United Way and Chris Long initiate Crowdfunding to support literacy campaign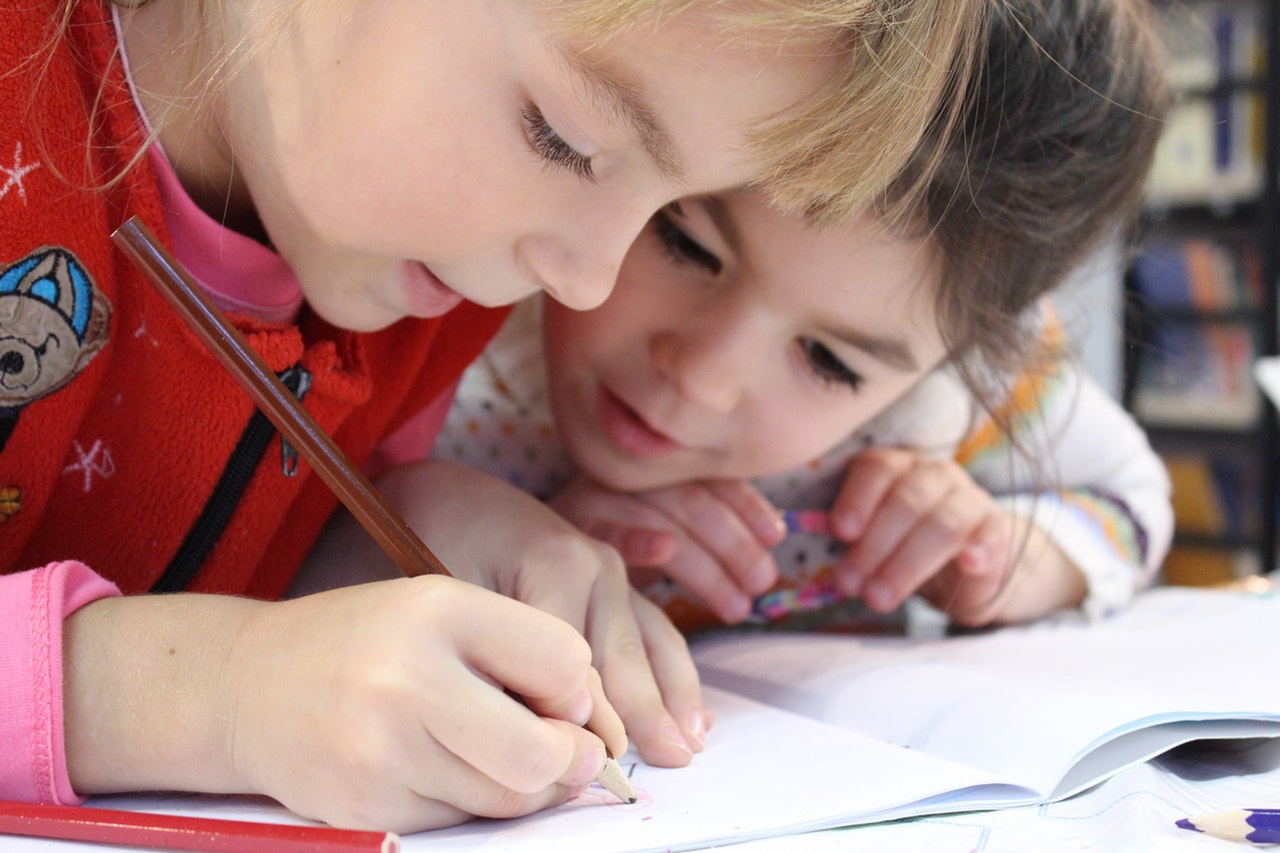 Reading Time:
< 1
minute
Donations will be matched, dollar for dollar, up to $100,000
United Way of Greater Philadelphia and Southern New Jersey (UWGPSNJ) has joined hands with the Chris Long Foundation to launch a crowd-funding initiative to support the impact of the First Quarter for Literacy campaign, an initiative of Philadelphia Eagles Defensive End Chris Long. The literacy campaign will help children Philadelphia to improve their reading skills. Specifically, the campaign will provide new books into the hands of 5000 local children.
The crowd-funding initiative will be on for 25 days till December 31. It is expected to collect at least $25,000.
"You'd be hard-pressed to find a more inspiring community champion than Chris Long, who has been committed to using his platform and resources to do a tremendous amount of good in the communities where he has lived and played," says Bill Golderer, president and CEO of UWGPSNJ. "In that spirit, we are challenging each and every member of the Greater Philadelphia region to get off the sidelines to support our youngest learners."
Contributions can be made at gofundme.com/2nd-quarter-for-literacy with opportunities to receive rewards and prizes for giving while supplies last.
For more information about UWGPSNJ's work to improve early literacy and end inter generational poverty, visit UnitedForImpact.org. For more information about Chris Long's First Quarter for Literacy initiative, visit FirstQuarterForLiteracy.org.
This is a good option for a year-end charity act. It could even give you the feel-good impulse to begin the next year on a high.
SOURCE: United Way of Greater Philadelphia and Southern New Jersey
American Hemp Industry Leader in Medicine City
Reading Time:
2
minutes
As we've mentioned in some previous articles and press releases on our website, we cannot agree more on that Hemp and Cannabis industry is evolving. Local companies announce one after the other their expansions not just as being global and international, not just in vertical markets, but also in horizontal niches, involving in more industries with the same product.
Health and medicine are considered important nowadays for many people. We can say, today is more significant, than ever. Of course money is always involved in businesses, as a huge money-making potential, but in my opinion, it is important what products are involved in the selling procedures, or in what the companies are investing.
For example, Folium Biosciences is a hemp development, extraction, and research global company. They have a clinical science base. As we see besides their Public Health and Environment Certificate, they own Kosher, GMP, NO GMO, Halal Certification, and third-party tested 0.0% THC component, with unique phytocannabinoid-rich hemp oil.
They are involved in Bulk Products, White Label Products, Cosmeceuticals and very interesting for me, Animal Health products. Medical marijuana use in the veterinary community has started to be more vital and researches are made to help animals as well with CBD products.
There are also evidences that in cosmetics the skin works really good and not just internally, but in external use of CBD based products have a big impact on skin's health. Many skin problems can be treated, not to mention the big issues with psoriasis, which till now was a "cul-de-sac" for many.
This huge American Hemp manufacturer and distributor has expanded in Medicine Hat, Canada.
This city's motto is quite reasonable for expansions and opportunities, and community strategies, as it is called "a community of choice".
Medicine Hat City – Photo Source: medicinehat.ca
SOURCE: Folium Biosciences
Columbus college students plan unplugged day
Reading Time:
2
minutes
Students at Columbus College of Art & Design in Ohio are putting down their phones for a 24-hour student-led initiative called Unplugged Day.
The idea for Unplugged Day came about after a survey which shows 89 per cent of students spend at least 3 hours on their electronic devices a day and 29 per cent of students said they never, rarely, or only sometimes interact with people in person versus online on a typical day.
"This isn't about saying you're a bad person because you're on social media. It's about making time to take a step back and realise maybe too much screen time makes you feel exhausted or maybe it's taking a toll on your mental health," says Mickenzie Willars, a senior studying Advertising & Graphic Design and President of CCAD's Student Government Association.
"At Columbus College of Art & Design, we're working to build a culture of healthy creativity—and Unplugged Day seemed like a perfect fit in our overall efforts to support CCAD student wellness," Mundell said. "The day is intended to help the campus community refocus, gain clarity without the distraction of devices, and explore how connectivity affects mental health and wellness," he added.
So, on Unplugged Day, the CCAD Student Government Association is planning several interactive events on campus, including a sort of analog version of Facebook, where students, staff, and faculty will be encouraged to "post on the wall" with pens and sticky notes.
"We timed Unplugged Day to a point in the semester when students tend to get stressed out and overwhelmed," Willars says. "So, we want to provide space for students to take a break, put down their phones, and talk to each other."
The college plans to survey faculty, staff, and students about results of the day without screen time, and CCAD's senior administration will attend a roundtable discussion hosted by the Student Government Association after the event.
"We're eager to learn how the day will impact our community at Columbus College of Art & Design," says Mundell. "And we're open to ideas of how Unplugged Day can change our culture in the long term. Because that's what artists and designers do. They change culture."
Airstream announces public cleanup campaign Across America
Reading Time:
< 1
minute
Airstream, the manufacturer of "silver bullet" travel trailer, has announced that it would conduct public campsite cleanup campaigns across the country The campaign, named Campsite Cleanup Campaign, will be conducted as a partnership between Airstream and the National Forest Foundation (NFF).
"Our forests were really impacted," said Bob Wheeler, Airstream President and CEO. "In addition to re-opening campgrounds, the NFF and Forest Service are hard at work clearing trees and trails, improving access, cleaning restrooms, and picking up trash. This campaign is about leveraging our strong Airstream community to help preserve our public lands and get families and friends outdoors."
The Campsite Cleanup Campaign will direct contributions from the Airstream community and supportive public to the National Forest Foundation. Every dollar raised goes directly to the NFF to support the clean up of campsites and campground facilities and improve access to roads and trails impacted by the partial shutdown.
As part of its Leave It Beautiful program, Airstream will match donations up to $25,000 given to the NFF, which has the highest possible rating from Charity Navigator.
"Our National Forests and Grasslands provide recreation and adventure for millions of visitors each year," said Mary Mitsos, National Forest Foundation President and CEO. "After a closure, it's important that we redouble our efforts to ensure campsites, trails, and byways are accessible for families to see and explore. We're thrilled to have the Airstream community as our partner."
The Campsite Cleanup Campaign officially launched on January 30. Anyone interested in contributing to the campaign can visit: