Innovative NOT ON MY TAB campaign launched in Toronto against excise tax hike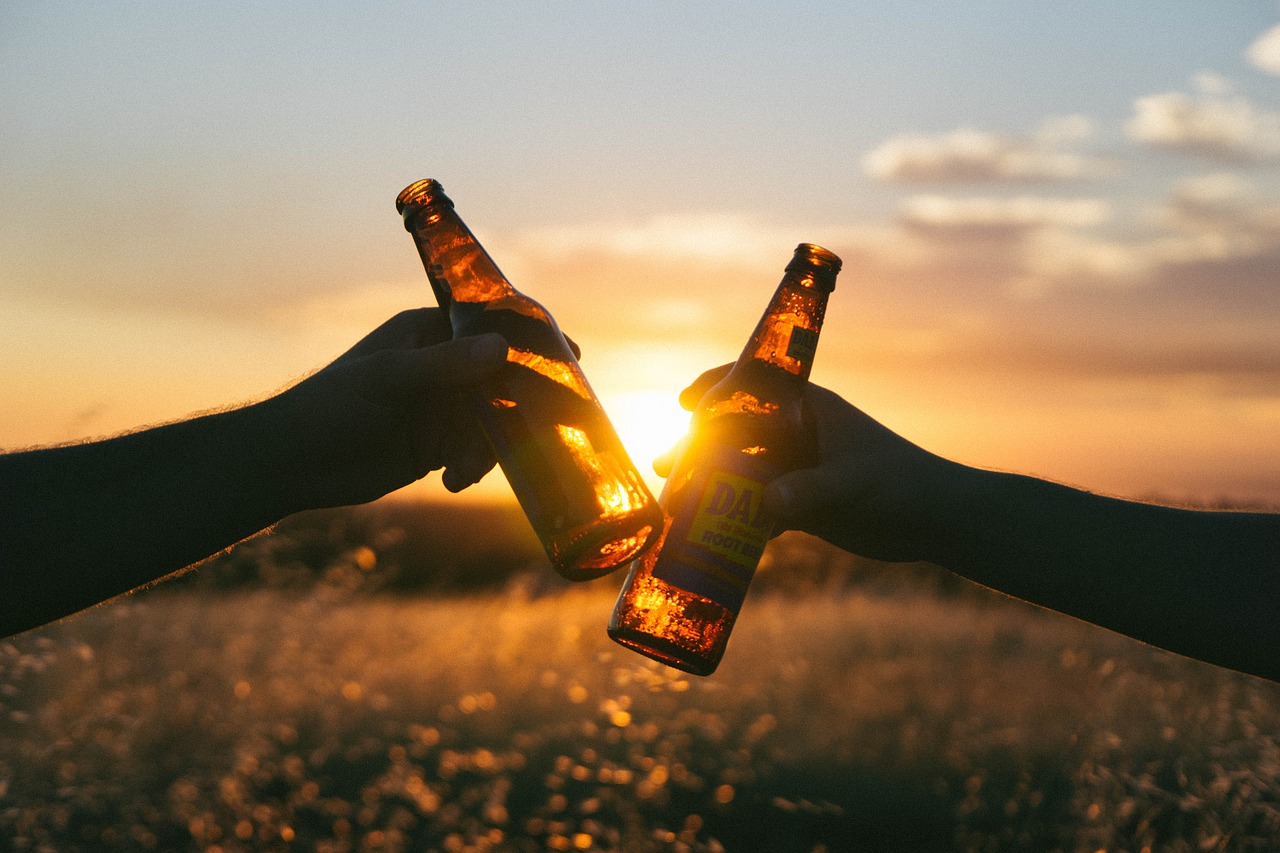 Reading Time:
< 1
minute
Spirits Canada, an association representing Canadian distillers, has launched an innovative NOT ON MY TAB campaign in Toronto. The campaign is against the annual hikes on excise taxes imposed by the Canadian government on spirits, beer and wine.
Spirits Canada says it on a mission to help and protect Canadian whiskey makers, Canadian farmers and their jobs.
The tax hikes inevitably increase the cost of drinks, dry the pockets of consumers, and drive the jobs and investment out of Canada the organisation says.
In the March 2017 federal budget, the Liberal government resurrected a damaging escalator tax on alcohol, originally introduced in 1982. The NOT ON MY TAB campaign forecasts the new tax regime will ruin the spirits industry. The campaign highlights several important factors such as the world's highest alcohol tax rates in Canada, the contribution of spirits industry to the country's GDP and global competitiveness in the price of Canadian spirits.
Government of Canada takes further steps to address the opioid crisis in British Columbia
Reading Time:
2
minutes
The opioid crisis continues to be one of the most serious public health issues in Canada's recent history. Tragically, between January 2016 and September 2018 more than 10,300 Canadians died from an apparent opioid-related overdose.
Today the Honourable Ginette Petitpas Taylor, Minister of Health, announced funding for new initiatives to increase knowledge about opioid use and treatment, decrease harms associated with opioid use, and enhance access to evidence-based treatment. Minister Petitpas Taylor made the announcement while meeting with representatives of the St. Paul's Foundation of Vancouver.
New investments totaling $15.3 million announced today include:
$9.6 million

 for seven projects that will focus on education and sharing information on effective treatments for opioid use disorder;

$1.3 million

 to support four initiatives that will reduce the risk of HIV and hepatitis C among people who share drug use equipment, while also linking people to treatment and support services; and

$4.4 million

 to support four research projects to develop innovative, effective treatment options tailored to B.C. communities and Indigenous people.
The funding announced today builds on recent investments to increase access to treatment services for Canadians who are seeking help for problematic substance use. In September 2018, the governments of Canada and British Columbiasigned a bilateral agreement under the Government of Canada's Emergency Treatment Fund committing more than $71.7 million for innovative and comprehensive treatment options in the province.
Quotes
"This crisis continues to be one of the most serious public health issues in Canada's recent history, and organizations on the ground can help us turn the tide of it. That's why we are investing further in them. We know there is no silver bullet solution to this crisis, and the services and education these organizations offer are crucial. We must continue to work all together to save lives."
The Honourable Ginette Petitpas Taylor
Minister of Health
"St. Paul's Hospital happens to sit at the epicentre of the opioid crisis in Vancouver, which has given us both a unique perspective and a profound responsibility. We know that research, outreach, and education will significantly reduce harm, yield financial savings and, most importantly, improve and save the lives of individuals, families, and communities affected by substance use across Canada."
Dick Vollet
President and CEO, St. Paul's Foundation
Quick Facts
Budget 2018 committed more than 

$230 million

 over five years to address the opioid crisis. This funding included 

$150 million

 for a cost-shared Emergency Treatment Fund.
Through Budget 2019, the Government of 

Canada

 is committing an additional 

$30.5 million

 over five years, starting in 2019-20, with 

$1 million

 in ongoing funding, for targeted measures to address persistent gaps in harm reduction and treatment.
Since 

June 2017

, data reported to Health Canada indicate that there have been more than 327,000 visits to supervised consumption sites and overdose prevention sites across 

Canada

, without a single death in the facilities and almost 3,600 reported overdoses reversed.
Through the Canadian Institutes of Health Research (CIHR), the Government of 

Canada

 is investing in researchers who are helping to provide evidence on which interventions work best to prevent opioid overdoses, how to treat opioid use disorder and how to promote harm reduction.
Health 

Canada's

 Substance Use and Addictions Program (SUAP) provides approximately $50 million annually to support initiatives that help prevent, treat and reduce all forms of harm from problematic substance use, including opioids, cannabis, alcohol and tobacco.
The Public Health Agency of 

Canada's

 Harm Reduction Fund is investing 

$7 million

 annually to support projects across 

Canada

 that will help reduce rates of HIV and hepatitis C among people who use drugs.
The Government of 

Canada

 is running a national public awareness campaign on opioids. The campaign aims to raise awareness of the risks associated with opioids, the stigma that prevents people who use drugs from receiving help, and what to do if you witness an opioid overdose.
SOURCE Health Canada
Canada, France, UK launch research workshops exploring societal implications of Artificial Intelligence
Reading Time:
2
minutes
CIFAR, in partnership with the the French National Centre for Scientific Research (CNRS) and UK Research and Innovation (UKRI), has launched a series of international AI & Society research workshops to examine the economic, ethical, policy and legal implications of Artificial Intelligence (AI) on society.
As AI technologies become more integrated into daily life through digital assistants and self-driving vehicles, their responsible and ethical development is a pressing concern. The new workshops, set to take place from June 2019 to June 2020 across Canada, France and the UK, will build on international collaborations and bring together perspectives from the social sciences, humanities, law, engineering and computer science as well as policy, business and civil society. The interdisciplinary groups will explore how AI will impact different populations and sectors.
Administered and managed by CIFAR with support from CNRS and UKRI, the workshops explore the global implications of AI on a range of topics – from future conflicts in the Arctic and societal trust in AI systems to how AI may impact the practice of medicine. Each workshop will also produce a non-technical publication with insights for policy-makers in the public and private sectors as well as the public. The eight workshops were carefully selected after a three-month adjudication process. Each workshop will receive up to CAD$50,000 for a total combined commitment of CAD$400,000 from all three organizations for this joint call.
"The strength of these workshops is their interdisciplinary, international and cross-sectoral perspectives" says Dr. Alan Bernstein, President and CEO of CIFAR. "AI is being adopted around the world. It's critical that we develop new ways to understand what the implications are across populations, sectors and disciplines. CIFAR is thrilled to partner with France and the UK to advance understanding on AI in society."
This new initiative is the second stream of workshops realized through CIFAR's AI & Society program, which was launched in 2017. The AI & Society program is a key pillar of the CIFAR Pan-Canadian AI Strategy, a $125 millioninvestment from the Government of Canada with the goal of supporting Canada's leadership in machine learning research and training.
For Antoine Petit, Chairman and CEO of the CNRS, "it is essential to strive to analyse and better understand the potential ethical, social, legal or economic repercussions of artificial intelligence. The CNRS is happy to join forces with the CIFAR and UKRI to contribute to the reflection around these issues."
"The potential of artificial intelligence is reaching all areas of society and business, so it is crucial that we give due consideration to the social and ethical implications of their greater use," says UK Research and Innovation Chief Executive, Professor Sir Mark Walport. "The workshops announced today, in partnership with CIFAR and CNRS, will make an important contribution to exploring the impact of artificial intelligence, and generate insights that will inform policy, business and the public."
The full list of workshops and proposal teams is available here.
SOURCE CIFAR
AI-Powered Virtual Healthcare Available To Canadians
Reading Time:
2
minutes
VirtualMED is partnering with HealthTap, a US-based health technology company, to provide Canadians with easy access to high quality, AI-powered virtual care. No more waiting hours at the emergency room or weeks and months for a doctor's appointment. VirtualMED members will have fast access to primary care, 24/7, from a team of licensed physicians on any internet-enabled device, complete with an AI symptom checker. If a diagnosis cannot be given through teleconsult, an in-person appointment is available within 24 hours.1
First class care
VirtualMED is physician-owned and registered with the Collège des médecins du Québec to provide healthcare services to Canadians. Powered by HealthTap's technology, VirtualMED will offer consumers and businesses immediate, virtual access to the VirtualMED team of leading physicians. VirtualMED will provide its members with a complete range of services including diagnostics, referrals, prescriptions, lab results, and treatment plans across Canada and the US. "We are proud to be the first to help Canadians and businesses save precious time and money by offering quick and easy access to our team of physicians through the unique combination of HealthTap's renowned virtual care app and our brick-and-mortar clinics," said Dr. Patricia Côté, co-owner of VirtualMED.
VirtualMED will offer packages to businesses directly and through their insurance carriers who wish to provide access to virtual primary healthcare for employees which will reduce costs, save time, and increase satisfaction. Individual and family packages will also be available for all Canadians. Users will have access to VirtualMed's licensed doctors through an AI-based app which provides personalized, convenient diagnoses and treatment plans. VirtualMED members will also have access to affordable, virtual care when travelling in the US, which can prevent expensive treatment costs. VirtualMED services and app will be available to all Canadians in French and English by the end of 2019.
Health technology leader
HealthTap is a globally renowned health technology company that provides comprehensive access to quality primary healthcare in an engaging, satisfying, and value-packed app. HealthTap's AI-powered platform personalizes users' care and enables an instant connection between the members and their doctors. According to Sean Mehra, Chief Strategy Officer at HealthTap, "HealthTap is excited to partner with VirtualMED to overcome the issues that affect Canadian healthcare by implementing HealthTap's comprehensive consumer healthcare experience, powered by AI and supported by a large, global community of doctors and patients. VirtualMED's established reputation for delivering quality will now be amplified to be Canada's exemplary healthcare provider committed to timely access to care for all."
HealthTap's technology currently serves employers, insurance companies, health systems, and users around the world with industry-leading results. Businesses see user engagement rates up to 18 times the healthcare industry average. Members and doctors using the app report satisfaction scores 7 or more times greater than stand-alone telemedicine solutions. Because employees use it and enjoy it, HealthTap saves time and money for both businesses and consumers.
SOURCE VirtualMED