Bilateral political consultations between South Africa and Kazakhstan begins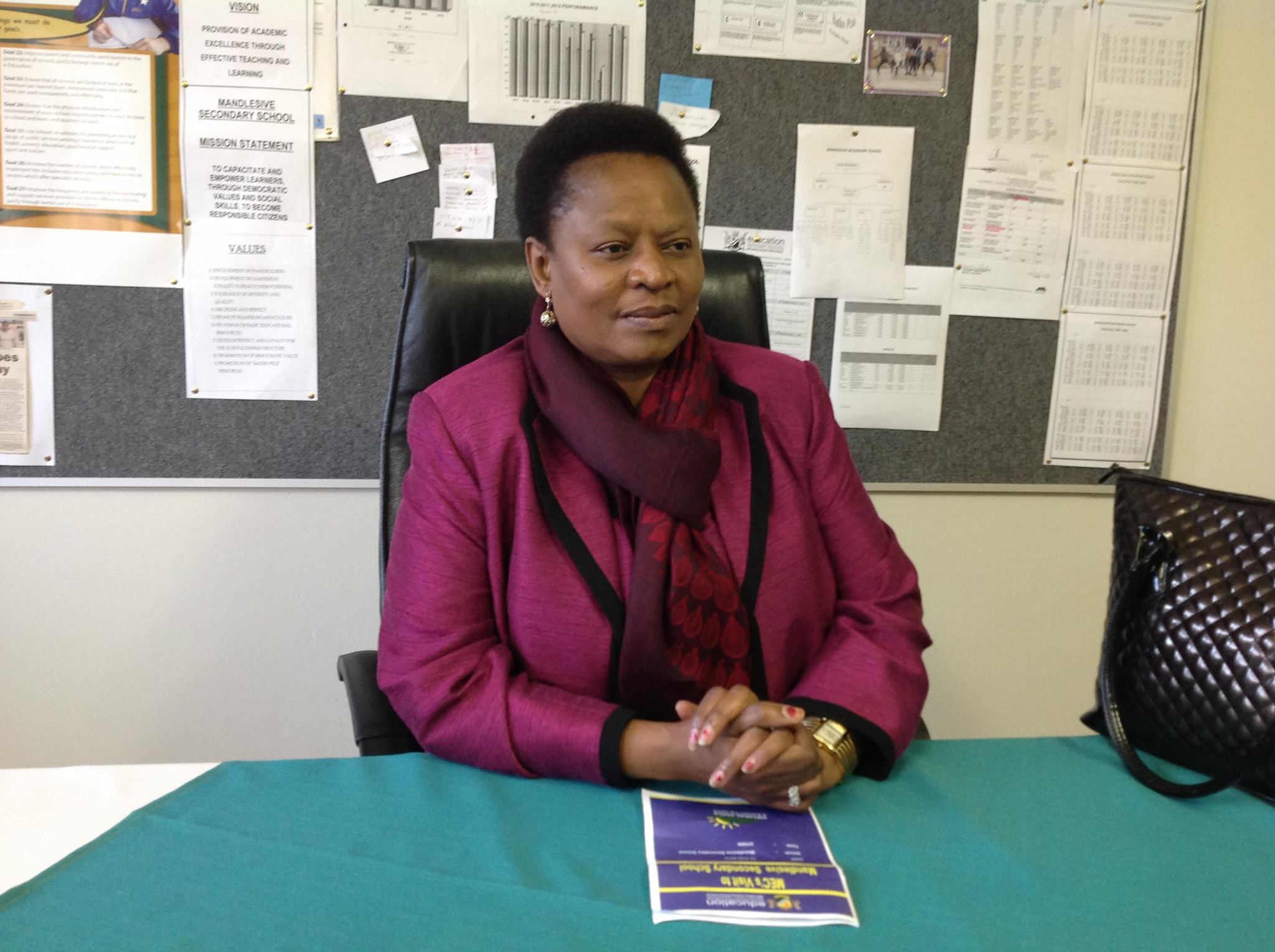 Reading Time:
< 1
minute
South Africa's Deputy Minister of International Relations and Cooperation, Ms. Regina Mhaule, has hosted the Deputy Minister of Foreign Affairs of Kazakhstan, Mr. Yerzhan Ashikbayev and a delegation from the Kazakhstan Ministry of Foreign Affairs that accompanied, for the sixth South Africa–Kazakhstan Bilateral Political Consultations.
The Bilateral Political Consultation, which began in 1997 and last of which was held in November 2016,offers opportunities to strengthen bilateral relations between the two countries through trade and investment, skills exchange and academic cooperation.
Both the parties are discussing and closing in on bilateral agreements in various field such as trade and economic cooperation, immigration and justice. Such bilateral political considerations remain a simple and effective means for creating mutually beneficial partnerships for two countries even in this era of rampant globalisation.
How an SSL certificate is important for small business and Google ranking
Reading Time:
3
minutes
Security is essential for any online business that handles confidential information. But encrypting your website using an SSL certificate can benefit you in other ways. There is evidence to suggest that encrypting your site with SSL can also improve your Google rankings. It's standard practice now, and it's a good idea — for both security and marketing reasons.
The Value of SSL Certificates:
Without encryption, web traffic passes through the internet as clear text. That means that anyone who is nosy or wants to capture sensitive data can see everything you're sending — passwords, financial data, secret messages. To counteract this problem, website developers now add encryption in the form of SSL certificates. Using a protocol called secure socket layer (SSL) — or the later protocol known as transport layer security (TLS) — SSL certificates act as digital signatures that create trust relationships on the internet.
An SSL certificate uses the critical public infrastructure (PKI) to encrypt traffic between a website user and the server. This is especially important for financial institutions or sites that handle login details or monetary transactions. SSL certificates turn HTTP sites into HTTPS, and address internet security in three ways:
Authentication
Data integrity
Encryption
So, it's clear that securing your website with an SSL certificate is a wise choice. But what does that have to do with Google search rankings?
Every time you enter search criteria into Google and press enter, the company instantly runs a computing process using a mathematical formula called an algorithm. This is a set of rules that helps the computer make decisions. An algorithm can be simple or complex, with hundreds of variables or only one. It tells the machines what calculations to make based on the inputs given.
How does Google algorithm work? Well, we don't know a complete about it. They keep it secret, like Col. Sanders' chicken recipe, or the formula for Coca-Cola. We can only make educated guesses about how Google's algorithm behaves in the search process. What we do know, perhaps by trial, error, or observation, is that websites with SSL certificates rank better than those without them.
On August 6, 2014, Google announced that it was making HTTPS — websites with SSL certificates — a big priority. "Security is a top priority for Google," they wrote. And Google made all their web pages HTTPS by default. "That means that people using Search, Gmail and Drive, for example, automatically have a secure connection to Google." The new push involved encouraging all other websites to do the same.
They called it "HTTPS Everywhere", and in a video, two Google employees explain their campaign. Google encouraged the use of 2048-bit key SSL certificates, and they guided all the steps required to implement SSL certificates. They also changed their algorithm in the past.
How Do Sites with SSL Certificates Rank? 
According to W3Techs, as this article is written, HTTPS is in use in 56% of all websites. That number is trending upwards as more web developers add SSL certificates to their sites. The effect of SSL certificates on search engine optimization (SEO) is made clear in a 2016 article on the subject by Backlinko. They analyzed one million Google search results, and here is what they found about the use of SSL certificates:
"Although not a super-strong correlation, we did find that HTTPS correlated with higher rankings on Google's first page."
Because Google is so secretive with their algorithm, Backlinko had to "reverse engineer" the search engine process to find out what worked best. Their findings match the consensus of experts across the web on the matter: Thus, the use of SSL certificates offers moderate improvement in Google search rankings.
The positive effects of securing your site with SSL/TLS goes beyond the technical aspects of SEO. It also brings a reputational benefit. Many internet users will avoid websites without the padlock symbol, indicating a secure website:
To drive home their insistence on the use of SSL certificates, Google changed its search box so that unsecure sites are stated to the left of the URL:
Users of secure websites know that they can transact business without worrying about some man-in-the-middle attack. This has more to do with whether people will use your site or move to other sites.
Conclusion:
It is clear now that the website holder should buy an SSL certificate and install it on your website. All other things being equal, the presence of an SSL certificate generally becomes a kind of "tie-breaker" rather than a significant Google ranking factor. But the decision to go with an SSL certificate doesn't rest on rankings alone. Security, reputation, different business validation processes and rankings all contribute to the benefits associated with secure websites. As cybersecurity becomes more prominent around the world, more website owners will see the value of SSL certificates, and will finally take the necessary steps to secure their sites.
Biggest Challenges for the Legal Sector 2020
Reading Time:
3
minutes
Every industry is experiencing some changes or the other and the law sector is no different. It is a matter of fact that although change is good, yet it brings in certain challenges as well. In order to stay abreast of the rapidly changing trends, the top law firms in India must be prepared for the upcoming big risks.
As we come to the verge of saying goodbye to the current year, it is time to predict the trends that can be anticipated in the law sector in the upcoming year. Having said that, let us check out some of the biggest challenges that the legal industry may face in 2020.
Gender Equality
In accordance with the Equality Act 2010, a law passed in the year 2017 required organizations with at least 250 workers to submit details about their potential gender pay gaps. As a result, law agencies have experienced hidden challenges concerning the unfair representation of women in higher positions. The strict legal regulation has made the organizations to fix the gap in the salary of male and female lawyers. This has, in turn, helped the deserving women to climb to higher ranks.
This trend is expected to continue in the year 2020 as well, with efforts being put to make the potential gender pay gap smaller between men and women in the legal sector.
Automation
Automation is gradually finding its way into every industry and this includes the legal sector as well. That being said, it would not be surprising to notice the flourish of something that is called legal tech.
Software has made a huge positive impact on the way things were traditionally conducted in law firms. It enhanced the document analysis procedure, streamlined contract production, and helped the consumers to access the offered services quickly and easily through chatbots.
Although legal tech still happens to be in its evolving stage, yet we can expect it to influence the legal business profoundly in the upcoming year.       
Voice Search Technology
Irrespective of the industry it is operating in, every firm requires online marketing to increase its business. That being said, this is applicable to the legal sector as well. According to the predictions, the online marketing trend is likely to experience a huge shift in the upcoming years with conversational language coming to use on business websites. This is due to the reason that major companies like Google are promoting voice search technology as a method of online marketing. As a result, the legal firms now require optimizing the services offered on their websites in terms of a layman and put efforts for matching voice search.
Cease of the 9 to 5 Work Routine
Some years back, almost everyone followed the typical 9 to 5 work pattern. However, modern workplaces are gradually becoming flexible and the law firms are no different. Many lawyers in India are becoming 'platform lawyers', which happens to be more of a self-employed practice that gives them the chance to choose their own working hours.
The increased flexibility has helped the lawyers, who want to operate a business side by side with their career. This working style also works better financially. As this is a remote role, this pattern helps the lawyers in saving a significant part of their bills.
This working style also allows the lawyers to decide when and where they want to work, with many of the professionals getting propelled towards the bigger payments. This acts as a rescue for those legal professionals who work for long hours, toil hard, and get profit to their respective organizations, but receive a little benefit for themselves.
Relationship Management and Lead Generation
Lawyers often fail to market successfully to the existing clients. Each law firm claims to have many clients and this is great. But the problem is they are not marketing to these clients. It's high time that the law firms realize that loyalty is no more long-sighted and in order to retain their client base, they require marketing to them.
The Final Words 
The legal sector is continuously going through a lot of changes, with many new and improved practices being incorporated. The upcoming year will also experience the same trend. However, certain challenges are expected to enter into the bigger picture. The lawyers of the top law firms in India need to prepare themselves to accept the potential changes and deal with the challenges faced by law firms in 2020 confidently.
About the author: Amy Jones is an expert employment law advisor working at Ahlawat & Associates, a well-known legal firm in India. She is one of the top lawyers in India who loves to help people in all aspects of the practice area
5 Tips For Efficient Business Management
Reading Time:
2
minutes
Hire good professionals
Yes, we know this sounds like an obvious tip, but it isn't. The job market has changed a lot, and skills are currently less valued than one's qualities. This is because techniques can be learned, but personal characteristics are unlikely to change. For more information you can check at Zoe Talent Solutions.com
So, before you know if your business team knows everything about the area, make sure they are willing to learn constantly, receive positive feedback, and are emotionally stable.
If they can sell? Well, that can be taught.
Have a clear sales strategy
Having the best sales team is not enough without a well-defined sales strategy. It is crucial that everyone knows where they are paddling, because if they do not, each will try to get to a different place and the company will not get anywhere.
For this, it is important that everyone be aware of some points:
business target audience;
company goals;
commissions and bonuses for results.
Empower Your Business Management Team
Generally, business managers encourage their team to take sales training and courses. In fact, it is essential that those who work in the area are always improving their techniques.
However, notions of organization, management and discipline can make a big difference in the performance of your collaborators. Therefore, encourage the search for this knowledge.
Encourage information sharing
We often find that a sales team is disunited through individual pursuit of goals and commissions. But a good manager must know how to maintain healthy competition while encouraging group work.
Thus, it is important to suggest sharing information among the team so that everyone can help each other and thus bring better results to the company.
Keeping this door open makes communication much better and employees feel comfortable criticizing or suggesting sales strategies, increasing not only the results but also the engagement.
Create a sense of business ownership
If you want to have really significant results in your sales, create a sense of business ownership with your team. Employees should embrace the company as their own. But, this is not only done with motivation training.
Ideally, those who achieve the best results can somehow be rewarded with a share of the profits or have a different career path, for example. This way, she will feel "partner" with the company and not just an employee.
Efficient business management is not one that sets goals, but makes the team understand the importance of achieving those goals. And this happens when people accept their skills and understand that they are not just sales tools, but a fundamental part of business success.
Check out the Infographic Here
About the author: I am Adam from Zoe Talent Solutions and I am working under the team content writer. The fact is that I create online courses related. Our entire team is very passionate about Management Skills and we always strive to offer you professional, comprehensive info about any Business Management Skills. I encourage readers to share their ideas and tips too.