Philip Alston, UN Special Rapporteur, warns against unchecked privatisations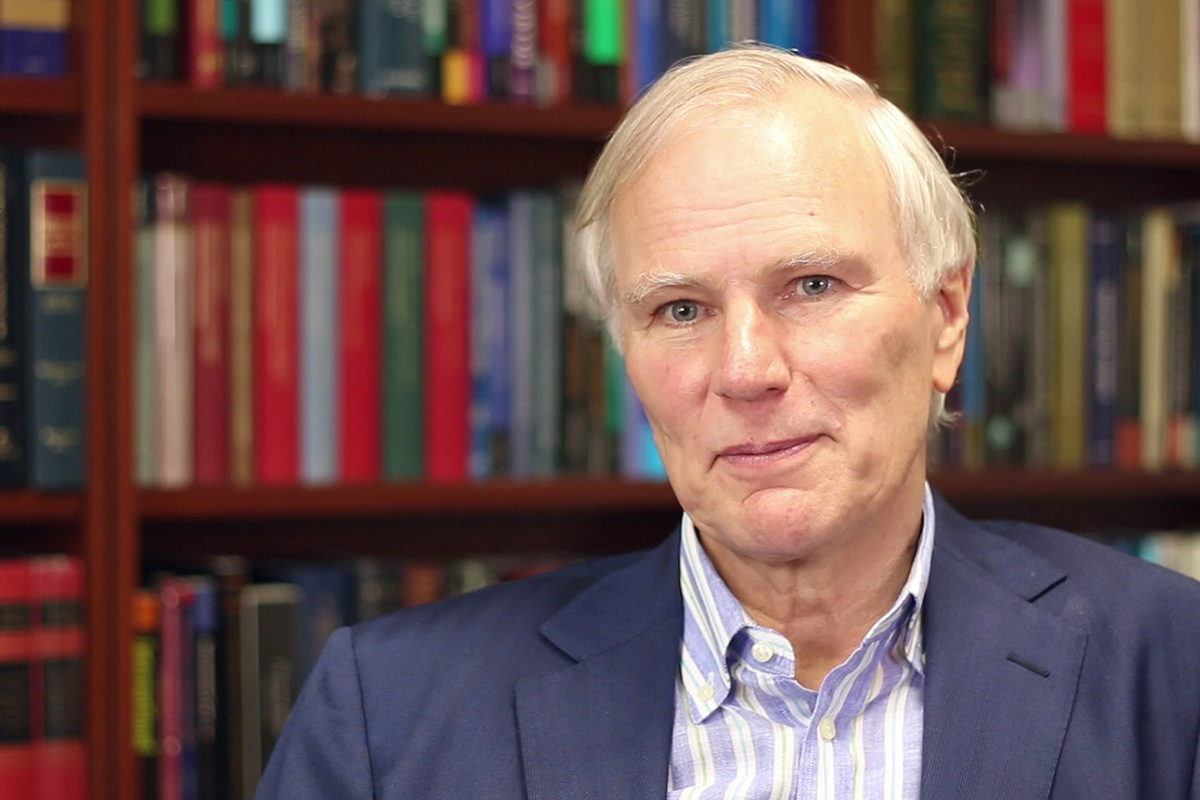 Reading Time:
2
minutes
Widespread privatisation of public goods in many societies is systematically eliminating human rights protections and further marginalising those living in poverty, according to a new report.
Philip Alston, the UN Special Rapporteur on extreme poverty and human rights, criticised the extent to which the World Bank, the International Monetary Fund, and even the UN itself have aggressively promoted widespread privatisation of basic services, without regard to the human rights implications or the consequences for the poor. He also criticised human rights groups for not responding strongly enough to the resulting challenges.
"Privatising the provision of criminal justice, social protection, prisons, education, basic healthcare and other essential public goods cannot be done at the expense of throwing rights protections out of the window," Alston said.
"States can't dispense with their human rights obligations by delegating core services and functions to private companies on terms that they know will effectively undermine those rights for some people."
He noted that while "proponents present privatisation as a technical solution for managing resources and reducing fiscal deficits, it has actually become an ideology of governance that devalues public goods, public spaces, compassion and a range of other values that are essential for a decent society.
"While privatisation's proponents insist that it saves money, enhances efficiency, and improves services, the real world evidence very often challenges or contradicts these claims," Alston said.
Privatisation is premised on fundamentally different assumptions from those that underpin respect for human rights, such as dignity and equality, he said. It inevitably prioritises profit, and sidelines considerations such as equality and non-discrimination. Rights-holders are transformed into clients, and those who are poor, needy, or troubled are marginalised or excluded. Human rights criteria are absent from almost all privatisation agreements, which rarely include provisions for sustained monitoring of their impact on service provision and the poor.
"Existing human rights accountability mechanisms are clearly inadequate for dealing with the challenges of large-scale and widespread privatisation," Alston said. "The human rights community can no longer ignore the consequences of privatisation and needs to radically reconsider its approach."
Human rights actors should start by reclaiming the moral high ground and reasserting the central role of concepts such as equality, society, the public interest, and shared responsibilities, while challenging the assumption that privatisation should be the default approach. "The human rights community needs to develop new methods that systematically confront the broader implication of widespread privatisation and ensure that human rights and accountability are at the centre of privatisation efforts," Alston said.
There appear to be no limits to what states have privatised, he said. Public institutions and services across the world have been taken over by private companies dedicated to profiting from key parts of criminal justice systems and prisons, dictating educational priorities and approaches, deciding who will receive health interventions and social protection, and choosing what infrastructure will be built, where, and for whom, often with harsh consequences for the most marginalised. "There is a real risk that the waves of privatisation experienced to date will soon be followed by a veritable tsunami," Alston said.
Privatisation of social protection often leads to a focus on economic efficiency concerns that aim to minimise time spent per client, close cases earlier, generate fees wherever possible, and cater to those better-off, pushing those with less resources and more complex problems to the margins.
VAYAVISION Receives €2.45M From European Commission to Go to Market in Europe
Reading Time:
2
minutes
VAYAVISION, a leading provider of perception software solutions for autonomous vehicles using raw data fusion with up-sampling, today announced that they are the recipient of a €2.45 million SME Instrument Grant from the European Commission's European Innovation Council (EIC) to support promotion to and penetration of the European market.
VAYAVISION was selected to receive a SME Instrument Phase 2 Grant, part of the Horizon 2020 Work Programme 2018-2020. Phase 2 requests had a success rate of 3.6%.
"We are grateful to the European Commission for their support and their shared vision that our environmental perception software will improve the safety of Europe's autonomous vehicles," said VAYAVISION CEO and co-founder Ronny Cohen. "This grant, which is a testament to the increasing demand for AV perception solutions in Europe, will enable us to bring our innovative offering to those at the forefront of the automotive revolution."
VAYAVISION's winning proposal, "Seeing the View," detailed using the funding to support activities involved in bringing the company's debut perception software product, VAYADrive 2.0, to the European market, including: adapting and customizing VAYADrive 2.0 in preparation for European market; marketing and support infrastructure; training; and local European presence and support teams to assist EU-based OEMs and Tier 1s.
"Until now, autonomous vehicle perception offerings have been limited in both price and precision," said CTO and Co-Founder Youval Nehmadi. "VAYAVISION is bringing to market a much needed accurate and reliable AV environmental perception solution, and delivering it at an affordable cost that will enable the commercialization of safer level 3, 4 and 5 AVs."
Debuted in January 2019, VAYADrive 2.0 is an AV perception software engine based on VAYAVISION's unique raw data fusion and upsampling technique, computer vision, and AI tools, which create accurate and reliable 3D environmental models of the area around self-driving vehicles. The environmental model provides a rich object list on a fine grid with timing and velocity vectors. It is currently in use by leading OEMs and Tier 1 suppliers.
The EIC supports top-class innovators, start-ups, small companies and researchers to scale up internationally. Between 2018 and 2020 the EIC pilot will provide €2.7 billion to breakthrough, market-creating innovations via four programs (including the SME Instrument); opportunities for networking, mentoring and coaching; and strategic advice to upgrade the innovation ecosystem in Europe. The SME Instrument is part of the EIC pilot, providing about €1.6 billion in funding over the period 2018-2020 and available to SMEs only.
SOURCE VAYAVISION
Federation of German Industries (BDI): 'British Politicians Should not Postpone Decisions Anymore'
Reading Time:
2
minutes
"British politicians should not postpone decisions anymore. All the options are on the table. It would be absurd for the United Kingdom to slide into a hard Brexit in four weeks' time, one that even the majority in London's parliament rejects," said Joachim Lang, Director General of the Federation of German Industries (BDI), on Tuesday in Berlin.
Finding an agreement from London at the very last minute would merely open the chance of reducing costs for Europe – especially for the United Kingdom, Lang said. "If the British government can't find a majority in the lower house in March, then it is time to stop the Brexit process," he said, adding that this would be better than stumbling into an unregulated Brexit with massive economic damage.
According to Lang, the question of renegotiation is off the table as far as companies are concerned – there is not enough time left. They are only left with one option, namely to prepare for an unregulated exit of the United Kingdom.
Lang: "Emergency measures put in place by companies and policy makers can help reduce the worst effects. But the force of a hard Brexit would be strongly felt anyway." If there is a hard Brexit, the UK will very likely slip into recession.
A hard Brexit would also effect Germany. "If worst comes to worst, we expect the German economy to experience a setback that would cost us at least half a percentile of the GDP. That means 17 billion euros less economic power in this year alone," said Lang.
Both the German government and the European Union should still keep on track at this final hurdle. "The highest priority must still be the cohesion of the EU-27 and the European Economic Area," Lang underlined. "The basic principles and achievements of European integration are too valuable. They cannot be put at risk."
SOURCE Federation of German Industries (BDI)
EIT Digital: Enhancing the Global Impact of European Innovation
Reading Time:
2
minutes
The EIT Digital Strategic Innovation Agenda 2020-2022
EIT Digital presented its Strategic Innovation Agenda for the period 2020-2022, outlining plans to strengthen Europe's position in the digital world and to help business and entrepreneurs to be at the forefront of digital innovation. The document was officially handed over to European Commission Vice-President Andrus Ansip and MEP Eva Kaili.
"We have identified five core challenges that need to be addressed in order to build a strong digital Europe," said EIT Digital CEO Willem Jonker.
We need to bring European values to the digital world by building global European digital businesses and scaling up disruptive digital ventures that have potential for global success.
We have to further address fragmentation to support digital enterprises and entrepreneurs. The completion of the Digital Single Market must be accelerated and the whole of 

Europe

 turned into a "de facto" domestic market for European entrepreneurs.
It is necessary to raise R&D investments in digital technologies and emphasise on software, where currently American and Asian companies are leading the way.
We must strongly increase deep tech innovation investments and take mature research results from laboratory to market, especially by means of entrepreneurship.
And we have to adapt the European education system to the digital reality, to equip people with the right digital skills, and to deploy digital technology in order to support education.
The Strategic Innovation Agenda outlines EIT Digital's strategy for the coming years and provides concrete answers to these core challenges.
"EIT Digital builds on strong achievements and will focus in coming years on further increasing the global impact of European actors in the digital world," emphasised Willem Jonker. "We will do so by selecting and growing the most promising European digital technology from our ecosystem and beyond, and by supporting the attraction andeducation of necessary digital talent."
Building on a strong partner ecosystem of business, research and academia, EIT Digital applies key instruments to strengthen European digital innovation:
Drive market uptake of top European research results: EIT Digital facilitates cross-border innovation collaboration to bring promising, mature research results out of the lab and quickly into the market. For the first time ever, EIT Digital opens in 2019 its call for proposals beyond its 200-strong partner network to generate even more commercially competitive innovations.
Support international growth: The EIT Digital Accelerator helps fast-growing European deep tech scaleups to expand internationally and become dominant global players.
Fuelling the European market with digital entrepreneurs through education: The EIT Digital Academy equips talents with solid technical knowledge and the necessary entrepreneurship and business skills to spot opportunities, understand market needs and capitalise on them.
For more information visit: http://www.eitdigital.eu
Follow EIT Digital on Twitter: @EIT_Digital
SOURCE EIT Digital