SDL Tridion Docs Helps Global Brands Integrate Product Information into Digital Experiences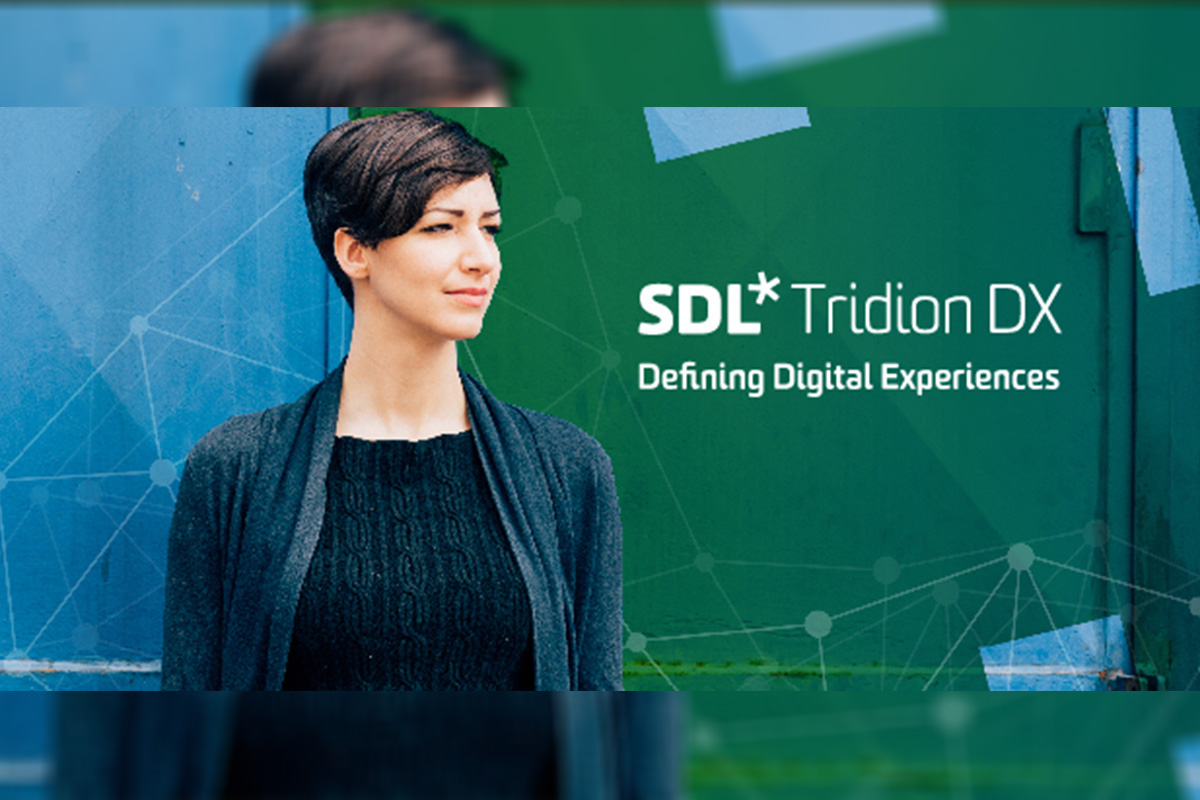 Reading Time:
2
minutes
VMware and Partner Acrolinx to Address Content Complexity at SDL Connect
SDL (LSE: SDL), a global leader in content creation, translation, management and delivery, today announces that global brands are turning to SDL Tridion Docs, a structured content management system, to overcome the complexity of creating, managing, translating and distributing in-depth product content and technical documentation at scale, and across all digital touchpoints.
Customers now expect a continuous experience across every device and channel – and the ability to access in-depth content that helps inform their purchasing decision. Everything from marketing material, product information, fact sheets and videos needs to be delivered instantly to their device of choice – in their own language – to encourage customers along their buying journey.
"Most marketing organizations have spent years on improving the digital experience they deliver, but virtually none of them have tapped into the value of in-depth product information. Product and support teams still heavily rely on document and PDF centric delivery of information, which is distributed in a way that is disconnected from the marketing content. A huge opportunity exists for companies that embrace delivery of granular, web-friendly product information to help customers find answers quickly, and to boost SEO far beyond what optimization of marketing content could achieve," said Arjen van den Akker, Director of Product Marketing, SDL.
He continues, "As a DITA-based structured content management solution, SDL Tridion Docs – part of SDL Tridion DX – helps brands deliver on that ambition. It's why some of the globe's biggest companies are embracing the DITA standard to componentize and manage their content more holistically to drive digital transformation strategies."
SDL is changing the way brands address these challenges. For example, working in close collaboration with partner Acrolinx, SDL Tridion Docs is helping VMWare overcome the continued challenges associated with its global transformation. Adopting DITA has enabled VMware to integrate disparate content systems – some through acquisition – in a way that delivers high-quality content to its audiences.
More recently in Asia Pacific HIKVision, Great Wall Motors, QNAP and United Imaging have turned to SDL Tridion Docs to manage their complex structured content environments. One of the globe's leading engineering groups and manufacturers also recently selected SDL Tridion Docs to organize content in a way that supports global technical writers.
Other companies to have deployed SDL Tridion Docs include Linde Materials Handling (MH), Nielsen, Hach, DAF and AGCO.
SDL Tridion DX combines the best of Structured Content Management (CCMS), Web Content Management (WCM) and translation technology to help teams create and manage technical content – like manuals, datasheets and documents – and better collaborate throughout the review process. By managing content creation and delivery in this way, companies can offer instant access to high-quality technical content on a website, or through any channel or digital device they choose to engage with a brand.
VMware and Acrolinx will join industry leaders at this year's SDL Connect event, offering insights on VMWare's transition to a DITA-based way of working. A presentation by VMware's Laura Bellamy, Director of Content Strategy and Operations, and Greg Kalten, Senior Solutions Architect – Kristen Petersen, Executive Sales Director at Acrolinx – will focus on "Content Quality at Scale: Using Acrolinx and SDL to Speed Business Transformation." The session will offer real-life examples of how SDL Tridion Docs is helping one of the globe's leading technology brands through its content transformation.
M&C Saatchi WW Buys Minority Stake In Hybrid Agency Technology, Humans And Taste (THAT)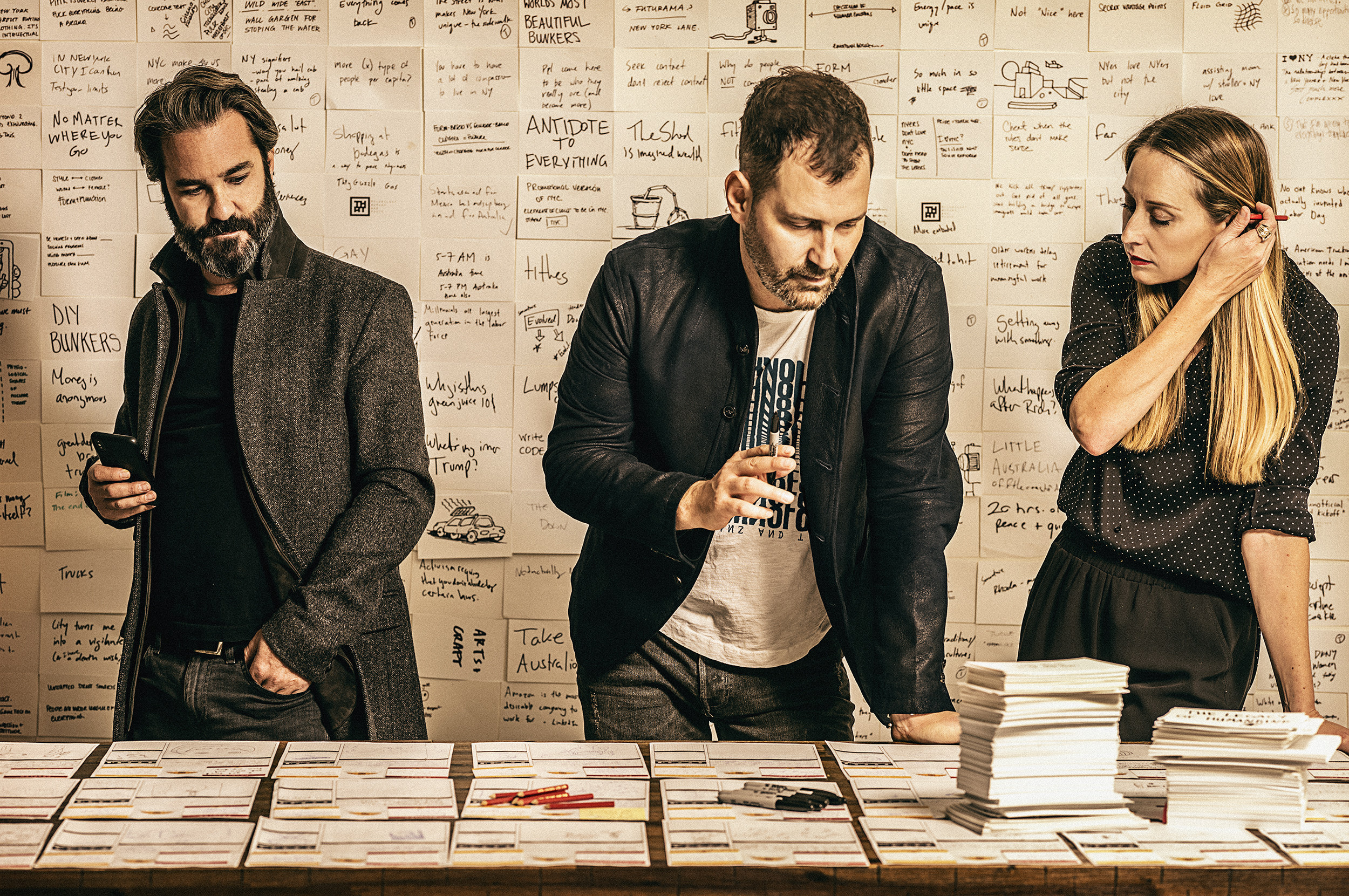 Reading Time:
2
minutes
M&C Saatchi Worldwide today announced that it has purchased a minority interest in Technology, Humans and Taste (THAT), a Canal Street creative shop whose nontraditional approach is attracting brands such as Nike, Michael Kors, IBM, Kayak, The Kraken Rum, DKNY, Casper Mattress and Grubhub.
"As a network, we are committed to bringing our clients creative solutions that address the constantly shifting communications landscape," said Moray Maclennan, Worldwide CEO at M&C Saatchi. "THAT has a completely new approach that nets consistently unique ideas – lots of them. We're confident that bringing them into the network will push us all to stretch creatively and bring truly modern solutions to our clients."
THAT Co-Founder/CEO David Kalvert said, "We've built THAT with the reliability of a traditional agency in our client services, strategy and production groups, to support our nontraditional creative department. M&C Saatchi is a network known for affording autonomy to entrepreneurs. They're the right partner to help scale our model in a way that supports our creative process."
THAT's nontraditional approach is best represented through its proprietary 'Creative Dim Sum' methodology – a series of strategic workshops in a dinner party setting that inspire collaboration between subject matter experts, professional creatives and brand executives to drive breakthrough thinking.
"We designed every aspect of the Creative Dim Sum process to hold ourselves accountable to delivering original thinking, diverse perspectives and unexpected solutions for our clients. It's collaborative nature requires experienced and trusting partners at every level and this was the perfect solution to grow our offering," said THAT Co-Founder/CCO Nathan Phillips.
The creative product resulting from Dim Sum is presented to clients as a "menu" of 25 strategic creative ideas, which the agency and clients collaboratively shape into a truly bespoke campaign. Recent examples include an augmented reality (AR) App to transform the big-box shopping experience, and an interactive film for one of the country's top retailers that welcomes kids to test toys and share their favorites with Santa.
THAT will work alongside M&C Saatchi's New York agency hub, SS+K, to drive creative excellence among the North American division of the network. Born from politics, SS+K is known for its iconic work as the youth agency of record for both Obama campaigns, the development of LiveStrong's yellow band, and the creation of HBO's multiple Cannes award-winning brand campaign, "Awkward Family Viewing." SS+K's current clients include Samsung, Wells Fargo, The Bill & Melinda Gates Foundation, among others.
Phillips worked for SS+K from 2011-2013. M&C Saatchi Co-Chair and SS+K Co-founder Rob Shepardsonsaid, "Nathan did some of the best work we've done when he was at SS+K and we're blown away by what he and Dave have created at THAT. We think our two very different agencies complement each other in ways that add up to a unique and powerful offering."
This investment will help the boutique agency scale rapidly and bring its innovative creative process to even more clients looking for truly modern marketing solutions.
Subaru Kicks Off 2018 Share the Love® Event With New Inspiring Ad Campaign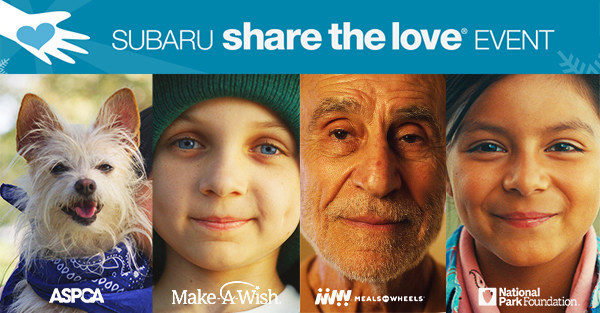 Reading Time:
4
minutes
Subaru of America, Inc. today has released a new creative campaign to mark the start of its 11th annual Subaru Share the Love® Event. The new campaign, which airs nationally, includes a series of ad spots that bring to life the stories of those whose lives have been touched by the program, as well as the automaker's impact on the national charity partners: The American Society for the Prevention of Cruelty to Animals® (ASPCA®), Make-A-Wish® America, Meals on Wheels America and National Park Foundation.
"For more than a decade, the Subaru Share the Love Event has contributed to improving the lives of those it touches and worked to fulfill our Love Promise," said Alan Bethke, Senior Vice President of Marketing, Subaru of America, Inc. "Working with these longstanding charity partners and the local charitable organizations has allowed us and our retailers to support those in need across the country in meaningful ways, and we are excited to reveal this new creative campaign to shine a light on those efforts."
Starting today, the new spots, created by Subaru of America in collaboration with agency partner Carmichael Lynch, will air in :30s formats on national television, and be featured in :30s and :15s formats in targeted digital and social media promotions. Each spot in the campaign highlights the impact made on each of the national Subaru Share the Love Event charity partners:
Silent Awe – When we protect our parks, we protect our future. This commercial follows the journey of a grandmother taking her granddaughter to a national park for the first time. We witness her guide and teach her granddaughter as they climb to the summit. Over the past 10 years, through the Subaru Share the Love Event, Subaru and its retailers have helped support more than 100 national parks with the National Park Foundation.
Becoming a Hero – When we grant wishes, we give hope. In this heartfelt commercial, we witness a little boy experience his wish of becoming a firefighter. As the firefighters arrive and pick him up over their shoulders, his parents soak in this moment of hope. Over the past 10 years, through the Subaru Share the Love Event, Subaru and its retailers have helped grant over 1,800 wishes with Make-A-Wish.
Dinner Date – When we feed seniors, we also feed their souls. This commercial tells the story of a new friendship created through Meals on Wheels. We meet an older gentleman sitting in his home, waiting. Walt meets his friend, a volunteer for Meals on Wheels, at the back door. Suddenly we're thrust into a lively scene of the two playing dominos, enjoying their time together. Over the past 10 years, through the Subaru Share the Love Event, Subaru and its retailers have helped deliver nearly 2 million meals with Meals on Wheels.
New Friends – When we rescue pets, we build families. This happy commercial tells the story of a girl learning the power of volunteering and helping an animal find a home. We witness a young volunteer give a lonely pet attention. As she does, a younger girl joins out of curiosity. We see the pride of the volunteer's mother seeing her daughter create a connection between a pet and family. Over the past 10 years, through the Subaru Share the Love Event, Subaru and its retailers have helped rescue over 50,000 animals with the ASPCA.
Share the Love Compilation – When we share love, we all win. By the end of this, our 11th year, Subaru and its retailers will have donated over $140 million through the Subaru Share the Love Event to charities like the ASPCA, Make-A-Wish, Meals on Wheels, the National Park Foundation, and over 1,170 hometown charities.
These spots are available to view on Subaru of America's YouTube channel here:
https://www.youtube.com/Subaru.
To complement the creative campaign, Subaru is working with several partners to develop unique integrations that will spread the reach of the Share the Love Event with as many people as possible. On Tuesday, November 20, as part of the Subaru Share the Love Event, Subaru will exclusively debut the work being done with their charity partners on ABC's top national morning show Good Morning America.
The automaker will also be collaborating with ATTN:, a media company that breaks down important societal topics and conversations into digestible, entertaining videos and series across all platforms, to develop a video series centered around the national charity partners and the ripple effect that happens when individuals spread positivity, volunteer, and help others. Throughout the campaign, Subaru will also participate in a series of episodes on the popular podcast, Science Vs, where local Subaru retailers will discuss the importance of the Share the Love Event and the relationship each has fostered with their hometown charity.
From November 15, 2018 to January 2, 2019, Subaru will donate $250 for every new Subaru vehicle purchased or leased at more than 628 participating Subaru retailers nationwide to the customer's choice of the following national charities: The American Society for the Prevention of Cruelty to Animals® (ASPCA®), Make-A-Wish®, Meals on Wheels America® and National Park Foundation. In addition to the four national charity partners, Subaru retailers across the country have selected 681 local charitable organizations to support during this year's Subaru Share the Love Event. With some retailers adding their own donations to the hometown charities, total contributions by Subaru and its participating retailers are expected to exceed previous years. Eleven years running, this year's Subaru Share the Love Event marks the third consecutive year there will be no cap placed on the total donation from Subaru of America to its charitable partners. By the end of this year's event, the automaker hopes to exceed a grand total of $140 million donated since the Subaru Share the Love Event started in 2008.
To learn about the Subaru Share the Love Event, view terms and conditions for the social media campaign and hear some of the incredible stories of those touched by the event, please visit www.subaru.com/share.
Tony Hawk, Agency Execs, And Cultural Insiders Join Forces To Launch D/CAL, A Potent Brand Agency Alternative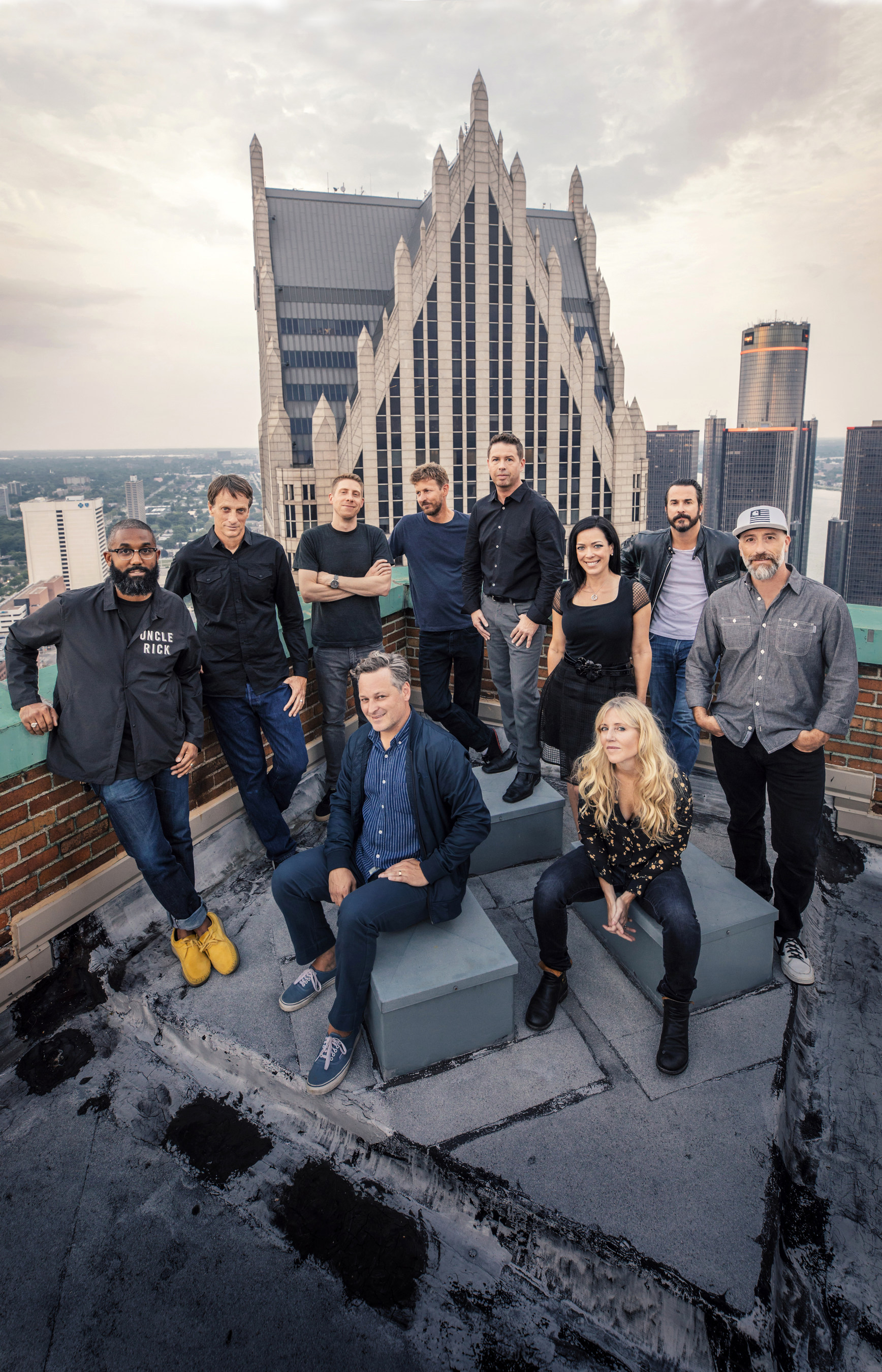 Reading Time:
3
minutes
D/CAL is the Melding of Agency Outsiders with Just Enough Insiders to Help Brands Thrive at the Intersection of Culture and Commerce
Tony Hawk announces today the launch of D/CAL, a hybrid brand consultancy and creative agency, with Co-Founders Adam Wilson (Carhartt, McGarryBowen), Jared Prindle (Tony Hawk Inc., 900 Films), and Ryan Maconochie (Arc, Leo Burnett, Trisect). With a diverse team of agency execs, brand marketers, cultural entrepreneurs, and a growing network of creators, D/CAL is uniquely qualified to help solve an equally diverse spectrum of business problems. "As the next generation continues to favor meaningful brands, the ones that can reconcile cultural relevance with commercial success will endure," said Wilson. "We're here to help make that happen." The company, with offices in Detroit and San Diego, offers a full suite of brand consultancy and agency services, but branches outside of industry norms by involving strategic and creative minds from outside the agency world, starting with D/CAL's Co-Founder, Tony Hawk.
"I've worked with many brands and their agencies over the years and even as a relative outsider looking in, I understand the challenges between clients and agencies. Our approach is unique, with an emphasis on authenticity," added Hawk.
To help brands of all shapes and sizes not just navigate, but thrive at the intersection of culture and commerce, the firm sets itself apart with four integrated components:
Brand Consultancy
Adding more emphasis on helping clients triangulate the problem, the firm has developed an expedited "consultancy mode," delivering a range of actionable, insight-driven strategies which include: purpose-driven brand planning, product/service innovation, "brand as publisher" consultation, and optimization of their client's in-house capabilities. "Let's help clients figure out how to unlock belief in their brand. Then figure out what shape our agency services need to take to help activate it," explained Wilson. "It's a subtle, yet big differentiator."
Cultural Advisory Board (CAB)
Keeping the firm and clients closer to the ebbs and flows of subcultures, D/CAL created "The CAB," a diverse, independent group from key categories that collectively influence culture at-large. CAB Directors Rick Williams (Burn Rubber) and Cathy Goodman (Skateistan, Tony Hawk Foundation) oversee the eclectic group that includes Atiba Jefferson (HipHop, Skate, Pro Sports Photographer), Paul Blair (DJ White Shadow, Producer for Lady Gaga), Joe Gall (Adventure Photographer), Jessica Murnane (One Part Plant), and Jon Gray (Ghetto Gastro). "They're an extension of our consultancy. A trove of street-level, here and now insights," said Wilson. CAB allows the company to "plug-in" to cultural verticals ranging from music, design, food, gaming, and of course, action sports. "It's safe to say we have a solid panel of Action Sports experts," added Hawk. The firm's core team works with CAB to leverage their own networks to help D/CAL build its ever-growing Creator Network.
Creator Network
In agency "mode," D/CAL turbocharges creative development with a re-imagined briefing process designed specifically for collaboration with next-generation creators who, by and large, have never seen a marketing brief. "We mine for conceptual raw material that can be polished into authentic work," says Maconochie. This unfiltered thinking from raw creative talent allows a smaller team of more seasoned agency creatives to explore more creative territory in a shorter period of time. "Influencers aren't just for buying audiences – with some rigor, they can have meaningful influence on upstream thinking," said Wilson.
Specialized Partners
Remaining hyper-adaptive to client's executional needs, D/CAL partners with an impressive (and growing) roster of Specialized Partners. From an in-house partnership with Hawk's production company 900 Films (www.900films.com), to a preferred partnership with the world-class app development shop, Detroit Labs (www.detroitlabs.com), D/CAL believes they deliver on what many clients are yearning for—focus and flexibility. "We can build a full-service offering, or complement a brand's in-house agency without putting the burden of scale squarely on our clients," added Katherine Huber, Director of Client Services. "Clients and agencies don't want to feel boxed in anymore."
Current clients include: Michigan-based DROUGHT (https://droughtjuice.com/) and HoMedics(https://www.homedics.com/), San Diego-based Tony Hawk Foundation(www.tonyhawkfoundation.org), and Chicago-based CityBase (https://thecitybase.com/).
Information about D/CAL and its founders may be found at www.DCALagency.com.
!!!!Photo caption: