SIAP joins Rezatec on UK Space Agency COMPASS project to improve crop yields for Mexican farmers through the provision of new data
Reading Time:
3
minutes
SIAP, the Secretariat of Agriculture, Livestock, Rural Development, Fisheries and Food – part of the Mexican Ministry of Agriculture (SAGARPA) – has signed a declaration of intent with the UK Space Agency to provide historic, statistical and satellite data to support Rezatec's development of a crop yield optimisation tool for Mexican farmers and other supply chain stakeholders.
The Mexican COMPASS project is funded by the UK Space Agency under its International Partnership Programme (IPP) – a five-year, £152M initiative which is using the UK space sector's research and innovation strengths to deliver a sustainable economic or societal benefit to developing economies around the world. The project is designed to utilise sophisticated geospatial data and Artificial Intelligence to help smallholder farmers growing sugar cane and wheat in Mexico to improve their crop yields.
The inclusion of SIAP in the project will enable the provision of new and valuable information relating to wheat and sugarcane background studies in Mexico, historical data, surveys, statistical information and access to future satellite data, all of which will help improve the project outputs for the farmers.
As part of IPP, Rezatec unveiled the latest version of its free mobile app, 'COMPASS V1.6', at the Global Agri Food Tech Forum in Puebla, Mexico in October 2018. The event, the largest of its kind in South America, was attended by 40,000 agricultural stakeholders – ranging from smallholder farmers to senior figures within the global agricultural supply-chain, as well as the Mexican President, Enrique Peña Niento.
The app, developed by Rezatec, will provide decision-support tools to help growers, including smallholders, improve their technical, environmental and financial performance, delivered via a smartphone interface so that it is accessible even in areas with no internet connectivity. The technology developed by the project will use Earth observation satellite data, along with field data captured by farmers, to help identify factors causing the yield gap between crop potential and actual field performance.
SIAP stated that they are delighted to be collaborating with Rezatec and the UK Space Agency on the COMPASS project to improve agricultural outcomes for Mexican farmers and other stakeholders in the supply chain.
Chris Castelli, Director of Programmes of the UK Space Agency said, "Collaboration is at the core of our International Partnership Programme. By working together, we are providing the tools necessary to stabilise workers' incomes and support the economic development of their communities".
Dr Andrew Carrel, Chief Technology Officer at Rezatec commented, "The inclusion of the SIAP in the project is going to be instrumental in the increasing value that we can provide the farmers to help optimise their crop yields and in turn create a positive impact on economic livelihoods".
Version 1.6 of the app offers new functionality for wheat farmers advising them of the optimum sowing period and an irrigation schedule for a maximising yield. Following the launch, additional farmers have now signed up to the project with the help of AOASS, Mexico's largest wheat farmers association, which has shown huge interest in supporting the farming community in using the application for the upcoming wheat season during December 2018.
The next stage of the project is to collaborate with other stakeholders in the supply chain, including crop insurers, wheat processors and irrigation bodies. For more information visit: https://www.rezatec.com/resources/projects/mexican-compass/.
ENDS
Editor's notes
About Rezatec
Rezatec applies data science to satellite imagery and geospatial data to deliver sophisticated, cloud-based analytics to customers owning and operating high value, distributed land-based assets. Rezatec data services enable improved margins, enhanced competitive advantage and optimised asset management for its customers. Rezatec customers cover the globe and are leaders in their respective industries in the water, agriculture, infrastructure and forestry sectors. For more information about Rezatec visit www.rezatec.com.
About SIAP (the Secretariat of Agriculture, Livestock, Rural Development, Fisheries and Food of the United Mexican States)
The Agroalimentary and Fisheries Information Service, a decentralized administrative body of the SAGARPA, is responsible for generating statistics and geographic information on agri-food matters, promoting the concurrence and coordination of the other dependencies and entities of the Federal Public Administration, of the State Governments, Municipalities and of Mexico City, for the implementation of the National Information System for Sustainable Rural Development.
RE Botanicals Achieves USDA Organic Hemp CBD Milestone
Reading Time:
2
minutes
First National Hemp CBD Brand Certified Organic by the USDA for US Grown Hemp
Boulder-based RE Botanicals®, the pure organic apothecary brand, proudly announces they have received their organic certification by the USDA (United States Department of Agriculture) National Organic Program for US grown hemp. The USDA protects consumer options by allowing brands to obtain the USDA organic logo which ensures their products are grown without the use of synthetic fertilizers, pesticides or herbicides which contaminate our waterways and accelerate climate change.
RE Botanicals is committed to shifting today's chemical agricultural practices to more organic and regenerative farming methods. While not well-known due to hemp's "wild west" culture, hemp removes nutrients such as nitrogen from soils. RE Botanicals' organic hemp is farmed using crop rotations such as clover or alfalfa which improves soil health and fertility. Whereas the vast majority of today's hemp farming utilizes synthetic chemical fertilizers made from fracked natural gas and are a leading cause of climate change and ocean die off in the gulf of New Mexico. Hemp CBD shoppers can literally vote with their dollars for the type of future they want for their children and families.
"At RE Botanicals, we believe that healthy soil creates healthy plants, healthy people and a healthy climate," said John W. Roulac, Founder and Chief Hemp Officer of RE Botanicals. "Hundreds of CBD brands, including some of the largest have falsely and illegally claimed their products are certified organic. Customers can and should request that the brands display their organic certifications on their website. Our team is honored to bring forth the highest quality and trusted USDA certified organic hemp CBD products to our family, friends and consumers."
The evolving legacy of RE Botanicals begins with their Classic, Peppermint and pet line of organic hemp flower extracts packaged in amber brown glass bottles crafted with hemp and certified organic MCT Coconut Oil. RE Botanicals prides themselves with the company's promise to provide consumers and their pets with trusted hemp supplements.
RE Botanicals is shaking up the hemp CBD sector, projected to reach $1.9 billion by 2022, as reported by the Hemp Business Journal. The wellness brand is meeting the growing demand of American shoppers looking for certified-organic products that are better for people and the planet. RE Botanicals will exhibit at Expo West from March 5-9, 2019in the organics section at booth #1731. The new USDA organic logo will appear on RE Botanicals packaging starting March 1st and consumers can continue to purchase the RE Botanicals product range on www.rebotanicals.com.
CBDMEDIC Predicts Industrial Hemp Farming Legalization Will Triple Their Growth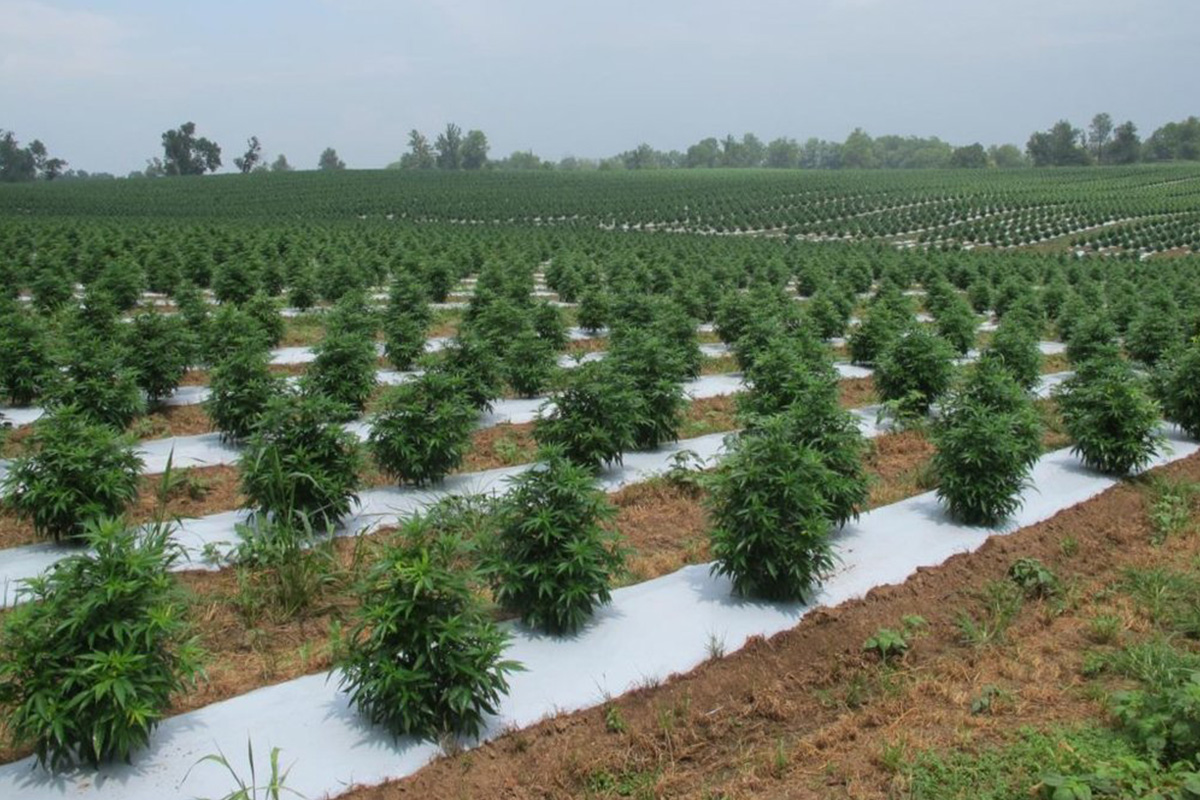 Reading Time:
2
minutes
Roughly every five years the United States Congress passes a new version of the Farm Bill which changes the regulations on agriculture, trade, food, energy production and more related to the farming industry. In 2014 the farm bill gave states the right to pass laws regarding the growing, research and development of hemp which paved the way for the legalization across the United States.
As of 2018, 38 states have or have considered legislation related to industrial hemp farming. The passing of the proposed 2018 Farm Bill would eliminate the legal grey area facing the CBD industry by legalizing industrial hemp farming on a federal level. The legalization of Hemp on a federal level will bring more jobs to the US economy as well as the potential of increase in sales in an already-thriving CBD market.
What is Hemp Used for?
Hemp is an impressive plant with its uses ranging from textiles, food, fuel, and health benefits. Additionally, within hemp there are over 113 known cannabinoids or extracts which provide many different health and wellness benefits when used effectively. One example is CBD, a non-psychoactive extract that is being used to treat different types of pain, anxiety and restless sleep.
Watch Alec Burkin Director of business marketing at CBDMEDIC
What will passage of the 2018 Farm Bill mean?
As the bill is currently written, hemp is legal for universities and state departments of agriculture to grow for research purposes. The bill includes a provision, enabling industrial farmers to grow hemp with the approval of the Drug Enforcement Administration.
The 2018 Bill would amend the Controlled Substances Act, which states that CBD derived from hemp is considered a controlled substance. Hemp will be federally legal and thus will allow hemp and help related products to be sold as legal products rather than being monitored as controlled substances. This allows for a more clear distinction between certain extracts which are found in both hemp and marijuana. For example products that contain CBD derived from hemp would be federally legal. Although CBD is legal in all 50 states, the 2018 version of the bill would officially acknowledge the distinction between CBD derived from hemp or marijuana.
The Marijuana Tax Act of 1937
As of August 2nd 1937, there have been regulations put on the sale of Marijuana. Without the distinction between Hemp and Marijuana both were considered to be a Schedule One Substance at a federal level. As of today, the use of recreational marijuana is permissible in 10 states, with an additional 33 states allowing marijuana for medicinal purposes or having some type of.
Is it the last round for The Farm Bill?
The agreement will mean we are one step closer to the government's recognition of the benefits of cannabis, what it can do for the health of the American people, and the economy, we all should keep a close eye on the coming weeks for changes.
CBDMEDIC main objective is to develop safer products that could provide faster, stronger and longer lasting relief from muscle and joint pain associated with daily living, sports injuries, arthritis, and other types of inflammation.
Multiple Applications for Hemp-Based CBD Products are Behind the U.S. Hemp Market Growth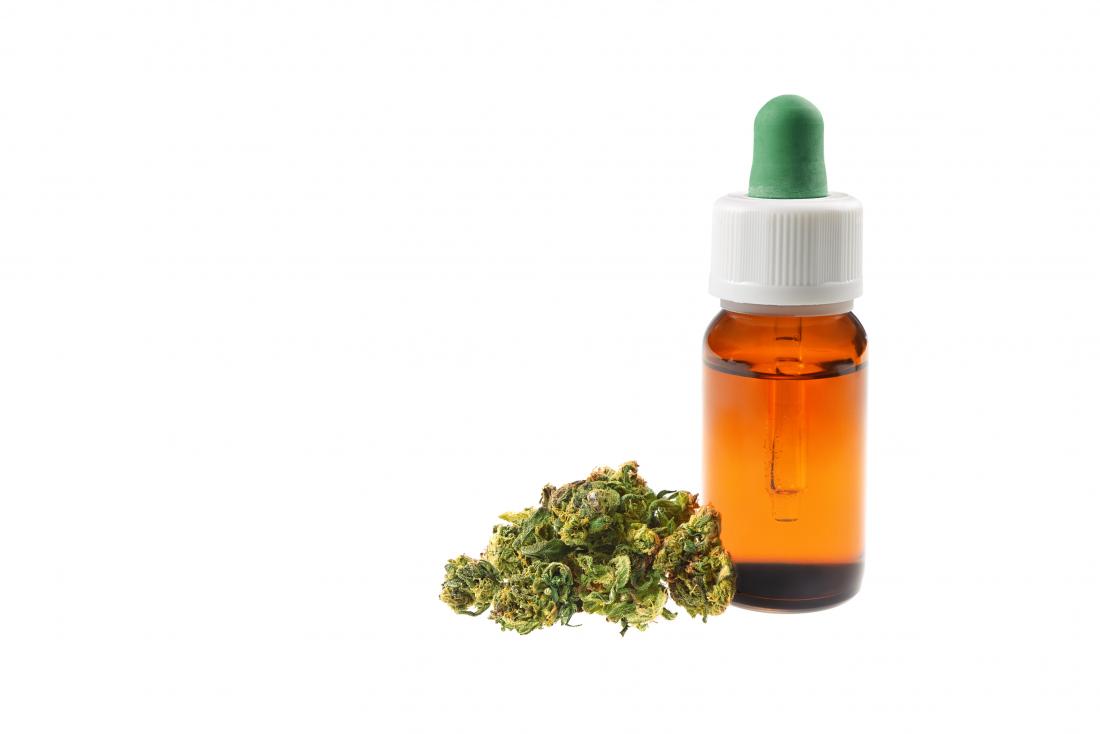 Reading Time:
5
minutes
The cannabis market is growing rapidly around the globe for both medical and recreational applications. Specifically, by type of product within the market, hemp-derived products are gaining popularity. Hemp-based products have many uses, which is a major reason why many companies are investing into the industry. According to data compiled by Hemp Biz Journal, a division of New Frontier Data, the U.S. Hemp Industry sales grew to USD 820 Million in 2017, or 16% within the year. Now, the industry is projected to grow to USD 1.9 Billion by 2022 and register a CAGR of 14.4% during the forecast period. By segment, hemp-derived CBD products, personal care, industrial applications and food held the largest market value. By 2022, hemp-derived CBD products will continue to control a majority of the segment. Koios Beverage Corp. (OTC: KBEVF), Youngevity International, Inc. (NASDAQ: YGYI), Cannabis Sativa, Inc. (OTC: CBDS), Planet 13 Holdings Inc. (OTC: PLNHF), CannaRoyalty Corp. (OTC: ORHOF)
In 2017, U.S. hemp sales totaled USD 820 Million, as hemp-derived CBD products contributed nearly USD 181 Million, while personal care products drove in USD 181 Million and the food segment delivered USD 137 Million. By 2022, the hemp-derived CBD segment is expected to drive in approximately USD 646 Million of the market value. The market is already positioned to reach a USD 1 Billion market by the end of 2018 due to the heavy demand for CBD-based products. "Just as the marijuana industry has exploded in recent years, so too has a sector that revolves around the plant's non-psychoactive cousin: hemp," said John Schroye, Senior Report at Marijuana Business Daily. "That success and the resulting demand across the nation for more CBD-based health products helped give birth to a new industry that parallels the larger cannabis market."
Koios Beverage Corp. (OTC: KBEVF) is also listed on the Canadian Securities Exchange under the ticker (CSE: KBEV). Earlier today the company announced breaking news that, "it has signed a vendor agreement with GNC Holdings, Inc. (GNC), a leading global health and wellness brand with thousands of retail stores across the U.S. and Canada.
"We are incredibly pleased to be working with GNC on a national rollout of our ready-to-drink line," said CEO Chris Miller. "Improving the quality of peoples' lives is a shared principle between us and we look forward to eventually adding value to GNC customers across the globe. The added revenue growth could be substantial and a catalyst for hitting our projected growth targets in the coming years."
Pittsburgh-based GNC has more than 6,400 retail locations throughout the United States and Canada and franchise operations in approximately 50 international markets. GNC Canada is based in Mississauga, Ontario and operates as a subsidiary of GNC. It is well known as a go-to source for health, wellness and sports nutrition.
GNC sets the standard in the nutritional supplement industry-demanding truth in labeling, ingredient safety and product potency, all while remaining on the cutting-edge of nutritional science. As the company has grown over the years, so has its commitment to living well.
"GNC is one of the largest and best-known nutritional companies in the world. Working with them is a tremendous honour and something we have envisioned since our inception," said Miller "From scientific research and new product discovery to the manufacturing and packaging processes, GNC takes pride in its rigorous approach to ensuring quality. We are incredibly confident we can deliver the best products in their category and look forward to tremendous growth opportunities with our new partner in the years to come."
Koios is expected to be available in the United States by Q1 of 2019."
Youngevity International, Inc. (NASDAQ: YGYI), is a leading omni-direct lifestyle company offering a hybrid of the direct selling business model, that also offers e-commerce and the power of social selling. Youngevity International, Inc. recently announced the expansion of its HEMPFX line with the launch of two new hemp-derived cannabidiol products: HempFX™ Hydration™ – Sleep and HempFX™ Hydration™ – Pure. These tablet-based products will be used with Youngevity's Y-DR8+ proprietary, portable water bottle system designed to help provide great tasting water and reduce chemicals found in tap water. The Y-DR8 filter features (ACC) activated carbon cloth and is portable to fit today's "On the go lifestyle". The cannabidiol tablets will be housed above the water line and consumed as the water flows over the tablets. "This bottle system is intended to provide people with a revolutionary point-of-use water system for great tasting, water and enables consumers to customize tap water based upon their health and wellness needs. It is a beverage technology that we expect will have broad consumer appeal and we are extremely excited to combine this technology with the benefits hemp-based CBD," stated Rick Anson, Vice President of Innovation and Emerging Markets of Youngevity.
Cannabis Sativa, Inc. (OTCQB: CBDS) is engaged in the licensing of cannabis related intellectual property, marketing and branding for cannabis based products and services, operation of cannabis related technology services, and ancillary business activities. Cannabis Sativa, Inc. recently announced that the United States Patent Office will issue to CBDS the US Patent number 10105343 titled "Cannabis based compositions and methods of treating hypertension" Marijuana Lozenge on October 23, 2018. The invention relates to a Cannabis-based pharmaceutical composition for the treatment of hypertensive disorders by submucosal delivery comprising a pharmaceutically acceptable base and an effective amount of at least one cannabinoid or endocannabinoid containing extract of a cloned hybrid of the plant Cannabis sativa, subspecies sativa and Cannabis sativa, subspecies indica of the CTSX-ISS lineage. "We are excited to see the patent finally get issued," said Chief Executive Officer Mike Gravel. "Cannabis Sativa made a bold deal acquiring this pending IP in the merger acquisition of Kush in 2014, which included Kubby Patent and Licenses. This lozenge patent is the second patent to be granted resulting from that agreement, following the December 2016 issuing of our patented marijuana strain, Ecuadorian Sativa."
Planet 13 Holdings Inc. (OTCQB: PLNHF) is a vertically integrated cannabis company based in Nevada, with award-winning cultivation, production and dispensary operations in Las Vegas – the entertainment capital of the world. Planet 13 Holdings Inc. recently announced that it has launched its second wholly-owned brand, TRENDI. TRENDI represents expertly crafted disposable vape and concentrate products that create the trend, not the other way around. Utilizing state-of-the-art hydrocarbon extraction technology further refined by fractional distillation, TRENDI delivers an exceptionally high potency product that enables our premium customer base to stand out from the crowd. "The TRENDI line of products is specifically designed to appeal to our Las Vegas Strip tourist clientele," said Larry Scheffler, Co-Chief Executive Officer of Planet 13. "The design is based directly on the feedback we have received over the years from visitors to Las Vegas, who are uniformly seeking a sleek, compact, easy-to-use disposable vape and concentrate product that offers a premium feel and quality experience even if they are only in town for a few days."
Origin House (OTCQX: ORHOF) is a growing cannabis products and brands company operating across key markets in the U.S. and Canada, with a strategic focus on becoming a preeminent global house of cannabis brands. CannaRoyalty Corp. d/b/a Origin House recently announced that the Company had signed a binding term sheet to purchase and acquire certain business assets of California-based cannabis cultivator, Cub City LLC for total consideration of USD 7,025,000. Afzal Hasan, President and General Counsel of Origin House commented, "This Acquisition was a logical next step for Origin House, led by the needs of our brand partners as we execute on our brand support and acceleration strategy. Access to bespoke third-party cultivation is critical for new flower brands that want an authentic brand promise from seed to consumption. The existing alternative for brands is to use undifferentiated and mass produced biomass available on the market. Cub City was co-founded by a team that included our partners Drew and Karen Duval of FloraCal. The facility and team have produced flower for some of the top packaged flower brands in California, as well as a prominent pre-roll brand. Furthermore, being just minutes away from our current Santa Rosa facility provides natural efficiencies and synergies. We are excited to continue growing our infrastructure and team to unlock further opportunities for growth that we have been cultivating with brand partners in California."