37 Degree Smart Home Releases New Product Line To Help Parents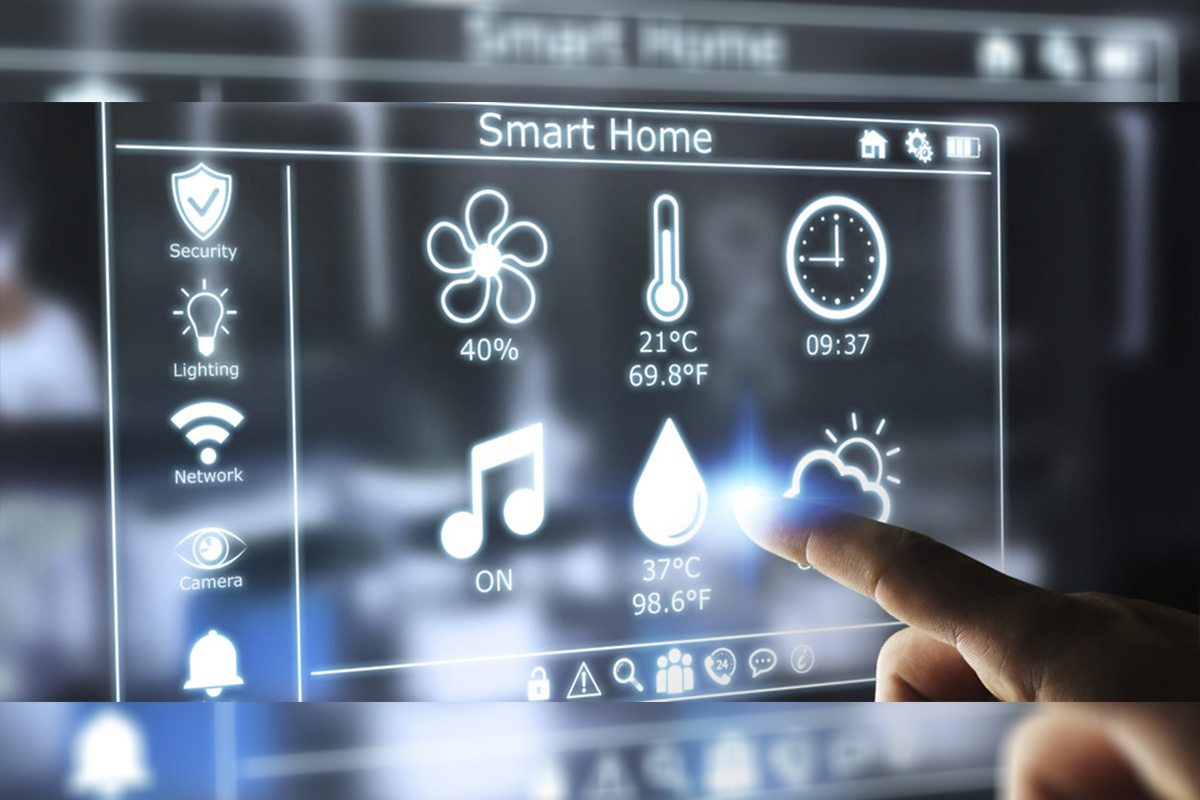 Reading Time:
2
minutes
37 Degree Smart Home, a trailblazing newcomer in China'sbooming smart home industry that combines technology and aesthetics to create comfortable, efficient living spaces, has released a new suite of products aimed at helping parents. The new line includes KIDESK, Safety Drawer, Smart Parenting Dining Table, and Children Cot, which together provide a systematic solution for parents who are looking for easier ways to support their kids during a range of daily scenarios including studying, eating and sleeping.
James Guan, CEO of 37 Degree Smart Home said, "We've found that traditional furniture or other home products are designed to only partially meet parents' needs, and most of the time are not designed in a child-friendly way. That's why we've transformed technology into furniture, making the most common, most-used items in the home smart, to help parents take care of their children more easily, and to create a safer, smarter home for the whole family."
The newly-released product line includes:
KIDESK
– For children 5 to 12 years old
– Designed to detect and remind children about their sitting position, length of time seated and lighting
Safety Drawer
– Engineered to not fall down, even when children climb up onto it
– Designed with ultraviolet lights for automatic sterilization
Smart Parenting Dining Table
– For children under 2 years old
– Removable dining chair with built-in weight detector and adjustable camera enables remote interaction
– Children's weight and temperature visible to parents via company's app
Children Cot
– Multi-scenario comfort options including reading, sleeping, getting up during nighttime and waking up
– Includes high-precision acceleration sensor to collect health data such as heartbeat and breathing during sleep and generate sleeping report for parents
Tim, a 37 Degree Smart Home product reseller from Malaysia said, "The release of this product line has widened our offers to consumers. 37 Degree Smart Home is a brand focusing on solving problems in daily life through technology and good design. We are excited to be able to offer these new products to consumers and are confident in the company's future prospects."
37 Degree Smart Home is planning to open its first store in Beijing soon and to partner with JD.com for online sales. It is also communicating with well-known real estate companies in China for business development and exploring the overseas market. "Though we are a newcomer in the industry, our latest sales numbers prove that we are doing the right thing. Our goal is to boost the traditional household industry with technology and help consumers build their own smart homes," said Guan.
Suzy Says: Consumers Are More Likely To Learn About Healthy Food Trends From Social Media Than News Sources
Reading Time:
2
minutes
Suzy, a leading consumer insights platform that provides "actionable insights at the speed of culture," asked U.S. consumers where they are most likely to first hear about the latest in healthy food trends. The results, powered by the platform's on-demand network of more than one million consumers, may surprise you. Regardless of their interest in health, all survey respondents are most likely to hear about the latest in healthy food trends from their friends, family or social media, as opposed to television, blogs, magazines or online news sources.
Below are Suzy's in-depth findings on the ways consumers are most likely to first hear about healthy food trends.
Suzy says healthy eaters are most likely to learn about the latest healthy food trends via the following:
Facebook – 17 percent
Instagram – 15 percent
Friends or Family – 13 percent
Blogs – 8 percent
Television – 8 percent
Non-healthy eaters are most likely to learn about the latest healthy food trends via the following:
Facebook – 20 percent
Friends or Family – 19 percent
Instagram – 10 percent
Online News Sources – 10 percent
Television – 10 percent
"These results highlight the power that the collective voice of consumers has in today's marketplace," said Matt Britton, founder & CEO of Suzy. "When social networks play a larger role in alerting consumers to healthy food trends than traditional media outlets, you can see how important it is to create products, packaging, brands and advertisements that truly resonate with your target audience, and inspire them to share the information with others."
Called the "Siri for brands," Suzy is a consumer intelligence platform that unlocks critical consumer insights to help organizations make better and more informed decisions—faster. Like having a focus group right in your pocket, Suzy brings the voice of real consumers directly to brands within minutes, so they can better understand their customers.
The platform currently serves some of the biggest brands in the world, including Coca-Cola, Procter & Gamble, Johnson & Johnson, Citibank, Verizon, Nintendo and Nestle. These leading companies validate critical assumptions with Suzy, so they can focus on creating compelling new products, developing effective marketing strategies, and validating direct offers that increase conversions and drive growth.
This survey was conducted online within the United States by Suzy on survey was run from Feb 27-28. This online survey is not based on a probability sample and therefore no estimate of theoretical sampling error can be calculated. To download the full white paper with additional results, click here. For complete survey methodology please contact Kyle Kim-Hays at kylek@suzy.com.
SOURCE Suzy
Alpenliebe Makes a Chatpata Splash
Reading Time:
2
minutes
Perfetti Van Melle India has entered the tangy (Chatpata) fruit candy segment with the launch of 'Alpenliebe Chatpata'. The launch of Alpenliebe Chatpata marks yet another innovation by Perfetti Van Melle, the market leader in the Indian confectionary market. Available at Re 1, the new variant has a slurpy chatpata mango shell and liquid filled core leading to a burst of tangy flavour. The new campaign for Alpenliebe Chatpata is being aired across leading TV and digital channels.
The communication idea for Alpenliebe Chatpata builds on Alpenliebe's strategy of communicating to the entire family, in line with the brand's purpose of bringing hearts closer . Light-hearted banter, wit and a 'chatpata' twist add moments of laughter to the great Indian family's everyday moments.
Boman Irani reprises his role as the family patriarch. In this story, he pops an Alpenliebe Chatpata, and then proceeds to nonchalantly pull his son's leg after the latter tries to take credit for the granddaughter's good grades.
Speaking about the new launch, Rajesh Ramakrishnan – Managing Director of Perfetti Van Melle India said, "Perfetti Van Melle has always been about innovating in the confectionery category. I am excited that we are entering a large & growing market segment with our power brand Alpenliebe. We believe we have a winning proposition and we are backing it with a powerful 360-degree campaign."
Speaking about the new product and TVC, Rohit Kapoor – Director Marketing of Perfetti Van Melle India said, "As we celebrate our 25th year in India, we are proud to welcome the newest member, 'Chatpata', to the Alpenliebe family. The Alpenliebe Chatpata product and the new communication have received extremely positive reaction so far, and we're looking forward to a successful addition to our portfolio. The new communication plays up the typical chatt sound, which highlights the consumption ritual associated with tangy flavour and triggers a chatpata spin to the story."
Commenting on the campaign, Kapil Batra, Creative head, McCann Delhi, said: "The name is Chatpata, the taste is Chatpata. It called for an idea that's Chatpata too. That's how 'Chatpata Khol Chatpata Bol' was born. To bring this idea alive, the Alpenliebe family is back. And so is the banter between Boman and his son. In sync with the previous Alpenliebe campaigns, this one too has the family sharing a light moment together with Alpenliebe at the centre of it."
SOURCE Perfetti Van Melle
Top FMCGs in Race to Keep Up With Conscious Consumers
Reading Time:
4
minutes
– FMCGs need to accelerate innovation to keep up with changing consumer preferences for plant-based products and less packaging
– M&A appetite for small, ethical brands has been on the rise, more than quadrupling over the last five years
– Industry faces potential disruption from physical risks caused by climate change, as well as upcoming packaging and labelling regulation
– Some companies stand out in tackling these challenges with Danone and Nestlé leading the Food and Beverage sub-sector and Unilever and L'Oréal leading Household and Personal Care. Laggards include Kraft Heinz and Estée Lauder
The world's top FMCGs including Nestlé, Coca Cola and P&G are in a race to adapt to rapidly changing consumer trends, including a rise in veganism and increasing activism on plastic packaging. This is revealed in a new report 'Fast Moving Consumers' from environmental non-profit and investment research provider CDP today. The report ranks 16 of the largest and publicly listed Food and Beverage and Household and Personal Care companies on business readiness for a low carbon transition.
The life cycle environmental impact of products from the industry is significant and FMCGs have a key role to play in curbing over a third of global greenhouse gas emissions[2]. 90% of the sector's carbon emissions lie in the value chain, leaving companies exposed to raw material risks and product consumption risks. The proximity of the sector to consumers means companies are exposed to changes in consumer preferences, but also have the opportunity to drive behavior change in order to ensure the longevity of their brands.
Some of the most transformative low carbon innovations delivered by these companies include developing vegan and organic product ranges. Our analysis shows 5 out of the 7 food and drinks companies that originally offered dairy or meat-based products are innovating with new vegan alternatives.
Similarly, Household and Personal Care companies are creating more plant-based, natural options – 6 out of 7 companies including L'Oréal are actively innovating to replace petrochemicals with natural, biodegradable ingredients. Unilever is among the 4 companies to have developed vegan personal care product ranges.
A tide of consumer activism on plastic packaging has resulted in increased scrutiny and changing preferences for circular, zero-waste business models. This is forcing companies to rethink their approach, with around 60% of companies investing to advance biodegradable plastic and recycling infrastructure, and Danone leading the way.
Despite this innovation in the sector, almost 60% of the top 10 revenue generating brands for each company have failed to deliver low carbon innovations in the last 10 years. Given most companies (88%) generate over 50% of their revenues from these key brands, including Nescafé, Budweiser and Dove, they must up their game or risk falling foul of changing consumer demands.
Many FMCGs are responding by acquiring smaller, sustainable brands. 75% of companies have directed M&A efforts towards the acquisition of niche, environmental brands in the last 5 years and this type of activity has more than quadrupled over that time. For Food and Beverage companies, this trend is further driven by the alignment of health and environmental trends, demonstrated by Nestlé's recent acquisition of Sweet Earth and Pepsico's purchase of Bare Foods. However, this approach will not be sustainable if their fundamental business models – which are based on driving more consumption – remain unchanged.
Beyond reputational risks, impending regulation is also threatening these companies, as more robust rules on packaging and waste are introduced. The EU 94/62 directive's 2018 amendment has set measures for reducing packaging waste at source as well as improving recycling and recovery, while product labelling and carbon footprinting is on the horizon.
The sector is also highly exposed to the physical risks associated with climate change. For example, heat stress and water scarcity have the potential to disrupt agricultural supply chains and cause price volatility. This poses a real threat to the sector, especially for diversified food companies like Nestlé and Kraft Heinz that rely on a variety of raw materials. When it comes to physical risks in the consumption phase, personal care and home care companies are most exposed, due to the amount of water it takes to use their products.
Notwithstanding the media scrutiny around palm oil, some companies are being slow to respond. Despite the palm oil exposure faced by all Household and Personal Care companies, less than 45% is supplied from physically certified sources. Of the palm oil users, only Danone and L'Oréal have already achieved a 100% physically certified supply.
Carole Ferguson, Head of Investor Research, CDP commented, "As consumer facing brands, at risk not just from climate change but water scarcity and deforestation too, these companies have a unique role to play in driving forward the sustainable economic transition. Ongoing activism around plastics and packaging is just the tip of the iceberg, and we expect to see more environmental issues come to the fore as consumers start to question what goes into the products they buy, use and dispose of. 
Leading companies are taking action across their entire value chain and redefining the role of business in society – by engaging with suppliers, innovating their product lines and even working with consumers to drive behavior change. This level of action is impressive but necessary to address fundamental risks. And these efforts need to be replicated by others in the sector, if they are to justify their role in a society that can no longer be based on fast paced, rising consumption and linear business models."
Kweichow Moutai, a Food and Beverage company listed on the Shanghai stock exchange, did not respond to CDP's 2018 climate change questionnaire.
SOURCE: CDP