Elevate Health Sciences Introduces Patented Manufacturing of Tapioca Soft Gels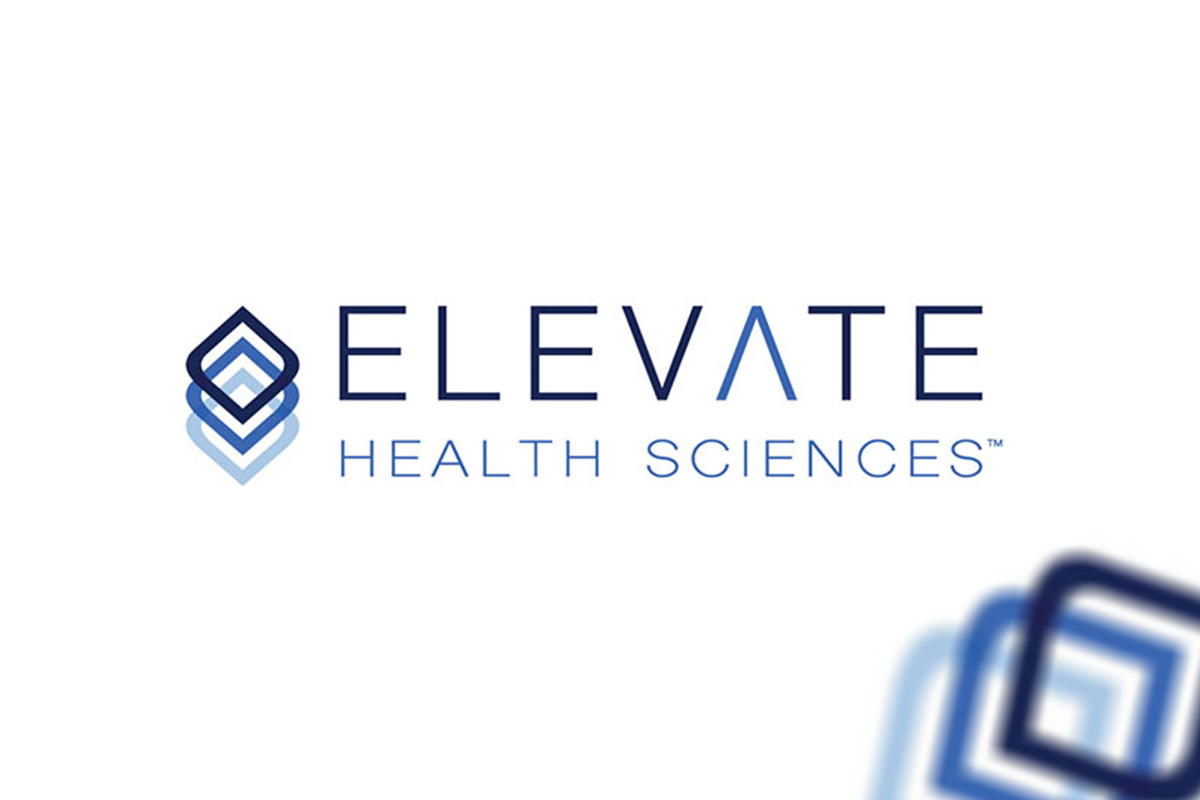 Reading Time:
1
minute
Company delivers soft gel capsules that are 100 percent vegan, non-GMO, Halal and Kosher certified
Elevate Health Sciences today introduced the industry's most advanced process to produce tapioca soft gels, which was developed in conjunction with a key partner that also supplies patented tapioca materials. This allows Elevate to manufacture nutraceutical products that are all-natural, 100 percent vegan, GMO free, carrageenan free, Halal and Kosher certified, and void of any additives or preservatives.
"Our tapioca capsule production is part of an ongoing commitment to sustainable innovation within the nutraceutical industry," said Steve Hatchett, founder and president of Elevate Health Sciences. "Elevate continually invests in technology and equipment that allows us to stay ahead of the industry, efficiently producing leading-edge products at a lower cost."
Typically, tapioca soft gels are difficult to manufacture due to their sensitivity to heat used in the sealing process and the unique tapioca matrix. Elevate's equipment, raw materials and proprietary process solve these challenges with a cold press seal and by layering the capsules to hermetically seal them for an airtight bond around the soft gel.
Cannabis Company Starling Brands, Inc. Announces Global Licensing Partnership with Pioneering CBD Brand, Jayden's Juice
Reading Time:
2
minutes
Starling Brands is pleased to announce the expansion of their global licensing, manufacturing and distribution deal with world-renowned brand Jayden's Juice, one of the pioneers in the cannabis CBD movement.
Jayden's Juice was founded in 2011 by Jason David. After his son Jayden was diagnosed with a rare and severe form of epilepsy called Dravet syndrome, which caused thousands of seizures per month, Jason began treating Jayden with his own blend of CBD oil that improved the quality of Jayden's life exponentially. Since then, thousands of people from around the world have traveled to California to use Jayden's Juice for assistance in the treatment of some of the symptoms associated with severe epilepsy, brain stem stroke, depression, anxiety, insomnia, autism, AIDS, HIV and various forms of cancer.
Through Kase Manufacturing — Starling Brands' wholly-owned subsidiary in Ceres, California — Jayden's Juice can expand their manufacturing via a fully-licensed and compliant 22,000-square-foot state-of-the-art facility.
"We are extremely excited about our partnership with Jayden's Juice," said Starling Brands CEO, Mike Reynolds. "We are in the final stages of launching additional products and finalizing new distribution partnerships that will allow Jayden's Juice to be accessed by thousands of people throughout the state of California, continuing our united front in fighting for our families and theirs."
Starling Brands has partnerships with some of the most experienced whole plant cannabis CBD farmers in California whose plants are grown from a unique CBD strain for Jayden's Juice. Jayden's Juice product lines include the tinctures FREEDOM (CBD), SOLACE (THC), UNWIND (THCA) and BALANCE (CBD:THC 1:1) as well as the full-spectrum oils FREEDOM (CBD), SOLACE (THC) and BALANCE (CBD:THC 1:1).
The Jayden's Company, parent company of Jayden's Juice, also partners with Tactical Patients, one of California's largest veterans support groups, by hosting events at Jayden's Journey Dispensary in Modesto, CA. Tactical Patients has been advising their members to try Jayden's Juice products as an additional aid in suicide prevention and treatment for symptoms relating to PTSD, opioid addiction and other health and wellness issues.
"The world-renowned Jayden's Juice products are valuable additions to the Starling Brands suite of premium consumer products. These products have been sold for years with international demand, and we look forward to increasing distribution within California," said John Di Girolamo, President of Starling Brands. "Pairing the growing brand awareness of Jayden's Juice in the marketplace with Starling's product, marketing expertise and capital base will provide Jayden's Juice an optimal platform for explosive growth in California and other US and international jurisdictions in the coming years."
To find a dispensary near you that carries Jayden's Juice products, please visit www.thejaydensjuice.com/store-locator.
Chris Hemsworth Set to Inspire Health and Happiness with Swisse Wellness
Reading Time:
2
minutes
Swisse Wellness, Australia's No.1 Brand in Vitamins and Supplements, announces today a global partnership with international actor Chris Hemsworth as its newest Global Brand Ambassador.
"The brand and our regional marketing teams across the world are truly excited about partnering with Chris who is a perfect complement to the Swisse brand," said Severine Brichard-Rooney, H&H Group Global Director of Marketing.
"Chris is authentic and truly committed to living the quintessential Australian healthy lifestyle. Wellness is already such an important part of his life with a strong connection to nature which is at the heart of Swisse," said Brichard-Rooney. "At Swisse, we are passionately dedicated to making millions of people around the world healthier and happier. Chris is an example of what we stand for and will help inspire our communities to do so with the active lifestyle he embodies."
"The Swisse message of living healthier and happier aligns with my personal goals. I am looking forward to working with a company that shares these core values," Hemsworth said.
"We are looking forward to drawing out that core philosophy of our premium natural ingredients combined with the aspirations of living a better life and achieving one's personal goals. Through Chris's ambassador role we will work together to bring to life our heritage story and the foundations of our brand, and of course our signature line, 'Celebrate Life Every Day' (CLED)," Brichard-Rooney said.
He joins the team of Swisse ambassadors including highly-acclaimed Australian actress and long-term ambassador Nicole Kidman, Australian former international cricketer Ricky Ponting, international model, meditation expert and yoga guru Ash Hart, and celebrity trainer and founder of Training Mate Luke Milton.
"We are really proud that we are now in 12 countries (with many more in the next 24 months) but our home remains here in Australia," Brichard-Rooney added.
The global marketing campaign featuring Hemsworth will include television and advertising commercials, as well as content-led social media.
For more information about the company and its products, visit:
Caplin Steriles Announces INR 218 Crore Investment by Eight Roads Ventures and F-Prime Capital
Reading Time:
2
minutes
The partnership will accelerate Caplin Steriles' efforts to cater to the rapidly growing demand for injectable pharmaceutical products in the regulated markets, especially the US and Europe
Eight Roads and F-Prime Capital together bring access to a powerful investment platform spanning Asia, Europeand the US
Caplin Point Laboratories Limited (Caplin Point), one of the fastest growing pharmaceutical companies in India, today announced an investment in its injectables subsidiary, Caplin Steriles, by Eight Roads Ventures, the proprietary investment arm of FIL, Fidelity International Limited and its US-based sister fund, F-Prime Capital.
Caplin Point was founded in 1990 by C.C. Paarthipan. Since then, it has grown to become a leading provider of affordable, high-quality pharmaceutical formulations in several emerging markets including Latin America and Africa, with over 2700 product registrations globally.
Caplin Steriles, its subsidiary, will cater to the rapidly growing demand for injectable products in the regulated markets, especially the US and Europe. The $10bn US generic injectables segment continues to be very attractive, driven by high barriers to entry on product development as well as regulatory compliance in manufacturing such sterile products. This has resulted in relatively lower competition and constrained online capacity in this segment. Caplin Steriles has established a 550-person business with state-of-the-art R&D facilities in Chennai and high-quality manufacturing infrastructure that is approved both by the US FDA and European regulatory authorities. The subsidiary has already filed 8 ANDAs on its own and through partners with the US FDA, with 2 approvals.
Commenting on the transaction, C.C. Paarthipan, Chairman, Caplin Point Laboratories Limited, said: "We are at a stage in our regulated markets journey where we believe that the business is now well positioned to evolve and thrive as a separate entity. We are expanding capacities to cater to growing demand from these regulated markets for sterile products, and working on development of complex generic injectable products in-house. Both these efforts will unlock great value in the long run. We are excited to extend our journey from a road less travelled (South America) to a road well-travelled (North America) with Eight Roads Ventures and F-Prime Capital as investment and knowledge partners, given their excellent track record worldwide and particularly in healthcare."
Dr. Prem Pavoor, Partner at Eight Roads Ventures India, added: "This is a unique opportunity for us to partner with Caplin Point to build a world-class platform in India to develop and manufacture injectable drugs. Over 70% of generic drug shortages in the US continue to be attributable to injectables. Through our combined experience and resources, we aspire to create a leader in this segment, providing affordable, differentiated products for patients."