Elevate Health Sciences Introduces Patented Manufacturing of Tapioca Soft Gels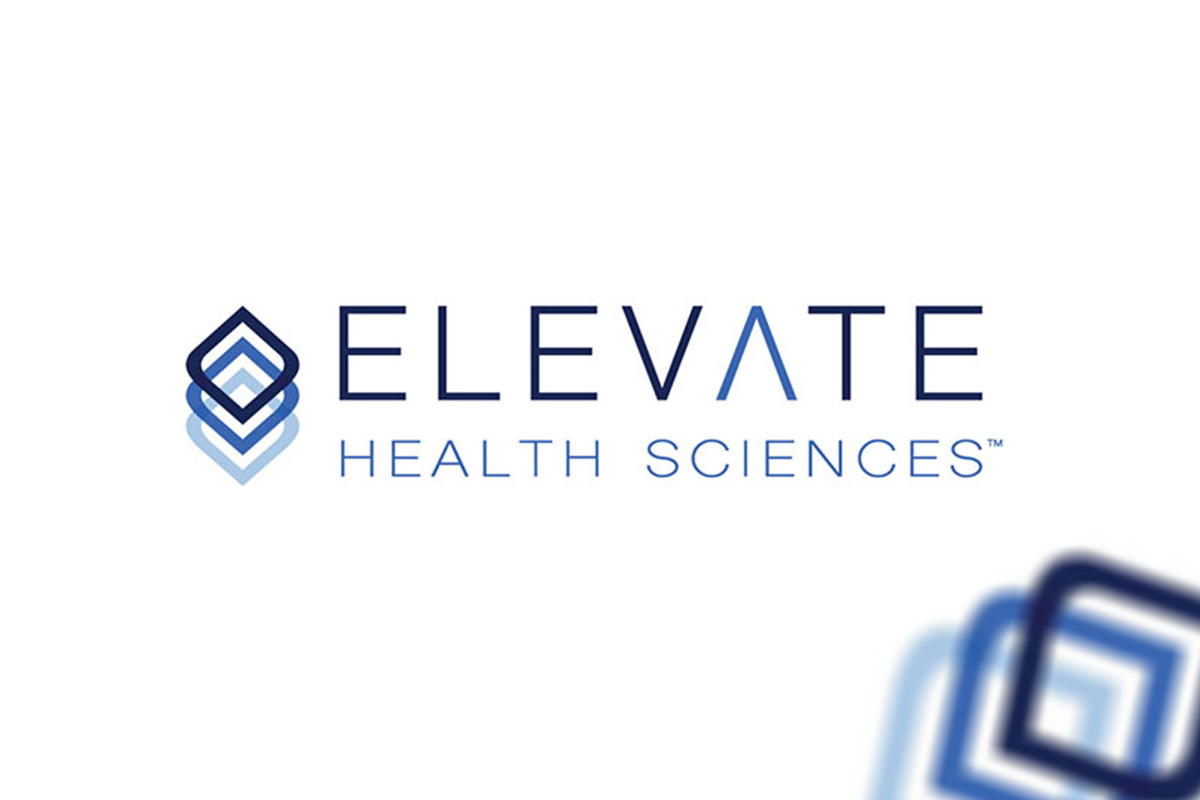 Reading Time:
1
minute
Company delivers soft gel capsules that are 100 percent vegan, non-GMO, Halal and Kosher certified
Elevate Health Sciences today introduced the industry's most advanced process to produce tapioca soft gels, which was developed in conjunction with a key partner that also supplies patented tapioca materials. This allows Elevate to manufacture nutraceutical products that are all-natural, 100 percent vegan, GMO free, carrageenan free, Halal and Kosher certified, and void of any additives or preservatives.
"Our tapioca capsule production is part of an ongoing commitment to sustainable innovation within the nutraceutical industry," said Steve Hatchett, founder and president of Elevate Health Sciences. "Elevate continually invests in technology and equipment that allows us to stay ahead of the industry, efficiently producing leading-edge products at a lower cost."
Typically, tapioca soft gels are difficult to manufacture due to their sensitivity to heat used in the sealing process and the unique tapioca matrix. Elevate's equipment, raw materials and proprietary process solve these challenges with a cold press seal and by layering the capsules to hermetically seal them for an airtight bond around the soft gel.
SOURCE Ontario Nurses' Association
Reading Time:
2
minutes
Radio ads featuring Windsor and Essex County public health nurses began airing on five local radio stations Wednesday morning. This is the latest effort by the more than 80 Ontario Nurses' Association (ONA) members to get back to work caring for and protecting their communities' health and well-being since being forced onto the picket line by their employer more than a week ago.
"Having a baby can be stressful and overwhelming, and I am the only support that some families have," said Dawn, RN, a public health nurse who works in the Windsor-Essex County Health Unit's Healthy Families Program, and the voice on one of the five ads. "But right now, our community can't get the help they need because public health nurses were forced off the job on March 8."
Windsor and Essex public health nurses, who have been without a contract for almost a year, are asking for an equitable collective agreement that recognizes the critical work they do to ensure the public's safety each and every day—and doesn't further increase the pay gap between men and women.
"ONA has been very clear right from the beginning that we are prepared to negotiate," says ONA President Vicki McKenna, RN. "It's shocking that this employer, the Windsor-Essex County Health Unit, hasn't returned to the negotiating table to do their part to get public health nurses back to work so these important community health services can be restored quickly. They have the power to make this a short strike."
McKenna adds, "It's 2019, a time of supposed equality for women and men. There's no excuse for offering this group of female professionals less than the wage increases that have already been given to the male-dominated municipal employee groups in this community."
All five of the radio spots end with a request for community members to help public health nurses get back to work by sending a message to the board of health online at ONA.org/windsor.
ONA is the union representing more than 65,000 registered nurses and health-care professionals, as well as 18,000 nursing student affiliates, providing care in hospitals, long-term care facilities, public health, the community, clinics and industry.
Kids against tobacco use on March 20
Reading Time:
3
minutes
Kids in Washington will unite against tobacco use on March 20 as they join thousands of young people nationwide to mark Kick Butts Day, an annual day of youth activism sponsored by the Campaign for Tobacco-Free Kids. More than 1,000 events are planned across the United States (see below for a list of local events).
This year, kids are focused on kicking Juul, the e-cigarette that has become enormously popular among youth across the country.
While cigarette smoking among high school students nationwide has fallen to 8.1 percent, e-cigarette use among high schoolers rose by an alarming 78 percent in 2018 alone – to 20.8 percent of the student population. In 2018, more than 3.6 million middle and high school students used e-cigarettes. U.S. public health leaders have called youth e-cigarette use an "epidemic" that is addicting a new generation of kids.
In Washington, 12.7 percent of high school students use e-cigarettes, while 6.3 percent smoke cigarettes. Tobacco use claims 8,300 lives in Washington and costs the state $2.8 billion in health care bills each year.
On Kick Butts Day, youth and health advocates are calling for strong action to reverse the youth e-cigarette epidemic. In particular, they are calling on the Food and Drug Administration, states and cities to ban all flavored tobacco products, including e-cigarettes in flavors like cotton candy, gummy bear and mango that tempt kids. Other effective strategies to reduce youth tobacco use include laws raising the tobacco sale age to 21, significant tobacco tax increases, comprehensive smoke-free laws and well-funded tobacco prevention programs.
In Washington, youth advocates are urging state lawmakers to pass legislation to raise tobacco sale age to 21.
"This year on Kick Butts Day, we're challenging policy makers at every level to do their part to reverse the youth e-cigarette epidemic and continue driving down youth tobacco use," said Matthew L. Myers, President of the Campaign for Tobacco-Free Kids. "We cannot allow e-cigarettes, especially Juul, to addict another generation and reverse the enormous progress we've made in reducing youth tobacco use."
Key facts about e-cigarettes include:
The main cause of the youth e-cigarette epidemic is Juul, which looks like a computer flash drive, is small and easy to hide, delivers a powerful dose of nicotine, and comes in kid-friendly flavors like mango, fruit and mint. According to the manufacturer, each Juul "pod" (cartridge) delivers as much nicotine as a pack of 20 cigarettes.
E-cigarettes pose serious health risks for kids. The U.S. Surgeon General has found that youth use of nicotine in any form – including e-cigarettes – is unsafe, causes addiction and can harm the developing adolescent brain, affecting learning, memory and attention. Studies also show that young people who use e-cigarettes are more likely to become cigarette smokers.
On Kick Butts Day, youth join in creative events including signing pledges to be tobacco-free, learning about the harmful chemicals in tobacco products and organizing rallies at state capitols.
In Washington, activities include:
On March 18, students from Stevenson High School will hold a "Stand Up 4 Teens Summit" at Skamania Lodge. Activities will include information sessions on the dangers of tobacco use and mindful yoga. Time: 8:15 AM. Location: Skamania Lodge, 1131 SW Skamania Lodge Way, Stevenson. Contact: Suz Clark-Bennett (509) 427-5631 x1740.
At Sunnyside High School, students will make tombstones out of foam board with statistics on tobacco use, as well as a pledge wall where students can commit to being tobacco-free. Time: 10 AM. Location: Sunnyside High School, 1801 E. Edison Avenue, Sunnyside. Contact: Eveth Padilla(509) 831-7914.
Students from Cle Elum Roslyn High School will participate in a number of anti-tobacco activities, including creating interactive poster boards, signing a pledge wall, and making presentations on the dangers of vaping. Time: 10 AM. Location: Cle Elum Roslyn High School, 2690 State Route 903, Cle Elum. Contact: Cathie Songer (509) 941-0350.
Students from Oakesdale High School will hold a tobacco-free celebration day, with activities including signing a pledge and playing games to raise awareness about the dangers of tobacco use. Time: 11:30 AM. Location: Oakesdale High School, 101 E. McCoy Street, Oakesdale. Contact: Diane Harp (509) 285-5296.
On March 26, parents and adults led by Prevent Together: Battle Ground Prevention Alliance in Battle Ground will participate in an information session to learn about possible signs of teenage drug and alcohol use. The event features a room full of "mock teenagers" to see how well adults can spot the early signs of drug or alcohol use, a presentation from Professor Jim Jensen on how adolescents' brains react to drug use, and a discussion panel following the presentation. Time: 5 PM. Location: Battle Ground High School, 300 W. Main Street, Battle Ground: Contact: Kathy Deschner (360) 624-6816.
All events will take place March 20 unless otherwise indicated. For a full list of Kick Butts Day activities in Washington, visit www.kickbuttsday.org/map.
SOURCE: Campaign for Tobacco-Free Kids
European CNS Specialist Neuraxpharm Appoints Dan Furrer as Head of Corporate Marketing
Reading Time:
2
minutes
Neuraxpharm Group, a leading European specialty pharmaceutical company focused on the treatment of central nervous system (CNS) disorders, announces the appointment of Dan Furrer as Head of Corporate Marketing. Mr Furrer will lead the new corporate marketing function and in conjunction with corporate medical and commercial teams, plans to build a global marketing centre of excellence for Neuraxpharm. He will report directly to the CEO, Dr. Jörg-Thomas Dierks.
Dan Furrer has over 20 years of experience in building and running marketing operations in the pharmaceutical industry. He joins Neuraxpharm from Mylan where he was Country Manager in the Czech Republic, and Meda Pharma, prior to the acquisition by Mylan, where he was Country Manager for Germany and Switzerland. He was also Country Manager at Spirig Pharma Switzerland and held several positions in marketing, including Head of International Marketing, Marketing & Regional Sales Manager and Product Manager in CNS at different companies.
He holds a Masters in Industrial Management and a Masters in Pharmacy from the Swiss Federal Institute of Technology.
Dr. Jörg-Thomas Dierks, CEO of Neuraxpharm, said:
"We are pleased that someone of Dan Furrer's calibre and experience has joined Neuraxpharm. In particular, his track record as Country Manager in different European countries combined with his outstanding marketing expertise makes him the optimal person for this important role at Neuraxpharm. We believe he will play a vital role in our ambitious plans to continue to grow our business and to become Europe's leading CNS specialty pharma company."
Neuraxpharm today has a direct presence in 9 European countries and plans further geographic expansion in Europe. The new Corporate Marketing function will support the different countries and develop unique marketing strategies for Neuraxpharm's value added medicines.
Neuraxpharm's R&D is developing more than 25 new CNS products with special focus on the differentiated and high-tech barrier products, e.g: new dosage forms, new strengths, new extended-release formulations, different delivery mechanisms, and new technologies such as patches or injections. These unique products need a corporate medico-marketing strategy. Dan Furrer will lead the corporate marketing launches coming from the pipeline – as well as marketing the existing corporate products – working closely with the new Corporate Medical Department in Neuraxpharm.
SOURCE Neuraxpharm