Wirecard Expands Cooperation With Asia's Leading Communications Group Singtel to Enable Mobile Payments With Apple Pay and Singtel's Dash App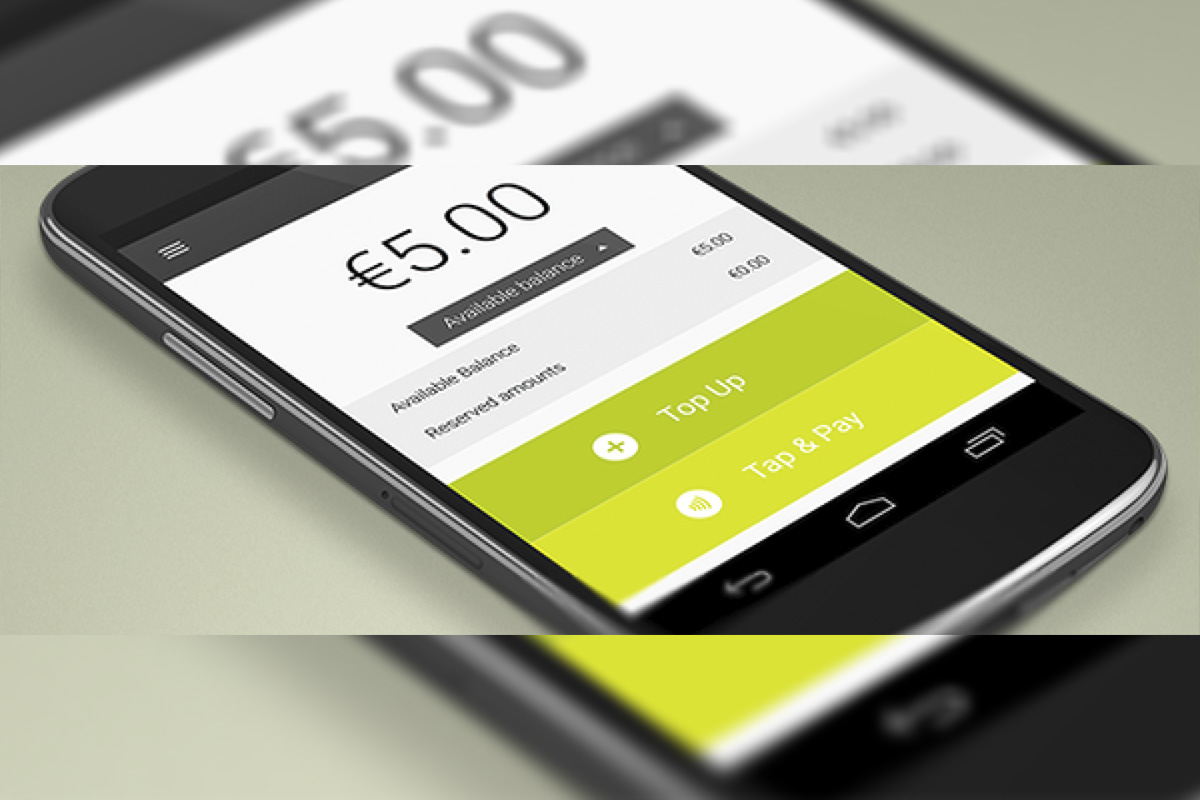 Reading Time:
1
minute
Wirecard, the global innovation leader in digital financial technology, has deepened its partnership with Dash from Singtel, the leading Asian telecommunications group. From now on, Dash's customers can make payments using Apple Pay at millions of participating on- and offline merchants worldwide.
Brigitte Haeuser-Axtner, Executive Vice President, Sales Asia, Digital & Telecommunications at Wirecard, said, "As leaders in digital financial technology, we are proud to work with Singtel to bring Dash to an even larger group of potential customers with Apple controlling almost half of Singapore'smobile OS market. Together we look forward to connecting even more consumers with merchants around the globe. Asia continues to be the leader of the digital payments revolution worldwide, and we are excited to be at the forefront of these innovations."
"With the increasing popularity of mobile and online payments, Dash enables easy, secure and seamless payment options between our partner merchants and our more than half a million Dash customers on the platform of their choice," said Gilbert Chuah, Head of mCommerce at Singtel. "Our expanded partnership with Wirecard to bring Dash to Apple Pay reflects our commitment to enhance the digital payment experience for both merchants and customers."
Singtel Dash is Singapore's only all-in-one digital wallet which provides a safe and secure mobile payments solution for shopping, commuting, and remitting money. Dash's Visa Virtual Account is the first of its kind in Singapore and was introduced in 2017.
The inclusion of Dash into Apple Pay complements the increasing popularity of online shopping in Singapore. Wirecard's 2018 International Holiday Shopping Report found that 67% of Singaporeans surveyed prefer shopping online, either via desktop or mobile, while 20% prefer shopping in-store. The ability to use mobile payments in-store is also a welcome innovation with 51% of respondents saying it improves their shopping experience.
Ric Edelman's Advisor Blockchain and Cryptoassets Council Kicks off Barron's Independent Advisor Summit
Reading Time:
1
minute
Ric Edelman, one of the nation's most prominent financial advisors and creator of The Advisor Blockchain and Cryptoassets Council, held the third meeting of this growing group of influencers on March 20 at the Grand America Hotel in Salt Lake City.
Firms presenting at the event included Multicoin Capital, Bitgo, Digital Assets Data, FRST Corporation, ZenLedger, Gemini and Perkins Coie.
Immediately following the morning meeting, ABCC partnered with Barron's to stage the Blockchain and Cryptoasset pre-event, in conjunction with the Barron's Top Independent Advisor Summit. The event offered Continuing Education Credits to those in attendance.
Nearly 80% of the financial advisors attending the event said they know little to nothing about blockchain and cryptoassets, and 97 percent said they do not recommend cryptoassets to clients.
"The lack of knowledge by so many of the nation's leading financial advisors demonstrates the urgency of teaching advisors about this important emerging asset class," said Edelman, who has been named three times by Barron's as the nation's #1 Independent Financial Advisor. He noted that 80 percent of the advisors surveyed said clients are asking them about cryptoassets and added, "Advisors who can't answer their clients' questions about bitcoin will lose credibility with their clients, and they may end up losing the clients."
Edelman gathered experts from many of the leading firms in the field. Kingdom Trust was the premiere sponsor. Additional sponsors included Bitwise Investments, Blockforce Capital, Fidelity Digital Assets, Grayscale Investments, Orion Advisor Services, Pantera Capital, State Street Global Advisors and Van Eck.
ABCC is developing additional conferences. To learn more, go to www.advisorbcc.com.
SOURCE Advisor Blockchain and Cryptoasset Council
CoinAll Launches a New-User Campaign to Expand Community
Reading Time:
2
minutes
CoinAll has today announced the launch of a new user campaign which will last a month and features a 10,000 USDT bonus pool. Users who complete the two-task mission will have a chance to share in the bonus. The campaign comprises two tasks. In task one, new users have to register on CoinAll and pass KYC1 verification. In the second task, new users need to deposit CoinAll-listed cryptocurrencies into their accounts. Upon completion of the two tasks, they will get the bonus. The campaign is open to all digital asset traders from around the world.
"Community is the foundation of CoinAll. We hope to make it larger and stronger. Together with our users, we endeavor to make the industry better in the near future," said Katherine Deng, General Manager of CoinAll.
CoinAll is a community-driven exchange, which means the users of the CoinAll community have the power to influence the development of the exchange. CoinAll also launches various promotions for the community as well.
For example, the blockchain quiz show "Who Wants to Be a COINALL-inaire" hosted in March, featured the industry's first "decentralized question bank" and attracted hundreds of thousands of participants. By answering 10 questions correctly, users could take home hundreds of USDT in prizes. While enjoying the fun and bonuses, users also broadenedtheir knowledge about blockchain technology.
By offering a variety of campaigns, CoinAll has rapidly established a community of tens of thousands of members.
Besides community development, CoinAll also spares no effort in offering high-quality blockchain projects to traders. For example, COSM, which will be supported by Samsung's latest flagship smartphone and is the first dApp partner of Samsung, was one of the very first offerings by the exchange. CoinAll has also listed other well-received projects such as BTT, ZIL, ONT, and Grin.
As an fast-emerging exchange, CoinAll was recognized as the first strategic partner of OKEx, the top-class exchange in the world. CoinAll is showing great ambition, pledging to become top-20 exchange in the world within 1 year with the help of OKEx.
"We feel grateful to our users," said Katherine Deng. "And we want to give back to our community and make it larger and stronger. This time, our new campaign also reflects our great determination that CoinAll will continuously offer projects of high quality and good trading experience to global users."
SOURCE CoinAll
Maxonrow Invites Developers to Build their Own Wallet
Reading Time:
2
minutes
Maxonrow is inviting the global developer community to participate in its Maxonrow Community Wallet Contest. Through the contest, participants will get a unique chance to become a part of the Maxonrow Developer Community and have their work featured in their upcoming official wallet release.
Up To 5,000 USDT Reward for Developers
Signing up to the contest is now available through the contest page and submissions will be accepted starting April 24th. Consequently, the winners will be announced on May 15th. The first place winner will receive 5,000 USDT, the second place winner 4,000 USDT and the third place winner will receive 3,000 USDT. There are also two spots for fourth place which will receive 2,000 USDT each and ten consolation prices at 500 USDT each. The contest submission date is subject to change depending on the number of applications submitted.
The Maxonrow Community Wallet Must Be Developed using the Maxonrow Beta SDK V1.0
Maxonrow is asking participants to build a wallet that can run on both iOS and Android, preferably developed using an UI Framework and have excellent user experience navigation.
The wallet must be built using the Maxonrow Beta SDK V1.0 available for download on the contest landing page. In addition, the Wallet App needs to have at least the following functions and features: Wallet Creation (protected by PIN/Password/Fingerprint), basic KYC, get free Token (Faucet), Wallet Account Summary, ability to send and receive tokens, a transaction history, and user profile. Any additional wallet features will be a bonus point.
Maxonrow is Looking for Developers to Stand a Chance to Become a Part of Their Team
"We would like to invite talented and passionate developers with creativity to join our Wallet contest, and stand a chance to be part of our excellent team," said Carlo Chung, Maxonrow's Technical Director. He added "participants need to add a source code submission via public GitHub repository link with readme.md (Build, Installation, Run), all libraries used must follow Open Source License (GNU, MIT, etc.) and if you want bonus points, provide us both APK download link and test flight link (or either one)."
SOURCE Maxonrow