CREDI Indicates Tightened Access to Debt for Property Companies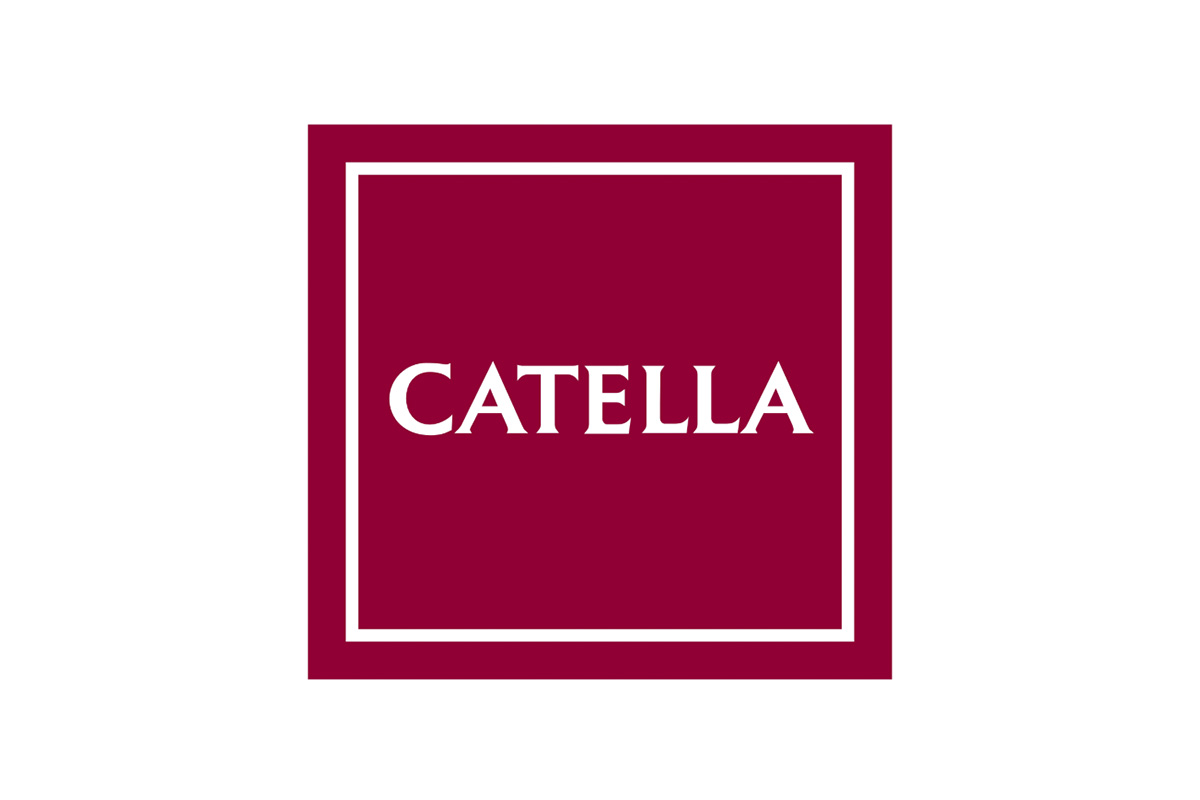 Reading Time:
2
minutes
In the December issue of the Catella Real Estate Debt Indicator (CREDI), the Main index falls slightly from 49.6 to 48.6, as credit availability has worsened noticeably over the past two quarters. Property companies did experience slightly improved credit terms as interest rates fall to a record low, but uncertainty looms as credit margins appear to rise in the future.
"This year's fourth CREDI survey appear to confirm a shift in the credit market, where access to credit has continued to gradually worsen. Debt is still attractively priced when it is available, but the access to debt is tightening. Furthermore, we have observed a trend since September last year where surveyed banks and property companies have held a fairly positive view of the current credit climate, but their view of the future development has been more pessimistic. However, this anticipated negative development has yet to materialise. In fact, the average interest rate of listed property companies has continued to fall to a record low 2 per cent," says Martin Malhotra, Project Manager at Catella.
"We will see the effects of the central banks reducing their stimulus programs and tightening up liquidity, which will also affect the Swedish bond market. In particular, the market will demand higher returns for risk, which will make debt financing more expensive for small actors that are perceived to have higher risk. Large actors with low-risk business models, on the other hand, will still be able to find attractively priced debt," says Arvid Lindqvist, Head of Research at Catella.
"While it has been a good year for property companies on the stock market, the average dividend for property-related preference shares increased by 50 bps on the back of investors' fear of a steeper yield curve. At the same time, the recently introduced class D common share is increasingly being viewed as a replacement for the preference share," Martin Malhotra concludes.
The twenty-fifth edition of the Catella Real Estate Debt Indicator (CREDI) is attached and can also be downloaded from catella.com/en/news-and-pressreleases/research. CREDI consists of two parts: one is an index based on a survey of listed property companies and active banks, and the other a set of indices and analyses based on publicly available data.
Catella is a leading specialist in property investments, fund management and banking, with operations in 14 countries. The group has assets under management of approximately SEK 180 billion. Catella is listed Nasdaq Stockholm in the Mid Cap segment. Read more online at catella.com.
Leonovus Raises $2.2 Million CAD Through Successful Warrant Exercise
Reading Time:
2
minutes
Leonovus Inc., ("Leonovus or the Company") (TSXV: LTV) (OTC: LVNSF) today announces since September 30, 2018 it has received gross proceeds of $2,201,550 CAD from the exercise of warrants prior to their expirations on March 10 and March 20, 2019. All warrants issued by the company that matured on March 10 or March 20, 2019 have now been exercised or expired.
"Leonovus is privileged to have strong support from our investor community as demonstrated by the successful warrant exercise with over 92% of the warrants being exercised," said Michael Gaffney, CEO of Leonovus. "This additional capital will help our efforts to grow revenues and become a major provider of software solutions for the distributed storage market."
The March 2019 warrants, that were exercised or expired, eliminated the overhang on the Company's capital structure, positioning the structure for clean appreciation as revenues increase. There remain 13,750,000 warrants that expire on December 8, 2019 at an exercise price of $0.65 CAD.
This press release may contain forward-looking statements and information, which may involve risks and uncertainties.  The results or events predicted in these statements may differ materially from actual results or events. Factors that might cause a difference include, but are not limited to, competitive developments, risks associated with Leonovus' growth, the state of the financial markets, regulatory risks and other factors. There can be no assurance or guarantees that any statements of forward-looking information contained in this release will prove to be accurate. Actual results and future events could differ materially from those anticipated in such statements.  These and all subsequent written and oral statements containing forward-looking information are based on the estimates and opinions of management on the dates they are made and expressly qualified in their entirety by this notice. Unless otherwise required by applicable securities laws, Leonovus disclaims any intention or obligation to update or revise any forward-looking statements, whether as a result of new information, future events or otherwise.  Readers should not place undue reliance on any statements of forward-looking information that speak only as of the date of this release.  Further information on Leonovus' public filings, including its most recent audited consolidated financial statements, are available at www.sedar.com.
Neither TSX Venture Exchange nor its Regulation Services Provider (as that term is defined in policies of the TSX Venture Exchange) accepts responsibility for the adequacy or accuracy of this release.
SOURCE Leonovus Inc.
Scania: 2.9 Billion Kilometres Worth of Data Every Month
Reading Time:
2
minutes
The number of connected trucks is growing steadily, translating into significant impact on vehicle uptime as more customers opt for maintenance contacts and time-saving services that leverage connectivity.
Although the service was only launched two years ago Scania had by the end of 2018 signed more than 70,000 Flexible Maintenance contracts, a 68-percent increase from 2017. The service is giving customers up to a whole day extra operation each year, boosting their profitability and the service they provide to their customers.
"This is one of several signs that connectivity is transforming heavy transport. From the customer's point of view, the results of Scania's embrace of connectivity back in 2011 are becoming more and more beneficial by the year. Better uptime and smarter planning means improved bottom line – and – more sustainable transport," says Karin Rådström, Executive Vice President and Head of Sales and Marketing at Scania.
By the end of 2018, there were more than 360,000 connected Scania trucks and buses on the road. About 90 percent of the rolling fleet in Europe is connected. Other parts of the world are following.
The total rolling fleet of Scania vehicles drives a whopping 2.9 billion kilometres every month. In 2011, the corresponding figure was just 62 million kilometres. It's the wealth of data provided by vehicles' on-board connected devices that allows Scania to provide tailored services such as Scania Maintenance with Flexible Plans, vehicle servicing that is based on real-time operational data and actual vehicle usage.
Here, the operational data of each truck is monitored when deciding on maintenance needs. Thus, for example oil and filter changes can be made at the best possible time, which cuts the amount of time in the workshop, improving customer economy and making part changes as sustainable as possible.
"Connectivity is invaluable in research and development. The volume of operational data from on-road Scania vehicles is doubled every 20 months. Engineers benefit from all this information when designing new features or improving existing functions. They can then delve into all previous data to determine, for example, component wear and durability as the starting point for an optimal design, " says Claes Erixon, Executive Vice President and Head of Research and Development at Scania.
And real-time data from connected vehicles is also broadening the range of services that Scania can offer to its customers. Connectivity is the basis for Scania Fleet Management, with its insights into driving styles, productivity and economy, which can improve vehicle performance and enhance safety. This is vital for operating economy, road safety, and environmental impact, and allows Scania to also provide driver training and personal coaching, as well as on-board driver-focused systems.
SOURCE Scania
Scania Year-end Report January-December 2018
Reading Time:
2
minutes
Summary of the full year 2018
Operating income amounted to 

SEK 13,832 m

. (12,434)
Net sales increased by 11 percent to 

SEK 137,126 m

. (123,366)
Cash flow amounted to 

SEK 3,665 m

. (5,696) in Vehicles and Services
As from the 2018 financial year, the presentation of the income statement has been adjusted to align with Volkswagen Group's (including comparative periods)
Comments by Henrik Henriksson, President and CEO:
"2018 was a year of continued growth and of records in many areas, while we carried out the biggest industrial transition in the company's history. Deliveries of trucks, buses and coaches, as well as engines reached all-time high levels, and so did service volume. Scania's net sales amounted to SEK 137.1 billion, an increase of 11 percent compared to the previous year. Earnings rose to SEK 13,832 m., which gave an operating margin of 10.1 percent. Higher vehicle and service volume contributed positively and so did currency effects while higher production costs for running double product ranges and disruptions in the supply chain impacted earnings negatively. With the changeover of production in Latin Americaduring the first quarter of 2019, we will have completed the global transition to Scania's new truck generation. This final stage of the changeover will lead to some limitations in the flexibility and capacity of our global production system. There is still a higher than normal cost situation in general for products and production related to the new truck generation. Measures to normalise cost levels have been introduced.
With continued high capacity utilisation of our customers' installed truck fleets and Scania's continually improving service offering, which is built on data from more than 360,000 connected vehicles, our service business is continuing to grow. Service revenue increased by 12 percent in 2018 to a record high SEK 26.6 billion. Financial Services reported operating income at the all-time high level of SEK 1,440 million.
Order bookings for trucks fell by 12 percent in 2018 compared to the high level during the year-earlier period. Demand in Europe remains at a good level, with a high level of customer activity. In Latin America, Brazil's recovery is progressing. In Asia, order bookings fell in 2018 compared to last year, due to Middle East. Demand in Eurasia remains strong, even though order bookings decreased somewhat in Russia towards year-end. Buses and coaches is also negatively affected by a lower order intake in Middle East but overall order bookings is in line with last year. In the Engines business area, demand is strong in all segments. In 2018 order bookings were positively affected by a pre-buy effect in Europe."
SOURCE Scania