Speedcast Extends Relationship with Global Energy Supermajor in Brazil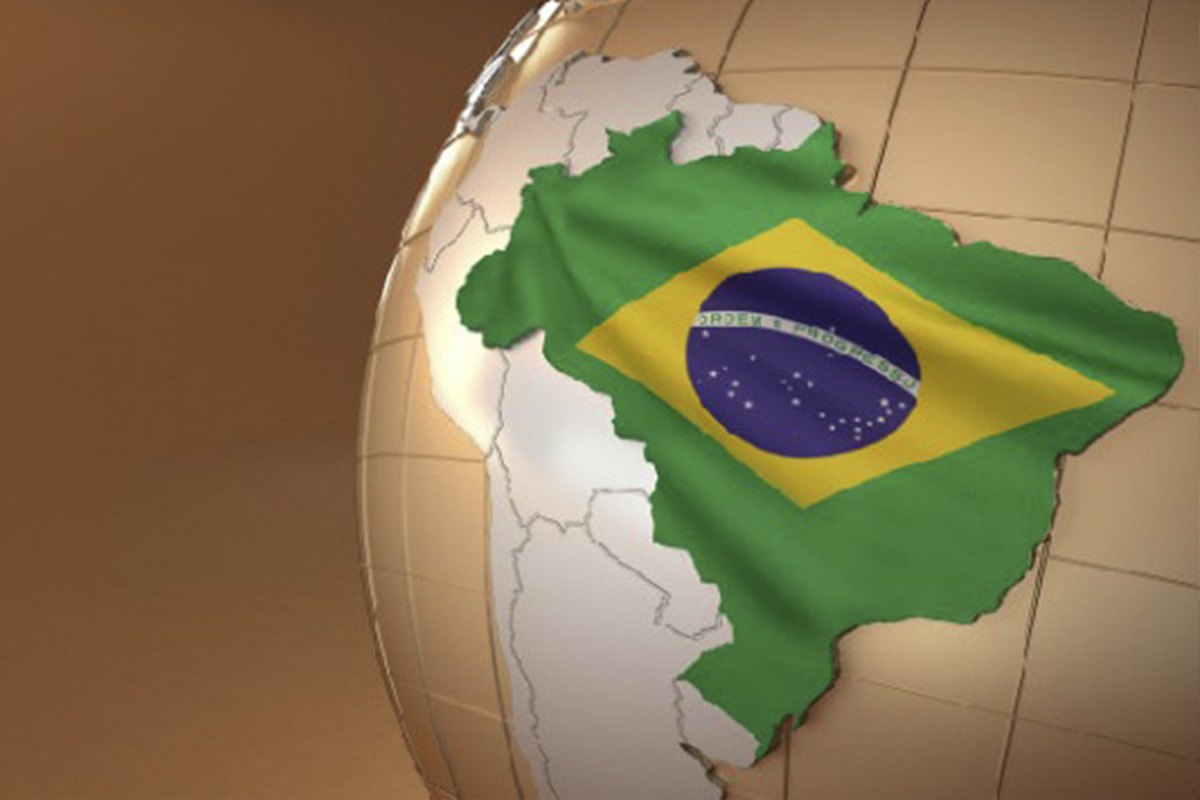 Reading Time:
2
minutes
Speedcast International Limited (ASX: SDA), the world's most trusted provider of remote communication and IT solutions, announced today that its Brazilian entity SC Caprock has extended its relationship with one of its leading global Energy customers, with a new multi-year contract extension to provide high-throughput satellite communications onboard an FPSO offshore near Rio de Janeiro.
Speedcast serves this customer on a global scale, and the two companies have been partners in Brazilonboard this FPSO for over 5 years. The contract extension increases the throughput onboard and provides the option for new enhanced equipment installation as needed for maximized network efficiency.
"This customer is one of our most valued customers around the world and we are proud to extend our relationship with this leading operator in Brazil," said Andre Gustavo Sant Anna, SC Caprock's Brazil Country Manager. "This FPSO and deepwater field will be a significant project in Brazil for years to come as investment in the region continues to grow. We look forward to working closely with this customer to implement the enhanced service to meet their immediate needs, while continuously improving connectivity infrastructure to deliver the best communication solution possible."
"Speedcast is the service provider best equipped to meet the expected recovery and growth in Brazil, along with meeting the changing technology demands our customers expect. These long-term and strategic customer relationships allow us to provide enhanced services and new technologies to meet their growing demands, including IT outsourcing, IoT, video surveillance/streaming and related analytics technology. They will become the standard for our customers as digitalization gains momentum," said Keith Johnson, COO and EVP of Energy for Speedcast.
SC Caprock, the Brazilian entity of Speedcast International, has been operating in the region for over 15 years and is a leading provider of communications and IT solutions both onshore and offshore for customers in Energy, Maritime, Mining and Enterprise markets. For more information about our capabilities in Brazil, please contact marketing.
Sterlite Tech now Home to India's 1st Zero Waste to Landfill Optical Fibre Cable Plant
Reading Time:
1
minute
Sterlite Tech (BSE: 532374) (NSE: STRTECH), a global data network solution company, has won Intertek's (US) Zero Waste to Landfill certification for its optical fibre cable manufacturing plant in Rakholi, Silvassa (India). This world-class manufacturing facility diverts more than 99 per cent waste away from landfill, making it India's first optical fibre cable plant to receive this third-party global certification.
"We are committed to sustainable manufacturing and reducing environmental impact. Becoming India's first large-scale telecommunications equipment manufacturing facility to receive Intertek's Zero Waste to Landfill certification is a recognition of our consistent efforts in being responsible to the community and the environment," said Akanksha Sharma, Head – CSR and Sustainability, Sterlite Tech.
Elaborating on the benefits of the programme, Akanksha said, "While mitigating the toughest challenges of our time – climate change and deteriorating ecosystem to human health risks – our Zero Waste to Landfill initiative reiterates the trust that our customers and partners have on us in India and world-wide. Our recycle and reuse initiatives have also helped us to improve our manufacturing efficiency, bringing significant resource savings."
Earlier, Sterlite Tech's glass and optical fibre manufacturing plant at Aurangabad and its Specialty Cable manufacturing plant at Dadra, India were granted Near Zero Waste to Landfill Intertek certifications for diverting more than 95 per cent waste away from landfill.
With eight manufacturing facilities across India, Italy, China and Brazil, Sterlite Tech is continuously taking conscious steps to validate its waste management practices for globally recognised and standardised norms, while identifying opportunities for further improvements.
Given the Company's commitment to sustainability and as a signatory to UN Global Compact, Apex India Foundation, supported by the Ministry of Environment and Forest, Government of India also recently honoured Sterlite Tech with Gold Category Occupational Health and Safety Excellence Award.
SOURCE Sterlite Technologies Limited
Now Gathering Voiceware, Neospeech, VoiceText and rSpeak Under a Unified Umbrella Brand, ReadSpeaker Consolidates Its Position as a Leading Text to Speech Player
Reading Time:
1
minute
Following the acquisition and incorporation of ReadSpeaker by HOYA in July 2017, and reflecting its commitment and belief in the growing voice technology industry, HOYA has gathered all of its voice technology companies under the ReadSpeaker brand. ReadSpeaker now encompasses the existing companies and brands of ReadSpeaker, rSpeak, Voiceware, VoiceText, and NeoSpeech. By grouping these leading voice technology providers together, HOYA's ReadSpeaker has the technology, the experience, and the teams to offer a complete voice solution with the best, high-quality voices for its customers, no matter their needs.
This unique combination of technologies allows the ReadSpeaker development teams to share decades of experience and create world-class text to speech (TTS) voices based on the latest Deep Neural Network (DNN) and Artificial Intelligence (AI) technology.
Now ReadSpeaker offers an even wider variety of voice solutions, high-quality languages, and support.
Proud of the excellent quality of its voices and solutions, as well as its team of voice specialists, ReadSpeaker is 'Pioneering Voice Technology'.
SOURCE ReadSpeaker
U.S. News Unveils Speakers for Workforce of Tomorrow Conference
Reading Time:
2
minutes
Ambassador of Switzerland to the U. S. Martin Dahinden, CEO and Co-Founder of Opportunity@Work Byron G. Auguste and President of Worcester Polytechnic Institute Laurie Leshin to share insights on the future of work
U.S. News & World Report, publisher of Best Colleges, Best Jobs and Best States, will host the eighth annual U.S. News STEM Solutions Workforce of Tomorrow forum on May 22, 2019, at the National Press Club in Washington, D.C.
Leaders from government, education, industry, nonprofits and more will come together to share ideas and best practices for developing a modern workforce with the skills needed for a shifting jobs landscape. This year's one-day summit will examine the future of work, the impact of automation and artificial intelligence, diversity in the workplace, education innovation, lifelong learning and reskilling, and more.
Confirmed speakers include:
Byron G. Auguste, Chief Executive Officer and Co-Founder, Opportunity@Work
Christine Bastian, Senior Vice President, Engineering Human Resources, Cisco Systems
Earl Buford, Chief Executive Officer, Partner4Work
Oren Cass, Senior Fellow, Manhattan Institute; author of "The Once and Future Worker: A Vision for the Renewal of Work in America"
Martin Dahinden, Ambassador of Switzerland to the United States
Rosanna Durruthy, Head of Global Diversity, Inclusion and Belonging, LinkedIn
Molly Elgin-Cossart, Director, Rework America Task Force, Markle Foundation
Lorraine Hariton, President and Chief Executive Officer, Catalyst
Gregory H. Johnson, National Innovation and Strategy Advisor, Boy Scouts of America
Laurie Leshin, President, Worcester Polytechnic Institute
Michael P. Morris, Chief Executive Officer, Topcoder; Global Head of Crowdsourcing, Wipro
Michelle Murphy, Vice President, Diversity & Inclusion and Global Talent Acquisition, Ingersoll Rand
Eloy Ortiz Oakley, Chancellor, California Community Colleges
Julia Pollak, Labor Economist, ZipRecruiter
Barbara R. Snyder, President, Case Western Reserve University
"As we enter a new industrial revolution, it's crucial that workers possess the proper skills to utilize developing technologies like artificial intelligence," said Brian Kelly, Editor and Chief Content Officer of U.S. News & World Report. "The Workforce of Tomorrow forum brings together the leading voices in STEM education and workforce development to explore the evolving labor needs of today's – and tomorrow's – employers."
To register or learn more about the conference, please visit:
http://USNewsSTEMsolutions.com
SOURCE U.S.: News & World Report