The "Wow" Factor: Social Entrepreneur Organization Celebrates A Very Successful 2018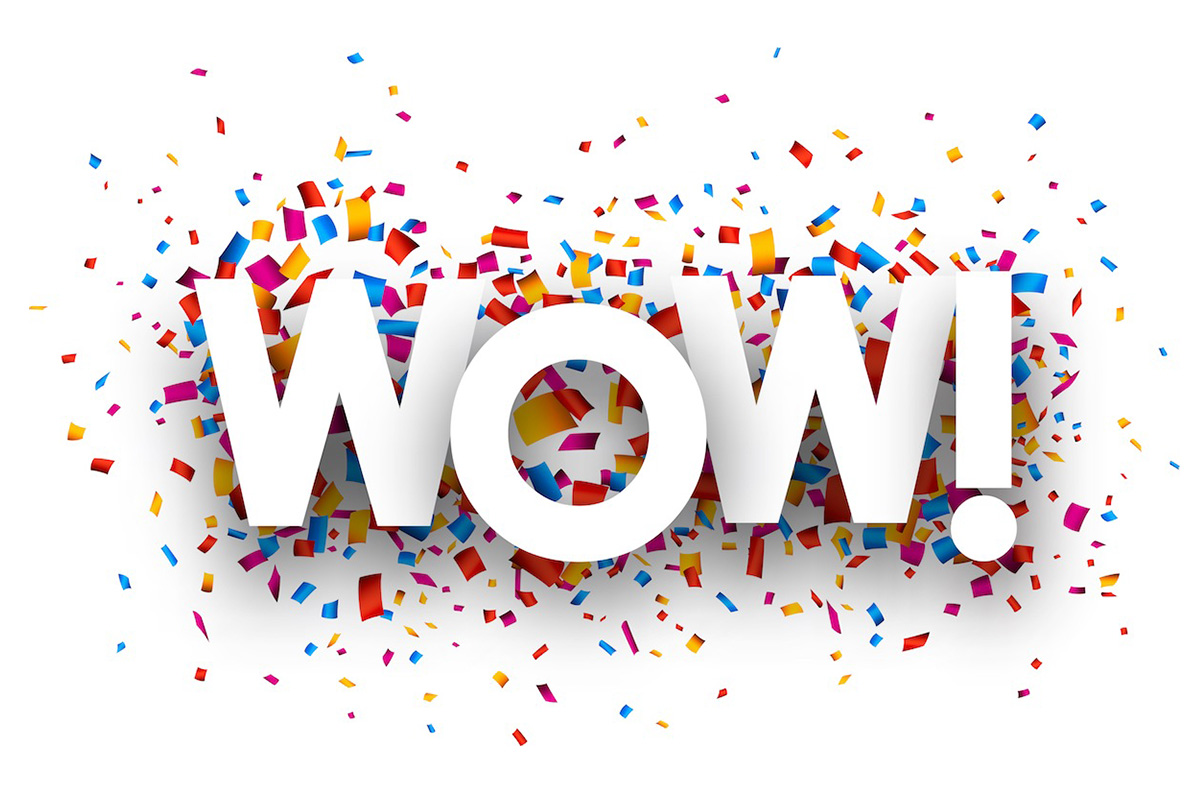 Reading Time:
4
minutes
GCSEN, The Global Center for Social Entrepreneurship Network (GCSEN Foundation) celebrated a successful 2018, accomplishing several important milestones. These include having its courses and Boot Camps spread to four college campuses; developing and implementing new blended learning on-line courses for students and adult learners; and developing an innovative Boot Camp experience for faculty and staff of colleges and agencies.
GCSEN is dedicated to spreading the vision of Social Entrepreneurship to students and adult learners across the world. The credo is to "Make Meaning, Make Money, and Move the World to a Better Place" via Social Entrepreneurship education.
Beginning in 2015 with a five student Social Entrepreneur pilot course at Marist College, (Poughkeepsie NY), GCSEN has since had over 140 students and adults enroll in courses at SUNY New Paltz, Vassar College (Poughkeepsie NY), and St. Peter's University (Jersey City) and attend Boot Camps at Wheaton College, MA. An additional 240 college students from over 70 colleges attended Social Entrepreneurship lectures delivered by GCSEN Founder and President Mike Caslin, at The Fund for American Studies (TFAS) and International Association of Jesuit Business Schools (IAJBS) events.
In 2018, GCSEN rolled out its Social Venture Internship (SVI) blended learning on-line courses with live coaching, to students at Vassar College. SVI introduces students to personal development and Social Entrepreneur theories, skills and practical information, leading them to "intern" on their own sustainable Social Venture, addressing a local or global social problem. GCSEN also created the Social Venture Apprenticeship (SVA) Program for adult learners and special populations such as U.S. Veterans, the disabled, and other groupings that have unique concerns and skill sets.
In the Fall 2018 semester, GCSEN's Mike Caslin taught the first Social Entrepreneurship class at St. Peters University Business School, with GCSEN sponsoring the first Social Impact Awards, at its campus-wide "Shark Tank" pitch competition for students designing and implementing the best pitch decks for proposed Social Venture enterprises. An SVI Scholarship was awarded to student Jah'Fear Toler for his "Big Eats" emerging lifestyle company.
At SUNY New Paltz, Adjunct Lecturer Tony DiMarco's Social Entrepreneur course required students to design pitch decks for new Social Ventures, which included selling healthy, packaged meals for inner city students; developing a home composting/recycling trash unit; creating a ride-sharing program for college campuses; and building a modular furniture solution for classroom reconfiguration. Mr. DiMarco is GCSEN's Managing Director of Global Learning Platforms. The SUNY New Paltz School of Business awarded the winning 1st place pitch deck team, Coact Furniture, with a $3000 prize. The 2ndplace team, Campus Cruz, was awarded $1500. GCSEN awarded the Delight Bite team with its GCSEN Global Pitch Showcase Award.
Kristin Backhaus, Dean of the SUNY New Paltz Business School said, "The students that are interested in social entrepreneurism are really the ones that are more outside the box thinkers." Winner Mike Brennan's Coact Furniture, pitched a furniture prototype that can serve multiple seating functions, depending on the particular classroom activity. "It was an amazing experience," said Brennan, "I've thought about starting my own business for a long time, and to get in this class and learn what we have in such a short amount of time has been great." Brennan plans to put his winnings back into the company and already has interest from outside sources.
With increasing demand in 2018 for Social Entrepreneurship courses delivered on GCSEN's dynamic platforms, the organization developed its Social Venture Research Institute (SVRI) for certification of educators and administrators at schools and colleges, and the training of staff who work with special needs populations and agencies. SVRI brings together faculty, administrators and staff with GCSEN academics and business practitioners seeking to create greater peace and prosperity via Social Entrepreneurship education. SVRI accelerates its participants' abilities to educate students or clients "to go from concept to start-up to scale". SVRI will debut at Wheaton College, January 16-19, 2019. To apply see www.gcsen.com/svri. SVRI is also the research and publication arm of GCSEN data and whitepapers.
GCSEN President Mike Caslin said, "We're meeting a need at learning institutions that are crying out for practical education which results in students becoming more self-sufficient and contributing to society. Our guided-internship curricula deliver a 'Wow' factor to enrollees, who find themselves empowered to design and intern in their own new Social Venture. Colleges that have Social Entrepreneurship programs understand that they can better attract and retain students. We've shown them that today's students want to 'make meaning, make money, and move the world to a better place'."
About Mike "Professor Caz" Caslin: Lecturer of Social Entrepreneurship at SUNY New Paltz Business School (NY), and St. Peter's University (Jersey City, NJ), he has spent the last three decades studying, lecturing and facilitating efforts to promote social entrepreneurship on a global scale. GCSEN's leadership and influence in the field of Social Entrepreneurship in Higher Education continues to build, as seen in its support of Wheaton College's successful effort last year to create enhanced social entrepreneur programming, facilitated by a grant of $10M from the visionary Diana Davis Spencer Foundation of Bethesda, MD.
In 2018, GCSEN was featured in the financial Trends Journal magazine article entitled "Want to Change the World? There May be Money In It," and in a New England Journal of Higher Education article on Social Entrepreneurship which said, "GSCEN's research has conclusively shown that SE education results in significant content knowledge gains retained by students; shows significant gains in self-confidence; is ranked highly as "life-changing" by students; and is highly recommended by students to their peers. Additionally, SE gained a business formulation rate near 50% by students participating in GSCEN programs, far above the typical campus average."
Caslin is a graduate of Babson College's prestigious Fast-Track MBA Program at the Olin Graduate School, considered one of the top-ten in the world. The Founder and President of GCSEN Foundation, he was co-founder and CEO of NFTE (Network for Teaching Entrepreneurship) from 1988-2008. He is a past faculty member of Babson College, CUNY-Baruch, Marist College School of Business and Manhattanville College. Caslin has been a featured lecturer at the Harvard Business School, Stanford Graduate School of Business, Dartmouth Tuck School of Business, Columbia Univ. Business School Eugene Lang Center for Entrepreneurship, the International Association of Jesuit Business Schools Conferences, and The Fund for American Studies events, where he inspires college students annually from over seventy different campuses. Mike Caslin has also been a Subject Matter Expert Witness for the United Nations, the U.S. Congress and The White House. The GCSEN Foundation is an IRS-approved 501(c-3) not-for-profit organization, accelerating social entrepreneurship around the world.
New! Salad Bars in Schools!
Reading Time:
3
minutes
Investment Announced at Patriot Elementary as part of a Salad Bar Donation Ceremony and Carrot Variety Taste Test
Bayer is donating salad bars to four schools in the Rosedale Union School District of Bakersfield, California as a strategy to increase children's access and consumption of fresh fruits and vegetables.
The announcement was made during an assembly at Patriot Elementary School, which received a salad bar last year and has experienced success with students selecting fresh produce from the salad bar during their breakfast and lunch service.
The four schools in the Rosedale Union School District receiving new salad bars include:
Almondale Elementary School
American Elementary School
Independence Elementary School
Rosedale North Elementary School
"After implementing a salad bar at one of our schools, and seeing how well the students responded, we look forward to this opportunity to bring salad bars to additional schools in our district," said Dr. John Mendiburu, Superintendent, Rosedale Union School District. "Our students enjoy being able to self-select fruits and vegetables from the salad bar. Anything that encourages our students to make healthy choices is a plus.  And since we're located in a community surrounded by agriculture, it was nice to connect with our local businesses and discuss ways to incorporate locally grown produce on our menu."
As part of the announcement, Bayer arranged a local grower from Grimmway Farms to speak to the audience of more than 50 fourth- and fifth-grade students about how and where carrots are grown, as well as coordinated a carrot variety taste test in which students were able to try several varieties of Grimmway carrots and vote on their favorite.
"Bayer is committed to supporting initiatives that provide children with access to fresh fruits and vegetables, and with kids eating a majority of their daily calories at school, the salad bar makes it easy for them to choose something that's healthy and fresh," said Jennifer Maloney, food chain and sustainability manager, Bayer. "This partnership is also meaningful because with today's salad bar announcement, we're able to collaborate with one of our grower partners and support healthier choices for children in one of our nation's most prolific agricultural communities."
To coordinate the salad bar contributions, Bayer worked with the United Fresh Start Foundation, a nonprofit organization affiliated with the United Fresh Produce Association. As part of the foundation's partnership in the national Salad Bars to Schools initiative, they are working with the produce industry, non-profits and allied businesses to support salad bars to schools across the United States. To-date, Salad Bars to Schools has helped facilitate the donation of salad bars to more than 5,500 schools, benefitting 3 million children in all 50 states. The Bayer salad bar investment supports the national initiative.
The first salad bar donated to the Rosedale Union School District was made possible by the Kern County Chapter of California Women for Agriculture, also in partnership with United Fresh Start Foundation.
Current research indicates that the use of salad bars in schools promotes healthy food choices in school-aged children. With access to a salad bar, students are encouraged to try new items and are empowered to make their own healthy choices now, and in the future. The Salad Bars to Schools initiative aims to help school districts meet USDA school lunch nutrition standards, which require offering students a wide variety of colorful vegetable choices each week, and which promote a healthier lifestyle for students nationwide.
The Bayer commitment to sustainability and agricultural education begins with the people it serves every day. This commitment extends to fighting food insecurity and encouraging healthier food choices for a happier and well-educated community. For additional information and background on Bayer and its other programs, please visit www.bayercropscience.us/our-commitment/bayer-initiatives.
Bayer is committed to bringing new technology and solutions for agriculture and non-agricultural uses. For questions concerning the availability and use of products, contact a local Bayer representative, or visit Crop Science, a division of Bayer, online at www.cropscience.bayer.us.
Visit the Bayer Connect – Social Hub for social media, recent news, blog posts, videos and more from Crop Science, a division of Bayer.
Forward-Looking Statements 
This release may contain forward-looking statements based on current assumptions and forecasts made by Bayer management. Various known and unknown risks, uncertainties and other factors could lead to material differences between the actual future results, financial situation, development or performance of the company and the estimates given here. These factors include those discussed in Bayer's public reports which are available on the Bayer website at www.bayer.com. The company assumes no liability whatsoever to update these forward-looking statements or to conform them to future events or developments.
© 2019 Bayer CropScience LP, 800 North Lindbergh Blvd, 

St. Louis, MO

63167. Always read and follow label instructions. Bayer and the Bayer Cross are registered trademarks of Bayer. Not all products are registered in all states. For additional product information please call toll-free 1-866-99-BAYER (1-866-992-2937) or visit the website at www.CropScience.Bayer.us.
SOURCE: Bayer
Two-Thirds of Digital Experts Would Move Abroad for Work, a Global Study Reveals
Reading Time:
3
minutes
Digital experts are not only among the most in-demand talent in the world, they are some of the most willing to relocate, with two-thirds open to moving to a different country to advance their careers, according to a new study by Boston Consulting Group (BCG) and The Network. The US is the top country destination for digital experts worldwide, and London is their preferred city for a work-abroad assignment, according to the study.
A report based on the study, Decoding Digital Talent, is being released today as part of the ongoing Decoding Global Talent series from BCG (one of the world's leading management consultancies) and The Network (a global alliance of more than 50 leading recruitment websites). As part of the study, BCG and The Network polled 27,000 people in 180 countries with expert-level knowledge in such skills as programming and web development, mobile application development, artificial intelligence, and robotics and engineering.
Digital experts have several things in common. Eighty percent have a college degree, and 68% are men. Contrary to popular wisdom, their top preference is working for a large company, not a startup. Just 9% are in upper management, and 41% work in positions with no management responsibilities.
Subgroups of digital experts have skills in areas where demand is growing significantly and urgently, specifically in agile ways of working (18%) and AI (14%).
On average, 67% of digital experts would relocate for a better career opportunity, but interest varies greatly by country. More than three-quarters of residents in places including India and Brazil would relocate for work, while in countries such as China fewer than one in four would consider such a move. By contrast, only 55% of nonexperts would relocate for work.
Willingness to move is highest for digital experts in developing economies, who would relocate to gain access to better opportunities to advance their careers. "When we dug deeper into the data, we also saw that in many parts of the world people with expert digital skills are most interested in moving to a nearby country or to a place where they share the language or culture," said Rainer Strack, a BCG senior partner and coauthor of the report.
The US and Germany Are Popular Countries for Working Abroad
In addition to the US, other top destinations for digital experts include Germany, Canada, Australia, and the UK. The same five countries are also the most popular destinations worldwide for anyone interested in relocating for work, as determined in the 2018 Decoding Global Talent study.
London, the top city globally for anyone willing to relocate, is also the top work destination for digital experts, whose next choices are New York, Berlin, Amsterdam, and Barcelona. The study's findings make it clear that the appeal of some top-ranked cities exceeds their countries' attractiveness among digital experts.
Digital experts appreciate having an equitable work-life balance and opportunities for learning and training over any other aspects of work, according to the study. Digital experts also put a high value on opportunities for career development, and good relationships with colleagues and managers.
Employers and Countries Must Act to Attract and Retain Digital Experts
Digital experts who can code software or run advanced AI data analytics are a valuable asset. Companies that need digital experts to run or expand a business face stiff competition for talent with those skills. In addition to recruiting, companies can meet their need for digital experts by offering upskilling or reskilling programs to teach current employees needed skills, aligning what they offer with the organization's broader strategies.
Likewise, cities and countries must compete with other areas to recruit or retain the digital experts who could be crucial to their economic development. Undertaking a country- or area-wide strategic workforce plan to map out digital expert supply and demand is the first step toward that effort. Governments should also launch education programs and create a city or national "brand."
"How companies, countries, and individuals will adapt their strategies to the scarcity of digital skills will be crucial for the years to come," said Pierre Antebi, managing director of The Network and a coauthor of the report. "Recruiters are already on the frontline of this battle. Their everyday duty is finding, attracting, and retaining digital experts in their own countries and, more and more, internationally. They need to be more inventive than ever and need data to make the relevant choices. This study and the data in it are particularly dedicated to them."
SOURCE Boston Consulting Group (BCG)
Phoenix Marketcity, Kurla Promises to be the Best Hangout Destination for Kids This Summer
Reading Time:
2
minutes
– A host of exclusively crafted entertainment packages and engaging activities to make summer vacation more exhilarating
It's summer time and Phoenix Marketcity, Kurla is geared up to help adults and kids beat the heat in a luxurious, adventure-filled and entertaining way. The destination mall is ready to welcome visitors with a rip-roaring summer festival – 'Summer City' that will have all the little ones googly-eyed with wonder and jumping with joy. The mall promises to thrill the young and the young-at-heart with exclusively crafted entertainment packages and month-long engaging workshops. And, of course, the retail paradise won't disappoint with over 600 brands for both kids and adults.
Increasing the fun quotient this summer, the mall introduces specially curated fun packages offering a never-ending list of entertainment – bowling, flying experience, valo climbing, arcade games, krazee whirl, sand play, ice skating, snow sledding, snowboarding, snow play and many more. Avail entertainment worth INR 999 at just INR 499/- and activities worth INR 1999 at just INR 999/-.
These packages are available on #BookMyShow (http://bit.ly/SummerCitydeals), so that kids can make the most of this summer.
The mall is hosting a gamut of workshops and events for children to engage in and enjoy this summer vacation. Children can discover the art of creating robotic, alien and scientific three-dimensional objects at an art and craft masterclass conducted by the famous sculptor Arzan Khambatta. Hone the paper art skills under the watchful eye of the 'Miniature Paper Sculptor', Rajendra Gole as he conducts the paper art workshop.
Children can attain better academic performance and control over various challenges in their life by attending a Brain Booster Programme by Master Vindya Ballal. They can explore mother nature and flex their green thumbs in the world of Bonsai art under the guidance of some of the most skilled practitioners. The class will focus on skills and techniques required for bonsai development. Last but not the least, a dance workshop – Little Feet, for kids will be conducted by Nirali Bharat Someshwar. Registration to these workshops is open to all through RSVP, on a first come, first served basis – https://forms.gle/uHN1pvfSS6gwj3dc7
Summer City Activity Calendar  
   
    ACTIVITIES  

                                     DATE     TIME
    Spiritual parenting workshop by Tamanna Chandhok 2nd may  11.30 am - 1 pm
    Art & craft masterclass with Arzan Khambatta     3rd may  11.30 am - 1 pm
    Brain booster programme by Vindya Ballal         5th may  4 pm - 7 pm
    Paper craft workshop with Rajendra Gole          7th may  11.30 am - 1 pm
    Bonsai making workshop                           9th may  11.30 am - 1 pm
    Dance workshop with Nirali's Happy Feet India    15th may 5.00 pm - 7 pm


SOURCE: Phoenix Marketcity