The "Wow" Factor: Social Entrepreneur Organization Celebrates A Very Successful 2018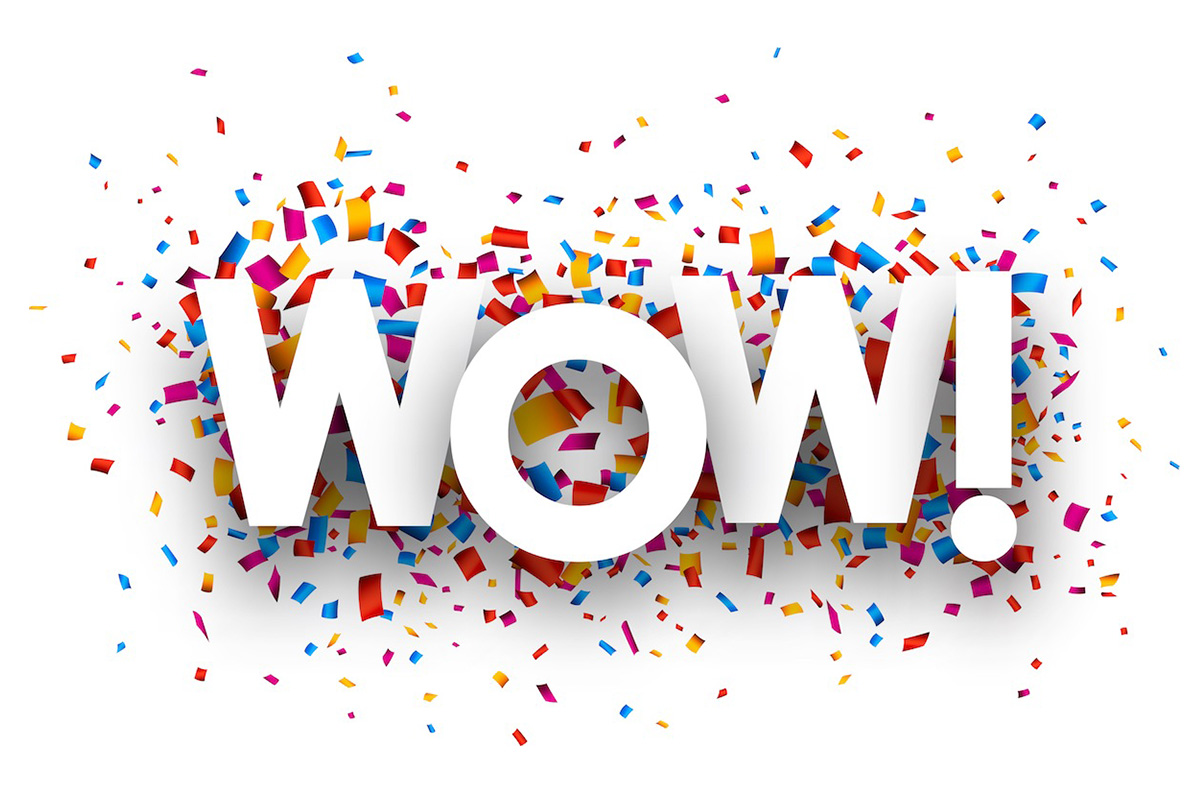 Reading Time:
4
minutes
GCSEN, The Global Center for Social Entrepreneurship Network (GCSEN Foundation) celebrated a successful 2018, accomplishing several important milestones. These include having its courses and Boot Camps spread to four college campuses; developing and implementing new blended learning on-line courses for students and adult learners; and developing an innovative Boot Camp experience for faculty and staff of colleges and agencies.
GCSEN is dedicated to spreading the vision of Social Entrepreneurship to students and adult learners across the world. The credo is to "Make Meaning, Make Money, and Move the World to a Better Place" via Social Entrepreneurship education.
Beginning in 2015 with a five student Social Entrepreneur pilot course at Marist College, (Poughkeepsie NY), GCSEN has since had over 140 students and adults enroll in courses at SUNY New Paltz, Vassar College (Poughkeepsie NY), and St. Peter's University (Jersey City) and attend Boot Camps at Wheaton College, MA. An additional 240 college students from over 70 colleges attended Social Entrepreneurship lectures delivered by GCSEN Founder and President Mike Caslin, at The Fund for American Studies (TFAS) and International Association of Jesuit Business Schools (IAJBS) events.
In 2018, GCSEN rolled out its Social Venture Internship (SVI) blended learning on-line courses with live coaching, to students at Vassar College. SVI introduces students to personal development and Social Entrepreneur theories, skills and practical information, leading them to "intern" on their own sustainable Social Venture, addressing a local or global social problem. GCSEN also created the Social Venture Apprenticeship (SVA) Program for adult learners and special populations such as U.S. Veterans, the disabled, and other groupings that have unique concerns and skill sets.
In the Fall 2018 semester, GCSEN's Mike Caslin taught the first Social Entrepreneurship class at St. Peters University Business School, with GCSEN sponsoring the first Social Impact Awards, at its campus-wide "Shark Tank" pitch competition for students designing and implementing the best pitch decks for proposed Social Venture enterprises. An SVI Scholarship was awarded to student Jah'Fear Toler for his "Big Eats" emerging lifestyle company.
At SUNY New Paltz, Adjunct Lecturer Tony DiMarco's Social Entrepreneur course required students to design pitch decks for new Social Ventures, which included selling healthy, packaged meals for inner city students; developing a home composting/recycling trash unit; creating a ride-sharing program for college campuses; and building a modular furniture solution for classroom reconfiguration. Mr. DiMarco is GCSEN's Managing Director of Global Learning Platforms. The SUNY New Paltz School of Business awarded the winning 1st place pitch deck team, Coact Furniture, with a $3000 prize. The 2ndplace team, Campus Cruz, was awarded $1500. GCSEN awarded the Delight Bite team with its GCSEN Global Pitch Showcase Award.
Kristin Backhaus, Dean of the SUNY New Paltz Business School said, "The students that are interested in social entrepreneurism are really the ones that are more outside the box thinkers." Winner Mike Brennan's Coact Furniture, pitched a furniture prototype that can serve multiple seating functions, depending on the particular classroom activity. "It was an amazing experience," said Brennan, "I've thought about starting my own business for a long time, and to get in this class and learn what we have in such a short amount of time has been great." Brennan plans to put his winnings back into the company and already has interest from outside sources.
With increasing demand in 2018 for Social Entrepreneurship courses delivered on GCSEN's dynamic platforms, the organization developed its Social Venture Research Institute (SVRI) for certification of educators and administrators at schools and colleges, and the training of staff who work with special needs populations and agencies. SVRI brings together faculty, administrators and staff with GCSEN academics and business practitioners seeking to create greater peace and prosperity via Social Entrepreneurship education. SVRI accelerates its participants' abilities to educate students or clients "to go from concept to start-up to scale". SVRI will debut at Wheaton College, January 16-19, 2019. To apply see www.gcsen.com/svri. SVRI is also the research and publication arm of GCSEN data and whitepapers.
GCSEN President Mike Caslin said, "We're meeting a need at learning institutions that are crying out for practical education which results in students becoming more self-sufficient and contributing to society. Our guided-internship curricula deliver a 'Wow' factor to enrollees, who find themselves empowered to design and intern in their own new Social Venture. Colleges that have Social Entrepreneurship programs understand that they can better attract and retain students. We've shown them that today's students want to 'make meaning, make money, and move the world to a better place'."
About Mike "Professor Caz" Caslin: Lecturer of Social Entrepreneurship at SUNY New Paltz Business School (NY), and St. Peter's University (Jersey City, NJ), he has spent the last three decades studying, lecturing and facilitating efforts to promote social entrepreneurship on a global scale. GCSEN's leadership and influence in the field of Social Entrepreneurship in Higher Education continues to build, as seen in its support of Wheaton College's successful effort last year to create enhanced social entrepreneur programming, facilitated by a grant of $10M from the visionary Diana Davis Spencer Foundation of Bethesda, MD.
In 2018, GCSEN was featured in the financial Trends Journal magazine article entitled "Want to Change the World? There May be Money In It," and in a New England Journal of Higher Education article on Social Entrepreneurship which said, "GSCEN's research has conclusively shown that SE education results in significant content knowledge gains retained by students; shows significant gains in self-confidence; is ranked highly as "life-changing" by students; and is highly recommended by students to their peers. Additionally, SE gained a business formulation rate near 50% by students participating in GSCEN programs, far above the typical campus average."
Caslin is a graduate of Babson College's prestigious Fast-Track MBA Program at the Olin Graduate School, considered one of the top-ten in the world. The Founder and President of GCSEN Foundation, he was co-founder and CEO of NFTE (Network for Teaching Entrepreneurship) from 1988-2008. He is a past faculty member of Babson College, CUNY-Baruch, Marist College School of Business and Manhattanville College. Caslin has been a featured lecturer at the Harvard Business School, Stanford Graduate School of Business, Dartmouth Tuck School of Business, Columbia Univ. Business School Eugene Lang Center for Entrepreneurship, the International Association of Jesuit Business Schools Conferences, and The Fund for American Studies events, where he inspires college students annually from over seventy different campuses. Mike Caslin has also been a Subject Matter Expert Witness for the United Nations, the U.S. Congress and The White House. The GCSEN Foundation is an IRS-approved 501(c-3) not-for-profit organization, accelerating social entrepreneurship around the world.
Knowmatix: An Online Educational Platform for the Cryptocurrency Industry
Reading Time:
2
minutes
Knowmatix is an online, in-depth educational platform providing the fundamentals and practical skills necessary to become successful in the Blockchain, Cryptocurrency industry from the comfort of your own home.
By applying our easy to understand, proven methods and applications, it is now easier than ever to successfully become a knowledgeable leader in blockchain technologies industry through our online accelerated educational program.  Our comprehensive introductory program provides a fundamental understanding of how various blockchains operate and how easy it is to strategically trade cryptocurrency in today's centralized economy.
Our founder and curriculum developer, Abdulaziz AlYaqout, is currently operating in Miami Beach, Florida.  Prior to forming Knowmatix, Mr. AlYaqout took lead as an important consultant for the business analyst team at Ryder Systems, Inc. and the University of Miami Hospital and Clinics.  He holds BS Degree and MS in Industrial Engineering, both from the University of Miami.
As lead instructor for Knowmatix, Mr. AlYaqout's first course is a blockchain and digital currency microdegree that provides you the basic tools to start and advance your professional career in the cryptocurrency.
Learn the technical analysis basics and terminology and develop buying strategies and skills to grow your personal finances. Learn how to deconstruct the blockchain technology, and the importance of Hashing.  Discover Bitcoin and understand its history and role in the cryptocurrency marketplace.
Knowmatix, seeks to create a Knowmatix Impact Program (KIP) that forms strategic alliances with reputable businesses operating in the Blockchain industry. This involves Knowmatix assigning project managers to given projects, and delegating work per project basis to qualified star students. While forming alliances with businesses, Knowmatix will align itself with schools and institutions to provide a custom backend solutions curriculum to help revamp their online courses. This effort provides colleges and institutions cost saving measures by offering its platform in a software program, which acts as an additional resource to aid students with completing their education, and securing a career through Knowmatix alliances and partners in the ever growing technology field, nationwide.
With Knowmatix' proprietary platform and blockchain-focused training services, Mr. AlYaqout ventures to be part of the governmental effort to Buy American and Hire American with special interest for advancing the careers of woman and Veteran groups nationwide to team up with Knowmatix.
For additional information and preview of our proprietary educational curriculum, please visit our website at www.knowmatix.com.
Bullet Points
What You Will Learn
Cryptocurrency terminology
Deconstructing blockchain technology
Understanding Hashing
Digital Currency and its Future
Bitcoins role and history
Currency wallets
Crypto Research tools
Buying strategies
Digital Asset Classifications
Blockchain Analysis Basics
SOURCE Knowmatix
AWS Announces Cloud Innovation Center at the University of British Columbia
Reading Time:
3
minutes
Today, Amazon Web Services, Inc. (AWS), an Amazon.com company (NASDAQ: AMZN), announced the launch of a Cloud Innovation Centre (CIC) at The University of British Columbia (UBC) in Vancouver.  Part of an ongoing relationship between AWS and UBC, the CIC will provide students, staff, and faculty access to cloud technology to advance projects, along with training on how to employ Amazon's innovation processes. The CIC is the first of its kind in Canada.
The CIC will focus on issues of health and wellbeing and is officially called the UBC Community Health and Wellbeing CIC, powered by AWS. It will support student teams tackling real-world issues and challenges, where application of novel and emerging technology or computing approaches are essential. The CIC will change the way UBC teams use cloud technology, drive innovation, and improve agility and cost. Located on the university's Vancouver campus and slated to officially open in early 2020, teams working on projects will also have in-person support from a Vancouver-based AWS team of cloud computing and data experts.
"The UBC Community Health and Wellbeing CIC will give student teams, supported by staff and faculty, the opportunity to use leading cloud technology from AWS to unlock results for challenge projects faster and generate new insights for our community," said Simon Bates, Associate Provost, Teaching and Learning at UBC. "The team-based, hands-on approach –coupled with industry expertise — will significantly advance our efforts to support authentic, digital learning experiences for students as well as opportunities for our teams to work with the world's leading cloud services from AWS."
"We're seeing cloud adoption across every segment in Canada, from nonprofits to education and all levels of government," said Teresa Carlson, Vice President of Worldwide Public Sector at AWS. "The CIC at UBC further accelerates the digital transformation of the Canadian public sector by providing teams access to next-generation cloud technology from AWS that can be used to solve real-world challenges. Our expertise and experience with machine learning, high-performance computing, and data analytics will directly help the UBC community in delivering innovative projects."
Using Amazon's innovation methodology, dedicated UBC and AWS CIC staff will work with students, staff, and faculty, as well as community, government or not-for-profit organizations to define challenges. The team will engage with subject matter experts, identify potential solutions to the challenges, and to build Proof of Concepts (PoCs).  All of the innovation challenge outputs, including the PoCs, will be published as open source for other community members to access and use.
"For the remainder of the year, we will be working with the UBC community, as well as partners in healthcare, nonprofit organizations and government to queue up a selection of challenges to begin working on. During this time, we will also be securing the location for the CIC on campus, hiring, and fleshing out the operations model supported by colleagues in IT and Teaching and Learning," said Bates.
"UBC is a world-recognized leader in research and learning, and this new cloud innovation center will undoubtedly unlock new ways to solve problems that will make a difference to people and businesses," said Bruce Ralston, Minister of Jobs, Trade and Technology for British Columbia. "Cloud computing skills are essential to the workforce, and students at UBC will soon be able to get hands-on training and experience to help support B.C.'s growing tech sector."
"Our government's recent announcement of Canada's Digital Charter recognized the importance of partnerships between industry and academia to address digital and data transformation and ensure that Canada continues to be competitive on the global stage," said Navdeep Bains, Canada's Minister of Innovation, Science and Economic Development. "Giving our researchers access to the best tools and methodologies will spur innovation, leading to the creation of better outcomes for Canadian communities. Developing and applying methods to use the wealth of data now available to advance society through research and learning is needed now, more than ever."
This CIC in Canada joins seven other cloud computing research initiatives funded by AWS worldwide, including California Polytechnic University Digital Transformation Hub, Arizona State University Smart City CIC, MunichUniversity of Applied Sciences (MUAS) Digital Transformation Lab, CODE University of Applied Sciences Better Future Lab, Sciences Po Public Innovation Lab, Busan City CIC, and the recently launched Swinburne Data for Social Good CIC.
SOURCE Amazon Web Services (AWS)
Professor Xindong Wu, Chief Scientist of Mininglamp Technology, Invited to Dialogue with Singapore Officials
Reading Time:
2
minutes
On July 3, 2019, Xindong Wu, Chief Scientist of Mininglamp Technology, was invited to attend an Exchange Meeting with a Singapore government delegation, headed by Mr. S Iswaran, Minister for Communications and Information & Minister-in-Charge of Trade Relations, held at Tsinghua Science and Technology Park. Professor Wu, introduced Mininglamp as a leading AI technology company, with a solid AI foundation framework, a talent pool, and several established business domains.
Through Professor Wu's presentation, a blueprint on how to interpret Minginglamp as a leading provider of one-stop AI products and service platforms was delivered.
Professor Wu's Speech on Miniglamp:
AI is our Gene
I'm Xindong Wu, the Chief Scientist of Mininglamp Technology, which is a truly AI company. Our CEO graduated from the AI Laboratory of Peking University, and I graduated from the Department of Artificial Intelligence of Edinburg University. Currently, there are 136 AI specialists in our company, among a total of around 2,300 people doing AI related services for enterprises, public sectors and new services for emerging applications. Let me share with you a piece of award information. Mininglamp just won an MIT Technology Review Award on June 29, 2019, as one of the 50 Smartest Companies in China, which include Chinese domestic companies, like us, Huawei and Tencent; multinational companies operating in China, like Microsoft and Intel; and joint ventures established by Chinese and overseas companies.
In short, we are AI people doing the smartest AI business. In the company name of Mininglamp, the Mining part obviously has AI indications. We are a leading one-stop AI enterprise, providing AI products and service platforms for enterprises, government sections, and new technologies in the catering industry and others.
AI is our Silver Bullet
We started our business in enterprise services for advertisement intelligence in 2006, and then expanded into public safety in 2014, and now invest efforts in intelligent catering services, which is a big step that integrates online and offline data services for one-stop AI applications. We have also started to incorporate hardware related activities into software analytics as well.
Since I assumed duty at Mininglamp, we have been constructing the Mininglamp Academy of Sciences, which not only conducts business-related technology development but also promotes academic research on selected AI topics in the scientific community. The Academy now has well-known Fellows from the Chinese Academy of Science, the Chinse Academy of Engineering, the Royal Society of Britain, and the Royal Society of Canada. In addition to the 136 AI scientists I mentioned above, the Academy also provides guidance and information exchanges to other Mininglamp sections to keep them up to date on business-related technologies.
AI is our Motto
The Big Wisdom framework was recently developed by Wu & Wu, Minghui Wu and Xindong Wu, which is our company's motto. What we have been doing since 2012 is Big Data, and then Big Knowledge in 2016. We extract useful pieces of information from data, form large connected knowledge bases, and then put Big Knowledge into action, which is what we term as Big Wisdom. The purpose of extracting useful information is to put it into business and practice, and then generate business value. From data collection to action generation, the middle is to combine human intelligence, artificial intelligence, and organizational intelligence, which can be abbreviated as HAO intelligence, for complex problem-solving.
SOURCE Mininglamp Technology