FreakOut Acquires Playwire to Launch in the United States, Enters the World's Largest Programmatic Market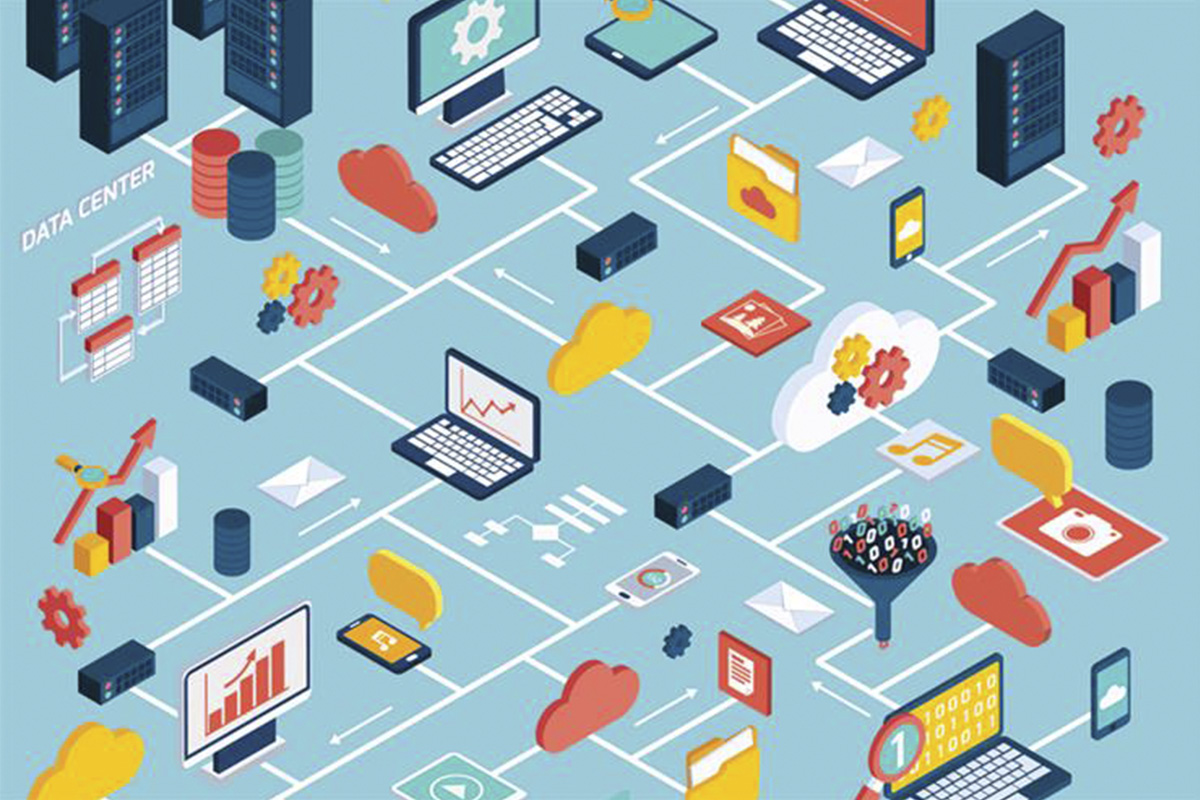 Reading Time:
2
minutes
FreakOut, the global marketing technology company, part of FreakOut Holdings (TSE: 6094), has announced its acquisition of Playwire, a global technology company headquartered in Florida that specializes in maximizing advertising monetization for publishers.
Through this new alliance, FreakOut is set to deliver innovative and cutting-edge technology solutions, such as proprietary Complete Monetization Platform and Revenue Intelligence. The move will give FreakOut's clients bespoke access to a large inventory that is comprised of 450 publishers, serving six billion video and display ads each month in the USA.
According to eMarketer, more than $46 billion will go to programmatic advertising in the US this year and by 2020, 86.2% of all digital display ads will be bought via automated channels. In light of this trend, FreakOut decided to strategically partner with Playwire to further strengthen its offering of pioneering programmatic advertising technology and provide even more expanded access and outreach to its client base.
As a result of a truly "win-win" deal, FreakOut unlocks access to English-speaking markets throughout the globe, while Playwire benefits from FreakOut's premium APAC media partners. Additionally, this partnership aligns complementary technology from each company together, forging a unique digital advertising supply chain that guarantees optimal advertising revenue for web publishers.
Yuzuru Honda, CEO and President – FreakOut Holdings, Inc., commented:
"We are excited to have Playwire as part of our group, and we are committed to boosting global growth. With the full resources of both FreakOut and Playwire, we will build our presence in a global market together."
FreakOut and Playwire share a vision of letting web publishers do what they do best – create great content – by freeing publishers from the ever-increasing technical complexities of implementing digital advertising. Through the intelligent use of technology, the companies promote brand safety, protect against fraud, and locate ads that deliver the best experience for the advertiser, publisher, and viewer.
Narayan Murthy Ivaturi, Chief Operating Officer – FreakOut Adtech Business, commented:
"This year our emphasis was to enhance our programmatic offering and work with most of the named publisher groups in APAC and other expansion markets like UAE, Russia and Australia. The next step of this strategy is to take our presence into the biggest programmatic market in the world, and who else can be a better partner than Playwire. We are really excited to welcome Jayson and team into the FreakOut family as they add a lot of value to our mission with their technology capability and years of experience in Adtech."
Jayson Dubin, CEO – Playwire, added:
"I'm thrilled that this acquisition allows Playwire to share its innovative technology and reach alarger audience. By joining forces with our Asian counterpart FreakOut, we have become one of the largest global media and technology companies in the world for digital advertising. We look forward to working together with the FreakOut team to create strategic synergies by mutually leveraging our group assets across North America, Europe, and Asia."
Hexagon Advances its 5D Visualisation Portfolio With the Acquisition of Thermopylae Sciences and Technology
Reading Time:
1
minute
Hexagon AB, a global leader in digital solutions, today announced the signing of an agreement to acquire Thermopylae Sciences and Technology, a software provider primarily focused on the U.S. government and defence market that specialises in geospatial applications, mobile frameworks, and cloud computing for enhanced location intelligence.

Thermopylae has developed advanced visualization solutions to support tactical edge mapping in support of mission critical operations. Built upon the Google technology stack, its defence and intelligence solutions are targeted at addressing the challenges involved in working with critical problem sets in secure or classified government environments. In addition, its portfolio is also applicable to a host of markets in the private sector including real estate, finance, insurance, retail and media – with customers ranging from start-ups to Fortune 50 companies.

"Thermopylae's software and domain expertise nicely augment our ability to deliver the visual location intelligence necessary for enabling autonomous connected ecosystems," says Hexagon President and CEO Ola Rollén. "Ultimately, the addition of Thermopylae will enrich the 5D experience delivered through our Hexagon Smart M.App and Luciad portfolios – both of which enable smart digital realities with 3D, 4D (real-time sensor feed integration) and 5D (dynamic analytics) capabilities. Not only does the acquisition provide an avenue for international market adoption of Thermopylae's technologies but also an additional avenue for Hexagon to accelerate adoption of our 5D visualisation capabilities in U.S. government agencies."

Headquartered in Arlington, VA, USA, Thermopylae will operate as a part of Hexagon's Geospatial division, which is reported under the Geospatial Enterprise Solutions segment. 2017 sales amounted to 20 MUSD.

Completion of the transaction (closing) is subject to customary regulatory approvals, including a voluntary filing to the Committee on Foreign Investment in the United States (CFIUS).
SOURCE Hexagon
Ericsson to Acquire Kathrein's Antenna and Filters Business
Reading Time:
2
minutes
As antenna technology is growing in importance, Ericsson (NASDAQ: ERIC) expands its Ericsson Radio System portfolio with new products and strengthens its antenna in-house competences and capabilities through the acquisition of Kathrein's antenna and filters business.
The antenna domain is transforming into multiple frequencies and multiple technologies, while at the same time radios and antennas are being consolidated and even integrated to optimize the usage of site space and overall network performance. In addition, with more powerful 5G networks coming, this impacts antenna technology development further to provide the needed performance, capacity and coverage.
Kathrein, with headquarters in Rosenheim, Germany, founded in 1919, is a world leading provider of antenna and filter technologies and is an existing Ericsson supplier. The antenna and filters business has a strong R&D organization with extensive experience in antenna design and research, coupled with a strong IPR portfolio. In addition to broadening Ericsson's portfolio of antenna and filter products, the acquisition will bring vital competence for the evolution of advanced radio network products.
Fredrik Jejdling, Executive Vice President and Head of Business Area Networks, Ericsson, says: "Strengthening our in-house antenna competence is another important step in our Networks portfolio strategy. The acquisition of Kathrein's antenna and filters business will expand our capabilities and competences in the advanced active and passive antenna domain further. With the additional focus on the antenna and filter business led by Kathrein professionals, we will broaden our offering to further optimize site space, which is vital for the introduction of 5G."
The acquisition will include Kathrein's antenna and filter business for mobile networks and will add around 4,000 highly-skilled professionals in R&D, production, and sales based in more than 20 locations, including Germany, Romania, the U.S., Mexico and China.
The acquisition is an asset deal where certain assets and liabilities are acquired by Ericsson at closing, which is expected in Q3 2019. It will be added as a separate unit in Business Area Networks and will be reported in Segment Networks, with a positive contribution to 2020 profitability targets. Preliminary and unaudited revenues from the acquired part of Kathrein were approximately EUR 270 million in 2018, excluding sales to Ericsson. The parties have agreed to keep the purchase price undisclosed.
The closing of the acquisition is subject to customary conditions and approvals from relevant regulatory authorities.
SOURCE Ericsson
seriesOne Partners With Bithumb For Exclusive, Invitation Only Event Series
Reading Time:
2
minutes
seriesOne, operator of a digital security (or security token) fundraising platform created by industry veterans with expertise across technology, investment banking, venture capital, and financial compliance, today announced a week of exclusive events to introduce a portfolio of digital security offerings. This activity comes on the heels of the recent announcement that seriesOne has formed a joint venture with Bithumb one of the top crypto exchanges in the world, to build a digital security exchange in the U.S.
From March 4-8 seriesOne and Bithumb will be holding invitation-only events during Hong Kong Blockchain Week to showcase a gaming entertainment company led by top executives in the gaming industry and an oil & gas company with extensive drilling leases, among others.
seriesOne CEO, Michael Mildenberger, remarked, "seriesOne is introducing the Asian investment community to a new wave of companies with mature business models that are utilizing blockchain and digital security offerings to raise capital through the seriesOne primary offering platform. Together with Bithumb, we are building an ecosystem of companies that can one day trade on the exchange as well."
With Hong Kong's Blockchain Week expecting hundreds of thousands of people this year, it presents a prime opportunity for companies, including those presented by seriesOne and Bithumb, to showcase and explore real-world applications of blockchain technology across industries.
According to Christoph Mahler, financial advisor of Helena Oil & Gas, "We are doing something transformative in natural resources with a traditional oil and gas business. We are issuing a smart contract for ultimately preferred shares in a commodities industry. This is revolutionary, demonstrating the appeal of assets backed securities via the blockchain."
Planet Digital Partners CEO, Steve Grossman added, "Our core market for gaming is in Asia so it only makes sense to continue to build long term relationships here.  We are looking forward to BlockChain week in Hong Kong to share our vision for the future for blockchain centric gaming."
Hong Kong is the first step in a seriesOne tour to build an expanded global presence. The company plans to actively engage with other prominent communities in Asia, Africa and Europe over the coming months.
SOURCE seriesOne, Inc.