Enterprise Blockchain Gets a Boost as Investors Funnel $120 Million in the Vostok Project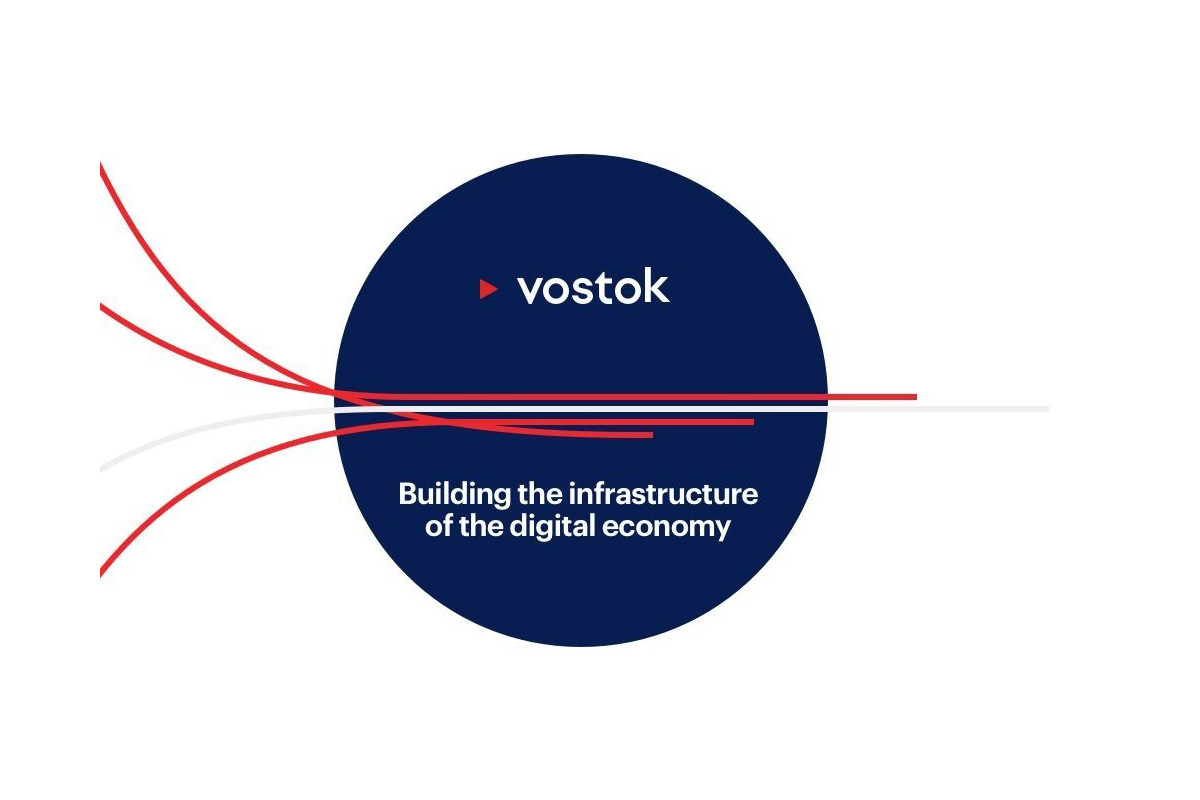 Reading Time:
2
minutes
Waves Platform, the world's fastest public blockchain platform, has secured $120 million funding round to launch its private blockchain platform and system integrator, Vostok.
The Vostok project has been developed by the Waves Platform team specifically for large enterprises and public institutions to form the basis of their digital infrastructure. The launch of the first projects in Europe and Asia is expected at the beginning of 2019.
Founder and CEO of the Waves Platform and the Vostok project, Sasha Ivanov said: "The Vostok project lies at the intersection of several disruptive technologies, including Blockchain, Big Data, Artificial Intelligence and the Industrial Internet of Things. By implementing those in the IT infrastructures of corporations and government agencies, we lay the foundation for the digital economy. This is a logical continuation of the work we have been doing over the past few years, advancing the Waves platform's technological achievements yet further."
Investors in Vostok's key target markets were approached to participate in the first funding round. When selecting capital sources, it was important that the investors did not only contribute financing. They also had to have the expertise and motivation to use their business resources to further the project, as well as a portfolio of projects for which Vostok technologies would be beneficial.
London-based financial services group Dolfin coordinated both the structuring and execution of the deal.
Dolfin CEO, Denis Nagy commented: "Despite heightened investors' interest, attracting private funding for digital technologies is often problematic due to the lack of financial infrastructure to support and structure the deals in the DLT space. Together with the Vostok team, we have developed a model familiar to private equity investors, yet customised to enable the financing of the Vostok blockchain project."
About Waves Platform
Founded in 2016, Waves Platform is the world's fastest public blockchain platform. It offers easy-to-use, highly functional tools to create decentralised applications. It's an enterprise-ready platform that emphasises security, easy digital asset operations (including creation, transfer, exchange) and a straightforward user experience. It has also developed into one of the largest tech communities worldwide and formed partnerships with a variety of renowned international organisations.
About Vostok project
Vostok is a universal technological solution for scalable digital infrastructure developed by Waves Platform in 2018. It is comprised of two constituent elements: a fundamental technological innovation (the Vostok digital platform) and a facilitator of its maintenance, development and optimisation (the Vostok system integrator). The main purpose of the project is to form the basis of the digital infrastructure for certification, registration and data tracking, and to make new technologies easy-to-use in business and public administration.
About Dolfin
Dolfin is an independent and agile wealth management platform that offers custody, brokerage and asset management to private clients, financial advisers and institutional investors. Dolfin opens investment accounts promptly, safeguards assets, provides access to capital markets worldwide, and offers sophisticated investment expertise. Founded as a London-based wealth boutique in 2013, the company now offers diversified financial solutions, an international presence, and a bespoke technology. Today, Dolfin looks after more than $1.7bn of client assets and handles around $650m of brokerage flow every month. Headquartered in London, and with offices in Malta and Amsterdam, the company is regulated by the UK's Financial Conduct Authority and the Malta Financial Services Authority.
SOURCE Vostok
Chinsay's Intelligent Contract Platform Enables Rio Tinto & Cargill to Complete the First Fully Digitalised Iron Ore Trade
Reading Time:
1
minute
Chinsay, the leading provider of contract digitalisation solutions in the commodity and freight markets, is announcing today the completion of the first fully digitalised iron ore trade, through a trial achieved in partnership with Rio Tinto and Cargill's Metals business on Chinsay's Intelligent Contract Platform (ICP).
In using ICP, Rio Tinto and Cargill collaborated on a single platform to dramatically reduce the time it takes to create, issue and approve commodity contracts from several days to under two hours. The digitalisation of this fundamental trade process creates the opportunity to automate and deliver post-trade efficiencies by linking front-, middle- and back-office functions.
Colin Hayward, Chinsay CEO, said: "This is a technological milestone for the industry, and we are delighted Rio Tinto and Cargill Metals chose to partner with us and use our ICP as the core technology to create this advance. We are constantly collaborating with clients, market participants, tech vendors and industry consortia to extend digitalisation further along the commodity trade lifecycle."
"The Intelligent Contract Platform is a great tool that has the potential to benefit the entire ferrous industry," said Lee Kirk, Managing Director for Cargill's Metals business. "This is a great example of how we can leverage advancements in technology to benefit from increased speed, transparency and efficiencies that enable us to serve our customers and suppliers better."
ICP is state-of-the-art technology which allows companies to digitalise pre-trade processes early in the deal lifecycle, creating an agreed contract dataset that can be seamlessly integrated with other operational systems, functions and processes, enabling transparency and traceability across the supply chain.  ICP prepares clients for the use of technologies such as blockchain, ML, AI and electronic trade documentation solutions.
SOURCE Chinsay
Intertrust acquires Viteos for USD 330 million
Reading Time:
5
minutes
Intertrust N.V. ("Intertrust"), a leading global provider of expert administrative services to corporate, fund, capital markets and private wealth clients, today announces the acquisition of Viteos1, a provider of leading-edge technology solutions for U.S. funds, from PPC Enterprises LLC, FiveW Capital LLC (an affiliate of 22C Capital) and Viteos management.
Viteos is a tech-enabled alternative funds industry leader providing end-to-end middle and back office administration for top tier hedge funds, private equity, real estate, private debt and other alternative asset managers. Viteos has approximately 715 employees and operates a global delivery model with its headquarters and sales team in the U.S. supported by Centres of Excellence in India. Viteos delivered revenues of USD 52 million2, 94% in the U.S., having grown at an organic CAGR of 22% over the last two years, and an EBITDA margin of 36.6%.
Transaction highlights
Competitive game-changer for Intertrust, accelerating our strategy to become a global leader in tech-enabled corporate and fund solutions through:

Gaining a material presence in the U.S., increasing exposure to funds and accelerating our growth potential
Leveraging Viteos' digitalisation and automation technology
 Building on Viteos' offshore Centres of Excellence

Enterprise value of 

USD 330 million

 (

EUR 294 million

3), resulting in a post-synergy multiple of 8.0x FYE 

March 2019

EBITDA
Significant net run-rate annual cost synergies of approximately 

USD 22 million

4 expected primarily from offshoring
ROIC expected to exceed Intertrust's WACC by 2021 and reach double-digits by 2022
Mid-single digit EPS accretion expected by 2020 with double- digit accretion expected by 2021
Sound financing structure: approximately 4.1x leverage ratio5 at closing, with strong cash generation expected to drive leverage ratio below 3.0x by 2021
Medium-term guidance increased to reflect enhanced revenue growth and cost synergies
Viteos' co-founders, Shankar Iyer and 

Chitra Baskar

 (formerly CEO and COO, respectively), will join our Executive Committee and, along with other key employees, have reinvested approximately 35% of their after-tax proceeds in Intertrust shares
Strategic rationale
The acquisition of Viteos is an acceleration of our strategy to become a global leader in tech-enabled corporate and fund solutions, adding a high growth provider of leading-edge technology solutions with a top 10 position in U.S. fund administration and over 80 top tier clients.
The combined group will build on the existing technology partnership between the two companies and the professional relationships between the management teams to drive further growth and lead the digitalisation and innovation of the industry. Viteos' world-class client base and technology solutions, developed by a team of 130 technology experts, significantly expand the market potential for Intertrust into higher growth adjacencies with attractive cross-selling and upselling opportunities.
The acquisition of Viteos meets the strategic and M&A objectives set out in our Capital Markets Day and, in particular, delivers:
Meaningful presence in the U.S. and increased exposure to funds – the combined group will hold a top 10 position in U.S. fund administration providing mission-critical services to asset managers.
Accelerated growth potential – Viteos brings new clients, services and technology solutions which expand Intertrust's market potential into higher growth adjacencies with an annual market value of >

EUR 3.5 billion

, resulting in a total market potential in excess of 

EUR 10.0 billion

 growing at 4-6% per annum (up from 

EUR 6.5 billion

 growing at 3-5%).  
Strengthened technology foundation – Viteos is at the forefront of digitising and automating fund administration with leading-edge technologies including blockchain, workflow automation, RPA6, and digitalisation/OCR7. Leveraging these tools, the combined group will have the potential to drive incremental revenue growth through service innovation and reduce costs through service automation.
Significant step towards operational excellence – building on Viteos' offshore Centres of Excellence in 

India

 will allow us to fast-track our standardisation, centralisation and shared services initiatives, improving the efficiency and quality of our services.
Commenting on today's announcement, Stephanie Miller, CEO of Intertrust, said:
"Today I am thrilled to announce the acquisition of Viteos. This is a significant leap forward for Intertrust which will accelerate our strategy in every way.
The combination of these world-class businesses enhances our global position in fund services, expands our presence in the U.S. and unlocks many opportunities to cross sell our products and services. It will provide tremendous benefits to our existing clients through advanced technology, a digitised delivery model and a solution-oriented service suite. With the addition of over 700 employees including 130 technology experts, I am particularly excited for the future innovations that our combined organisation will bring to the industry.
These benefits are reflected in the strong value creation from the transaction in the form of double-digit ROIC, double-digit EPS accretion as well as increased growth and margin guidance.
Furthermore, we welcome a Viteos team who is dynamic, engaged and will further our goal of becoming the employer of choice in our industry. Earlier this year Intertrust started a powerful collaboration with Viteos. Today we move forward together as one company to lead the digitalisation and innovation of our industry."
Shankar Iyer, CEO of Viteos, said:
"This is a very exciting opportunity for Viteos to become an integral part of a successful, global business. We have longstanding relationships with the Intertrust team who are familiar with our industry-leading technology solutions. By bringing together our complementary strengths and capabilities, we will significantly enhance the future prospects for the combined group. We look forward to working with Stephanie and her team and are deeply committed to delivering on our shared strategic objectives."
Financial benefits
The acquisition of Viteos has compelling financial benefits. The transaction is expected to deliver mid single-digit EPS accretion in the first full year of ownership (2020) and double-digit EPS accretion by 2021 including phased synergies. The ROIC of the transaction is expected to exceed Intertrust's WACC by 2021 and reach double-digits by 2022 including phased synergies.
USD 22 million of net run-rate annual cost synergies have been identified on a detailed bottom-up basis by Intertrust, Viteos and an expert offshoring consultancy. The synergies will primarily come from offshoring selected support functions for client-facing teams, back office and IT support, with India Centres of Excellence balancing existing jurisdictions and enabling 24-hour support for our clients. We expect to deliver approximately 90% of the synergies by 2021 with approximately 20% coming through by 2020. The aggregate one-off costs over the period to deliver the synergies are estimated at approximately USD 30 million.
Terms and financing
The enterprise value for the acquisition is USD 330 million (EUR 294 million), resulting in a pre-synergy multiple of 17.3x FYE March 2019 EBITDA. Including net run-rate annual cost synergies of USD 22 million, the equivalent post-synergy multiple is 8.0x FYE March 2019 EBITDA.
The acquisition was funded through debt (new USD 150 million term loan plus RCF) and cash on balance sheet with USD 11 million re-invested by Viteos' management and key employees in Intertrust shares. Leverage ratio8 at closing amounts to approximately 4.1x and is expected to decrease to below 3.0x by 2021.
Following receipt of regulatory approvals, simultaneous signing and closing of the transaction occurred on 17 June 2019.
Guidance
In connection with the acquisition of Viteos, Intertrust is increasing its medium-term guidance as follows:
4-6% underlying revenue growth year-on-year9 (increased from 3-5%);
Adjusted EBITA margin of at least 40% for 2021 (increased from at least 38%), from at least 36% in 2019 (unchanged);
Capex around 2% of revenue in the medium-term (unchanged) and up to 3% in early years to deliver the Centres of Excellence;
Effective tax rate of around 21% (19% previously);
Dividend policy and target leverage ratio remain unchanged.
SOURCE Intertrust
Blockchain Platform FLETA and Security Auditor CertiK Forming a Strategic Partnership
Reading Time:
2
minutes
A blockchain platform FLETA announced a partnership with CertiK, a leading blockchain security auditor. The partnership agreement started to be discussed since April 2019 when FLETA's smart contract audit was verified with a high score of 99 out of 100. Not only do both companies expect FLETA's blockchain infrastructure to be reinforced, but they also plan to offer effective security service to blockchain projects in FLETA's ecosystem.
CertiK is a blockchain and smart contract audit platform, led by prestigious experts and computer engineers including Dr. Zhong Shao, a professor of computer science at Yale and Dr. Ronghui Gu, an assistant professor of computer science at Columbia University. It offers a service that can effectively strengthen blockchain's security and credibility through mathematical proofs. It has audited more than 175 projects and cooperated with many top companies of the industry such as Ethereum Foundation, IBM, and Universal Protocol and well-known exchanges like Binance, and OKEx. Recently, on June 1st, the company announced that it was selected as an EOS Block Producer.
FLETA is a blockchain platform that offers a fast and stable service with reasonable fees to both developers and users so that it can create a user-friendly ecosystem. It aims to solve problems that existing platforms have such as slow speeds, scalability limitation, and excessive fees. By doing so, FLETA is aiming to drive the commercialization of the blockchain with its own core technologies. FLETA has developed outstanding blockchain technologies like Independent multi-chain Structure, Block Redesign, and PoF (Proof-of-Formulation) which is its own consensus algorithm.
Paul Park, CEO of FLETA, said, "FLETA's advanced blockchain technology and its stability were verified by CertiK, one of the world's best blockchain security company." He also added, "As a blockchain platform, security is something that we never compromise. This FLETA-CertiK partnership will allow both DApp developers and users to use the blockchain platform with high-quality security."
Meanwhile, FLETA plans to launch its mainnet in August after it successfully launched its testnet in last March. Through the testnet launch in March, FLETA demonstrated its performances by achieving 10,000 average TPS and 15,000 peak TPS with 6 core CPU.
SOURCE FLETA