The Biggest Contest in the World of Photography: An AGORA images Contest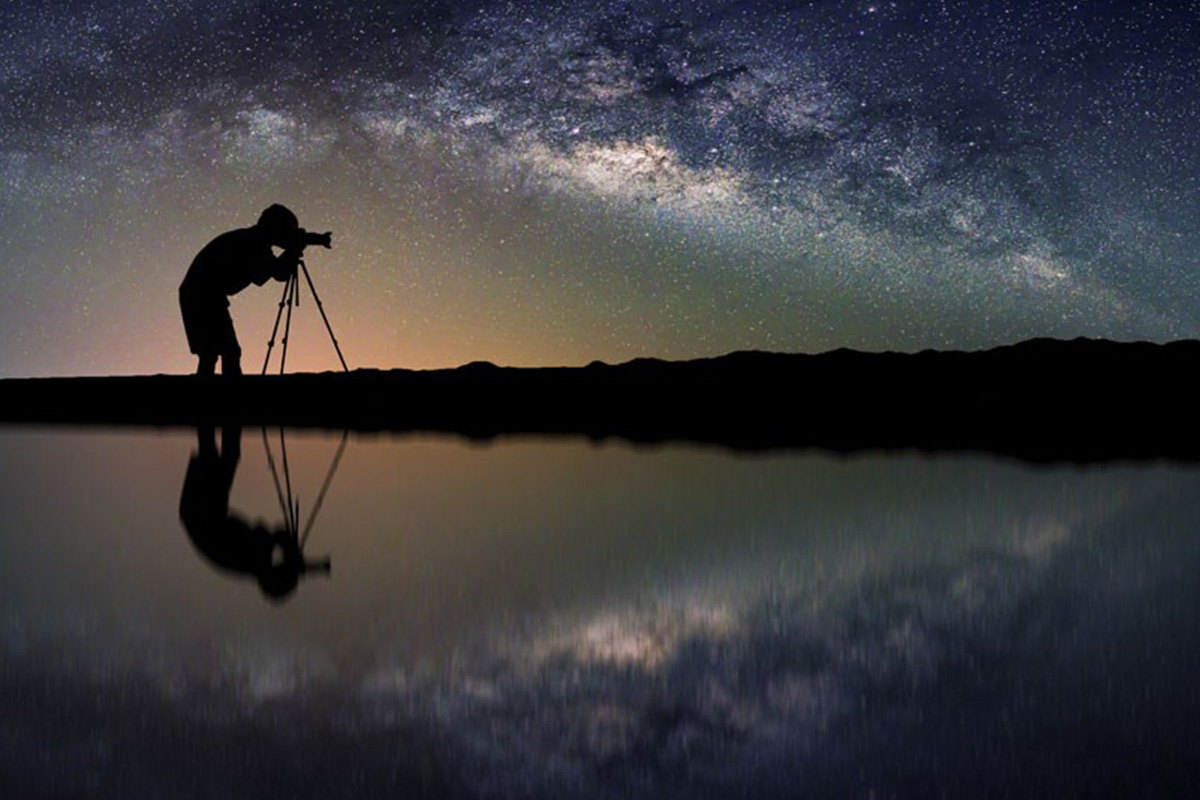 Reading Time:
2
minutes
The world's greatest photo of the year will win $25,000 in the AGORA Awards 2019
On January 4th the biggest international photography contest will open for submissions. The winner of this year-long contest stands to take away $25,000 for a single image. What's more, anyone from anywhere in the world can participate with their best shots, for free.
Photographers of all levels can participate simply by downloading the free app on the Apple Store or Google Play and can upload as many of their best photos as they like to the contest once it is launched. In the fall of 2019 50 finalists will be announced, after which the AGORA community will vote for their favorite shot to determine who wins. The AGORA Awards 2019 winner will be announced in November during an offline ceremony and streamed live to the rest of the world.
With the Awards, AGORA images is disrupting the world of photography; proposing, unlike others, a photo contest with no categories. For this reason the contest will reveal the year's top visual trend, and thus forth every year in the contests to come. Aiming for global photographic democracy, the app values everyone's unique point of view, allowing the international community of millions to participate and later vote for their favorite image. As Octavi Royo, CEO and co-founder, puts it: "What we are doing in AGORA and in the Awards is starting a creative revolution. We believe everyone has the chance to win with their best photo."
The world's greatest images in AGORA photo contests
AGORA images has already awarded a total of over $50,000 through its photo contests. The app launches contests weekly, giving the 52 weeks of the year a theme such as #Love, #Eyes, #Travel and #Landscape. With over 2 million users in 193 countries and over 6 million photos uploaded, the photography app is rapidly becoming the place to participate in the curation of the world's best visual content.
For more information download the app, visit the website and check out the Facebook and Instagram accounts.
Qatar Science & Technology Park Awards Young 'Techpreneurs' at Finale of the Arab Innovation Academy
Reading Time:
4
minutes
The second edition of the Arab Innovation Academy (AIA), a collaboration between Qatar Science & Technology Park (QSTP) – part of Qatar Foundation Research, Development and Innovation (QF RDI) – and the European Innovation Academy (EIA), concluded with a grand pitching and graduation ceremony at QSTP on Tuesday, January 15.
AIA is the first and largest entrepreneurship program in the region, aimed at equipping entrepreneurs in Qatar, the MENA region, and the global community with the skillset to build their start-up in just 10 days. The accelerated mode of experiential learning introduced participants to cutting-edge methods and tools in entrepreneurship, from team formation and idea creation to pitching to venture capitalists and angel investors. During the competition, participants developed and launched new tech ventures in a real marketplace, with genuine customer feedback.
The program, which began on January 2, brought together world-renowned technology collaborators; more than 160 participants selected from a pool of over 900 applicants; 25 speakers; and 37 mentors and investors, representing 30 different nationalities. The second edition of AIA also witnessed even greater participation in the program from Arab women.
Commenting on the success of the event, Yosouf Abdulrahman Saleh, Executive Director, QSTP, said: "I'm very proud of what we've achieved in the second edition of AIA, with the majority of the teams completing their projects throughout their journey with us.
"Arab Innovation Academy is one of QSTP's flagship initiatives, by which we follow through on our commitment to support tech-based entrepreneurship ventures in Qatar – through incubation, funding, training, mentorship, and connections to regional and global tech innovation ecosystems. We believe that this program contributes enormously to expanding the economic diversity of Qatar, and in developing its human capital.
"We look forward to educating the public and raising further awareness about the substantial benefits of the AIA program, while encouraging greater participation from the youth of Qatar and the region in our third edition of AIA next year.
Alar Kolk, President, EIA, said: "All of us at the Arab Innovation Academy are proud to have run the second edition of the program, in cooperation with QSTP and Qatar Foundation. This year, we have welcomed a record number of participants from all corners of the MENA region.
"Here, students develop the skills and confidence needed to develop start-ups from scratch, and learn to create unique value in the world of entrepreneurship and innovation.
"This unique, world-changing program is only possible through the vision and leadership of Qatar Foundation and QSTP. Our collaboration promises to empower young people to further the development of essential skills needed to transform the long-term prospects of the region."
The start-up ideas produced by the participating teams addressed many global problems – from retaining children's interest in reading and re-utilizing industrial wastes, to simplifying the search for blood donors – and spanned several industries, including health, education, construction, real estate, and tourism.
Two days before the graduation ceremony, the techpreneurs presented their start-up ideas to other participants, mentors, and visitors in a public Startup Expo, answering questions about their products, services, and business concepts. The expo served as a dry run for the teams ahead of the final grand pitching day, where the top 10 teams presented their start-up ideas to investors, received valuable input from the attendees, and were directed toward areas where their business concepts should be further developed.
AIA 2019 first place winner was team 'Salamat-e', who developed a mobile app that serves as a 'health passport'. The app is connected to GPS, and contains information about epidemic diseases in the region of a particular travel destination, as well as prevention methods and necessary vaccinations. The team is composed of Bashar Shawar from Palestine Polytechnic University; Chaimae El Mahdaoui from Mohammed VI University of Health Sciences, Morocco; Polina Ladchenko from Higher School of Economics, Russia; Tareq Osman Babiker from Al Neelain University, Sudan; and Yafa Abd AlRahim from Birzeit University, Palestine.
The second place award went to team 'Fly Stories', who created a platform that provides children with an interactive reading experience, and authors with an outlet to publish their stories. Members of the team include Aboubakr Aqle, Ghadeer Abuoda, and Omer Abad from Hamad Bin Khalifa University, a member of Qatar Foundation, Qatar; Jalila Rashid Al Sharqi from Sultan Qaboos University, Oman; and Tasneem Ismail from Doha Institute for Graduate Studies, Qatar.
Teams 'EyeTalk' and 'WheelsOnClick' tied in third place. 'EyeTalk' presented a concept of a software-hardware system that can help people with disabilities communicate using just their eyes, by blinking. Team members include Abdelkader Keddar and Samia Cherifi from the University of Abou Bakr Belkaïd, Algeria; Abdullah Abdulwakil and Doğukan Aksu from Istanbul University, Turkey; and Shaikha Alsubaey from Qatar University, Qatar.
'WheelsOnClick' created a platform that connects owners of underutilized cars with people in need of cars for a short period. The platform follows the popular Airbnb concept, which users can use to look for, or list cars, for rent. Members of the team include Abhimanyu Saini from Indian Institute of Science, India; Fathalrhman Adam from Al Neelain University, Sudan; Garima Natani from Indian Institute of Technology, India; Omaiyma Hilal Alkathiri from Ibri College of Technology, Oman; and Wisal Ahmed Khatir Bakhat from Alzaiem Alazhari University, Sudan.
Speaking about her AIA experience, winning team member Mahdaoui said: "This opportunity is a life-changing experience for us. It was amazing to meet mentors and people who will support and work with us.
"Even if we just met each other, our harmony was amazing, and I think it's what helped us win first place. We are now a team of entrepreneurs who will work on one project, develop, grow it, and make an impact in our respective countries."
One of the investors, Sander van der Blonk, Venture Partner at Heywood & Sons, commented: "I have great respect for the people who came here as individuals and, after two weeks, came out as members of a team, and have thought through some very interesting and difficult issues, developing solutions and cultivating the beginnings of a start-up. I think the presentations that they gave were fascinating and, if this is what these teams are capable of, then this region has seen nothing yet. There's much more to expect for the future."
Mentors also expressed gratitude for the opportunity to participate in AIA. Ali Al Sahli, a Senior Assistant Engineer involved in software development at Qatar Petroleum, said: "I enjoyed interacting with the participants, from different backgrounds and with different ideologies. The chance to help them improve and seeing their progress were very rewarding."
For more information about the Arab Innovation Academy and a complete list of winners, please visit: aia.inacademy.eu.
"What Would Dr. Martin Luther King Jr. Say to the Children of Today's World?"
Reading Time:
3
minutes
Elementary School Students Answer This Question During Annual Foley Gardere MLK Jr. Oratory Competitions
20 Texas elementary school students honored Dr. Martin Luther King Jr. by channeling his passion and charisma during the final rounds of the Annual Foley Gardere MLK Jr. Oratory Competitions in Dallas and Houston. For the competitions, the students answered the question, "What would Dr. King say to the children of today's world?"
Winners included Jasira King, a fourth-grade student from William Brown Miller Elementary School in Dallas, and Nyla Johnson, a fifth-grader from Lockhart Elementary School in Houston.
A total of roughly 300 fourth- and fifth-grade students representing 40 schools from the Dallas and Houston Independent School Districts competed in the in-school qualifying rounds last fall. One student from each school was selected to advance to the semifinals. From there, eight students from Dallas and 12 from Houston were selected to advance to the final competitions Jan. 18.
At all three levels of the competition, students were evaluated on the basis of delivery, stage presence and decorum, content interpretation and memorization. During the finals, panels of locally renowned community and business leaders judged the students on their performances.
"Each year, the students amaze us with their oratory skills and knowledge of Dr. King's legacy and message. Today was no exception," says Michael Newman, managing partner of Foley Gardere's Dallas office. "The content of the students' speeches was inspiring and insightful, and they truly shined onstage. Foley Gardere is delighted to host this unique event each year and to provide our community with a first look at some of our future leaders."
Dallas's first-place winner, Jasira King, framed up her speech by metaphorically relating life to a relay marathon, suggesting that each generation should "run their own course the best way they can" to reach the "finish line of justice and equality."
Jasira relayed several pieces of advice that she believed Dr. King would say to her generation – the children of today's world. "Use your voice and eventually, your vote … Be quick to understand, and slow to anger. Be quick to listen, and slow to walk away. Be quick to comfort and slow to criticize." She closed her speech by encouraging all generations never to stop moving forward in the pursuit of peace. "If your feet are aching, get on your hands and knees and crawl."
Jasira's three older siblings – Chinelo, Etana and Asad – have all placed in the competition previously.
Tory Robertson Jr., a fifth-grader at Clara Oliver Elementary School, earned second place in the Dallas competition, and Tynia Matts, a fifth-grader at John Neely Bryan Elementary School, was awarded third place.
Houston's first-place winner, Nyla Johnson, started her speech by reminding the audience of the inalienable rights from the Declaration of Independence, "life, liberty and the pursuit of happiness." She then questioned whether current political actions revoke these rights. The fifth-grader continued that if Dr. Martin Luther King, Jr. were here today he would say, "Although we have not fulfilled the dream, we must not lose hope."
After taking the audience on a historical journey of injustices turned into American successes by bringing people together, she concluded that "America is great," and "will be greater because we will continue to pursue life, liberty and happiness."
Asia Jefferson, a fifth-grade student from Blackshear Elementary School, placed second in the Houston competition, while fourth-grader, Chrisette Wigfall, of Askew Elementary School took home third place.
"The passion and skill shown by these students today is proof that Dr. King's legacy continues to live on and shape the dreams of today's youth," said Claude Treece, chief administrative partner of Foley Gardere and longtime event chair of the Houston competition. "These children are society's future leaders and are intent on making a difference in their communities. Our firm is honored to play a role in providing a platform for them to express their dreams and aspirations for building a brighter tomorrow."
Established in Dallas in 1993 by Gardere Wynne Sewell LLP – which on April 1, 2018, combined with Foley & Lardner LLP – the Annual Foley Gardere MLK Jr. Oratory Competition is held in conjunction with Martin Luther King Jr. Day to encourage people to remember and pay tribute to the late civil rights leader's legacy. Foley Gardere introduced the event to encourage students to learn more about Dr. King and to help cultivate the writing and speaking skills of elementary school students. The event's success in Dallas led to the establishment of the competition in Houston in 1997.
LG Electronics Receives More Than 140 CES Awards And Honors Across Home Entertainment, Home Appliance, And Mobile Categories
Reading Time:
2
minutes
LG Electronics (LG) took home more than 140 awards and honors at CES® 2019, led by the Engadget Best of CES Award in the TV category (the official award program of CES) for the fifth consecutive year, this time for the revolutionary LG SIGNATURE OLED TV R (model 65R9) – a 65-inch rollable OLED TV.
The LG Sound Bar (model SL9YG) and LG V40 ThinQ Mobile Phone were also honored by the Consumer Technology Association (CTATM) with CES Best of Innovation Awards in their respective categories. All told, LG received top accolades from Engadget, TechRadar, Popular Mechanics, SlashGear, Reviewed.com, Techlicious and others in addition to 17 CES Innovation Awards from the CTA across the home appliance, home entertainment and mobile communications categories.
The LG SIGNATURE OLED TV R – the world's first rollable television – stole the show this year, bringing in more than 70 awards and honors from a wide range of industry experts. LG's 2019 lineup of ultra-lightweight LG grams also served notice that they will be a force to be reckoned with in 2019 with major awards from publications including Reviewed.com, Trusted Reviews and Techlicious.
Top awards earned by LG at CES 2019 include:
LG SIGNATURE OLED TV R: Engadget: Best of CES, PC Mag: Best of CES, Reviewed.com: Editor's Choice Award, SlashGear: Editor's Choice Award, Techlicious: CES Top Picks, Popular Mechanics: Best of CES 2019, Tom's Guide: Best in Show 2019, TechRadar: The Best Tech at the Show, Pocket-lint: Best of CES, HD Guru: Best in Show, CTA Mark of Excellence: Video Display Product of the Year, and CES® 2019 Innovation Award winner
LG 8K OLED TV: TechRadar: The Best Tech at the Show and CES® 2019 Innovation Award winner
LG gram 17-inch: Reviewed.com: Editor's Choice Award, Techlicious: CES Top Picks, Windows Central: Best of CES and CES® 2019 Innovation Award winner
LG gram 2-in-1: Trusted Reviews: Best of CES
LG Sound Bar (SL9YG): CES® 2019 Best of Innovation award, HD Guru: Best of CES
LG Styler: CES® 2019 Innovation Award winner
LG HomeBrew: CES® 2019 Innovation Award winner
LG V40 ThinQ smartphone: CES® 2019 Best of Innovation award
For more information on LG's CES 2019 awards and honors and additional information about LG's products at CES, please visit ces2019.lgusnewsroom.com.