GROOVE X Introduce a New Companion Robot, "LOVOT"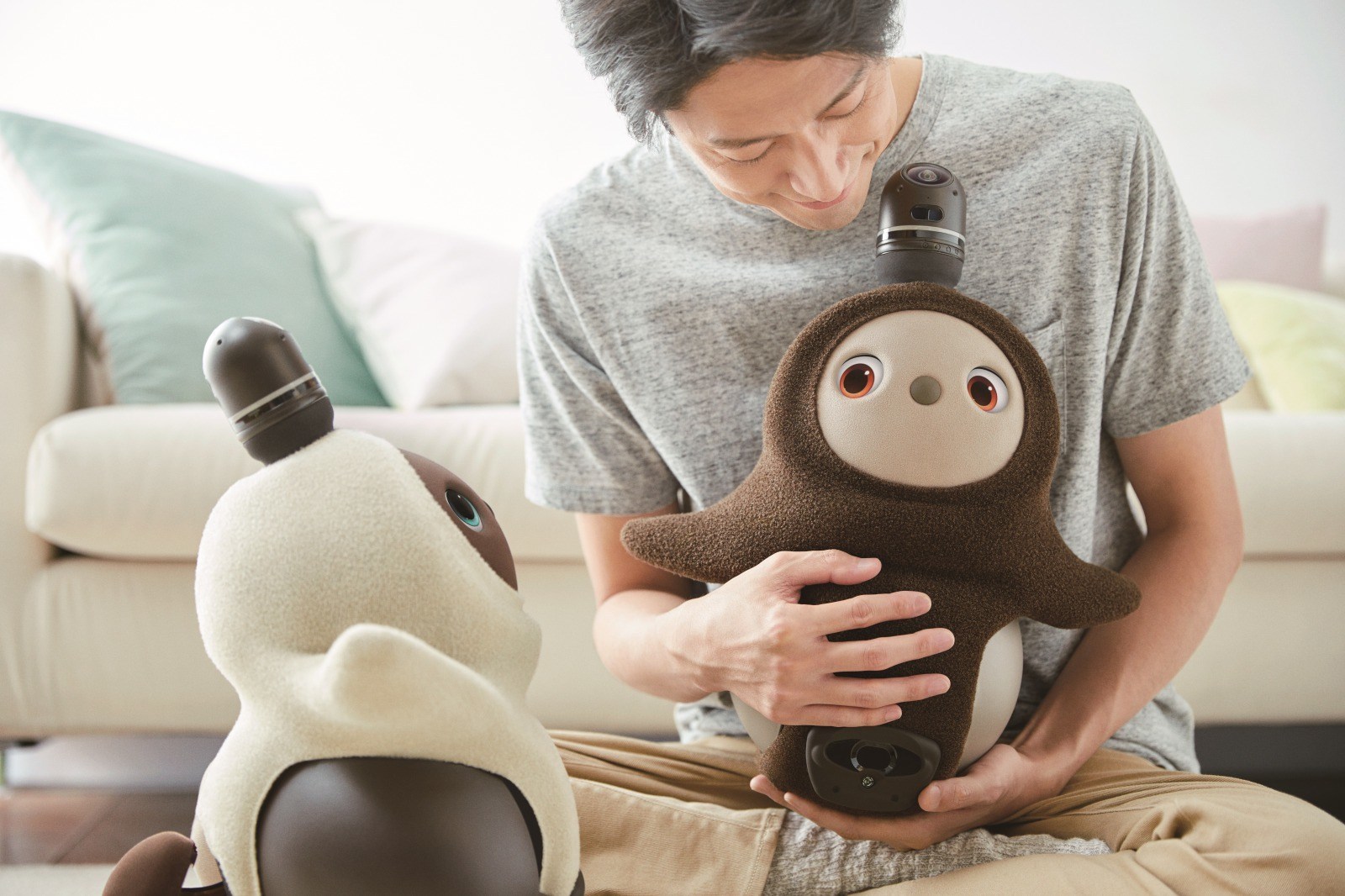 Reading Time:
2
minutes
Robot start-up GROOVE X (GX) (headquarters: Nihonbashi, Chuo-ku, Tokyo; CEO Kaname Hayashi) has announced the Tuesday, December 18, 2018 launch of the companion robot "LOVOT(TM)". In development for over three years based on the concept "A little LOVE can change the world," LOVOT overturns common assumptions about robots by creating a new partner for human beings. It is loaded with advanced technology such as Emotional Robotics(TM), touch sensors throughout its body, and some six-layered eye display — specifications that differ from conventional robots used in households.
GROOVE X plan their first shipment of the 2-unit sets in fall-winter 2019. Starting on Tuesday, December 18, 2018, they are accepting Web advance reservations.
Official site URL: lovot.life
The LOVOT is not a useful robot that will do tasks for human beings. It begs for attention and gets in the way of those it lives with, and at times will shy away from people it does not know. It is adorable just by being there. When owners are with it, they feel a sense of relief, of contentment, and can't help but smile. They get a warm feeling inside. People feel a sense of happiness when they reach out and gently touch it or hug it close. They can feel the joy of loving something. When robots can have such a trusted relationship with people and become a way to add enrichment and security to their lives, GROOVE X believe that they can nurture people's "capacity to love" and lead to enhancing their everyday performance.
What GROOVE X have pursued with technology is not efficiency or usefulness but rather a robot that makes people truly happy by its innocent character and charming gestures that feels satisfying to cuddle. It gently stirs people's feelings and fills them with happiness. It draws out their capacity to love and gives them the energy to face their tomorrows. Though it is not alive, LOVOT is warm. It has been created for owners to love it.
Unique features of LOVOT
To be sold with 2 units as one set (single units to be sold from 2020)
Though it is a robot, it seems to be alive as if it were a living being
Though it is a robot, one can form a trusting relationship with it
Though it is a robot, it seems to have a social nature
Though it is a robot, it does not do any work in place of humans
Though it is a robot, it accelerates communication* between people
* As LOVOTs become friends with each other, communication between the owners expands
Profile of GX CEO Kaname Hayashi
1973: Born in Aichi prefecture in Japan
1998: Began career at Toyota Motor Corporation
Developed aerodynamic products such as Supercar "LFA"
2003: Developed aerodynamic designs of F1 (Formula 1) at the same company
2004: Developed aerodynamic designs of F1 at Toyota Motorsports GmbH (Germany)
2007: Managed development of mass-produced models at Product Planning Division (Z) in Toyota Motor Corporation
2011: Joined Masayoshi Son's program for successor development "Softbank Academia", external member of inaugural class
2012: Participated in development of SoftBank's emotion recognition personal robot "Pepper"
2015: Founded GX and assumed CEO post
2016: Procured fund amounting to JPY 1.40 billion, the largest domestically as seed round
2017: Procured fund amounting to JPY 4.35 billion for series A round
SOURCE: GROOVE X
Hilton Expands Presence in Guangzhou with Third Flagship Opening
Reading Time:
2
minutes
Hilton Hotels and Resorts, Hilton's (NYSE: HLT) flagship brand, announced the opening of Hilton Guangzhou Science City. The eight-story, 430-room full-service hotel is just minutes from the world-class Baoneng International Sports Arena and 15 kilometers away from Pazhou Exhibition Center. With its extensive meeting facilities, the hotel is primed to be the preferred choice for business travel and gatherings. The property is owned by Guangzhou Tianma Group and managed by Hilton.
"This new opening is Hilton's first in Guangzhou Science City, a growing Research and Development and IT center that is key to the development of Pearl River Delta as China'scentral hub for high-tech innovation," said Qian Jin, area president for Greater China and Mongolia, Hilton. "By delivering Hilton's exceptional service, we look forward to playing an integral role in defining the hospitality landscape as we enhance experiences for guests in Guangzhou Science City."
Ideally located in downtown Guangzhou Science City, guests can enjoy ease and convenience when attending the world's best entertainment events, industry exhibitions or business conferences. The property is strategically located within five kilometers of the technology campuses of leading Fortune Global 500 Companies and is only four kilometers away from Baoneng International Sports Arena, the most popular event venue for sports and entertainment events in south China. For a spot of retail therapy, guests can visit UTOPA shopping mall, which is just steps away from the hotel or enjoy nature in the parks surrounding around the hotel.
The modern hotel is thoughtfully designed to maximize energy efficiency, featuring an expansive skylight that fills the open lobby with natural light and exterior road lamps that are solar-powered. Contemporary touches can be found throughout the hotel's interiors, imparting minimalist, comfortable style across the four dining establishments and spacious guest rooms.
"With memorable experiences to be had at the property, this newest addition to the Hilton portfolio celebrates our commitment to offer guests moments that matter around the world," said Sean Wooden, vice president of brand management, Asia Pacific, Hilton.
Guests can indulge in luxurious comfort in each of the 430 well-appointed guest rooms, including 49 suites and apartments. Each room is complete with a private balcony with scenic views, floor-to-ceiling windows and a bathroom with separate bathtub and rain shower. Business travelers have the added convenience of a large workspace, complimentary Wi-Fi and an ergonomic desk chair.
Fourth edition of India Art Festival is held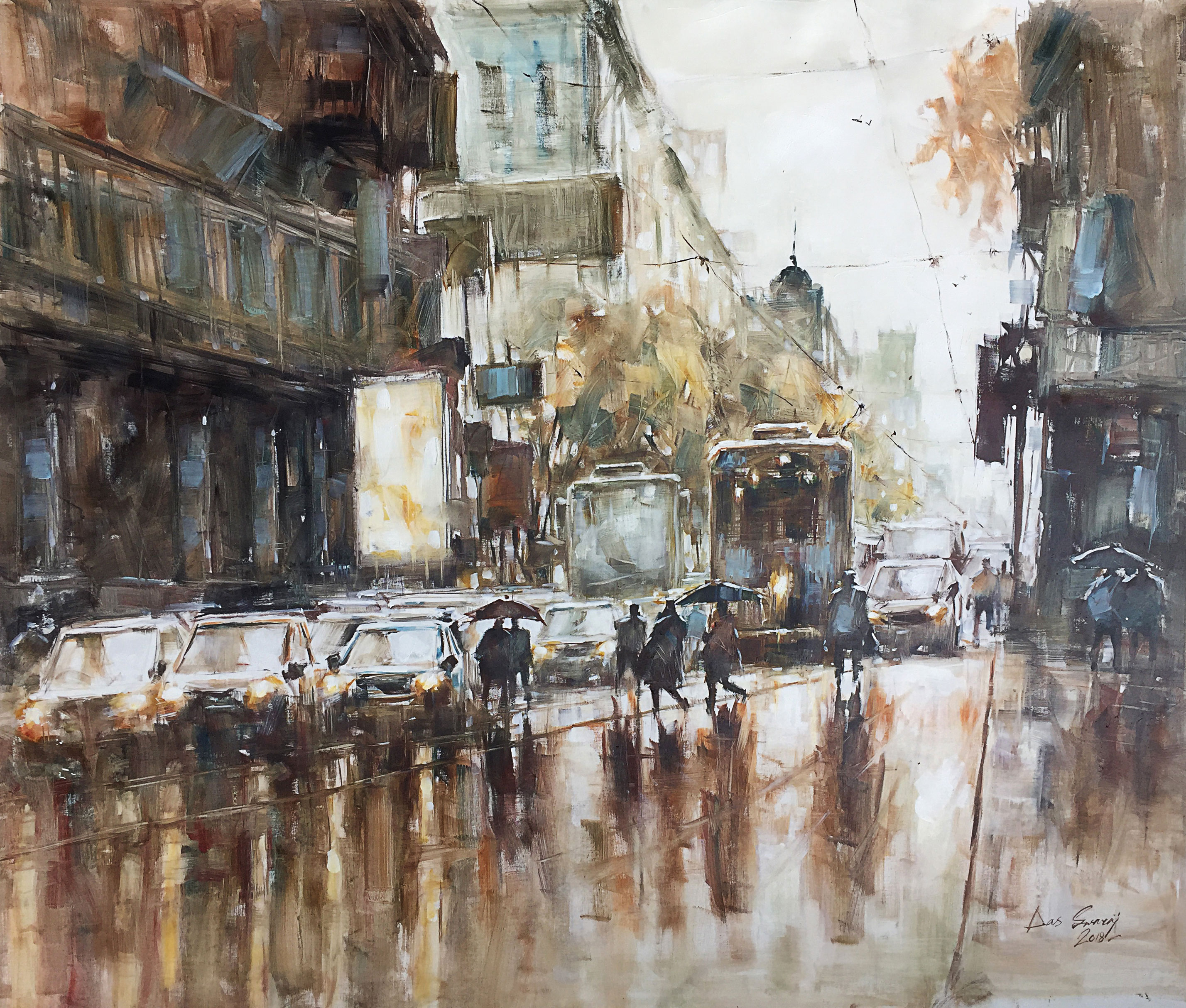 Reading Time:
1
minute
India Art Festival (IAF), a big gala of world's art, was held at Thyagaraj Stadium in New Delhi on November 22–25. The grand event attracted over 500 artists from 40 cities through its 35 art galleries. The even displayed all kind of arts: painting, sculptures, photography, ceramics, textiles and installations from rural India to metro cities.
The event, which is conducted by the publishers of Indian Contemporary Art Journal, was first held in 2011.
The focus of this year's event was the work and performance of 100 independent artists from cities like Chennai, Jammu, Tripura and Ahmedabad. The independent artists include mid-career, established as well as emerging artists.
IAF also offered a venue for budding artists to showcase their talent.
Rajendra, the director of India Art Festival, said: "The art scene in Delhi has become event-driven, with bigger art events drawing in more crowds than solo or group exhibitions in individual art galleries. Economical art fairs – in terms of participation cost – are easy for exhibitors to take part in and recover basic participation cost, hence they participate every year. Almost 90% of art galleries and 60% of artists are repeat participants in India Art Festival; this growth is phenomenal in such trying times."
Art festival like IAF offers a unique opportunity for artists and connoisseurs alike to create and appreciate new works of art.
Great response to Hindi Cinema Samman Samaroh in New Delhi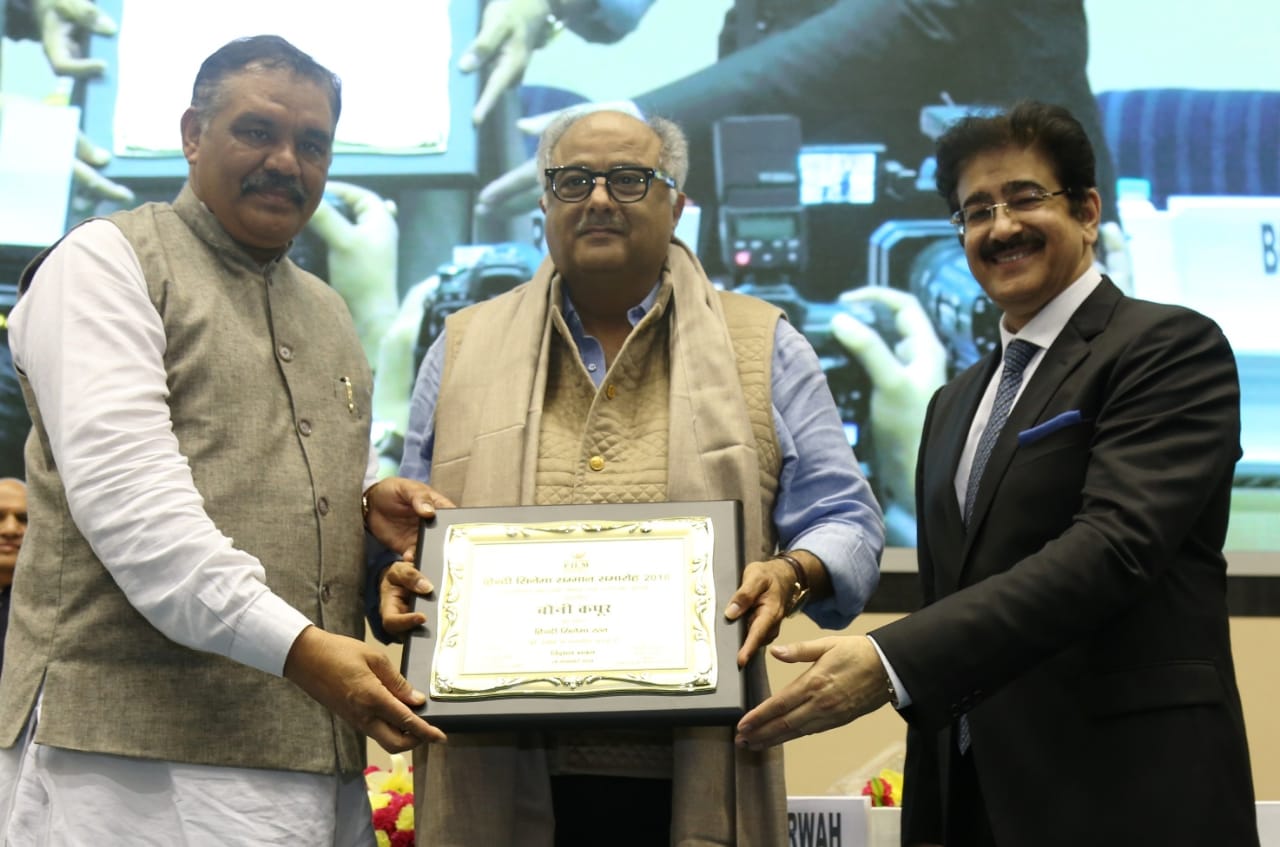 Reading Time:
2
minutes
The 2nd edition of Hindi Cinema Samman Samaroh was held in a glittering ceremony in Vigyan Bhavan, New Delhi. Some of the big names in the Hindi Film Industry were honoured during the event, including film producers Boney Kapoor, Mehul Kumar, Actor-Director Nandita Das, Actor Sanjay Kapoor and Zareen Khan.
Dr. Sandeep Marwah President of ICMEI and Marwah Studios said.
"Almost after 110 years of Hindi Cinema, we somehow forgot to honour and highlight the contribution of this most popular cinema of the world at the central level with National awards exclusively. We at ICMEI-International Chamber of Media and Entertainment Industry could feel the pain of this need last year," at the second edition of Hindi Cinema Samman Samaroh at Vigyan Bhawan.
The awards were presented by Hon. Satya Pal Singh Union Minister of State, Ministry of Human Resource Development responsible for Higher Education and Minister of State in the Ministry of Water Resources, River Development & Ganga Rejuvenation, Government of India and Hon. Vijay Sampla Union Minister of State Ministry of Social Justice and Empowerment, Government of India. The Ministers were also felicitated for their contribution to Hindi Cinema.
H E Dr. Ashraf Shikhaliyev, Ambassador of Azerbaijan was awarded the Hindi Cinema Samarthak Award.
"Appreciation is the key to enthusiasm. Our film industry is known to the world. The best film makers of the world watch Hindi cinema as it is a total entertainment," said Boney Kapoor, Chairman of the award Committee this time.
"Hindi Films have contributed to Hindi learning not only in India but all over the world. Not only entertainment, Hindi films are the best ambassador of our culture too. People all over the world like and love Hindi cinema. I congratulate each and every awardee and especially Sandeep Marwah for taking initiative to start an award like this," said Satya Pal Singh, Union Minister, Government of India.
"Hindi Cinema is the biggest in the country number wise, quality wise and popularity wise. It needs to be honoured and highlighted. I am lucky to be associated with now the most prestigious National Award for Hindi Cinema. My best wishes to each and every one present here and to the whole Hindi film industry for marvellous contribution towards entertainment," added Vijay Sampla, Union Minister, Government of India.
"Hindi Cinema is a complete package of Entertainment, Education and Information. It is the best way to learn Hindi, know the world through pictures and has enhanced tourism to a great extent," added Marwah.
The function marked the importance of honouring the yesteryear's greats for fuelling future growth.