Robotics startup Myrmex to launch automated grocery pickup system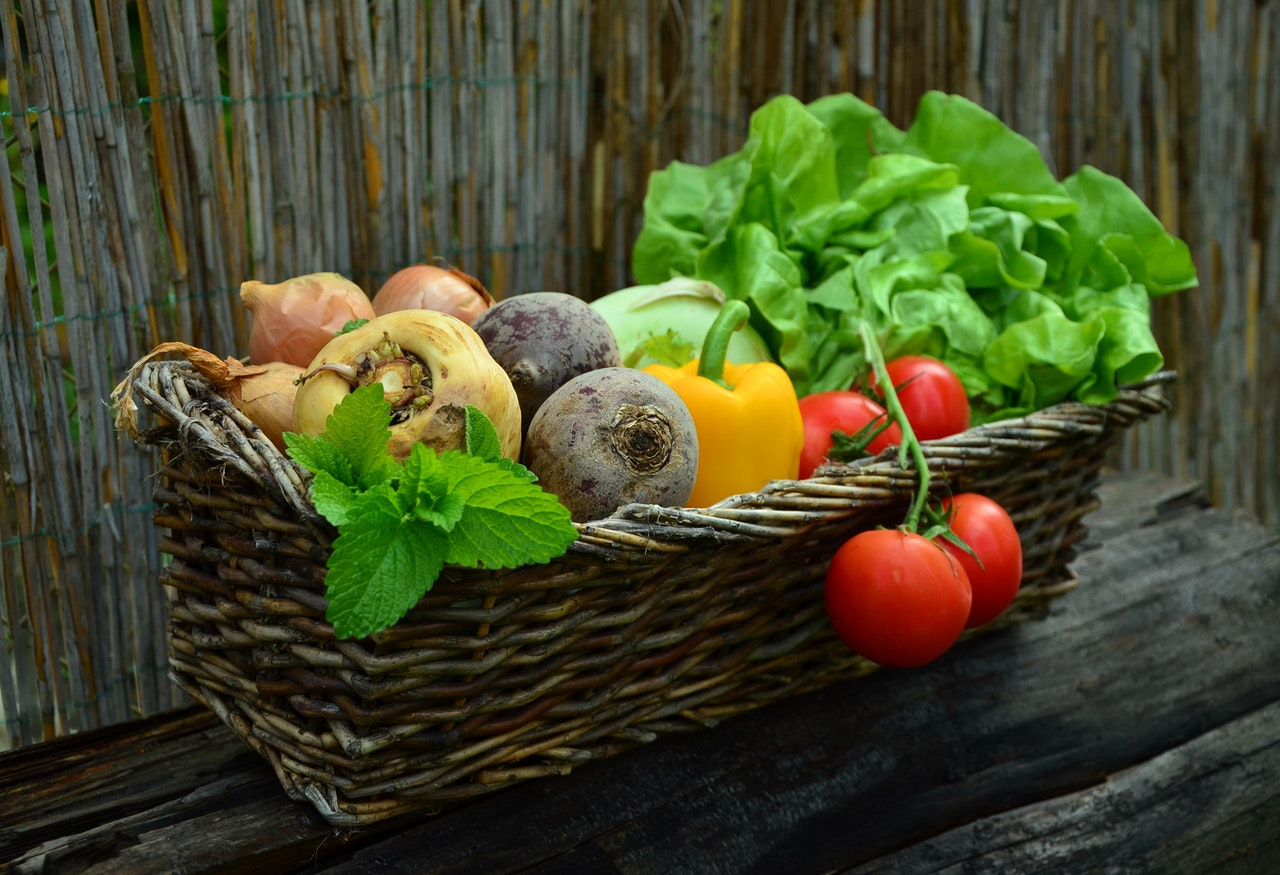 Reading Time:
1
minute
Robotics startup Myrmex has announced the launch their fully automated grocery pickup system, which seamlessly work in a mass market. The tool has an innovative, patented design, which has already attracted industry attention.
"Customers are increasingly looking digital in the quest for greater grocery shopping convenience," insisted Founder Ioannis Kanellos. "Myrmex goes a step further by leveraging the power of mobile robotic units and arm manipulators to deliver online orders faster than ever."
The new Myrmex tool can make grocery orders ready in a few seconds after customers arrive at the pickup point, 24/7.
The system makes use of mobile robotic units and mini loads around racked roll cages to wheel grocery containers right to the customer. Its unique design provides 10 per cent cheaper operations costs than the competition, and much more shopper convenience in the form of larger time slots and shorter wait times. And, it's all fully covered by two US patents.
"Our system's lowered operational expenses allow grocers to offer it as a free-of-charge service—thus leading to noticeable increases in their online sales," Kanellos stated.
NASCO Partners with Several Healthcare Companies to Form a Consortium Focused on Delivering Breakthrough Technologies for the Healthcare Industry
Reading Time:
2
minutes
NASCO, a leading provider of healthcare technology solutions, announced today that it has partnered with Blue Cross Blue Shield of Massachusetts, Blue Cross Blue Shield of Michigan (BCBSM), Horizon Healthcare Services, Inc. and Express Scripts to form a consortium focused on delivering breakthrough technologies for the healthcare industry. The consortium, named Coalesce Health AllianceSM (Coalesce), is initially focused on evaluating the application of blockchain to improve the efficiency and accuracy of member healthcare data exchanges across entities within the Blues' ecosystem.
Owned by and exclusively serving Blue Cross and Blue Shield (BCBS) health plans across the nation, NASCO fosters collaboration among BCBS plans to promote innovation, deliver shared solutions and create a competitive cost advantage. Coalesce views blockchain not only as a technology disruptor, but also as an enabler of business networks and collaborative information exchange. NASCO began working with its BCBS plan partners in 2018 to examine how blockchain could help transform its already strong collective business network into an efficient, real-time, secure, trustworthy ecosystem that would benefit all parties.
Coalesce has successfully executed an Alpha Pilot project to demonstrate a basic healthcare distributed accumulators blockchain solution in a cloud environment. The Alpha Pilot project addresses the challenges health plans experience in managing member accumulations — such as not being able to accurately identify members across entities, working with stale or incomplete data and running into inconsistent integration formats — to ultimately increase operational efficiencies and improve the member experience.
"As both a co-owner and customer of NASCO, we recognize the value of interoperability as a key pillar of our strategy," said Bill Fandrich, Senior Vice President and CIO for BCBSM. "Our recent success leveraging blockchain, in partnership with several other Blue plans in the Coalesce Health Alliance, is one step in that journey."
Interest in Coalesce has increased since the introduction of the Alpha Pilot project, as several other BCBS health plans, including HealthNow New York, Inc., are now participating in the consortium's advisory groups to evaluate the potential business value for their health plans.
"We're only at the beginning of our journey of testing traditional notions and transforming healthcare through innovative solutions," said David Weeks, CTO for NASCO. "But we're excited about the possibilities, and we're grateful to be part of a consortium of partners who are imagining the future of healthcare with us."
SOURCE NASCO
Ryerson's Chang School of Continuing Education Will Offer Business of Cannabis Course in Brampton This Spring
Reading Time:
2
minutes
Ryerson University's Raymond G. Chang School of Continuing Education announced today that it will be offering its course on The Business of Cannabis (CZEN 420) in Brampton. Classes will run from May 8 to July 31 on Wednesdays, from 6:30 p.m.–9:30 p.m.
Offering this cannabis course in Brampton is a natural progression, given that the City of Brampton was one of the first Ontario cities to open a cannabis retail store earlier this month.
"The legalization of recreational cannabis has presented an exciting array of employment and business opportunities throughout the Canadian market," said Marie Bountrogianni, Dean of The Chang School. "We look forward to bringing the Business of Cannabis to the Brampton community to help adult learners build their capacity to contribute to this dynamic and growing industry."
Building on Ryerson's expertise in entrepreneurship education, The Business of Cannabis explores a range of topics including financing for cannabis businesses and the complex regulations pertaining to the cultivation, processing, and distribution, marketing and selling of cannabis. Students learn how to apply entrepreneurship principles such as opportunity identification and evaluation, lean methods and bootstrapping. They will also have the opportunity to create a business plan and get in-person access to key cannabis industry leaders during planned panel discussions.
"Our programming is shaped by a diverse group of advisors who lead the way in the industry. Their expertise in business strategy and development, branding, science, health, as well as law and regulation has allowed Ryerson to offer this one-of-a-kind program. This is extremely important for an area that is complex and continues to change at a breakneck speed," said Linda Koechli, Program Director, Business.
The Chang School of Continuing Education recognizes the societal need for education and awareness about cannabis in order to support this growing and changing industry. The objective of the course is to give Canadian entrepreneurs a competitive edge in seizing the opportunities available in what has become a billion dollar business in Canada. The course will increase employability for those seeking entry- or intermediate-level functional positions in the cannabis industry.
The Business of Cannabis is just one of many innovative and forward-thinking courses offered by The Chang School in Brampton. The institution has been offering courses on cybersecurity since January 2019. For spring, The Chang School will once again be offering courses in in this timely subject area: Digital Forensics Systems (CKDF 130) and Continuity and Risk Management (CSCI 243) will be available to help meet the demand for skills needed in the field.
Visit this website for more information about The Chang School's The Business of Cannabis course.
Ryerson University's G. Raymond Chang School of Continuing Education is Canada's foremost provider of university-based adult education, facilitating access to the university's renowned, professionally relevant courses and programs. Our mission is to provide accessible lifelong learning through innovative programming that empowers adults to reach their life and career goals. We offer 81 certificate programs (31 of which can be completed entirely online), 12 part-time degree programs, and 65 course series. Our Experiential Learning Exchange (ELX) offers self-driven instruction that emphasizes hands-on, project-based learning and connects students with experienced industry leaders through coaching, master classes, and professional networking.
SOURCE Ryerson University
Aphria Secures Cannabis Cultivation License in Germany
Reading Time:
1
minute
Aphria Inc. ("Aphria" or the "Company") (TSX: APHA and NYSE: APHA) today announced that its German subsidiary Aphria Deutschland GmbH ("Aphria Germany") has secured the previously announced license for the domestic cultivation of medical cannabis from the German Federal Institute for Drugs and Medical Devices ("BfArM"), following the conclusion of a mandatory 10-day standstill period for public contracts. Aphria was granted a cultivation license for four of the nine total lots awarded by BfArM and is awaiting the completion of the tender process for the four remaining lots under review, one of which was provisionally awarded to Aphria Germany.
"Aphria thanks the BfArM for their diligent examination and validation of our approach for domestic cultivation with this license," said Hendrik Knopp, Managing Director of Aphria Germany. "Construction on our 8,000 square meter indoor cultivation facility is already underway and we anticipate it will be fully operational by Summer 2020. We are pleased to additionally support German patients in the upcoming months with high-quality imported cannabis flower and oils from Denmark and Canada."
Aphria Germany is building its indoor growing facility in Neumünster and is completing work on a state-of-the-art GMP-certified cannabis vault in Bad Bramstedt for the import of cannabis flowers and oil from Canada and Denmark. Aphria Germany also holds a 25.1% interest in Berlin-based Schöneberg Hospital, which provides access to both doctors and patients for education on the benefits of medical cannabinoids. Earlier this month, the company launched CannRelief, a CBD-based nutraceutical and cosmetics product line for the German market, produced in the EU and distributed by CC Pharma, a subsidiary of Aphria Inc. with access to more than 13,000 pharmacies throughout Germany.
We Have A Good Thing Growing
SOURCE Aphria Inc.