Robotics startup Myrmex to launch automated grocery pickup system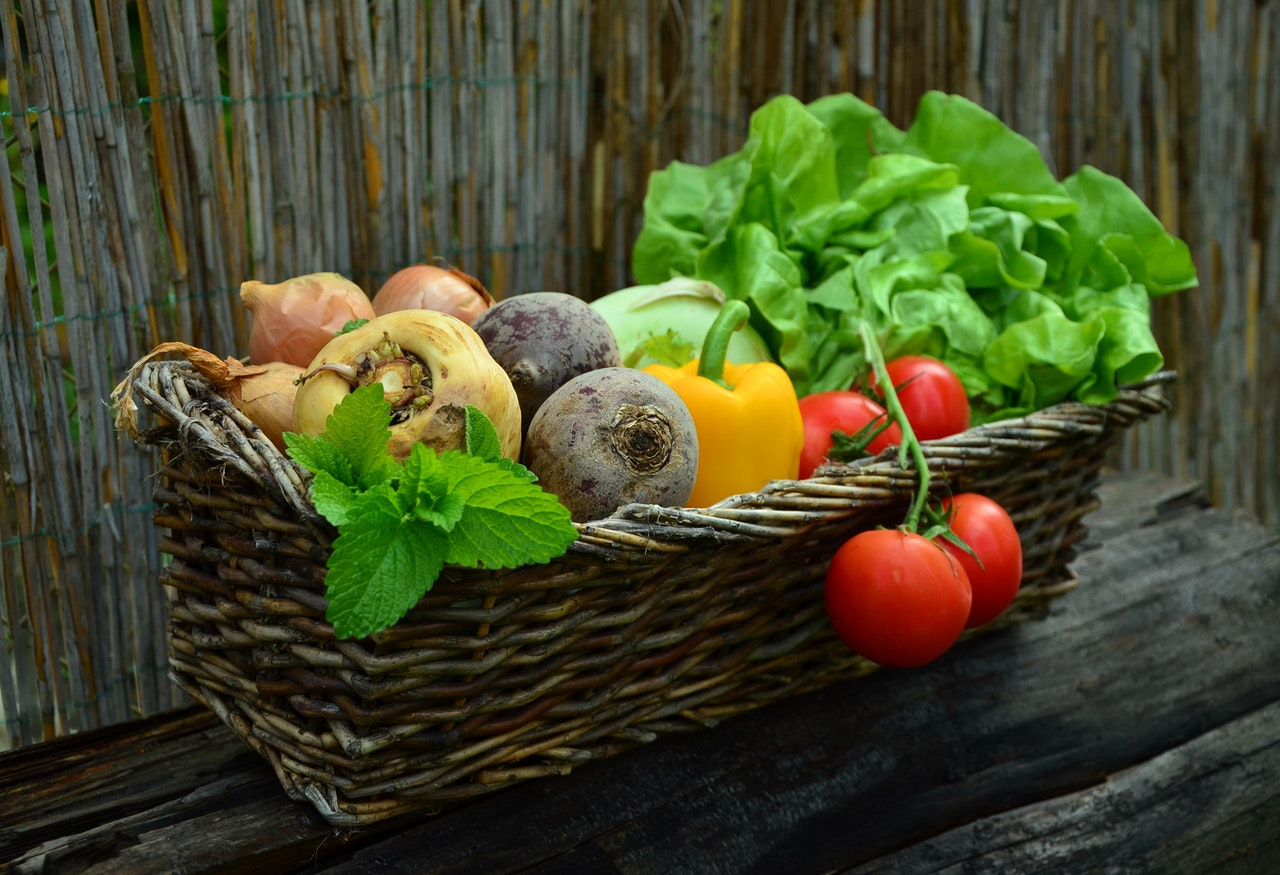 Reading Time:
1
minute
Robotics startup Myrmex has announced the launch their fully automated grocery pickup system, which seamlessly work in a mass market. The tool has an innovative, patented design, which has already attracted industry attention.
"Customers are increasingly looking digital in the quest for greater grocery shopping convenience," insisted Founder Ioannis Kanellos. "Myrmex goes a step further by leveraging the power of mobile robotic units and arm manipulators to deliver online orders faster than ever."
The new Myrmex tool can make grocery orders ready in a few seconds after customers arrive at the pickup point, 24/7.
The system makes use of mobile robotic units and mini loads around racked roll cages to wheel grocery containers right to the customer. Its unique design provides 10 per cent cheaper operations costs than the competition, and much more shopper convenience in the form of larger time slots and shorter wait times. And, it's all fully covered by two US patents.
"Our system's lowered operational expenses allow grocers to offer it as a free-of-charge service—thus leading to noticeable increases in their online sales," Kanellos stated.
ISABS: Personalized Medicine Conference With Nobel Laureates to Be Held in Split, Croatia
Reading Time:
2
minutes
International Society for Applied Biological Sciences (ISABS), Mayo Clinic and St. Catherine Hospital are organizing "11th ISABS Conference on Forensic and Anthropologic Genetics and Mayo Clinic Lectures in Individualized Medicine" (http://www.isabs.net) in Split, Croatia, June 17th – June 22th, 2019. The Conference is supported by The American Academy for Forensic Sciences and conference topics include: personalized and regenerative medicine, pharmacogenomics, molecular diagnostics, stem cell therapy, epigenetics, biobanking, microbiome, cancer genetics, immunotherapy, forensic and anthropological genetics, ancient DNA analysis, etc.
To view the Multimedia News Release, please click: https://www.multivu.com/players/uk/8494251-isabs-medicine-conference-in-split-croatia/
More than 50 invited speakers from Mayo Clinic, Harvard Medical School, Columbia University, Princeton University, University of Pennsylvania, MIT, Duke University, Max-Planck-Institute, Case Western Reserve University, Penn State University, Wistar Institute, George Washington University, Erasmus MC University, etc., as well as 500 participants will attend the Conference. Three Nobel Lectures will be given by prof. Robert Huber (Max Planck Institute of Biochemistry), prof. Avram Hershko (Technion), prof. Paul Modrich (Duke University).
Prof. Dragan Primorac, ISABS President said: "The future of medicine will rely on personalized treatments. During ISABS 2019 Conference we will envision the power and advances of personalized medicine that will create significant value for the healthcare system. Bringing together internationally renowned scientists to facilitate research and education of young scientists in individualized medicine speaks volumes about our dedication.  We will also discuss significant progress in forensic and anthropological genetics in the last years."
International Society for Applied Biological Sciences (ISABS) is the Association of the American Academy of Forensic Sciences and a leading society in forensic, anthropologic genetics and personalized medicine. ISABS Scientific Committee comprises four Nobel Laureates and world's top physicians and scientists.
According to U.S. News & World Report, Mayo Clinic is the #1 hospital overall and in more specialties that any other US hospital.
St. Catherine Hospital is a European center of excellence and the first European hospital to be awarded "Global Healthcare Accreditation."
Royal Philips, leading health technology company, is enabling patient-specific care with first-time-right decision-making and targeted therapy.
More information on "11th ISABS Conference on Forensic and Anthropologic Genetics and Mayo Clinic Lectures in Individualized Medicine" are available at http://www.isabs.net
Video: 
     https://www.multivu.com/players/uk/8494251-isabs-medicine-conference-in-split-croatia/
SOURCE International Society for Applied Biological Sciences (ISABS)
Lead5 Exposes Hidden Executive Jobs, Opening New Doors for Talented Executives
Reading Time:
2
minutes
Lead5, a leading provider of hidden executive jobs and intel, today announced enhancements to its platform that will give job-seeking executives unprecedented confidential access to the hidden and often secretive executive search world. The company believes that this latest round of enhancements will provide even more targeted opportunities to top candidates who are looking for a competitive edge in their executive job search.
"Our latest enhancements serve to empower Lead5 members by offering them the earliest and most personalized access to the hidden executive job market which has remained veiled for decades," said Co-Founder and CEO Josh Wimberley.  "I get excited when Lead5 members reach out to me and credit Lead5 with helping them land their latest opportunity."
CEO Josh Wimberley went on to express enthusiasm about Lead5's new 'Private Equity Deals' feature, "I spent nearly two decades as a Senior Partner and Practice Leader at a leading executive search firm, and I've helped hundreds of CFOs successfully transition into their next role. My CFO contacts have expressed to me a desire to stay continually apprised of the dynamic private equity world. I'm excited to deliver a 1-stop shop experience where CFO's can learn all the salient details of the latest PE-backed deals in near real-time filtered by industry and region."
Specific highlights of Lead5's latest platform enhancements include:
More Hidden (Unlisted) Executive Jobs.  150%+ increase in hidden executive opportunities achieved through Lead5's proprietary AI and algorithms. Executive job seekers can pursue these openings without posting their CV publicly or listing their job-seeking status, thereby ensuring confidentiality.
Private equity jobs and intel.  70%+ of private equity deals result in executive leadership changes at the portfolio company. Lead5 now reports these deals and the resulting job opportunities in near real-time.
Hyper-targeted hidden job opportunity notifications.  Members will receive email notifications based on job criteria that they set with Lead5's proprietary My5 filters to find the perfect fit.
Personalized dashboard and advice.  Lead5 now offers a personalized summary view of opportunities and news to allow members to quickly hone in on important intel. Lead5 added suggestions for contacts to know, and actions to take to guide prospects into their next prominent role.
The company says a primary aim of this release is to provide unparalleled specificity and personalization that respects its members' busy lives and makes their executive job search more efficient and successful.
SOURCE Lead5
NetCents Technology Eliminates Blockchain Transaction Delays With Zero Confirmation and Risk Analysis
Reading Time:
2
minutes
NetCents Technology Inc. ("NetCents" or the "Company") (CSE: NC) (Frankfurt: 26N), is pleased to announce that it has released its Zero Confirmation and Risk Analysis technology that guarantees cryptocurrency transactions before they are confirmed on the blockchain.
"The delay in transaction approval is the biggest hurdle for card present, retail merchant and partner adoption. As it is right now, there is a delay for all cryptocurrency transactions, opening a window for transactions to timeout, fraud, and double spending," stated Clayton Moore, CEO of NetCents Technology. "The launch of this technology lines up with our POS and terminal integration and rollout. Being integrated with companies like Oracle and PAX, who alone has over 26 million terminals, the delay at the point of sale was something that we knew we needed to eliminate to instill confidence for retail merchants to begin accepting cryptocurrency and avoid transaction delays for the consumer."
In addition, the Company will be licensing this technology to cryptocurrency payment processors, retailers, and any business that is looking to validate a transaction before the transaction is confirmed on the blockchain. There are currently over 287,000 blockchain transactions per day that this technology can be applied to. With the wait time currently being the biggest hurdle for retail adoption, this technology eliminates that hurdle which the Company anticipates will further drive merchant and transaction growth.
The NetCents Zero Confirmation and Risk Analysis technology facilitates near-instant, risk-mitigated commerce, guaranteeing the cryptocurrency transaction before it is confirmed by miners on the blockchain. The technology provides a score for each transaction, guaranteeing the transaction against double spend, expiration, and other fraud. If the transaction passes the NetCents scoring algorithm, the transaction is approved with 0 confirmations. At launch, the Company will be using this technology for all Bitcoin transactions and will be rolling out for Litecoin and Bitcoin Cash transactions within the next 6-weeks.
This platform enhancement reduces the wait time at point of sale transactions which the Company has seen take up to 30 minutes. With Zero Confirmation and Risk Analysis, NetCents is now able to deliver near real-time confirmation for 98% of all Bitcoin transactions.
SOURCE NetCents Technology Inc.