Robotics startup Myrmex to launch automated grocery pickup system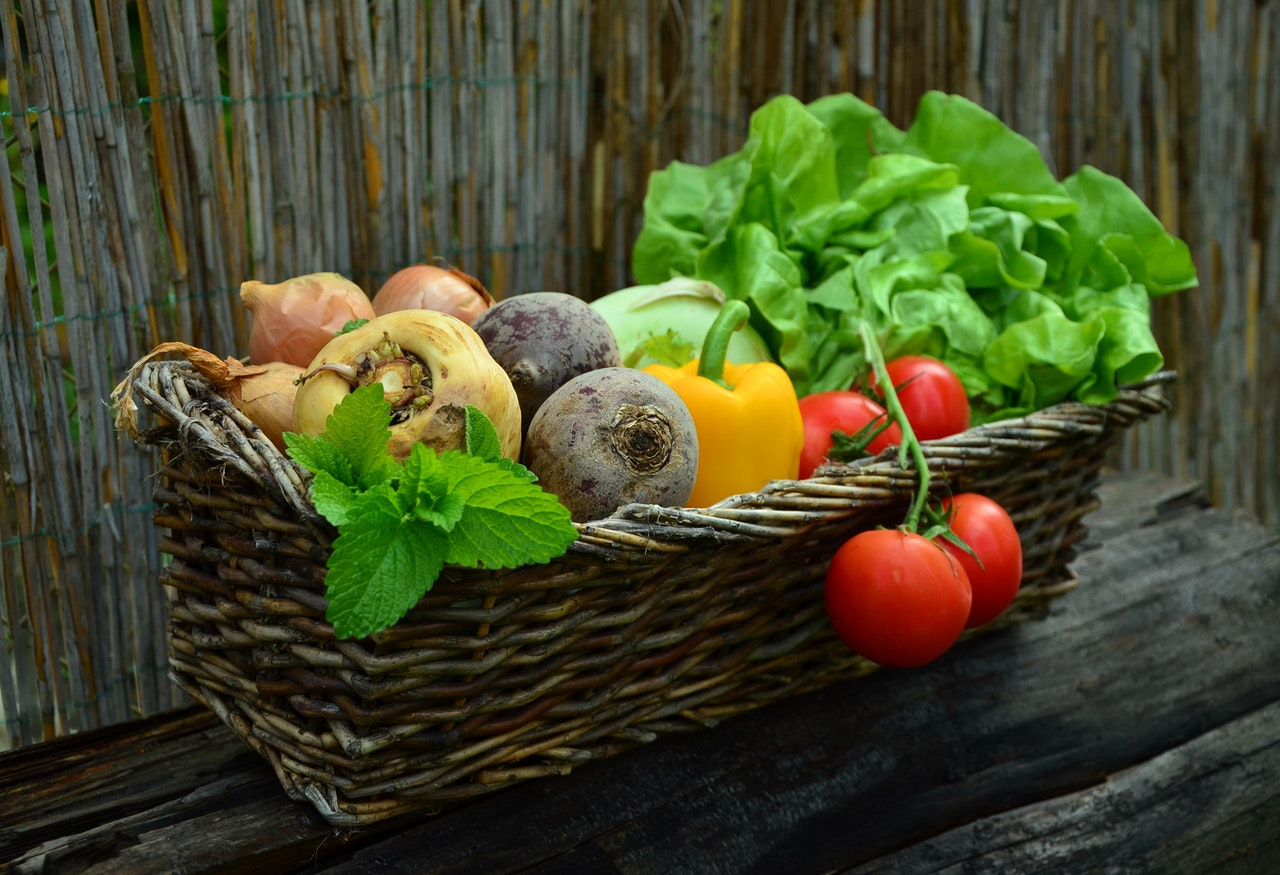 Reading Time:
1
minute
Robotics startup Myrmex has announced the launch their fully automated grocery pickup system, which seamlessly work in a mass market. The tool has an innovative, patented design, which has already attracted industry attention.
"Customers are increasingly looking digital in the quest for greater grocery shopping convenience," insisted Founder Ioannis Kanellos. "Myrmex goes a step further by leveraging the power of mobile robotic units and arm manipulators to deliver online orders faster than ever."
The new Myrmex tool can make grocery orders ready in a few seconds after customers arrive at the pickup point, 24/7.
The system makes use of mobile robotic units and mini loads around racked roll cages to wheel grocery containers right to the customer. Its unique design provides 10 per cent cheaper operations costs than the competition, and much more shopper convenience in the form of larger time slots and shorter wait times. And, it's all fully covered by two US patents.
"Our system's lowered operational expenses allow grocers to offer it as a free-of-charge service—thus leading to noticeable increases in their online sales," Kanellos stated.
New Tampa General Hospital center uses human and artificial intelligence to improve patient care
Reading Time:
4
minutes
Today Tampa General Hospital launched a high-tech "mission control" clinical command center which uses artificial intelligence and predictive analytics to improve and better coordinate patient care at a lower cost.
The hospital's new center is called CareComm and has been developed in partnership with GE Healthcare. It features 20 artificial intelligence apps, video walls with 38 large screens, 32 work stations, multiple computer systems, and a multi-disciplinary clinical team that includes doctors, nurses, and allied health professionals.
CareComm staff use these resources to predict the needs of patients and team members before they arise. With CareComm, Tampa General can anticipate potential roadblocks and issues in the care process, ensuring that rooms, equipment and medical professionals will be available for patients as soon as they're needed.
Florida Gov. Ron DeSantis came to TGH for the CareComm unveiling on Tuesday and said he was impressed by the innovation.
"If you had told me we were in Kennedy Space Center in there, I probably would have believed you," the governor said.  He said TGH staff had explained how CareComm helps different hospital departments collaborate and avoid communications silos. "They've broken down all these barriers and are able to achieve efficiencies and I think that's great."
"CareComm is a new center at Tampa General Hospital that harnesses technology and ingenuity to further improve healthcare," DeSantis said. "Ensuring Floridians have access to higher quality and more affordable healthcare has been a priority of my administration. I look forward to seeing CareComm's impact in the Tampa Bay Community."
The center will improve quality while decreasing costs, said John Couris, president and CEO of Tampa General Hospital.
"CareComm is a huge step in our journey to become the safest and most innovative academic health system in the country," Couris said. "We're grateful to our physicians, nurses, staff, and our GE Healthcare partners for helping us leverage technology to drive quality up and costs down. This means better care and lower costs for patients."
Several other elected officials attended the unveiling on Tuesday.
CareComm's temporary facility, open since December, already has helped TGH reduce the average patient's length of stay in the hospital by about half a day. This creates a better experience for patients who are ready to leave the hospital and also allows new patients to get to their rooms sooner. Reducing such inefficiencies has saved about $10 million – savings that ultimately benefit staff and patients.
All this data and analysis is focused on one goal – providing world-class care to patients in a more efficient way.
"CareComm helps us ensure that each patient gets the best possible care right when they need it," said Dr. Pete Chang, vice president of Care Transitions. "Because our CareComm team is focusing on smoothing each patient's journey through the hospital, our clinical team at the bedside has more time to spend with the patient."
TGH doctors, nurses and administrators already work to manage the flow of patients, but it's a complex task at a 1,007 bed academic medical center that on any given day treats people for cancer, traumatic accidents, heart attacks, infectious diseases and transplant operations.
CareComm uses the best of human ingenuity and artificial intelligence to manage this process.
Part of the reason that CareComm is working so well is because our team work elevates technology," said Kelly Cullen, executive vice president and chief operating officer. "We've got teams from across the hospital – from nurses to transport staff to environmental services – sharing and acting upon information in CareComm to help our team members make sure our patients get the best care." The center uses technology developed by GE Healthcare.
"Tampa General's focus on team, patients and innovation was apparent from our first interaction," said Jeff Terry, CEO of Clinical Command Centers for GE Healthcare. "It's a terrific environment. The CareComm program includes a digital twin of TGH and a range of process improvement projects. Today is a terrific milestone for John and his team, the results are already impressive, and there's so much innovation still ahead."
CareComm's features include:
20 artificial intelligence apps, or "tiles," from GE Healthcare. These tiles process hundreds of messages every minute, apply advanced analytics, and then provide decision support for CareComm staff
Individual "tiles" that monitor patient flow, track any delays in care, and even spot early warning signs that a patient's health may be declining
38 large screen LCDs so the tiles can be displayed with live data all the time
4 of the LCDs are touch screens so staff can manipulate tiles during huddles and meetings
Carefully designed processes used by CareComm staff to help team members in the moment
Why are these changes important? It's all about improving the care to patients – and improving their health outcomes.
Getting patients connected with nurses, doctors and hospital rooms at the soonest possible time often improves their care. "We all know the earlier you treat someone, the better the outcome is, generally speaking," Chang said.
TGH hospital began a temporary scaled-down version of CareComm in December and moved into a new 8,000 square-foot headquarters on the hospital's main campus today.
The coordination provided by CareComm also has enabled TGH to open a new Departure Lounge to further improve patients' experience and patient flow. Instead of waiting in their hospital room to receive their take-home medicine or for their ride home, patients are now able to go to the lounge. It has comfortable chairs, televisions, wi-fi, plus free coffee and snacks. This allows patients to wait in a friendly and comfortable atmosphere, and it also opens up hospital beds sooner for those with acute needs.
"CareComm is the kind of innovation that Tampa General stands for," Couris said. "Our commitment is to design a system that creates a sustainable and reproducible way to drive up the quality of care and lower of cost. We want to pass this value on to the patients, the payors, and the employers, creating a less expensive delivery model for health care in our state."
SOURCE Tampa General Hospital
Gaming Standards Association (GSA) Announces its 2019 Technology Summit: "Focus on Artificial Intelligence"
Reading Time:
3
minutes
The exciting world of Artificial Intelligence (AI) will be the subject of the Gaming Standards Association's (GSA) latest Technology Summit (GSATS), "Focus on Artificial Intelligence." This crucial technology event for the gaming industry takes place November 6 and 7 at the Hyatt Regency in San Diego, Calif.
The in-depth summit is a follow up to last year's overwhelmingly successful summit, "Focus on Blockchain." Registration is available now at https://www.gamingstandards.com/en/gsa-technology-summit-focus-artificial-intelligence.
AI is defined as "the ability for computer-based programs to parse large volumes of data, identify patterns, learn those patterns, discern probable outcomes and make recommended actions based on that learning."
As defined, AI has great applicability in the global gaming industry with use cases ranging from responsible gaming, such as, the early identification of potential problem gamers based on analysis of actions and the evaluation of pertinent big data, to tracking patrons feelings and analyzing their needs and interests allowing for the creation of better gaming experiences, anti-money laundering, identifying most valuable players, identifying efficiencies for revenue maximization, and a host of others.
Leading AI experts from around the world are scheduled to present at the event, including:
Dr. 

Stasi Baran

 ~ COO, nQube Data Science Inc.
Mr. 

Kiran Brahmandam

 ~ CEO, Gaming Analytics
Mr. 

Andrew Cardno

 ~ CEO, Innovation Gaming Group
Dr. 

Gavin Clarkson

 ~ Managing Director, Native American Capital
Mr. 

Simo Dragicevic

 ~ Founder and CEO BetBuddy, a Playtech Company
Mr. 

John English

 ~ Partner, MD Sports and Technology, Global Market Advisors
Mr. 

Earle Hall

 ~ CEO AXES.ai
Mr. 

Tim Huckaby

 ~ Founder and Executive Chairman, VSBLTY
Mr. Amit Likhyani ~ Account Executive, Dynatrace
Mr. 

Mark Pace

 ~ Managing Director, GSA Europe
Mr. 

Clayton Peister

 ~ Managing Director, Differential Labs
Mr. 

Joseph Pisano

 ~ Founder and CEO, Jade Group Companies
Mr. 

Nimish Purohit

 ~ Sr. Director, Tech. Compliance, Aristocrat Technologies
Mr. 

Travis Siegfried

 ~ Global Cognitive AI & Vision Solution Eng., IBM
Dr. 

Ralph Thomas

 ~ Founder and President, Education Revolution LLC
Mr. 

Markus Van Kempen

 ~ Corporate Strategy Executive, IBM
Dr. 

Johannes Wilms

 ~ Sr. Data Scientist, NOVOMATIC AG
Mr. 

George Yang

 ~ Founder and CEO, 

AI PROS
GSA is gratified to recognize our event sponsors: Diamond sponsor AXES.ai, a Cloud Information Management Platform that licenses actionable intelligence and applications to the Global Gaming & Amusement Industry and Platinum NOVOMATIC AG, a producer of high-tech gaming equipment and operator of electronic casinos, regular casinos and sports betting outlets, as well as a technology and service partner in the lottery segment.
Sponsorship opportunities are still available. To become a sponsor of this important event, contact Peter DeRaedt, GSA President at pres@gamingstandards.com.
There is a GSA level of membership to fit every budget. For more information, visit www.gamingstandards.com.
GSA Platinum members include: Aristocrat Technologies Inc.; International Game Technology (IGT); Konami Gaming Inc.; Microgaming Software Systems, LTD.; NOVOMATIC AG; Playtech, (PTEC.L) & Scientific Games International (SGMS).
Other members include: ABARIS, INC; Adlink Technology Inc.; Ainsworth Game Technology Inc.; Alphaslot; Amatic Industries GmbH; AmTote International; APEX pro gaming; Ares Way; Aruze Gaming America, Inc.; Atlantic Lottery Corporation; AXES.ai; BMM Testlabs; Canadian Bank Note Company, Limited; Canadian Gaming Association; Casinos Austria; ComTrade Gaming; Combination AB; Crane Payment Innovations (CPI); European Casino Association; Everi; Fortunet; Foxwoods Resort Casino; Gaming Laboratories International, LLC. (GLI); Gaming Consultants International; Gaming Technologies Association; Gauselman GmbH; Genlot Game Technology Co., Ltd.; Grand Vision Gaming; Grover Gaming Inc.; Incredible Technologies; Intralot S.A. (INLr.AT); Inspired Gaming Group Ltd.; Interblock USA; JCM Global; M3 Technology Solutions, LLC; Macao Polytechnic Institute; Macau Gaming Equipment Manufacturers Association; Manitoba Liquor & Lotteries Corporation; Maxgaming; Mobile Gaming Monitoring On GmbH; Multi-State Lottery Association; Nidec Sankyo Corporation; Oregon Lottery; Paltronics Australasia Pty. Ltd.; PSM Tech; PVS Australia Pty, Ltd.; Quixant; Radical Blue Gaming; Random Consulting; Sega Sammy Creation, Inc.; Seminole Tribe of Florida; Seoul National University of Science & Technology; Smernax Holdings Ltd.; Synergy Blue; U1 Gaming; Universal de Desarrollos Electronicos, S.A.; UNLV International Gaming Institute; VEIKKAUS; Western Canada Lottery Corporation.
TruTrace Technologies and Anandia to Collaborate on Analytical and Genetic Testing for Cannabis
Reading Time:
2
minutes
TruTrace Technologies Inc. (CSE: TTT; OTCQB: TTTSF) ("TruTrace"), creator of the first fully-integrated blockchain platform that registers and tracks intellectual property for the cannabis industry, today announced that it has signed a letter of intent ("LOI") to establish a strategic working relationship with Anandia Laboratories Inc. ("Anandia"). The two companies intend to collaborate on an integrated testing solution in relation to TruTrace's development of a blockchain-secured traceability ecosystem for the cannabis industry.
Anandia is considered an industry leader in science, genetics, and independent cannabis product testing. Pursuant to the LOI, Anandia will serve as a primary analytical and genetic testing partner in the TruTrace ecosystem. The parties will also explore ways to work together on rapidly expediting and optimizing the testing processes under the Cannabis Act (Canada) as set forth by Health Canada, as well as evolving genetic testing practices in the cannabis industry.
Anandia is also expected to be one of the featured testing facilities in the Shoppers Drug Mart ("Shoppers") and TruTrace Technologies medical cannabis verification pilot program (the "Pilot Program"). As announced by Shoppers at the second annual World Cannabis Congress, the Pilot Program is built on TruTrace's proprietary StrainSecure™ platform, which focuses on testing and verification to confirm the origin, authenticity and quality assurance of cannabis products.
"We are very excited to have Anandia join us as a testing partner in the StrainSecure ecosystem," said TruTrace Technologies CEO Robert Galarza. "Its genetic testing expertise and capabilities combined with its full range of analytical testing makes it a 'one-stop shop' that we expect will play an important role in our traceability program."
"Establishing a comprehensive traceability program is an important step for the cannabis industry in offering full transparency and verification for patients and consumers," said Dr. John Coleman, Anandia President and Co-Founder. "We are supportive of these objectives and look forward to working with TruTrace, Shoppers and others in the Pilot Program."
Under the StrainSecure program, the TruTrace team collects plant testing data and performs genomic verification in plant batches which are then registered in a blockchain-enabled database for intellectual property protection and strain validation. All information gathered from the plants, including their molecular and chemical makeup, can be tracked via the program.