Study finds that CEO activism is a double-edged sword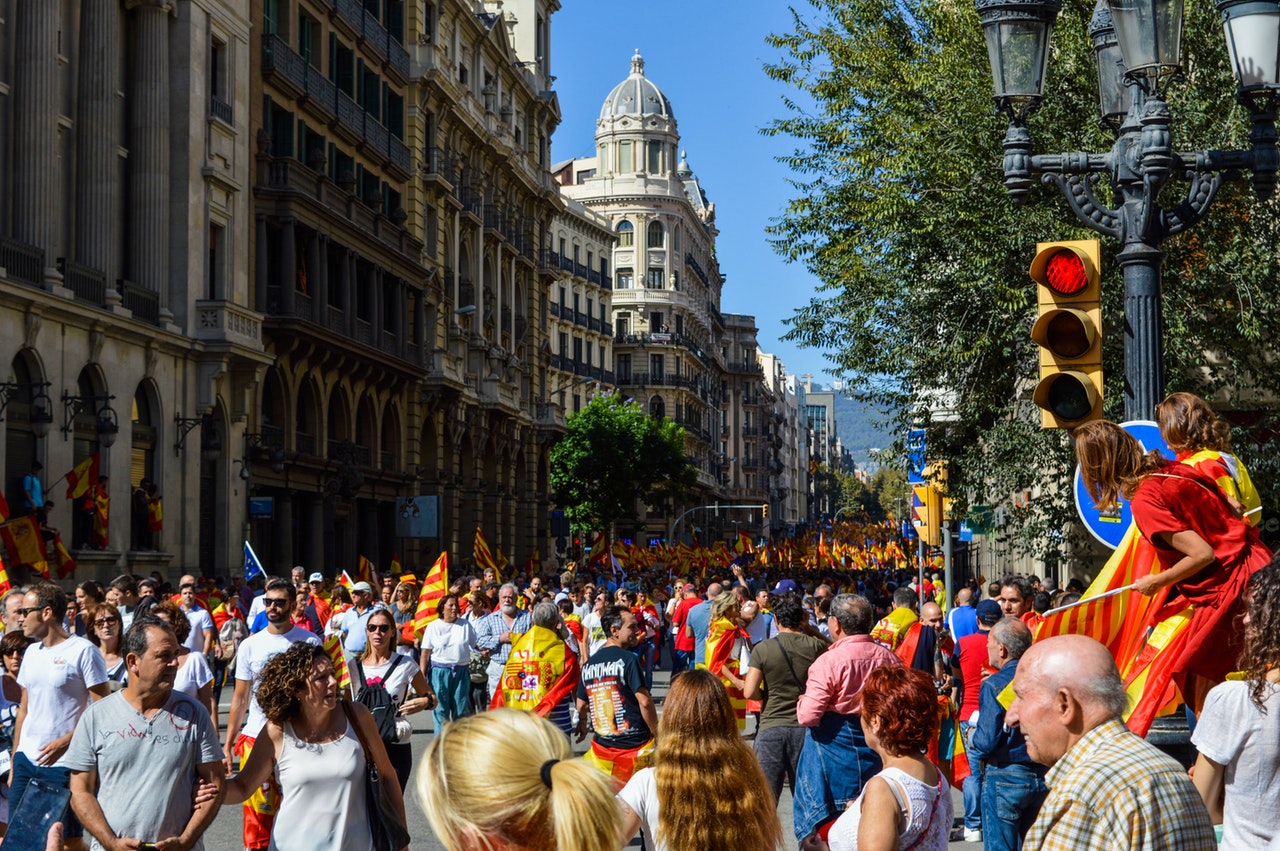 Reading Time:
3
minutes
A new paper published by Stanford and The Miles Group analyses the risks of CEO activism and concludes that it is a double-edged sword.
It is a Stanford Closer Look paper from the Corporate Governance Research Initiative (CGRI) at Stanford Graduate School of Business, authored by Stephen Miles of The Miles Group (TMG), and Kim Wright-Violich of Tideline.
The study concludes that while most corporate chiefs walk a careful line to avoid offending customers, employees, and the public at large in taking public positions on issues, the changing role and visibility of the CEO is complicating the picture.
"The 'double-edged sword of CEO activism' reflects the tricky risk calculation for CEOs as they wade into public commentary on often highly controversial issues," says Miles, whose TMG firm coaches CEOs and leadership teams in top global companies.
"CEOs are commenting on issues that were once thought to be a third-rail – such as gun control or climate change – and we see a mixed response from stakeholders about leaders putting themselves out there like this," he says. "While certain groups may respond positively to a bold statement over social media, investors may penalize a company with a stock dip if they feel that a position is too edgy for that particular company."
The paper explores the practice of CEOs taking public positions—through the media and Twitter—on environmental, social, and political issues not always directly related to their business, and examines how boards should weigh the costs and benefits of these CEO actions. This latest addition to the Closer Look series was based on research conducted by Accounting Professor David F. Larcker and CGRI Researcher Brian Tayan, of the Arthur and Toni Rembe Rock Center for Corporate Governance at Stanford University.
"CEO activism is not new, but it is becoming more common and receiving more attention," says Professor Larcker. "Boards and CEOs need a thoughtful framework for thinking about the issues of the day and how – or whether – the company wants to be positioned."
According to Miles and his colleague Taylor Griffin, COO at TMG, CEOs must be aware of the following three common scenarios:
Event-driven – "The type of crisis event such as when an accident happens, even due to the fault of the company, requires a human, 'authentic' response from a CEO," says Griffin. "Many CEOs are caught flat-footed in these events, reverting to some kind of legalistic avoidance of accountability. The new standard for CEO response is the community standard versus a more 'corporate'-sounding response. This is an instance where a CEO needs to sound more activist and involved."
CEO-driven – "Unlike a company-specific crisis requiring action and response by that particular company (see above), this is the type of defining societal issue that, in this day and age, is almost forcing some companies and CEOs to 'pick a lane,'" says Griffin. "With the Parkland shooting, for example, many companies – driven by the CEO – felt that they had to respond to the event with a position around the NRA. Whether it is gun violence or climate change or LGBQT or immigration or another highly charged issue, the CEO and company must start having the conversations internally ahead of time and figure out where they want to land when another crisis surfaces and the CEO is expected to take a stand."
"Simmering issues" – "Every company has one or more issues related to their business or industry that is lurking or 'simmering' as part of the public conversation – whether it's cage-free eggs or plastic waste or the use of fur in clothing manufacturing," says Miles. "CEOs have to be keenly aware of the potential controversies that could erupt from any of these kinds of risks, and map out ahead of time the public positions they want to take instead of being ad hoc about it. Or perhaps the 'simmering issue' provides the opportunity for the CEO and company to put a stake in the ground and be activist pioneers in their industry. Either way, CEOs must try to be proactive about what issues are causing chatter, what risks they are taking coming out on either side of an issue, how far out in front of issues they want to be publicly, and to what degree they are investing their corporate time and capital in the areas that are likely to 'blow up' in the not-too-distant future."
"Activist statements can have a real impact – positive or negative – on customer and employee attraction and retention," Professor Larcker adds. "There are tremendous differences across age groups and political affiliations, and every company's population is different. It's critical that the CEO and senior management develop a guiding framework around the level and tenor of CEO activism, and then run this framework by the board of directors, to ensure that the path is strategically appropriate for the company."
Sustainability Deal – Gwyneth Paltrow & The Unscented Company
Reading Time:
3
minutes
The Unscented Company also stated, smells, fragrances, essential oils, flower smells, or fruit smells are nice and good. I share this vision. Our senses are opened with the scents. However, personally, I am glad that there are more companies that are producing products without fragrances or scents. I am not a fan of smells. In the past years, I've used more organic products and natural, products, that I realized at a moment, that for me some products' had too strong smells or my senses are different, now. Not to mention, that I have pets in my home, who, especially cats are really sensitive to fragrances, even if they are natural, some of them can even be harmful for them. I also started to use more fragrance-free products. The truth is I've seen this company's website and I am delighted about the products. Those fragrance-free products are really great, and I think they are healthier as well. They use plant-based and biodegradable products, without testing on animals.
If I am delighted about those products, and as we can see, others like big names from the Film Industry, like Gwyneth Paltrow, too. She owns a company, which has also an online shop. Gwyneth's goop company and her vision will probably suit well to this environmentally friendly company. At goof you can find and shop so many products, starting from beauty products, to food and recipes, lifestyle advises, and it is involved in wellness, travel, and spirituality as well. You can find detox ayurvedic products or sustainability starter kit for kids. The website clearly has made a decision to support sustainability, natural and plant-based products, advices for working women and interesting recipes.
I admit that, till now, I've been never heard about these two companies and their websites, and I am pleased to write about them, as I find it really amazing. Also, goof has an extraordinary openness to more niches and you can find, as a woman, everything you'd like to know, to buy, or to make some changes in your lifestyle and daily habits.
The Unscented Company have prevented through the years thousands of plastic bottles from entering into the circulation and markets. So this deal will help people who are shopping online from such websites like a goof to change their habits and to live more environmentally friendly.
I would like to add here a Vegan Breakfast. I've founded on goof, and made me feel more flattered.
Charcoal Oat Waffles with Blueberries and Spirulina Yogurt
4 tablespoons flax meal
6 tablespoons water
3 cups oat flour
4 teaspoons baking powder
1 tablespoon activated charcoal
½ teaspoon salt
1½ cups almond milk
¼ cup coconut oil
1 tablespoon apple cider vinegar
1 teaspoon vanilla
1 teaspoon spirulina
1 cup coconut yogurt
1 cup fresh blueberries
Combine the flax meal and water in a bowl and let sit to gel for 5 minutes. Add the oat flour, baking powder, charcoal, and salt.
In another bowl, whisk together the almond milk, coconut oil, apple cider vinegar, and vanilla. Slowly add the dry ingredients to the wet until totally combined.
Pour a ladleful of batter into a preheated waffle maker, set to desired setting, and let cook.
Combine the spirulina and coconut yogurt in a bowl. Top the waffle with a dollop of the yogurt and fresh blueberries. (The Recipe is from goop.com – 3 Delicious, Spectacular-Looking Vegan Breakfasts)
References: goop.com
SOURCE: The Unscented Company
CBD Industry – Green Growth Brands Expands
Reading Time:
4
minutes
I am involved in health, nutrition, and natural therapies. Not just as hobbies, but also I've studied throughout my previous life and used from more than 10 years natural health prevention products, and I agree this is the solution for long term health stability and prevention without harming.
I have a special affinity for natural products and I really have big respect for those companies who are involved in this or invested in this. There is a need and nowadays scientists and doctors through their studies are cropping up with statements on alternative therapies and natural remedies side.
Coping with other industries with strong chemical medicines it wasn't an easy start, nor for people's mindset.
Such companies like Green Growth Brands, with huge involvement in botanical and cannabis manufacturing, having a distinguished expert team behind and has made another step.
They have entered my favorite state in the USA, Arizona, dealing and making a definitive agreement with ZLJT LLC & Arizona Natural Pain Solutions Inc., which hold license, and they opened their cannabis dispensary, called "Desert Rose", which is entirely involved in natural pain and medical marijuana license and products for those in need.
Photo: Dispensary Deals – Desert Rose
With this agreement, Green Growth Brands' team was impressed by the quality of the operations, and also a dedicated team behind Desert Rose. Their products are safe and have pure quality. They also have an education center for first-time patients. They also own some type of concentrates like Butane hash oil (BHO), CO2 oil, Tinctures – The result of using alcohol to extract the active cannabinoids, creating a liquid that after that can be taken simply orally, Kief – the oldest basic type of concentrate, Hash – made from compressed Kief.
Photo: Types of Concentrates – Desert Rose
Their Cannabis Topicals are medical marijuana oils, creams, which are applied to relieve pain and discomfort. Great help to many, not to mention the elderly people.
Green Growth Brands serves a district market, they also help growing communities with a happy and active lifestyle in nature, so their interests are not far from those, who applied these in their companies.
As having an intent becoming an American Leading Company, they announce previously also the acquisition of Just Healthy LLC, which was completed at the end of January by holding a certificate for registered marijuana dispensary, cultivation, and processing site in Massachusetts.
Regarding this acquisition, the Company has elected to exercise an option to purchase land in the Northampton, in  Massachusetts area for a total purchase price of USD$700,000 (CAD$923,440).
Cautionary Statements:
Certain information in this news release constitutes forward-looking statements under applicable securities law. Any statements that are contained in this news release that are not statements of historical fact may be deemed to be forward-looking statements. Forward-looking statements are often identified by terms such as "may", "should", "anticipate", "expect", "intend", "forecast" and similar expressions. Forward-looking statements necessarily involve known and unknown risks, including, without limitation, risks associated with general economic conditions; adverse industry events; marketing costs; loss of markets; future legislative and regulatory developments involving medical and recreational marijuana; inability to access sufficient capital from internal and external sources, and/or inability to access sufficient capital on favorable terms; the marijuana industry in the United States, income tax and regulatory matters; the ability of the Company to implement its business strategies; competition; currency and interest rate fluctuations and other risks, including those factors described under the heading "Risks Factors" in the Company's Annual Information Form dated November 26, 2018 which is available on the Company's issuer profile on SEDAR.
Readers are cautioned that the foregoing list is not exhaustive. Readers are further cautioned not to place undue reliance on forward-looking statements as there can be no assurance that the plans, intentions or expectations upon which they are placed will occur. Such information, although considered reasonable by management at the time of preparation, may prove to be incorrect and actual results may differ materially from those anticipated. The forward-looking statements contained in this release, including, but not limited to, the Company's ability to execute on its growth strategy, the Company's vision to become a multi-state operator with retail stores exceeding certain financal thresholds, the completion of the acquisition of ZLJT, the receipt of regulatory approvals, the satisfaction of closing conditions, the completion of satisfactory due diligence of ZLJT by the Company and the state of Arizona legalizing recreational cannabis use, is made as of the date hereof and the Company is not obligated to update or revise any forward-looking information, whether as a result of new information, future events or otherwise, except as required by applicable securities laws. Forward-looking statements contained in this news release are expressly qualified by this cautionary statement.
This announcement does not constitute an offer, invitation or recommendation to subscribe for or purchase any securities and neither this announcement nor anything contained in it shall form the basis of any contract or commitment. In particular, this announcement does not constitute an offer to sell, or a solicitation of an offer to buy, securities in the United States, or in any other jurisdiction in which such an offer would be illegal.
The securities referred to herein have not been and will not be registered under the Securities Act of 1933, as amended (the "Securities Act"), or under the securities laws of any state or other jurisdiction of the United States and may not be offered or sold, directly or indirectly, within the United States, unless the securities have been registered under the Securities Act or an exemption from the registration requirements of the Securities Act is available.
References: droseaz.com
SOURCE: Green Growth Brands
American Hemp Industry Leader in Medicine City
Reading Time:
2
minutes
As we've mentioned in some previous articles and press releases on our website, we cannot agree more on that Hemp and Cannabis industry is evolving. Local companies announce one after the other their expansions not just as being global and international, not just in vertical markets, but also in horizontal niches, involving in more industries with the same product.
Health and medicine are considered important nowadays for many people. We can say, today is more significant, than ever. Of course money is always involved in businesses, as a huge money-making potential, but in my opinion, it is important what products are involved in the selling procedures, or in what the companies are investing.
For example, Folium Biosciences is a hemp development, extraction, and research global company. They have a clinical science base. As we see besides their Public Health and Environment Certificate, they own Kosher, GMP, NO GMO, Halal Certification, and third-party tested 0.0% THC component, with unique phytocannabinoid-rich hemp oil.
They are involved in Bulk Products, White Label Products, Cosmeceuticals and very interesting for me, Animal Health products. Medical marijuana use in the veterinary community has started to be more vital and researches are made to help animals as well with CBD products.
There are also evidences that in cosmetics the skin works really good and not just internally, but in external use of CBD based products have a big impact on skin's health. Many skin problems can be treated, not to mention the big issues with psoriasis, which till now was a "cul-de-sac" for many.
This huge American Hemp manufacturer and distributor has expanded in Medicine Hat, Canada.
This city's motto is quite reasonable for expansions and opportunities, and community strategies, as it is called "a community of choice".
Medicine Hat City – Photo Source: medicinehat.ca
SOURCE: Folium Biosciences