KPMG introduces new service for small and mid-sized Businesses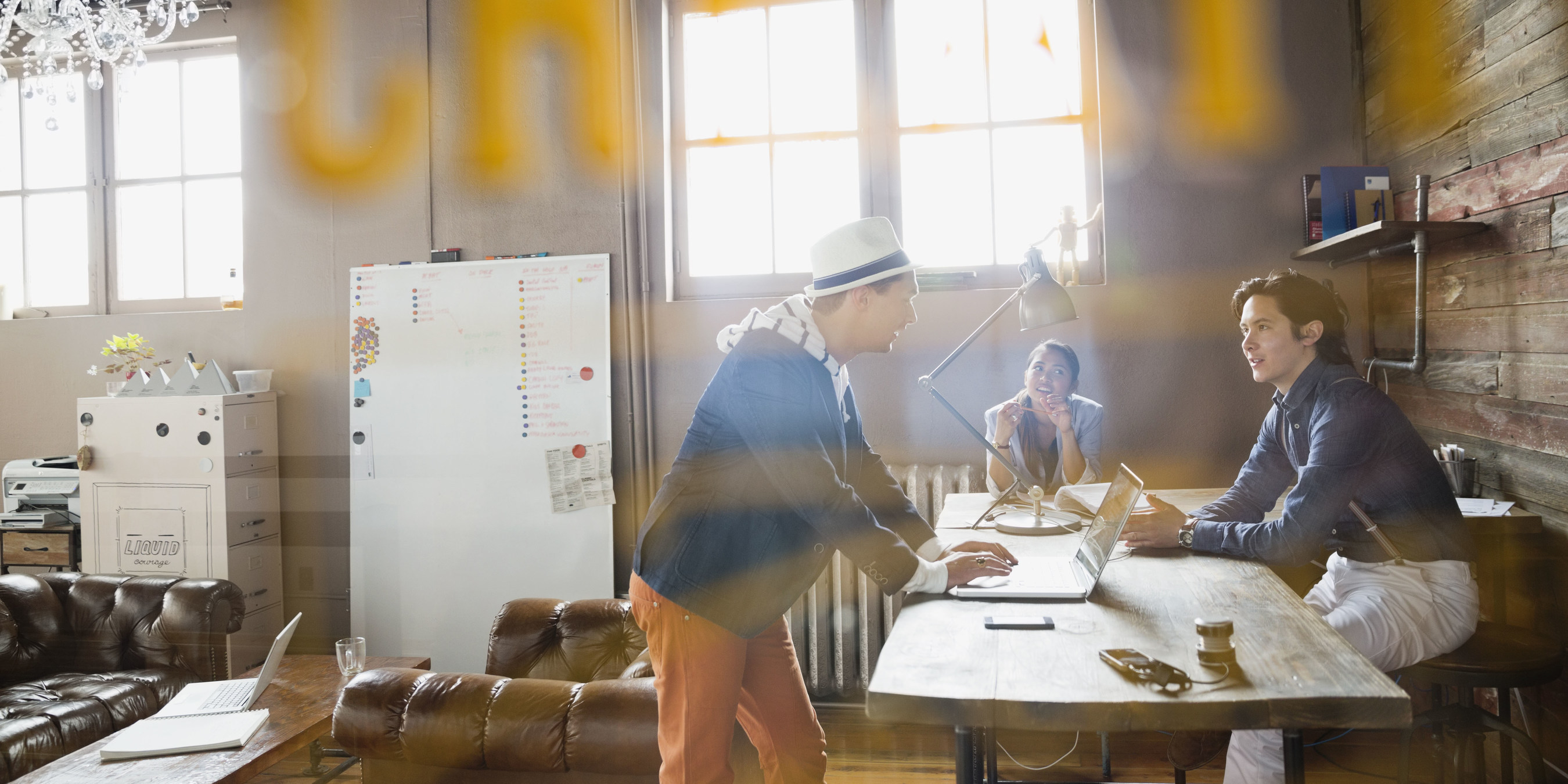 Reading Time:
2
minutes
Big 4 Firm's New Proprietary Technology Provides Online Accounting and Tax Services Tailored to Growing Businesses
KPMG LLP, the global audit, tax and financial firm, has launched a new technology-enabled solution, called KPMG Spark, for tax accounting. The new solution is designed to help small and mid-sized businesses comply with last year's domestic tax reform legislation.
KPMG Spark blends automated technology with the "human in the loop" element to meet the unique accounting and tax needs of small and mid-sized businesses.
The solution will offer accounting assistance to clients from the pre-revenue stage to upward of $50 million annually. The tool makes use of a technology platform KPMG acquired last summer a business then known as Bookly. The solution responds to new regulations required under 2017's Tax Cuts and Jobs Act (TCJA) and expands Bookly's previous offering, which solely provided cash-basis accounting assistance to small companies.
"Robotic process automation, intelligent automation and other emerging technologies are just beginning to disrupt the accounting and tax services industries," said Jeffrey C. LeSage, Americas Vice Chairman – Tax at KPMG. "KPMG Spark reflects KPMG's commitment to bringing innovative solutions to an expanding range of clients so we can help them drive growth, gain efficiencies and create greater value."
KPMG Spark, through its online solutions, provides small and mid-sized businesses with bookkeeping, tax preparation, and related services, supported by dedicated staff. The service's solutions are appropriate for a range of enterprises, from small and closely held businesses and private companies to family offices, venture-backed startups and exempt organisations.
"I'm so optimistic about the opportunities ahead to work with this exciting group of clients, not only with our current solutions but also with what we are working on for the future," said Zach Olson, who joined KPMG as a managing director as part of the Bookly acquisition. "The KPMG Spark solutions are designed to give business owners the tools they need to gain back the time they are spending on finance management, so they can pursue their passions and grow their businesses."
"KPMG and our team share a vision for leveraging technology to disrupt the old way of doing things and bring greater value to businesses and their owners," Olson added.
Sustainability Deal – Gwyneth Paltrow & The Unscented Company
Reading Time:
3
minutes
The Unscented Company also stated, smells, fragrances, essential oils, flower smells, or fruit smells are nice and good. I share this vision. Our senses are opened with the scents. However, personally, I am glad that there are more companies that are producing products without fragrances or scents. I am not a fan of smells. In the past years, I've used more organic products and natural, products, that I realized at a moment, that for me some products' had too strong smells or my senses are different, now. Not to mention, that I have pets in my home, who, especially cats are really sensitive to fragrances, even if they are natural, some of them can even be harmful for them. I also started to use more fragrance-free products. The truth is I've seen this company's website and I am delighted about the products. Those fragrance-free products are really great, and I think they are healthier as well. They use plant-based and biodegradable products, without testing on animals.
If I am delighted about those products, and as we can see, others like big names from the Film Industry, like Gwyneth Paltrow, too. She owns a company, which has also an online shop. Gwyneth's goop company and her vision will probably suit well to this environmentally friendly company. At goof you can find and shop so many products, starting from beauty products, to food and recipes, lifestyle advises, and it is involved in wellness, travel, and spirituality as well. You can find detox ayurvedic products or sustainability starter kit for kids. The website clearly has made a decision to support sustainability, natural and plant-based products, advices for working women and interesting recipes.
I admit that, till now, I've been never heard about these two companies and their websites, and I am pleased to write about them, as I find it really amazing. Also, goof has an extraordinary openness to more niches and you can find, as a woman, everything you'd like to know, to buy, or to make some changes in your lifestyle and daily habits.
The Unscented Company have prevented through the years thousands of plastic bottles from entering into the circulation and markets. So this deal will help people who are shopping online from such websites like a goof to change their habits and to live more environmentally friendly.
I would like to add here a Vegan Breakfast. I've founded on goof, and made me feel more flattered.
Charcoal Oat Waffles with Blueberries and Spirulina Yogurt
4 tablespoons flax meal
6 tablespoons water
3 cups oat flour
4 teaspoons baking powder
1 tablespoon activated charcoal
½ teaspoon salt
1½ cups almond milk
¼ cup coconut oil
1 tablespoon apple cider vinegar
1 teaspoon vanilla
1 teaspoon spirulina
1 cup coconut yogurt
1 cup fresh blueberries
Combine the flax meal and water in a bowl and let sit to gel for 5 minutes. Add the oat flour, baking powder, charcoal, and salt.
In another bowl, whisk together the almond milk, coconut oil, apple cider vinegar, and vanilla. Slowly add the dry ingredients to the wet until totally combined.
Pour a ladleful of batter into a preheated waffle maker, set to desired setting, and let cook.
Combine the spirulina and coconut yogurt in a bowl. Top the waffle with a dollop of the yogurt and fresh blueberries. (The Recipe is from goop.com – 3 Delicious, Spectacular-Looking Vegan Breakfasts)
References: goop.com
SOURCE: The Unscented Company
CBD Industry – Green Growth Brands Expands
Reading Time:
4
minutes
I am involved in health, nutrition, and natural therapies. Not just as hobbies, but also I've studied throughout my previous life and used from more than 10 years natural health prevention products, and I agree this is the solution for long term health stability and prevention without harming.
I have a special affinity for natural products and I really have big respect for those companies who are involved in this or invested in this. There is a need and nowadays scientists and doctors through their studies are cropping up with statements on alternative therapies and natural remedies side.
Coping with other industries with strong chemical medicines it wasn't an easy start, nor for people's mindset.
Such companies like Green Growth Brands, with huge involvement in botanical and cannabis manufacturing, having a distinguished expert team behind and has made another step.
They have entered my favorite state in the USA, Arizona, dealing and making a definitive agreement with ZLJT LLC & Arizona Natural Pain Solutions Inc., which hold license, and they opened their cannabis dispensary, called "Desert Rose", which is entirely involved in natural pain and medical marijuana license and products for those in need.
Photo: Dispensary Deals – Desert Rose
With this agreement, Green Growth Brands' team was impressed by the quality of the operations, and also a dedicated team behind Desert Rose. Their products are safe and have pure quality. They also have an education center for first-time patients. They also own some type of concentrates like Butane hash oil (BHO), CO2 oil, Tinctures – The result of using alcohol to extract the active cannabinoids, creating a liquid that after that can be taken simply orally, Kief – the oldest basic type of concentrate, Hash – made from compressed Kief.
Photo: Types of Concentrates – Desert Rose
Their Cannabis Topicals are medical marijuana oils, creams, which are applied to relieve pain and discomfort. Great help to many, not to mention the elderly people.
Green Growth Brands serves a district market, they also help growing communities with a happy and active lifestyle in nature, so their interests are not far from those, who applied these in their companies.
As having an intent becoming an American Leading Company, they announce previously also the acquisition of Just Healthy LLC, which was completed at the end of January by holding a certificate for registered marijuana dispensary, cultivation, and processing site in Massachusetts.
Regarding this acquisition, the Company has elected to exercise an option to purchase land in the Northampton, in  Massachusetts area for a total purchase price of USD$700,000 (CAD$923,440).
Cautionary Statements:
Certain information in this news release constitutes forward-looking statements under applicable securities law. Any statements that are contained in this news release that are not statements of historical fact may be deemed to be forward-looking statements. Forward-looking statements are often identified by terms such as "may", "should", "anticipate", "expect", "intend", "forecast" and similar expressions. Forward-looking statements necessarily involve known and unknown risks, including, without limitation, risks associated with general economic conditions; adverse industry events; marketing costs; loss of markets; future legislative and regulatory developments involving medical and recreational marijuana; inability to access sufficient capital from internal and external sources, and/or inability to access sufficient capital on favorable terms; the marijuana industry in the United States, income tax and regulatory matters; the ability of the Company to implement its business strategies; competition; currency and interest rate fluctuations and other risks, including those factors described under the heading "Risks Factors" in the Company's Annual Information Form dated November 26, 2018 which is available on the Company's issuer profile on SEDAR.
Readers are cautioned that the foregoing list is not exhaustive. Readers are further cautioned not to place undue reliance on forward-looking statements as there can be no assurance that the plans, intentions or expectations upon which they are placed will occur. Such information, although considered reasonable by management at the time of preparation, may prove to be incorrect and actual results may differ materially from those anticipated. The forward-looking statements contained in this release, including, but not limited to, the Company's ability to execute on its growth strategy, the Company's vision to become a multi-state operator with retail stores exceeding certain financal thresholds, the completion of the acquisition of ZLJT, the receipt of regulatory approvals, the satisfaction of closing conditions, the completion of satisfactory due diligence of ZLJT by the Company and the state of Arizona legalizing recreational cannabis use, is made as of the date hereof and the Company is not obligated to update or revise any forward-looking information, whether as a result of new information, future events or otherwise, except as required by applicable securities laws. Forward-looking statements contained in this news release are expressly qualified by this cautionary statement.
This announcement does not constitute an offer, invitation or recommendation to subscribe for or purchase any securities and neither this announcement nor anything contained in it shall form the basis of any contract or commitment. In particular, this announcement does not constitute an offer to sell, or a solicitation of an offer to buy, securities in the United States, or in any other jurisdiction in which such an offer would be illegal.
The securities referred to herein have not been and will not be registered under the Securities Act of 1933, as amended (the "Securities Act"), or under the securities laws of any state or other jurisdiction of the United States and may not be offered or sold, directly or indirectly, within the United States, unless the securities have been registered under the Securities Act or an exemption from the registration requirements of the Securities Act is available.
References: droseaz.com
SOURCE: Green Growth Brands
IBERIABANK to invest in NOME initiative
Reading Time:
1
minute
IBERIABANK has announced its investment in the New Orleans Music Economy (NOME) initiative, led by Greater New Orleans Inc. (GNO Inc.). The NOME initiative was created to jumpstart a thriving full music economy in Greater New Orleans that provides jobs and wealth to support musicians, intellectual property managers, publishers, agents, labels, professional services, creative services, and all other aspects of the "business of music."
Daryl G. Byrd, President and Chief Executive Officer, commented, "IBERIABANK and our Sports & Entertainment banking division are looking forward to this partnership. Our team specialises in and understands the unique financial needs musicians, athletes, and actors have, and we are dedicated to work alongside the musicians to educate and achieve their goals."
"For years people have talked about building a true music economy in New Orleans," said Michael Hecht, President & Chief Executive Officer of GNO Inc. "The difference this time is that the business community is fully committed, with firms like IBERIABANK now taking the lead. The significance of IBERIABANK Sports & Entertainment partnering with GNO, Inc. for the New Orleans Music Economy Initiative is profound – it means that, for the first time, music is being embraced as both a cultural and an economic opportunity."