KPMG introduces new service for small and mid-sized Businesses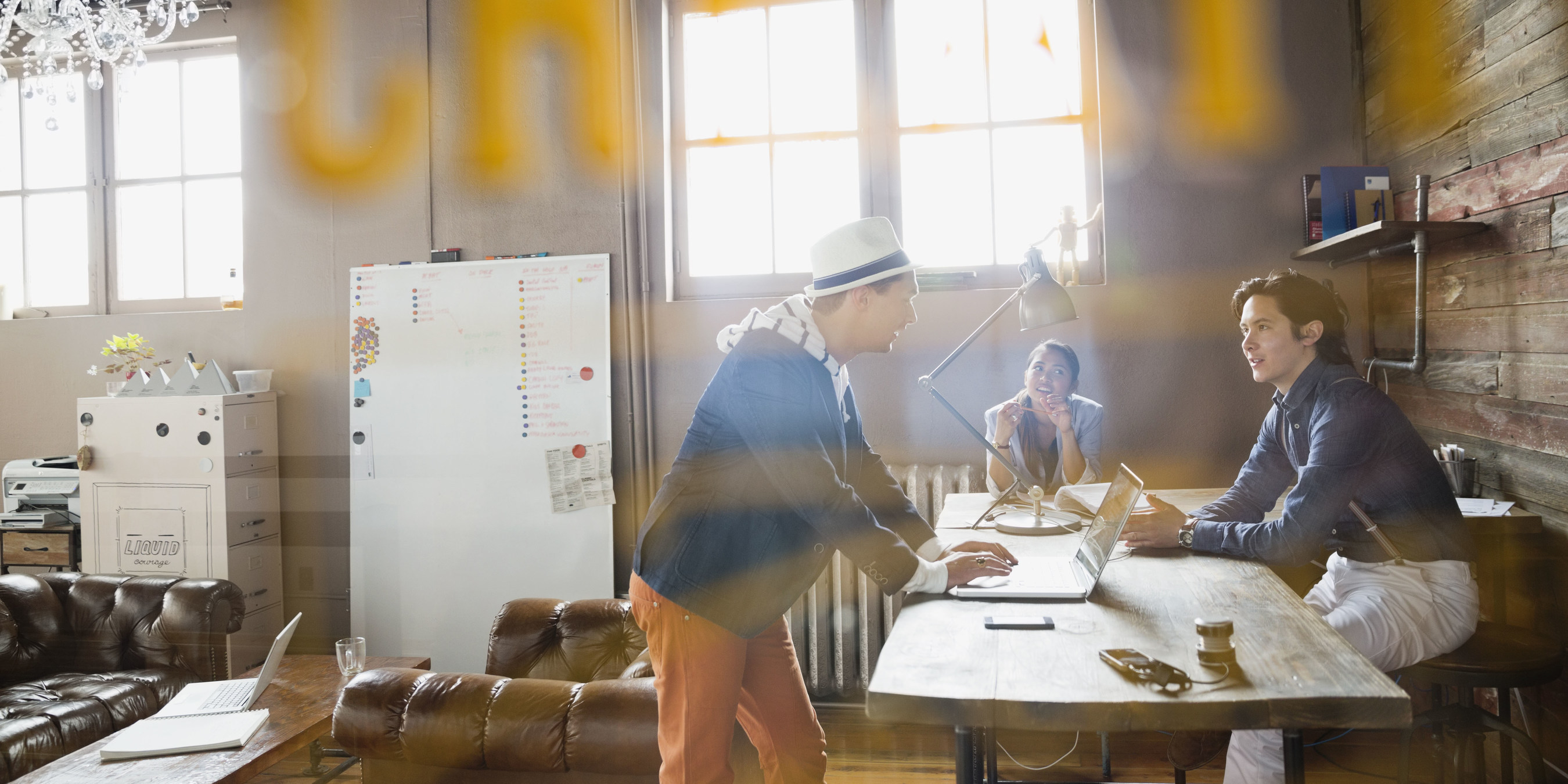 Reading Time:
2
minutes
Big 4 Firm's New Proprietary Technology Provides Online Accounting and Tax Services Tailored to Growing Businesses
KPMG LLP, the global audit, tax and financial firm, has launched a new technology-enabled solution, called KPMG Spark, for tax accounting. The new solution is designed to help small and mid-sized businesses comply with last year's domestic tax reform legislation.
KPMG Spark blends automated technology with the "human in the loop" element to meet the unique accounting and tax needs of small and mid-sized businesses.
The solution will offer accounting assistance to clients from the pre-revenue stage to upward of $50 million annually. The tool makes use of a technology platform KPMG acquired last summer a business then known as Bookly. The solution responds to new regulations required under 2017's Tax Cuts and Jobs Act (TCJA) and expands Bookly's previous offering, which solely provided cash-basis accounting assistance to small companies.
"Robotic process automation, intelligent automation and other emerging technologies are just beginning to disrupt the accounting and tax services industries," said Jeffrey C. LeSage, Americas Vice Chairman – Tax at KPMG. "KPMG Spark reflects KPMG's commitment to bringing innovative solutions to an expanding range of clients so we can help them drive growth, gain efficiencies and create greater value."
KPMG Spark, through its online solutions, provides small and mid-sized businesses with bookkeeping, tax preparation, and related services, supported by dedicated staff. The service's solutions are appropriate for a range of enterprises, from small and closely held businesses and private companies to family offices, venture-backed startups and exempt organisations.
"I'm so optimistic about the opportunities ahead to work with this exciting group of clients, not only with our current solutions but also with what we are working on for the future," said Zach Olson, who joined KPMG as a managing director as part of the Bookly acquisition. "The KPMG Spark solutions are designed to give business owners the tools they need to gain back the time they are spending on finance management, so they can pursue their passions and grow their businesses."
"KPMG and our team share a vision for leveraging technology to disrupt the old way of doing things and bring greater value to businesses and their owners," Olson added.
5 Tips For Efficient Business Management
Reading Time:
2
minutes
Hire good professionals
Yes, we know this sounds like an obvious tip, but it isn't. The job market has changed a lot, and skills are currently less valued than one's qualities. This is because techniques can be learned, but personal characteristics are unlikely to change. For more information you can check at Zoe Talent Solutions.com
So, before you know if your business team knows everything about the area, make sure they are willing to learn constantly, receive positive feedback, and are emotionally stable.
If they can sell? Well, that can be taught.
Have a clear sales strategy
Having the best sales team is not enough without a well-defined sales strategy. It is crucial that everyone knows where they are paddling, because if they do not, each will try to get to a different place and the company will not get anywhere.
For this, it is important that everyone be aware of some points:
business target audience;
company goals;
commissions and bonuses for results.
Empower Your Business Management Team
Generally, business managers encourage their team to take sales training and courses. In fact, it is essential that those who work in the area are always improving their techniques.
However, notions of organization, management and discipline can make a big difference in the performance of your collaborators. Therefore, encourage the search for this knowledge.
Encourage information sharing
We often find that a sales team is disunited through individual pursuit of goals and commissions. But a good manager must know how to maintain healthy competition while encouraging group work.
Thus, it is important to suggest sharing information among the team so that everyone can help each other and thus bring better results to the company.
Keeping this door open makes communication much better and employees feel comfortable criticizing or suggesting sales strategies, increasing not only the results but also the engagement.
Create a sense of business ownership
If you want to have really significant results in your sales, create a sense of business ownership with your team. Employees should embrace the company as their own. But, this is not only done with motivation training.
Ideally, those who achieve the best results can somehow be rewarded with a share of the profits or have a different career path, for example. This way, she will feel "partner" with the company and not just an employee.
Efficient business management is not one that sets goals, but makes the team understand the importance of achieving those goals. And this happens when people accept their skills and understand that they are not just sales tools, but a fundamental part of business success.
Check out the Infographic Here
About the author: I am Adam from Zoe Talent Solutions and I am working under the team content writer. The fact is that I create online courses related. Our entire team is very passionate about Management Skills and we always strive to offer you professional, comprehensive info about any Business Management Skills. I encourage readers to share their ideas and tips too.
5 Reasons to Get a POS System for Your Business
Reading Time:
4
minutes
Online POS Software – The good & Bad
An excellent online POS system plays a vital role in enhancing sales in retail business by improving efficiency in service delivery and management of different services such as scheduling employees, marketing and monitoring stock among others. The system also provides high-quality customer service that makes them come back to shop at your business. In recent years, online POS software has become more popular for small and medium retailers. This cloud-based POS can be used as Software as a service (SaaS) and is accessed directly through the internet.
Experts have praised the online POS software because of its ability to cut down business operational costs, improve visibility and productivity in small and medium retail businesses. Therefore, this could be the best software to use in your retail store and be sure of attaining your goals. However, always make sure that you get the system from the best and experienced POS dealer. Sub-standard online POS Software dealers might not offer you the best solution for your business needs.
What you need to know about Online POS software?
The only difference between the online POS system and the traditional POS systems is that the online one you access it through the internet and is not a must to buy hardware to run it.  The online POS software offers the best and significant cloud data storage capacity where you can be able to trace all your business transactions any time you need them. However, before you install the system in your retail business consult the experts to check if your software is perfect for your business.
The good
The online POS system has a good side and many advantages that it will bring to your business and help you achieve your business goals. Some of the Cloud-based system benefits include;
Enhances Customer Service
Many retailers globally are adopting online POS software to help them improve their customer shopping experience. This cloud-based system allows the tablet to be carried around the shop and can be quickly brought to customers for check out. Thus, speeding up the check-out process as well as help get away with the long queues on the cash register. For businesses such as bars or department stores where customers cannot wait in line to make payments, this system will be the best.
Accessibility
You can easily carry the Online POS to where your customer is, making it more accessible and efficient. This POS system can be the best to check out in music festivals, events, or even at home since you can access it via your tablet. In short, the online POS software allows you to provide your customers with a remote credit card check out which will improve your sales. Today, people are no longer moving around with cash, and this will be the best way to accommodate various customers with different payment options.
Some POS systems support both online and offline modes which makes it easy to retrieve credit card information even when you go to places with poor internet connections. Also, with online POS software, you can access sales data from anywhere, so long as you have the login details and smartphone or tablet.
Affordable
Unlike the traditional POS where you have to buy the system then specific hardware to run it, the online POS you only need to download the app, buy a card reader or tablet the pay the subscription fee and you are good to go. For a small business that only needs a few registers, this could be an affordable system.
Integration
Having one system in your business will not be enough to offer a solution to all your business needs. Online POS software can be integrated with other systems such as accounting software, eBay or Amazon account or any other e-commerce shop and improve efficiency in your retail business.
For better services, you will need to have systems to work together in synchronizing your sales information such as inventory and item across all your business systems. The cloud-based POS system presents you with more system integration options, and this could be important for your business growth and long-time planning.
Service
Majority of the online POS systems have very reliable customer support that operates 24/7, and you are sure of a quick response in case of any problem. The software is also easy to download and to install in your business. Also, for the updates, you only need to download them by a click. Contact the software provider, if you have any questions or concern before or after installing the app.
What about the online POS bad?
Just like any other systems the online POS software has its challenges that you should be aware of and find a way on how to minimize them for better services. Some of the common disadvantages of the cloud-based POS system include;
Security of your business data –when using this POS, your data will be controlled by the service provider. Thus, it can be hard to tell if your date is secure.
You will need to integrate the online POS to add more features and enhance your customer service delivery. The system can only perform limited functions.
The online POS software can only deliver the majority of its services when powered by the internet. Thus, when you move to remote areas with internet problems, you might not be able to use the software effectively.
Sometimes the monthly subscription fees could be expensive to small retail businesses.
The good news is that the online POS software gives you the options to integrate it with other business systems to improve its effectiveness. Do your research correctly before you download the online POS software to understand it works.
Sustainability Deal – Gwyneth Paltrow & The Unscented Company
Reading Time:
3
minutes
The Unscented Company also stated, smells, fragrances, essential oils, flower smells, or fruit smells are nice and good. I share this vision. Our senses are opened with the scents. However, personally, I am glad that there are more companies that are producing products without fragrances or scents. I am not a fan of smells. In the past years, I've used more organic products and natural, products, that I realized at a moment, that for me some products' had too strong smells or my senses are different, now. Not to mention, that I have pets in my home, who, especially cats are really sensitive to fragrances, even if they are natural, some of them can even be harmful for them. I also started to use more fragrance-free products. The truth is I've seen this company's website and I am delighted about the products. Those fragrance-free products are really great, and I think they are healthier as well. They use plant-based and biodegradable products, without testing on animals.
If I am delighted about those products, and as we can see, others like big names from the Film Industry, like Gwyneth Paltrow, too. She owns a company, which has also an online shop. Gwyneth's goop company and her vision will probably suit well to this environmentally friendly company. At goof you can find and shop so many products, starting from beauty products, to food and recipes, lifestyle advises, and it is involved in wellness, travel, and spirituality as well. You can find detox ayurvedic products or sustainability starter kit for kids. The website clearly has made a decision to support sustainability, natural and plant-based products, advices for working women and interesting recipes.
I admit that, till now, I've been never heard about these two companies and their websites, and I am pleased to write about them, as I find it really amazing. Also, goof has an extraordinary openness to more niches and you can find, as a woman, everything you'd like to know, to buy, or to make some changes in your lifestyle and daily habits.
The Unscented Company have prevented through the years thousands of plastic bottles from entering into the circulation and markets. So this deal will help people who are shopping online from such websites like a goof to change their habits and to live more environmentally friendly.
I would like to add here a Vegan Breakfast. I've founded on goof, and made me feel more flattered.
Charcoal Oat Waffles with Blueberries and Spirulina Yogurt
4 tablespoons flax meal
6 tablespoons water
3 cups oat flour
4 teaspoons baking powder
1 tablespoon activated charcoal
½ teaspoon salt
1½ cups almond milk
¼ cup coconut oil
1 tablespoon apple cider vinegar
1 teaspoon vanilla
1 teaspoon spirulina
1 cup coconut yogurt
1 cup fresh blueberries
Combine the flax meal and water in a bowl and let sit to gel for 5 minutes. Add the oat flour, baking powder, charcoal, and salt.
In another bowl, whisk together the almond milk, coconut oil, apple cider vinegar, and vanilla. Slowly add the dry ingredients to the wet until totally combined.
Pour a ladleful of batter into a preheated waffle maker, set to desired setting, and let cook.
Combine the spirulina and coconut yogurt in a bowl. Top the waffle with a dollop of the yogurt and fresh blueberries. (The Recipe is from goop.com – 3 Delicious, Spectacular-Looking Vegan Breakfasts)
References: goop.com
SOURCE: The Unscented Company