Pillsbury launches its first ever Ugly Christmas Sweaters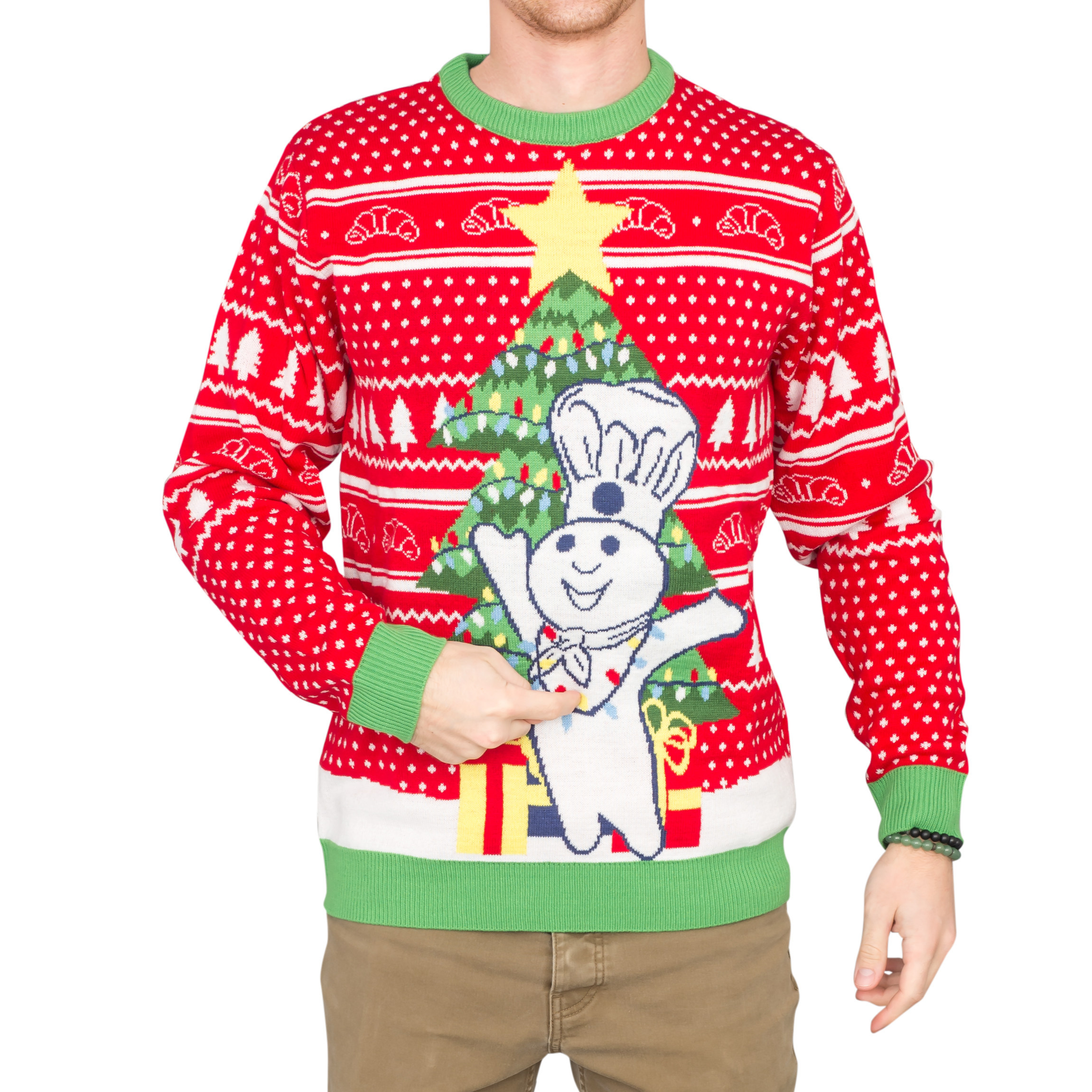 Reading Time:
1
minute
Pillsbury has launched its debut collection of Ugly Christmas Sweater holiday line.
The limited-edition collection celebrates the ugly sweater tradition to mark the shared memories with loved ones.
The company tries to capture the holiday spirit with Ugly Christmas Sweaters with their over-the-top colours and annual parties they inspire.
"Let it Dough"—With a wintery theme, this sweater highlights two of Pillsbury's most beloved icons—the Doughboy and crescent rolls—complete with a baking-inspired phrase that will leave spirits merry and bright!
"It's Lit"— Rock the Doughboy in this themed sweater. Gifts, twinkling lights and a perfectly decorated tree stand out against the traditional Christmas colour scheme of this design.
"We love hearing stories from our consumers, telling us how Pillsbury products are always part of their Christmas memories and traditions," said Cassi Dermody, Marketing Communications Manager for Pillsbury. "Ugly Christmas sweaters have become a new tradition in recent years. As people celebrate Christmas, we wanted our Doughboy to join in on the fun!"
The Doughboy Ugly Christmas Sweaters officially went on sale on December 5.
Guignolée du Dr Julien raises funds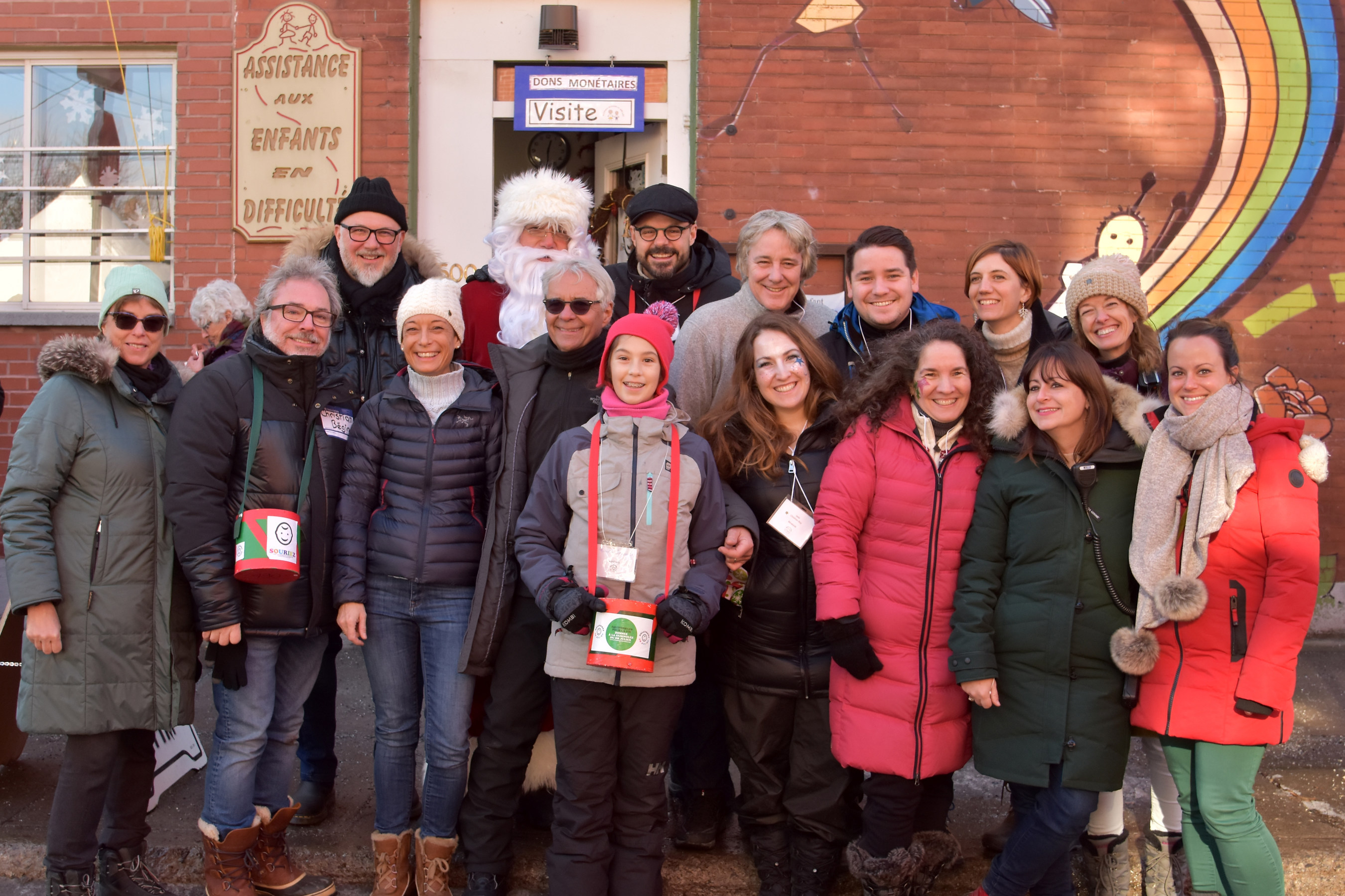 Reading Time:
1
minute
Guignolée du Dr Julien's fundraising drive this year, its 16th edition, has collected $1,000,642 so far. The figure includes only the funds collected by the Foundation's three centres of expertise and training. It does not comprise the Guignolée's fundraising activities for the other certified community social paediatrics centres in Quebec.
Dr. Gilles Julien, Clinical Director, Founding President and CEO of the foundation, said: "Once again this year we are deeply touched by the community's generosity. On behalf of the Fondation's three centres of expertise and training, I would like to extend heartfelt thanks to everyone who has supported us and continues to do so. The ongoing support of the community is a crucial element that allows us to care for and empower these children and youths whose development has been compromised by the difficult life circumstances in which they are growing up." The donations will be used to provide free care, tools and guidance to over 2,600 youths in the Hochelaga, Maisonneuve and Côte-des-Neiges neighbourhoods.
CGI completes two decades on the NYSE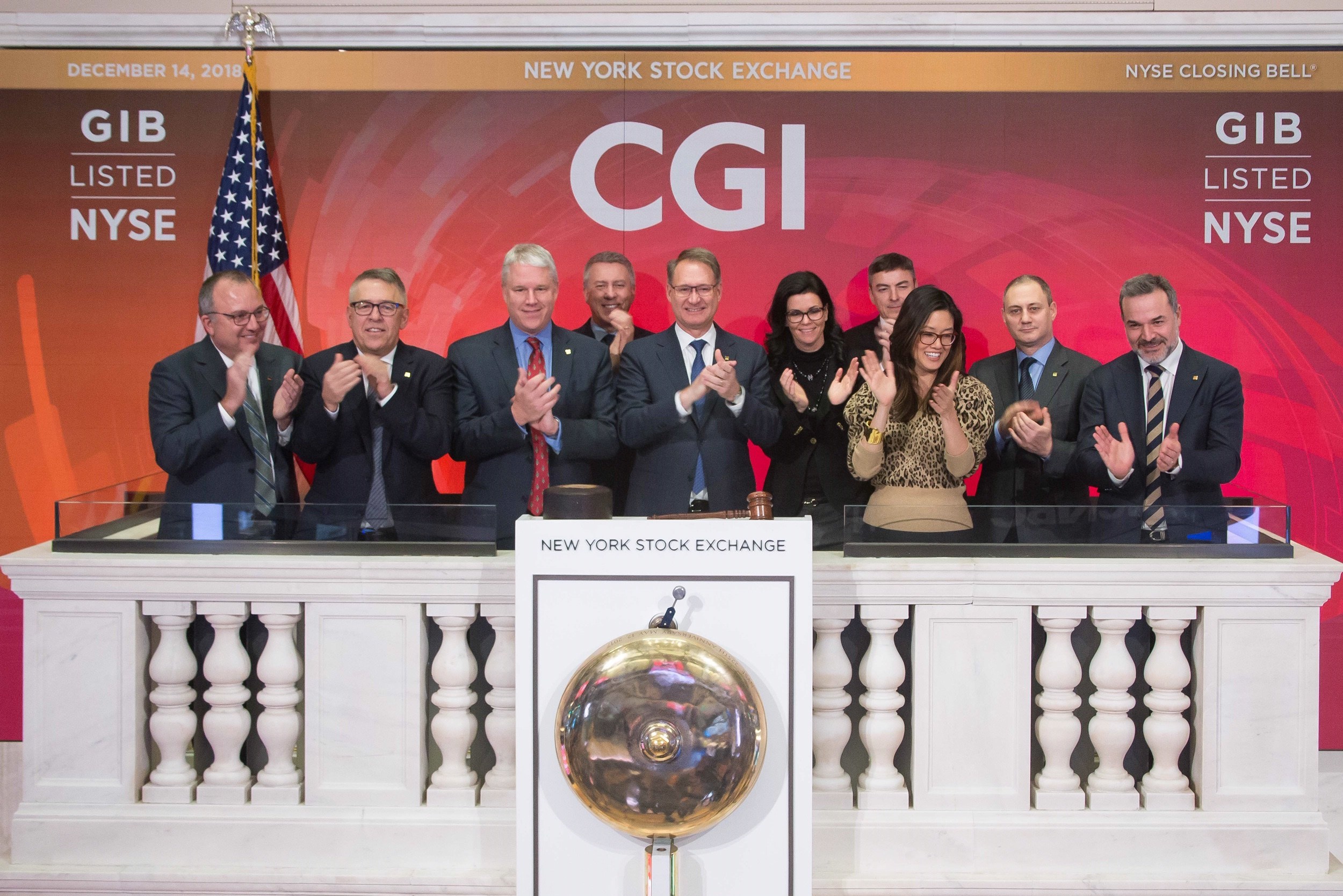 Reading Time:
1
minute
CGI, an IT and business consulting services firm founded in 1976, has cinketed 20 years on the New York Stock Exchange. The executives rang The Closing Bell® at the NYSE, as part of the 20th year ceremony.
George D. Schindler, President and Chief Executive Officer of CGI, said "There has never been a more exciting or opportune time in our history to accelerate growth, both organically and through further consolidation. CGI has both the capacity and the intention to do so for the ongoing benefit of our clients, our consultants, and our shareholders. Since our founding in 1976, we have built a culture anchored around a Dream: To create an environment in which we enjoy working together and, as owners, contribute to building a company we can be proud of. CGI is built to grow and last, and we are just getting started."
Herbalife Nutrition contributes $30,000 for Winston-Salem YWCA's Best Choice Center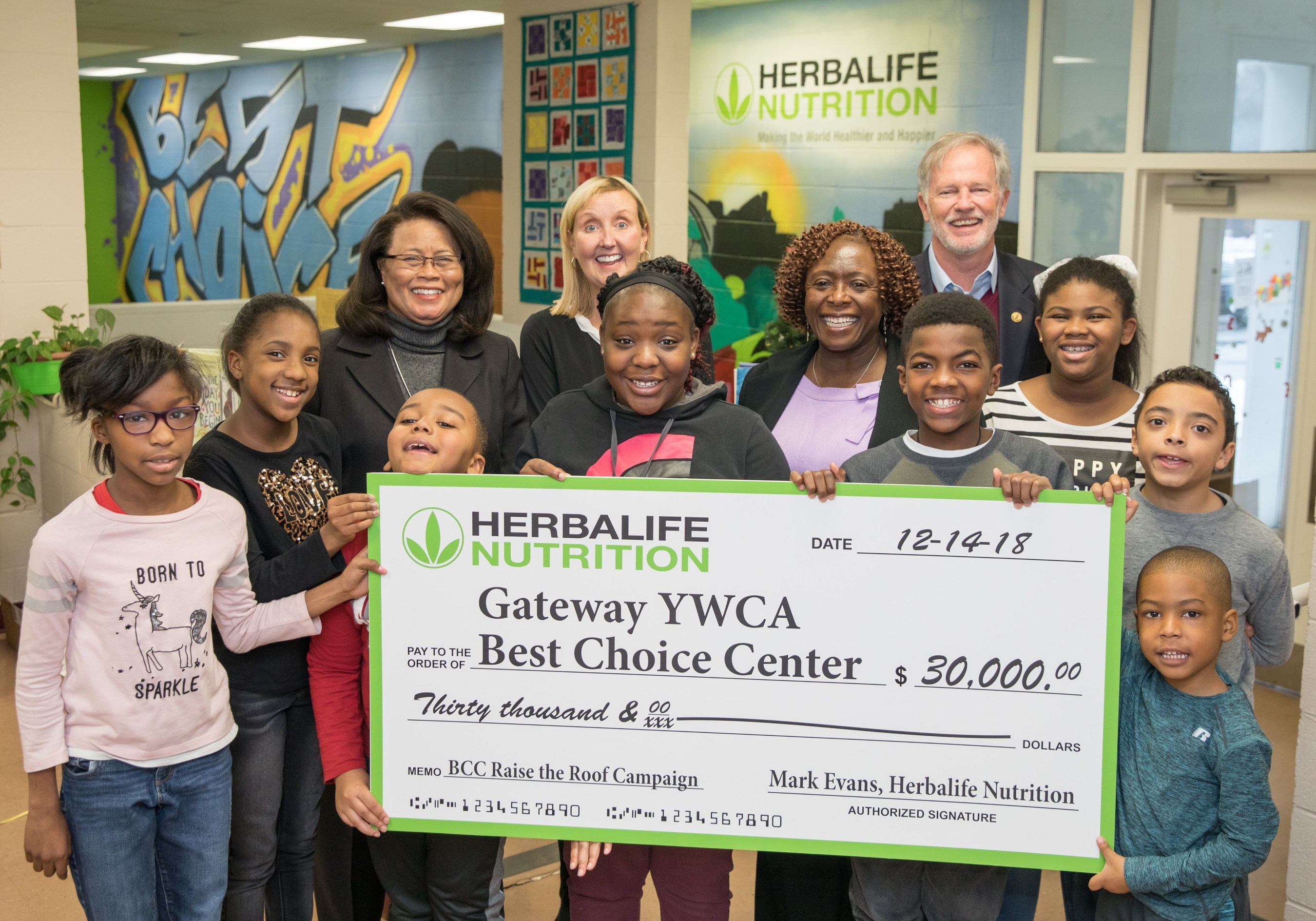 Reading Time:
1
minute
Herbalife Nutrition, a top-notch nutrition company in the USA, has donated $30,000 to construct a new roof for the YWCA's Best Choice Center in Winston-Salem. The roof was damaged sometime back. The contribution was made in Herbalife Nutrition's long-lasting motto to make the world healthier and happier.
Mark Evans, general manager of the Herbalife Nutrition Innovation and Manufacturing Facility Winston Salem and senior vice president of the company's Global Supply Chain, said: "The Best Choice Center is a key contributor to the transformative health and wellness of the community, and we are proud to be a partner in that positive change."
The funding will take care of the cost for removing old roof shingles and turbines and repairing decking, creating a healthy environment for Best Choice Center employees and students.
"Since the company moved to Winston-Salem, Herbalife Nutrition has been a steady partner to the YWCA, especially the Best Choice Center," said Christy Respess, President & CEO, YWCA of Winston-Salem & Forsyth County. "They seem to anticipate our needs, and this challenge grant for the roof could not be more important after the hurricanes this past fall. We are so fortunate to be an Herbalife Casa."
Evans added, "It's important to us to support an organisation that is dedicated to educating and enriching the lives of children to grow up and pursue their dreams."