exactEarth AIS Payload on the PAZ Radar Satellite is Now Live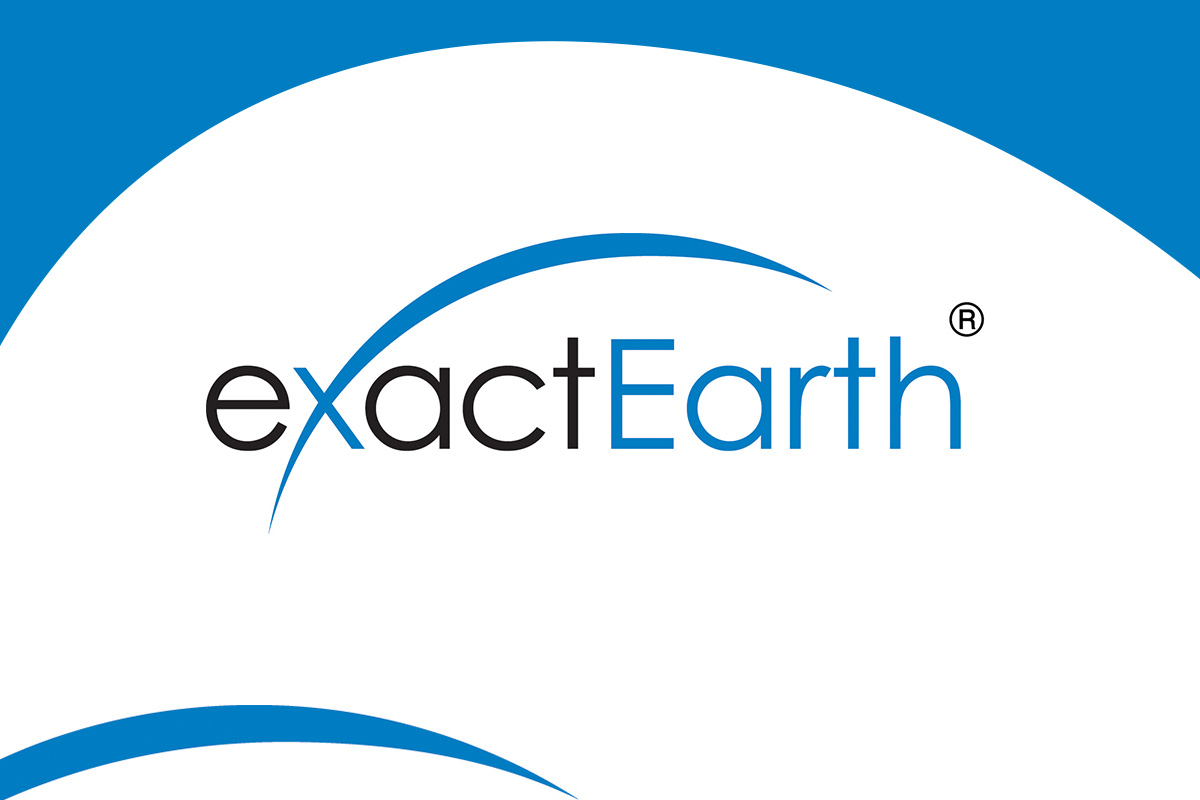 Reading Time:
1
minute
exactEarth Ltd. ("exactEarth" or the "Company") (TSX:XCT), a leading provider of satellite Automatic Identification System ("AIS") data services announces that its advanced AIS payload onboard the Spanish radar satellite, PAZ, has completed its commissioning phase and is now fully-operational. The PAZ satellite is owned and operated by Hisdesat Servicios Estrategicos S.A. and hosts an AIS payload owned by exactEarth, which is the first commercial AIS payload to be in operation onboard a radar satellite.
Launched earlier in 2018, PAZ is in the dawn-dusk sun synchronous orbit that is occupied by a majority of the world's radar satellites. With an AIS payload onboard, for the first time AIS vessel signals and Synthetic Aperture Radar ("SAR") imagery can be combined to enhance global maritime monitoring capabilities. Supported by exactView RT, the Company's superior real-time satellite AIS service, the fusion of these two data sets can better assist maritime security and surveillance by rapidly correlating two data sources to identify so-called 'dark targets', which are vessels that should be transmitting AIS signals, but are not.
"Our thanks and congratulations go out to Hisdesat on the successful launch and commissioning of the PAZ satellite," said Peter Mabson, CEO of exactEarth. "We now have 54 high performance satellite payloads in orbit capturing AIS data on more than 250,000 vessels daily and today's announcement helps to further solidify our leadership position in the industry and our differentiated technological capabilities. With the world's first AIS payload onboard a radar satellite, exactEarth is uniquely positioned to help its customers leverage the combination of AIS data and radar imagery to develop advanced maritime surveillance applications that enhance the security and safety of their interests."
Gulfstream G600 to make Australian Debut
Reading Time:
2
minutes
Gulfstream Aerospace Corp. announced its newest aircraft, the class-leading, award-winning Gulfstream G600, will make its Australian debut at the Australian International Airshow and Aerospace & Defence Exposition from Feb. 26 to March 3 in Geelong, Victoria. Joining the Gulfstream G600 on static display will be the high-performing Gulfstream G550 and the four-living-area, flagship Gulfstream G650ER.
"The Asia-Pacific region continues to be one of our strongest international markets, demonstrated by tremendous regional fleet growth in the past decade," said Mark Burns, president, Gulfstream. "We are particularly excited to showcase our newest aircraft, the award-winning, clean-sheet Gulfstream G600, as part of its Australian debut."
"We've been showcasing the G600 around the world, and customer feedback and interest for this all-new aircraft have been extremely positive," said Burns.  "Our Australian static display represents best-in-class aircraft that provide the range, speed and payload capacity necessary for customers to operate with ease in the region."
More than 335 Gulfstream aircraft are in service in the Asia-Pacific region. More than 290 of them are large-cabin.
The G600 is capable of flying 5,500 nautical miles/10,186 kilometers at its high-speed cruise of Mach 0.90 – connecting major international destinations. Boasting the longest cabin in its class, the aircraft's award-winning interior can accommodate up to 19 passengers and be configured into three living areas and a crew rest. With 14 Gulfstream panoramic oval windows, 100 percent fresh air, a low cabin altitude and the option to install a shower, the G600 is designed for optimal passenger comfort and productivity. The G600 is also equipped with the award-winning Symmetry Flight Deck™, the most technologically advanced flight deck in business aviation.
The G650ER can easily connect Los Angeles to Melbourne, Australia, and did so in 14 hours and 58 minutes, establishing a city-pair record. To date, the G650 family has more than 85 speed records combined. The G650ER cabin can accommodate up to 19 passengers and is enhanced by 16 Gulfstream panoramic oval windows, low cabin altitudes and a quiet cabin experience.
The G550 can fly 6,750 nm/12,501 km nonstop and has demonstrated its range and speed capabilities in a city-pair record connecting Kailua-Kona, Hawaii, to Melbourne in 10 hours and 41 minutes. Known as an aircraft with tremendous performance, the G550 is often used as a special missions' platform for governments around the world.
Gulfstream will be located in chalet N17.
NOTE TO EDITORS
Gulfstream Aerospace Corporation, a wholly owned subsidiary of General Dynamics (NYSE: GD), designs, develops, manufactures, markets, services and supports the world's most technologically advanced business-jet aircraft. Gulfstream has produced more than 2,800 aircraft for customers around the world since 1958. To meet the diverse transportation needs of the future, Gulfstream offers a comprehensive fleet of aircraft, comprising the Gulfstream G280™, the Gulfstream G550™, the Gulfstream G500™, the Gulfstream G600™, the Gulfstream G650™ and the Gulfstream G650ER™. We invite you to visit our website for more information and photos at www.gulfstreamnews.com.
More information about General Dynamics is available at www.generaldynamics.com.
SOURCE Gulfstream
Boeing to Optimize Crew Operations for Royal Air Maroc
Reading Time:
1
minute
Boeing today announced an agreement with Royal Air Maroc to use a suite of Boeing AnalytX-powered crew solutions to bring greater efficiency to the airline's planning and operations. The airline will be the first in Africa to use the advanced solutions, which include Crew Pairing, Crew Rostering and Crew Tracking — with options to add modules in the future.
"We are excited to bring the most advanced data analytics capabilities to support Morocco's flag carrier," said Ihssane Mounir, senior vice president of Commercial Sales & Marketing for The Boeing Company. "Our Crew Optimization solutions were created to help our customers optimize staffing across their entire fleet."
Crew Pairing helps airlines create optimized work duties, improving staffing efficiency and overall safety, while minimizing costs. Crew Rostering allows airlines to build rosters that respect crew members' preferences and constraints. Crew Tracking helps airlines detect, resolve and follow-up on changes to crew planning.
The Boeing AnalytX-powered Crew Optimization products are provided through Boeing subsidiary Jeppesen.
Terra Drone Invests in Indonesia's Drone Service Company AeroGeosurvey Indonesia
Reading Time:
1
minute
AeroGeosurvey Indonesia is part of the global Terra Drone group and the axis in Southeast Asia
As of January 2019, a new collaboration has started between Terra Drone and AeroGeosurvey Indonesia through investments in the form of capital and technology. As a result, AeroGeosurvey Indonesia has become part of Terra Drone group and will continue under their new name: Terra Drone Indonesia. Terra Drone will provide Terra Drone Indonesia with latest cutting-edge technologies and will be able to offer more solutions for their customers in Indonesia.
"We had discussions with a large number of drone operators in Indonesia, and we were impressed especially with good track record of AeroGeosurvey Indonesia and its professional experiences over the past three years," said Toru Tokushige, CEO of Terra Drone.
This made Terra Drone choose AeroGeosurvey Indonesia to be their partner of choice to achieve Terra Drone's vision, which is to be the largest drone service and technology provider in the world.
Director of AeroGeosurvey Indonesia, Michael Wishnu Wardana, added, "with this investment, we are capable of providing a higher level of service by utilizing Terra Drone's 3D surveying know-how and latest technology such as their own LiDAR system, Terra LiDAR, which is twice or three times cheaper than conventional UAV LiDAR systems."
This is an excellent opportunity for Terra Drone Indonesia to embrace latest technologies including Light Detection and Ranging (LiDAR), artificial intelligence based inspections to customers in Indonesia and Southeast Asia. Terra Drone will continue to generate more cutting edge innovations in drone applications that will have great impact on the market and society.
AeroGeosurvey Indonesia will formally change its identity to Terra Drone Indonesia gradually in first quarter in 2019.
SOURCE AeroGeosurvey Indonesia