exactEarth AIS Payload on the PAZ Radar Satellite is Now Live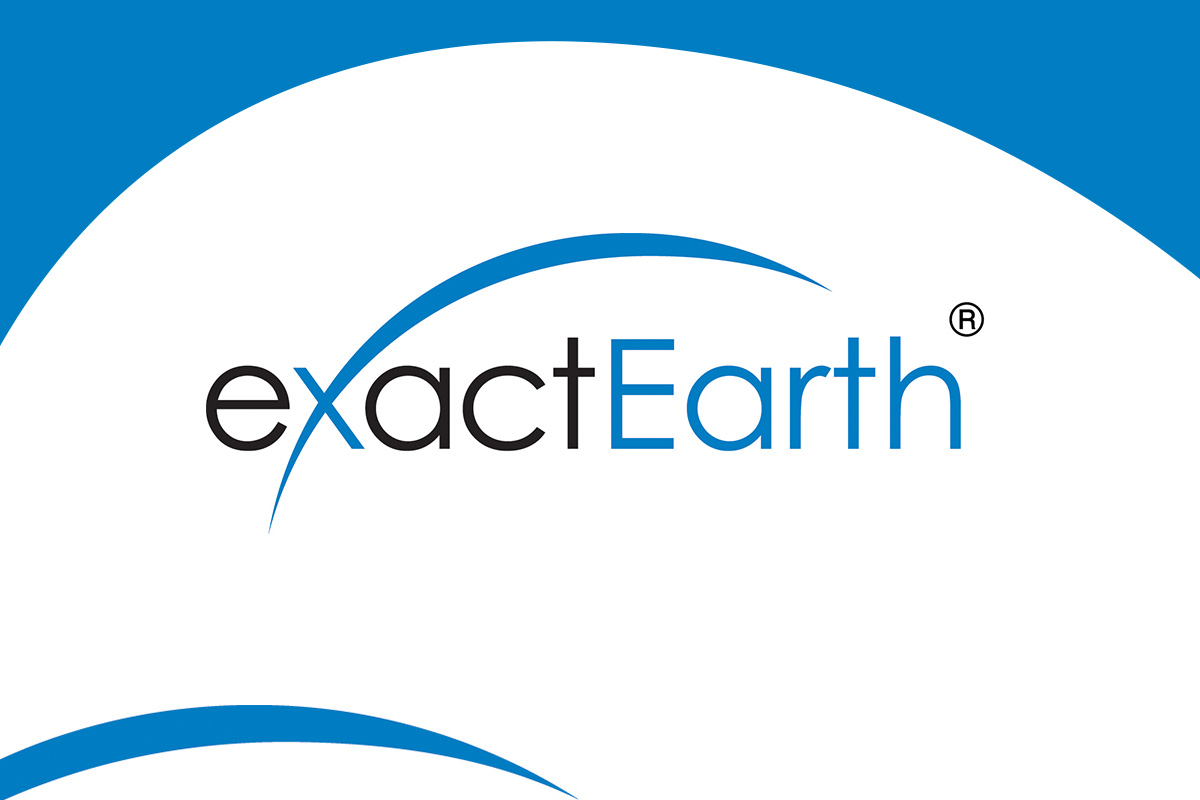 Reading Time:
1
minute
exactEarth Ltd. ("exactEarth" or the "Company") (TSX:XCT), a leading provider of satellite Automatic Identification System ("AIS") data services announces that its advanced AIS payload onboard the Spanish radar satellite, PAZ, has completed its commissioning phase and is now fully-operational. The PAZ satellite is owned and operated by Hisdesat Servicios Estrategicos S.A. and hosts an AIS payload owned by exactEarth, which is the first commercial AIS payload to be in operation onboard a radar satellite.
Launched earlier in 2018, PAZ is in the dawn-dusk sun synchronous orbit that is occupied by a majority of the world's radar satellites. With an AIS payload onboard, for the first time AIS vessel signals and Synthetic Aperture Radar ("SAR") imagery can be combined to enhance global maritime monitoring capabilities. Supported by exactView RT, the Company's superior real-time satellite AIS service, the fusion of these two data sets can better assist maritime security and surveillance by rapidly correlating two data sources to identify so-called 'dark targets', which are vessels that should be transmitting AIS signals, but are not.
"Our thanks and congratulations go out to Hisdesat on the successful launch and commissioning of the PAZ satellite," said Peter Mabson, CEO of exactEarth. "We now have 54 high performance satellite payloads in orbit capturing AIS data on more than 250,000 vessels daily and today's announcement helps to further solidify our leadership position in the industry and our differentiated technological capabilities. With the world's first AIS payload onboard a radar satellite, exactEarth is uniquely positioned to help its customers leverage the combination of AIS data and radar imagery to develop advanced maritime surveillance applications that enhance the security and safety of their interests."
NASA Begins America's New Moon to Mars Exploration Approach in 2018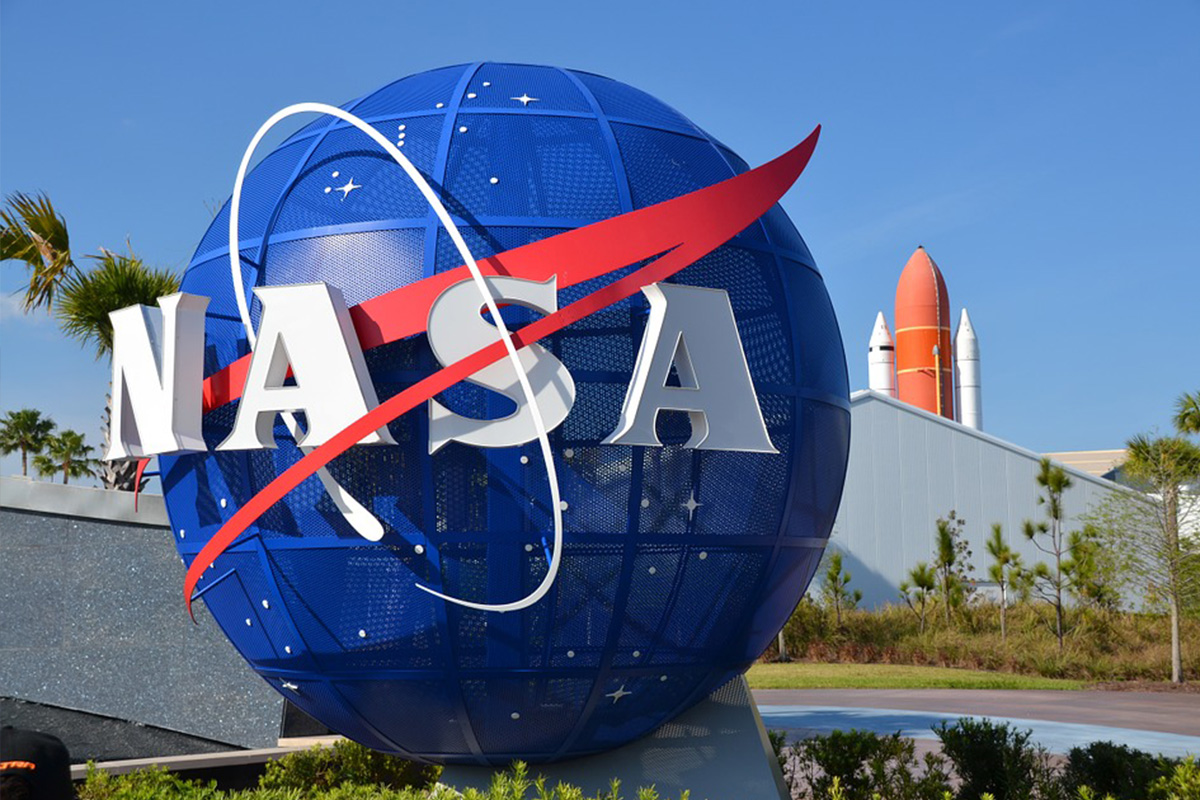 Reading Time:
12
minutes
NASA welcomed a new administrator, Jim Bridenstine, deputy administrator, Jim Morhard, and chief financial officer, Jeff DeWit, in 2018. Their focus is on firmly establishing the groundwork to send Americans back to the Moon sustainably, with plans to use the agency's lunar experience to prepare to send astronauts to Mars.
"Our agency's accomplishments in 2018 are breathtaking. We've inspired the world and created incredible new capabilities for our nation," Bridenstine said. "This year, we landed on Mars for the seventh time, and America remains the only country to have landed on Mars successfully. We created new U.S. commercial partnerships to land back on the Moon. We made breakthroughs in our quest to send humans farther into space than ever before. And, we contributed to remarkable advancements in aviation. I want to thank the entire NASA team for a fantastic year of American leadership in space, and I am confident we will build on our 2018 successes in 2019.
In 2018, NASA celebrated six decades of exploration, discoveries and cutting-edge technology development for the agency's 60th anniversary on Oct. 1. Bridenstine said, "President Eisenhower launched our nation into the Space Age and President Kennedy gave us the charge to reach the Moon. Over six incredible decades, we have brought the world an amazing number of bold missions in science, aviation and human exploration. NASA and its workforce have never failed to raise the bar of human potential and blaze a trail to the future. We celebrate our legacy today with great promise and a strong direction from the President to return to the Moon and go on to Mars."
The Office of the Chief Financial Officer received a successful clean audit in 2018 – the eighth consecutive clean financial audit opinion for the agency. In addition, DeWit led his Strategic Investments Division in working with the Government Accounting Office to pass an official Corrective Action Plan for only the second time in NASA's history, which will increase accountability and transparency into the costs of large programs and proactively improve NASA's program and project management activities.
On Dec. 11, NASA recently marked the one-year anniversary of Space Policy Directive-1 (SPD-1), which provided a directive for NASA to return humans to the surface of the moon for long-term exploration and utilization and pursue human exploration of Mars and the broader solar system. Two additional space policy directives were enacted this year by the White House, with SPD-2 in February helping ease the regulatory environment so entrepreneurs can thrive in space, and SPD-3 in June helping ensure the U.S. is a leader in providing a safe and secure environment as commercial and civil space traffic increases.
Moon to Mars
America's return to the Moon will begin with U.S. commercial delivery services of small scientific instruments, followed by development of an infrastructure in orbit around the Moon to support human missions to the lunar surface, Mars and destinations beyond, for decades to come. Highlights from 2018 include:
The transportation system that will carry astronauts from Earth to the Gateway, and help build the structure in orbit, continued to take shape in 2018 with more flight hardware coming together around the country for the first launch of NASA's Space Launch System (SLS) rocket and Orion spacecraft.
It was a great year for robotic exploration of Mars, as well:
NASA's Curiosity rover identified fragments of complex organic molecules in the shallow surface of Mars, giving us further evidence that the Red Planet could have hosted life at one point.
NASA launched and landed the first spacecraft to set down on the Red Planet since Curiosity arrived in 2012 – the Interior Exploration using Seismic Investigations, Geodesy and Heat Transport (InSight). InSight touched down on Martian soil in November to study the planet's interior and, just 10 days after landing, provided the first ever "sounds" of winds on Mars.
NASA also announced the landing site for its next Red Planet rover, Mars 2020, which will continue the agency's efforts to search for evidence of life and prepare for human arrival.
Other highlights in the agency's progress this year in supporting the new Moon to Mars exploration approach include:
Solar System and Beyond
In 2018, NASA bid farewell to two veteran science spacecraft, launched a record-breaking mission to the Sun, and continued to make discoveries with current missions and progress on future missions. Highlights from the year include:
Humans in Space
In 2018, NASA astronauts Mark Vande Hei, Scott Tingle, Serena Aunon-Chancellor and Anne McClainparticipated in their first spaceflight missions to the International Space Station, benefitting from the experience of three veteran astronauts Joe Acaba, Ricky Arnold, and Drew Feustel, who also completed missions aboard the space station this year. Here are ways humans in space were leading discovery and improving life on Earth in 2018:
Flight
NASA's aeronautics team reached several major milestones in 2018 in its efforts to enable commercial supersonic air travel over land.
Another major aeronautics focus was NASA's ongoing work in Urban Air Mobility (UAM) – a safe and efficient system for passenger and cargo air transportation in and around urban areas.
Throughout the year, NASA continued several other avenues of research to advance aerial vehicle technology:
Space Technology
Technology drives exploration and, in 2018, NASA's investments in space technology continued to advance our capabilities for future exploration missions. New technology tests, demonstrations and partnerships helped solve complex challenges needed to land, live and explore the Moon and Mars.
Earth
In 2018, NASA continued to use its global perspective of Earth from space to improve lives and revolutionize our understanding of how our planet works and is changing. By bringing together technology, science, and unique global observations, NASA provides societal benefits and strengthens our nation.
STEM Engagement
This past year, NASA celebrated a Year of Education on Station, during which teachers-turned-astronauts Joe Acaba and Ricky Arnold inspired thousands of students and educators through live events and video lessons from space.
NASA continues to offer educators and nonprofits low-cost opportunities to conduct research in space through its CubeSat Launch Initiative, including kicking off its 10th annual call for submissions, while NASA and the American Society of Mechanical Engineers Foundation are engaging K-12 students with a series of Future Engineers challenges.
As part of NASA's 60th anniversary, NASA honored the legacy of the space shuttle Challenger crew by conducting Christa McAuliffe's lesson plan on the space station.
Public Engagement
By engaging in public events, including a National Symphony Orchestra Pops concert; "Space, the Next Frontier" concert celebration at the John F. Kennedy Center for the Performing Arts; "Spirit of Apollo" tribute from Washington National Cathedral; First Man press junket and red-carpet screening; Space Symposium; USA Science & Engineering Festival; International Balloon Fiesta; International Observe the Moon Night; Awesome Con; and EAA AirVenture, more than five million people had the chance to interact with representatives of America's space agency.
NASA's digital communications team was honored with another Webby Award and four People's Voice awards in 2018. NASA.gov, the agency's primary website, received its third consecutive, and 10th overall, People's Voice Award in the Government & Civil Innovation category. Web visitors continue to come to NASA not just for information on agency programs, but to learn about space in general. The site's busiest day in 2018 was the Mars InSight landing in November, and the second-busiest was the Super Blue Blood Moon eclipse in January.
NASA's Jet Propulsion Laboratory received an Emmy Award in 2018 for Outstanding Original Interactive Program for its coverage of the Cassini mission's Grand Finale at Saturn in September 2017.
NASA's social media presence continued to grow in 2018, with more than 186.9 million total followers across all accounts and platforms. The agency has the most followers of any agency or department in the federal government on Facebook, Instagram, Twitter, Snapchat and Google+. The agency also hosted 25 NASA Socials this year, bringing together more than 880 followers who engage with NASA via social media for unique in-person experiences of exploration and discovery.
To see NASA's For more about NASA's missions, research and discoveries, visit:
SOURCE NASA
The Starr Foundation Makes a $10 Million Lead Gift to the National Museum of Intelligence and Special Operations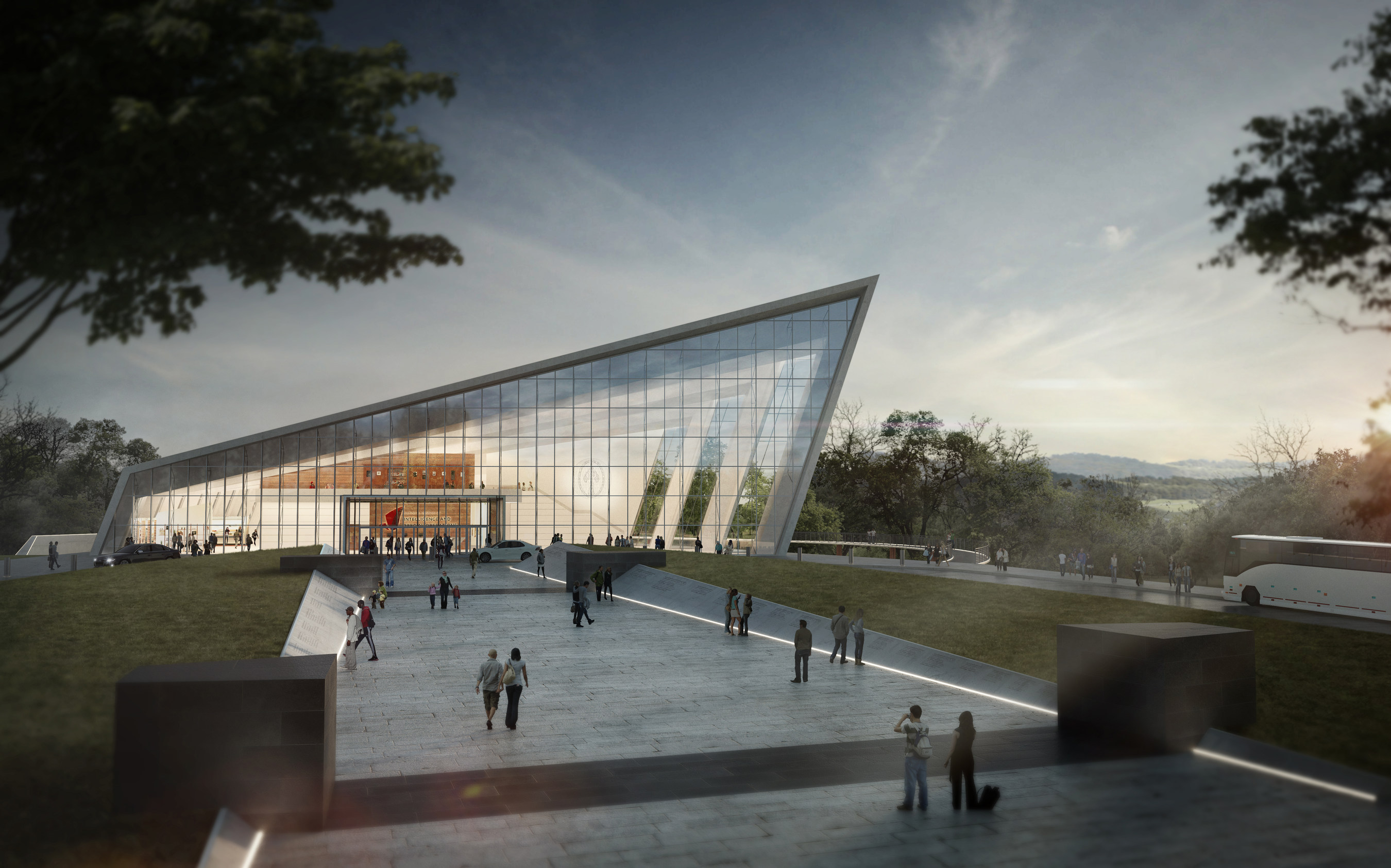 Reading Time:
2
minutes
The Office of Strategic Services (OSS) Society announced a $10 million lead gift to the National Museum of Intelligence and Special Operations from The Starr Foundation, one of the largest private foundations in the United States. The Foundation makes grants to education, medical research/healthcare, human needs, public policy/international relations, culture and the environment.
The museum will educate the American public about the importance of strategic intelligence and special operations to the preservation of freedom, honor Americans who have served at the "tip of the spear", and inspire future generations to serve their country. It will be built within Kincora, a 424-acre mixed use development in Loudoun County, Va., which is being co-developed by the TRITEC Real Estate Company and Norton Scott.
The museum's breathtaking design was inspired by the spearhead, a symbol used by the intelligence and special operations communities since World War II. It was conceived by the renowned architect Curtiss Fentress and will be visible from the flightpath of Dulles International Airport. Patrick Gallagher, the founder of Gallagher & Associates – one of the world's leading museum planning and design firms – is designing its groundbreaking exhibits that will enable visitors to experience the world of intelligence and special operations through an immersive and interactive experience unlike any other. MGAC is serving as the museum's project management firm.
Charles Pinck, president of The OSS Society, said: "We are incredibly grateful to The Starr Foundation and its Chairman, Maurice Greenberg, for their extraordinary generosity. This grant continues The Starr Foundation's commitment to educational programs that preserve and convey important aspects of American history."
The OSS Society, which is building the museum, is a 501(c)(3) nonprofit organization that honors the OSS, its successor organizations, and educates the American public about the importance of strategic intelligence and special operations to the preservation of freedom.
SOURCE The OSS Society, Inc.
!!!Photo caption: Rendering of the National Museum of Intelligence and Special Operations
EMBRAER S.A.: Kazakhstan's Air Astana Receives Its First E190-E2 Jet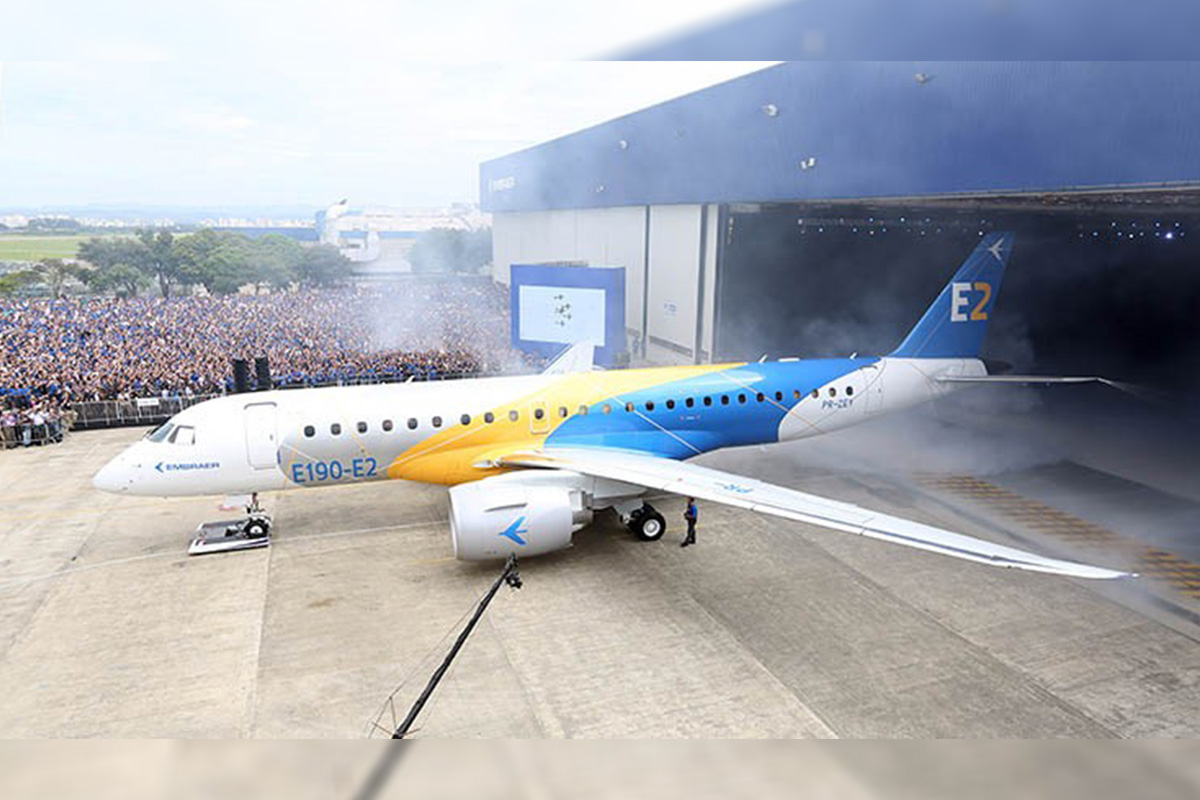 Reading Time:
3
minutes
Air Astana, the flag carrier of Kazakhstan, presented its first E190-E2 jet in a ceremony held today in Astana. The airline will receive four additional E190-E2s next year, with the last of the five aircraft, leased by AerCap, being delivered in the final quarter of 2019. The Kazakhstan airline will start flying the new aircraft on domestic and Commonwealth of Independent States (CIS) routes later this month.
"All of us at Air Astana are pleased to receive our first E190-E2, and we look forward to a smooth entry into service and a simple transition for our pilots. We know Embraer's E-Jets well, and have high expectations for their new generation aircraft in terms of economics, environmental impact, and levels of comfort and convenience for our customers," said Peter Foster, President of Air Astana.
Air Astana's first E190-E2 features a "snow leopard" livery, designed and hand painted by Embraer in the 'Profit Hunter' style. Air Astana's snow leopard joins the now famous Eagle, Tiger, and Shark E2s with the distinctive 'Profit Hunter' nose art. For Air Astana however, the paint scheme is designed to draw global attention to the threat of extinction faced by the wild cat. The snow leopard is an official symbol of Kazakhstan and is native to the country's southern mountain ranges.
Foster continued. "Our passengers, staff, and in fact the whole of Kazakhstan will appreciate the amazing depiction of the snow leopard on our new jet. The snow leopard embodies the resilience and ambition of our nation, and we all strive to save these magnificent creatures from extinction and for posterity".
"We are honored to deliver our most advanced commercial aircraft to our good friends at Air Astana", said John Slattery, President & CEO, Embraer Commercial Aviation. "For a manufacturer, there is no better reward than to see a customer's business continuously growing with our products. Air Astana's decision to embrace the E2 program is a further measure of trust in Embraer and in the E-Jets family of commercial aircraft."
The delivery marks the beginning of Air Astana's fleet renewal. Currently the airline operates fleet of E190s aircraft, the first of which was delivered in 2011.
The E190-E2 is the first of three new aircraft types that will make up the Embraer E2 family of aircraft developed to succeed the first-generation E-Jets. Compared to the first-generation E190, the E190-E2 burns 17.3% less fuel and nearly 10% less than its direct competitor. This makes it the most efficient single-aisle aircraft on the market. The E190-E2 brings more flexibility with maximum range of up to 3,293 miles (5,300 km), about 621 miles (1,000 km) more than the first-generation E190.
The E190-E2 also generates significant savings for airlines in terms of maintenance costs, with a reduction of up to 25%. It has the longest maintenance intervals with 10,000 flight hours for basic checks and no calendar limit in typical E-Jets utilization. This means an additional 15 days of aircraft utilization over a period of ten years.
Pilots of the first-generation E-Jets require only two-and-a-half days of training without the need for a full flight simulator in order to fly the E2, which decreases the training burden and saves both time and money for the airlines. The E2 cockpit features advanced Honeywell Primus Epic 2 integrated avionics. Combined with the closed-loop fly-by-wire controls, the systems work together to improve aircraft performance, decrease pilot workload and enhance flight safety.
From the passenger's perspective, the E2 cabin features a comfortable two-by-two layout. The absence of a middle seat enables passengers to have an enjoyable flight experience with more legroom and additional luggage storage space.
Embraer is the world's leading manufacturer of commercial jets with up to 150 seats. The Company has 100 customers from all over the world operating the ERJ and E-Jet families of aircraft. For the E-Jets program alone, Embraer has logged almost 1,800 orders and 1,400 deliveries, redefining the traditional concept of a regional aircraft. Today, E-Jets are flying in fleets of 70 customers in 50 countries.