Rosewood Hotel Group Chief Executive Officer Sonia Cheng Recognized On Bloomberg Businessweek's 2018 Bloomberg 50 List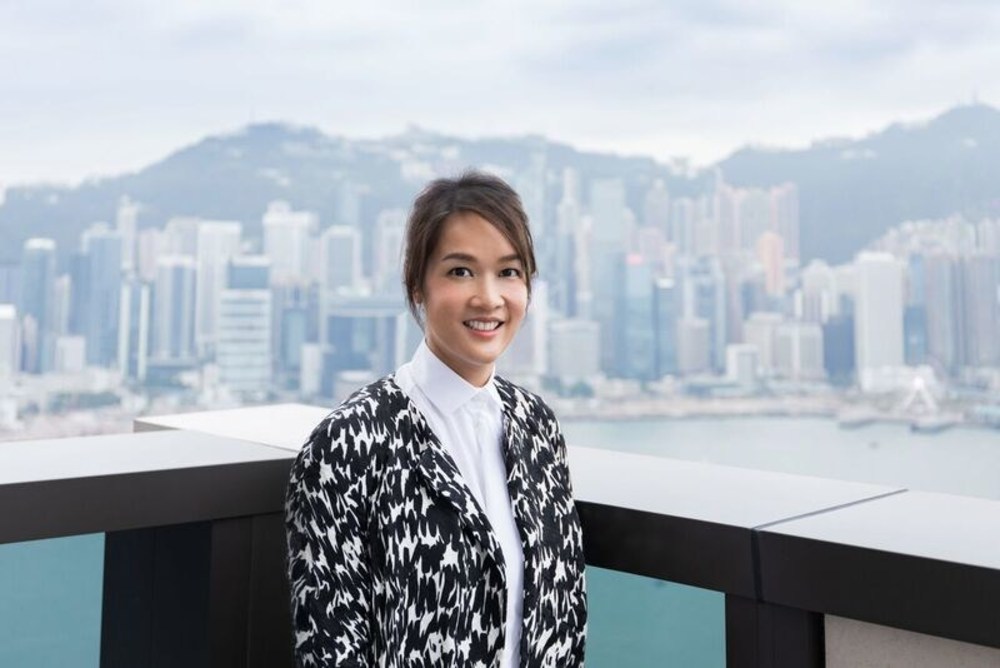 Reading Time:
4
minutes
Rosewood Hotel Group is pleased to announce that its chief executive officer Sonia Cheng has today been honored on Bloomberg Businessweek's 2018 Bloomberg 50, the publication's annual list of icons and innovators who have changed the global business landscape this year. Having debuted in 2017, the distinguished Bloomberg 50 list recognizes executives, entrepreneurs, experts and entertainers across a variety of fields, from finance and politics to tech and entertainment, who have actively affected their respective industries in 2018.
"It is an honor to be included on this year's Bloomberg 50 list alongside so many incredible trailblazers who are revolutionizing their industries and business overall," says Sonia Cheng, chief executive officer of Rosewood Hotel Group. "This is an incredibly exciting time for luxury hospitality, with access, interest and expectations for travel growing at a tremendous rate, and I am humbled by the positive market and guest feedback to Rosewood's differentiated and modern approach to the ultra-luxury space."
As the chief executive officer of Rosewood Hotel Group, Sonia Cheng is responsible for the overall vision and the global expansion of Rosewood Hotel Group, one of the world's fastest growing hotel companies that encompasses 63 hotels in 22 countries, with over 40 additional hotels over the next five years across its four distinct brands: Rosewood® Hotels & Resorts, New World™ Hotels & Resorts, penta®hotels, and its latest brand, KHOS™. Since becoming CEO in 2011, Cheng has led Rosewood Hotel Group to widespread acclaim, growing the portfolio by 50% and expanding into new territories in cultural capitals and resort destinations alike.
2018 has been a pivotal year for the group as it consolidates its position as one of the most dynamic hospitality companies in the industry with its ultra-luxury Rosewood Hotels & Resorts brand continuing its considered global expansion with four new/renovated properties in exotic destinations, and as it prepares for the opening of an additional five properties in 2019, including the highly-anticipated Rosewood Hong Kong slated to open March 17 on Hong Kong's Victoria Harbour. Additional recent accomplishments include the establishment of KHOS, an innovative concept for business hotels with a distinct lifestyle orientation; the launch of Asaya, a holistic wellness concept rooted in the belief of self-acceptance and self-discovery; and Rosewood Explorers, a new and differentiated children's club concept designed to inspire creativity and social responsibility through fun and adventure. Through these achievements, in addition to the impressive track-record of new hotel openings and deal signings such as that of the recently-renovated and reopened Hôtel de Crillon, A Rosewood Hotel in Paris and the former American Embassy in London's Grosvenor Squareand the development of brand-wide initiatives that appeal to the modern traveler, Cheng has revitalized the beloved Rosewood into a contemporary luxury brand that is top of mind for today's affluent consumer.
Sonia Cheng's inclusion on the 2018 Bloomberg 50 list represents the latest in a long line of awards and accolades that the hotel group and its chief executive officer have been recognized with in 2018. Additional honors awarded to Sonia Cheng this year include coveted spots on Fast Company's Most Creative People in Business list and Fortune's 40 Under 40 list, both of which recognize visionary and influential leaders whose accomplishments have impacted their industries and the international business sphere at large. 2018 also marks the year when Architectural Digest (China) named her one of their People of the Year, and Conde Nast Traveler (China) included her in their annual Movers and Shakers list of the industry's 10 most influential and transformative leaders.
Beyond accolades earned by Cheng, the ultra-luxury Rosewood Hotels & Resorts collection and its 24 hotels worldwide have received immense recognition from the most reputable authorities in the travel and hospitality industry. From top-tier publications including Conde Nast Traveler and Travel + Leisureto consumer-driven resources such as Trip Advisor, Rosewood's distinct properties and their luxurious amenities have consistently ranked amongst the best in the world.
Notable recognition received by Rosewood in 2018 includes:
Forbes Travel Guide's 2018 Star Rating List – 14 properties recognized, including five that received 5-star rankings and nine that received 4-star rankings
Conde Nast Traveler's 2018 Readers' Choice Awards – 16 properties recognized, 10 of which ranked within the top five in their respective categories
Conde Nast Traveler's 2018 Hot List – Three properties recognized, making Rosewood Hotels & Resorts the most highly awarded hotel group on the list
Global Traveler's 2018 Hotel of the Year award – Rosewood Hotels & Resorts recognized as top hotel brand
TripAdvisor's Most Excellent Hotel Chains – Rosewood Hotels & Resorts recognized as the #10 Most Excellent Small Hotel Chain globally
TripSavvy's 2018 Editors' Choice Awards – four properties recognized
Elite Traveler's Top 100 Suites – four properties recognized
Travel + Leisure's 2018 World's Best Awards – six properties recognized and Rosewood Hotels & Resorts ranked the sixth top hotel brand in the world
Travel + Leisure's 2018 It List – two properties recognized
US News and World Report's 2018 Best Hotels – 15 properties recognized on "top hotels in their regions" lists, including four that ranked first in their respective categories and eleven that received a top ten percent ranking of all hotels in their respective countries
TripAdvisor's Travelers' Choice Awards – six properties recognized
Wine Spectator's 2018 Restaurant Awards – four properties recognized
Town & Country's 2018 Hotel Awards – three properties recognized
Additionally, the following awards lists honored one Rosewood property each:
TIME MAGAZINE's 2018 World's Greatest Places; Robb Report: Best of the Best; AFAR's Travelers' Choice Awards 2018; Jetsetter's Best of the Best Awards; Travel Weekly's Magellan Awards – Hôtel de Crillon, A Rosewood Hotel
Celebrated Living's 2018 Platinum list – Rosewood London's Scarfe's Bar named "Best Hotel Bar"
Golf Digest's 2018 Editors' Choice Awards – Rosewood CordeValle named "Best Golf Resort in California"
Fodor's Travel's BEST Awards – Rosewood Washington, D.C. ranked in the top 10 across six distinct categories
World Luxury Spa Awards 2018 – Asaya at Rosewood Phuket named Best Luxury Wellness Spa in Thailand
Rosewood's consistently strong rankings across industry lists are a testament to the hospitality brand's commitment to providing guests with unparalleled service, inspired accommodations and amenities, and exceptional experiences in a range of unique destinations. The extensive recognition has solidified Rosewood as a global leader in luxury hospitality, bolstering the brand as it continues its trajectory of meaningful and measured growth. Upcoming highlights include Rosewood Hong Kong, a magnificent property that will play an important role in the future narrative of the brand through its commitment to creativity and innovation across all facets of luxury hospitality, as well as Rosewood Miramar Beach, Rosewood Bangkok, Rosewood Yangon and Rosewood Guangzhou. With a goal to add 50 hotels globally across its four design-led brands in the next five years, Rosewood will continue to bring its expertise to all corners of the world, offering travelers ample opportunity to explore new locales and cultures in a way in which only Rosewood can provide.
The Biggest Contest in the World of Photography: An AGORA images Contest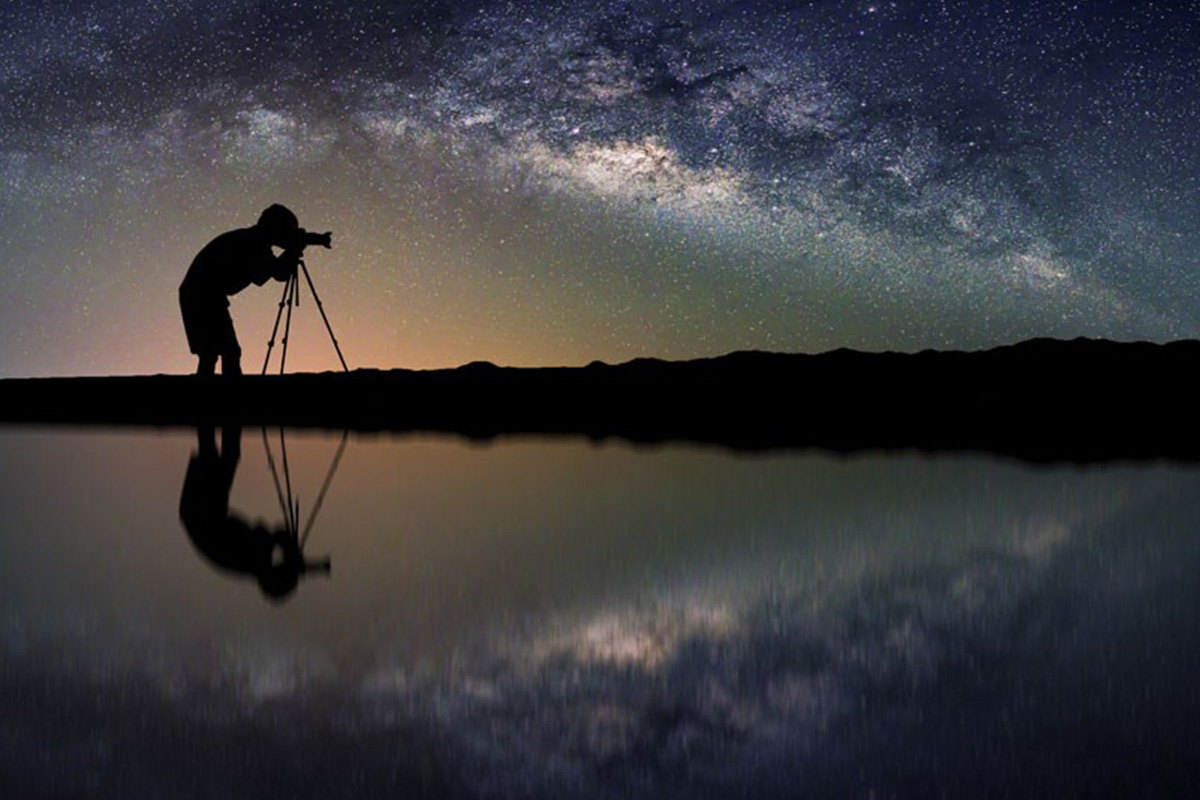 Reading Time:
2
minutes
The world's greatest photo of the year will win $25,000 in the AGORA Awards 2019
On January 4th the biggest international photography contest will open for submissions. The winner of this year-long contest stands to take away $25,000 for a single image. What's more, anyone from anywhere in the world can participate with their best shots, for free.
Photographers of all levels can participate simply by downloading the free app on the Apple Store or Google Play and can upload as many of their best photos as they like to the contest once it is launched. In the fall of 2019 50 finalists will be announced, after which the AGORA community will vote for their favorite shot to determine who wins. The AGORA Awards 2019 winner will be announced in November during an offline ceremony and streamed live to the rest of the world.
With the Awards, AGORA images is disrupting the world of photography; proposing, unlike others, a photo contest with no categories. For this reason the contest will reveal the year's top visual trend, and thus forth every year in the contests to come. Aiming for global photographic democracy, the app values everyone's unique point of view, allowing the international community of millions to participate and later vote for their favorite image. As Octavi Royo, CEO and co-founder, puts it: "What we are doing in AGORA and in the Awards is starting a creative revolution. We believe everyone has the chance to win with their best photo."
The world's greatest images in AGORA photo contests
AGORA images has already awarded a total of over $50,000 through its photo contests. The app launches contests weekly, giving the 52 weeks of the year a theme such as #Love, #Eyes, #Travel and #Landscape. With over 2 million users in 193 countries and over 6 million photos uploaded, the photography app is rapidly becoming the place to participate in the curation of the world's best visual content.
For more information download the app, visit the website and check out the Facebook and Instagram accounts.
Datamatics Recognized as the Best Cognitive Technology Provider by Computer Society of India, Mumbai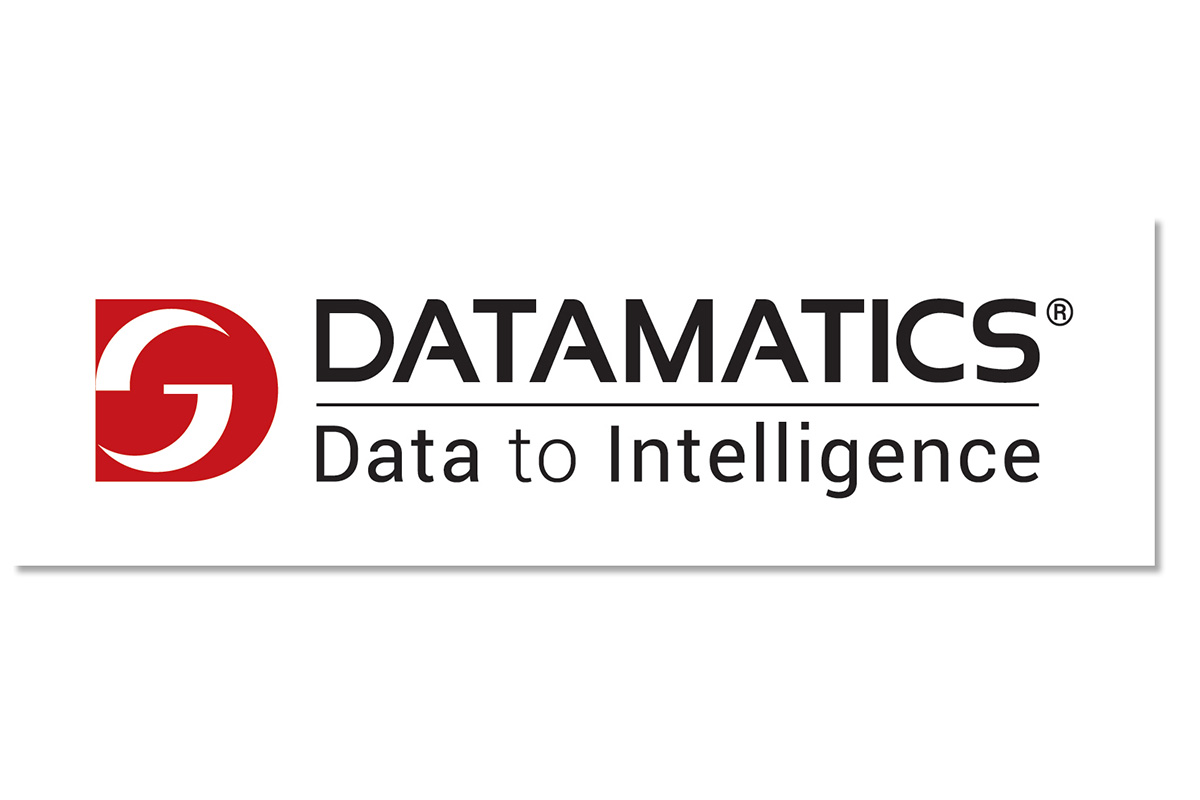 Reading Time:
1
minute
Datamatics Global Services Ltd. (DGSL), a global IT & BPM company, announced today that it has been recognized as the Best Cognitive Technology Provider of the Year 2018 at IT Innovation & Excellence Awards by Computer Society of India, Mumbai.
Datamatics is recognized for its Robotic Process Automation (RPA) product, TruBot which helped a leading bank in India to automate their credit limit extension process. Datamatics TruBot enabled the client to automate an end-to-end complex, repetitive, and error prone process of Cash Credit and Overdraft Facility limit extension that has a high impact on end-customer credibility. The automation helped the client to execute all credit limit extensions in real time with 100% accuracy.
Commenting on the occasion, Mitul Mehta – SVP & Head-Marketing & Communications, Datamatics Global Services Ltd., said, "TruBot has enabled numerous banks in India and around the world to automate several critical processes across retails assets, retails liabilities, global trade services, corporate banking and direct banking. We are happy to be recognized as the best cognitive technology provider by Computer Society of India."
Datamatics TruBot is a versatile, multi-skilled bot that automates a range of repetitive and rule-based processes without any manual intervention. TruBot has 95 customers globally and has automated more than 800 processes across multiple industries including Banking, Insurance, Manufacturing and Healthcare.
Greengate Power's 113 MW Stirling Wind Project in Alberta Awarded 20-Year Contract by AESO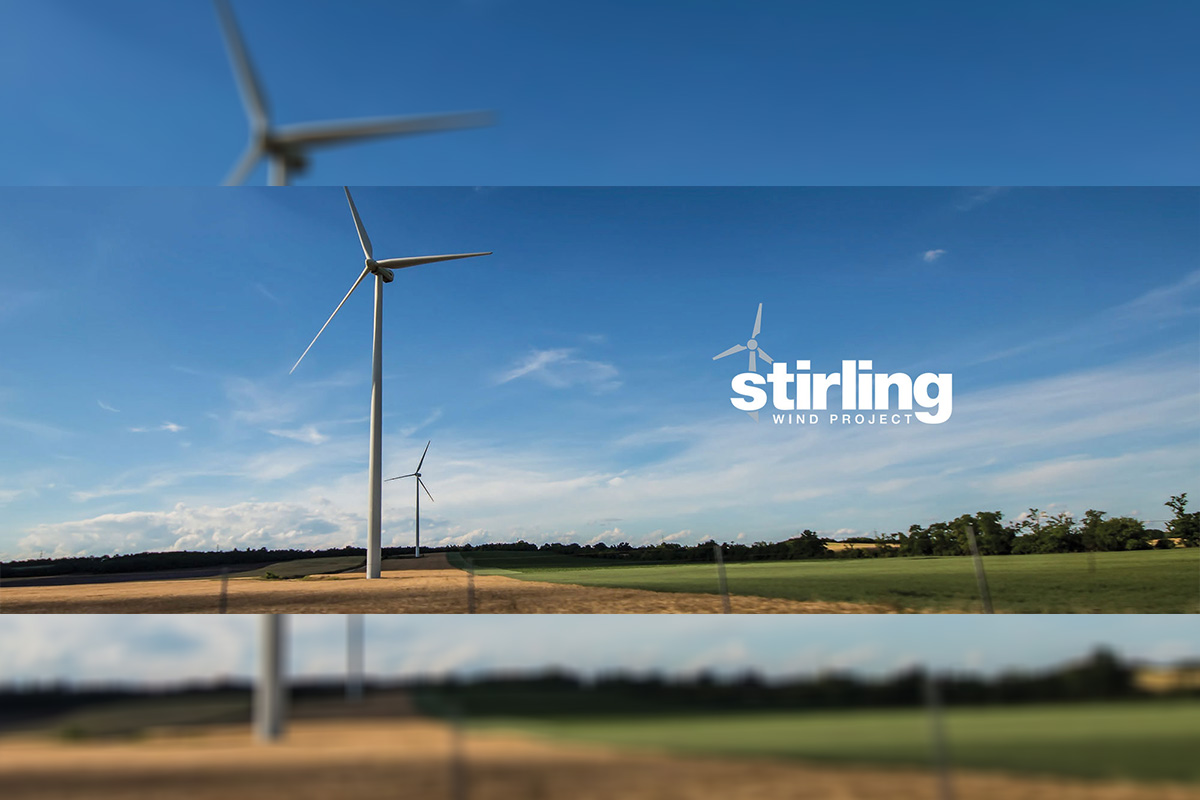 Reading Time:
1
minute
Greengate Power Corporation ("Greengate") is pleased to announce that its 113 MW Stirling Wind Project ("Stirling Wind") was awarded a 20-year Renewable Electricity Support Agreement ("RESA") by the Alberta Electric System Operator ("AESO"). Stirling Windis jointly-owned by Greengate, Potentia Renewables Inc. ("Potentia") and Paul First Nation with Potentia owning a majority interest. With the award of this key contract, the project is expected to be under construction in the near future.
Stirling Wind is located in the County of Warner No.5 and Lethbridge County approximately 30 km southeast of the City of Lethbridge. Located on a large plateau of cultivated and grazing land, the project has an excellent wind resource which is among the best in Alberta. Under the terms of the RESA, Stirling Wind will receive a guaranteed price for all the power it produces for a period of 20 years.
"The Stirling Wind Project is among the first successful renewable energy project partnerships between industry and a first nations community in Alberta. We applaud the Government of Alberta for the continued success of its Renewable Electricity Program which is delivering long-term, low-cost clean power for Albertans," said Dan Balaban, President and Chief Executive Officer of Greengate. "Stirling is the third wind energy project successfully developed by Greengate in Alberta and demonstrates Greengate's continued leadership in Alberta's fast-growing renewable energy sector. We look forward to completing Stirling with our partners so that its social, economic and environmental benefits can be realized by all involved."