Team Jebsen makes Triumphant Return at Porsche Carrera Cup Asia 2018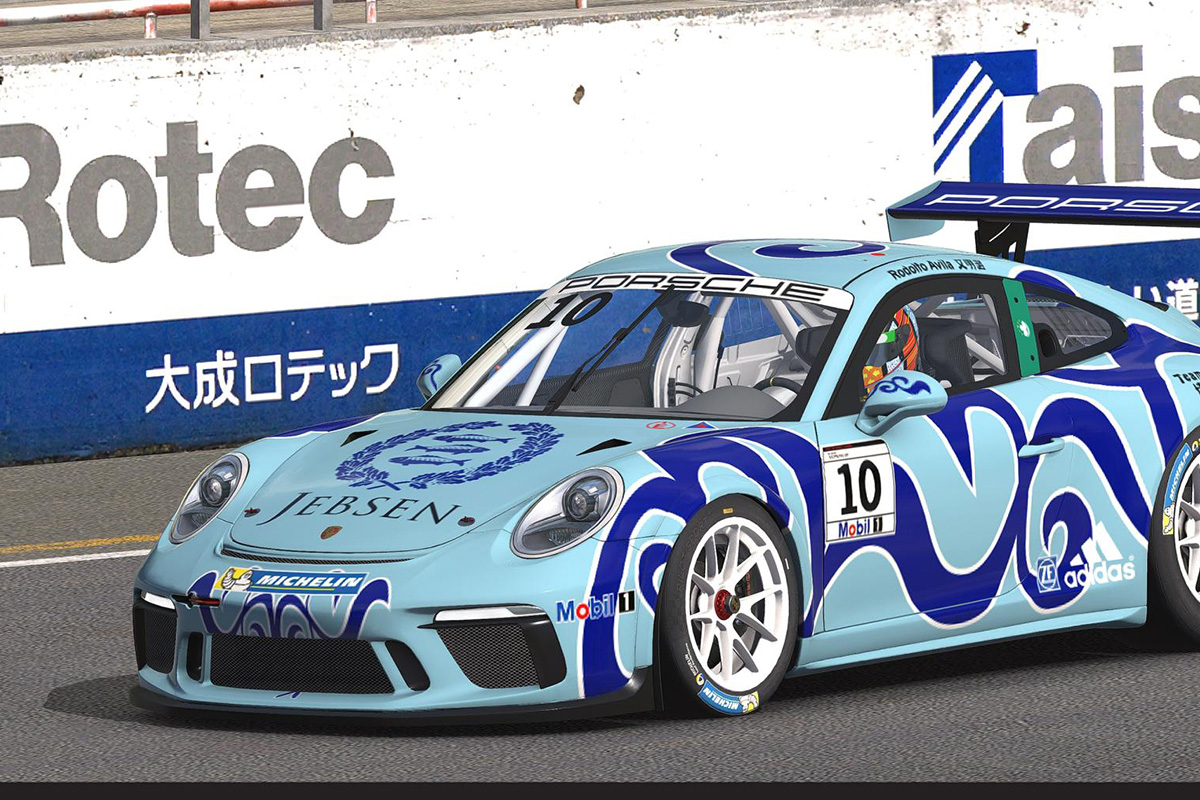 Reading Time:
2
minutes
Team Jebsen's professional team driver Cui Yue named Fastest Asian Driver of the Year, becoming first Chinese driver to ascend the podium this season.
The Porsche Carrera Cup Asia (PCCA) 2018 Finale kicked off at the Shanghai SAIC International Circuit, where Team Jebsen's professional team driver – Cui Yue – delivered a stellar performance. Cui Yue claimed the PCCA Dealer Trophy for Team Jebsen by finishing third in Round 11 of the race. His performance secured a fifth-place overall ranking for the year and the distinction of being the fastest Asian Driver in this season. In addition to this, Team Jebsen ranked third for the Porsche Dealer Trophy of the Year with a total of 176 points, and became the only team that has never been absent in the 15 years since the inception of the cup. Team Jebsen's continuous presence at the PCCA was recognised with the 15th Anniversary PCCA Honorary Award.
In the qualifying session of Round 11, Cui finished fifth and ranked first among Asian drivers, laying a good foundation for the following races. Cui broke away from his competitors without difficulty at the beginning of the race and took second place at Turn 1, which inspired a round of applause from the audience. Late in the race, Cui maintained his place in the top three positions by forging steadily and surely ahead. He eventually claimed third place and became the first Chinese driver to ascend the podium in the 2018 season. For a racing series whose trophies have long been dominated by foreign drivers, Cui's performance is impressive.
In Round 12, shortly after setting off, a car hit Cui from behind and he spun, instantly plummeting his position to the 28th place. However, in spite of the incident and the consequent unsatisfactory tyre conditions, Cui drew on over a decade of racing experience to make up for his loss; an adjusted strategy and spectacular overtaking moves allowed him to steadily chase from behind. He successfully completed the round with a seventh-place finish. Congratulations Cui Yue!
Jebsen Motors and the PCCA share a 15-year history together: Jebsen Motors is a founding member of the PCCA and was one of the very first teams to participate in the race. Jebsen Motors has been an established partner of Porsche in Greater China for the past 63 years and is one of Porsche's largest dealer groups in the world. Jebsen Motors is committed to giving customers excellent and comprehensive experiences to meet growing sales demands from Chinese customers as well as to actively promote the brand culture of Porsche.
The Porsche City Service Centre Shenzhen Luohu was officially unveiled by the Group in March 2018and is the first Porsche City Service Centre in the world to feature the Le Mans Race as its theme. The Le Mans-themed designs in the centre were collaborative creations of Porsche China and Jebsen Motors, intended to showcase Porsche's sports car culture in every detail of the centre and to make customers feel as if they were on the racecourse.
"Our thanks to the PCCA Organising Committee and to all the fans for their ongoing support and trust in us. We are very pleased with the excellent performance that Team Jebsen and our driver Cui Yue has delivered this year, which has set a new milestone in the history of Jebsen Motors," said Mr. Joachim Eberlein, Managing Director of Jebsen Motors. "Team Jebsen and Jebsen Motors will continue to promote Porsche's sports car culture in China so that more fans can experience the passion and captivating charm of motorsport."
BMW of Springfield hosts New York Yankee Mariano Rivera at the Reveal of Lightning M4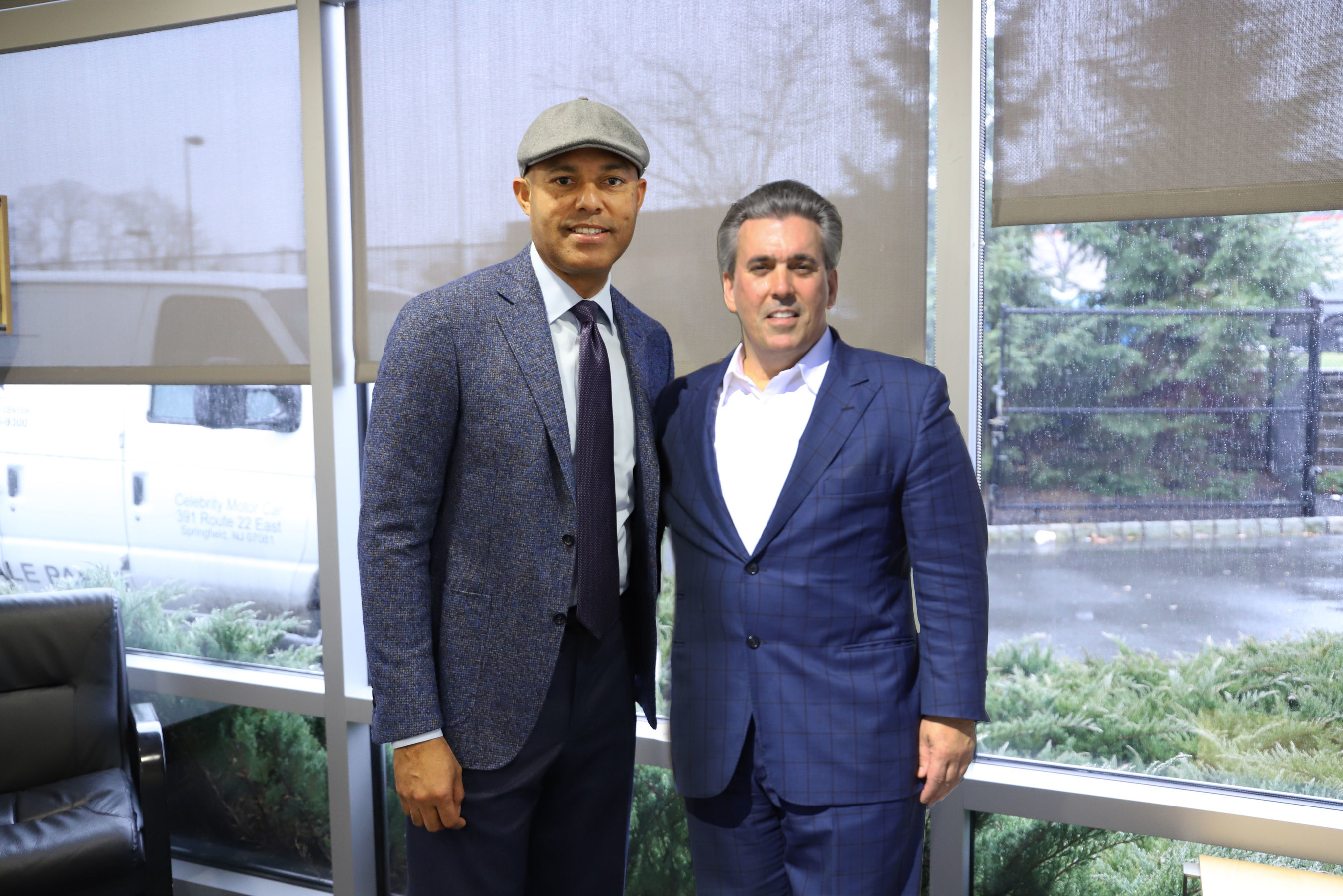 Reading Time:
1
minute
Worlds collide at BMW of Springfield when the New York Yankee legend stepped foot into Tom Maoli's Celebrity Motor Car Company dealership. Baseball legend Mariano Rivera, played 19 seasons in the MLB for the New York Yankees, from 1995 to 2013 is known for being the greatest relief pitcher of all time and pitched in for a great cause!
On December 16, 2018 Mariano came to support Tom for the unveiling of the "Lightning M4," which is owned by his son, Mariano Rivera Jr. Celebrity Motor Car Company's BMW of Springfield hosted the reveal of the custom designed BMW "Lightning M4." Rivera's vehicle was showcased and unveiled by designer Corsa Auto Design and installer Moemodz.
The event was a "HOME RUN."
All proceeds of the event went to the baseball legend's charity which was St. Mary's Healthcare System for Children in New York City.
CCC™ X Data Exchange Powers Telematics Innovations for State Auto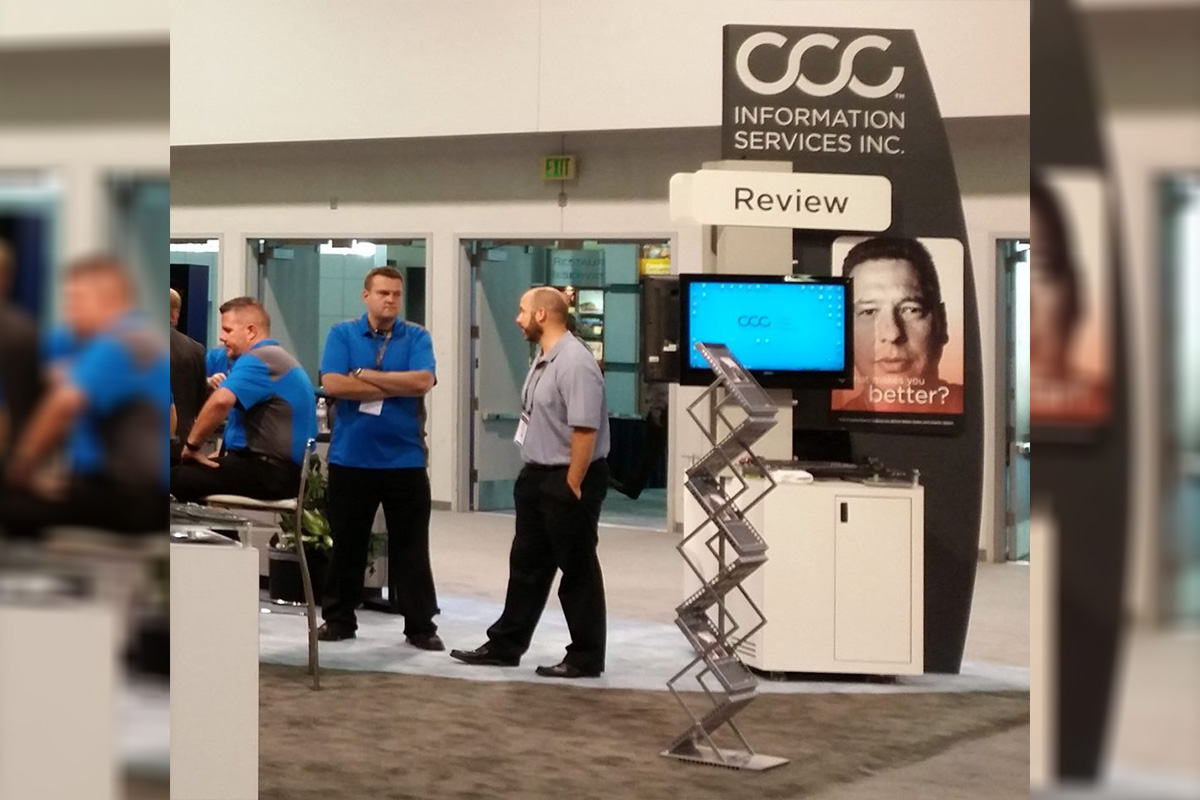 Reading Time:
2
minutes
CCC Information Services Inc. and its affiliates (CCC) announced today that State Automobile Mutual Insurance Company (State Auto) is live on the CCC™ X data exchange, activating a broad range of telematics capabilities in support of the insurer's vision to transform the policyholder experience through innovation. State Auto is using CCC X to connect with CCC ecosystem partners, including a major OEM, and to deliver usage-based insurance (UBI) programs and telematics-enabled claims, making it the first insurer in the industry to integrate crash event data into their CCC ONE® claims workflow. The CCC and State Auto relationship spans the carrier's Personal and Commercial lines of business. State Auto is a leading digital provider of property and casualty insurance, exclusively through independent agents. CCC is a leading Software as a Service provider to the automotive, insurance, and collision repair industries.
"We're excited to extend our partnership with CCC as we move forward together toward a more innovative future," said Paul Stachura, Senior Vice President/Chief Claims and Risk Engineering (CARE) Officer, State Auto. "Telematics is a strategic imperative for us. CCC's data exchange stands out as a way for us to quickly and easily access the data, providers, and applications needed to deliver exceptional experiences for customers, while creating efficiencies and bottom-line impact for our business."
CCC X aggregates and normalizes connected data from a rich variety of sources including beacons, dongles, mobile applications, fleet and professional devices, and connected cars. Powered by the CCC ONE™ Platform, CCC X passes connected car data to customers on the CCC network through software-driven workflows that serve the automotive ecosystem. Data accessed via CCC X can be deeply integrated into existing insurer business operations for UBI programs, increased claims automation, and more.
For State Auto, CCC X:
Receives data streamed from multiple sources, including a major OEM and a third-party device provider. Within the OEM program CCC has made available to the market, State Auto will use actual driving behavior to identify consumers to engage with by advertising discounted insurance policies.
Ingests telematics data from enrolled vehicles and provides additional analytics to help identify when an enrolled State Auto-insured vehicle is involved in an accident. Information regarding the potential accident is shared automatically with a State Auto first notice of loss representative, initiating the first steps in a comprehensive claims experience. State Auto can use this data to inform its decision-making in real-time, including vehicle routing and preferred method of inspection (based on carrier guidelines).
"CCC is proud to serve as the engine for State Auto's telematics and connected data efforts," said Naved Siddique, Group VP, Insurance Services Group for CCC. "We share their commitment to technology innovation and its power and impact on transforming the way insurance is delivered and serviced. We've worked with State Auto successfully for many years and are excited to help bring the full power of telematics to life."
CCC's hyperscale platform has processed data for billions of trips. The company has also processed nearly 200 million claims, including vehicle total loss valuations and vehicle repair estimates, making CCC X uniquely capable of enriching connected data in ways that support new business opportunities for customers and new experiences for consumers. CCC solutions are in use by more than 350 insurers, numerous OEMs, 24,000 collision repairers, and a range of third-party data and service providers.
Learn more about the CCC X™ data exchange.
OXIS Energy Key Component of Safe Road Electrification Project to Launch in January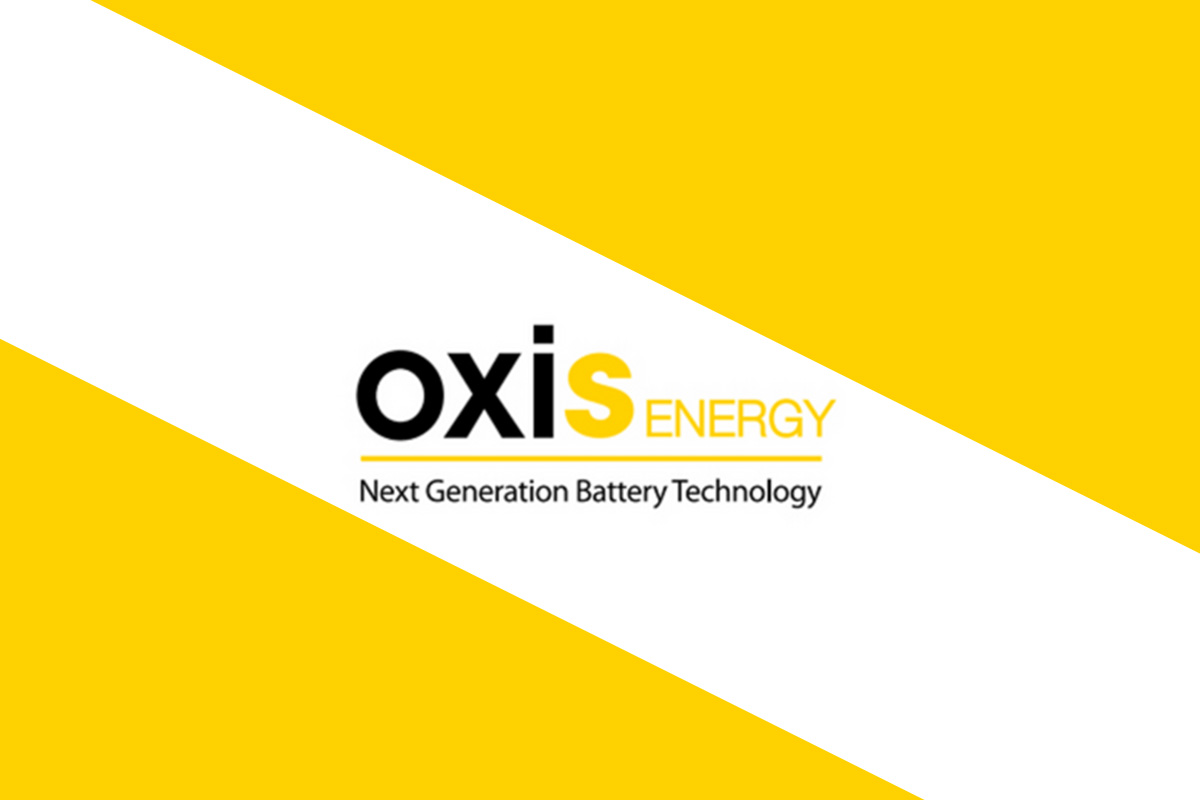 Reading Time:
2
minutes
The Lithium Sulphur for Safe Road Electrification (LISA) 43 month project starts on the 1st January 2019. It is worth over €7.9m and consists of 13 European partners including OXIS Energy UK Ltd. The overall goal is to design and manufacture a lithium sulfur technology that will enable safe electrification of EV applications.
Electric vehicles (EVs) are a key technology for reducing the environmental impact of road transport and reaching the EU sustainability goals in terms of reducing CO₂ emissions and oil dependency. With stricter environmental regulations, automobile manufacturers are now urged to produce electric or hybrid vehicles, including a commitment to reduce emissions by 40% by 2030. One of the main challenges is to increase market acceptance and deployment of EVs on European and global roads. This requires new battery technologies to overcome the limitations of current EVs, particularly in terms of driving range, charging time, costs and safety.
Due to the fact that Li-ion batteries are still the limiting factor for mass scale adoption of electrified vehicles, there is a need for new batteries that enable EVs with higher driving range, higher safety and faster charging at lower cost. Li-S is a promising alternative to Li-ion – free of critical raw material (CRM) and non-limited in capacity and energy by material of intercalation.
LISA advances the development of high energy and safe Li-S battery cells with hybrid solid state non-flammable electrolytes validated at 20Ah cell level. LISA will solve specific Li-S bottlenecks on metallic lithium protection, power rate and volumetric energy density; together with cost which is the main selection criteria for EV batteries. The sustainability of the technology will be assessed from an environmental and economic perspective.
The technology will be delivered ready for use within the corresponding state of charge estimator facilitating battery pack integration. Today, Li-S is twice as light as Li-ion and has reached only 10% of the sulphur theoretical energy density (2600Wh/kg) at cell prototype level (250-300Wh/kg), with potentially 800Wh/l (600Wh/kg) achievable by improving materials, components and manufacturing. LISA is strongly oriented to the development of lithium metal protection and solid state electrolyte and will incorporate process concepts enabling integration in future manufacturing lines. Moreover, the outcome of the project in terms of new materials, components, cells, and processes will be transferable to other lithium-anode based technologies such as Li-ion and solid state lithium technologies. As such, LISA will have a large impact on existing and next-generation EV batteries, delivering technology with higher energy density beyond the theoretical capacities of chemistries using CRM – i.e. natural graphite and cobalt – or silicon-based chemistries inherently limited by their manufacturability.
Steve Rowlands, Deputy CTO at OXIS says, "The LISA project ties in perfectly with OXIS Energy's future business strategy in entering into the electric automotive sector including trucks and buses. Continuing our collaborations with LEITAT, Arkema, Cranfield University, IWS Fraunhofer and Renault as well as working with new partners is an exciting prospect in taking OXIS technology to the next level in terms of safe automotive electrification."
The partners involved in the LISA project are LEITAT (co-ordinators), OXIS Energy Ltd, Cranfield University, Varta Micro Battery GmbH, CIC Energigune, ARKEMA, Fraunhofer Gesellschaft Zur Förderung De Angewandten Forschung, Pulsedeon Oy, ACCUREC Recycling GmbH, Optimat Ltd, Technische Universität Dresden, VDL Enabling Transport Solutions BV and Renault.
This project has received funding from the European Union's Horizon 2020 research and innovation programme under grant agreement No 814471.