The World's Largest Platform for Influencer Fanclubs Outraged By Tumblr's Ban; Moves It's Corporate Blog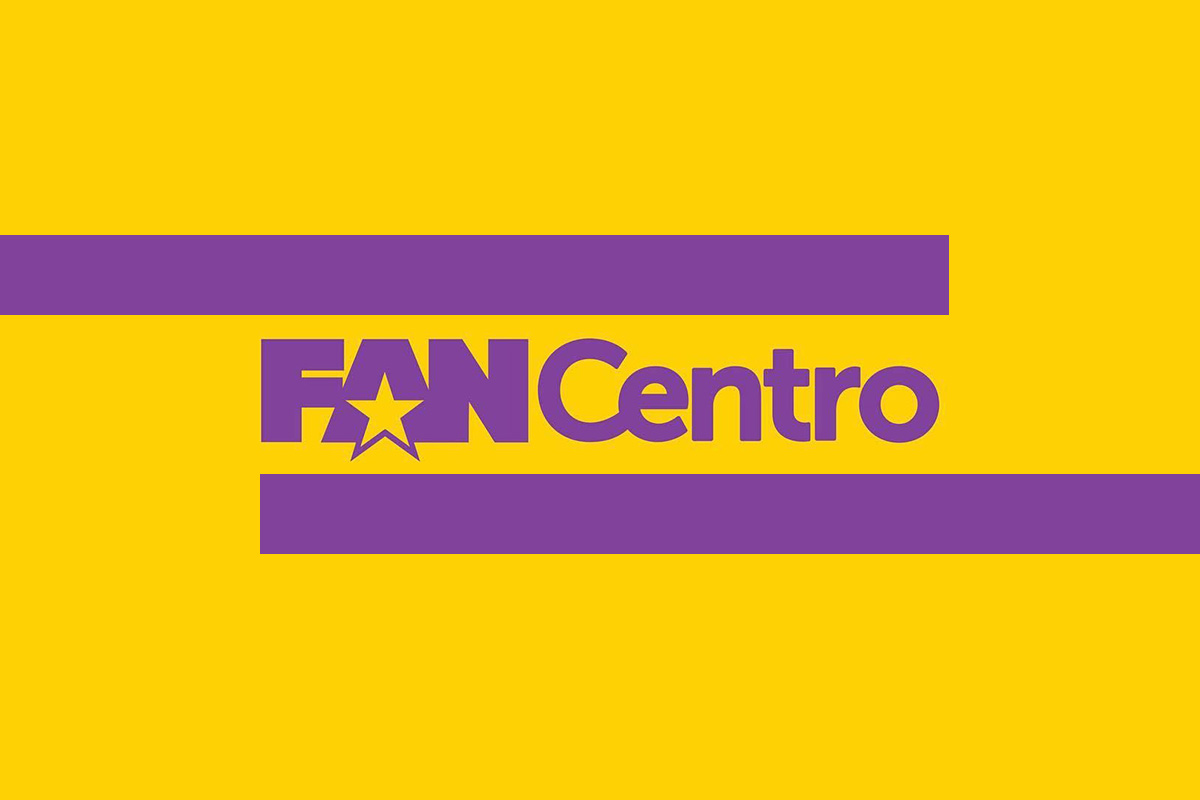 Reading Time:
2
minutes
FanCentro, the world's largest platform for influencer fan-clubs, issued a statement in opposition to Tumblr's ban of adult content on its platform.
"In a world full of gun violence, fights for equality among races and gender, and serious political turmoil, Tumblr has decided to turn its powerful lens on the major issue of nipples," said Stan Fiskin, CEO of FanCentro. "I am not sure why companies like Starbucks and Tumblr have such massive issues with sex and the human body, but it is rather frightening that these are the issues they choose to be outraged about."
"In solidarity with all our adult influencers we are taken down our Tumblr blog and created a new one at blog.fancentro.com. We encourage all companies to support sex workers and join us in this boycott," added Fiskin.
Tumblr announced on Monday they would be shutting down and removing accounts with any form of adult content. This on the heels of Starbucks announcing it would no longer allow access to adult website from its store WiFi.
"I find it amazing the a person can play a first person shooter game on Starbucks WiFi or log into an account where people will claim the earth is flat on Tumblr, but show half a nipple and they lose their minds. Pornhub gets over a 100 million people daily. We have thousands of influences and over a billion users, porn is mainstream," added Fiskin.
Adult entertainment is on the high rise as the billion-dollar industry continues to grow year after year. Adult workers are on the lookout for the best services and tools to generate more revenue and grow their brand. Tumblr's shortsighted action, that fly in the face of freedom of speech, continues the alarming trend of persecuting sex workers for no reason at all.
"FanCentro will continue to support all adult performers, entertainers, and sex workers by providing them with a platform designed and made for them to build their online brand to generate revenue. We are here to empower and let performers have control of their business. It's their life, their brand, and their enterprise," said Fiskin.
"Content creators looking for an avenue to blog can do so on the FanCentro platform and will have premium options as well as free. This feature will also include the ability to import all your Tumblr content and will be launched before the ban goes into effect," concluded Fiskin.
Minister Tassi meets with seniors in Edmonton to promote healthy aging and active participation in their communities
Reading Time:
2
minutes
Seniors make significant and valuable contributions to their families, communities and work places. They helped build Canada and continue to contribute to its success. This is why the Government of Canada is committed to providing Canadian seniors with greater security and a better quality of life.
Today, the Honourable Filomena Tassi, Minister of Seniors, visited Edmonton, Alberta where she met with seniors and other partners to hear about issues important to older Canadians. During her discussions, the Minister encouraged seniors to stay active, engaged and informed, and highlighted a number of measures the Government of Canada has taken to improve their social and economic well-being.
While in Edmonton, Minister Tassi visited the Senior Association of Greater Edmonton (SAGE) and The Greater Edmonton Foundation Seniors Housing, whose projects form part of the Pan-Edmonton Group Addressing Social Isolation of Seniors (PEGASIS) collective impact plan, funded by the Government of Canada's New Horizons for Seniors Program (NHSP) Pan-Canadian stream. The projects of seven organizations in total make up PEGASIS.
These organizations are working together to measurably reduce the social isolation of seniors in the Edmonton region by providing a variety of social supports, including friendly door-to-door visitor programs and telephone reassurance, information and connections to drop-in events and other community programs and services. Their projects directly support the Government of Canada's overarching goals to enhance the quality of life and promote the full participation of individuals, including seniors, in all aspects of Canadian society.
Minister Tassi concluded her day meeting with seniors at Rosedale Developments Assisted Living, Millwoods Seniors Multicultural Centre and the South Edmonton Seniors Association, the latter of which is supported by the NHSP community-based project stream. The Association offers a variety of activities and services to the community including opportunities for seniors to become or remain physically active in a safe, supportive and clean environment.
Quote
"The Government of Canada deeply values the contributions seniors make to our country. We know that when seniors can fully participate in society, everybody benefits.That is why the New Horizons for Seniors Program plays an important role in communities across Canada. By supporting projects through this program, we are taking action to ensure that seniors have a strong and active presence, are encouraged to remain involved in their communities and receive the recognition, respect and support that they deserve."
– The Honourable Filomena Tassi, Minister of Seniors
Quick Facts
Seniors are the fastest-growing demographic group in Canada. By 2030, the number of seniors will reach 9.6 million people, representing close to one quarter of Canada's population.
The NHSP fosters social inclusion and the engagement of seniors by encouraging seniors to share their knowledge, skills and experiences to the benefit of others through projects that make a difference in the lives of seniors and their communities. The NHSP has two funding streams: community-based projects and pan-Canadian projects.
Community-based projects are eligible to receive up to $25,000 in grant funding and, as of this year, up to $5,000in new small grants funding for organizations that have not received funding within the last five years.
Community-based project funding supports activities that engage seniors and address one or more of the program's five objectives: volunteering, mentoring, expanding awareness of elder abuse, social participation and capital assistance.
Pan-Canadian project funding supports multi-year projects using collaborative and innovative approaches to increase the social inclusion of seniors.
SOURCE Employment and Social Development Canada
Denver Will Vote on Decriminalizing Psychoactive Mushrooms
Reading Time:
2
minutes
In a historic first, residents of Denver will decide whether or not to decriminalize psilocybin mushrooms in the city's May 2019 municipal election.
Of the 8,524 signatures submitted to the Denver Elections Division on January 7, 2019, 5,559 were validated, officially qualifying the Denver Psilocybin Decriminalization Initiative for the ballot.
Advocates with Decriminalize Denver, the organization spearheading the effort, want to decriminalize the personal possession, use, and cultivation of psilocybin mushrooms in the Mile High City.
"We are working to keep individuals out of prison and keep families together. No one should face a felony and potentially lose their livelihood for using a substance that grows naturally and has a clear medical benefit," says Kevin Matthews, the organizer and campaign director of the grassroots movement.
The ordinance would make psilocybin a lowest law enforcement priority and prevent the city from using any funds or resources to enforce criminal penalties for adult possession and use.
Possession of psilocybin in Colorado is a Class 4 Felony, which can include up to 6 years in prison and a $500,000 fine. There is no reason to impose harsh sanctions for victimless, non-violent conduct. There are approximately 70 arrests for psilocybin each year in Denver–and even one is too many in the absence of a threat to health or safety.
"Psilocybin has years of investigation, both clinical and cultural, to support its applications for health and wellness. Lets remove the stigma and create an environment where we can explore the health benefits, reveal truth through research, and have intelligent dialogue about how psilocybin increases quality of life," commented Hope Mellinger, Decriminalize Denver's Secretary.
This campaign, once considered unrealistic, is the leading edge of a wave of voter initiatives in other jurisdictions, and so has already changed the public profile of psilocybin in the US. It should come as no surprise that Denver is the national leader given the city's strong history of drug policy reform and voters who are tired of the expensive, futile, and ultimately harmful criminal prohibition of drugs.
"We have a systemic crisis in our country. Addiction and depression rates are rising faster than the medical community and law enforcement can respond, and current treatment options are inadequate. Psilocybin categorically addresses these issues," says Matthews. "Imagine a society that promotes research and education, over incarcerating individuals for consuming an organic compound that has been proven to promote healing."
Global campaign offers Pope Francis $1 million to try vegan for Lent to save the planet
Reading Time:
3
minutes
Paul McCartney, Moby, Chris Packham, Mena Suvari, Evanna Lynch and many other celebrities back the campaign led by 12-year-old activist Genesis Butler
A major global campaign has been announced  – and backed by a host of celebrities, environmentalists and scientists – is calling on Pope Francis to try vegan for Lent to "help fight climate change with diet change." In return, Million Dollar Vegan – the campaign behind the project – is offering $1 million to a charity of the pope's choice should he pledge to eat a plant-based diet for Lent.
The campaign seeks to highlight the devastating impact of animal agriculture, which according to the Food and Agriculture Organization of the United Nations, has a greater impact on global warming than the fuel emissions from the entire global transport sector combined, is a leading driver of deforestation and biodiversity loss, and causes suffering to billions of farmed animals.
In a letter written to the pope by 12-year-old animal rights and environmental campaigner Genesis Butler with the help of the Million Dollar Vegan team – and printed today in national newspapers in 15 countries across five continents – Butler urges Francis to try vegan for Lent. The letter outlines the connection between climate change and pollution and highlights the inefficiency of animal farming and how it contributes to world hunger, the extinction of wildlife and the suffering of farmed animals. These are all issues that Pope Francis has spoken out on in his 2015 encyclical letter Laudato Si.'
"Farming and slaughtering animals causes a lot of suffering and is also a leading cause of climate change, deforestation, and species loss," Butler wrote in the letter. "When we feed animals crops that humans can eat, it is wasteful. And with a growing world population, we cannot afford to be wasteful."
Butler has asked to meet Pope Francis so that she can discuss the issues raised in her letter. The campaign has already led her to meet well-known vegans including Evanna Lynch ("Harry Potter" and "Dancing with the Stars") and poet and writer Benjamin Zephaniah. She has also met with musical Moby, actress Mena Suvari, and Joseph Poore of Oxford University, and has the backing of environmentalists George Monbiot and Chris Packham. Paul McCartney, a long-time vegetarian and co-founder of the Meat Free Monday campaign, also supports Million Dollar Vegan and has signed the letter to the pope.
As part of the campaign, a petition has also been created to ask the pope to try vegan for Lent. If he agrees, the Blue Horizon International Foundation will donate $1 million to the charity or charities of the pope's choice.
"We are launching this deliberately bold, audacious campaign to jolt our world leaders from their complacency," said Matthew Glover, the CEO of Million Dollar Vegan and co-founder of the hugely successful Veganuary campaign. "For too long they have failed to act on evidence of the damage caused to people and the planet by animal agriculture. Worse, many have defended and subsidized that very industry. But the evidence now is stark and compelling, and we cannot afford for them to remain silent any longer. We are thankful that Pope Francis has spoken out on these issues and that is why we are humbly asking him to try vegan for Lent and set an example of how each of us can align our principles of caring and compassion with our actions."
Million Dollar Vegan is encouraging people of all backgrounds to try vegan for Lent and has produced a free Vegan Starter Kit – written in multiple languages and with country-specific content – that is available to download. It contains helpful information about following a vegan diet, including nutrition advice, recipe sites, vegan products, inspiring books and films, and the best places to eat out.
A major report published by the U.N. in 2018 warned there are just 12 years to limit a climate change catastrophe, with drastic measures needed imminently to keep global warming to a maximum of 1.5 degrees Celsius. Research from Oxford University has shown that a plant-based diet is the single biggest way to minimize our environmental impact.
Each person who goes vegan for Lent will save emissions equivalent to a flight from London to Berlin, and if every Catholic on the planet takes part, it will be equivalent to the whole of the Philippines not emitting CO2 for a year, according to Dr. Joseph Poore of Oxford University.
SOURCE: Million Dollar Vegan