Soho Angels – The Night-time Volunteers Helping People Stay Safe This Festive Season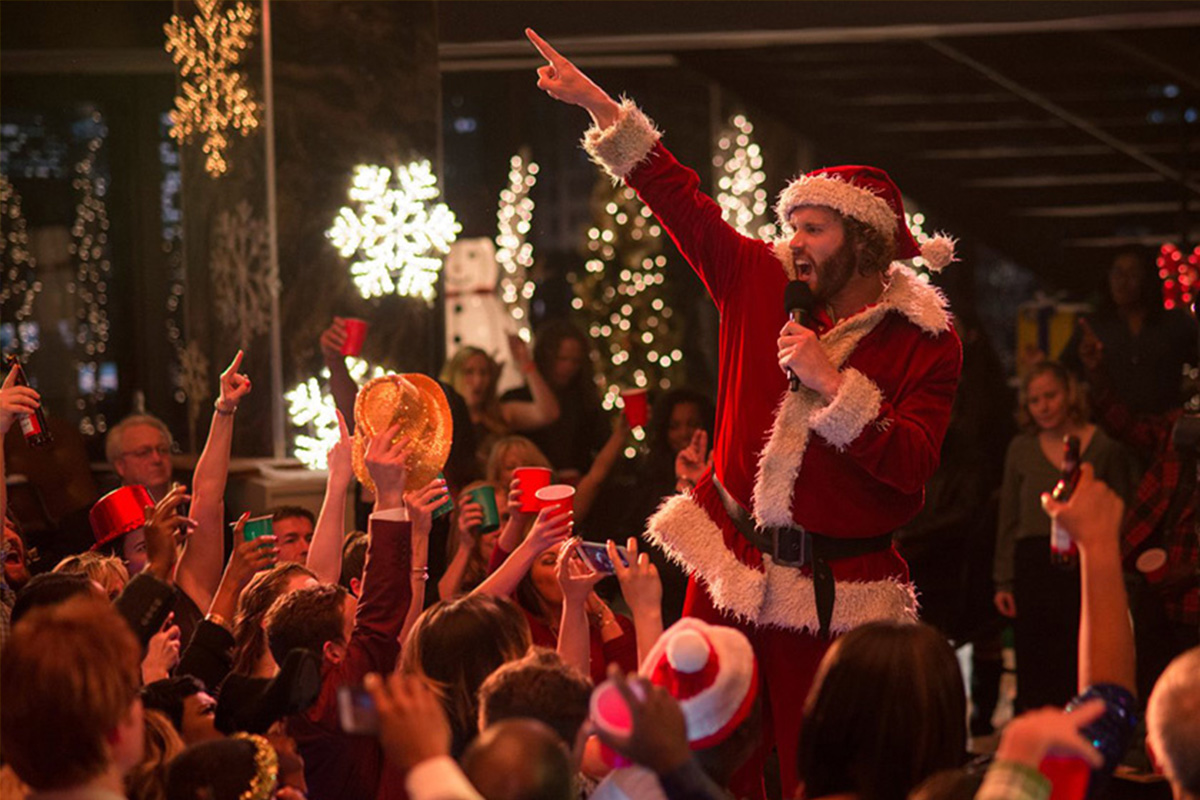 Reading Time:
3
minutes
Specially trained volunteers will be out on the streets of Soho this festive season, ensuring Christmas revellers 'end the night right'. Whether handing out water or helping people get medical attention, the Soho Angels will be doing everything in their power to help people end the night right. They will also be trained to spot those who are most vulnerable – for example, due to being on their own, or being intoxicated.
Westminster City Council and LGBT Foundation are partnering on this new night time safety initiative, proudly supported by Smirnoff. It's designed to make London's nightlife a safer space for everyone, and a more inclusive and understanding space for lesbian, gay, bisexual and trans people.
The Angels home base, the Soho Night Hub located at St Anne's, will offer a safe space for people to rest, recover, get help if they've fallen victim to crime, or simply charge their phone. The Hub and Angels are there for anyone who needs help while out at night in Soho, whether they are residents, visitors or tourists.
The pilot formally launches on December 7th, and it will run every Friday through December. With the lessons learned during this time, it's hoped the scheme will be rolled out every Friday and Saturday from February 2019.
Councillor Ian Adams, Cabinet Member for Public Protection and Licensing, said:
"From finding lost belongings, or even a lost friend, the Soho Angels are here to help everyone end the night right. The Angels home base, the Night Hub, will be a safe place to escape the bustle of Soho and sober up, get support, or just have a chat while charging a phone. The Council's committed to making the city's nightlife a safe and inclusive place, and we also hope this takes some of the winter pressures off the NHS. Soho is the heart of London's nightlife, but also the historical centre of London's LGBT community. The Angels will reflect Soho's roots and have specific LGBT support and training."
This new initiative stems from Westminster Council's Licensing Charter work, and LGBT Foundation's Village Angels programme, which has become a key fixture of Manchester's nightlife. A number of partners are helping to deliver the project, including St John Ambulance, Drinkaware, Metropolitan Police, London Ambulance Service and Safer West End.
Founded in 2011, LGBT Foundation's Village Angels in Manchester have helped nearly 100,000 people and are credited with helping to reduce crime, alleviate pressure on emergency services and ensure thousands of clubbers get home safely. In 2017, LGBT Foundation partnered with the Smirnoff "We're Open" campaign to begin expanding the Village Angels nationally.
Paul Martin OBE, Chief Executive of LGBT Foundation, explains:
"Since 2011, thousands of Village visitors have been helped by the Angels and they regularly carry out life-saving interventions. Unfortunately, we know that people can be targeted because of their sexual orientation or gender identity and that LGBT communities still face discrimination and barriers to accessing support. We recognised the need for similar programmes in other LGBT spaces across the country, and that's why we're proud to be working with Westminster City Council and Smirnoff to bring the Soho Angels to the streets of London."
Smirnoff Marketing Manager, Sarah Shimmons, added:
"This chapter of the Smirnoff We're Open campaign aims to make nightlife a safer space for LGBTQ+ people. We're committed to supporting Westminster City Council and LGBT Foundation in creating a much needed service for London, offering help and support to Soho and its LGBTQ+ community to ensure it remains one of the UK's most inclusive and safe nights out."
Dan Bevis, St John Ambulance London and South regional operations manager, said:
"It's important A&E is there for people who need it, especially with our health service facing increasing pressures. We hope the care and assistance our volunteers give will help people get home safely after their night out, and will reduce demand placed on the NHS, too."
To find out more visit www.endthenightright.org.
Soho Night Hub and Angels Services
Provide directions and advice about getting home
Help find or contact friends or family
Be a person to talk to
Provide basic first aid
Offer emotional support to people in crisis
Provide a safe space to recover
Help people to report crimes, including hate crimes or incidents, or get medical help
Signpost to local services and LGBT organisations
Work with bars and clubs to identify and support vulnerable customers
Provide water and plastic ponchos to those who need them
Provide a place to charge your phone
SOURCE LGBT Foundation; Smirnoff
Pernod Ricard launches first global corporate campaign "Be A Convivialist!"
Reading Time:
6
minutes
A new global survey reveals a world increasingly less friendly
Ninety-one percent of respondents to a global survey conducted by Opinion Way for Pernod Ricard believe that conviviality is a source of well-being. However, the survey also confirmed that conviviality is on the decline around the world. Nearly 60% consider their country to be less friendly than five years ago, and 61% consider the world to be less friendly than five years ago.
The French at 82%, followed by Germans at 73%, are the most pessimistic about the state of conviviality today. And alarmingly, 67% of Millennials (18-34 years) admit they regret meeting their friends less and less in real life, due to the convenience of connecting via technology and social networks.
Among American respondents, the survey found:
86% of Americans believe convivial moments are moments of happiness
However, Americans feel less convivial than the global average – 70% U.S. vs. 78% worldwide
52% believe their relationships are becoming more superficial due to social media
And 80% admit to staying home and streaming a video rather than going out to meet with friends and family
For many years, Pernod Ricard has made "creators of conviviality" its vision and signature. The results of the survey – conducted in 11 countries and on five continents with nearly 11,500 respondents – form the basis of the Group's new 360° corporate campaign, "Be a Convivialist!" The campaign is a call to action, designed to encourage each of us to reverse the negative trends revealed in the survey by exercising more conviviality in our lives every day.
For Alexandre Ricard, Chairman & CEO of Pernod Ricard, "There's a real yearning for connection and sharing in today's world. Convivialité is more than just a corporate value for Pernod Ricard, it's our raison d'être – and it's proudly embodied every day by our 19,000 employees across the globe. This mindset echoes the lifelong motto of my grandfather Paul Ricard, who launched an invitation to all his employees to "make a new friend every day."
Documentary film captures convivialists around the world
As the campaign's centerpiece, Pernod Ricard is proud to unveil the documentary "The Power of Convivialité," directed by Elephant At Work. Filmed without professional casting, it collates the vibrant testimonies of people from around the world, evoking them to relay what conviviality means to them and the shared moments they define as true and authentic, which are a source of honest joy.
The film crew traveled to 12 destinations around the world, recording a wide range of convivial experiences – Millennials meeting in a karaoke bar in Shanghai, friends sharing a night out in Marseille, guests at a chic dinner party in New Orleans, New Year's Eve in Berlin, a beach aperitif in Tulum, a bar in Brooklyn, and a wedding in Goa. Every occasion underlined the universal need we have for moments of true connection as we navigate a hyper-connected world where we no longer take the requisite time to meet in real life.
Pernod Ricard has created a dedicated platform, www.theconvivialists.com, for everyone who would like to become a convivialist; that is, people who excel at being friendly, meeting new people and sharing genuine moments of connection. (This campaign is not available in France*.)
Visitors to www.theconvivialists.com will be able to discover:
The portraits of each protagonist in the documentary;
A manifesto for a more convivial world;
The complete results of the OpinionWay study; and
Editorial content that analyses mankind's need to be convivial.
Exclusive partnership with Vice
Pernod Ricard has partnered with Vice to promote and disseminate contents from the campaign. "The Power of Convivialité" documentary will be promoted on several of the platform's social networks, especially in the United States, the United Kingdom and China. Moreover, with Vice's help, Pernod Ricard has developed a series of reports from around the world by reporter Laurence Cornet and photographer Stéphane Lavoué (Niepce Award 2018), a portraitist whose work has been seen in the New York Times, The Times in the UK, Le Figaro and Le Monde. They use their respective talents in the pursuit of conviviality, meeting people who are true ambassadors for sharing and authenticity within their communities.
Filmed over several months, the journey takes the reader to a small island in Ireland to discover the secrets of a legendary pub, meets a community of surfers lost between the Pacific and the Amazon in Colombia, on to Cuba, where friendliness is a true religion, to a strange kingdom in Italy, and to China among a community of women living on the steps of the Himalayas.
Focus: OpinionWay survey **: is our world convivial?
OpinionWay and Pernod Ricard surveyed 11,487 people in 11 countries (including France, Spain, Italy, Germany, United States, United Kingdom, India, China, South Africa, Brazil and Mexico) to measure conviviality around the world.
Overall, the results are a goldmine of insights:
Conviviality is good for you
91% of respondents see conviviality as a source of well-being
90% consider it a moment of happiness
79% associate convivial moments with sharing a drink or a meal with relatives
Chinese respondents stand out, with 66% preferring dinner at a restaurant
78% of respondents consider their country to be friendly…
Top 5 countries whose nationals consider their country friendly:
1. Mexico (92%)
2. Spain (87%)
3. Brazil (86%)
4. India (84%)
5. China (83%)
Europeans seem to more harshly judge the state of friendliness in their countries. Only 62% of French think their country is friendly, behind the United Kingdom (67%) and Germany (69%)
… but a majority of respondents admit that friendliness is falling in their country…
Nearly 60% consider their country to be less friendly than 5 years ago
This figure is particularly bad in France, leaders when it comes to declining levels of conviviality, with 76% of respondents estimating a loss of conviviality, compared to 64% among Germans
Indians (57%) and Mexicans (52%) are the only nationals to consider their countries to be more friendly than 5 years ago
… And in the world.
A large majority of respondents (61%) consider the world to be less friendly than 5 years ago
Particularly pessimistic are the French, 82% of whom see the world as less friendly, followed by 73% of Germans
Electronic messaging has largely surpassed physical contact (phone calls, meeting up) as a means of interacting with friends…
63% use SMS or messaging platforms to contact relatives,
Top 3 countries for use of electronic messaging
1. Brazil (83%)
2. Mexico (80%)
3. Spain (79%)
France is particularly notable for remaining very attached to oral conversation, with 76% of respondents saying they prefer the phone.
… and most people think they will meet fewer new people in real life than five years ago.
With the exception of the Chinese, 70% of whom say they want to see more of their relatives, as do 60% of Mexicans.
"Netflix & chill" or a drink with friends?
77% of respondents in the world admit having refused to go out with friends because they wanted to stream a series or film at home.
Top 3
1. 91% of Indians,
2. 88% of Brazilians,
3. 85% of South Africans.
France is resilient, with a majority (51%) saying they have never made this choice in their lives.
The youth stand out: 87% of Millenials (18-34 years) from all over the world have clearly made their choice and admit to having given in to the temptation of their screen instead of going out.
Clearly, conviviality is more at risk among these same Millenials, due to their growing affinity for the digital world
2/3 admit seeing less and less of their friends in real life
64% recognise an addiction to technology, which they would like to decrease
60% find that social networks make their friendly relationships more and more superficial
28% of respondents admitted they actually know less than a quarter of their contacts on Facebook, and only 46% say they know a majority of them.
China, India and Mexico stand out, with more than two-thirds of respondents saying they have never met more than half of their friends on their social networks.
*"In accordance with local regulation restrictions, this campaign will not be available in France"
** This study polled 11,487 respondents in 11 countries: France (1034), United Kingdom (1053), Germany (1058), Spain(1064), the USA (1051), Mexico (1052), Brazil (1051), India (1031), China (1050), Australia (1035), South Africa (1008). The interviews were carried out between the 26th of November and the 12th of December 2018. Each publication, entire or partial, must imperatively use the following denomination: "OpinionWay Survey for Pernod Ricard" and no quote can be dissociated from this title.
About Pernod Ricard
Pernod Ricard is the world's n°2 in wines and spirits with consolidated sales of €8,987 million in FY18. Created in 1975 by the merger of Ricard and Pernod, the Group has undergone sustained development, based on both organic growth and acquisitions: Seagram (2001), Allied Domecq (2005) and Vin&Sprit (2008). Pernod Ricard holds one of the most prestigious brand portfolios in the sector: Absolut Vodka, Ricard pastis, Ballantine's, Chivas Regal, Royal Salute and The Glenlivet Scotch whiskies, Jameson Irish whiskey, Martell cognac, Havana Club rum, Beefeater gin, Malibu liqueur, Mumm and Perrier-Jouët champagnes, as well as Jacob's Creek, Brancott Estate, Campo Viejo and Kenwood wines. Pernod Ricard employs a workforce of approximately 18,900 people and operates through a decentralised organisation, with 6 "Brand Companies" and 86 "Market Companies" established in each key market. Pernod Ricard is strongly committed to a sustainable development policy and encourages responsible consumption. Pernod Ricard's strategy and ambition are based on 3 key values that guide its expansion: entrepreneurial spirit, mutual trust and a strong sense of ethics. Pernod Ricard is listed on Euronext (Ticker: RI; ISIN code: FR0000120693) and is part of the CAC 40 index.
Stone Brewing Builds on 2018 Success with Launch of a Lager for IPA Lovers
Reading Time:
3
minutes
Celebrated independent craft brewer expands 2019 lineup with Stone Tropic of Thunder Lager
This month, Stone Brewing's newest year-round beer storms ashore – Stone Tropic of Thunder Lager. With a long and celebrated heritage of big, bold and flavorful porters, stouts, sours, IPAs, strong ales and more, Stone is proud to continue this tradition of pushing bounds with an unconventional lager. The beer debuts now in all 50 states.
"More than 75 percent of US beer sales are lagers – predominantly from Big Beer," said Dominic Engels, Stone Brewing CEO. "So given our history in challenging convention, and our successes in the category of IPAs, we're releasing what I'm affectionately referring to as a 'lager for IPA lovers.' It's finely crafted, intensely flavorful and undoubtedly independent, because lagers deserve flavor too."
Hitting that sweet spot of a lager that appeals to IPA lovers, Stone's newest core beer arrives as the brewery closes out 2018 positive in depletions year-over-year. Notably, Stone celebrated a volume increase of 17.5% for its combined year-round IPAs. These include Stone IPA, Stone Delicious IPA, Stone Go To IPA, Stone Tangerine Express IPA, Stone Scorpion Bowl IPA, Stone Ruination Double IPA 2.0 Sans Filtre and Stone ///Fear.Movie.Lions Double IPA. The latter, born out of Stone Brewing – Richmond, will debut nationwide in 2019.
Jeremy Moynier, Stone's senior manager of brewing & innovation, explains of the beer, "This is unlike your traditional lager. When we were discussing what our next year-round beer might be we all agreed that we wanted something super flavorful and yet really crushable, all while exemplifying the genre-defying qualities we're known for at Stone. So while we did our signature thing – seeking out the newest and most interesting hops to contribute big flavor – we really stayed focused on producing a balanced beer with classic lager characteristics. It turned out crisp, clean, intensely fruity, and definitely way crushable."
The beer's name is a nod to the uncharted tropical islands on which most of us would willingly castaway ourselves… provided that we could have our perfectly stocked beer fridge in tow. It's just right for a self-imposed "three hour tour," be it on an island, on a boat, or simply on the couch. Aromas of citrus, pineapple and coconut are followed by flavors of lime, orange and passion fruit. A newer hop variety – Cashmere – when harvested at just the right time imparts flavors of ripe cantaloupe that elevate the juicy qualities of this beer. A welcome oasis, Stone Tropic of Thunder Lager proves to be the perfect island companion to a tropically-inspired, fruit forward lineup of IPAs, including Stone Tangerine Express IPA, Stone Scorpion Bowl IPA, and the upcoming Stone Revengeful Spirit IPA.
The new addition to Stone's lineup is now available throughout the US in 12oz six-pack cans, 19.2oz single-serve cans and draft. The lager packs a 5.8% ABV and is brewed to be enjoyed fresh, which means the rescue boat has 120 days to get the castaways home or, more likely, re-stock the island's refrigerator.
Quick Facts:
Name: Stone Tropic of Thunder Lager
Web: stonebrewing.com/tropicofthunder
Stats: 5.8% ABV, 45 IBUs
Featured Hops: Cashmere, Citra & Mosaic
Availability: 12oz six-pack cans, 19.2oz cans & draft
Distribution:
October 2018: California and Stone Brewing Tap Rooms
January 2019: Nationwide
Beer finder: find.stonebrewing.com
Digital Assets: https://brandfolder.com/stonebrewing/stone-tropic-of-thunder-lager-assets
#TropicOfThunderLager
Tasting Notes:
Appearance: Straw yellow, clear, fluffy white head.
Aroma: White wine, melon, citrus and hints of pineapple with clean malt aroma.
Taste: Ripe Cantaloupe, citrus and passion fruit. Flavors of fresh hops with white wine and biscuit.
Palate: Slight sweetness and good bitterness with a dry, clean finish.
Overall: We have been having fun playing with lagers and making them in our own Stone Brewing style. This beer showcases our love for, and experimentation with hops using Mosaic, Citra, and newcomer Cashmere. These three combine to form an array of citrus, tropical and fruit aromas and flavors in a refreshing, crushable lager.
Forty Creek Rye Named 2019 Whisky of the Year
Reading Time:
2
minutes
The best whisky in Canada is an all-rye whisky, distilled 22 years ago at Forty Creek Distillery in Grimsby, Ontario.
After blind tastings of well over 100 whiskies, 10 independent whisky experts have declared Forty Creek 22-year-old Rye as Canadian Whisky of the Year in the ninth annual Canadian Whisky Awards.
Held each January at the Hotel Grand Pacific in Victoria, BC, as part of the Victoria Whisky Festival, the Canadian Whisky Awards recognize the very best whiskies produced in Canada.
Awards founder, Davin de Kergommeaux described Forty Creek 22 year-old Rye as: "A huge, yet elegant rye whisky, just bursting with complex flavours."
Other top accolades went to whiskies from JP Wiser's, Canadian Club, Crown Royal, and Gooderham and Worts. Forty Creek founder, John K. Hall was announced as the first member of the Canadian Whisky Hall of Fame, while Dr. Don Livermore was named Blender of the Year.
"Every year the whiskies are just that much better than the year before," said de Kergommeaux as he revealed the winners. "Top whiskies from five or six years ago might earn a silver medal today. The competition is that intense."
As the Canada's pre-eminent Canadian whisky competition, the independent judging panel, served up some surprise honours to relative newcomers such as Saskatchewan's Last Mountain distillery which took home top spot as Microdistillery of the Year.
If this year's record setting submissions are an indication, Canadian whisky fans have an extremely exciting 2019 to look forward to.
About the Canadian Whisky Awards
The Canadian Whisky Awards, held annually in conjunction with the Victoria Whisky Festival, recognize the very best Canadian whiskies and encourage distillers to maintain the highest quality standards. To qualify, the whisky must be distilled and matured in Canada. An independent panel of whisky experts selects the winners after tasting each whisky blind. Operated on a not-for-profit basis, the Canadian Whisky Awards are fully independent of the Canadian whisky industry.
For full results www.canadianwhisky.org