Soho Angels – The Night-time Volunteers Helping People Stay Safe This Festive Season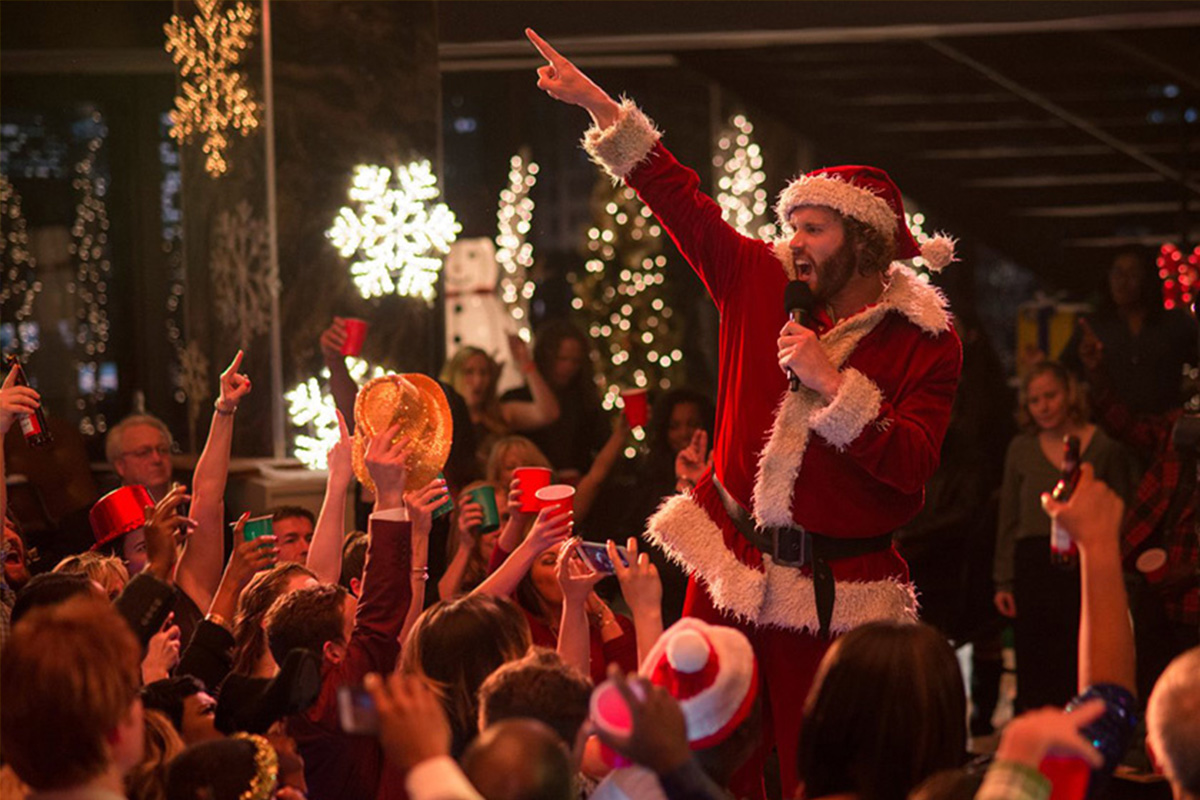 Reading Time:
3
minutes
Specially trained volunteers will be out on the streets of Soho this festive season, ensuring Christmas revellers 'end the night right'. Whether handing out water or helping people get medical attention, the Soho Angels will be doing everything in their power to help people end the night right. They will also be trained to spot those who are most vulnerable – for example, due to being on their own, or being intoxicated.
Westminster City Council and LGBT Foundation are partnering on this new night time safety initiative, proudly supported by Smirnoff. It's designed to make London's nightlife a safer space for everyone, and a more inclusive and understanding space for lesbian, gay, bisexual and trans people.
The Angels home base, the Soho Night Hub located at St Anne's, will offer a safe space for people to rest, recover, get help if they've fallen victim to crime, or simply charge their phone. The Hub and Angels are there for anyone who needs help while out at night in Soho, whether they are residents, visitors or tourists.
The pilot formally launches on December 7th, and it will run every Friday through December. With the lessons learned during this time, it's hoped the scheme will be rolled out every Friday and Saturday from February 2019.
Councillor Ian Adams, Cabinet Member for Public Protection and Licensing, said:
"From finding lost belongings, or even a lost friend, the Soho Angels are here to help everyone end the night right. The Angels home base, the Night Hub, will be a safe place to escape the bustle of Soho and sober up, get support, or just have a chat while charging a phone. The Council's committed to making the city's nightlife a safe and inclusive place, and we also hope this takes some of the winter pressures off the NHS. Soho is the heart of London's nightlife, but also the historical centre of London's LGBT community. The Angels will reflect Soho's roots and have specific LGBT support and training."
This new initiative stems from Westminster Council's Licensing Charter work, and LGBT Foundation's Village Angels programme, which has become a key fixture of Manchester's nightlife. A number of partners are helping to deliver the project, including St John Ambulance, Drinkaware, Metropolitan Police, London Ambulance Service and Safer West End.
Founded in 2011, LGBT Foundation's Village Angels in Manchester have helped nearly 100,000 people and are credited with helping to reduce crime, alleviate pressure on emergency services and ensure thousands of clubbers get home safely. In 2017, LGBT Foundation partnered with the Smirnoff "We're Open" campaign to begin expanding the Village Angels nationally.
Paul Martin OBE, Chief Executive of LGBT Foundation, explains:
"Since 2011, thousands of Village visitors have been helped by the Angels and they regularly carry out life-saving interventions. Unfortunately, we know that people can be targeted because of their sexual orientation or gender identity and that LGBT communities still face discrimination and barriers to accessing support. We recognised the need for similar programmes in other LGBT spaces across the country, and that's why we're proud to be working with Westminster City Council and Smirnoff to bring the Soho Angels to the streets of London."
Smirnoff Marketing Manager, Sarah Shimmons, added:
"This chapter of the Smirnoff We're Open campaign aims to make nightlife a safer space for LGBTQ+ people. We're committed to supporting Westminster City Council and LGBT Foundation in creating a much needed service for London, offering help and support to Soho and its LGBTQ+ community to ensure it remains one of the UK's most inclusive and safe nights out."
Dan Bevis, St John Ambulance London and South regional operations manager, said:
"It's important A&E is there for people who need it, especially with our health service facing increasing pressures. We hope the care and assistance our volunteers give will help people get home safely after their night out, and will reduce demand placed on the NHS, too."
To find out more visit www.endthenightright.org.
Soho Night Hub and Angels Services
Provide directions and advice about getting home
Help find or contact friends or family
Be a person to talk to
Provide basic first aid
Offer emotional support to people in crisis
Provide a safe space to recover
Help people to report crimes, including hate crimes or incidents, or get medical help
Signpost to local services and LGBT organisations
Work with bars and clubs to identify and support vulnerable customers
Provide water and plastic ponchos to those who need them
Provide a place to charge your phone
SOURCE LGBT Foundation; Smirnoff
A floating Cellar Door in Sydney Harbour kicked off summer in Australia with the perfect glass of wine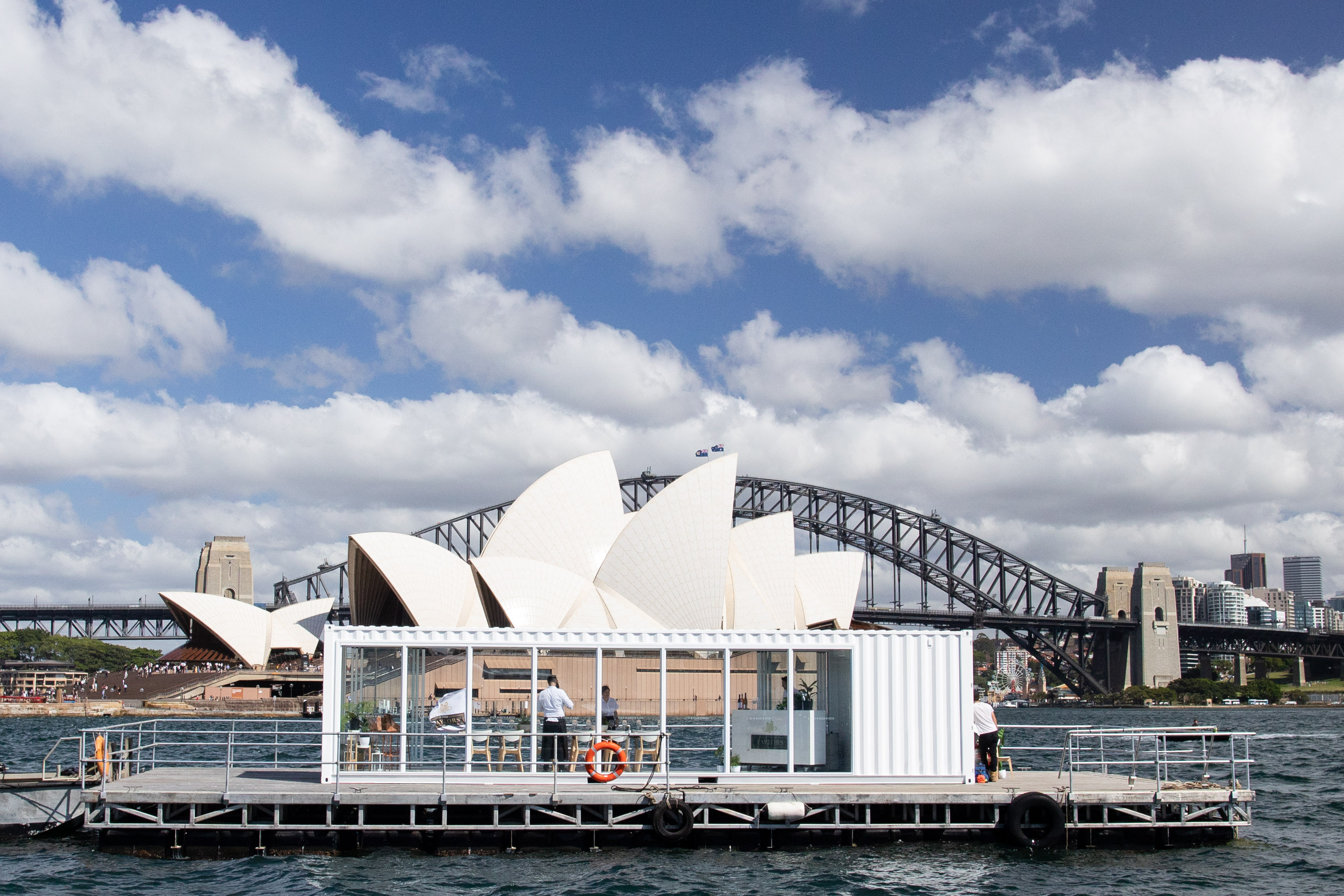 Reading Time:
2
minutes
South Australia's family-owned Wakefield Wines helped wine lovers start summer with the perfect glass of vino on a world-first floating Cellar Door on Sydney Harbour.
From Friday 7 to Sunday 9 December, the award-winning Clare Valley winery hosted a weekend of memorable tasting experiences aboard a custom-built glass-lined tasting room set upon a floating barge in the middle of the harbour. Showcasing its Estate range, Wakefield showed the lucky few on board how important temperature is to enjoying a wine at its best.
Wakefield's Cellar Door at Sea aimed to prove that popping a red wine in the fridge actually isn't taboo, but necessary to achieving the perfect balance of flavour and aroma in red wines all year round.
"For years we've hoped to shed a light on a misconception about red wines — that they need to be served at 'room temperature'. This is an antiquated recommendation from way back when that actually has a negative impact on the enjoyment of our classic Aussie reds," said third-generation Managing Director and Winemaker Mitchell Taylor.
"Wakefield's Cellar Door at Sea proved just how delicious chilled reds can be, especially during summer. And by combining the perfect view in one of the world's most notable destinations, we had all the ingredients for the perfectly chilled wine experience."
In this world-first wine event that showcased Wakefield's innovative optimum drinking temperature sensors, guests departed via water taxi from the Sydney Opera House jetty. They arrived at Wakefield'sfully appointed floating Cellar Door (a custom-built, glass-walled 40-foot shipping container) where they enjoyed iconic Sydney Harbour views. Once inside, they enjoyed a temperature-themed wine tasting using the newly released Riedel Extreme range of glassware, water from Antipodes, and a tasting experience all guided by British chef-duo and friends to Wakefield Wines, Will Stewart and Steve Flood.
All of this created in the hope that guests would discover, through temperature, the secret ingredients to the perfect glass of wine.
The custom built Cellar Door will now head to the Clare Valley winery before planning begins for the family's next exciting experience.
LG to Unveil Capsule-Based Craft Beer System at CES 2019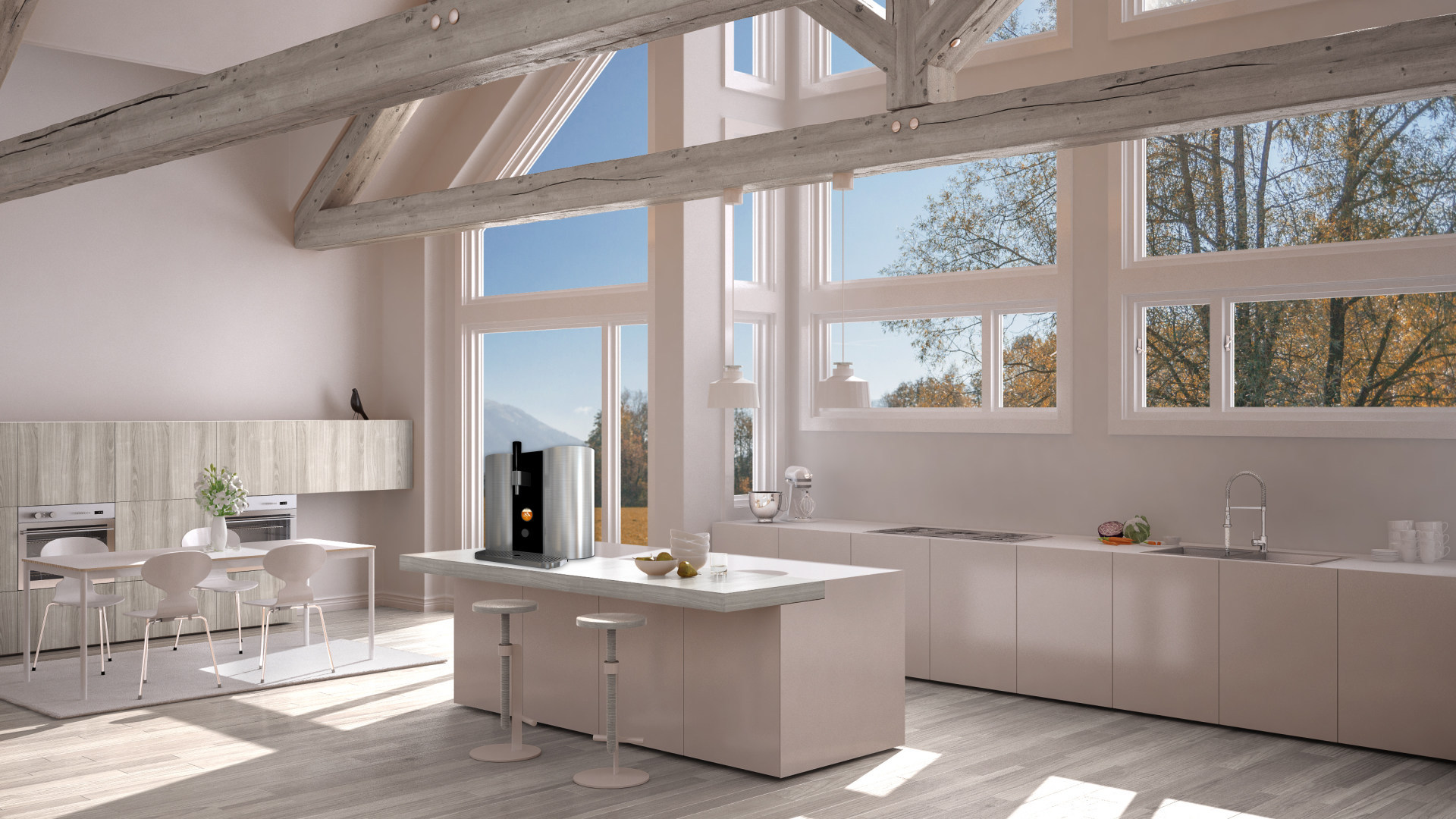 Reading Time:
2
minutes
LG Electronics (LG) will debut a capsule-based craft beer making machine, LG HomeBrew, at CES 2019. A winner of a 2019 CES Innovation Award, the state-of-the-art device makes the brewing process incredibly easy thanks to its single-use capsules, optimized fermentation algorithm and convenient self-cleaning feature, the ideal product for anyone seeking the satisfaction of creating their own cold, tasty beer.
LG's unique capsule-based system brings revolutionary simplicity to the art of brewing with one-touch activation. With a set of single-use capsules – which contain malt, yeast, hop oil and flavoring – and the press of a button, users can relax as LG HomeBrew automates the whole procedure from fermentation, carbonation and aging to serving and cleaning. A free companion app (for Android and iOS devices) lets users check HomeBrew's status at any time, anywhere.
HomeBrew not only offers an incredibly simple way to make craft beer, it also enhances the quality of beer it makes. An optimized fermentation algorithm intelligently controls the fermenting process with precise temperature and pressure control for guaranteed brewing success. The clever capsule system also removes all the cleaning-related frustrations associated with traditional home-brewing methods. It automatically sanitizes using nothing more than hot water, ensuring everything is hygienically clean for the next batch.
Designed with discerning beer lovers in mind, HomeBrew allows for the in-home production of various popular styles insuring excellent results with every batch. Five distinctive, richly-flavored beers are sure to impress: hoppy American IPA, golden American Pale Ale, full-bodied English Stout, zesty Belgian-style Witbier and dry Czech Pilsner. It can produce up to five litres of premium quality beer in approximately two weeks depending on the beer type.
"LG HomeBrew is the culmination of years of home appliance and water purification technologies that we have developed over the decades," said Song Dae-hyun, president of LG Electronics Home Appliance & Air Solution Company. "Homebrewing has grown at an explosive pace but there are still many beer lovers who haven't taken the jump because of the barrier to entry and these are the consumers we think will be attracted to LG HomeBrew."
Visitors to CES 2019 from January 8-11 will be able to experience LG's revolutionary HomeBrew at booth #11100 in the Las Vegas Convention Center.
Pusha-T Fosters Next Generation of Hip-Hop Talent to Release New Breakthrough Album 1800 Seconds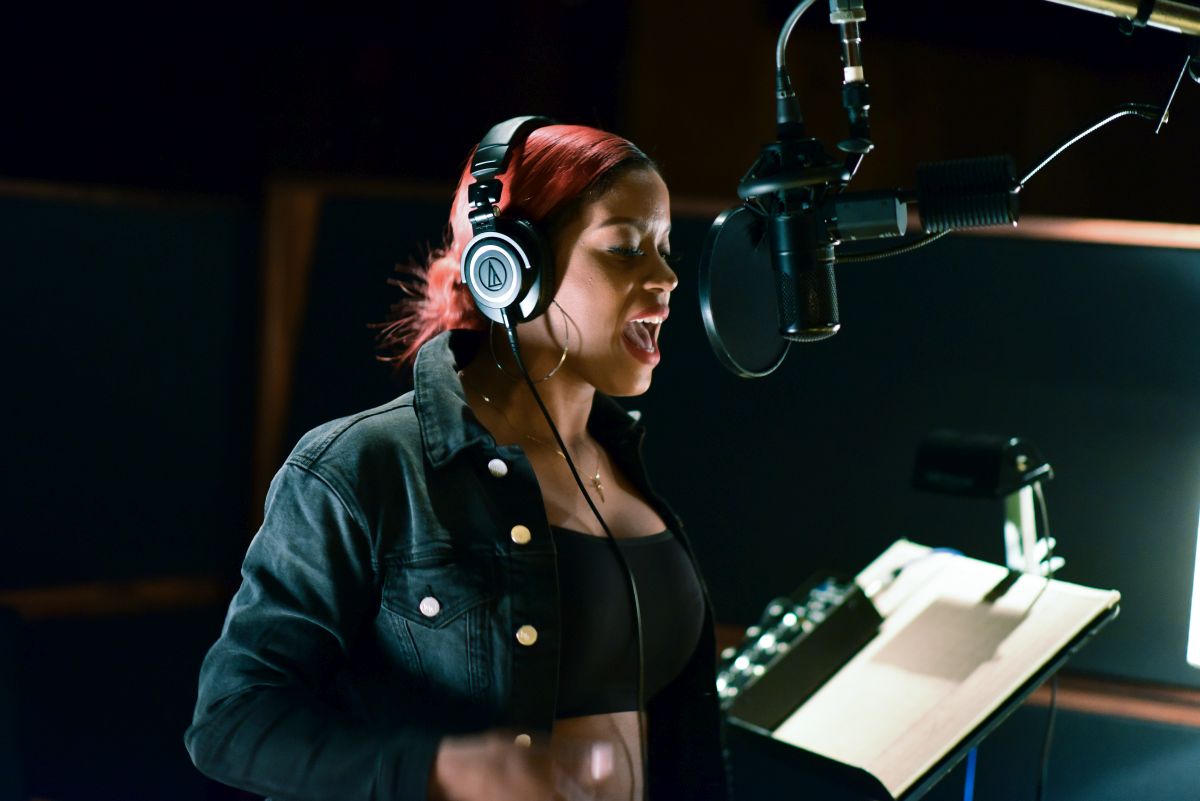 Reading Time:
2
minutes
In Partnership with 1800 Tequila, the New Artist Discovery Platform and Compilation Record Kicked Off with Highly Anticipated Performance in New York City
Passion, hard work and honesty are three things every rising hip-hop artist must have to succeed. Today, 1800® Tequila and hip-hop legend Pusha-T have partnered to find 10 aspiring hip-hop artists with those values to launch 1800 Seconds (:1800), a new recording and artist discovery platform that gives unsigned artists a chance to write and release one new three-minute track with the full production and marketing support of a record label.
1800 Seconds intends to seek out new sounds within hip-hop and support 10 on-the-rise artists to release music on a national scale. Each artist was handpicked by Pusha-T and given the opportunity by 1800 Tequila to record one three-minute track to present his/her unique sound to the world. Under Pusha-T's curation, the 1800 Seconds music platform produced a 30-minute compilation album featuring 10 new tracks.
Currently President of G.O.O.D Music, Pusha-T is an inspiration to a new generation of artists and was chosen as the inaugural curator of this new music program from 1800 Tequila. Growing up in the fertile Virginia Beach hip-hop scene, he formed platinum-selling rap duo Clipse as a teenager, learning from pioneers Timbaland and The Neptunes' Pharrell Williams and Chad Hugo. After more than 15 years as a major recording artist and coming off the success of his third studio album Daytona, the verified titan of hip-hop is pushing culture forward by supporting new talent.
"The 1800 Seconds platform is a time for me to connect on an executive and mentor level and push the next generation of creatives in music forward. Making it in hip-hop is hard—the only things you can control are the creativity and yourself—and new artists on the rise will strive when they know who they are and what they want. Hip-hop is all about staying connected to culture, being inspired by what's happening on the streets and translating that to your audience. The new 1800 Secondscompilation does just that, and I was excited to perform alongside all 10 talented artists in New York City before the music is released on December 7. Then the real test begins," says Pusha-T.
Pusha-T personally selected each rising artist for 1800 Seconds from across the country for their individuality and unique music. The 10 artists include Ant White (Philadelphia, PA), Cartel Count Up (Hampton, VA), Don Zio P (Middletown, CT), Hass Irv (Harlem, NY), Monalyse (Detroit, MI), Nita Jonez(Houston, TX), Sam Austins (Detroit, MI), T Got Bank (Brooklyn, NY), Trevor Lanier (Wilmington, NC) and Tyler Thomas (Los Angeles, CA). Each artist was challenged to write and record an entirely new track during a studio session with Pusha-T in Los Angeles. 1800 Seconds is the first time Pusha-T has fostered up-and-coming talent to release music in this way.
To celebrate the release of the 1800 Seconds album, all 10 artists performed their tracks live at Sony Hall in New York City, with their mentor Pusha-T closing out the show. The 1800 Seconds album is available for download on 1800seconds.com, as well as Spotify, Apple Music, SoundCloud and more streaming sites.
1800 Seconds continues the contribution and support that 1800 Tequila has given to hip-hop culture over the years with programs including "The Refined Player" series and "Back to the Block" series.
To download the full 1800 Seconds album, hear Pusha-T in action, meet the artists and watch the behind-the-scenes documentary, please visit 1800seconds.com.