The Fall and Rise of Vinyl: Is This Music Format Here to Stay?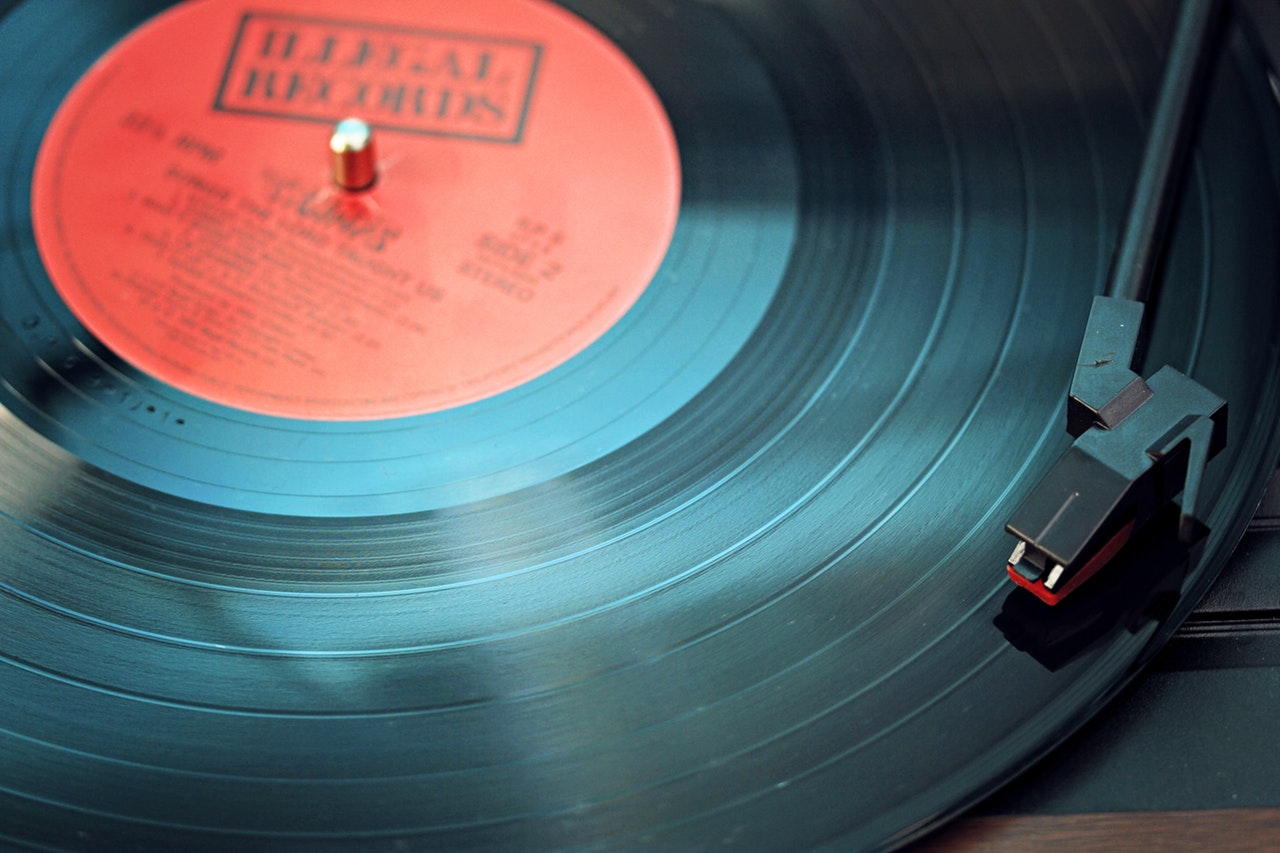 Reading Time:
2
minutes
Just a few years ago, vinyl was all but dead. Of course, it wasn't the only format to go the way of the dinosaurs – CDs were following suit as well. Then, there was a shift. All of a sudden, vinyl was cool again and this wasn't just the hipsters talking. The industry actually began to see a surge in sales as well.
For instance, it is estimated that revenues from vinyl are tens of millions of dollars a year, although they are probably a lot more. The problem with trying to get an actual handle on these numbers is due to the way in which vinyl is sold. It isn't unusual to come across a number of small or independent sellers who don't report exact numbers. Nevertheless, there is no denying that the sales are quite impressive.
So, for the most part, vinyl appears to have been doing well the last few years. However, when you take a look at the next decade or so – does this format have a future? While it can be difficult to predict exactly how such things will go, the picture does look good for vinyl. Let's take a closer look at this to determine just how vinyl is going to keep its footing in the digital age.
The thing to remember is that there has always been a demand for vinyl. For instance, if you were to check out sites like theguitarpal.com, you will find a small population of musicians and music enthusiasts that have held onto this old-school format. This is what kept the vinyl industry still clinging on until that second surge came along.
For this, you would have to thank hipster culture and Millennials as well. Their reignited fascination in all things 'antique' and 'old-fashioned' meant that music lovers were flocking to thrift stores and old record stores at a rate. This is what initially jumpstarted vinyl sales again. This begs the question – does this mean that the industry will start dying out again once these individuals have lost interest?
Well, this doesn't appear to be the case. This interest has apparently been inherited by the next generation – Gen Z. These are kids that grew up with parents and grandparents who were raised on vinyl and described the experience and joy associated with this format. Only this time, thanks to an increase in vinyl stores and buying opportunities, they could actually invest in such a hobby.
Last but certainly not least, there is also the fact that the vinyl industry is learning how to evolve and get with the times. Case in point is with how records may be produced in the future. Companies are developing more eco-friendly and cost-effective methods of producing vinyl. Furthermore, these innovations will ensure that manufacturers require less space to create the records as well. These inventions are sure to prompt a further boost in interest and sales.
It would appear that, for now, vinyl is here to stay. It has made a seemingly improbable comeback and isn't about to let anything usurp its future. So, the only thing to do is to sit back and watch as this industry transforms yet again.
Casio Receives 2019 EdTech Breakthrough Award
Reading Time: 2 minutes
Casio America, Inc., a leader in the electronic musical instrument industry, is excited to announce that its Privia PX-S1000 and PX-S3000 digital pianos are officially winners of the 2019 EdTech Breakthrough Awards in the "Music Education Solution of the Year" category. The EdTech Breakthrough Awards program is run by the Tech Breakthrough market intelligence organization, which conducts several awards programs in many of the most competitive technology sectors such as IoT, Cybersecurity, Wireless, FinTech and of course now – EdTech!
"We are honored our new PX-S1000/3000 digital pianos were recognized as EdTech Breakthrough Award winners." said Stephen Schmidt, Vice President of Casio's Electronic Musical Instrument Division. "At Casio, our goal is to develop products that provide educators and students with the most innovative and affordable instruments, and this award reaffirms our product offerings strike the right chord."
Casio's new Privia PX-S1000/S3000 models deliver innovations that make playing piano more enjoyable than ever. While their slim profile makes them the slimmest digital pianos in the world, these pianos earn the Privia moniker by providing authentic grand piano sound and feel. The newly developed Smart Scaled Hammer Action Keyboard is what makes the slim depth possible. With such a slim profile, users can easily transport and use the piano in a variety of environments with ease. Going beyond the accepted standards for hammer-action keyboards, the new design reproduces the individual response characteristics of each of the 88 keys on a grand piano. The AiR Sound Source delivers the natural tone of a grand piano with string and damper resonance, and even includes mechanical damper and key sounds.
Both models also offer a Bluetooth audio playback feature, allowing the user to connect to their device, utilizing the powerful built-in speaker system to listen or play along with their favorite songs. The PX-S1000 includes 18 Tones with 192 notes of polyphony, with layer/split/duet functionality. The PX-S3000 boasts 700 Tones with effects editing plus 200 accompaniment rhythms. The PX-S3000 also includes a backlit LCD display, a pitch bend wheel, and two control knobs that give players control over powerful DSP effects and more. Both models are also supported by Casio's free iOS and Android app Chordana Play for Piano which offers remote control over piano features and also provides a sheet music viewer as well as educational features to help the user learn to play.
The Privia PX-S1000 (MSRP: $899.99) and PX-S3000 (MSRP: $1199.99) portable keyboards are available now at select music dealers nationwide. For additional information on Casio's Privia series of keyboards or full portfolio of digital keyboards and pianos, please visit www.CasioMusicGear.com.
SOURCE Casio America, Inc.
Smart India Hackathon 2019: PM Narendra Modi Interacts Live With Students at Chitkara University as They Code for 'Smart India'
Reading Time: 4 minutes
The Smart India Hackathon 2019 Grand Finale, which saw the most innovative students from all over India competing for the final prize, was held on March 2-3, at Chitkara University, Punjab, followed by a live interaction with Prime Minister Mr. Narendra Modi.
Smart India Hackathon, an initiative by MHRD Innovation Cell at the All India Council of Technical Education (AICTE), New Delhi, was a non-stop 36-hour software product development competition, where problem statements are modeled to technical students for innovative solutions. The initiative is perceived as a building block for 'Start-up India' campaign, crowdsource solutions for improving quality of life, and providing an opportunity for the people to provide innovative solutions for problems faced by the country. Chitkara University had been selected as one of the 48 Nodal Centers for the grand finale, and a total of 26 student teams from all over the country converged at the University for the event.
The first two editions SIH2017 and SIH2018 were successful in promoting innovation, out-of-the-box thinking in young minds, especially engineering students from across India. This year is the third edition of the event and it saw more than 50 lakh students from 6000+ institutions apply to compete to creatively solve problems and offer technical solutions for the top prize at 48 locations. More than 500 problem statements were received, including from several prestigious private sector organizations. AICTE and MHRD had collaborated with i4c, Persistent Systems, Rambhau Mhalgi Prabodhini, UGC, NIC, MyGov and other multi-national companies to organize Smart India Hackathon-2019.
The inaugural function, held on March 2, at Chitkara University witnessed domain experts, senior professionals from the IT sector and those assigned to judge, in full attendance. The lamp lighting ceremony was initiated by Guest of Honour, Wg. Cdr. (Retd) R S Gill; Dr. Archana Mantri, Pro Vice Chancellor, Chitkara University; Dr. S C Sharma, Registrar; Mr. Deepak Chobey, Rep, AICTE.; Dr. Anil Sahasrabudhe, Chairman, AICTE; and Shri Prakash Javedkar addressed the participants. During his address, HRD Minister Shri Prakash Javadekar, motivated and urged the participants to 'become owners of innovation'. "A country which does not innovate, cannot progress forward," he said.
Day-1, of the non-stop 36-hour software product development competition, started with Hackathon participants working on creating world-class solutions for problems formulated by Rashtriya Chemicals & Fertilizers Ltd, Mahyco, Adani Power and MSME-DI, Ahmedabad. The participants worked on challenges faced within these organisations and created world-class solutions. SIH 2019 included themes such as Smart Communication, Smart Vehicles, Agriculture and Rural Development, Food Technology, Healthcare & Biomedical Devices, Clean Water, Waste Management, Renewable Energy, Robotics and Drones, Security and Surveillance, technology ideas in tertiary sectors like Hospitality, Financial Services, Entertainment, Tourism and Retail.
Dr. S S Sandhu, Addl. Secretary, Technical Education, MHRD; Dr Mohit Gambhir, Chief Innovation Officer, MHRD; and Mr R K Soni, Regional Officer, AICTE, Chandigarh; visited Chitkara University, Punjab, to overview the preparations and proceedings of Smart India Hackathon 2019. They met with Hon'ble Dr. Madhu Chitkara, Vice Chancellor, Chitkara University; and also sat through the interaction with Prime Minister Narendra Modi.
The highlight for the day was Prime Minister Narendra Modi's interaction with Chitkara University students and participants of SIH, using VC facility. The PM discussed India's daunting problems thus providing opportunities to crowdsource innovative solutions from the bright young citizens of India for improving governance and quality of life. The Prime Minister said, "As per global innovation index I want to see India in top 50 in the world, and I am delighted to see how young minds are using technology for making difference to peoples' lives."
His interaction with Chitkara University focused on IoT and AI enabled solutions for agriculture problems. He specifically discussed how these technologies can help farmers increase crop productivity, avoid wastage and economize use of water and fertilizers. He was particularly impressed by the innovation such as Bhugoal (local weather prediction using low cost IO applications for farmers) and E-deweeder (automatic farm traversing machine killing weeds without the use of chemical fertilizers) innovated by students of Chitkara University. He further encouraged the students to harness their creativity and expertise, which would further lead to building funnel for 'Start-up India'.
Day-2 of the event saw the participants continue the non-stop 36-hour software product development competition, coding with superb enthusiasm! The event concluded with a glittering valedictory function, where prizes were distributed in three categories – In the 'Complex' problem solving category, Team Cybor from Indian Institute of Technology, Kharagpur, cracked the problem, 'Virtual reality training program' for the Adani Group; Team JAPNAS from Dr. Vishwanath Karad Mit World Peace University, cracked the problem, 'Video Analytics software' for the Adani Group; and Team Agronomists from Vivekanand Education Society's Institute of Technology, cracked the problem, 'AI Solution for Farmers' for RCF. All three teams bagged Rs 1 lakh, each, as the prize money.
In the 'Complicated' problem solving category, Team Backstreet Hackers from Vellore Institute of Technology, cracked the code for 'Market Databank Generation and Sharing Platform' for MSME-DI Ahmedabad; Team Clay from Vellore Institute of Technology, cracked the code for 'Integrated Crop protection Management' for RCF. Both teams bagged Rs 75,000/- each, as the prize money. In the 'Simple' problem solving category, Team NEPER from C.V. Raman College of Engineering, worked on 'Crowd sourcing of diseases and pests information' for Mahyco; and Team Versatile from Vidya Academy of Science & Technology, worked on 'Farm to Fork traceability of Farm Produce' for Mahyco. Both teams bagged Rs 50,000/- each, as the prize money. Vice Chancellor Dr. Madhu Chitkara, on behalf of the Industry and MHRD, gave the prizes to the winners.
The judges for the event included Mr. Aashish Barwale, Mahyco, Director, and team including Dr Harikrishna, Mr. Arjun Jagtap, Mr. Mahendra Patil, Mr. Anand Deshpande and Dr Pankaj Biyani; Mr. Rajesh Deoli and Mr. Varun Bhavsar, both from Adani Group, Ahmedabad; Mr. Dhananjay Kulkarni, RCF, Mumbai; Mr. Deepak Chaubey, AICTE; Mr. Chetan Sharma, Assoc. VP, TT Consultant; Mr. Shivam Arora, Team Leader, TT Consultant; Mrs. Sunita Mehta, HoD CSE, Chandigarh College of Engg. & Tech., Chandigarh; Dr. Pradeep Walia, Prof., HoD, Comp. Appl. PG College for Girls, Chandigarh; Mr. Amit Dogra, ORION E-Solutions; Mr. Gagandeep Singh, Sr. Consultant, Infosys Ltd., Chandigarh; Mr. Gaurav Goyal and Dr. Sheifali Gupta from Chitkara University. The participants were evaluated according to novelty of the idea, complexity, clarity and details in the prescribed format, feasibility, practicability, sustainability, scale of impact, user experience and potential for future work progression. The prize money and rank was accorded on the level of complexity of the innovation idea.
Thanking all the participants for making the event a success, Dr. Madhu Chitkara, said, "I am overwhelmed to see the building of new India at the hands of the young innovative minds. This generation not only thinks positively, but also possesses the knack of finding 'never-thought-of' solutions to industry problems. This is a great initiative by MHRD and AICTE, as it has brought brilliant minds to the forefront, breaking barriers of geographical boundaries. Chitkara University is extremely happy and privileged to be involved in this event." During the valedictory function, the sponsoring industries and jury members from local academic institutions were also honoured for their contribution in evaluating the teams.
CBD Industry – Green Growth Brands Expands
Reading Time: 4 minutes
I am involved in health, nutrition, and natural therapies. Not just as hobbies, but also I've studied throughout my previous life and used from more than 10 years natural health prevention products, and I agree this is the solution for long term health stability and prevention without harming.
I have a special affinity for natural products and I really have big respect for those companies who are involved in this or invested in this. There is a need and nowadays scientists and doctors through their studies are cropping up with statements on alternative therapies and natural remedies side.
Coping with other industries with strong chemical medicines it wasn't an easy start, nor for people's mindset.
Such companies like Green Growth Brands, with huge involvement in botanical and cannabis manufacturing, having a distinguished expert team behind and has made another step.
They have entered my favorite state in the USA, Arizona, dealing and making a definitive agreement with ZLJT LLC & Arizona Natural Pain Solutions Inc., which hold license, and they opened their cannabis dispensary, called "Desert Rose", which is entirely involved in natural pain and medical marijuana license and products for those in need.
Photo: Dispensary Deals – Desert Rose
With this agreement, Green Growth Brands' team was impressed by the quality of the operations, and also a dedicated team behind Desert Rose. Their products are safe and have pure quality. They also have an education center for first-time patients. They also own some type of concentrates like Butane hash oil (BHO), CO2 oil, Tinctures – The result of using alcohol to extract the active cannabinoids, creating a liquid that after that can be taken simply orally, Kief – the oldest basic type of concentrate, Hash – made from compressed Kief.
Photo: Types of Concentrates – Desert Rose
Their Cannabis Topicals are medical marijuana oils, creams, which are applied to relieve pain and discomfort. Great help to many, not to mention the elderly people.
Green Growth Brands serves a district market, they also help growing communities with a happy and active lifestyle in nature, so their interests are not far from those, who applied these in their companies.
As having an intent becoming an American Leading Company, they announce previously also the acquisition of Just Healthy LLC, which was completed at the end of January by holding a certificate for registered marijuana dispensary, cultivation, and processing site in Massachusetts.
Regarding this acquisition, the Company has elected to exercise an option to purchase land in the Northampton, in  Massachusetts area for a total purchase price of USD$700,000 (CAD$923,440).
Cautionary Statements:
Certain information in this news release constitutes forward-looking statements under applicable securities law. Any statements that are contained in this news release that are not statements of historical fact may be deemed to be forward-looking statements. Forward-looking statements are often identified by terms such as "may", "should", "anticipate", "expect", "intend", "forecast" and similar expressions. Forward-looking statements necessarily involve known and unknown risks, including, without limitation, risks associated with general economic conditions; adverse industry events; marketing costs; loss of markets; future legislative and regulatory developments involving medical and recreational marijuana; inability to access sufficient capital from internal and external sources, and/or inability to access sufficient capital on favorable terms; the marijuana industry in the United States, income tax and regulatory matters; the ability of the Company to implement its business strategies; competition; currency and interest rate fluctuations and other risks, including those factors described under the heading "Risks Factors" in the Company's Annual Information Form dated November 26, 2018 which is available on the Company's issuer profile on SEDAR.
Readers are cautioned that the foregoing list is not exhaustive. Readers are further cautioned not to place undue reliance on forward-looking statements as there can be no assurance that the plans, intentions or expectations upon which they are placed will occur. Such information, although considered reasonable by management at the time of preparation, may prove to be incorrect and actual results may differ materially from those anticipated. The forward-looking statements contained in this release, including, but not limited to, the Company's ability to execute on its growth strategy, the Company's vision to become a multi-state operator with retail stores exceeding certain financal thresholds, the completion of the acquisition of ZLJT, the receipt of regulatory approvals, the satisfaction of closing conditions, the completion of satisfactory due diligence of ZLJT by the Company and the state of Arizona legalizing recreational cannabis use, is made as of the date hereof and the Company is not obligated to update or revise any forward-looking information, whether as a result of new information, future events or otherwise, except as required by applicable securities laws. Forward-looking statements contained in this news release are expressly qualified by this cautionary statement.
This announcement does not constitute an offer, invitation or recommendation to subscribe for or purchase any securities and neither this announcement nor anything contained in it shall form the basis of any contract or commitment. In particular, this announcement does not constitute an offer to sell, or a solicitation of an offer to buy, securities in the United States, or in any other jurisdiction in which such an offer would be illegal.
The securities referred to herein have not been and will not be registered under the Securities Act of 1933, as amended (the "Securities Act"), or under the securities laws of any state or other jurisdiction of the United States and may not be offered or sold, directly or indirectly, within the United States, unless the securities have been registered under the Securities Act or an exemption from the registration requirements of the Securities Act is available.
References: droseaz.com
SOURCE: Green Growth Brands