The Fall and Rise of Vinyl: Is This Music Format Here to Stay?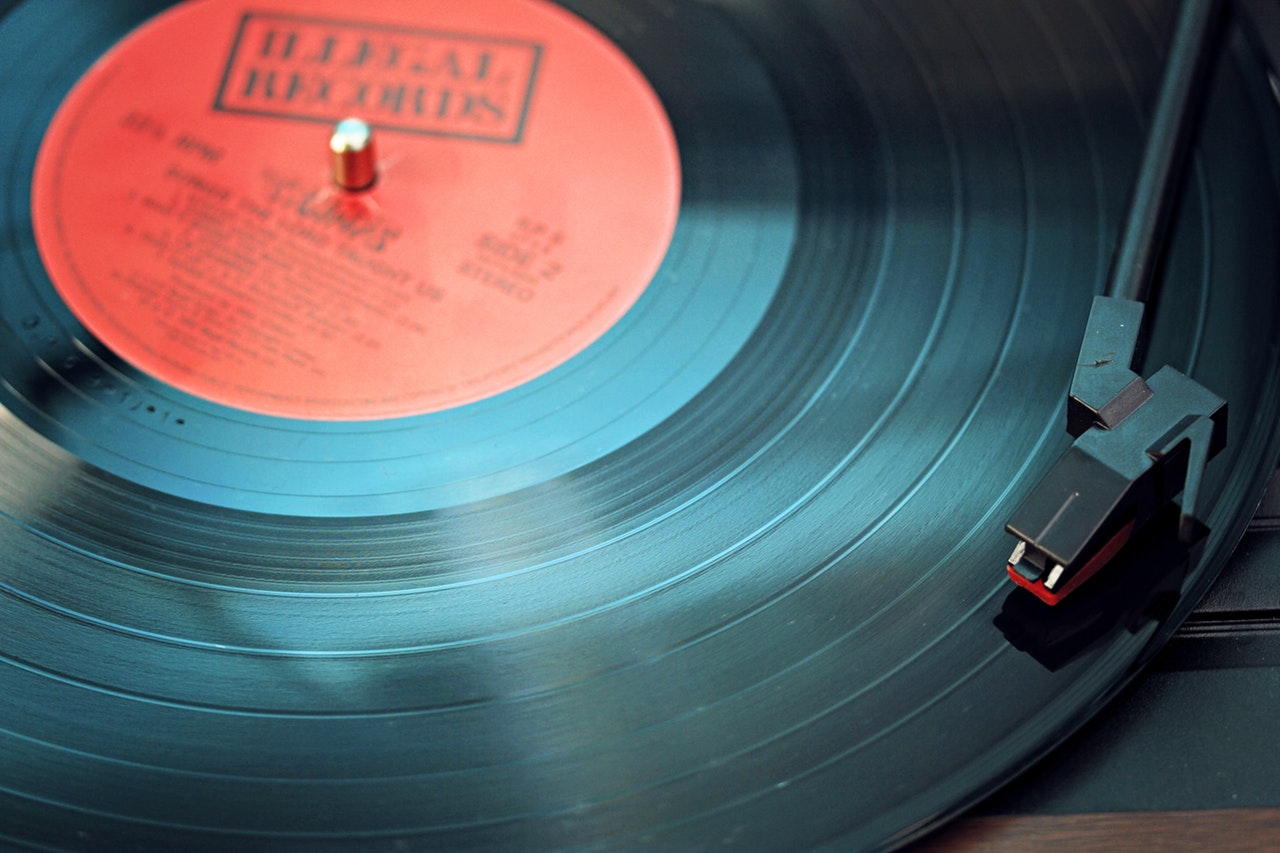 Reading Time:
2
minutes
Just a few years ago, vinyl was all but dead. Of course, it wasn't the only format to go the way of the dinosaurs – CDs were following suit as well. Then, there was a shift. All of a sudden, vinyl was cool again and this wasn't just the hipsters talking. The industry actually began to see a surge in sales as well.
For instance, it is estimated that revenues from vinyl are tens of millions of dollars a year, although they are probably a lot more. The problem with trying to get an actual handle on these numbers is due to the way in which vinyl is sold. It isn't unusual to come across a number of small or independent sellers who don't report exact numbers. Nevertheless, there is no denying that the sales are quite impressive.
So, for the most part, vinyl appears to have been doing well the last few years. However, when you take a look at the next decade or so – does this format have a future? While it can be difficult to predict exactly how such things will go, the picture does look good for vinyl. Let's take a closer look at this to determine just how vinyl is going to keep its footing in the digital age.
The thing to remember is that there has always been a demand for vinyl. For instance, if you were to check out sites like theguitarpal.com, you will find a small population of musicians and music enthusiasts that have held onto this old-school format. This is what kept the vinyl industry still clinging on until that second surge came along.
For this, you would have to thank hipster culture and Millennials as well. Their reignited fascination in all things 'antique' and 'old-fashioned' meant that music lovers were flocking to thrift stores and old record stores at a rate. This is what initially jumpstarted vinyl sales again. This begs the question – does this mean that the industry will start dying out again once these individuals have lost interest?
Well, this doesn't appear to be the case. This interest has apparently been inherited by the next generation – Gen Z. These are kids that grew up with parents and grandparents who were raised on vinyl and described the experience and joy associated with this format. Only this time, thanks to an increase in vinyl stores and buying opportunities, they could actually invest in such a hobby.
Last but certainly not least, there is also the fact that the vinyl industry is learning how to evolve and get with the times. Case in point is with how records may be produced in the future. Companies are developing more eco-friendly and cost-effective methods of producing vinyl. Furthermore, these innovations will ensure that manufacturers require less space to create the records as well. These inventions are sure to prompt a further boost in interest and sales.
It would appear that, for now, vinyl is here to stay. It has made a seemingly improbable comeback and isn't about to let anything usurp its future. So, the only thing to do is to sit back and watch as this industry transforms yet again.
Enjoy Advantages and Benefits of Microsoft Certifications with Exam-labs
Reading Time: 4 minutes
We all know about basic Microsoft functions. Actually, we are using MS Word and MS Excel almost on a daily basis. However, our daily use of Microsoft functions is often limited to typing letters, changing formats and fonts, creating tables, and performing a few other basic functions. Besides, many of us don't even know how many formulas can be used to sort format or sort a table or tables. You can know to expand your knowledge about the Microsoft products and their functions if you find out more about Microsoft certifications and the advantages they bring to you.
If you are an IT specialist and want to enhance your skills and knowledge and become a skilled Microsoft expert, then you should check out the various Microsoft certification programs offered on their official website. When you have decided which credential you want to pursue, you can take a particular course at Exam-labs and learn everything that it entails in a fun and interactive way.
Obtaining Microsoft certifications is almost becoming a necessity for IT professionals. Currently, more than 62 percent of IT firms prefer that their employees have a Microsoft credential. Given its popularity in institutions and in the corporate world, it is a great achievement to be a Microsoft Office certified person. It is an excellent way you can prove your level of proficiency and stand out from the crowd.
Microsoft Office certifications
The Microsoft Office certifications expand your understanding of the Microsoft Office programs and their functions. This program contains the following levels:
MOS
MOS Expert
MOS Master
Thus, MOS validates that you are skillful in taking most out of Office. The credential you can choose to take is MOS: Microsoft Office Specialist on Microsoft Office 2016. To gain it, you need to pass 5 exams (77-725, 77-727, 77-729, 77-730, and 77-731). The technologies you need to be proficient in include Microsoft Office Word, Excel, PowerPoint, Access, and Outlook.  With this certificate, you can get an entry-level business position, and earn annually about $16,000.
The MOS Expert: Microsoft Office Specialist Expert credential testifies that you've deepened your skills regarding the key Office programs. You'll be able to interpret data and/or create documents for effective communication. To get this certification, you'll need to pass the 77-726 and/or 77-728 exams.
The MOS Master certification is the highest one that you can get to verify that you possess the advanced skills necessary to work with Office programs. To gain this certificate you need to be skillful with Access 2016 and Outlook 2016, and after passing three exams (77-726, 77-728, and 77-729), sit for one of the following two tests (77-730 or 77-731). Don't forget to visit Exam-labs to find the best preparation tools for your Microsoft exams.
Reasons for obtaining Microsoft Office certification
There are so many advantages and benefits of Microsoft certifications. We have listed some of the main ones here. Check them out!
Fluency of Microsoft Office
The Microsoft certifications are designed to build the candidates' base on using Microsoft Office efficiently. Whether it's Microsoft PowerPoint for creating presentations, Microsoft Excel for managing data, Microsoft Project for managing projects, or Microsoft Word for creating documents, the certification program is designed to teach you all.
The Microsoft certification is what exhibits your extensive knowledge of the Microsoft programs. When you are certified, you will be able to establish a powerful platform in the Information Technology career prospects. When you enroll for any Microsoft certification program, you will learn advanced skills and knowledge, which means that you will have an advanced understanding of MS Office.
Ability to make great charts
As mentioned earlier, pursuing the Microsoft certifications help you to become familiar with the Microsoft program. Therefore, you will have knowledge of building great charts. While it is widely thought that business analysts and finance professionals are the ones who should know how to create charts perfectly, the truth is that almost all jobs demand this expertise at some point. For you to support any data as well as source, you will depend on charts. On the same note, charts are a vital component in presentations, which you will come across on several occasions in your professional life.
Therefore, it means that the Microsoft certifications should be pursued by all professionals irrespective of their area of expertise. When you take your Microsoft courses at Exam-labs, you will learn the skills to create the greatest charts that you can use in your line of work.
Expertise to efficiently arrange data together
It today's world, data means much. In other words, data is a piece of information that is supposed to be interpreted and organized and stored in a proper place. It should be readable and easily found when necessary. That's where Microsoft Excel comes in. So, you need to have an in-depth understanding of the Microsoft Excel program for you to be able to organize data in an appropriate way. Microsoft Excel can be utilized not only for comprehensive formatting of data but also for data collation. Using MS Excel program, you can easily take many files together and effectively organize data.
Work flexibility
Being accessible online, the Microsoft program is no doubt a generation next biggest thing. You can easily pass on your work to business stakeholders and leaders through online from wherever you are. This makes work extremely flexible. You can only be able to enjoy the flexibility of work that Microsoft programs bring when you have acquired advanced Microsoft Office skills. These skills are acquired through various Microsoft certifications. The Microsoft programs efficiently make a Microsoft certified professional an expert at work.
Improvement of your CV
The Microsoft certifications can be the greatest tools to enable you to get hired at big companies and to even reach your higher earning potential. If you are fresh from college and you are now looking for a job, a Microsoft certification will enhance your resume and make you stand out from other candidates who are seeking the same job position.
When you are just beginning, it means that you don't have any experience that you can list on your resume. You can compensate for the absence of experience by enhancing your resume with a Microsoft credential. The certification from a trusted name such as Microsoft confirms that you have acquired more advanced, important skills. When you add such a credential to your CV, you will enhance your resume and your chances of getting your dream job will increase greatly.
Conclusion
The benefits and advantages of Microsoft certifications are overwhelming. The ones mentioned in this post are just but a few of them. If you really want to get a job or promotion easily, earn a higher salary, and to become more efficient in your work, simply deepen your skills in Office application. To be ready for getting these certificates, take courses, and practice exam dumps at the Exam-labs website. Since braindumps help you to train in almost the real exam environment, you'll be confident in your skills and ace your test easily. This preparation is worth every effort, time, and money.
Casio Receives 2019 EdTech Breakthrough Award
Reading Time: 2 minutes
Casio America, Inc., a leader in the electronic musical instrument industry, is excited to announce that its Privia PX-S1000 and PX-S3000 digital pianos are officially winners of the 2019 EdTech Breakthrough Awards in the "Music Education Solution of the Year" category. The EdTech Breakthrough Awards program is run by the Tech Breakthrough market intelligence organization, which conducts several awards programs in many of the most competitive technology sectors such as IoT, Cybersecurity, Wireless, FinTech and of course now – EdTech!
"We are honored our new PX-S1000/3000 digital pianos were recognized as EdTech Breakthrough Award winners." said Stephen Schmidt, Vice President of Casio's Electronic Musical Instrument Division. "At Casio, our goal is to develop products that provide educators and students with the most innovative and affordable instruments, and this award reaffirms our product offerings strike the right chord."
Casio's new Privia PX-S1000/S3000 models deliver innovations that make playing piano more enjoyable than ever. While their slim profile makes them the slimmest digital pianos in the world, these pianos earn the Privia moniker by providing authentic grand piano sound and feel. The newly developed Smart Scaled Hammer Action Keyboard is what makes the slim depth possible. With such a slim profile, users can easily transport and use the piano in a variety of environments with ease. Going beyond the accepted standards for hammer-action keyboards, the new design reproduces the individual response characteristics of each of the 88 keys on a grand piano. The AiR Sound Source delivers the natural tone of a grand piano with string and damper resonance, and even includes mechanical damper and key sounds.
Both models also offer a Bluetooth audio playback feature, allowing the user to connect to their device, utilizing the powerful built-in speaker system to listen or play along with their favorite songs. The PX-S1000 includes 18 Tones with 192 notes of polyphony, with layer/split/duet functionality. The PX-S3000 boasts 700 Tones with effects editing plus 200 accompaniment rhythms. The PX-S3000 also includes a backlit LCD display, a pitch bend wheel, and two control knobs that give players control over powerful DSP effects and more. Both models are also supported by Casio's free iOS and Android app Chordana Play for Piano which offers remote control over piano features and also provides a sheet music viewer as well as educational features to help the user learn to play.
The Privia PX-S1000 (MSRP: $899.99) and PX-S3000 (MSRP: $1199.99) portable keyboards are available now at select music dealers nationwide. For additional information on Casio's Privia series of keyboards or full portfolio of digital keyboards and pianos, please visit www.CasioMusicGear.com.
SOURCE Casio America, Inc.
Smart India Hackathon 2019: PM Narendra Modi Interacts Live With Students at Chitkara University as They Code for 'Smart India'
Reading Time: 4 minutes
The Smart India Hackathon 2019 Grand Finale, which saw the most innovative students from all over India competing for the final prize, was held on March 2-3, at Chitkara University, Punjab, followed by a live interaction with Prime Minister Mr. Narendra Modi.
Smart India Hackathon, an initiative by MHRD Innovation Cell at the All India Council of Technical Education (AICTE), New Delhi, was a non-stop 36-hour software product development competition, where problem statements are modeled to technical students for innovative solutions. The initiative is perceived as a building block for 'Start-up India' campaign, crowdsource solutions for improving quality of life, and providing an opportunity for the people to provide innovative solutions for problems faced by the country. Chitkara University had been selected as one of the 48 Nodal Centers for the grand finale, and a total of 26 student teams from all over the country converged at the University for the event.
The first two editions SIH2017 and SIH2018 were successful in promoting innovation, out-of-the-box thinking in young minds, especially engineering students from across India. This year is the third edition of the event and it saw more than 50 lakh students from 6000+ institutions apply to compete to creatively solve problems and offer technical solutions for the top prize at 48 locations. More than 500 problem statements were received, including from several prestigious private sector organizations. AICTE and MHRD had collaborated with i4c, Persistent Systems, Rambhau Mhalgi Prabodhini, UGC, NIC, MyGov and other multi-national companies to organize Smart India Hackathon-2019.
The inaugural function, held on March 2, at Chitkara University witnessed domain experts, senior professionals from the IT sector and those assigned to judge, in full attendance. The lamp lighting ceremony was initiated by Guest of Honour, Wg. Cdr. (Retd) R S Gill; Dr. Archana Mantri, Pro Vice Chancellor, Chitkara University; Dr. S C Sharma, Registrar; Mr. Deepak Chobey, Rep, AICTE.; Dr. Anil Sahasrabudhe, Chairman, AICTE; and Shri Prakash Javedkar addressed the participants. During his address, HRD Minister Shri Prakash Javadekar, motivated and urged the participants to 'become owners of innovation'. "A country which does not innovate, cannot progress forward," he said.
Day-1, of the non-stop 36-hour software product development competition, started with Hackathon participants working on creating world-class solutions for problems formulated by Rashtriya Chemicals & Fertilizers Ltd, Mahyco, Adani Power and MSME-DI, Ahmedabad. The participants worked on challenges faced within these organisations and created world-class solutions. SIH 2019 included themes such as Smart Communication, Smart Vehicles, Agriculture and Rural Development, Food Technology, Healthcare & Biomedical Devices, Clean Water, Waste Management, Renewable Energy, Robotics and Drones, Security and Surveillance, technology ideas in tertiary sectors like Hospitality, Financial Services, Entertainment, Tourism and Retail.
Dr. S S Sandhu, Addl. Secretary, Technical Education, MHRD; Dr Mohit Gambhir, Chief Innovation Officer, MHRD; and Mr R K Soni, Regional Officer, AICTE, Chandigarh; visited Chitkara University, Punjab, to overview the preparations and proceedings of Smart India Hackathon 2019. They met with Hon'ble Dr. Madhu Chitkara, Vice Chancellor, Chitkara University; and also sat through the interaction with Prime Minister Narendra Modi.
The highlight for the day was Prime Minister Narendra Modi's interaction with Chitkara University students and participants of SIH, using VC facility. The PM discussed India's daunting problems thus providing opportunities to crowdsource innovative solutions from the bright young citizens of India for improving governance and quality of life. The Prime Minister said, "As per global innovation index I want to see India in top 50 in the world, and I am delighted to see how young minds are using technology for making difference to peoples' lives."
His interaction with Chitkara University focused on IoT and AI enabled solutions for agriculture problems. He specifically discussed how these technologies can help farmers increase crop productivity, avoid wastage and economize use of water and fertilizers. He was particularly impressed by the innovation such as Bhugoal (local weather prediction using low cost IO applications for farmers) and E-deweeder (automatic farm traversing machine killing weeds without the use of chemical fertilizers) innovated by students of Chitkara University. He further encouraged the students to harness their creativity and expertise, which would further lead to building funnel for 'Start-up India'.
Day-2 of the event saw the participants continue the non-stop 36-hour software product development competition, coding with superb enthusiasm! The event concluded with a glittering valedictory function, where prizes were distributed in three categories – In the 'Complex' problem solving category, Team Cybor from Indian Institute of Technology, Kharagpur, cracked the problem, 'Virtual reality training program' for the Adani Group; Team JAPNAS from Dr. Vishwanath Karad Mit World Peace University, cracked the problem, 'Video Analytics software' for the Adani Group; and Team Agronomists from Vivekanand Education Society's Institute of Technology, cracked the problem, 'AI Solution for Farmers' for RCF. All three teams bagged Rs 1 lakh, each, as the prize money.
In the 'Complicated' problem solving category, Team Backstreet Hackers from Vellore Institute of Technology, cracked the code for 'Market Databank Generation and Sharing Platform' for MSME-DI Ahmedabad; Team Clay from Vellore Institute of Technology, cracked the code for 'Integrated Crop protection Management' for RCF. Both teams bagged Rs 75,000/- each, as the prize money. In the 'Simple' problem solving category, Team NEPER from C.V. Raman College of Engineering, worked on 'Crowd sourcing of diseases and pests information' for Mahyco; and Team Versatile from Vidya Academy of Science & Technology, worked on 'Farm to Fork traceability of Farm Produce' for Mahyco. Both teams bagged Rs 50,000/- each, as the prize money. Vice Chancellor Dr. Madhu Chitkara, on behalf of the Industry and MHRD, gave the prizes to the winners.
The judges for the event included Mr. Aashish Barwale, Mahyco, Director, and team including Dr Harikrishna, Mr. Arjun Jagtap, Mr. Mahendra Patil, Mr. Anand Deshpande and Dr Pankaj Biyani; Mr. Rajesh Deoli and Mr. Varun Bhavsar, both from Adani Group, Ahmedabad; Mr. Dhananjay Kulkarni, RCF, Mumbai; Mr. Deepak Chaubey, AICTE; Mr. Chetan Sharma, Assoc. VP, TT Consultant; Mr. Shivam Arora, Team Leader, TT Consultant; Mrs. Sunita Mehta, HoD CSE, Chandigarh College of Engg. & Tech., Chandigarh; Dr. Pradeep Walia, Prof., HoD, Comp. Appl. PG College for Girls, Chandigarh; Mr. Amit Dogra, ORION E-Solutions; Mr. Gagandeep Singh, Sr. Consultant, Infosys Ltd., Chandigarh; Mr. Gaurav Goyal and Dr. Sheifali Gupta from Chitkara University. The participants were evaluated according to novelty of the idea, complexity, clarity and details in the prescribed format, feasibility, practicability, sustainability, scale of impact, user experience and potential for future work progression. The prize money and rank was accorded on the level of complexity of the innovation idea.
Thanking all the participants for making the event a success, Dr. Madhu Chitkara, said, "I am overwhelmed to see the building of new India at the hands of the young innovative minds. This generation not only thinks positively, but also possesses the knack of finding 'never-thought-of' solutions to industry problems. This is a great initiative by MHRD and AICTE, as it has brought brilliant minds to the forefront, breaking barriers of geographical boundaries. Chitkara University is extremely happy and privileged to be involved in this event." During the valedictory function, the sponsoring industries and jury members from local academic institutions were also honoured for their contribution in evaluating the teams.