The Fall and Rise of Vinyl: Is This Music Format Here to Stay?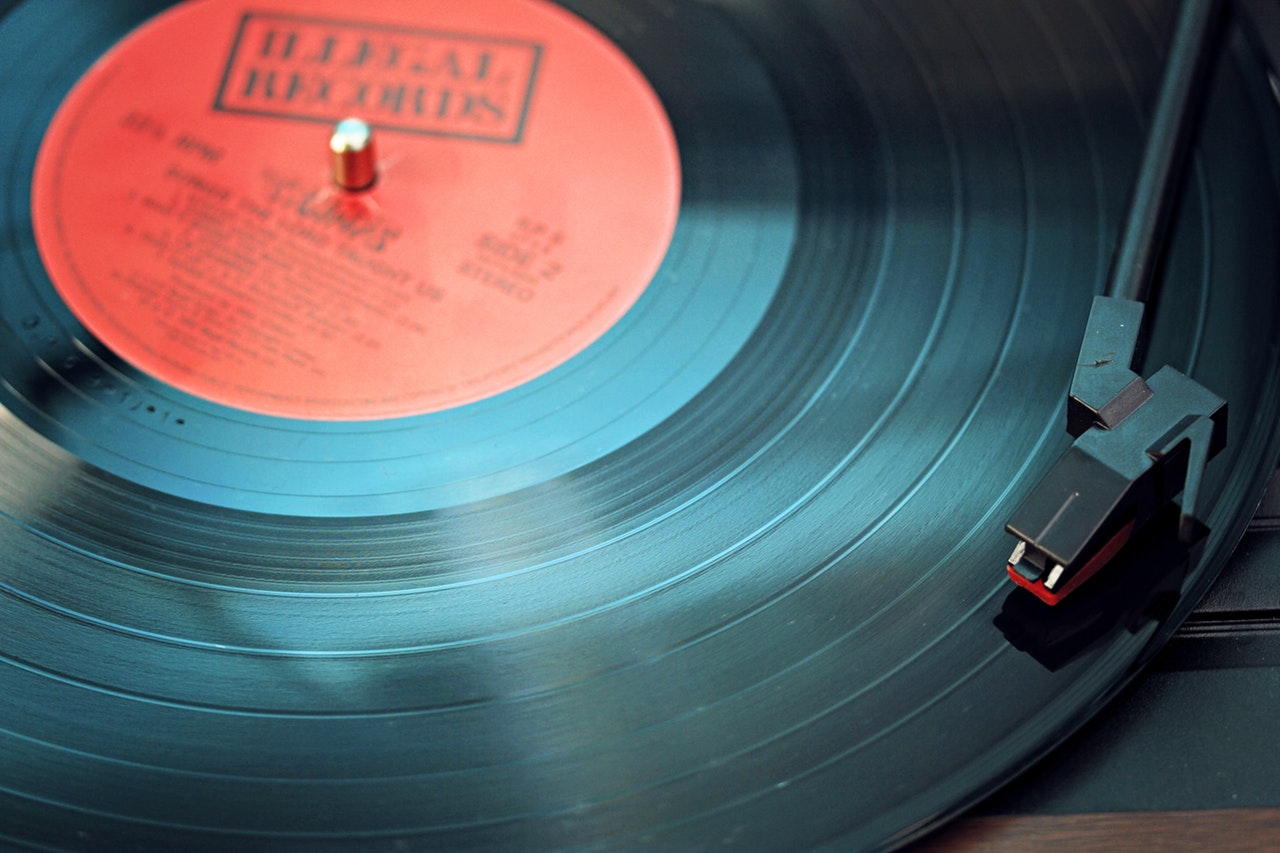 Reading Time:
2
minutes
Just a few years ago, vinyl was all but dead. Of course, it wasn't the only format to go the way of the dinosaurs – CDs were following suit as well. Then, there was a shift. All of a sudden, vinyl was cool again and this wasn't just the hipsters talking. The industry actually began to see a surge in sales as well.
For instance, it is estimated that revenues from vinyl are tens of millions of dollars a year, although they are probably a lot more. The problem with trying to get an actual handle on these numbers is due to the way in which vinyl is sold. It isn't unusual to come across a number of small or independent sellers who don't report exact numbers. Nevertheless, there is no denying that the sales are quite impressive.
So, for the most part, vinyl appears to have been doing well the last few years. However, when you take a look at the next decade or so – does this format have a future? While it can be difficult to predict exactly how such things will go, the picture does look good for vinyl. Let's take a closer look at this to determine just how vinyl is going to keep its footing in the digital age.
The thing to remember is that there has always been a demand for vinyl. For instance, if you were to check out sites like theguitarpal.com, you will find a small population of musicians and music enthusiasts that have held onto this old-school format. This is what kept the vinyl industry still clinging on until that second surge came along.
For this, you would have to thank hipster culture and Millennials as well. Their reignited fascination in all things 'antique' and 'old-fashioned' meant that music lovers were flocking to thrift stores and old record stores at a rate. This is what initially jumpstarted vinyl sales again. This begs the question – does this mean that the industry will start dying out again once these individuals have lost interest?
Well, this doesn't appear to be the case. This interest has apparently been inherited by the next generation – Gen Z. These are kids that grew up with parents and grandparents who were raised on vinyl and described the experience and joy associated with this format. Only this time, thanks to an increase in vinyl stores and buying opportunities, they could actually invest in such a hobby.
Last but certainly not least, there is also the fact that the vinyl industry is learning how to evolve and get with the times. Case in point is with how records may be produced in the future. Companies are developing more eco-friendly and cost-effective methods of producing vinyl. Furthermore, these innovations will ensure that manufacturers require less space to create the records as well. These inventions are sure to prompt a further boost in interest and sales.
It would appear that, for now, vinyl is here to stay. It has made a seemingly improbable comeback and isn't about to let anything usurp its future. So, the only thing to do is to sit back and watch as this industry transforms yet again.
Keep America Beautiful Celebrates its 65th Anniversary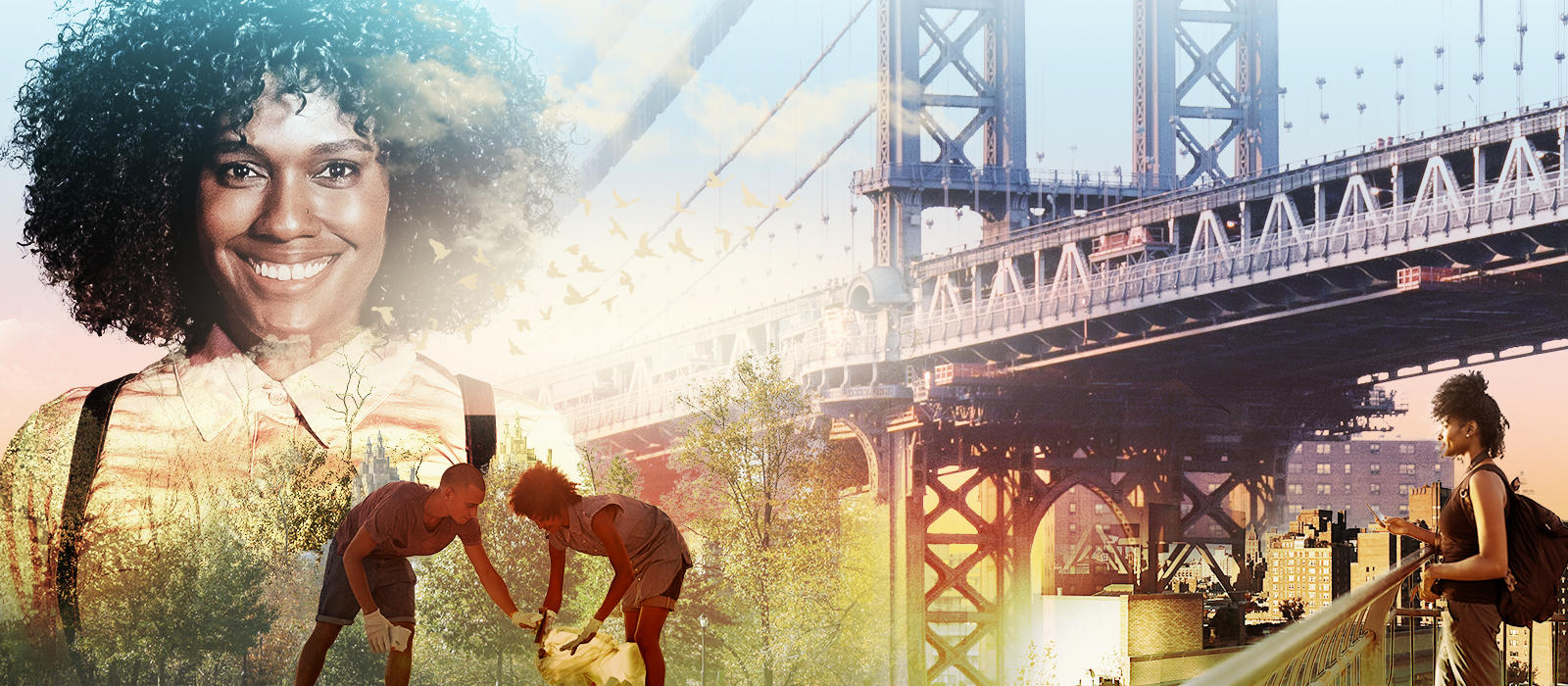 Reading Time: 4 minutes
Keep America Beautiful – the iconic national community improvement nonprofit organisation was founded on 17 December 1953, when a group of corporate, civic and environmental leaders gathered to unite the public and private sectors to foster a national cleanliness ethic. Today, the remarkable scope and influence of Keep America Beautiful still touch millions of Americans every year in its effort to end littering, improve recycling, and beautify America's communities.
On its 65th anniversary celebrations, Keep America Beautiful reintroduced itself to America with a new public service advertisement (PSA) – "Let's Talk About America" – which made its national launch earlier in 2018.
"Keep America Beautiful thanks its many media partners for sharing the 65th anniversary PSA, which invites people to look at us with fresh eyes and new energy," said Keep America Beautiful President & CEO Helen Lowman. "We're living in a particularly unique time as we face environmental and other challenges, domestically and abroad. Keep America Beautiful offers a place in which everyone can come together to care for the communities where we live."
Keep America Beautiful is demonstrating to a new generation of community stewards — those who were not alive when the historic "People Start Pollution. People Can Stop It." campaign was released in the 1970s — that it continues to make a substantial economic, environmental and social impact.
To celebrate the anniversary while evolving into the future, Keep America Beautiful also launched a new brand identity, including its #DoBeautifulThings mission video, symbolising the organisation's commitment to create cleaner, greener and more beautiful communities.
Public Service Messaging
The Keep America Beautiful message of beautification and cleanliness continued with support from First Lady Lady Bird Johnson, who championed the Keep America Beautiful mission for cleaner highways and roadways. In 1967, the First Lady helped Keep America Beautiful launch a litter awareness campaign with canine TV star Lassie, who demonstrated the ease in which everyone could "put litter in its place."
Keep America Beautiful, in 1971, became a part of advertising history with one of the most powerful public service announcements ever created: the landmark "People Start Pollution. People Can Stop It."  Changing Behaviours, Quality of Life
As the public service campaigns influenced the behaviour of Americans and made Keep America Beautiful synonymous with local cleanup efforts, the organisation's focus expanded to embrace other elements of community improvement. Behaviour-based research became a priority in 1968 as Keep America Beautiful conducted a national study of litter's origins and causes. That research became the foundation for the Clean Community System, which evolved into the present-day Keep America Beautiful Behaviour Change System.
In the 1980s, as Keep America Beautiful transitioned from a public awareness campaign to a national community improvement system, city and town improvement organisations started to adopt the Keep America Beautiful Behaviour Change System to develop and implement behaviour change programs to reduce litter and change attitudes about solid waste. Keep America Beautiful's national network of community-based affiliates now number more than 600 in communities — large and small — across the nation.
National Programs and Tools
Keep America Beautiful volunteers take part in cleanup, recycling and beautification programs that positively affect the quality of life where they live and work. Millions are educated in the successful implementation of the Keep America Beautiful proven behaviour change programs.
These programs include the Keep America Beautiful signature event – the Great American Cleanup, which is the country's largest annual community improvement program. Entering its 22nd year, this program mobilises more than 3.5 million volunteers and participants who take part in more than 20,000 hands-on projects targeted at areas of greatest need in communities large and small, urban and rural.
America Recycles Day, a Keep America Beautiful national initiative is the only nationally recognised day focused on recycling. Taking place on and surrounding Nov. 15, America Recycles Day recognises the economic, environmental and social benefits of recycling, and provides an educational platform to raise awareness about the value of reducing, reusing and recycling – every day – throughout the year.
The Keep America Beautiful education platform includes Waste in Place, an elementary school curriculum supplement that has been reaching students and teachers since 1979. These environmentalists of tomorrow are taught the sense of individual responsibility for and ownership of one's local environment that is the hallmark of Keep America Beautiful.
"The touchstone of Keep America Beautiful has always been educating the public about individual responsibility and the impact each one of us has on our local environment," said Lowman. "The mission of Keep America Beautiful is still rooted in the pride people take in their own communities and made successful by people working together every day to make positive change happen at the grassroots level with national support from corporate sponsors."
About Keep America Beautiful
Keep America Beautiful, the nation's iconic community improvement nonprofit organisation, inspires and educates people to take action every day to improve and beautify their community environment. Celebrating its 65th Anniversary in 2018, Keep America Beautiful strives to End Littering, Improve Recycling and Beautify America's Communities. We believe everyone has a right to live in a clean, green, and beautiful community, and shares a responsibility to contribute to that vision.
Behaviour change – steeped in education, research and behavioural science – is the cornerstone of Keep America Beautiful. We empower generations of community and environmental stewards with volunteer programs, hands-on experiences, educational curricula, practical advice, and other resources. The organisation is driven by the work and passion of more than 600 Keep America Beautiful affiliates, millions of volunteers, and the collaborative support of corporate partners, social and civic service organisations, academia, municipalities, elected officials, and individuals. Join us on Facebook, Instagram, Twitter and YouTube.
Donate and take action at kab.org.
CAA launches cannabis education campaign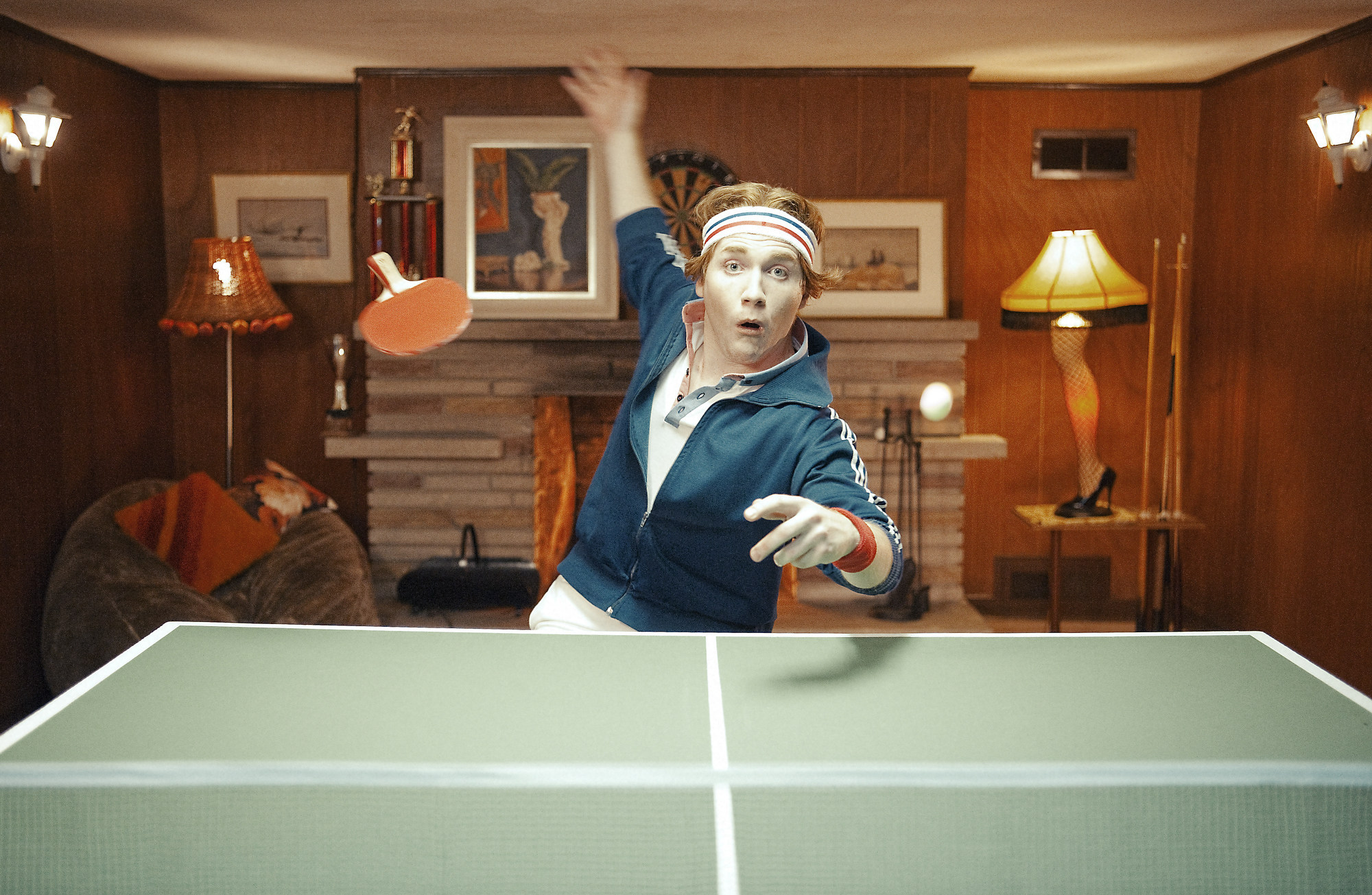 Reading Time: 1 minute
CAA South Central Ontario (CAA SCO) launched their cannabis education campaign today called #DontDriveHigh.
CAA SCO creates a series of videos demonstrating the impact cannabis has on concentration, coordination, reaction time, and decision making.
The campaign reminds the young drivers that it's not harmless, especially in situations where reaction time, motor skills, and judgment are critical.
"Just because you think you may be able to drive while high, doesn't mean you should," said Teresa Di Felice, assistant vice president, government relations, CAA SCO. "It's important to remember that if you are going to consume alcohol or cannabis, find an alternative to driving so you can arrive where you're going safely."
CAA's research shows that there is a gap in awareness of the effects of using cannabis, specifically, in young men. Men aged 25–34 are the most likely to drive under the influence of cannabis. Many are novice drivers who live in busy, urban areas.
"Our research shows that many Ontario drivers believe that there is a strong need for public education around cannabis legislation," said Teresa Di Felice. "Our campaign aims to educate young drivers with fun yet thought-provoking videos."
The campaign kickoff took place at SPiN Toronto. Participants got to test their reaction time playing ping pong while using cannabis goggles.
As long-standing advocates for road safety, CAA is monitoring the impact of cannabis legalisation across the province.
About CAA South Central
As a leader and advocate for road safety and mobility, CAA South Central Ontario is a not-for-profit auto club which represents the interests of over 2 million members. For over a century, CAA has collaborated with communities, police services and governments to help keep drivers and their families safe while travelling on our roads.
SOURCE: CAA South Central Ontario
S'Cool Life Funds over $2.9 million in school gifts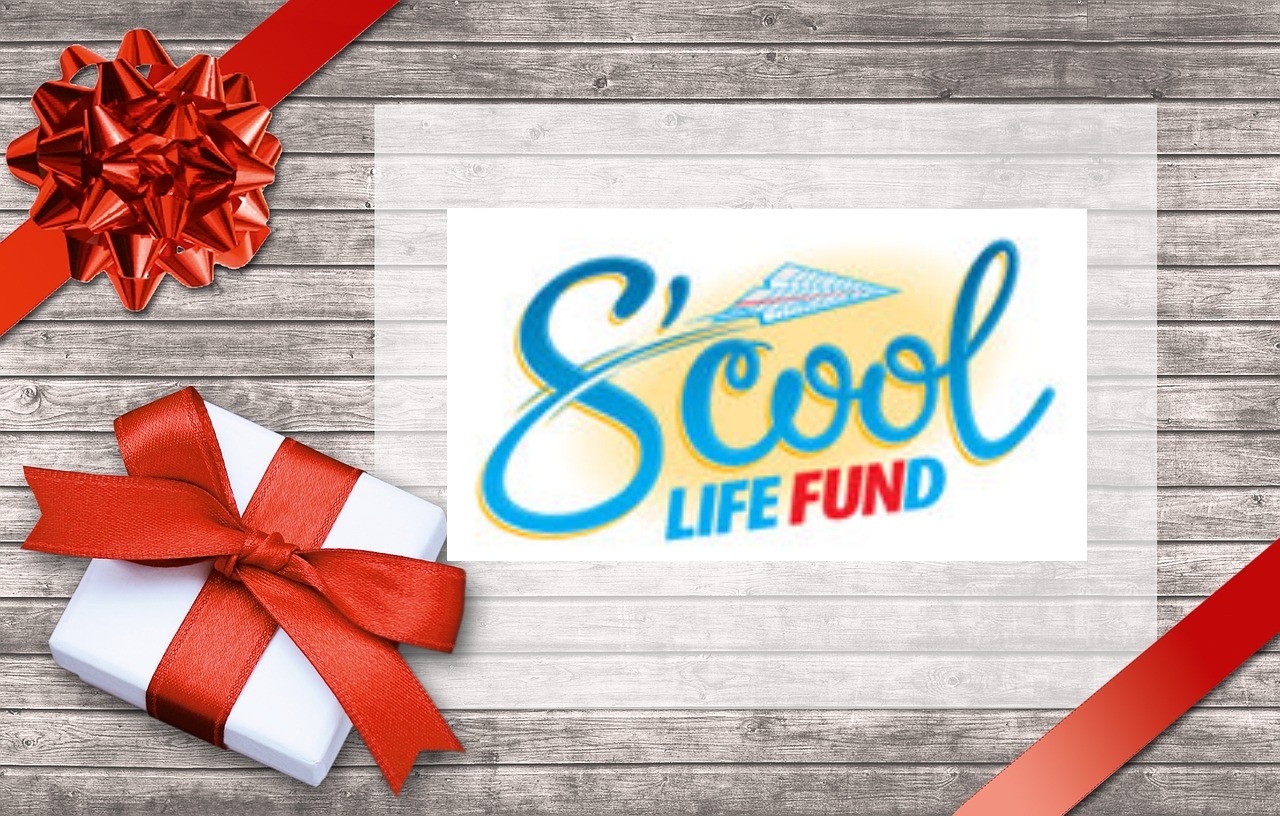 Reading Time: 2 minutes
S'Cool Life Fund announces the successful recipients of the 2018–2019 grants, bringing many new opportunities and learning experiences for students to look forward to in the new year.
Since 2005, the non-profit Canadian organisation has been dedicated to providing the necessary funding for equipment and programs that create a more enjoyable and rewarding experience for public school students. "Nothing is more crucial to round out a child's academic calendar and enjoy a school year than extracurricular activities," stated John Bitove, Founder and Chairman. "S'Cool Life Fund is now celebrating 13 years of giving and we are proud that we have granted 1,125 Canadian public schools, over $2.9 million to help give public school children the most well-rounded education possible. With an additional 43 schools receiving funding this year, we have continued to help enrich the lives of kids from coast to coast."
Schools who received grants previously were happy to share their appreciation. Betty Huff Elementary School (Surrey, BC) wrote in 2017, "Dreams did come true as part of our Lion King theatre project. The program makes a huge impact in our inner-city kids' lives. We hope to continue on our tradition next year and without the generous support of organizations like yours we could never make it happen."
Royal Vale School (Montreal, QC), a grant recipient in 2017, said, "these funds will greatly help enrich the experience of the students in our music program. The students will now be able to perform on proper instruments and perform a wider variety of music that we were unable to play before."
Glenwood School (Winnipeg, MB) extended thanks for S'Cool Life Fund's support of their Open Gym Program in 2017. "With the financial support you have provided, we will be able to successfully get a new community program off the ground for our families where we can provide a safe, healthy, physically active alternative at no cost to participants."
Highlights from this year's grants include:
Musical instruments for schools in high-risk areas
Books to start a reading club aimed to inspire ELL and indigenous students
Community garden to grow fruits and vegetables that would benefit both the students, families and others
Grant applications for 2019–2020 school year will be available on S'Cool Life Fund's website in Fall 2019. Submissions are reviewed and selected by a board of directors on an annual basis.
About S'Cool Life Fund
S'Cool Life Fund raises funds and donates grants to public elementary school (K to 8) extracurricular activities and programs to help kids enjoy a more well-rounded school experience. SiriusXM Canada is one of the major sponsors and provides funding specifically for musical instruments through S'Cool Life Fund. For more information, please visit www.scoollifefund.ca or contact info@scoollifefund.ca
SOURCE: S'Cool Life Fund