Dandelion Sun Launches "be free", a 4 in 1 Anti-Aging Moisturizer with SPF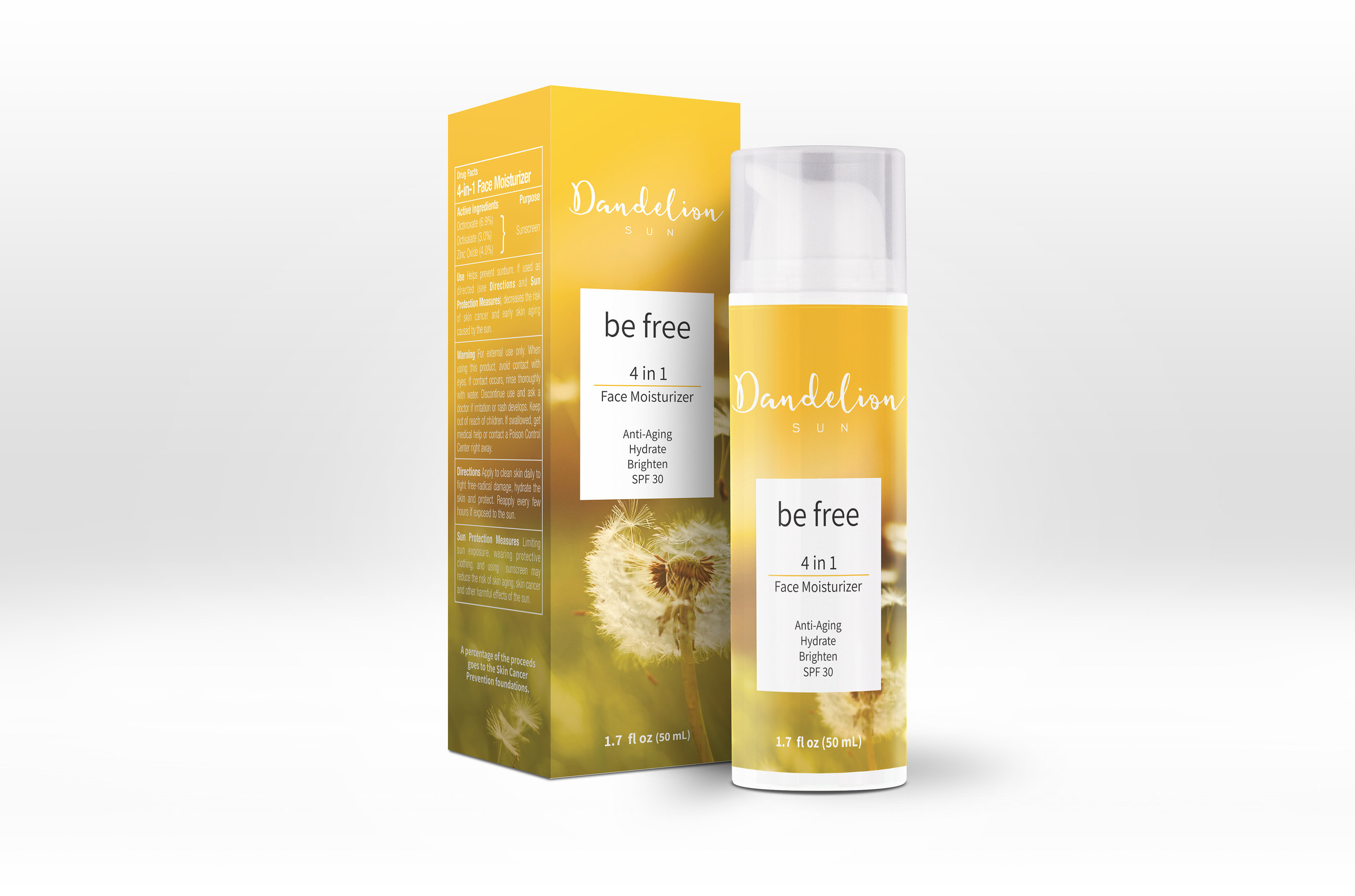 Reading Time:
1
minute
Dandelion Sun, a new leading anti-aging moisturizer brand made in California, has launched its first product in a vegan line to combat the most common skin issues facing women. Dandelion Sun's be free: 4 in 1 Face Moisturizer is an instant essential to be included in your daily skincare regimen. This multi-tasking moisturizer helps decrease the appearance of wrinkles, hydrate and brighten uneven skin tones, as well as provide Broad Spectrum SPF 30. be free is available now for $29.99 at dandelionsun.com and Amazon. This Holiday Season enjoy 25% off your first purchase, going on now until January 1st, 2019.
"90% of skin aging is caused by daily sun exposure," says Co-Founder and Head of Product, Marlena Chang, "incorporating a daily SPF can combat this." Combined with clean and effective ingredients like Vitamin C & E, Squalane from Avocado Oil, Japanese Green Tea Leaf extract (and more), makes this clinically proven formulation very powerful. be free is cruelty-free and contains no Parabens, Sulfates or Phthalates.
"Dandelion Sun was created with women like ourselves in mind," says Co-Founder and CEO, Stephanie Marks. "We have fast-paced, active lifestyles but are also mindful about our health and the products we use. If you remember to use only one skin care product in the morning, make it be free."
Kat Von D Beauty Launches Must-Have Lolita Collection – And It's 100% Vegan & Cruelty-Free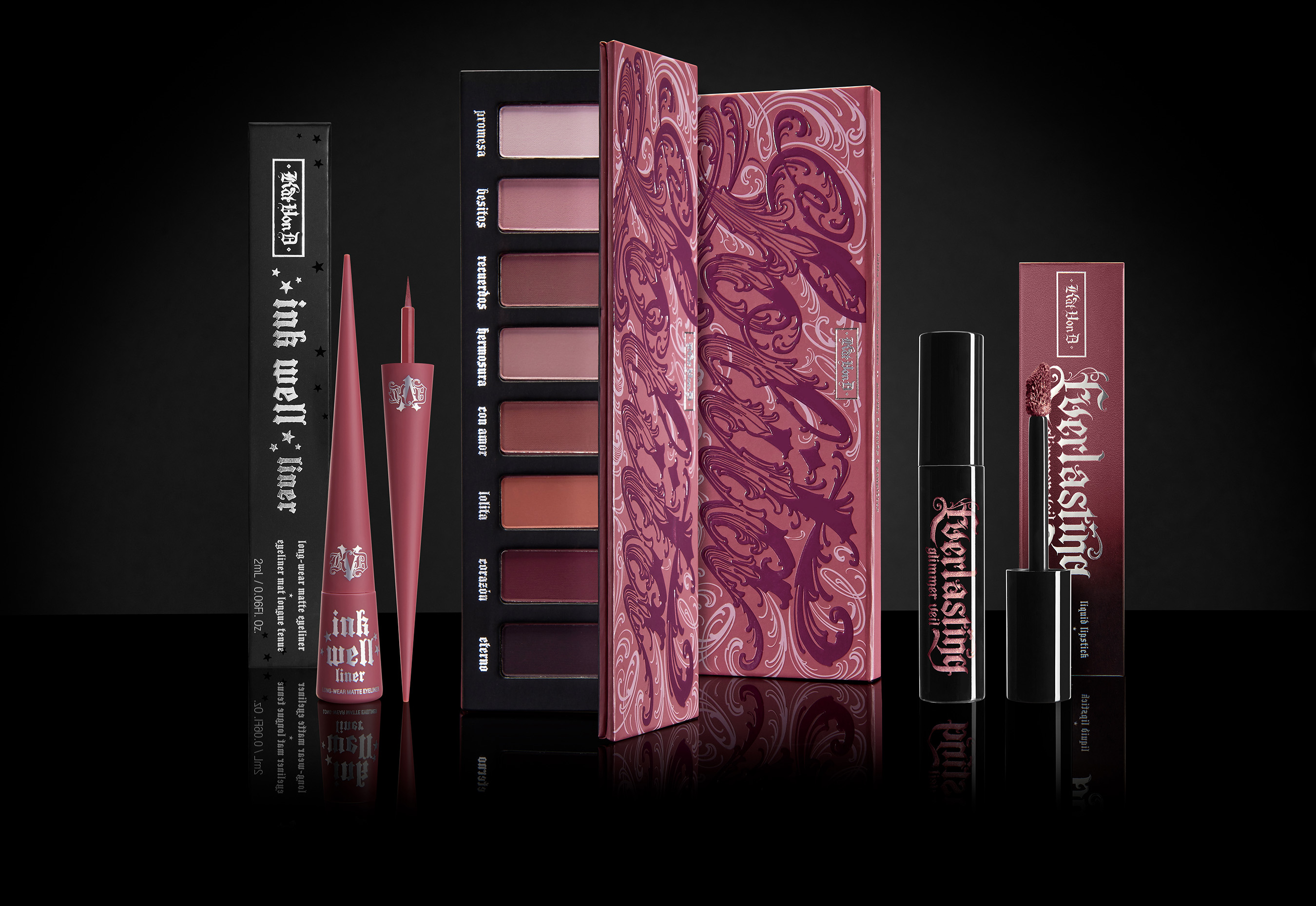 Reading Time:
3
minutes
Just in time for the holidays, Kat Von D Beauty introduces the Lolita Capsule Collection, three all-new ways to wear the brand's most beloved and fast-selling shade of all time! The collection features an eyeshadow palette, liquid eyeliner and liquid lipstick that you can wear alone or together to create the ultimate monochromatic look.
Fun fact: a Lolita shade is sold once every minute around the world!
The original Everlasting Liquid Lipstick in Lolita sparked a frenzy in 2015, becoming an instant favorite for its beautiful balance of undertones that make this iconic chestnut rose shade a universal neutral uniquely flattering on any complexion.
Lolita Eyeshadow Palette ($39) – From "Besitos" (little kisses) to "Corazón" (heart), the 8 high-pigment, blendable matte shades in this palette were inspired by Lolita's rosy tones, with each shade name reflecting the brand's Latin heritage. Of course, the palette wouldn't be complete without the original Lolita eyeshadow, which sold out in just a few hours when it debuted as a single shade.
https://www.katvondbeauty.com/sets-and-palettes/lolita-eyeshadow-palette/32374.html
https://www.sephora.com/product/lolita-eyeshadow-palette-P439203
Everlasting Glimmer Veil Liquid Lipstick in Lolita ($22) – This rich, glimmery-not-gritty formula combines the same long-wear, weightless innovation behind Everlasting Liquid Lipstick with a multi-dimensional liquid-crystal glitter finish, available for the first time in the gorgeous chestnut rose Lolita shade.
https://www.katvondbeauty.com/lip/glimmer-veil/everlasting-glimmer-veil-liquid-lipstick-in-lolita/40013.html
https://www.sephora.com/product/everlasting-glimmer-veil-liquid-lipstick-in-lolita-P440462
Ink Well Long-Wear Matte Eyeliner in Lolita ($20) – Kat Von D Beauty's most matte, bulletproof eyeliner is now available in Lolita. Ink Well's super-innovative formula offers extreme 24-hour wear and waterproof, transfer-proof, and smudge-proof performance that's ultra-precise with 1-swipe opacity.
https://www.katvondbeauty.com/eye/ink-well-long-wear-matte-eyeliner/29703V1.html
https://www.sephora.com/product/ink-well-long-wear-matte-eyeliner-in-lolita-P440698
Kat Von D Beauty Lolita Collection (each sold separately) will be available on December 10, 2018online at Katvondbeauty.com and Sephora.com, and in stores at Sephora and Sephora inside JCPenney.
#Vegan! Kat Von D Beauty's passion for animals means that all products are 100% Cruelty Free Forever. The Kat Von D Beauty Lolita Collection is 100% vegan. Share your looks and find more inspiration at KatVonDBeauty.com, @KatVonDBeauty, #KatVonDBeauty #LolitaPorVida
ABOUT KAT VON D BEAUTY: Long wear. High pigment. Cruelty Free Vegan.
Kat Von D Beauty was created and launched in 2008. Inspired by the inks of her world-famous tattoo shop, High Voltage Tattoo, Kat created an unstoppable, beloved makeup brand that specializes in long wear, high pigment, and full coverage beauty products that empower you to unleash your inner artist.
In her nonstop pursuit of creating the most perfect beauty products you've never imagined, Kat Von D tests and wears everything she makes, drawing endless inspiration from her experience as an artist, tattooer, musician, animal-rights activist, social media leader, and creator. Praised and cherished for her artistry, authenticity, innovation, and quality obsession, Kat Von D is one of the fastest-growing beauty brands in the industry.
As a passionate animal-rights activist, Kat Von D is committed to ensuring 100% Cruelty Free beauty and 100% Vegan makeup within her line. In recognition of her work, Kat was the recipient of the Animal Rights National Conference's Celebrity Animal Advocate Award and named Vegan Celebrity of the Year in 2017. Kat Von D Beauty has twice been awarded Best Cruelty-Free Cosmetics Company by peta2 in their Annual Libby Awards.
Kat Von D Beauty is distributed in 35 countries across North America, Latin America, Europe, South East Asia, Australia, the Middle East, Scandinavia, the United Kingdom and Ireland.
Bill Bakho of BB Lifestyle is Bringing a Revolution in the Skin Care Industry with Organic CBD Oil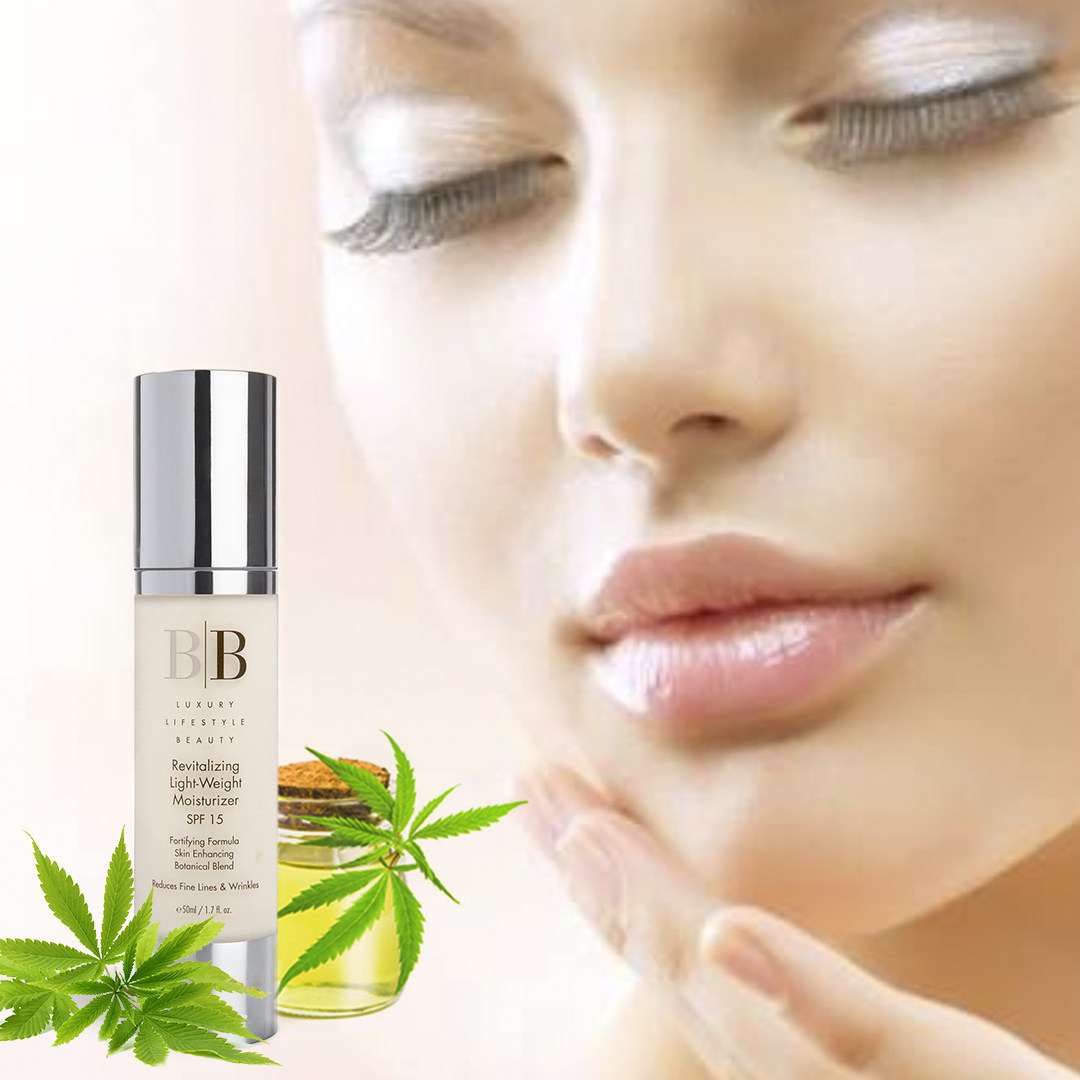 Reading Time:
2
minutes
The award-winning skincare expert launched a new line with nature's help & the results are astonishing
BB Lifestyle has proudly announced that it is bringing an organic revolution to the health and beauty industry with its growing range of CBD skin care products. The renowned skincare brand is also offering a wide range of dermatology grade luxury skincare products on its online store that are getting an overwhelming response around the world. Moreover, the award-winning Founder and President of the luxury skincare brand, Bill Bakho has shared several amazing secrets behind the phenomenal success of his company in a recent interview that reveal a lot of information on how his brand became one of the best in the increasingly competitive health and beauty industry worldwide.
50% OFF FIRST ORDER BLACK FRIDAY CBD50 CODE
"I created BB Lifestyle to inspire others to enjoy their life by taking care of their health, inside and out, while using products that will give the best results possible," said Bill Bakho, the BB Lifestyle Founder, while sharing his inspiration in a recent interview. "From our award-winning and certified eco-friendly packaging to our scientifically developed organic products, every aspect of BB Lifestyle is unique and exquisite in its own way," he added. Bill has been frequently featured on several major media platforms including 400 magazines, radio shows and television.
With its all-natural, organic and vegan ingredients, BB Lifestyle offers products that contain the next-generation HC56Complex™. This organic compound is primarily the secret ingredients, which set BB Lifestyle apart from the rest of its competition. Moreover, this proprietary ingredient is a highly potent supercritical CO2 extracted organic CBD oil from Colorado that delivers unprecedented health and beauty benefits. Customers have been using these products for their nourishing, soothing, reparative, antioxidant, and anti-aging benefits and have shared inspiring feedback regarding their experience.
"We have worked closely with various doctors and practitioners including some of the leading dermatologists, plastic surgeons and also with the Chairman of Dermatology at UCI," said Bill Bakho, while sharing his professional experiences. "The entire concept of CBD skin care and CBD oil for your skin is basically the future of skincare and we have proudly mastered this secret." He added. The company also manufactures CBD sunscreen, CBD facial moisturizer and several other effective products for men and women worldwide.
Besides making quality products at BB Lifestyle, Bill has also taught at multiple aesthetic schools and beauty academies to teach the students about skin health, products and ingredients over the years. Moreover, Lupus LA honored Bill as a Supporter of their foundations as he worked with them on various events; including 5k runs and other charity events for more than two decades now. Furthermore, Bill has also worked with over 50 charities over the years in various forms.
In addition to his own luxury skincare brand, Bill has also created multiple formulations for other skin care companies. He launched his skin care line called Fenix in Korea, Japan, Jordan, Qatar, UAE and Kuwait. His own academic background of business and pre-med made him work more closely with the experts from the medical field and due to the effective lab research, every product has been amazingly effective. Furthermore, Bill is autodidactic and therefore deeply understands his industry, as he has been in it for 19+ years, working closely with labs and MD's who specialize in skincare and other fields of medicine.
For more information, please visit the website at: www.bblifestyle.com
Epilepsy Foundation And Alquemie Product Development Group Partner To End Epilepsy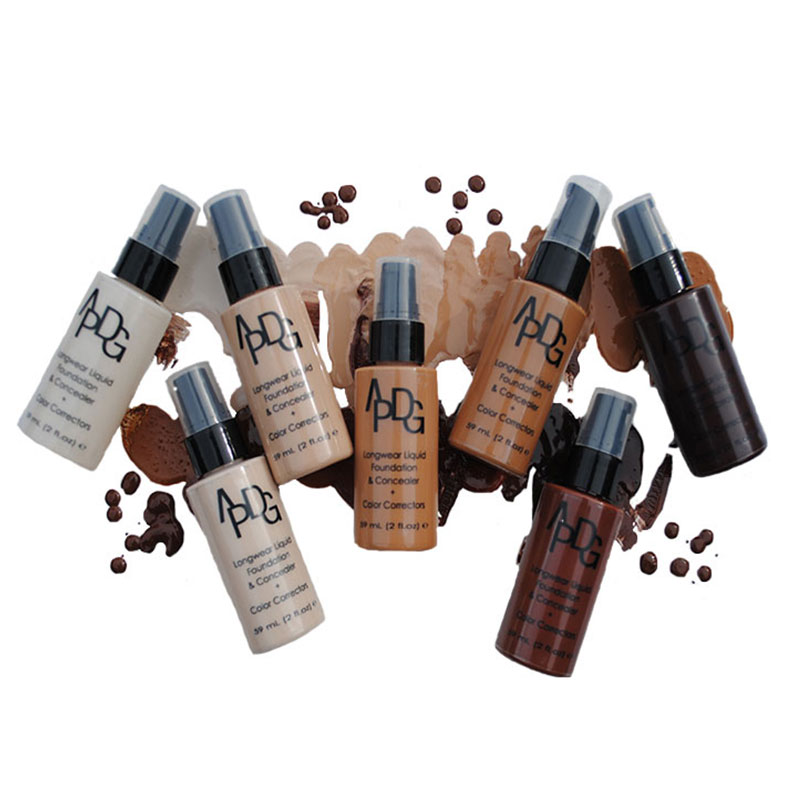 Reading Time:
2
minutes
A.P.D.G. to Sell Limited-Edition, Make-Up Trio Starting Black Friday
The Epilepsy Foundation and Alquemie Product Development Group (A.P.D.G), a private label firm and indie cosmetic brand, today announced a partnership to raise awareness about epilepsy, a brain disorder affecting 3.4 million people in the U.S. The partnership includes the sales of a limited-edition, make-up collection created by A.P.D.G. that will raise funds in support of the cause. During the partnership, A.P.D.G will donate 25 percent of their net sales from the product to the Epilepsy Foundation's nationwide campaign "Let's Use Our Brains to End Epilepsy®" to fund research, advocacy and education. The PurpleRouge collection will be sold as a box set on A.P.D.G.'s website starting Black Friday, November 23, 2018.
"I am truly honored to partner with the Epilepsy Foundation, an organization that has played an integral role in my life while living with epilepsy," said Rhonda M. Davis, founder and chemist of A.P.D.G. "I was diagnosed with epilepsy at the age of 11, and over the years, the Foundation has always been there to provide support and knowledge throughout each phase of my life. Now, it's my time to give back for the fight to End Epilepsy."
Inspired by the colors of the End Epilepsy campaign, PurpleRouge, Davis designed and created the limited edition, make-up collection that includes:
Candied Rouge Longwear Liquid Pigment which can be used as lipstick or eyeliner
Brain Candy Longwear Cream Pot which can be used as an eyeshadow or body highlighter
Electric Reign 10-Free Nontoxic Nail Polish
"We are so excited that A.P.D.G. has teamed up with us to help raise awareness about epilepsy," said Philip M. Gattone, president and CEO of the Epilepsy Foundation. "I'm both impressed and inspired by A.P.D.G.'s commitment to our cause and their creativity in developing the PurpleRouge make-up line. Thanks to their efforts, we'll be able to raise funds, drive more awareness and inspire others to be a part of the fight to End Epilepsy."
A.P.D.G. has also been invited by Teshia L. Lincoln (Coach Smiley), the assistant director and field coordinator of the Orchesis Dance Company of Grambling State University, to debut the product during their televised, Thanksgiving Day halftime performance and additional performances throughout Bayou Classic Weekend in New Orleans, LA (November 22-24, 2018). To purchase the PurpleRouge collection, please visit APDG.co.