Dutch Brands Perceived as the Most Innovative in Europe as Technology Dominates the Ranking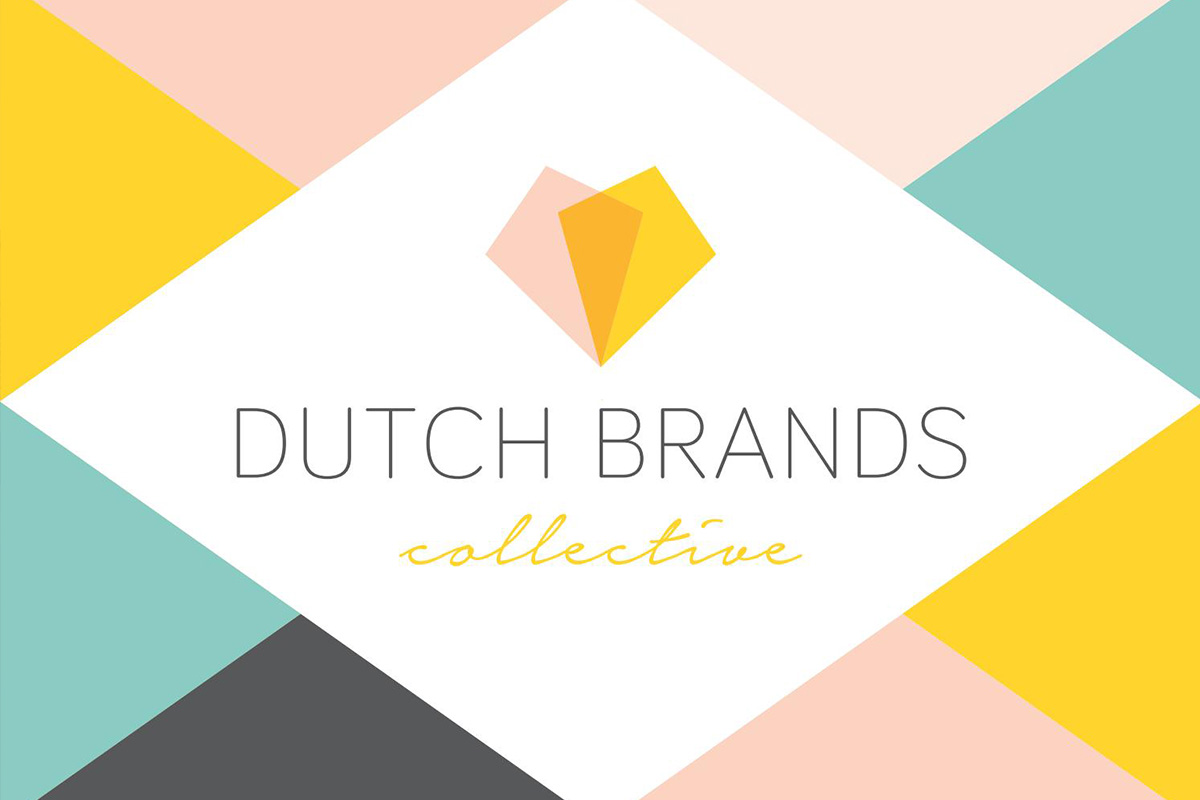 Reading Time:
5
minutes
Disruptive 'new giants'rank alongside iconic brands in the first BrandZ™ Top 30 Most Valuable Dutch Brands report
Dutch brands are punching above their weight compared to the rest of Europe as the Netherlandsupholds its long tradition as one of the world's leading trading nations. The inaugural BrandZ™ Top 30 Most Valuable Dutch Brands 2019 report, announced today by WPP and Kantar, has a total brand value of $93 billion and is stronger and more valuable than brand rankings from larger economies such as Spain, Italy, Australia and Indonesia. Furthermore, the total value of the Dutch Top 30 is proportionally larger, when compared to overall GDP, than the top 30 brands in the UK, Germany or France.
Consumers rated Dutch brands as highly innovative, beating the scores of most other European countries and equalling those of Germany for innovation. Home-grown tech brands like Thuisbezorgd.nl (No.12, $1.05 billion) and Booking.com (No.3, $11.87 billion) are now reshaping how European consumers eat and travel. Dutch innovation has allowed newer upstarts, such as file-transferring site WeTransfer and Additive Industries, a leader in the 3D printing space, to stand out in their respective categories.
Oil and gas company Royal Dutch Shell tops the first BrandZ Dutch ranking at No.1 with a brand value of $20.66 billion. Beer brand Heineken is second with a value of $11.88 billion, closely followed by travel e-commerce company, Booking.com.
The BrandZ™ Top 30 Most Valuable Brands study combines consumer interviews about thousands of brands with validated financial data to rank the Netherlands' most valuable brands. It analyses their strengths, identifies the key forces that are driving brand value growth in this market, and is the first of what will be an annual study tracking and predicting changes in the evolving trajectories of the Netherlands' most valuable brands.
The Netherlands benefits from having a unique collection of brands – some with great heritage and some from the 21st century that have, in a short time, grown into titans. The successful rise of brands such as Thuisbezorgd.nl and Booking.com ranked in the Top 30, highlights how the entrepreneurial spirit of the region sits comfortably alongside beloved beer brand Brand (No, 29, $120 million), the oldest brand in any of the BrandZ rankings around the world.
Bram van Schaik, CEO Kantar Insights Netherlands, said: "The Netherlands is fortunate to have a collection of trusted brands that have long-standing national heritage, while newer disruptor brands are able to succeed in a region that incentivises entrepreneurship. From the docks of Rotterdam to the runways of Schiphol, Dutch excellence is being exported worldwide and embraced by consumers.
"Though modest in size, the Netherlands has always performed well compared to other regions in the global economy and continues to move confidently into the future. Innovation is at the heart of everything Dutch brands do and it's important for businesses not just to reach their audience through memorable communications, but also to move them with strategies rooted in cultural insight."
The 2019 BrandZ Top 10 Most Valuable Dutch Brands
 Rank Brand Category Brand Value (US$ billion) 1 Royal Dutch Shell Oil & Gas $20.66 2 Heineken Beer $11.88 3 Booking.com Travel Agencies $11.87 4 ING Banks $10.73 5 Philips Technology $10.71 6 KPN Telecom Providers $4.12 7 Rabobank Banks $4.10 8 ABN AMRO Banks $3.39 9 Ziggo Telecom Providers $2.71 10 Spar Retail $1.91
Of the twelve categories represented in the ranking, Tech & Online Services dominate, contributing over $23 billion – a quarter of the ranking's total value, while Banks contribute the second largest volume share (20%). Beer is the largest category by the number of brands represented with six brands, including Heineken (No.2, $11.88 billion) and the beer label Brand (No.29, $120 million), which has a heritage spanning more than 600 years.
Established iconic brands like Philips (No.5, $10.71 billion), Shell, and Heineken are continuing to embrace innovation, venturing into cutting-edge health technology, liquefied natural gas, and the booming Chinese market, respectively. Dutch banks ING (No.4, $10.73 billion) and ABN AMRO (No, 8, $3.39 billion) are pioneering new approaches to mobile banking and payments, finding willing partners in tech-savvy Dutch shoppers, who lead Europe in their adoption of contactless purchasing.
David Roth, WPP commented: "Many of the ranking's brands score highly on both innovation and purpose; a combination that feels distinctively Dutch. While BrandZ global data shows that brands perceived as innovative grow seven times faster than other brands, in a mature and crowded market like the Netherlands, having a strong purpose is helping brands to stand out, resonate with consumers and deliver growth."
Other trends highlighted in this year's BrandZ Top 30 Most Valuable Dutch Brands report and ranking are:
Active living and conscious eating – In a bid to meet the Government's proposal of increasing a vegetarian diet, retailer brands such as Albert Heijn (No.14, $916 million) are investing in more vegan take-away options, while Dutch chocolate maker Tony's Chocolonely sells '100 percent slave-free' confectionery, choosing to deal directly with local cocoa farming groups.
Cash-free is king – The Netherlands is one of the most cash-free countries in Europe, with cash transactions making up only 45% of retail purchases. Dutch banking brands are at the forefront of mobile payments technology in Europe; ABN AMRO has found success with its Tikkie app at home, while ING is a major investor in the Payconiq and Payvision platforms.
Sustainable and secure society – The Netherlands has a global reputation as a leader in progressive sustainability and public policy and gender equality. There is room for brands to tell stories about how they are supporting and empowering their own workforces as part of efforts to create a more equitable society. Commitment to serving a higher environmental purpose extends beyond what is visible to the eye. In the banking sector for example, brands like SNS(No.25, $199 million), ABN AMRO, and Rabobank (No.7, $4.10 billion) have begun to define and implement sustainable finance guidelines, while Triodos and ASN (No.30, $106 million) are world leaders in the green investing field.
Addressing the whole country – Unlike in many European countries, there is no single business capital in the Netherlands. Dutch brands cannot capture an "urban audience" by only targeting an archetypal Amsterdam local. Brands should ensure that their planning encompasses the scope of what it means to live in the Netherlands today, without overlooking the country's many small towns and rural areas.
The BrandZ Top 30 Most Valuable Dutch Brands report and ranking, as well as other brand insights for key regions of the world and 18 market sectors, are available online here. The reports, rankings, charts, articles and more can also be accessed through the BrandZ app, which is free to download for Apple IOS and all Android devices from www.brandz.com/mobile or by searching for BrandZ in the iTunes or Google Play app stores.
Background and methodology
Commissioned by WPP, the valuation behind the BrandZ™ Top 30 Most Valuable Dutch Brands was conducted by brand equity research experts Kantar. The methodology mirrors that used to calculate the annual BrandZ Top 100 Most Valuable Global Brands ranking, which is now in its 13th year.
The ranking combines rigorously analysed market data from Bloomberg with extensive consumer insights from over 3.6 million consumers around the world, covering more than 122,000 different brands in over 50 markets – including opinions from over 24,000 Dutch consumers on over 450 brands in 32 categories.
The ability of any brand to power business growth relies on how it is perceived by customers. As the only brand valuation ranking grounded in consumer opinion, BrandZ's analysis enables Dutch brands to identify their strength in the market and provides clear strategic guidance on how to boost value for the long-term.
The BrandZ Top 30 Most Valuable Dutch Brands is the most definitive and robust ranking of the country's brands available, and the brands ranked all meet these eligibility criteria:
Brand is originally created in the Netherlands
The brand is owned by a listed company or a private company with financials publicly available
The suite of BrandZ brand valuations and reports also includes China, India, Indonesia, Latin America, Brazil, Spain, UK, France, Germany, Australia, Saudi Arabia, South Africa and Italy.
Shiseido inaugurated an innovative digital O2O advertising solution on "HKG My Flight" mobile app launched by JCDecaux Transport at Hong Kong International Airport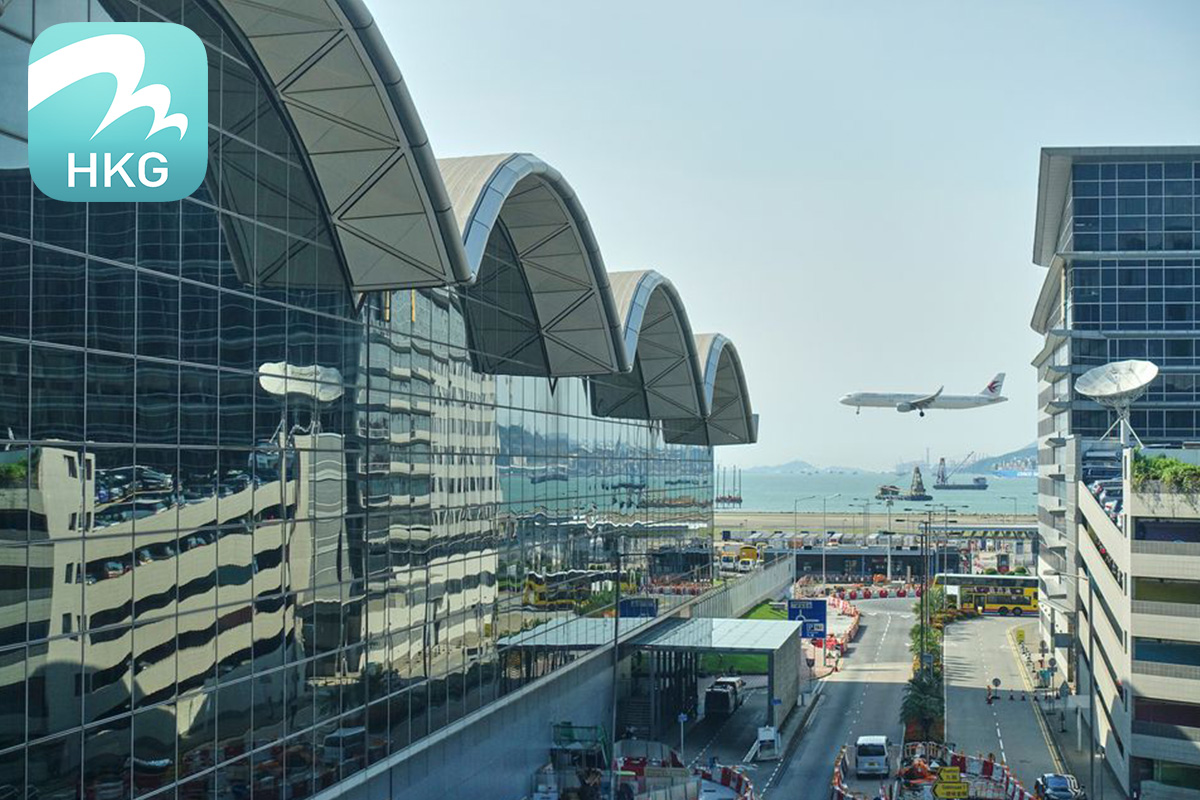 Reading Time:
2
minutes
Airport Authority Hong Kong partners with JCDecaux Transport to proudly announce the newly launched innovative digital (O2O) advertising platform on the airport authority's mobile app "HKG My Flight" to connect with passengers and maximize the audience-reach synergy of Hong Kong International Airport advertising.
The award-winning "HKG My Flight" mobile app developed by Airport Authority Hong Kong, is designed to create a personalized passenger experience via the mobile app. Air passengers can access to real-time flight information, airport navigation, and enjoy connection to free Wi-Fi upon arrival at Hong Kong International Airport.
World-renowned beauty brand Shiseido has taken the lead in capitalizing this innovative digital (O2O) advertising solution to enhance audience engagement. Shiseido's Splash Ad will appear at the landing page while the airport's mobile app is activated. When app users approach the duty free area, a push notification is sent to the mobile phone via Beacon technology to indicate a promotion is nearby. The push notification drives users to the campaign website, allowing them to register their personal data in order to redeem beauty samples at Shiseido's duty free counters. This allows online and offline merged (OMO), which perfectly demonstrates how technology is used to drive customers to shops.
Non-app users are not excluded from this campaign. As Shiseido's OOH ads on digital panels at the airport are embedded with QR Code, scanning of which mobile users can access the campaign website to enjoy the promotional offer. Through the online engagement, another call-to-action will invite mobile users to download the "HKG My Flight" mobile app.
This innovative drive-to-store O2O advertising solution will significantly benefit travel retailers and enrich passengers' airport experiences, hence producing unprecedented traffic drive to augment retail ROI for international brands' campaigns at Hong Kong International Airport.
Key information about JCDecaux Group
2017 revenue: 3,472m euro
JCDecaux is listed on the Eurolist of Euronext Paris and is part of the Euronext 100 and Euronext
Family Business indexes
JCDecaux is part of the FTSE4Good and Dow Jones Sustainability Europe indexes
No. 1 worldwide in street furniture (543,050 advertising panels)
No. 1 worldwide in transport advertising with more than 215 airports and 250 contracts in metros, buses, trains and tramways (356,320 advertising panels)
No. 1 in Europe for billboards (141,630 advertising panels)
No. 1 in outdoor advertising in Europe (672,220 advertising panels)
No. 1 in outdoor advertising in Asia-Pacific (216,290 advertising panels)
No. 1 in outdoor advertising in Latin America (77,190 advertising panels)
No. 1 in outdoor advertising in Africa (26,770 advertising panels)
No. 1 in outdoor advertising in the Middle-East (18,650 advertising panels)
Leader in self-service bike rental scheme: pioneer in eco-friendly mobility
1,074,113 advertising panels in more than 75 countries
Present in 4,033 cities with more than 10,000 inhabitants
13,040 employees
v-dog Selects Orange Orchard as Global PR Agency of Record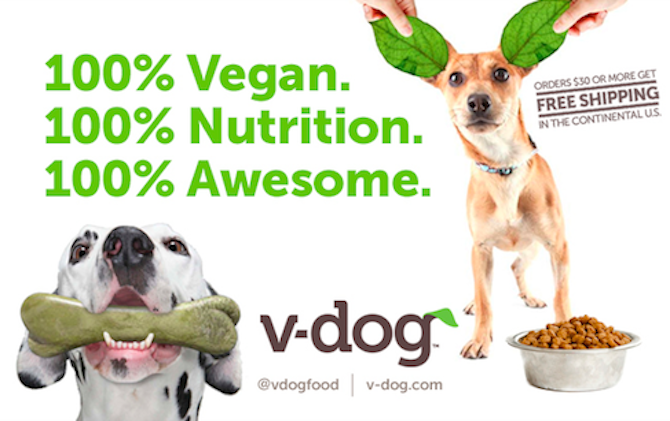 Reading Time:
2
minutes
Vegan dog food company partners with animal friendly and environmentally conscious public relations agency to promote healthy, plant-powered, cruelty-free dog food and treats
V-dog, a San Francisco-based vegan owned and operated dog food company, has selected Orange Orchard, a global public relations agency specializing in animal-friendly and environmentally conscious brands, to promote its vegan and cruelty-free dog food and treats.
"We were in search of an agency that could not only help us promote our vegan dog food, but also cared about a compassionate, healthy, cruelty-free lifestyle," said Lindsay Rubin, vice president at v-dog. "Heather and her team at Orange Orchard not only had the same values we look for in our business partners, but also demonstrated to us their industry and public relations expertise to bring v-dog to the forefront of dog lovers around the world."
Orange Orchard is a division of Ripley PR and was established to promote animal-friendly, planet-friendly, vegan and plant-based products, brands and initiatives. The team's knowledge and experience in building global brands will help forward-thinking, socially and environmentally conscious businesses and nonprofit foundations create a cleaner, healthier and more compassionate world.
"The vegan and plant-based movement has been gaining global momentum over the past few years, and v-dog has been at the forefront of plant-based, cruelty-free dog food since 2005," said Heather Ripley, CEO of Orange Orchard. "We look forward to helping v-dog promote its vegan and cruelty-free dog food to pet lovers around the world."
About v-dog
Since 2005, v-dog has seen dogs of all shapes and sizes thrive on our nutritionally complete plant-based kibble. We are a vegan owned and operated family business with high quality standards and zero product recalls to date. Based in beautiful San Francisco, our team is made up of animal lovers, most of us with fur babies of our own. We work each day to ensure you and your dogs are happy and that our products are providing them with the ultimate source of nutrition and joy. For more information about v-dog in the U.S., visit v-dog.com or call 888-280-8364. For more information about international distribution, visit v-planet.com.
About Orange Orchard
Orange Orchard is a division of Ripley PR, a global public relations agency using a blend of strategic business accounting and creative public relations branding to deliver measurable results. Orange Orchard works with environmentally friendly, animal welfare, vegan and plant-based brands that aim to make the world a kinder place to live.
For more information visit www.orangeorchardpr.com or call 865-977-1973.
OUTFRONT Media Furthers Commitment to Digital Transformation with Hire of Lowell Simpson as New Executive Vice President, Chief Information Officer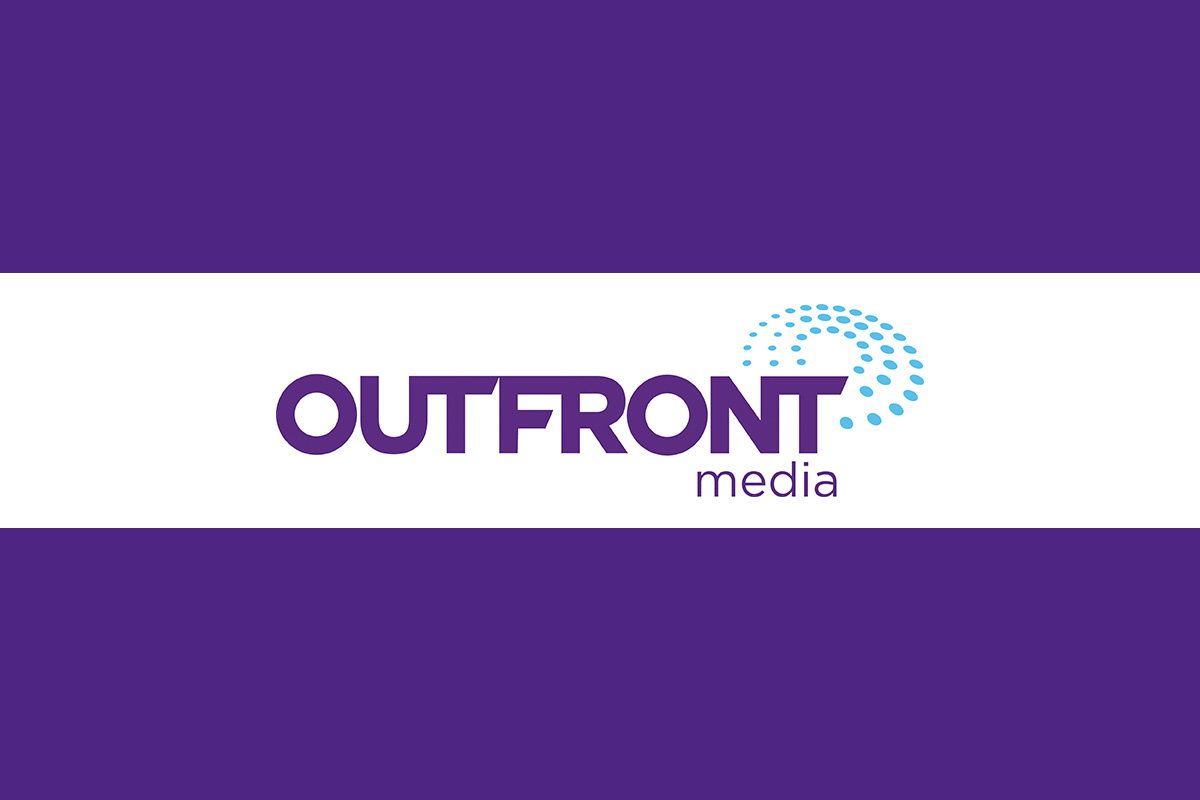 Reading Time:
1
minute
OUTFRONT Media (NYSE: OUT), one of the largest out-of-home media companies in North America, announced the hire of Lowell Simpson as Executive Vice President, Chief Information Officer, furthering its commitment to deploying smarter, better technology across the organization.
"We are committed to modernize and better integrate our technology functions to power our business as we become increasingly digital in our asset base and how we operate," said Jeremy Male, CEO, OUTFRONT Media. "Lowell's appointment is a crucial step in building out and deploying these technological capabilities across our organization."
As part of its digital transformation, OUTFRONT Media has been deploying digital billboards and Liveboards in its key transit hubs. This robust deployment will also focus on the front end and back end product offerings that complement the Liveboards. Lowell brings a strategic thinking approach, along with traditional and digital media and technology experience, that will be vital in pushing these initiatives forward.
Lowell joins OUTFRONT from MediaCom Worldwide where he held the position of Global Chief Information Officer. During his 10 year tenure at MediaCom, Lowell was responsible for the development, marketing, support and management of all internal and client-facing applications and trading platforms across all markets. A crucial part of his position included overseeing all relationships with technology and data vendors across the globe, ensuring that clients had up to date tools, data and platforms. Prior to that role, Lowell spent time at Discovery Communications and PriceWaterhouseCoopers in various project management and technology positions.
Lowell will report to Jeremy Male and he will work closely with the Executive Committee at OUTFRONT to enable the digital transformation across OUTFRONT through the use of technology.