E.ON Energy Services reaches milestone with 100th self-lifting crane deployment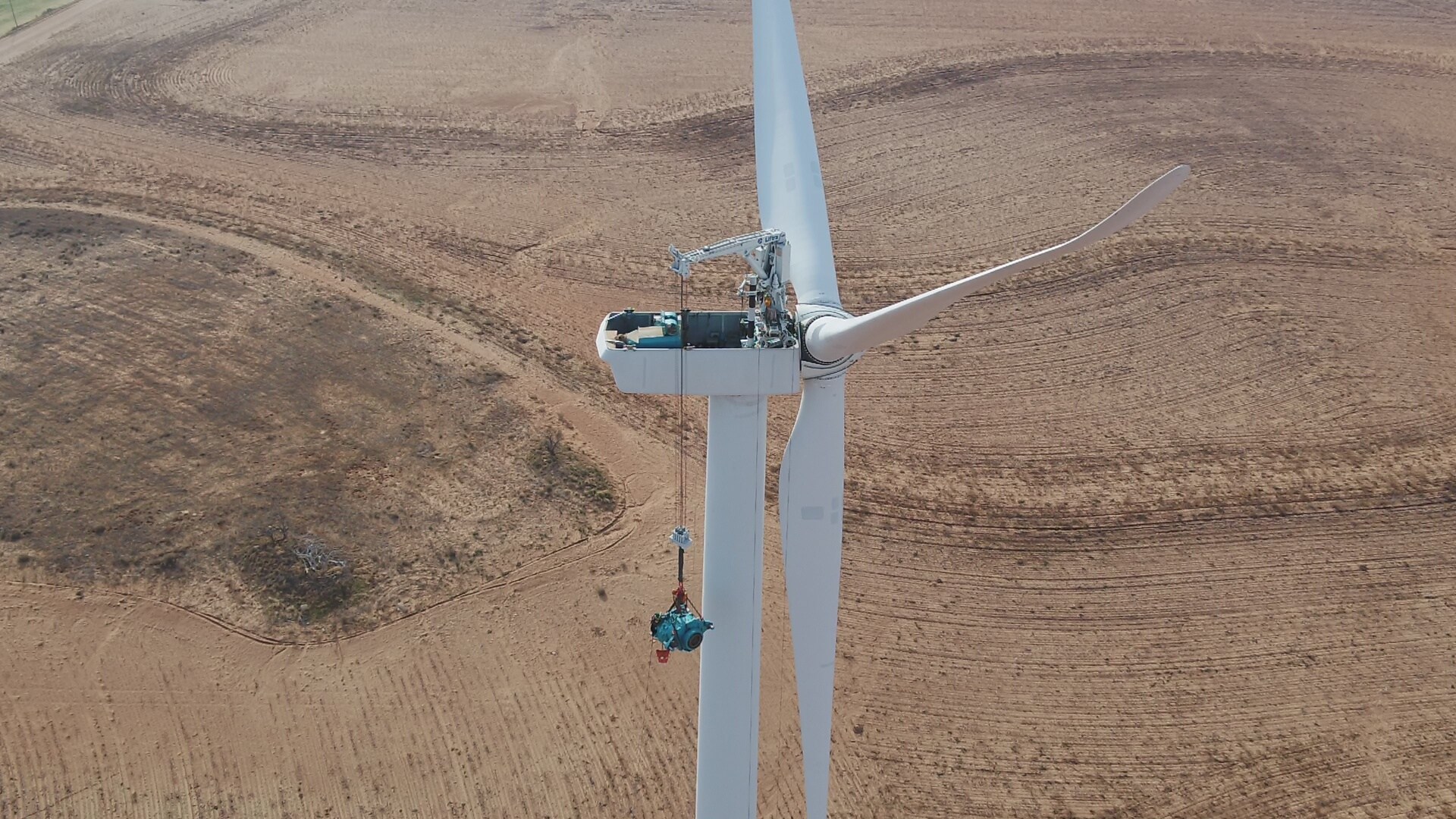 Reading Time:
1
minute
E.ON Energy Services (EES) announced today it has reached a significant milestone with the 100th deployment of its self-lifting crane on a maintenance job at the Loraine Wind Farm, near Sweetwater, Texas.
"Because of EON's commitment to safe, cutting edge technology E.ON Energy Services was able to bring a lower cost solution to wind asset owners in the North American market," said Kurt Anderson, Vice President of Business Development for EON Energy Services. "The resulting benefit to our customers has proven to be a game changer for EES."
Continuous Innovation is a critical driver to the EES approach and use of the self-hoisting crane has helped customers cut costs up to 20 percent by reducing crane related costs and downtime. To get the most out of this equipment, EES has partnered with E.ON's Major Components Team, one of the best in the business at major repairs and replacements for gearboxes, generators, bearings, and rotors.
"E.ON's decision to deploy a self-erecting crane in North America was truly transformational for E.ON Energy Services," said Kent Thornqvist, E.ON Vice President of Large Correctives. "Our ability to leverage the strength and capabilities of the EON organization allowed E.ON Energy Services to offer this cost saving approach to asset owners across the country."
EES's self-hoisting crane can work anywhere there is a usable road, requires no crane pad, comes in a single container and has a higher cut out wind speed than a traditional crane. In addition, EES is able to leverage E.ON's global reach, applying new technologies and methods to improve fleet performance and profitability.
Greengate Power's 113 MW Stirling Wind Project in Alberta Awarded 20-Year Contract by AESO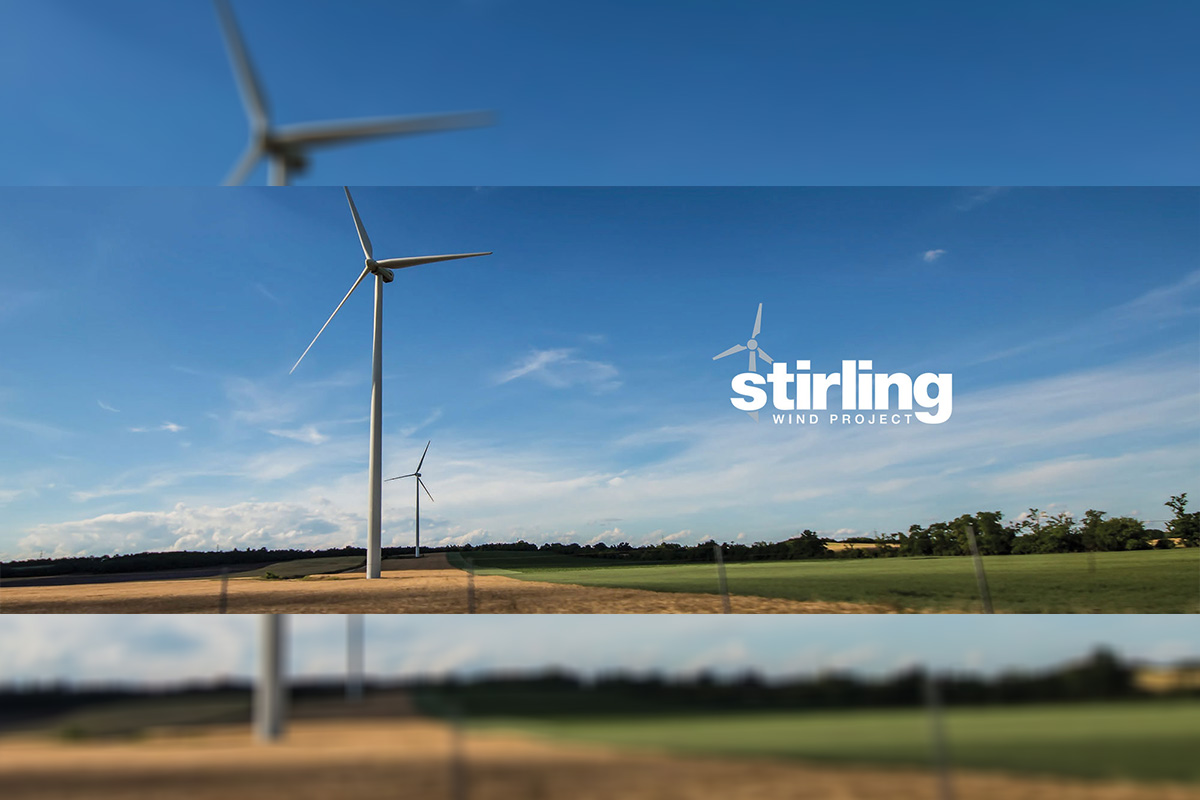 Reading Time:
1
minute
Greengate Power Corporation ("Greengate") is pleased to announce that its 113 MW Stirling Wind Project ("Stirling Wind") was awarded a 20-year Renewable Electricity Support Agreement ("RESA") by the Alberta Electric System Operator ("AESO"). Stirling Windis jointly-owned by Greengate, Potentia Renewables Inc. ("Potentia") and Paul First Nation with Potentia owning a majority interest. With the award of this key contract, the project is expected to be under construction in the near future.
Stirling Wind is located in the County of Warner No.5 and Lethbridge County approximately 30 km southeast of the City of Lethbridge. Located on a large plateau of cultivated and grazing land, the project has an excellent wind resource which is among the best in Alberta. Under the terms of the RESA, Stirling Wind will receive a guaranteed price for all the power it produces for a period of 20 years.
"The Stirling Wind Project is among the first successful renewable energy project partnerships between industry and a first nations community in Alberta. We applaud the Government of Alberta for the continued success of its Renewable Electricity Program which is delivering long-term, low-cost clean power for Albertans," said Dan Balaban, President and Chief Executive Officer of Greengate. "Stirling is the third wind energy project successfully developed by Greengate in Alberta and demonstrates Greengate's continued leadership in Alberta's fast-growing renewable energy sector. We look forward to completing Stirling with our partners so that its social, economic and environmental benefits can be realized by all involved."
OXIS Energy Key Component of Safe Road Electrification Project to Launch in January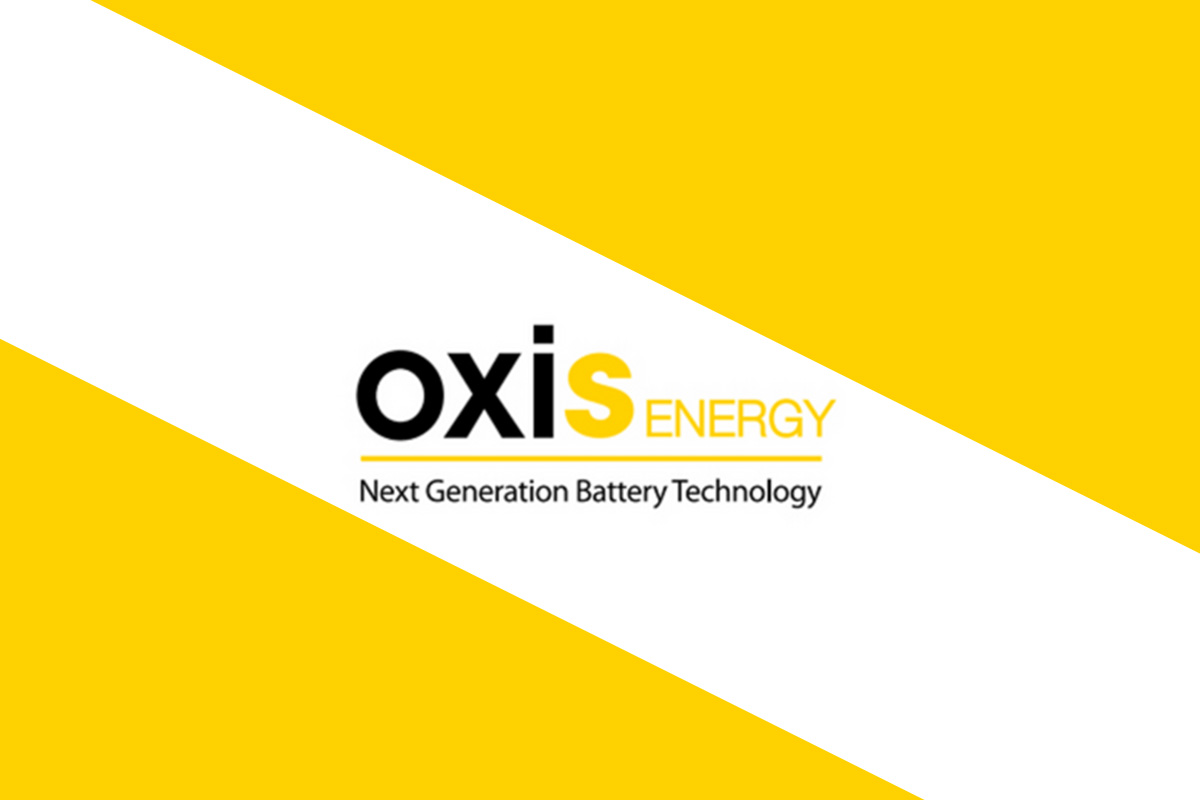 Reading Time:
2
minutes
The Lithium Sulphur for Safe Road Electrification (LISA) 43 month project starts on the 1st January 2019. It is worth over €7.9m and consists of 13 European partners including OXIS Energy UK Ltd. The overall goal is to design and manufacture a lithium sulfur technology that will enable safe electrification of EV applications.
Electric vehicles (EVs) are a key technology for reducing the environmental impact of road transport and reaching the EU sustainability goals in terms of reducing CO₂ emissions and oil dependency. With stricter environmental regulations, automobile manufacturers are now urged to produce electric or hybrid vehicles, including a commitment to reduce emissions by 40% by 2030. One of the main challenges is to increase market acceptance and deployment of EVs on European and global roads. This requires new battery technologies to overcome the limitations of current EVs, particularly in terms of driving range, charging time, costs and safety.
Due to the fact that Li-ion batteries are still the limiting factor for mass scale adoption of electrified vehicles, there is a need for new batteries that enable EVs with higher driving range, higher safety and faster charging at lower cost. Li-S is a promising alternative to Li-ion – free of critical raw material (CRM) and non-limited in capacity and energy by material of intercalation.
LISA advances the development of high energy and safe Li-S battery cells with hybrid solid state non-flammable electrolytes validated at 20Ah cell level. LISA will solve specific Li-S bottlenecks on metallic lithium protection, power rate and volumetric energy density; together with cost which is the main selection criteria for EV batteries. The sustainability of the technology will be assessed from an environmental and economic perspective.
The technology will be delivered ready for use within the corresponding state of charge estimator facilitating battery pack integration. Today, Li-S is twice as light as Li-ion and has reached only 10% of the sulphur theoretical energy density (2600Wh/kg) at cell prototype level (250-300Wh/kg), with potentially 800Wh/l (600Wh/kg) achievable by improving materials, components and manufacturing. LISA is strongly oriented to the development of lithium metal protection and solid state electrolyte and will incorporate process concepts enabling integration in future manufacturing lines. Moreover, the outcome of the project in terms of new materials, components, cells, and processes will be transferable to other lithium-anode based technologies such as Li-ion and solid state lithium technologies. As such, LISA will have a large impact on existing and next-generation EV batteries, delivering technology with higher energy density beyond the theoretical capacities of chemistries using CRM – i.e. natural graphite and cobalt – or silicon-based chemistries inherently limited by their manufacturability.
Steve Rowlands, Deputy CTO at OXIS says, "The LISA project ties in perfectly with OXIS Energy's future business strategy in entering into the electric automotive sector including trucks and buses. Continuing our collaborations with LEITAT, Arkema, Cranfield University, IWS Fraunhofer and Renault as well as working with new partners is an exciting prospect in taking OXIS technology to the next level in terms of safe automotive electrification."
The partners involved in the LISA project are LEITAT (co-ordinators), OXIS Energy Ltd, Cranfield University, Varta Micro Battery GmbH, CIC Energigune, ARKEMA, Fraunhofer Gesellschaft Zur Förderung De Angewandten Forschung, Pulsedeon Oy, ACCUREC Recycling GmbH, Optimat Ltd, Technische Universität Dresden, VDL Enabling Transport Solutions BV and Renault.
This project has received funding from the European Union's Horizon 2020 research and innovation programme under grant agreement No 814471.
Solar Power for Home Use – How Efficient is it?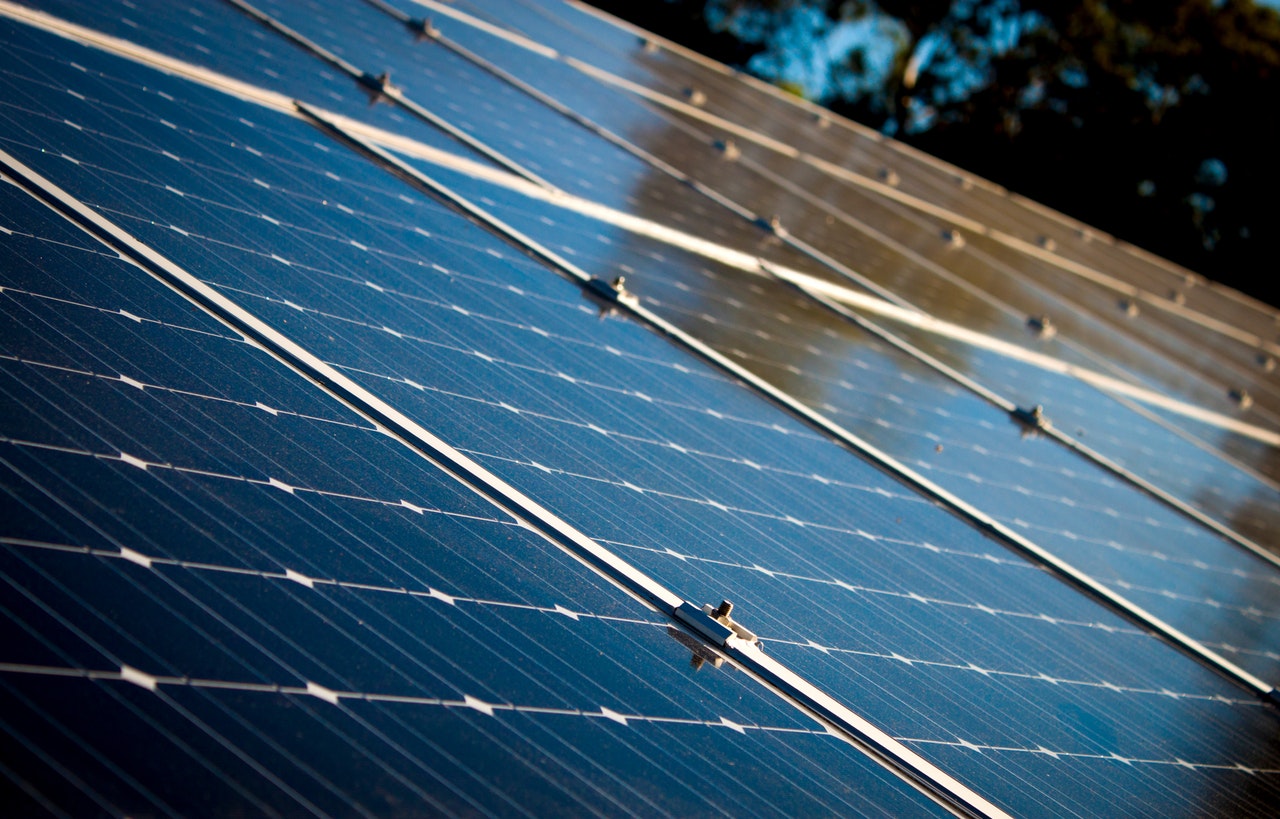 Reading Time:
3
minutes
Power requirements for homes are increasing with each passing day. This is because people are using wide varieties of appliances, electronics as well as electrical gadgets in their homes for ease and convenience of work. It is quite obvious that power utility bills are also increasing with increased consumption. The only way to minimize the bills is by using renewable sources of energy for power production. And in this regard, there is nothing better than that of solar power.
Solar power is being harnessed in extensive manners globally and quite a huge percentage of power requirements is being met with the same. There was a time till which solar energy was being used for commercial sector only as the initial cost of installing solar panels and other things was quite high. However, the ROI is so high that many people are looking to power their homes with solar energy for minimizing power bills in the most effective manner.
Solar power for home use
Photo source: https://www.flickr.com/photos/usfwsnortheast/13912422474
It has been seen that many homes are using solar power now. You definitely have a fair idea of the power consumption of your home each month and you can plan for solar power in a likewise manner. Solar panels or solar cell systems have to be installed in the house for trapping solar energy. It is not only important to have an open roof or a large yard for this. It is also important to ensure that there are no obstructions of any kind like buildings, trees or other houses. When the panels are installed in an area with no obstructions, it can absorb the maximum amount of sunlight in the most effective manner.
There are many places where sunlight is abundant, but there are too many obstructions around. In such places and areas, solar energy is not the right kind of renewable source of energy. Fuel cells or wind energy can be thought of other options in such areas. The solar energy which is trapped in the solar panels can be converted into electrical energy and used in the home as per needs.
Are residential and commercial solar panels different?
Though the concept on which solar panels work is the same for residential as well as commercial use, there is a slight difference in the solar panels which are used. Solar panels which are used for commercial purposes have huge capacities and they have the capacity of powering a company's complete operations or even power a town completely. The scale and the cost of the panels are quite high due to obvious reasons.
On the other hand, residential solar panels are smaller and fewer in numbers. Residential solar power systems have a capacity of holding approximately 5 kilowatts of energy on average. It is true that this is quite a small scale, but the amount of energy saving which can be done is highly noteworthy. It is possible to save quite handsome amounts of money with such steps. The affordability of the panels for home use has also made it a viable option.
Cost of installing solar panels for home
With increasing demands of solar panels for residential usage, many companies are manufacturing the same. Initially the costing of these panels was quite high, but with time they became pretty affordable. The company from which you purchase the panels will come and install them in the area of the house where it will work most effectively. Charge of maintenance is also taken by the company. Initially the cost of installation of the solar panel at home might seem to be pretty expensive, but the savings that it will make will become effective in the long run.