Veryfi and Sonim Technologies Team Up to Make Construction Sites Smarter, Improve Productivity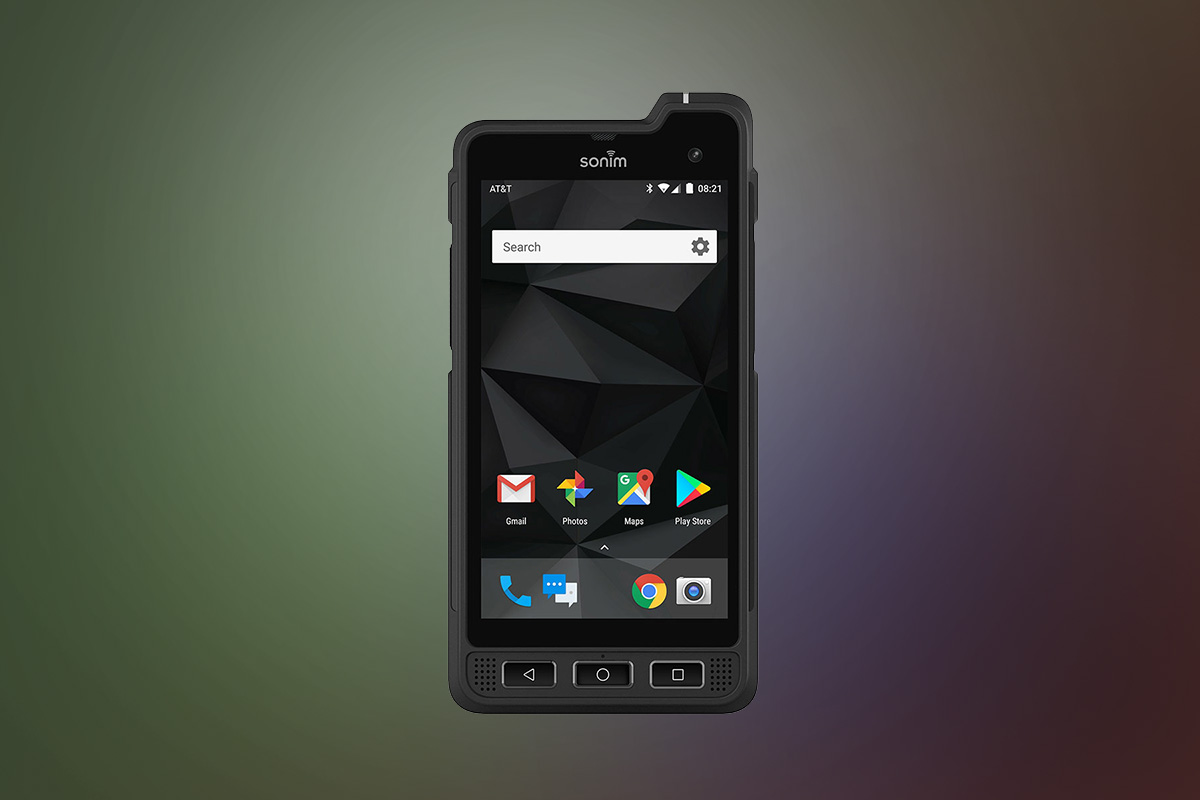 Reading Time:
2
minutes
Veryfi, mobile software automation provider, today announced its partnership with Sonim Technologies to digitize manual business processes and improve productivity in the construction industry.
Veryfi's smart automation mobile software is now available on Sonim's family of ultra-rugged smartphones to help drive a much needed and overdue productivity boost for those working in the field. Since graduating from YCombinator in early 2017, Veryfi has built out its mobile automation platform for field teams that digitizes and automates many facets of the day-to-day activities on project sites including data-entry, timekeeping, communication and reporting.
"According to McKinsey & Co., the construction industry is the second least digitized industry. This poses a serious challenge, especially for those working in the field who are responsible for managing issues onsite while keeping up with daily operations in real-time," said Ernest Semerda, cofounder at Veryfi. "Our solution coupled with Sonim's ultra-rugged smartphones brings the office to the palm of your hand while withstanding the toughest work environments."
Sonim's family of ultra-rugged devices include the recently launched XP8 and XP5 Android smartphones, which are industrial- and military-grade devices built to work in extreme conditions and environments, while integrating critical business functionality. Both devices come with an industry-leading comprehensive three-year warranty, and include the SCOUT Enterprise Xperience, allowing businesses to more efficiently manage and control communications.
The benefits of automation are monumental. In 2018, Veryfi customers realized;
Three hours per week per employee savings.
A 30 percent boost in employee morale from reduction in tedious after-hours data-entry.
Improved management controls over costs, time, job costing and real-time 24×7 transparency on complex projects.
"The construction industry definitely puts any device to the ultimate test in the field," said Sonim CEO Bob Plaschke. "That's why we developed our XP product family to meet the toughest specifications while integrating with any Android-based business applications. We're excited to see how Veryfi's customers will benefit from this new solution."
To get started visit https://www.veryfi.com/sonim/
Hytera PoC Radios and Solutions Expand Customers' Options for Go-everywhere Communications
Reading Time:
3
minutes
The PoC technology has been rapidly developing these years. It not only meets end-users' demands for traditional voice services, but also facilitates image, text, video and other multimedia data services. The use of the public network enables PoC radio to achieve wide range, long distance communication without additional networks or the use of a repeater. Hence, PoC radio can be used in a large variety of scenarios, and saves investments for customers on networks. And more importantly, 3G/4G-based PoC radios have by far been well recognized and become popular across the globe.
For customers from some specific business sectors where reliability and security of voice communications can be compromised, PoC is the ideal solution for them as it focuses on voice communications and has multimedia applications, dispatching and positioning functions as helpful complements. No doubt, there is a massive market potential for these products.
Hytera PoC Radios
Hytera, a leading global provider of innovative Professional Mobile Radio (PMR) communications solutions, presents PoC radio series built on an extensively customized Android operating system and equipped with high-end hardware platforms. Hytera PoC radios at all levels provide the voice, text, image, video and other multimedia services over 2G, 3G and 4G and Wi-Fi public networks. Moreover, they have open and compatible interfaces and SDKs to support the third party-specific adaptations and diversified backend solutions. Therefore, Hytera PoC radios can meet a wide range of requirements from end-users in security, logistics, transportation, smart industrial parks, railways and airports, ports, hypermarkets and many other vertical industries.
In 2018, Hytera launched its first PoC radio, the PNC370, attracting wide attentions of the industry. The PNC370 can enhance customers' go-everywhere communications and collaboration, and offer them role-based system management and flexible dispatching functionality as well.
Next week at MWC Barcelona, Hytera will debut its PNC550, a smart PoC radio with a 5-inch touchscreen, combing both features of 4G smartphones and PMR radio. Visitors are welcome to the Hytera booth in Hall 6 (6M20) to find out this new smart radio.
Hytera Complete PoC Solutions
Hytera PoC radios can be used in combination with the audio- and video-integrated backend platforms. So Hytera has complete PoC solutions over 2G, 3G, 4G and WiFi networks for customers, who can either buy additional hardware to build their own networks for private management, or rent cloud servers for flexible management. The web-based user terminal management platform facilitates more like self-service management, the role-based management. For example, roles like dealer, company, and user have their own defined privileges. The web-based dispatch platform makes possible individual call, group call and temporary group call as well as multimedia (text, image, voice) transfer and real-time video call. In addition, it can be used in combination with Google map to enable real-time GPS positioning, track playback, and map-based DGNA (dynamic group number assignment). Remote user control features including revive, remote stun, override and user pullup are also available.
Hytera PoC radios are compatible with most on-market PoC solutions and adaptive to customized software. Hytera also develops a P-PoC multimedia communication system which uses the voice over Internet protocol (VoIP) technology to support trunked radio services. To enjoy individual call, group call and abundant trunked radio services in short time, what users need to do is only installing an app on Hytera PoC radios. For customers who would like to utilize their existing narrowband PMR system, Hytera offers innovative convergence PoC solution which interconnects both narrowband and broadband networks to ensure seamless user experience on voice, call control and dispatch services.
So far, Hytera PoC solutions have been successfully applied in multiple projects including the Shenzhen Nanshan Urban Management Bureau's Emergency Response Plan for Typhoon Mangkhut, the Nanshan Half Marathon Medical Team Communication Support, and firefighting communication projects in South Korea, and earned their well recognition.
Celltick Demonstrates Disaster Management Solution
Reading Time:
1
minute
Reach out to millions in one message
Celltick is an established leader in creating content-based mobile engagement products and services for mobile operators, device manufacturers and app developers, and is a leading supplier of Mass Alert solutions for disaster management. On Thursday, 30th January 2019, Celltick demonstrated the functionality of a cell broadcast-based Mass Alert solution for disaster management purposes. A service that is critical for state government agencies, disaster management agencies and law enforcement, and is invaluable in sending out real-time alerts to citizens in a targeted location within minutes in any kind of emergency situations, including natural disasters, civil disturbances, terror attacks or any other crises situations that may arise.
Catastrophic events affect millions of lives every year. Celltick Mass Alert is a pioneering mobile technology capable of alerting millions in one go. It broadcasts interactive alerts without overloading the network resource. Moreover, it transmits messages even in local languages and is free to the end user.
Supervising the demonstration, Mr. Abraham Punnoose, Managing Director – Celltick Mobile India said, "Disaster preparedness is a necessity and having a disaster alert communicated in real time to the populace is essential for saving lives. Our solution can reach millions at the touch of a button within minutes in a targeted location that is affected and can be customised in more than nine Indian local languages."
Celltick platform is currently live and integrated with four mobile operators in India namely Airtel, Vodafone, Idea and BSNL providing a combined reach to over 950 million mobile subscribers in India. Over 750 million live SIM cards are embedded with the Celltick applet and 27-30 million new SIMs with the Celltick applet are added every month in new SIM sales. The solution works across devices, including feature phones, Android/Apple/Blackberry, etc.
KT Corp. Reveals New 5G Services in South Korea
Reading Time:
3
minutes
KT Corporation (KRX: 030200; NYSE: KT), South Korea's largest telecommunications company, introduced new and innovative 5G services ahead of fully launching its next-generation wireless network in March.
KT opened the world's first robot cafe using its 5G mobile network in Seoul last month. The 5G-powered cafe was opened after the company introduced an AI-equipped guide robot named Lota in December, its first 5G subscriber, at the landmark Lotte World Tower in the capital city.
The Korean telecom leader is expanding into new businesses using intelligent machines with various business-to-business (B2B) operators. To lead the so-called Fourth-Industrial Revolution, KT Chairman Hwang Chang-Gyu is transforming the company into an intelligent platform for innovation in the new 5G era.
"South Korea is leading the new 5G world," Chairman Hwang said at the World Economic Forum Annual Meeting held in Davos, Switzerland last week. "The new 5G network's ultra-connectivity and ultra-low latency will greatly contribute to human welfare not only in Korea, but also around the world."
The 5G network's ultra-connectivity will be a milestone in distributing the benefits of the Fourth Industrial Revolution. The network's ultra-low latency promises new conveniences, such as autonomous driving, telemedicine and more.
Earlier this month, KT unveiled a world-first 5G bus in downtown Seoul during a promotional event. In the 5G-connected limousine bus, passengers experienced various Augmented Reality (AR) and Virtual Reality (VR) services available from the company's GiGA Live TV.
GiGA Live TV is a wireless network-based, next-generation service that does not require separate terminals such as a smartphone. Bus passengers could experience high-quality immersive media services from GiGA Live TV, which are available through a 5G mobile hotspot (MHS) catching signals from nearby base stations.
On January 27, KT successfully live-broadcasted K-pop group Wanna One's last concert, attended by more than 25,000 fans, on its HD IPTV service, Olleh TV. The broadcast was delivered through set-top boxes and mobile devices, using the 5G network.
At the Davos forum, Chairman Hwang also announced an innovative way to prevent the spread of infectious diseases throughout the globe. This would involve the transportation of medical supplies or vaccines to developing countries through KT's next-generation platform for disaster and safety management, SKYSHIP.
KT unveiled the SKYSHIP platform in July last year, which operates a special aircraft and a mobile communication center to remotely control drones and robots. SKYSHIP was launched to carry out vital search and rescue operations for disaster survivors. Rescuers are able to communicate with medical staff at nearby hospitals through VR glasses when administering emergency treatments.
Together with KT's Global Epidemic Prevention Platform (GEPP), SKYSHIP's new medical delivery system will stem potential outbreaks and infections. Further, KT's technology can analyze location-based information, including the roaming data that it collects, to guide its customers on how to better prevent epidemics and build new disease monitoring systems.
GEPP is a global initiative to fight the spread of disease through new technology. To help protect the health and safety of people in Africa and elsewhere, KT is going to build a GEPP in Kenya with its local counterpart Safaricom and health authorities.
KT successfully demonstrated the world's first 5G trial services during the PyeongChang Winter Olympic Games in February 2018. The company, in December last year, held a historic ceremony to commemorate the start of its commercial 5G network. The full-scale, official launch is coming in March.
KT deployed the first phase of its 5G network in November last year. The new service has begun in the greater Seoulmetropolitan area, in the country's most populated, major metropolitan cities outside Seoul and in isolated areas including Jeju, Ulleung and Dok islands.
The country's top telecom leader plans to expand its nationwide 5G network to 24 major cities, key transport routes such as expressways, subways, high-speed railways, large universities and neighborhood shopping areas. The new network will provide seamless 5G coverage through KT's cutting edge network technology.
KT will focus on the development of five key areas: smart cities, smart factories, connected cars, 5G media and the 5G cloud. To provide innovative services for its mobile users, the company is working with partners in Korea and around the world, such as Samsung Electronics, Hyundai Mobis, Posco, Intel, Ericsson, Nvidia and Qualcomm.
To become a leader in global technology, KT is sharing its expertise in 5G with the rest of the world. The company believes its knowledge will accelerate the commercialization of next-generation wireless connectivity.
South Korea's commercial 5G network is expected to create at least 30.3 trillion won in socioeconomic value in 2025, 1.5 percent of the country's gross domestic product (GDP), according to a report by the KT Economic and Management Research Institute (KT EMRI). The report forecasts that number will increase to at least 47.8 trillion won, which is 2.1 percent of the GDP, in 2030.