Veryfi and Sonim Technologies Team Up to Make Construction Sites Smarter, Improve Productivity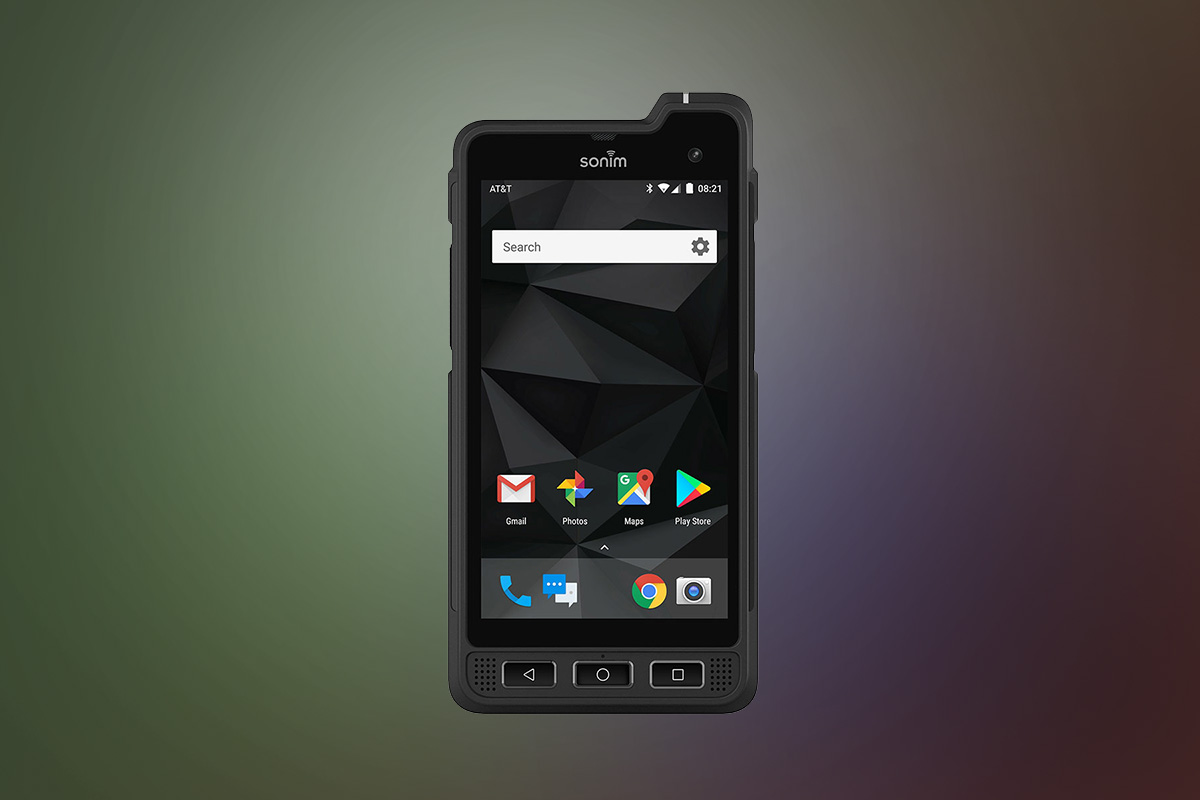 Reading Time:
2
minutes
Veryfi, mobile software automation provider, today announced its partnership with Sonim Technologies to digitize manual business processes and improve productivity in the construction industry.
Veryfi's smart automation mobile software is now available on Sonim's family of ultra-rugged smartphones to help drive a much needed and overdue productivity boost for those working in the field. Since graduating from YCombinator in early 2017, Veryfi has built out its mobile automation platform for field teams that digitizes and automates many facets of the day-to-day activities on project sites including data-entry, timekeeping, communication and reporting.
"According to McKinsey & Co., the construction industry is the second least digitized industry. This poses a serious challenge, especially for those working in the field who are responsible for managing issues onsite while keeping up with daily operations in real-time," said Ernest Semerda, cofounder at Veryfi. "Our solution coupled with Sonim's ultra-rugged smartphones brings the office to the palm of your hand while withstanding the toughest work environments."
Sonim's family of ultra-rugged devices include the recently launched XP8 and XP5 Android smartphones, which are industrial- and military-grade devices built to work in extreme conditions and environments, while integrating critical business functionality. Both devices come with an industry-leading comprehensive three-year warranty, and include the SCOUT Enterprise Xperience, allowing businesses to more efficiently manage and control communications.
The benefits of automation are monumental. In 2018, Veryfi customers realized;
Three hours per week per employee savings.
A 30 percent boost in employee morale from reduction in tedious after-hours data-entry.
Improved management controls over costs, time, job costing and real-time 24×7 transparency on complex projects.
"The construction industry definitely puts any device to the ultimate test in the field," said Sonim CEO Bob Plaschke. "That's why we developed our XP product family to meet the toughest specifications while integrating with any Android-based business applications. We're excited to see how Veryfi's customers will benefit from this new solution."
To get started visit https://www.veryfi.com/sonim/
Indus Towers Wins Big at CII Industrial Innovation Awards 2018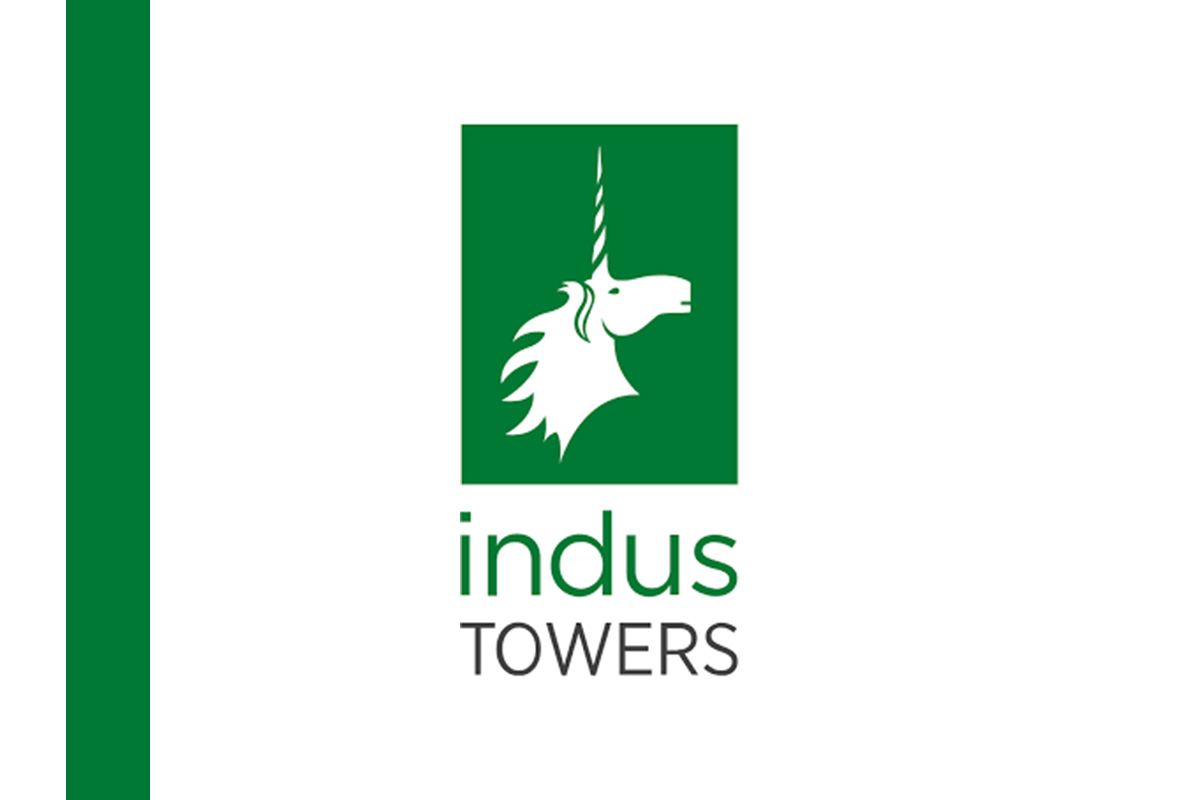 Reading Time:
3
minutes
Bags the award for the Most Innovative Company (Large) in Services
Indus Towers, world's largest telecom tower company (outside China), has bagged the 'Top Innovative Company (Large) in Services' award at the fifth CII Industrial Innovations Awards 2018. With this, the company has also been recognized as one of the 'Top 25 Most Innovative Companies in India' by Confederation of Indian Industry (CII).
Launched in 2014, the CII Industrial Innovation Awards identify and celebrate innovative Indian enterprises across various sectors to encourage industry to adopt a structured Innovation Framework in their operations and measure their performance periodically on the way to moving up the Innovation Value Chain. The Framework has been widely appreciated by the industry and the number of applications for this prestigious award has been increasing year after year.
Sharing his perspective on this recognition, Bimal Dayal, CEO, Indus Towers, said, "It is indeed an honour to be selected in this category and I thank CII for this recognition. Innovation really has been the DNA of Indus Towers right from its inception. Our recent win of the prestigious Deming Prize reiterates our unflinching commitment towards innovation; which isn't just limited to our products and technologies but spans across our systems and processes."
This award is a validation of the rigorous and credible measurement system that Indus Towers has established in India in a short span of time. With robust technological innovations and tower portfolio, Indus Towers has the widest coverage in India and ensures seamless network connectivity.
Indus Towers' innovative portfolio of 'Nextgen Towers' which has been designed to meet the demands of aesthetic cityscapes, premium city locations and smart cities has helped the company achieve the status of Most Innovative Companies. The other innovation presented in this category is the new product solution called SPS (Simple Power Solution) developed to utilize 1/2/3 phase EB (Grid). The USP of this product is all about storing energy for DG triggering purpose from the existing site DC (Direct Current) source. This innovation is a first in the industry as a new product benefiting Indus, manufacturers and the tower fraternity.
The Industrial Innovation Awards identifies and celebrates innovative Indian enterprises across various sectors such as Telecom, Robotics, Energy & Power, Manufacturing and IT, and is one of the most coveted innovation awards in India.
Indus Towers also recently won the Deming Prize for its distinctive performance improvements through the application of Total Quality Management (TQM) Practices. The Deming Prize is the oldest and most widely recognized, given to companies that have established customer-oriented business objectives and strategies, and implemented TQM to achieve it.
About Indus Towers Limited
Indus Towers Limited is an independently managed company offering passive telecom infrastructure to all telecom operators. Indus is headquartered in the National Capital Region. Founded in 2007, Indus Towers Limited has been promoted under a joint venture amongst (i) Bharti Infratel Limited (group company of Bharti Airtel limited, rendering telecom services in India under the brand name Airtel), (ii) Vodafone India Limited (group company of Vodafone Group-UK) rendering telecom services in India under the brand name Vodafone, since merged with Idea Cellular Limited and (iii) Aditya Birla Telecom Limited (group company of Idea Cellular Limited, now re-named as Vodafone Idea Limited) which created history by collaborating to share telecom towers & infrastructure.
Indus has presence in 15 telecom circles of India and has achieved over 2,78,408 tenancies till date. With the current count of over 1,23,639 towers, Indus has the widest coverage in India and is also the largest telecom tower company in the world (outside China).
Indus Towers has been actively involved in developing scalable models for smart cities. The company's approach is to enable the integration of the digital infrastructure with the existing infrastructure. Recently, the company executed Smart Poles project for NDMC as part of its efforts to make Delhi a smart city.
Indus' vision of 'Transforming Lives by Enabling Communication' is setting a new paradigm for a networked economy, on a world leading scale, whereby there is inclusive and impactful growth for all.
For any further information, please visit the website http://www.industowers.com.
SOURCE Indus Towers
New in El Al Airlines: Customer Service Also on WhatsApp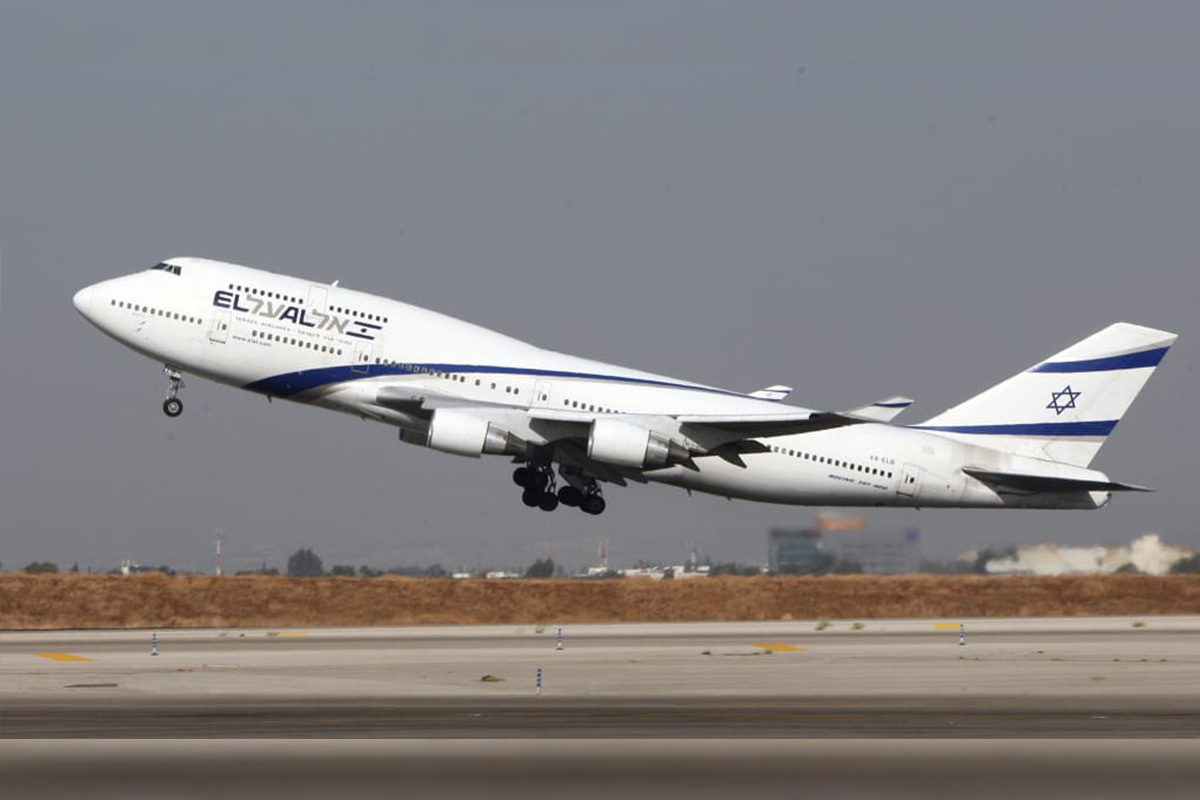 Reading Time:
2
minutes
After enabling messages via SMS and Facebook, El Al is launching a customer service response on WhatsApp. Chief Digital & Information Officer, Shahar Markovitch: "We have initiated a process that will bring EL AL to the forefront of technology."
El Al (TASE: ELAL) announced the introduction of WhatsApp to its customer service system.
The company said that it is one of the pioneers in the field and one of the first companies in the world that enables corresponding with its customer service department through WhatsApp.
In fact, this is an extension of EL AL's Chatbot service, an innovative service that combines artificial intelligence capabilities with a human representative (AKA Hybrid AI). The service enables automatic response to the company's customers on various topics via SMS, Facebook Messenger and now also on WhatsApp.
El Al reported that the new service, based on the technology of the start-up Servicefriend, is expected to be gradually integrated into the company. The service will enable the company's customers to raise questions through the chatbot in the different channels and to receive a comprehensive and quick response from anywhere in the world, with the same convenience and ease that we all are familiar with from daily correspondence with family or friends.
It was also reported that during a pilot on the subject, the service garnered an enormous success with customers who were very highly satisfied.
VP Customer and Service, Amir Rogovski: "The service we offer through Messenger, SMS and now on WhatsApp is part of our efforts in all our sectors to lead in service, provide our customers with maximum availability and enable them simple and convenient access for communication from anywhere in the world."
Chief Digital & Information Officer, Shahar Markovitch: "We initiated a process that will bring EL AL to the forefront of technology and enable it to provide an excellent customer experience by leveraging digital media. I am very proud to be one of the first companies in Israel and around the world to launch a service that integrates a bot with a human representative, which will provide an excellent response to our Israeli customers, many of whom use WhatsApp daily."
T-Mobile Launched the First 5G Network in Poland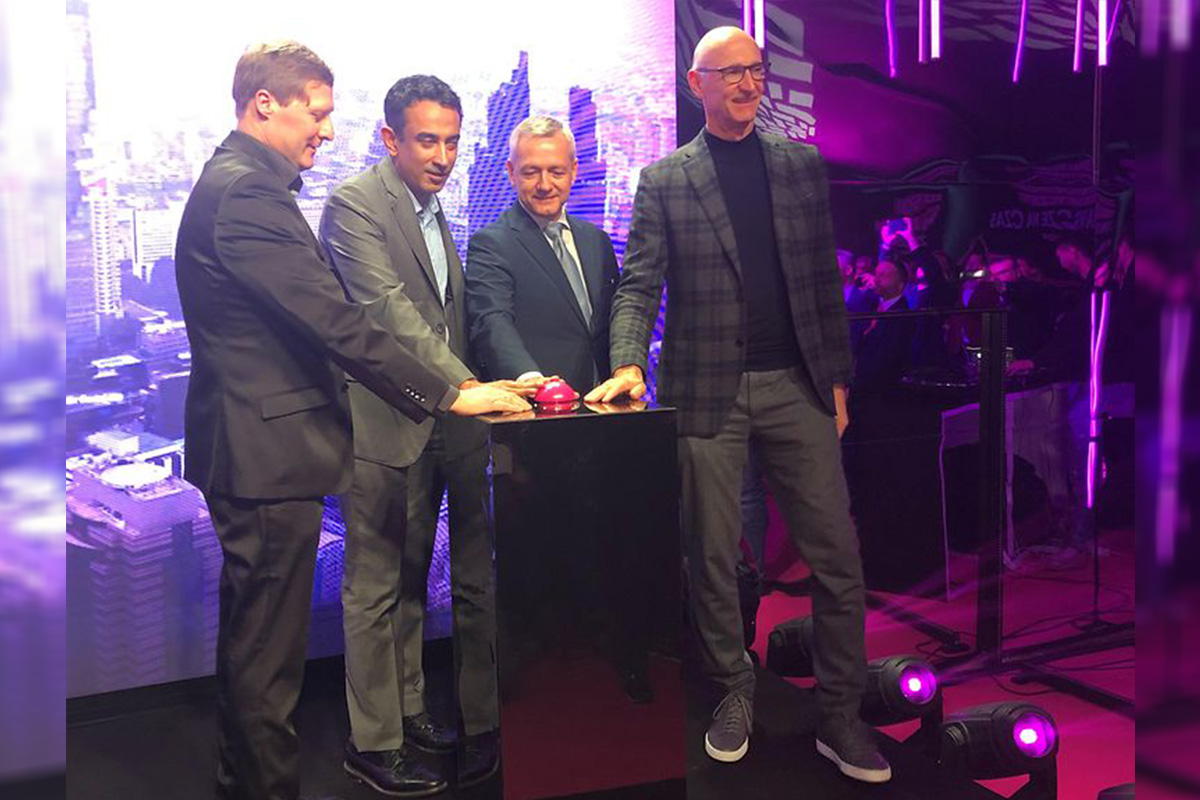 Reading Time:
4
minutes
T-Mobile Polska has launched the first fully functional fifth generation mobile network in Poland – its coverage is currently availablein the centre of Warsaw. T-Mobile commits itself to investing in and continuing development of the 5G network in the coming months and years, extending it to more locations and citiessoit ultimately covers the entire country.
On the 7th December, in Warsaw at the #5G_LAB centre, the Minister of Digital Affairs and the representatives of T-Mobile inaugurated the launch of the 5G T-Mobile network, the first fifth generation network in Poland. Devices providing access to the network have been distributed to selected T-Mobile partners, so they can be used in order to develop new business solutions and products, which will be eventually offered on the mass market.
Marek Zagórski, the Minister of Digital Affairs, represented the state authorities at the event and T-Mobile was represented not only by the CEO of T-Mobile Polska, Andreas Maierhofer but also Chairman of the Management Board of DT Group, Tim Hoettges, as well as Srini Gopalan, Management Board Member for Europe at Deutsche Telekom AG. The launch of the 5G network is a continuation of the declaration made a year ago by Tim Hoettges, who announced that Poland is one of the key markets for the DT Group and one of the first countries in Europe that will take advantage of the fifth generation network from T-Mobile.
"We do not wait for the future;we create it today for Poland by building and launching the first 5G network in our country! We are well awareof how important role 5G plays in the development of an innovative economy and creating development opportunities for the whole society. This conclusion has found its way to the "2020 Responsible Development Strategy" document. We are happy that we can now act on our commitments," said Andreas Maierhofer, the CEO of T-Mobile Polska. "It's noteworthy that the installation we have launched today is not just an isolated test of our technology, but an actual fully-fledged network of the fifth generation, which we will gradually expand and spread to other cities, to ultimately cover the entire country."
As predicted in the analyses published in the "Responsible Development Strategy", the launch of the 5G network in Poland is the baseline of the fourth industrial revolution and the formation of Industry 4.0, which will boost the economy, thanks to greater innovativeness and make the country more competitive globally.
From the point of view of an individual citizen, 5G is above all a chance to improve the quality of life. Thanks to the network's capacity, it will now be able to constantly monitor health using sensors that track the key vital functions, and its high reliability allows to carry out remote medical consultations or even remote surgical operations. The 5G network will certainly offer completely new possibilities in entertainment, from truly mobile and delay-free gaming to fully immersive broadcasts of music concerts and sporting events powered by virtual reality solutions.
5G will also be widely used in agriculture, where the mass use of sensors controlling soil temperature, hydration, and the harvest condition, coupled with the automation of farm animal husbandry will increase productivity and limit the use of chemicals. It will also bring major changes to industry and the labour market, where automation of manufacturing processes will allow the creation of truly smart factories, smoothly responding to changes in demand or in the prices of raw materials, and cooperating with other facilities in an automatic manner. It will also create new jobs for professionals and increase mobility, thanks to systems that support on-the-job training and facilitate access in real-time to information and instructions for even the most challenging tasks.
The 5G network also means new perspectives for the development of smart cities, where, for example, a network of miniature sensors embedded in all parts of urban infrastructure will help control traffic, streamline waste disposal, manage parking spaces, and even deliver measurable savings, thanks to smart street lighting.
"The highest quality of the network is the priority, and it is the most important feature that makes T-Mobile stand out from its competitors. Apart from the best coverage and data transmission speed in the LTE network, we now have yet another argument to support this claim. It is T-Mobile that launched today the first real, functional and fully-fledged 5G network in Poland, which is based on commercial solutions and has been made available to our partners," said Thomas Lips, Chief Technology and Innovation Officer at T-Mobile Polska. "Even now, we are working hard towards the integration of the fifth generation network with our 3G and 4G commercial networks as well as the broadening the base station coverage."
As at the day of launching the 5G network, T-Mobile operates five base stations spreading network coverage across the centre of Warsaw. The 5G system in the 3.5 GHz band with a 100MHz channel bandwidth has been made available on every station. The 5G signal is broadcast by antennas, which support technological solutions that are essential to 5G, which involve forming and tracing the beam to the individual user's location as it changes (called beam forming and beam tracking). They ensure connections of the highest quality. Each of the base stations used in the project was thoroughly adapted and prepared for the launch of the fifth generation network, and they were all connected to the network via fibre optic technology supporting 10Gb/s.