Introducing the newest boutique hotel experience in Dallas as CANVAS Hotel Dallas debuts January 1, 2019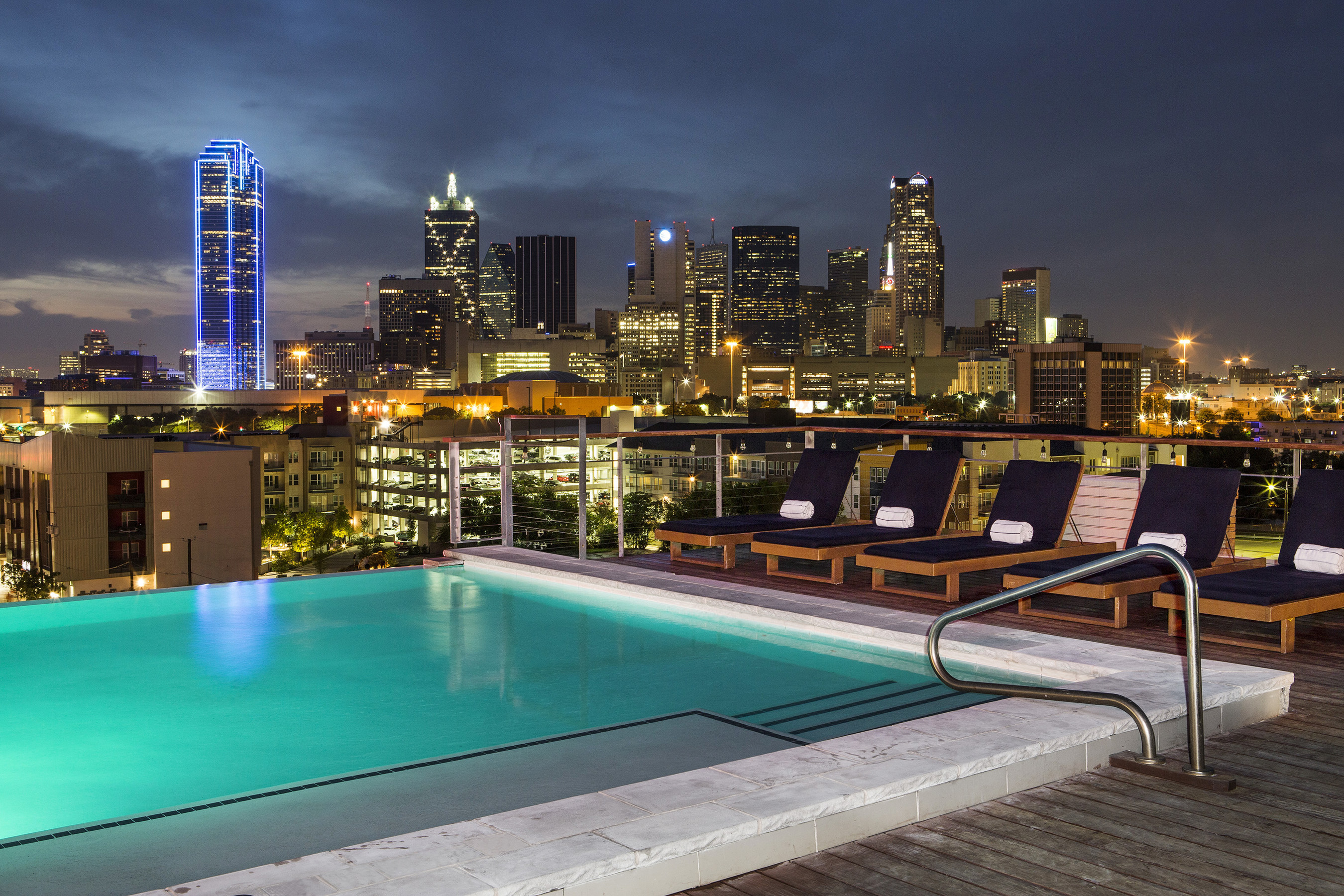 Reading Time:
3
minutes
Visitors to Dallas are invited to color outside the lines as art and hospitality collide with the opening of CANVAS Hotel Dallas. Now accepting reservations, CANVAS features authentic, art-centric accommodations, spectacular rooftop lounge and pool, eclectic and dynamic meeting and event spaces, and a new lobby restaurant.
Formerly known as NYLO Dallas South Side, CANVAS is created and managed by INTRIGUE Hotels & Resorts, the independent lifestyle division of Interstate Hotels & Resorts, a global leader in third-party hotel management. CANVAS Hotel Dallas is an art-centric home base for modern trendsetters, an inspirational hub for relentless artisans, and a destination for locals to be creatively inspired while enjoying world-class dining and unparalleled skyline views.
"CANVAS Dallas Hotel is a timely addition to the burgeoning district of South Dallas," said Jack Matthews, president of Matthews Southwest, lead developer and co-owner. "With a prime location in the heart of the Cedars district, and in close proximity to downtown and the convention center, CANVAS is nestled in an eclectic neighborhood undergoing a renaissance in terms of culture, shopping, food, art, and music. This property is poised to be the destination of choice for modern travelers looking for an authentic Dallas experience that will inspire their creativity and satisfy their contemporary tastes."
With 76 art-infused suites and guestrooms, CANVAS Hotel Dallas offers an authentic-yet-unconventional Lone Star State adventure. As a blank slate for guests to create their own experiences, the rooms, suites, lobby area, and F&B outlets have been renovated and reimagined.
Décor and Design
With fresh interior design, décor and artistic elements directed by Dallas-based Studio 11 Design, CANVAS paints a fresh perspective of its original building, a structure integral to the history of South Dallas that is almost a century old, that has been well-preserved, refurbished and now LEED certified.
Upon entering, guests are made to feel right at home in the refreshed first-level lobby and restaurant with elements that portray a living room-feel. Intimate seating areas foster common social spaces in the eclectic industrial space, adorned with locally discovered and bespoke accessories from the Dallasarea. The restaurant's dining area converts into flexible meeting space, divided by a sliding glass partition.
The rooms and suites feature quirky, loft-style design and décor, with 10-12 foot high ceilings, pressed concrete flooring, exposed brick, and funky industrial elements and fixtures. New custom carpeting, lighting and art has been installed in all public areas and guest hallways, and the lobby has been reconfigured to be more conducive to social gatherings, common work areas and meeting the needs of the modern hotel guest. More room renovations are slated for 2019.
Innovative Food & Beverage
From palette to palate, CANVAS Hotel Dallas brings two art-inspired restaurants and lounges to the South Side of Dallas. Chef's Palette is the redesigned first-level lounge and restaurant where every plate is a tasteful expression of culinary creation. From the plating, to the colorful ingredients and inventive use of new culinary techniques, Chef's Palette offers small plates, entrées, and cocktails that are just as visually appealing as they are palate pleasing. Whether you're stopping by for a morning start, a mid-day meeting, or an expressive way to end your day, the menu and décor at Chef's Palette will arouse your senses, and likely, awaken your inner art critic. Signature menu items include a Texan-style eggs benedict with bloody mary-infused hollandaise and flights of Mexican ceviche.
"The entire guest experience at CANVAS is centered around a taste of local artistry, whether through the art on the walls or on the plate," said Jared Williams, general manager. "Our talented team of individuals has curated incredible menus and rotating art collections, met with welcoming hospitality to give each of our guests an authentically Dallas experience you won't find elsewhere."
Rooftop Lounge
The rooftop bar formerly known as SODA has been redesigned and renamed The Gallery Rooftop Lounge. The indoor / outdoor lounge offers a sweeping 270-degree view of the Dallas skyline, but the vista isn't the only masterpiece at The Gallery. From chef-centric food offerings, to handcrafted cocktails and eclectic art by up-and-coming Dallas artists, everything at The Gallery Rooftop Lounge is an ode to originality. There are even painting stations at prime viewpoints on the patio at which guest artists can set up and create. So, whether you're a hotel guest visiting Dallas for the first time – or a local taking in the best view of the city you call home – The Gallery Rooftop Lounge is open and ready to inspire.
Listing Information
marisol.lopez or Thy Detten, Senior Sales Manager at (214) 778-6776 or thy.detten. Chef's Palette restaurant is open Monday – Sunday, 7:00am – 11:00pm. The Gallery Rooftop Lounge is open Sunday – Thursday 3pm – 11pm, and Friday and Saturday from 3:00pm to 2:00am. Guests must be over 21 after 9:00pm and tables are seated on a first-come, first-serve basis. Table reservations for Chef's Palette or bottle service and marriage proposals at The Gallery Rooftop Lounge are available by calling Steve Elsea, Director of Food and Beverage at (214) 778.6777 or steve.elsea. Canvas Dallas Hotel is located at 1325 S. Lamar Street, Dallas, TX, 75215. Engage with CANVAS on social media at facebook.com/CanvasDallas, or @CanvasDallas on Instagram and Twitter.
MUSE Global Launches International Franchise Opportunity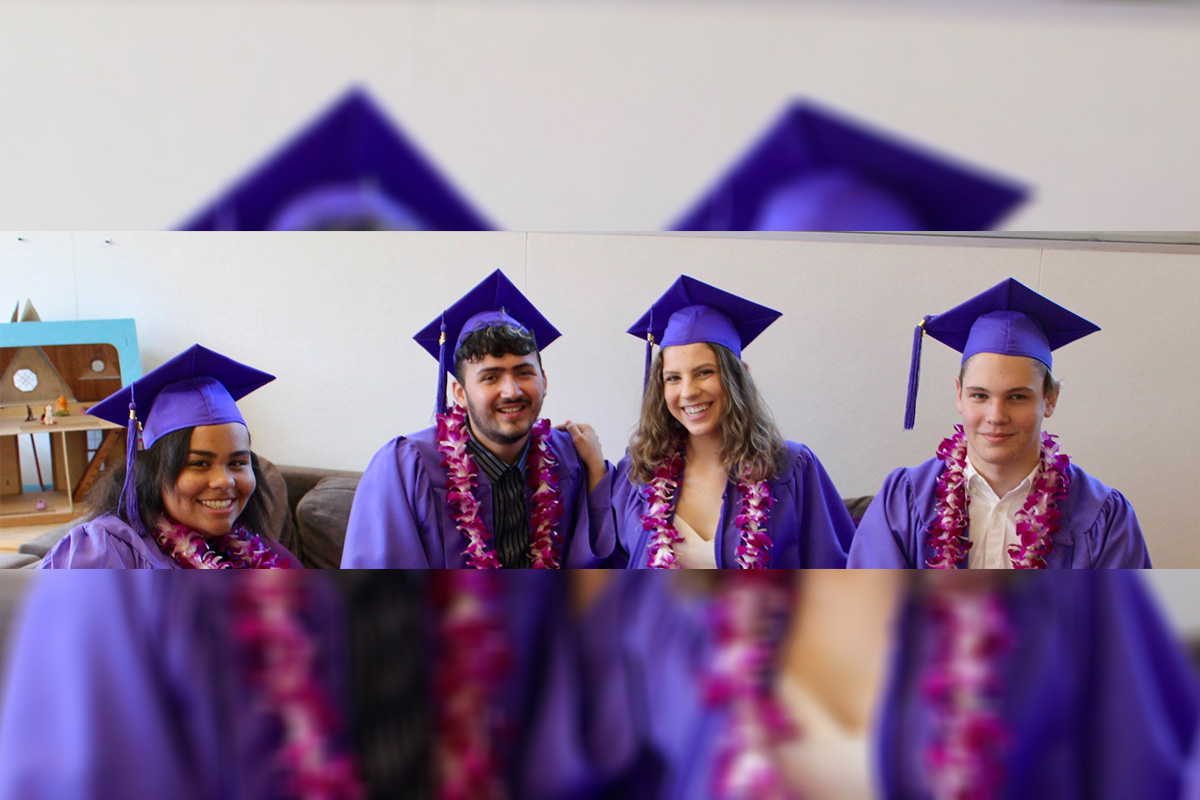 Reading Time:
2
minutes
MUSE Global, a leader in innovative early childhood education, announced today it is now offering franchise opportunities throughout the United Statesand internationally. The Southern California-based schools, founded by James Cameron, Suzy Amis Cameron, and Rebecca Amis, provide effective, passion-based learning on sustainable campuses, instilling values of self-efficacy and respect for one another and the planet.
"MUSE began because I wanted a genuine educational experience for my children that nurtured their passions and truly engaged their curiosities," said Suzy Amis Cameron, cofounder of MUSE Global. "With my sister Rebecca's help, we have been able to cultivate and deliver a truly unique experience that focuses on the child, the community and the planet. We've always dreamed of offering this amazing program to children around the world, and now we can through our franchise opportunities."
The MUSE program is a passion-based learning model that enhances communication and interconnection among students ages 2.3 through kindergarten. MUSE understands that children have varied learning habits and communication styles and that traditional learning programs can often overlook some of these intricacies. It also places a priority on sustainability as a core value, providing 100 percent organic, plant-based lunch programs.
Educators and prospective business owners around the world who invest in MUSE have the opportunity to expand this innovative learning experience and make it available to children in their communities. A MUSE School franchise, dedicated to helping children explore their passions while learning core academics, offers many specialist educational programs such as Seed-to-Table, Maker Space and World Languages.
"One of the five pillars of our communication model is to create equity across children with various personality types, interests and passions," said Rebecca Amis, cofounder and chief innovation officer of MUSE Global. "As an educator, it's inspiring for me to motivate and communicate with students in alignment with their identified personalities. Now as the MUSE family grows, we'll be able to impact even more children around the world and create positive change for our communities – and the planet – through meaningful and engaging education."
For more information about franchise opportunities or enrollment a MUSE Global School, please visit https://www.museglobal.org/
EQT Real Estate Expands French Portfolio With Office Acquisition in Paris for EUR 42 Million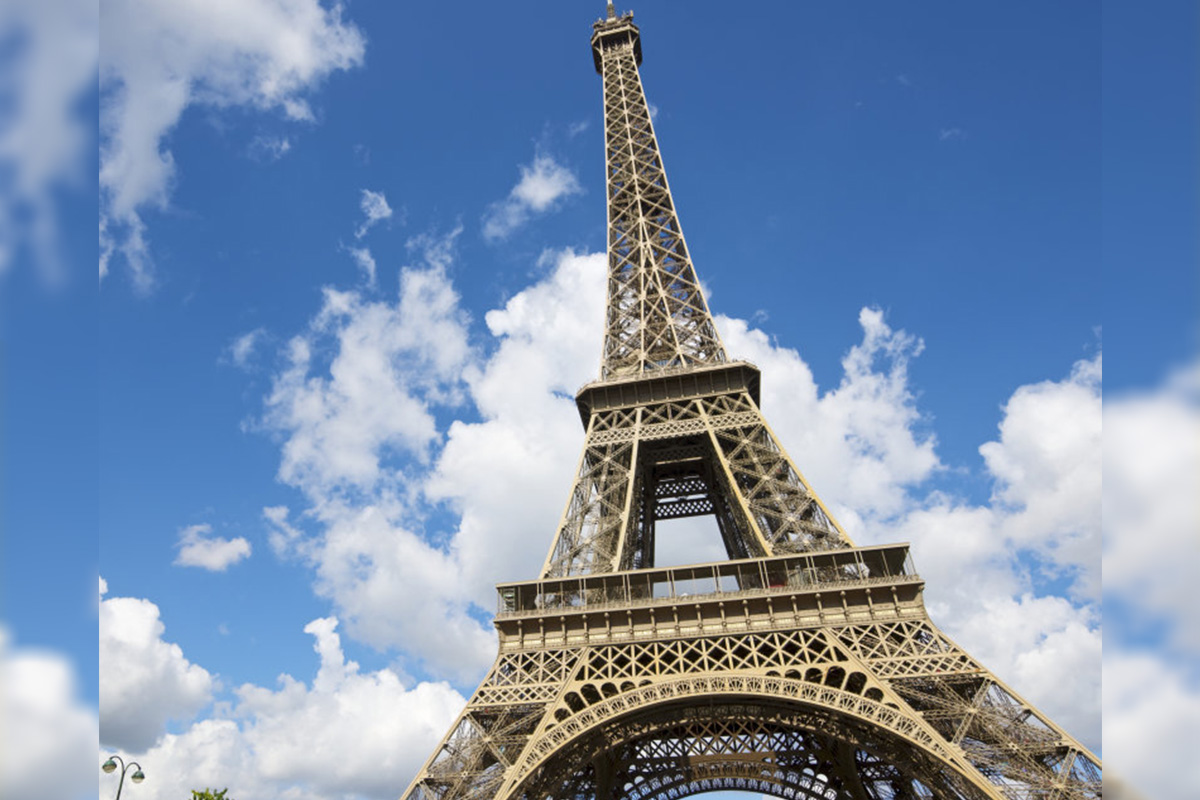 Reading Time:
2
minutes
The transaction represents EQT Real Estate's fourth acquisition in Paris – a 9,050 square metre vacant office property for a price of EUR 42 million
The property is located on rue Mozart in Clichy Saint-Ouen, North Paris, less than 200 metres away from a new Metro station due to open in 2020
The investment represents the EQT Real Estate I fund's ninth investment to date
The EQT Real Estate I fund (or "EQT Real Estate") continues to invest in established European office markets and today announces the acquisition of a vacant office property located in Clichy Saint-Ouen, North Paris. The property was acquired from a French pension fund advised by investment manager AEW.
Clichy Saint-Ouen is a mature sub-market in Paris with strong transport links. It will be further improved by the extension of Metro line 14 in 2020, which will place it just three stops from Paris'Central Business District. The asset, built in 2001, comprises 9,050 square metres of office and storage space, and 199 parking spaces. The property is fully vacant and has been recently stripped out. The acquisition aligns with the firm's strategy to focus on gateway cities with strong demographics driving sustainable GDP and office-based employment growth.
Olivier Astruc, Managing Director at EQT Partners and Investment Advisor to EQT Real Estate I, says: "This investment in Clichy, North Paris, further demonstrates the strategy to create modern offices suited to occupiers' needs for affordable and accessible grade A office space. EQT Real Estate has now completed four transactions in Paris, building a portfolio exceeding 60,000 square metres and EUR 500 million in gross development value. We continue to see strong demand from institutional investors, and EQT Real Estate's strategy will allow us to continue to unlock value in key European sub-markets."
During the acquisition process, EQT Real Estate I was advised by Savills, George V Notaires, De Pardieu Brocas Maffei, JLL Project & Development Services and Beadmans. Funds managed by ACOFI Gestion financed the acquisition, advised by Etude Panhard and Allen & Overy. The vendor was advised by Prud'homme & Baum and investment manager AEW.
EMBRAER S.A.: Kazakhstan's Air Astana Receives Its First E190-E2 Jet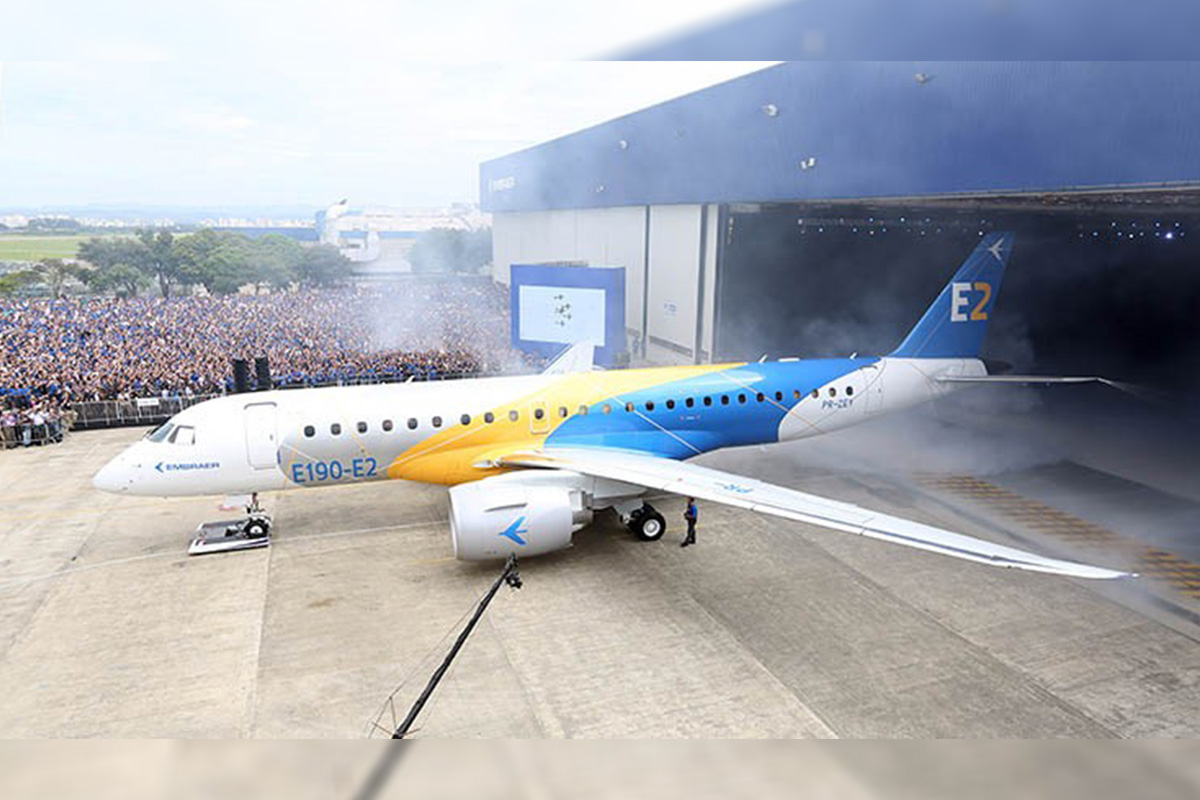 Reading Time:
3
minutes
Air Astana, the flag carrier of Kazakhstan, presented its first E190-E2 jet in a ceremony held today in Astana. The airline will receive four additional E190-E2s next year, with the last of the five aircraft, leased by AerCap, being delivered in the final quarter of 2019. The Kazakhstan airline will start flying the new aircraft on domestic and Commonwealth of Independent States (CIS) routes later this month.
"All of us at Air Astana are pleased to receive our first E190-E2, and we look forward to a smooth entry into service and a simple transition for our pilots. We know Embraer's E-Jets well, and have high expectations for their new generation aircraft in terms of economics, environmental impact, and levels of comfort and convenience for our customers," said Peter Foster, President of Air Astana.
Air Astana's first E190-E2 features a "snow leopard" livery, designed and hand painted by Embraer in the 'Profit Hunter' style. Air Astana's snow leopard joins the now famous Eagle, Tiger, and Shark E2s with the distinctive 'Profit Hunter' nose art. For Air Astana however, the paint scheme is designed to draw global attention to the threat of extinction faced by the wild cat. The snow leopard is an official symbol of Kazakhstan and is native to the country's southern mountain ranges.
Foster continued. "Our passengers, staff, and in fact the whole of Kazakhstan will appreciate the amazing depiction of the snow leopard on our new jet. The snow leopard embodies the resilience and ambition of our nation, and we all strive to save these magnificent creatures from extinction and for posterity".
"We are honored to deliver our most advanced commercial aircraft to our good friends at Air Astana", said John Slattery, President & CEO, Embraer Commercial Aviation. "For a manufacturer, there is no better reward than to see a customer's business continuously growing with our products. Air Astana's decision to embrace the E2 program is a further measure of trust in Embraer and in the E-Jets family of commercial aircraft."
The delivery marks the beginning of Air Astana's fleet renewal. Currently the airline operates fleet of E190s aircraft, the first of which was delivered in 2011.
The E190-E2 is the first of three new aircraft types that will make up the Embraer E2 family of aircraft developed to succeed the first-generation E-Jets. Compared to the first-generation E190, the E190-E2 burns 17.3% less fuel and nearly 10% less than its direct competitor. This makes it the most efficient single-aisle aircraft on the market. The E190-E2 brings more flexibility with maximum range of up to 3,293 miles (5,300 km), about 621 miles (1,000 km) more than the first-generation E190.
The E190-E2 also generates significant savings for airlines in terms of maintenance costs, with a reduction of up to 25%. It has the longest maintenance intervals with 10,000 flight hours for basic checks and no calendar limit in typical E-Jets utilization. This means an additional 15 days of aircraft utilization over a period of ten years.
Pilots of the first-generation E-Jets require only two-and-a-half days of training without the need for a full flight simulator in order to fly the E2, which decreases the training burden and saves both time and money for the airlines. The E2 cockpit features advanced Honeywell Primus Epic 2 integrated avionics. Combined with the closed-loop fly-by-wire controls, the systems work together to improve aircraft performance, decrease pilot workload and enhance flight safety.
From the passenger's perspective, the E2 cabin features a comfortable two-by-two layout. The absence of a middle seat enables passengers to have an enjoyable flight experience with more legroom and additional luggage storage space.
Embraer is the world's leading manufacturer of commercial jets with up to 150 seats. The Company has 100 customers from all over the world operating the ERJ and E-Jet families of aircraft. For the E-Jets program alone, Embraer has logged almost 1,800 orders and 1,400 deliveries, redefining the traditional concept of a regional aircraft. Today, E-Jets are flying in fleets of 70 customers in 50 countries.