U.S. Soccer Foundation Files Lawsuit Against U.S. Soccer Federation To Protect Its Brand Marks And Preserve Its Mission Of Growing The Sport In Urban Underserved Communities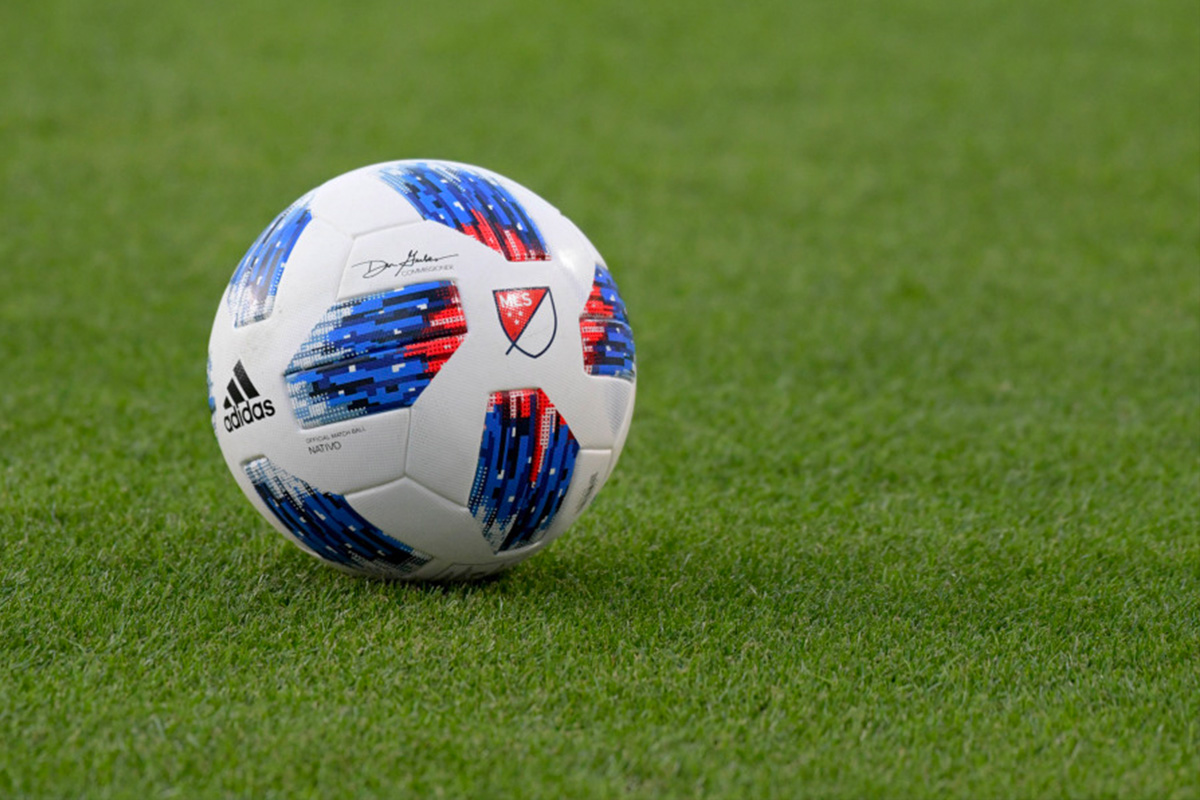 Reading Time:
2
minutes
The U.S. Soccer Foundation (Foundation) today filed a lawsuit against the U.S. Soccer Federation (USSF) in the U.S. District Court for the District of Columbiaseeking a declaratory judgment of non-infringement of trademarks in a dispute over who controls the Foundation's name and branding "marks."
The charitable mission of the Foundation is to "enhance, assist and grow the sport of soccer in the United States, with a special emphasis on underserved communities." For more than 25 years, the Foundation has worked collaboratively with the USSF, which has a distinct and separate mission as the official governing body of amateur and professional soccer, including the oversight of elite men's, women's, and youth national teams.
The lawsuit was filed in the wake of a recent demand by the USSF that the Foundation cease using its widely-recognized name and logos, which have defined the Foundation's brand and charitable work since its inception in 1994. According to the complaint, "the USSF has threatened to hijack the Foundation's trademarks for its own use—likely in an effort to capitalize on lucrative business opportunities when the United States hosts the World Cup in 2026." The USSF's actions present an existential—and unnecessary—threat to the Foundation and its mission.
"We were surprised and deeply disappointed by the USSF's demand that the Foundation cease using our word and logo marks after 25 years—a dictate that not only would deprive us of the enormous goodwill we've developed amongst the communities and children we serve, but effectively transfer it into the hands of the USSF," said Foundation President and CEO Ed Foster-Simeon. "The Foundation has consistently expressed our unwavering commitment to maintaining and building upon the 25-year relationship we've enjoyed with the USSF, but faced with their unreasonable demand we felt compelled to defend our brand and mission in order to preserve the important work we do for children across America."
The USSF's actions come at a time when participation in competitive youth soccer has been on a steady decline, and the sport continues to struggle with both diversity and criticism over the expense of its "pay-for-play" model at the competitive and elite levels. Despite these trends, participation in the Foundation's free, award-winning Soccer for Success program has experienced an average growth rate of nearly 40 percent over the past three years. "For decades, soccer in this country has been a middle and upper middle class, suburban sport, largely inaccessible to low income children and families. The Foundation has been at the forefront of changing this reality by expanding access to everyone regardless of income or geography," said Foster-Simeon.
The Foundation was established in 1994 as an independent non-profit with the surplus funds from the '94 World Cup that was hosted in the United States that year. Since then, it has provided more than $100 million to support soccer programs and build fields in all 50 states and the District of Columbia. The Foundation has also distributed more than one million pieces of soccer gear and equipment to children in need.
India's Biggest Inter-College Sports Show, Maruti Suzuki Arena Devils Circuit College Frenzy 2.0, Crosses 3 Million Views in Less Than 3 Weeks
Reading Time:
2
minutes
India's biggest inter-college show, Maruti Suzuki Arena Devils Circuit College Frenzy (MSADCCF), hosted by Volano Entertainment Pvt. Ltd, is a sport and entertainment-based Inter College Challenge that debuted on Indian national television last year to fantastic response. It is a first-of-its-kind competition that gave a platform to India's university students to showcase their fitness levels.
Designed as a team-based competition, MSADCCF is an obstacle race that pushes participants not only physically but tests them under pressure situations. After a three-month audition drive held across numerous colleges pan India and over 10,000 video entries received through the website, the top 16 teams are filmed for the season. Each college sends a three-member team that performs as one cohesive and coordinated unit to stand a chance to win the coveted title of India's Fittest College Team and cash components of up to INR 10.0 Lacs, while the fastest runner in the Finals receives a Maruti Suzuki Swift car-the biggest prize in amateur sports.
After the major success in its first season last year, the second season of MSADCCF was launched on SonyLiv this month as a six-episode series. Alongside, multiple smaller digital films were released across social media platforms including the Facebook, Instagram and YouTube pages of the property.
Apart from the wide reach through SonyLiv, just in a period of three weeks, the show has crossed 3 million views on Facebook alone, firmly establishing the property as the most widely watched inter-college challenge in the country.
Having reached this milestone, Adnan Adeeb, Managing Director & Co-Founder, Volano Entertainment Pvt. Ltd., said, "We are thrilled to receive such stupendous response in the first month of the launch of our second season. This is undoubtedly the most challenging, competitive, and rewarding event for college students in the country and 3 Million views proves that we're doing something right. What's new this season is our move from TV last season to OTT platform SonyLiv, a strategic move since our audience is more active digitally. We hope to reach out to wider audiences through our broadcast partner and continue growing as we have."
SOURCE Volano Entertainment Pvt Ltd
1st Annual Alexandria Ocasio-Cortez 5K Family Fun Run / Walk
Reading Time:
2
minutes
The 1st Annual Alexandria Ocasio-Cortez 5K is a Family Fun Run & 1K Kid Dash supporting U.S. Congresswoman Alexandria Ocasio-Cortez & a Green New Deal on the Saturday following Earth Day. The course will take runners around Astoria Park and along the waterfront on Shore Blvd. Enjoy the beauty of NY's 14th Congressional District on a Greenway stretching between two majestic bridges. The route is easy, mostly flat, and fast. Organized by Race Director Tim Hayes of Productions NYC LLC.
Reduced rates are available for early registration. Runners are encouraged to form teams, bring together friends, co-workers, family and even their dogs in support of creating a better & cleaner environment for us all.
We ask all runners to support Alexandria Ocasio-Cortez and a Green New Deal by making a direct donation in any amount here.
Use mass transit if possible. The N/W, Q100 & Q69, & NYC Ferry are nearby. Citi Bike docking stations are located at Astoria Park. Free parking is available. Please carpool if driving.
If you can't attend, the AOC 5K Virtual Run allows everyone to join. The concept is simple. Register for the event, make a donation in any amount supporting a Green New Deal via the link provided then complete the distance. This could be during a morning run, on a treadmill, or just as a personal challenge. Record your distance on a running app then submit evidence of the run and of your donation.  A Green New Deal 5K race shirt and official race bib will be sent to you in the mail. (U.S. residents only)
Race Director Tim Hayes said, "A Green New Deal will provide everyone, young & old, rich & poor with the benefits of a healthier, cleaner and more sustainable world that can last for generations.  I am proud to support leaders with strength, determination and vision.  Alexandria Ocasio-Cortez has demonstrated that she is that person. I am honored to help. I hope others will join us on April 27 at Astoria Park in Queens."
SOURCE Productions New York City LLC
AED Program Renewed for the 2019 Arkansas River Whitewater Rafting Season
Reading Time:
2
minutes
The Arkansas River Outfitters Association (AROA) has implemented an additional layer of safety for its industry by placing Automated External Defibrillators (AED) at key points along the Arkansas River from Memorial Day Weekend through Labor Day, 2019.
"Nothing is without risk. AROA is constantly looking for ways to help make the river safer. We want to be prepared for any situation," said Brandon Slate, President of AROA – a trade organization made up of 30 river outfitters within the Arkansas Headwaters Recreation Area (AHRA).
AEDs are high-tech, life-saving, medical devices that deliver an electrical shock to re-establish the heart's rhythm in the event of sudden cardiac arrest. The sophisticated device gives visual and even audible instructions to talk users through the process until medical professionals arrive.
This groundbreaking program started last year but will be further enhanced this season. AROA will rent and place 12 AEDs – up from eight last year – along 100 miles of the river to coincide with Colorado Parks and Wildlife backboard locations.
"This is a model program. We are the first to do it to this extent," said Slate. "There are buildings near rivers that have AED's inside, but none that are set up in wilderness areas like we're doing that are specifically designated for boaters to use."
Encased in waterproof boxes, the AEDs are posted along the Arkansas River from Leadville to Cañon City from Memorial Day Weekend to Labor Day. A notable partner is Colorado Parks and Wildlife through the AHRA. Rangers will deploy the devices, and regularly check and maintain them. Northwest River Supply (NRS) also collaborated with this program by providing water-proof boxes at a discount.
"Of course, we hope we never have to use the AEDs, but having them there is important for overall river safety," said Slate.
"At AROA, we are proud to be a leader in promoting safety on the river and throughout the river communities," said Slate.  "AROA's overall efforts on safety issues make the Arkansas River a great place to take your family and friends whitewater rafting."
SOURCE Arkansas River Outfitters Association