U.S. Soccer Foundation Files Lawsuit Against U.S. Soccer Federation To Protect Its Brand Marks And Preserve Its Mission Of Growing The Sport In Urban Underserved Communities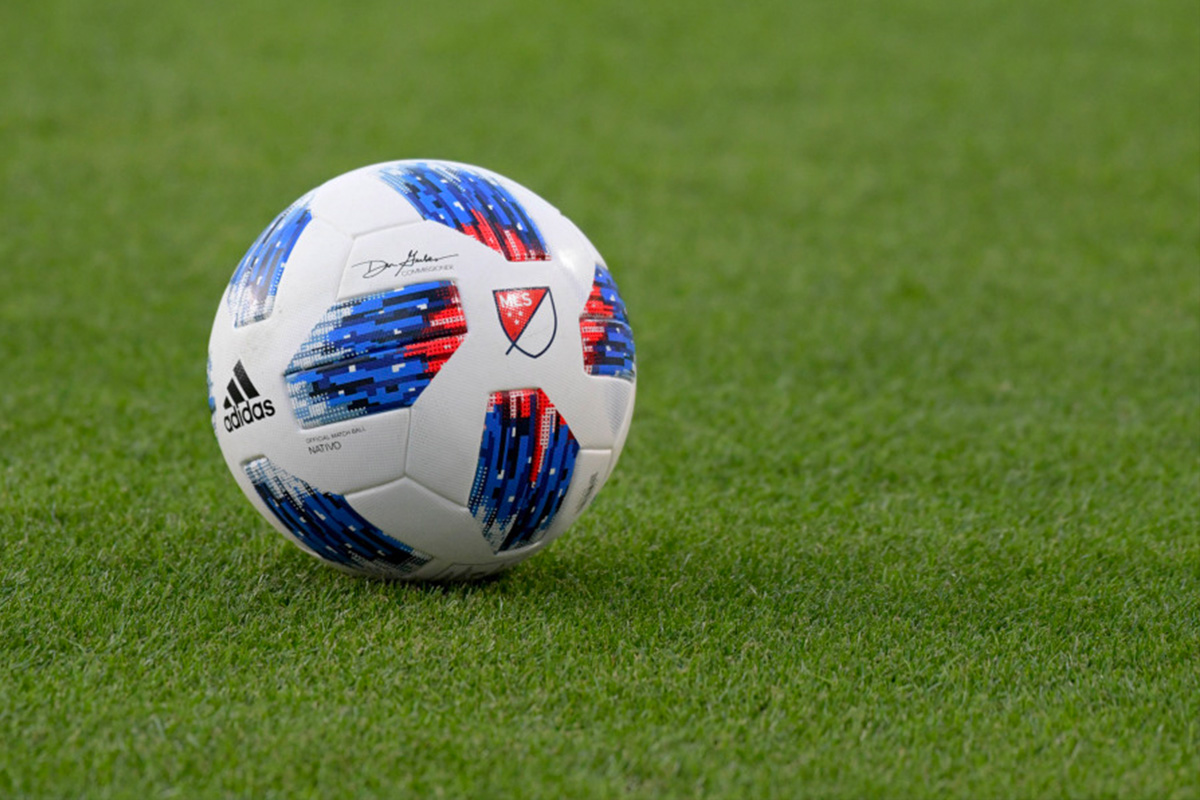 Reading Time:
2
minutes
The U.S. Soccer Foundation (Foundation) today filed a lawsuit against the U.S. Soccer Federation (USSF) in the U.S. District Court for the District of Columbiaseeking a declaratory judgment of non-infringement of trademarks in a dispute over who controls the Foundation's name and branding "marks."
The charitable mission of the Foundation is to "enhance, assist and grow the sport of soccer in the United States, with a special emphasis on underserved communities." For more than 25 years, the Foundation has worked collaboratively with the USSF, which has a distinct and separate mission as the official governing body of amateur and professional soccer, including the oversight of elite men's, women's, and youth national teams.
The lawsuit was filed in the wake of a recent demand by the USSF that the Foundation cease using its widely-recognized name and logos, which have defined the Foundation's brand and charitable work since its inception in 1994. According to the complaint, "the USSF has threatened to hijack the Foundation's trademarks for its own use—likely in an effort to capitalize on lucrative business opportunities when the United States hosts the World Cup in 2026." The USSF's actions present an existential—and unnecessary—threat to the Foundation and its mission.
"We were surprised and deeply disappointed by the USSF's demand that the Foundation cease using our word and logo marks after 25 years—a dictate that not only would deprive us of the enormous goodwill we've developed amongst the communities and children we serve, but effectively transfer it into the hands of the USSF," said Foundation President and CEO Ed Foster-Simeon. "The Foundation has consistently expressed our unwavering commitment to maintaining and building upon the 25-year relationship we've enjoyed with the USSF, but faced with their unreasonable demand we felt compelled to defend our brand and mission in order to preserve the important work we do for children across America."
The USSF's actions come at a time when participation in competitive youth soccer has been on a steady decline, and the sport continues to struggle with both diversity and criticism over the expense of its "pay-for-play" model at the competitive and elite levels. Despite these trends, participation in the Foundation's free, award-winning Soccer for Success program has experienced an average growth rate of nearly 40 percent over the past three years. "For decades, soccer in this country has been a middle and upper middle class, suburban sport, largely inaccessible to low income children and families. The Foundation has been at the forefront of changing this reality by expanding access to everyone regardless of income or geography," said Foster-Simeon.
The Foundation was established in 1994 as an independent non-profit with the surplus funds from the '94 World Cup that was hosted in the United States that year. Since then, it has provided more than $100 million to support soccer programs and build fields in all 50 states and the District of Columbia. The Foundation has also distributed more than one million pieces of soccer gear and equipment to children in need.
Autotrader Donates Vehicle in Collaboration with Turner Sports During NBA All-Star
Reading Time:
1
minute
Autotrader has teamed up with Turner Sports and the National Basketball Association for the thirteenth consecutive year to alter the lives of a deserving family with the donation of a new vehicle, presented this year to a recipient of the Muscular Dystrophy Association (MDA).
During the regular NBA season, hosts of the Emmy® Award-winning Inside the NBA studio team – Ernie Johnson, Shaquille O'Neal, Kenny Smith and Charles Barkley – faced off in the Autotrader All-Star Drive fantasy basketball challenge. During TNT NBA Tip-Off presented by Autotrader, hosts selected the player that they thought would be the top performer during that night's TNT double-header with the winner receiving a donation of a new vehicle to the charity of his choice, courtesy of Autotrader.
This year's winner, Ernie Johnson, was playing to benefit MDA, a non-profit organization committed to transforming the lives of people affected by muscular dystrophy, ALS and related neuromuscular diseases through innovations in science and care. Through searching for a cure and accelerating therapy discoveries, MDA creates a community, participating in educational conferences, events and materials for families and healthcare providers to aid those affected by neuromuscular diseases.
Johnson presented a deserving family with the gift of a brand-new vehicle. Footage from the giveaway was featured within Saturday evening's TNT NBA Tip-Off presented by Autotrader. This year's NBA All-Star was held in Charlotte, N.C.on February 16.
"We are thrilled to have the opportunity to donate a new vehicle and give back to the remarkable family," said Greta Crowley, vice president of marketing for Autotrader. "These meaningful partnerships allow us to give back through charitable organizations, highlighting Autotrader's commitment to serve our local communities."
For more information and news from Autotrader, visit press.autotrader.com, follow us on Twitter at https://twitter.com/Autotrader_com (or @Autotrader_com), Instagram at https://www.instagram.com/autotrader_com/ (or @autotrader_com), like our page on Facebook at https://www.facebook.com/autotrader/, add us on Snapchat (@Autotrader_com), and get updates at Google+ at https://plus.google.com/+Autotrader.
SOURCE Autotrader
The Drone Racing League And Swatch Introduce 2019 Swatch Pilot, Winner Of Global Esport Competition
Reading Time:
2
minutes
Gamer Phluxy Wins 2019 Swatch DRL Tryouts, the Only Player-to-Professional Drone Pilot Tournament in the World, Earns Spot in DRL's 2019 Season with $75K contract
The Drone Racing League (DRL), the world's premier drone racing circuit, today announced Christopher "Phluxy" Spangler as the winner of the 2019 Swatch DRL Tryouts, the only esports competition that transforms a gamer to pro drone pilot overnight.
Since October 1st, thousands of pilot hopefuls from 65 countries around the world have been battling it out on the DRL Simulator, a true-to-life drone racing sim that helps players fly FPV (First Person View) better in real life. This past Saturday, February 9th during the biggest FPV party of all time, the top 210 contestants went head-to-head in a live esports showdown at the HyperX Esports Arena Las Vegas at the Luxor Hotel. After an intense Round Robin, the fastest 24 players challenged each other during the Quarter Finals, 12 of whom made it to the nail-biting Semi Finals, aiming to secure a spot in the fiercely competitive 6-player Finals. Earning the most points while racing over a city bridge in the final heats of a Swatch map, twenty-eight-year-old gamer from Bloomington, Minnesota, Phluxy, was named the Swatch pilot for the 2019 DRL Allianz World Championship Season and given a professional drone racing contract for $75,000. Millions of fans will watch him race in DRL on premier sports networks in more than 90 countries later this year.
"I'm stoked to have been named the 2019 Swatch Pilot. It feels really surreal and I'm super happy to be able to fly in the 2019 DRL Allianz World Championship Season. Last year at the 2018 Swatch DRL Tryouts, I got fourth, and over the past year, I changed my mindset and the way I trained, putting in a minimum of three hours of practice on the DRL Simulator every day, and it really paid off," said Swatch Pilot Phluxy.
"We're incredibly excited to welcome DRL's newest Swatch Pilot, Phuxy, who went from player-to-pro overnight," said DRL CEO and Founder, Nicholas Horbaczewski. "Taking place on DRL's hyper-realistic drone racing sim, the Swatch DRL Tryouts is the only esport in the world that translates into real sports, further blending the digital and the real of the Sport of the Future."
Swatch released a statement, noting: "Continuing our global partnership with the Drone Racing League to run the 2019 Tryouts, Swatch offers everyone a chance to become the next professional drone pilot by participating in this digital tournament. We are pleased to announce that the winner, Phluxy, is the new official Swatch Pilot and wish him a successful 2019 DRL Allianz World Championship Season."
Last year, after packing in 264 hours of practice on the DRL Simulator, Santa Rosa, California native, Emmanuel "UFO" Moto, raced as the 2018 Swatch Pilot. He offered fans insights into his journey going from player to pilot in the Life of a Drone Racer video series. The 2017 Tryouts winner, Jacob "Jawz" Schneider, even landed a spot in both the 2018 and 2017 DRL Allianz World Championship finales, proving that extensive practice on the DRL Simulator can help pro racers fly to the top.
SOURCE Drone Racing League
Chris Evans, new Virgin Radio DJ, looks to follow up his success of CarFest with the launch of RunFestRun
Reading Time:
2
minutes
Radio DJ Chris Evans and the good people of Virgin Radio have announced the launch of a new running and music festival called RunFestRun.
Billed as 'Britain's biggest running party', the family-friendly festival will take place from 31 May – 2 June this year in the beautiful grounds of Bowood House and Gardens.
With a line-up of well-known bands and DJs to be announced shortly, the three-day camping festival will include running routes ranging from an immersive 2.5K fun run through to a timed half marathon.
"It's been so fantastic and exciting to be back on Virgin Radio and part of that joy has been launching RunFestRun," said Chris Evans.
He continued: "We want people to join us for a jam-packed weekend of running while having a great time outdoors with friends and family. Whether it is your first run or your hundredth, grab your trainers and join us for the nation's big, new running party."
Paula Radcliffe and Steve Cram are both signed up to RunFestRun and the pair of running legends cannot wait to be involved in the exciting new festival.
"RunFestRun is a great opportunity for family and friends to come and enjoy running in the most stunning of settings. With something for the whole family, whether you're an active runner or just an enthusiastic supporter, we can't wait to welcome everyone to this weekend of fun, achievement and bucket loads of laughs," said Steve Cram.
Paula Radcliffe, who will be running with her family at RunFestRun added: "With stunning running routes through the bluebell woods and forest of rhododendrons in the grounds and what I believe is going to be a great music line-up, RunFestRun really will be an unmissable festival for music fans and runners alike."
Away from the meandering runs through the luscious Wiltshire countryside, Virgin Radio sport presenter Vassos Alexander will also host inspirational talks with sporting legends and incredible endurance runners, while there will be lots of activities for children, plus uplifting fitness and wellness classes for everyone to enjoy.
For more information on the event, visit runfestrun.co.uk.
SOURCE RunFestRun