St. Louis Rams and PSL Owners Reach $24-million Settlement of Class Actions says Goldenberg Heller & Antognoli, P.C.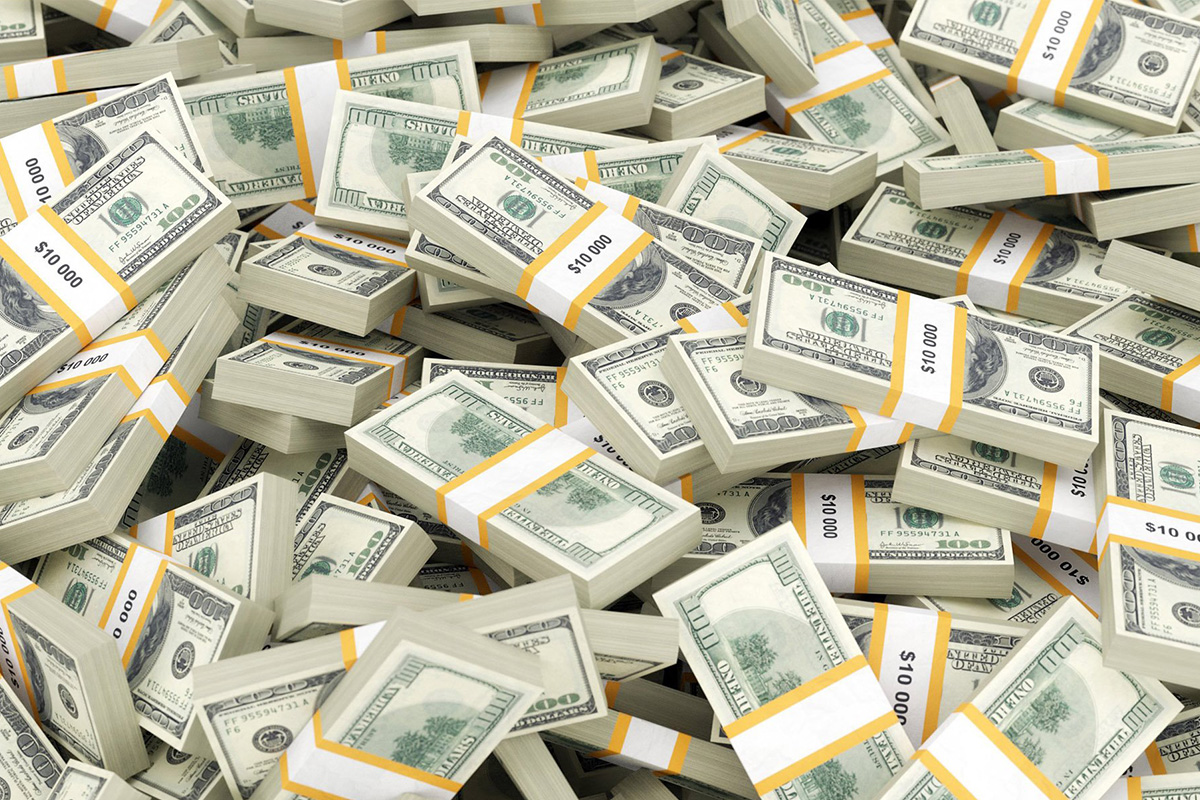 Reading Time:
2
minutes
The St. Louis Rams and individuals who purchased personal seat licenses (PSLs) entitling them to buy season tickets for St. Louis Rams football games through 2024 have agreed to resolve a class action lawsuit on behalf of tens of thousands of individuals.
The settlement, which remains subject to formal review and approval over the next several months by the court, provides for a refund equal to 30-percent of the price paid for each PSL. Thirty percent is based on an amount equivalent to the nine years remaining on the 30-year PSL contract when the Rams moved to Los Angeles after the 2015 season.
"This settlement provides a substantial benefit that matches the relief we sought in the lawsuit," said Kevin Green, attorney with Goldenberg Heller & Antognoli, P.C. "After nearly three years of litigation, and with the help of a skilled mediator, the Honorable William Ray Price, we were able to work with the Rams and their attorneys to resolve the case in a way that fully reimburses the unused portion of the PSL fee to the most loyal fans."
Original PSL contracts entitled owners to purchase season tickets through 2024. PSL contracts initially were sold by an entity called "Fans, Inc." In April 1996, the Rams started selling PSLs directly. The settlement includes purchases made both through Fans, Inc. and the Rams.
The PSLs were sold for $250, $500, $1,000, $2,500, $3,000, and $4,500 each, depending on the location of the seat. When the Rams left for Los Angeles they provided PSL owners neither a refund for the unused years nor the right to use the PSLs to buy tickets in the team's new home.
Attorneys for the PSL holders have filed a motion asking the court to preliminarily approve the settlement. If the court does so, it will require a third-party claims administrator to send notice to all class members about the terms of the settlement, as well as create a settlement website with information about how to file a claim. Class members will be able to file a claim by mail or online at the settlement website and the court will set a deadline for filing claims. In addition, the settlement agreement will provide a process to verify the claim and the amount owed.
SOURCE Goldenberg Heller & Antognoli, P.C.
More than a third of European p2p investors prefer active lifestyle
Reading Time:
3
minutes
Sport and an active lifestyle help investors keep bold thinking and make better investment decisions. According to a recent survey of the European P2P lending platform Robo.cash, 25% of European P2P investors mentioned sports and 11.7% – hiking and camping as their hobby.
In the first turn, the tendency of investors to do sports in their free time can be explained by their intention to stay healthy as much as possible. Almost every fourth (37.7%) considers well-being as an important asset and makes it a priority in life. Besides, such a preventive approach enables investors to spend only a small share of their budget on health issues and preserve funds for more strategic goals.
Interestingly, more than half of the P2P investors who took part in the survey are involved in IT and Finance: 33% and 12%, respectively. Spending most of the day working in an office, they also have to concentrate and perform mental work requiring much energy. Consequently, such alternation of activities allows them to relieve stress, improve concentration and stay energetic letting fresh ideas come.
Providing advantages to any person, sports and active lifestyle particularly benefit investors in preserving critical thinking and helping them to stay bold following their investment strategies. Although types of activities, which P2P investors prefer, do not affect the volumes invested in P2P loans, it still says about their attitude toward trying new things. Thus, the survey has revealed that investors who regularly exercise start their investment path with shares more often than those who prefer less active leisure time. Compared to P2P lending, shares require higher due diligence and self-confidence from investors. In this respect, P2P platforms attract investors who are not ready to start with bold decisions and prefer more simple tools for the first time.
At the same time, it does not mean that other activities are not in favour. Along with sports and other pastime activities, every fifth investor (21.3%) reads books in the free time. That is the second most popular answer. However, reading may not be just a hobby. More likely, it is a way for investors to broaden their outlook and increase financial literacy to make even better investment decisions.
Among other hobbies, respondents also mentioned listening to music, cooking, blogging, travelling and dancing.
The P2P platform Robo.cash conducted the survey for two weeks in the second half of September. In total, it involved 600 respondents from the European countries who invest on various P2P lending platforms.
SERGEY SEDOV, Founder & CEO of Robo.Cash
Sergey Sedov is Founder and CEO of the P2P lending platform Robo.cash. His total entrepreneurial experience amounts to 17 years embracing business management, alternative lending, real estate, commerce and production. He established his first offline lending company in 2010. In 2013, Sergey started building the micro consumer lending holding Robocash Group. Today, its companies are represented in 8 markets in Europe and Asia and provide access to finance to more than 7.9 million customers.
 ABOUT THE COMPANY:
Robo.cash is a Croatia based fully automated P2P platform with a buyback guarantee on investments operating within the European Union and Switzerland. Launched in February 2017, the platform belongs to the financial holding Robocash Group that unites non-bank consumer lending companies in seven markets in Europe and Asia. As a part of the group, Robo.cash works according to a "peer-to-portfolio" model providing an opportunity to invest in short-term loans issued by the affiliated companies. For the time of operation, it has attracted over €9 mln of investments, which has allowed to finance €115 mln worth of loans.
India's Biggest Inter-College Sports Show, Maruti Suzuki Arena Devils Circuit College Frenzy 2.0, Crosses 3 Million Views in Less Than 3 Weeks
Reading Time:
2
minutes
India's biggest inter-college show, Maruti Suzuki Arena Devils Circuit College Frenzy (MSADCCF), hosted by Volano Entertainment Pvt. Ltd, is a sport and entertainment-based Inter College Challenge that debuted on Indian national television last year to fantastic response. It is a first-of-its-kind competition that gave a platform to India's university students to showcase their fitness levels.
Designed as a team-based competition, MSADCCF is an obstacle race that pushes participants not only physically but tests them under pressure situations. After a three-month audition drive held across numerous colleges pan India and over 10,000 video entries received through the website, the top 16 teams are filmed for the season. Each college sends a three-member team that performs as one cohesive and coordinated unit to stand a chance to win the coveted title of India's Fittest College Team and cash components of up to INR 10.0 Lacs, while the fastest runner in the Finals receives a Maruti Suzuki Swift car-the biggest prize in amateur sports.
After the major success in its first season last year, the second season of MSADCCF was launched on SonyLiv this month as a six-episode series. Alongside, multiple smaller digital films were released across social media platforms including the Facebook, Instagram and YouTube pages of the property.
Apart from the wide reach through SonyLiv, just in a period of three weeks, the show has crossed 3 million views on Facebook alone, firmly establishing the property as the most widely watched inter-college challenge in the country.
Having reached this milestone, Adnan Adeeb, Managing Director & Co-Founder, Volano Entertainment Pvt. Ltd., said, "We are thrilled to receive such stupendous response in the first month of the launch of our second season. This is undoubtedly the most challenging, competitive, and rewarding event for college students in the country and 3 Million views proves that we're doing something right. What's new this season is our move from TV last season to OTT platform SonyLiv, a strategic move since our audience is more active digitally. We hope to reach out to wider audiences through our broadcast partner and continue growing as we have."
SOURCE Volano Entertainment Pvt Ltd
1st Annual Alexandria Ocasio-Cortez 5K Family Fun Run / Walk
Reading Time:
2
minutes
The 1st Annual Alexandria Ocasio-Cortez 5K is a Family Fun Run & 1K Kid Dash supporting U.S. Congresswoman Alexandria Ocasio-Cortez & a Green New Deal on the Saturday following Earth Day. The course will take runners around Astoria Park and along the waterfront on Shore Blvd. Enjoy the beauty of NY's 14th Congressional District on a Greenway stretching between two majestic bridges. The route is easy, mostly flat, and fast. Organized by Race Director Tim Hayes of Productions NYC LLC.
Reduced rates are available for early registration. Runners are encouraged to form teams, bring together friends, co-workers, family and even their dogs in support of creating a better & cleaner environment for us all.
We ask all runners to support Alexandria Ocasio-Cortez and a Green New Deal by making a direct donation in any amount here.
Use mass transit if possible. The N/W, Q100 & Q69, & NYC Ferry are nearby. Citi Bike docking stations are located at Astoria Park. Free parking is available. Please carpool if driving.
If you can't attend, the AOC 5K Virtual Run allows everyone to join. The concept is simple. Register for the event, make a donation in any amount supporting a Green New Deal via the link provided then complete the distance. This could be during a morning run, on a treadmill, or just as a personal challenge. Record your distance on a running app then submit evidence of the run and of your donation.  A Green New Deal 5K race shirt and official race bib will be sent to you in the mail. (U.S. residents only)
Race Director Tim Hayes said, "A Green New Deal will provide everyone, young & old, rich & poor with the benefits of a healthier, cleaner and more sustainable world that can last for generations.  I am proud to support leaders with strength, determination and vision.  Alexandria Ocasio-Cortez has demonstrated that she is that person. I am honored to help. I hope others will join us on April 27 at Astoria Park in Queens."
SOURCE Productions New York City LLC