St. Louis Rams and PSL Owners Reach $24-million Settlement of Class Actions says Goldenberg Heller & Antognoli, P.C.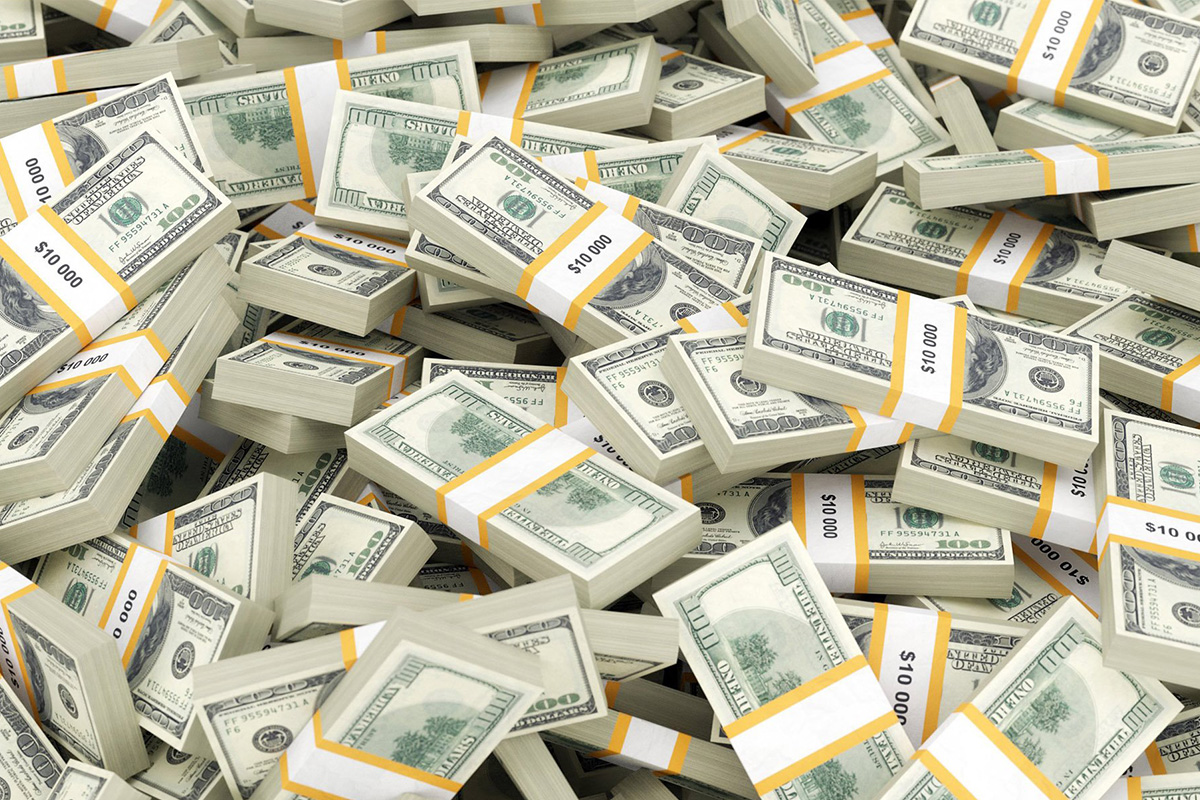 Reading Time:
2
minutes
The St. Louis Rams and individuals who purchased personal seat licenses (PSLs) entitling them to buy season tickets for St. Louis Rams football games through 2024 have agreed to resolve a class action lawsuit on behalf of tens of thousands of individuals.
The settlement, which remains subject to formal review and approval over the next several months by the court, provides for a refund equal to 30-percent of the price paid for each PSL. Thirty percent is based on an amount equivalent to the nine years remaining on the 30-year PSL contract when the Rams moved to Los Angeles after the 2015 season.
"This settlement provides a substantial benefit that matches the relief we sought in the lawsuit," said Kevin Green, attorney with Goldenberg Heller & Antognoli, P.C. "After nearly three years of litigation, and with the help of a skilled mediator, the Honorable William Ray Price, we were able to work with the Rams and their attorneys to resolve the case in a way that fully reimburses the unused portion of the PSL fee to the most loyal fans."
Original PSL contracts entitled owners to purchase season tickets through 2024. PSL contracts initially were sold by an entity called "Fans, Inc." In April 1996, the Rams started selling PSLs directly. The settlement includes purchases made both through Fans, Inc. and the Rams.
The PSLs were sold for $250, $500, $1,000, $2,500, $3,000, and $4,500 each, depending on the location of the seat. When the Rams left for Los Angeles they provided PSL owners neither a refund for the unused years nor the right to use the PSLs to buy tickets in the team's new home.
Attorneys for the PSL holders have filed a motion asking the court to preliminarily approve the settlement. If the court does so, it will require a third-party claims administrator to send notice to all class members about the terms of the settlement, as well as create a settlement website with information about how to file a claim. Class members will be able to file a claim by mail or online at the settlement website and the court will set a deadline for filing claims. In addition, the settlement agreement will provide a process to verify the claim and the amount owed.
SOURCE Goldenberg Heller & Antognoli, P.C.
Fitbit Enhances Health and Fitness Smartwatch Experience Powered by Fitbit OS 3.0 Update, New Popular Brand Apps and Advanced Developer Tools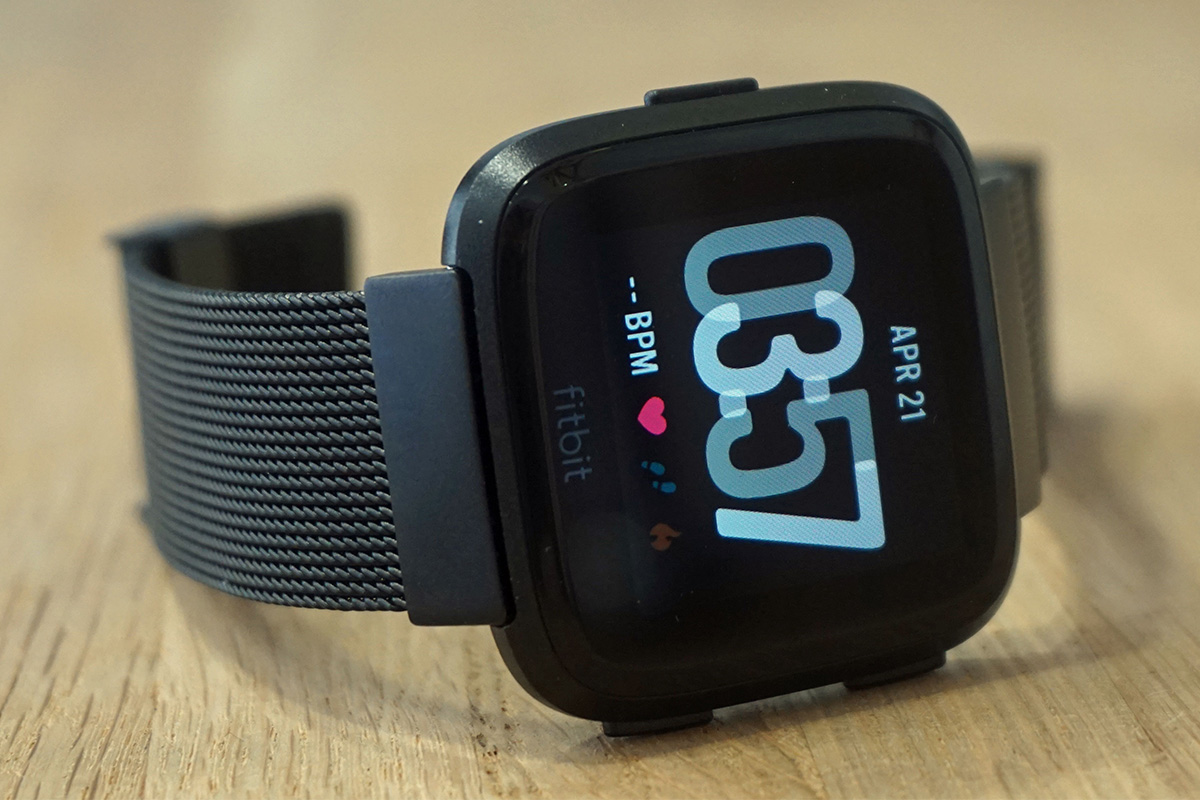 Reading Time:
4
minutes
Fitbit OS 3.0 delivers an upgraded on-device dashboard and goal-based exercise modes to Fitbit Ionic, Fitbit Ionic: adidas edition and Fitbit Versa, along with new popular brand apps and clock face
Fitbit (NYSE: FIT), the leading global wearables brand, today announced advancements to the on-device Fitbit user experience for its popular smartwatches:
Starting today, Fitbit OS 3.0 for Fitbit Ionic, Fitbit Ionic: adidas edition and Fitbit Versa smartwatches lets you see even more personal data at-a-glance, including sleep and expanded exercise view, plus adds quick logging for weight and water intake, so it's easier than ever to take action based on data right from your wrist.
10 new popular brand apps across health, fitness, smart home and lifestyle brands were announced, including achu health, Couch to 5K, Genius Wrist and MySwimPro. Others like FitBark, MINDBODY and TRX are coming soon to the Fitbit App Gallery, offering more tools to help maximize your health and simplify your life.
New Fitbit Exercise API and open-source developer tools provide Fitbit's global developer community with faster, more efficient ways to build complex and innovative health and fitness apps and clock faces for Fitbit smartwatches; new developer apps Alpine Snow and Skateboard launch starting today.
Female Health Tracking trends will arrive in the Fitbit app in early 2019, offering a comprehensive view of menstrual cycle data including symptom trends, over time.
"We are excited to announce these software and app updates as they provide Fitbit smartwatch users with more ways to take action based on their personal data to achieve their health and fitness goals," said Jon Oakes, Senior Vice President of Product at Fitbit.
Take action right from your wrist with more health data and quick logging
The Fitbit OS 3.0 update delivers an expanded on-device dashboard to easily view additional and expanded stats and data, including sleep, log water intake and weight, with expanded exercise stats, heart rate and hourly activity, allowing you more ways to take control of and manage your important personal health data right from your wrist. Goal-based exercise modes have been added to Ionic, Ionic: adidas edition and Versa, so you can set a goal for calories burned, distance or time for 15+ exercises, including running, biking, swimming and more, and see real-time stats, progress and celebrations when goals are reached.
New health and fitness apps from popular brands
Fitbit is expanding its Fitbit App Gallery with 10 new popular brand apps to deliver enhanced health and fitness experiences and provide you with more unique ways to simplify your every day. These apps integrate with Fitbit data to offer guidance and insights to help track your progress and motivate you along your health and fitness journey.
Available starting today in the Fitbit Featured App Gallery are four new popular brand apps and clock faces:
achu health: This clock face transfers your Fitbit data to achu's illness prediction technology to help you evaluate potential illness, providing alerts when your body show signs of sickness before it happens.
Couch to 5K: Pulls your Fitbit data including distance and calories burned to provide you with insights and training programs for races ranging from 5K to a marathon.
Genius Wrist: Features four apps (Gym Genius, Gym Time Pro, Workout Builder and Workout Genius) which provide structured on-device workouts, productivity and visualization tools, offering different ways for you to view your Fitbit data and workout anywhere, anytime.
MySwimPro: Offers custom guided swim workouts, training plans and video coaching for all levels, using real-time heart rate from your Fitbit device to help you improve your swim performance. Post-workout analytics pull personal workout data to track progress and measure improvement.
"We are partnering with some of the most popular health and fitness brands to develop apps that leverage Fitbit data to offer unique experiences and deliver more valuable and personal insights to help our users to live healthier lifestyles," said Tim Rosa, Chief Marketing Officer at Fitbit. "For example, apps like achu health pairs your Fitbit data with illness prediction technology to help you manage signs of sickness, and MySwimPro helps you improve swimming performance with personalized coaching plans based on your heart rate data during swimming workouts."
Additional third-party apps coming in early 2019 include:
Charity Miles: Syncs with your Fitbit activity data to raise money for 40 of the world's top charities for every mile logged.
FitBark: Helps you and your dog get healthy together by showing your daily Fitbit stats such as activity, distance and calories burned alongside those of your canine companion.
MINDBODY: Keep your fitness and wellness top of mind with the ability to check the schedule at your favorite studios and view your upcoming MINDBODY classes from your wrist.
TRX®: Guided workouts coach you through quick and effective TRX Suspension Training® workouts that track biometrics using your Fitbit data, helping you get stronger and reach your fitness goals.
Advanced developer capabilities and innovative new apps
Since Fitbit launched its App Gallery in late 2017, its growing global community of more than 44,000
developers will now have access to more advanced capabilities, including a new Exercise API that makes it faster and easier to create, build and innovate more complex, high-quality apps for Fitbit smartwatch users. A new Scientific API helps developers and researchers perform advanced data processing through a more efficient collection of math, statistical and digital signal processing functions.
Developers can now utilize their own algorithms when building health and fitness apps, in order to create more intricate apps in less time, and can easily record custom exercise sessions on the Fitbit platform. This allows developers to design Fitbit smartwatch apps for more complex activities like snowboarding, skiing and skateboarding, so you can keep track of more specific activities that aren't necessarily step-based.
For example, starting today are two innovative developer-created apps leveraging the latest APIs that will appear in the Fitbit Featured App Gallery:
Alpine Snow: Take your Fitbit device on the slopes with the ability to track distance travelled, number of runs, speed, altitude, weather conditions, calories burned and heart rate in real-time, with the session available to view in the Fitbit App along with your GPS route.
Skateboard: Track your speed, heart rate, calories burned, and distance traveled while you skateboard, based on your Fitbit data.
All new popular brand and developer apps will be available in addition to the existing suite of 15+ Exercise Modes and more than 1,200 apps and clock faces currently accessible to Fitbit smartwatch users.
Period trends coming to Female Health Tracking
Last, Female Health Tracking, a highly engaged feature by women in the Fitbit app[1], will introduce menstrual cycle trends in the Fitbit app, allowing you to see your menstrual cycle data, logged symptoms and trends all in one place no matter what Fitbit device you use.
[1] Based on Fitbit data of women who have added the feature, August & September, 2018.
BMW of Springfield hosts New York Yankee Mariano Rivera at the Reveal of Lightning M4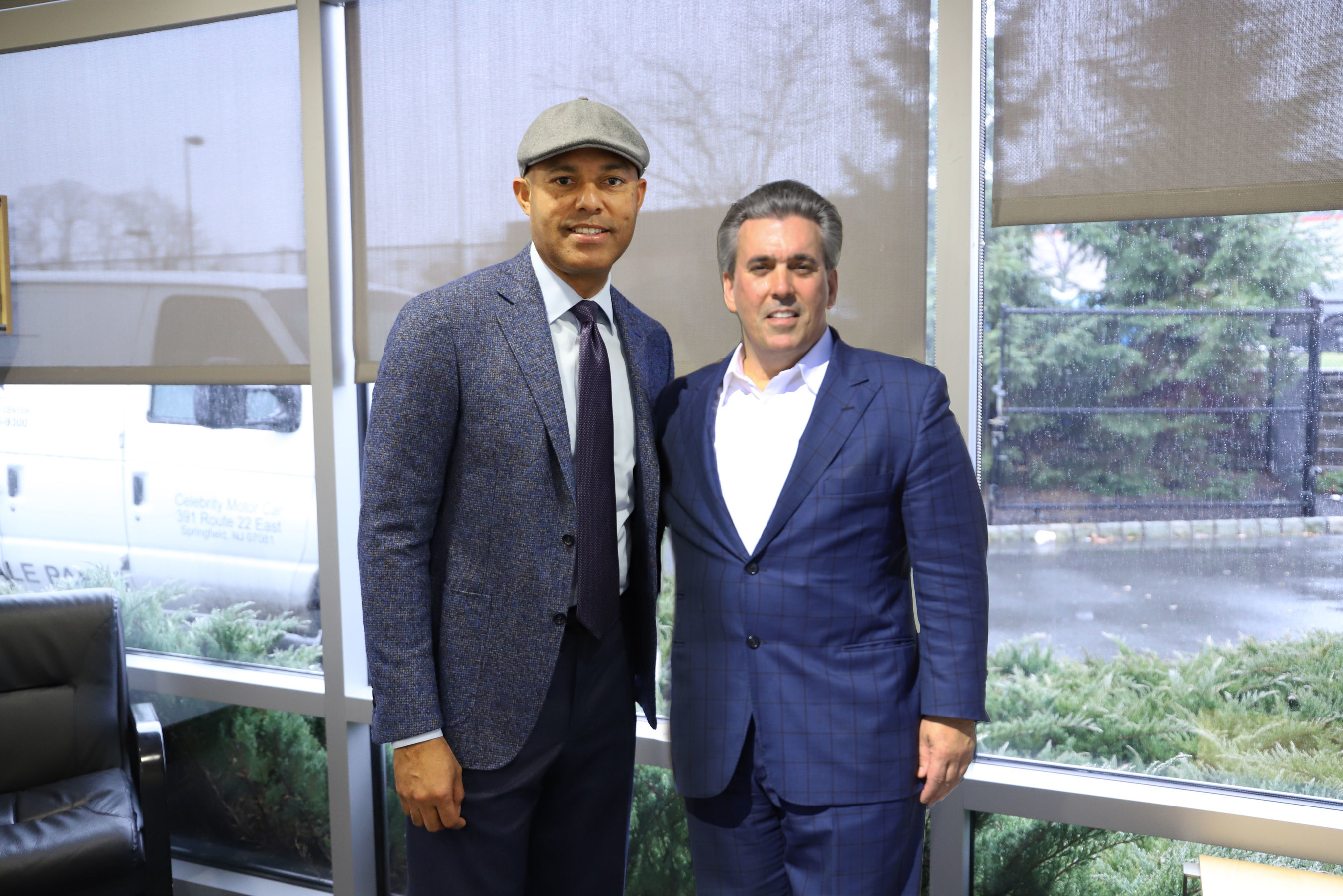 Reading Time:
1
minute
Worlds collide at BMW of Springfield when the New York Yankee legend stepped foot into Tom Maoli's Celebrity Motor Car Company dealership. Baseball legend Mariano Rivera, played 19 seasons in the MLB for the New York Yankees, from 1995 to 2013 is known for being the greatest relief pitcher of all time and pitched in for a great cause!
On December 16, 2018 Mariano came to support Tom for the unveiling of the "Lightning M4," which is owned by his son, Mariano Rivera Jr. Celebrity Motor Car Company's BMW of Springfield hosted the reveal of the custom designed BMW "Lightning M4." Rivera's vehicle was showcased and unveiled by designer Corsa Auto Design and installer Moemodz.
The event was a "HOME RUN."
All proceeds of the event went to the baseball legend's charity which was St. Mary's Healthcare System for Children in New York City.
Focus on China Sports Culture Expo & China Sports Tourism Expo 2018: Forums Build International Professional Industrial Exchange Platforms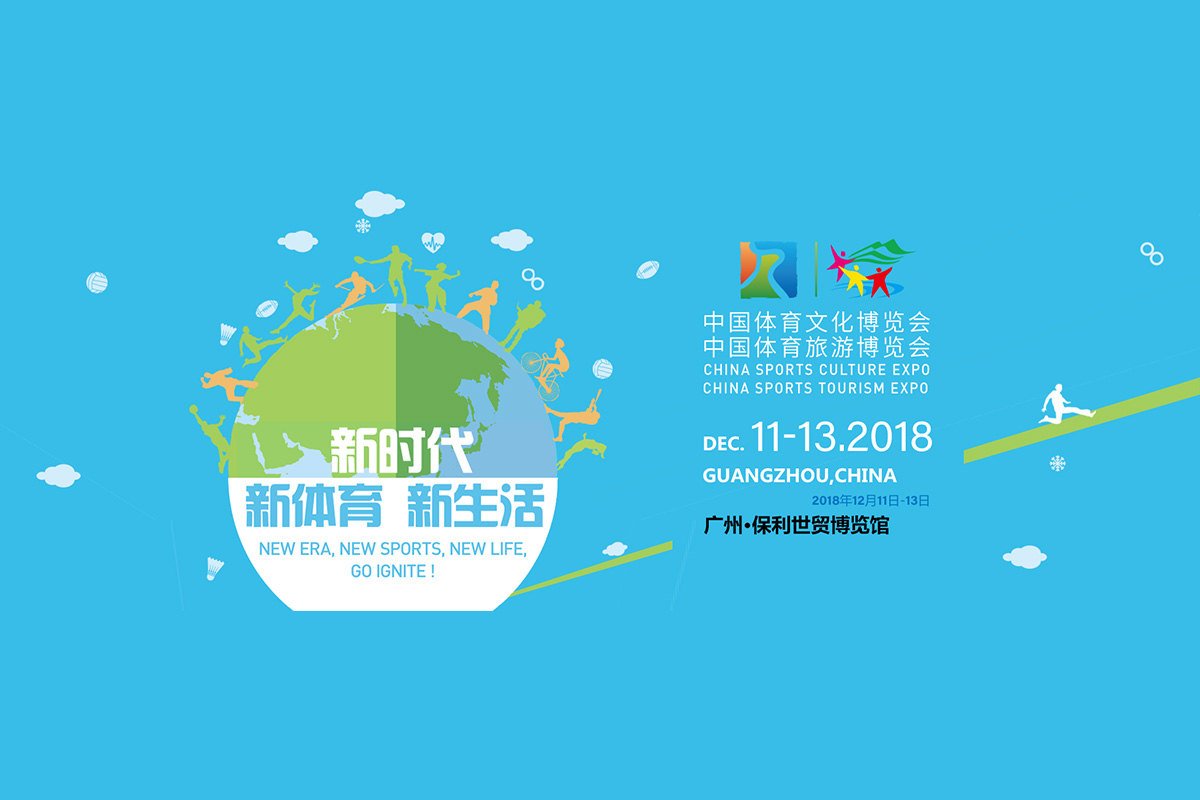 Reading Time:
4
minutes
On December 11, China Sports Culture Expo & China Sports Tourism Expo 2018 (CSCTE 2018) opened in Guangzhou. With the theme "New Era, New Sports, New Life", the three-day event included the main conference "China International Sports Culture & Tourism Summit", Sports Directors' Forum and parallel forums. Hundreds of guests, including domestic and foreign industrial leaders, experts and scholars, senior executives of renowned enterprises, celebrated investors and entrepreneurs, delivered speeches and participated in dialogues. They interpreted the development trend of sports culture and tourism, and explored new ideas for the upgrading of China's sports industry.
Main forum focus on national strategies
Remarkably, CSCTE 2018 was held under the guidance of the new thought in the new era. It tallies with the overall situation of sports reform and development and accords with the development strategy of China's sports industry.
At "China International Sports Culture & Tourism Summit", Tu Xiaodong, Director of the Press and Publicity Department of General Administration of Sport of China (GAS); Poul-Erik Hoyer, President of Badminton World Federation; Burton Shipley, FIBA Central Board Member, FIBA Oceania President and Chairman of Coordination Commission of FIBA Basketball World Cup China 2019; and Timothy T. T. FOK, President of Olympic Committee of Hong Kong, China, delivered keynote speeches.
Then Jose Damiani, President of International Mind Sports Association; Gianni Merlo, President of International Sports Press Association; Hugo Shong, Founding Chairman of IDG Capital; Zhang Li, Vice President of IDG China; Xu Haifeng, China's first Olympic goal medalist; and Gao Min, China's first Olympic gold medalist on springboard, attended a dialogue. Under the theme of "New Era, New Sports, New Life", they discussed sports industry transformation and upgrading, local sports culture development, the building of characteristic local sports tourism items and other issues.
Sports Directors' Forum was held during the main forum. Directors of sports bureaus of provinces and autonomous regions including Jiangsu, Shanxi, Hubei and Qinghai offered opinions and suggestions on the cultivation of Chinese athletes, the development of China sports culture & tourism industry and other issues.
The parallel forums focus on sports industry innovation and development
To promote the rapid and healthy development of China's sports industry, Sports Business Forum was held on the afternoon of December 11, Olympic Culture Development Forum, Museum Curators' Forum, Sports Culture & Tourism Innovation and Entrepreneurship Competition and VC Forum, Culture & Tourism Industry Development Forum, Sports Marketing and Sports Event IP Forum, Youth Sports Development Forum, Winter Sports Industry Forum and other parallel forums were held on December 12.
Organizers and operators of world top sports events were invited to Sports Business Forum. Under the theme of "Sports Business-New Idea for Integrated Development", the attendees discussed the industrial trend of integrated development of sports business, resource transformation, the collaborative development of industries and other issues, presenting an international business exchange feast to domestic sports practitioners.
Sports Culture & Tourism Innovation and Entrepreneurship Competition and VC Forum, organized by International Data Group (IDG), attracted innovation & start-up enterprises in fields such as sports culture, sports tourism and cultural creativity. The competition covered the traditional sports industry, sports+ Internet, new sports business, sports events, the cultural industry, tourism and other fields. The organizer provided capital and all-round software & hardware support for the participating teams and enterprises.
The Culture & Tourism Industry Development Forum invited guests from provincial and municipal tourism administrations, scenic spot operators, institutional investors, real estate developers, OTAs and other fields, to discuss the development orientation of the sports culture & tourism industry and the problems arising in the implementation of culture & tourism projects, and planned for the future development of the culture & tourism industry, thereby promoting the prosperity of the culture & tourism industry.
The Sports Marketing and Sports Event IP Forum invited operators and sponsors of branded sports events, as well as law firms, for a roundtable dialogue themed "Online-Offline Integrated Sports Event Brand Marketing". The attendees discussed the practical methodology of sports events and business marketing, to promote the development of the sports industry.
Thanks to national policy dividends for sports and the upcoming 2022 Beijing Winter Olympic Games, China's winter sports industry enjoys bright prospect. At Winter Sports Industry Forum on December 12, with focus on the shortage of China's winter sports professionals, the poor operations and imbalanced development of skating rinks and ski resorts, and other problems, international winter sports associations and operators delivered keynote speeches and shared their experience, to offer constructive solutions for winter sports development in China.
Chinese and foreign experts underline talent cultivation and cultural heritance
Apart from the forums focusing on the innovative development of the sports industry, Olympic Culture Development Forum, Museum Curators' Forum and Youth Sports Development Forum were also held during CSCTE 2018.
The Olympic Culture Development Forum invited Olympic culture research experts, leaders of international sports federations and experts at Olympic venue operation, to discuss the development plan and layout of Olympic culture in cities, the post-games use of venues, international cultural cooperation and exchanges between a number of important topics. At Museum Curators' Forum, the attendees discussed the relations between studies of museums (especially sports museums), social progress and sports development, and exchanged ideas on technology upgrading, innovative development and professional talent training with focus on the future development of modern museums. "Strong youths lead to a strong country". The Youth Sports Development Forum invited university presidents, to discuss the development of China's youth sports and the solution for talent cultivation with Chinese and foreign sports educators, government officials and sports entrepreneurs.
The substantial parallel forums running for two days gained unanimous praise from the attendees.
Fabulous interactive experience, diverse supporting activities
CSCTE 2018 featured five highlights: international vision, professional market operation, crossover integration, characteristic sports culture experience, coordinated development of "Belt and Road" regions.
In addition to professional and international forums, CSCTE 2018 included six thematic zones: Sports Culture Zone, Sports Culture & Tourism Creativity Zone, Sports Organization Zone, Regional Sports Culture & Tourism Zone, Sports Technology and Broad Health Zone, Sports Brand Zone, as well as more than 10 supporting activities. They showed the new look of Chinese sports culture and presented a lively interactive sports culture experience.
CSCTE 2018 will activate the sports spirit of the public, tell more beautiful Chinese sports stories, and integrate with the global sports industry to achieve win-win results and usher in a new era for the sports development of China.
SOURCE IDG Sports