St. Louis Rams and PSL Owners Reach $24-million Settlement of Class Actions says Goldenberg Heller & Antognoli, P.C.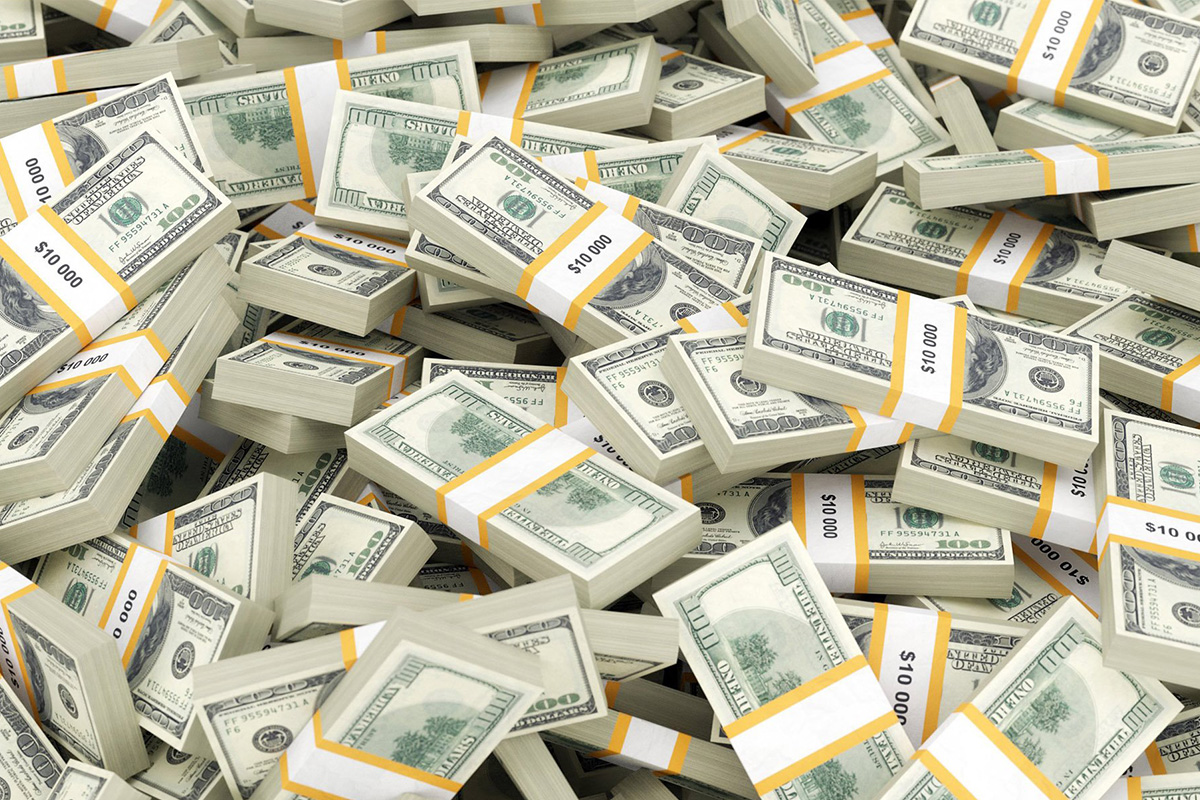 Reading Time:
2
minutes
The St. Louis Rams and individuals who purchased personal seat licenses (PSLs) entitling them to buy season tickets for St. Louis Rams football games through 2024 have agreed to resolve a class action lawsuit on behalf of tens of thousands of individuals.
The settlement, which remains subject to formal review and approval over the next several months by the court, provides for a refund equal to 30-percent of the price paid for each PSL. Thirty percent is based on an amount equivalent to the nine years remaining on the 30-year PSL contract when the Rams moved to Los Angeles after the 2015 season.
"This settlement provides a substantial benefit that matches the relief we sought in the lawsuit," said Kevin Green, attorney with Goldenberg Heller & Antognoli, P.C. "After nearly three years of litigation, and with the help of a skilled mediator, the Honorable William Ray Price, we were able to work with the Rams and their attorneys to resolve the case in a way that fully reimburses the unused portion of the PSL fee to the most loyal fans."
Original PSL contracts entitled owners to purchase season tickets through 2024. PSL contracts initially were sold by an entity called "Fans, Inc." In April 1996, the Rams started selling PSLs directly. The settlement includes purchases made both through Fans, Inc. and the Rams.
The PSLs were sold for $250, $500, $1,000, $2,500, $3,000, and $4,500 each, depending on the location of the seat. When the Rams left for Los Angeles they provided PSL owners neither a refund for the unused years nor the right to use the PSLs to buy tickets in the team's new home.
Attorneys for the PSL holders have filed a motion asking the court to preliminarily approve the settlement. If the court does so, it will require a third-party claims administrator to send notice to all class members about the terms of the settlement, as well as create a settlement website with information about how to file a claim. Class members will be able to file a claim by mail or online at the settlement website and the court will set a deadline for filing claims. In addition, the settlement agreement will provide a process to verify the claim and the amount owed.
SOURCE Goldenberg Heller & Antognoli, P.C.
Autotrader Donates Vehicle in Collaboration with Turner Sports During NBA All-Star
Reading Time:
1
minute
Autotrader has teamed up with Turner Sports and the National Basketball Association for the thirteenth consecutive year to alter the lives of a deserving family with the donation of a new vehicle, presented this year to a recipient of the Muscular Dystrophy Association (MDA).
During the regular NBA season, hosts of the Emmy® Award-winning Inside the NBA studio team – Ernie Johnson, Shaquille O'Neal, Kenny Smith and Charles Barkley – faced off in the Autotrader All-Star Drive fantasy basketball challenge. During TNT NBA Tip-Off presented by Autotrader, hosts selected the player that they thought would be the top performer during that night's TNT double-header with the winner receiving a donation of a new vehicle to the charity of his choice, courtesy of Autotrader.
This year's winner, Ernie Johnson, was playing to benefit MDA, a non-profit organization committed to transforming the lives of people affected by muscular dystrophy, ALS and related neuromuscular diseases through innovations in science and care. Through searching for a cure and accelerating therapy discoveries, MDA creates a community, participating in educational conferences, events and materials for families and healthcare providers to aid those affected by neuromuscular diseases.
Johnson presented a deserving family with the gift of a brand-new vehicle. Footage from the giveaway was featured within Saturday evening's TNT NBA Tip-Off presented by Autotrader. This year's NBA All-Star was held in Charlotte, N.C.on February 16.
"We are thrilled to have the opportunity to donate a new vehicle and give back to the remarkable family," said Greta Crowley, vice president of marketing for Autotrader. "These meaningful partnerships allow us to give back through charitable organizations, highlighting Autotrader's commitment to serve our local communities."
For more information and news from Autotrader, visit press.autotrader.com, follow us on Twitter at https://twitter.com/Autotrader_com (or @Autotrader_com), Instagram at https://www.instagram.com/autotrader_com/ (or @autotrader_com), like our page on Facebook at https://www.facebook.com/autotrader/, add us on Snapchat (@Autotrader_com), and get updates at Google+ at https://plus.google.com/+Autotrader.
SOURCE Autotrader
The Drone Racing League And Swatch Introduce 2019 Swatch Pilot, Winner Of Global Esport Competition
Reading Time:
2
minutes
Gamer Phluxy Wins 2019 Swatch DRL Tryouts, the Only Player-to-Professional Drone Pilot Tournament in the World, Earns Spot in DRL's 2019 Season with $75K contract
The Drone Racing League (DRL), the world's premier drone racing circuit, today announced Christopher "Phluxy" Spangler as the winner of the 2019 Swatch DRL Tryouts, the only esports competition that transforms a gamer to pro drone pilot overnight.
Since October 1st, thousands of pilot hopefuls from 65 countries around the world have been battling it out on the DRL Simulator, a true-to-life drone racing sim that helps players fly FPV (First Person View) better in real life. This past Saturday, February 9th during the biggest FPV party of all time, the top 210 contestants went head-to-head in a live esports showdown at the HyperX Esports Arena Las Vegas at the Luxor Hotel. After an intense Round Robin, the fastest 24 players challenged each other during the Quarter Finals, 12 of whom made it to the nail-biting Semi Finals, aiming to secure a spot in the fiercely competitive 6-player Finals. Earning the most points while racing over a city bridge in the final heats of a Swatch map, twenty-eight-year-old gamer from Bloomington, Minnesota, Phluxy, was named the Swatch pilot for the 2019 DRL Allianz World Championship Season and given a professional drone racing contract for $75,000. Millions of fans will watch him race in DRL on premier sports networks in more than 90 countries later this year.
"I'm stoked to have been named the 2019 Swatch Pilot. It feels really surreal and I'm super happy to be able to fly in the 2019 DRL Allianz World Championship Season. Last year at the 2018 Swatch DRL Tryouts, I got fourth, and over the past year, I changed my mindset and the way I trained, putting in a minimum of three hours of practice on the DRL Simulator every day, and it really paid off," said Swatch Pilot Phluxy.
"We're incredibly excited to welcome DRL's newest Swatch Pilot, Phuxy, who went from player-to-pro overnight," said DRL CEO and Founder, Nicholas Horbaczewski. "Taking place on DRL's hyper-realistic drone racing sim, the Swatch DRL Tryouts is the only esport in the world that translates into real sports, further blending the digital and the real of the Sport of the Future."
Swatch released a statement, noting: "Continuing our global partnership with the Drone Racing League to run the 2019 Tryouts, Swatch offers everyone a chance to become the next professional drone pilot by participating in this digital tournament. We are pleased to announce that the winner, Phluxy, is the new official Swatch Pilot and wish him a successful 2019 DRL Allianz World Championship Season."
Last year, after packing in 264 hours of practice on the DRL Simulator, Santa Rosa, California native, Emmanuel "UFO" Moto, raced as the 2018 Swatch Pilot. He offered fans insights into his journey going from player to pilot in the Life of a Drone Racer video series. The 2017 Tryouts winner, Jacob "Jawz" Schneider, even landed a spot in both the 2018 and 2017 DRL Allianz World Championship finales, proving that extensive practice on the DRL Simulator can help pro racers fly to the top.
SOURCE Drone Racing League
Chris Evans, new Virgin Radio DJ, looks to follow up his success of CarFest with the launch of RunFestRun
Reading Time:
2
minutes
Radio DJ Chris Evans and the good people of Virgin Radio have announced the launch of a new running and music festival called RunFestRun.
Billed as 'Britain's biggest running party', the family-friendly festival will take place from 31 May – 2 June this year in the beautiful grounds of Bowood House and Gardens.
With a line-up of well-known bands and DJs to be announced shortly, the three-day camping festival will include running routes ranging from an immersive 2.5K fun run through to a timed half marathon.
"It's been so fantastic and exciting to be back on Virgin Radio and part of that joy has been launching RunFestRun," said Chris Evans.
He continued: "We want people to join us for a jam-packed weekend of running while having a great time outdoors with friends and family. Whether it is your first run or your hundredth, grab your trainers and join us for the nation's big, new running party."
Paula Radcliffe and Steve Cram are both signed up to RunFestRun and the pair of running legends cannot wait to be involved in the exciting new festival.
"RunFestRun is a great opportunity for family and friends to come and enjoy running in the most stunning of settings. With something for the whole family, whether you're an active runner or just an enthusiastic supporter, we can't wait to welcome everyone to this weekend of fun, achievement and bucket loads of laughs," said Steve Cram.
Paula Radcliffe, who will be running with her family at RunFestRun added: "With stunning running routes through the bluebell woods and forest of rhododendrons in the grounds and what I believe is going to be a great music line-up, RunFestRun really will be an unmissable festival for music fans and runners alike."
Away from the meandering runs through the luscious Wiltshire countryside, Virgin Radio sport presenter Vassos Alexander will also host inspirational talks with sporting legends and incredible endurance runners, while there will be lots of activities for children, plus uplifting fitness and wellness classes for everyone to enjoy.
For more information on the event, visit runfestrun.co.uk.
SOURCE RunFestRun