Bellabeat Introduces Time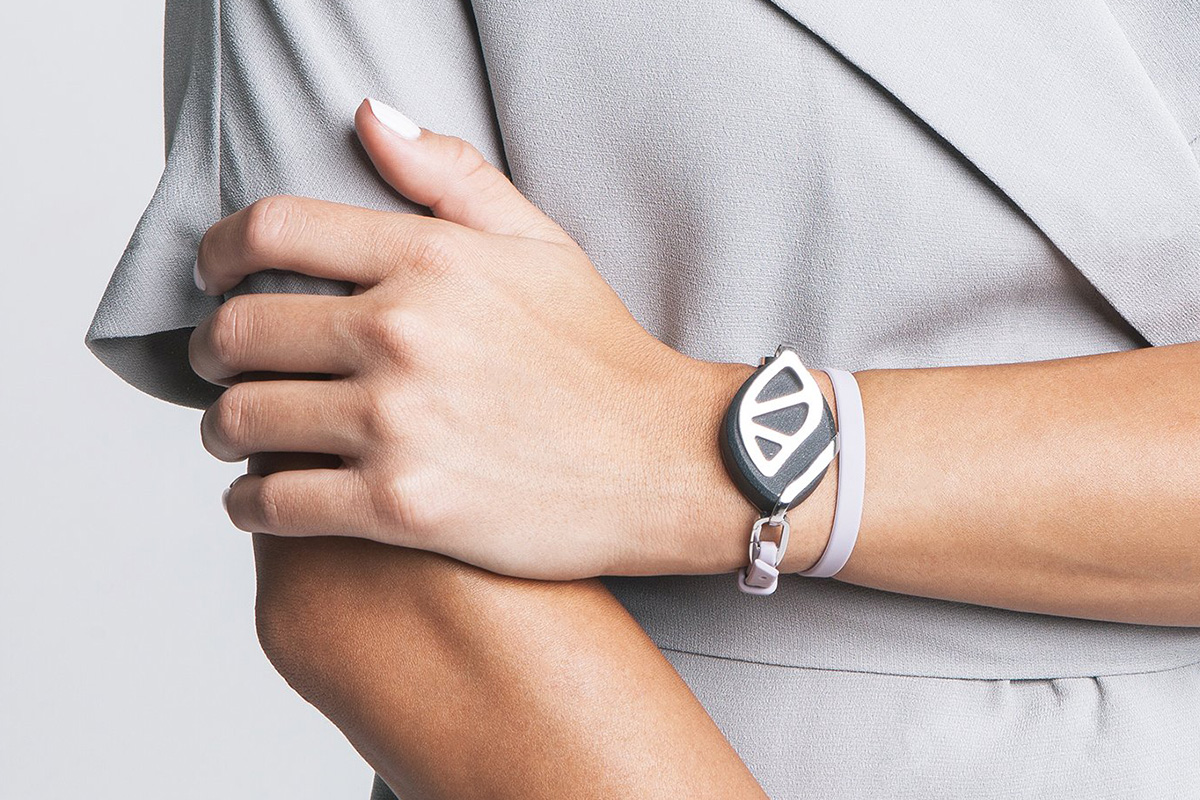 Reading Time:
1
minute
Bellabeat is expanding its collection of fashionable wellness accessories for women with the launch of Time, a hybrid watch. The must-have accessory features a stylish analog design with the capabilities of a health tracker for all women on the go.
Time connects wirelessly to the existing Bellabeat app to continuously track health-related activity throughout the day to improve overall well-being. Using Bellabeat's unique stress-predicting algorithm, Time also helps monitor sleep, meditation and menstrual cycles to improve overall well-being and prepare wearers to tackle stressful situations. Easily controlled vibration reminders also allow users to schedule updates to address periods of prolonged inactivity.
"Since Bellabeat launched, we've been creating fashionable and functional health trackers for women—and we saw a tremendous opportunity to expand with a watch," said Bellabeat CCO and Co-Founder Urska Srsen. "We're incredibly excited to be able to help our consumers on their wellness journey by offering a wide range of versatile wellness accessories that fit every style and occasion."
Time will be available in two beautiful finishes including gold and rose stainless steel with a wide range of interchangeable strap accessories to fit wearers' personal style. The watch is also water resistant so can be worn wherever you go! The battery life lasts up to six months and can be easily replaced with a tool, which is included in the package so no charger is needed. Time retails for $179and will be available for purchase on the Bellabeat website: https://webshop.bellabeat.com/.
Features include:
Stress Resistance Prediction
Research by True Fit Reveals Brits Amass £32k Worth of Unworn Clothing Over a Lifetime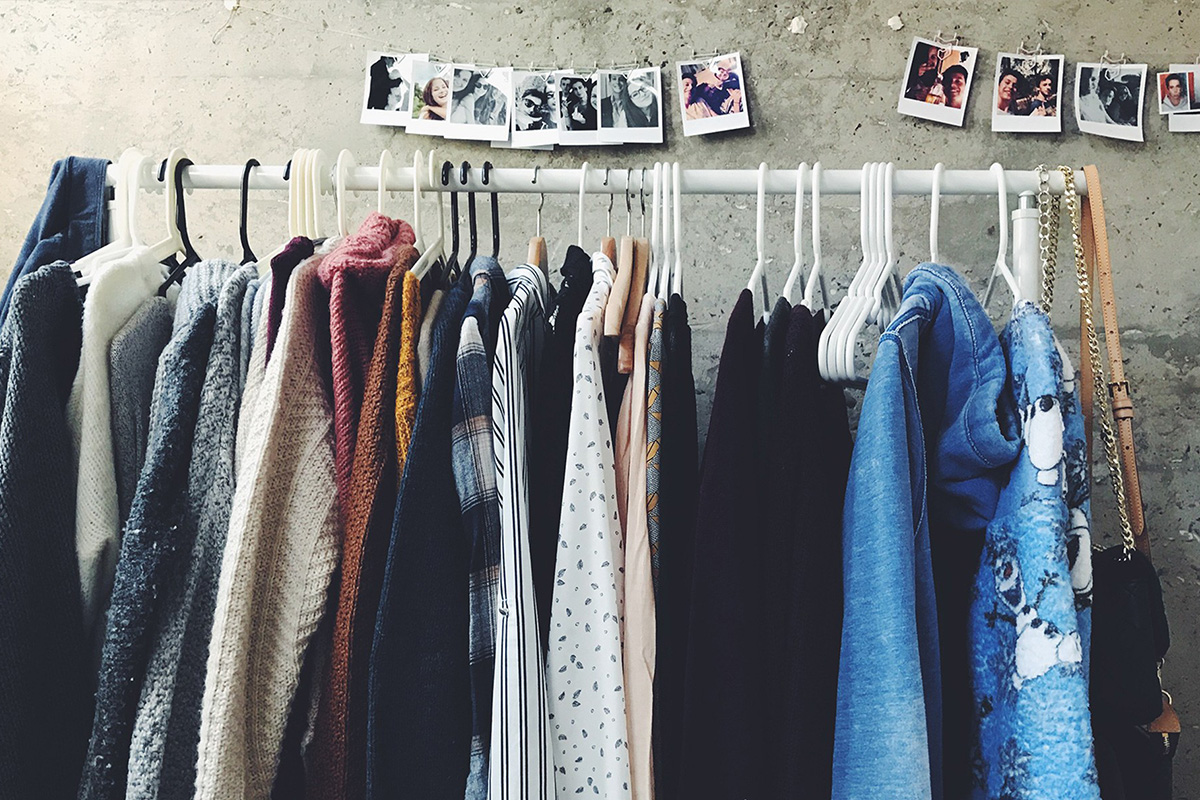 Reading Time:
3
minutes
Forget looking down the back of the sofa for loose change, Brits are hoarding tens of thousands of pounds worth of clothes that they've never worn in their wardrobes, as revealed by the latest data from True Fit, a global data platform for fashion industry that decodes personal style, fit, and size for millions of consumers to help them discover clothes and shoes they'll love and keep.
Research from over 2,000 consumers polled as part of True Fit's Fashion Derailed report showed that over a lifetime Brits will amass £32,951 worth of unworn clothing in their wardrobes – equivalent to the average cost of a wedding[1] or university fees for a three-year undergraduate degree[2].
The average British woman will stash £22,140 worth of unworn clothing in their wardrobes – the equivalent to a house deposit for a first-time buyer[3] – while men accumulate on average £10,811 of garments they will never wear – comparable to the fees for a child under two to attend day nursery full time for a year[4].
With British women forecast to spend £29.4billion on clothing this year alone[5], nearly half of UK female shoppers (45%) admit to having bought something online that they have never worn or have only worn once (44%) because of difficulties choosing items in the right style, fit, and size for their unique personal characteristics and preferences.
And this fashion discovery epidemic, True Fit's data suggests, extends beyond women's wardrobes. With only 1 in 2 (44%) of the UK's garments fitting them properly, the average Brit admits they only wear three quarters (74%) of the clothing in their wardrobes. When it came to finding clothes they love, and choosing the right style, fit, and size, jeans proved the trickiest item to shop for online for both men (15%) and women (21%), followed by trousers (12%), boots (5%), dresses (4%) and heels (4%).
And, such is the frustration with style and sizing guesswork that over three quarters of women (77%) now say they choose not to purchase clothing online because they are unsure of which styles suit them best and which size to buy. Half (50%) even purposely avoid certain retailers because the style, fit, and sizing of their clothes is so unpredictable, causing shoppers to lose confidence in buying from them.
Lars Rabe, a business leader and fashion expert at True Fit, commented: "There is so much disparity in retailers' sizing – with consumers' clothing fluctuating several dress sizes depending on where they shop, for example – it is leaving many shoppers confused and frustrated when shopping for fashion online.
"And it's not just bad for consumer confidence, it's also bad for the retailers themselves. Not only might they lose out on sales and erode customer loyalty, but they may also end up bearing the cost of fulfilling redundant items and orders – where shoppers order several items of the same product due to size uncertainty – as well as the cost of returns due to any combination of ordering items aren't right for a shopper's personal taste, body, or size," he added.
Romney Evens, Chief Product and Marketing Officer at True Fit, said: "The fact that half of the female consumers we polled avoid certain retailers due to inconsistencies in style, fit, and sizing is a clear indication of the confidence gap consumers face when shopping for fashion online. If retailers make recommendations for customers based on what they believe their average consumer would prefer, they are making that customer conform to an imaginary and inaccurate concept. This is where sophisticated AI technology can help – true one-to-one personalisation is needed to satisfy and delight consumers. This means making recommendations for that individual customer, not for people similar to them. Consumers are demanding an easier experience, and it's exciting to see leading retailers adopting this capability."
Research for True Fit's Fashion Derailed report conducted by One Poll of 2,000 UK adults from 20 – 26 November 2018
Hitched.co.uk wedding survey, 2018 average UK wedding costs £32K
Department for Education, University fees for 2019/2020 academic year £9250
UK House Price Index September 2018 average = £232,554/100 x 5% = £11k, 627 x 10% = £23k
Family and Childcare Trust, 2018. Day nursery, outside London, 50 hours for a child under two @ £232.84 x 47 weeks = £10, 943.48
Exclusive Launch: Karan Wahi X Spoyl Collection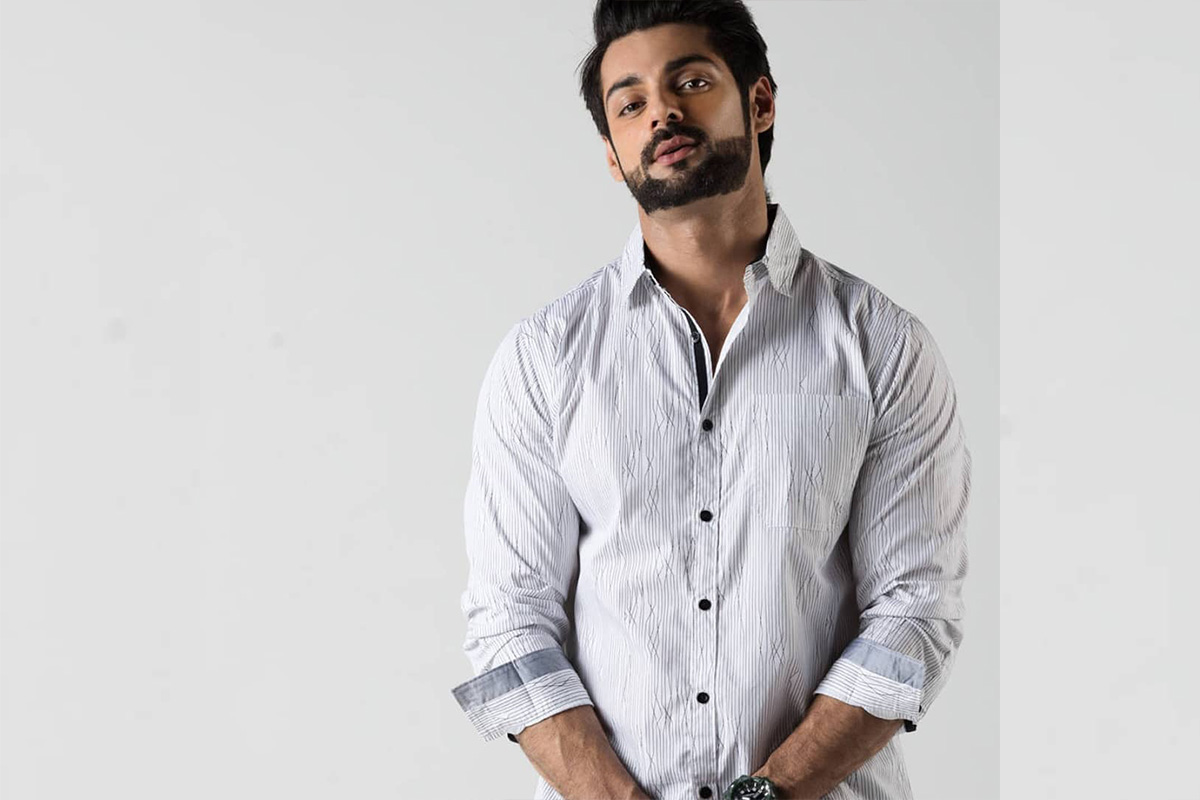 Reading Time:
1
minute
Spoyl, India's first influencer-led fashion app has unveiled its latest exclusive collection, designed in creative collaboration with actor Karan Wahi.
Karan, a former Indian cricketer turned actor, model and host, is very excited about this collaboration. He said, "Spoyl is a great fashion company that has brought my style to life and my collection is now available on the Spoyl app. From concept to development, Spoyl and I have worked closely in curating styles, choosing quirky quotes for T-shirts and most importantly keeping the collection trendy yet comfortable. I absolutely loved every bit of this creative collaboration."
In keeping up with the brand aesthetic, the collection showcases everyday essentials including sporty T-shirts, shirts, shorts, track pants and more.
Bhargav Errangi, CEO of Spoyl, said, "The collection gives an access to Karan Wahi's energy loaded persona and casual-cool style to all the shoppers."
The key looks include chequered shirts, graphic tees, polo shirts, shorts, and jeans in the finest fabrics.
"Everyone knows that I have a very laid back and casual style and Spoyl gave me a great platform to showcase casual wear for every occasion and still make a statement. My collection is inspired by my personality, thoughts and something that I strongly believe in with a hint of humour. I am quite positive that my fans will love the collection," added Karan.
Hinting that there will be other interesting collaborations, Bhargav added, "Today's fashion industry is driven by celebrities and fashion influencers. People want to dress like them and wear unique styles at affordable prices."
"Spoyl is here to change the way people shop in India. Spoyl is the only platform where shoppers can buy products that are hand-picked by top influencers and celebs. That makes the shopping experience more informed and better curated," he noted.
Chinese sportswear brand Peak Sport unveils high-tech smart material and sneaker PEAK-TAICHI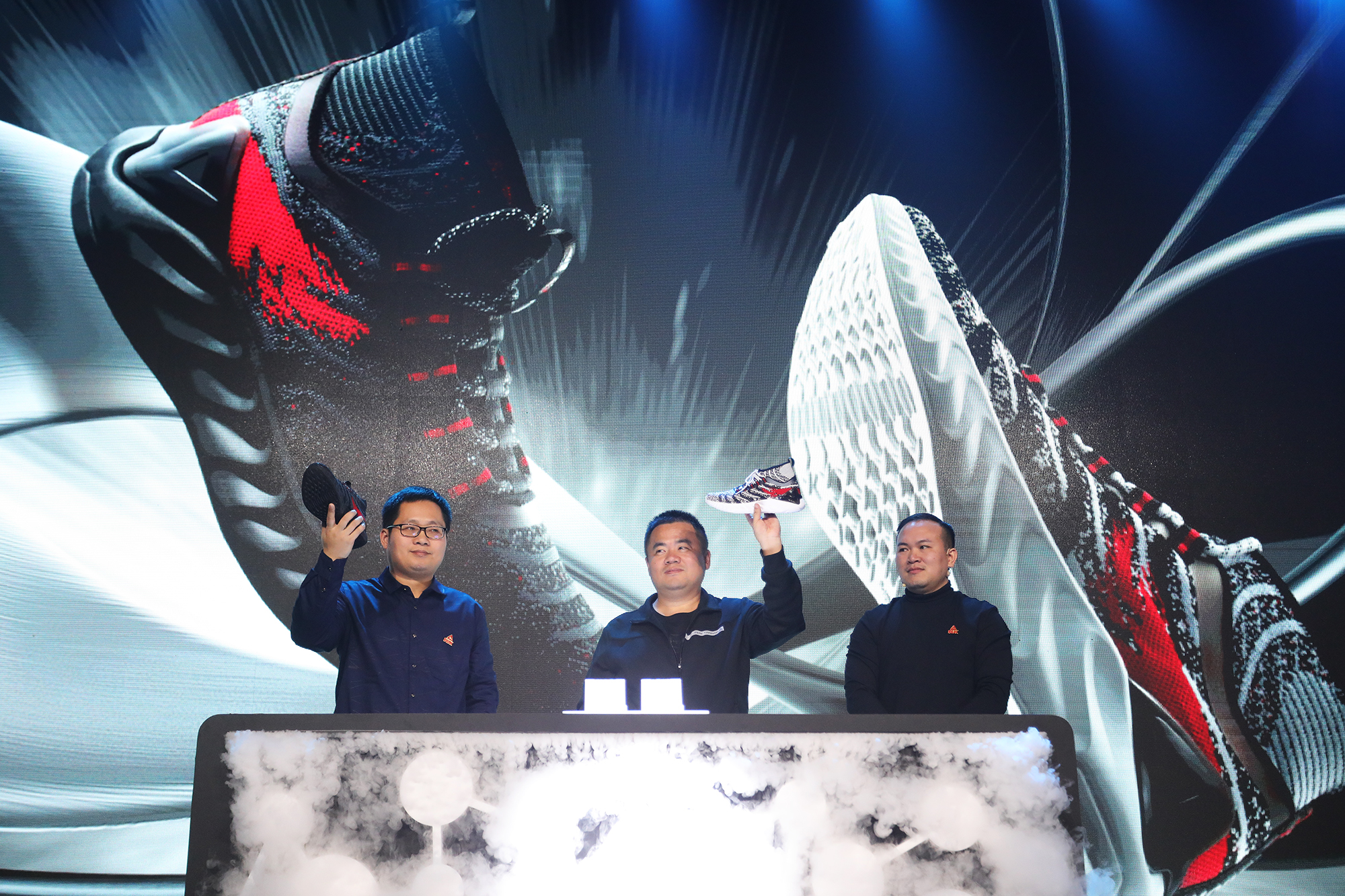 Reading Time:
1
minute
Leading Chinese sportswear brand Peak Sport Products Co., Limited ("Peak Sport") recently launched a brand new, innovative, high-tech material, PEAK-TAICHI, as well as TAICHI 1.0, the first adaptive smart running shoe based on PEAK-TAICHI. The new product has received a lot of attention from industry watchers across the country's sportswear sector.
PEAK-TAICHI, a new midsole material jointly developed by Peak Sport and China's top scientists specializing in smart polymer materials, enables the running shoe to adjust its contour and other functionalities based on the movements of the wearer, providing an optimum experience in terms of comfort. With full ownership of the associated intellectual property, Peak Sport plans to launch more PEAK-TAICHI-based sports products, including footwear, high-performance sports underwear and safety protectors.
Li Feng, an expert in intelligent molecular research at Peak Sport, said that PEAK-TAICHI is made of P4U, a smart polymer material that can react to environmental stress. Under normal conditions, the material is soft to the touch, however, can become athletically firm on impact yet return to a comfortable soft state once the external force disappears. He added: "The polymer material represents China's breakthrough in the sector. PEAK-TAICHI, a gel material able to adjust its properties based on changes in the wearer's movements, distinguishes itself from similar materials due to its unique dynamic performance."
Peak Sport CEO Xu Zhihua said during the product launch conference: "From the roll out of the world's leading 3D printed sporting product to the PEAK-TAICHI, Peak is committed to becoming a leading innovative Chinese sports brand and to introducing new products to global markets."