Tribute Portfolio Hotels Partners with Pantone Combining the Power of Color and the Joyful Pursuit of Travel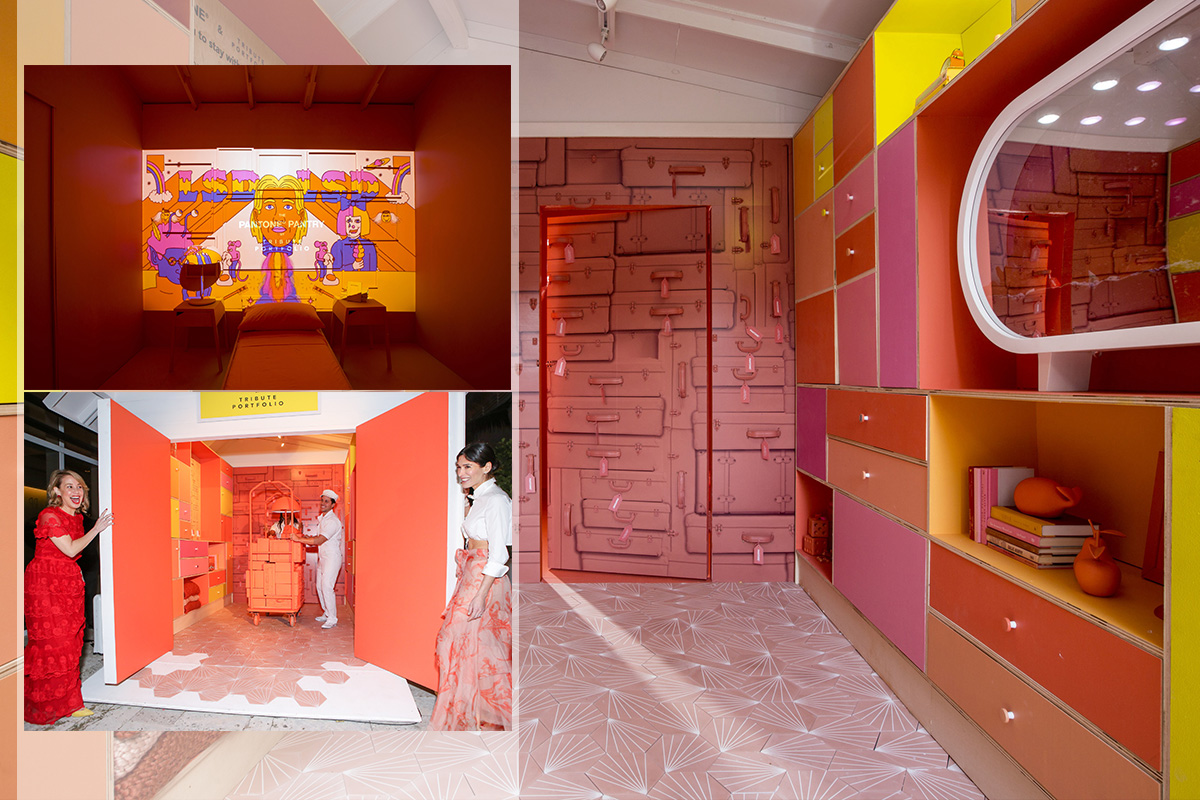 Reading Time:
5
minutes
Tribute Portfolio, Marriott International's newest collection of independent and characterful hotels,  today announced a first-of-it-kind collaboration with Pantone, a renowned global color authority: introducing a series of experiential pop-ups that celebrate the power of color and the pursuit of travel to inspire creativity and connect communities. Aptly named for its communal nature and colorful design, the Pantone Pantry by Tribute Portfolio will debut at Art Basel in Miami Beach at the Royal Palm South Beach Miami Resort and will travel to new Tribute Portfolio hotels next year.
Each Pantone Pantry by Tribute Portfolio will take guests on a whimsical journey of color and captivating design, using different mediums to bring the travel-inspired installations to life and to playfully highlight the 2019 Pantone Color of the Year palettes. Artful, unexpected and designed to reflect the character of its host city,  each pantry will be created collaboratively with a cast of colorful characters, artists and influencers, who have a unique perspective on travel.
"We are thrilled to collaborate with Pantone, who is as passionate and colorful as we are," said Amanda Nichols, Global Brand Director, Tribute Portfolio. "With 28 hotels open and growing, Tribute Portfolio has struck a chord with those who seek out independent experiences and crave a connection with the community when traveling.  With Tribute Portfolio's knack for igniting imaginations through travel and Pantone's ability to inspire through color, these quirky pop-up experiences are sure to encourage a fresh perspective for guests and locals alike."
This announcement follows the highly-anticipated reveal of PANTONE 16-1546 Living Coral as the 2019 Pantone Color of the Year,  an animating and life-affirming shade of orange with a golden undertone. Sociable and spirited, Living Coral embodies the desire for playful expression and symbolizes the innate need for optimism and joyful pursuits, including travel, which has the ability to enable shared experiences and social connection.
"Like travel, color enhances and influences the way we experience the world," said Laurie Pressman, Vice President of the Pantone Color Institute. "Linked to tactility and human connection, PANTONE 16-1546 Living Coral is a warm and welcoming shade that fosters immersive experiences and encourages playful expression; so it made perfect sense that we collaborate with Tribute Portfolio, a brand that shines a light on the individualized and personalized spirit of all its characterful hotels, to create a unique  way to experience color and bring PANTONE 16-1546 Living Coral to life."
First-Ever Pantone Pantry by Tribute Portfolio Makes a Splash at Art Basel with Interior Designer Athena Calderone, Supergroup LSD and Pop Art Illustrator Gabriel Alcala
Premiering this week at Art Basel in Miami Beach, the Pantone Pantry showcases the playful personality of the Tribute Portfolio brand with monochrome and multi-sensory moments that pay tribute to how color – like travel – can reframe your perspective and illuminate the quirky character of different destinations.  Inspired in part by a pantry that offers a familial welcome to all, the pop-up also reimagines a traditional hotel experience with an unexpected concierge desk, a cabinet of curiosities and a hidden hotel guestroom.   LSD, the supergroup comprised British musician Labrinth, Australian singer Sia and American music producer Diplo, as well as pop art illustrator Gabriel Alcala were tapped to create custom animations, digital projections and a show-stopping playlist that bring the whimsical world to life with their signature psychedelic pop point of view.
Ever-inspired by her passion for travel to reframe flavors, cultures, food, architecture and design, Athena Calderone celebrated the grand reveal of 2019 Pantone Color of the Year: Living Coral and officially opened doors to the Pantone Pantry by Tribute Portfolio at the Royal Palm South Beach Miami yesterday.
"Travel opens your eyes to everything, in a way, bringing black and white into dynamic technicolor; and my eyes absorb it all – they're always swooning," said Athena Calderone, founder of EyeSwoon and author of Cook Beautiful. "I'm delighted to celebrate this immersive pop up with Tribute Portfolio and Pantone, which will assuredly inspire someone's next adventure and colorful journey through travel."
The Pantone Pantry will be open to the public December 6th and December 7th 2018 from 10:00amthrough 5L00pm for festival-goers to be among the first to experience the 2019 Pantone Color of the Year palettes.
Tribute Portfolio will Take its Pantone Pantry to Indie-Spirited & Creative Communities around World in 2019
Next year the brand's Pantone Pantry will pop up at The Alida in Savannah, Georgia, recently opened in October 2018 as part of Tribute Portfolio. The Alida strikes the perfect balance between modern design and the city's timeless charm, located ideally on Savannah's revitalized riverfront. Designed by Gunn Meyerhoff Shay Architects, the 173-room boutique hotel celebrates individuality and eclectic personality with no two rooms designed to be quite the same. Poised to be woven into the fabric of the community, the residential hotel is just a few blocks from the Broughton Street retail corridor, the Savannah College of Art & Design and the SCAD Museum of Art.
The Pantone Pantry by Tribute Portfolio will also pop up at the new The Slaak Rotterdam, scheduled to open in March 2019 as part of Tribute Portfolio. Following the restoration and renovation of its storied building – once the printing house of the Het Vrije Volk newspaper and then a studio space for artists, the intimate and inventive 74-room hotel will reflect the dynamic metropolis of Rotterdam, known for its passion for innovation and its unpolished charm.
For more information, please visit www.tributeportfolio.com/pantone
About Tribute Portfolio
Launched in 2015, Tribute Portfolio is Marriott International's newest collection brand, offering exceptional independent hotels around the globe. With a focus on selecting hotels with captivating design and vibrant social scenes, Tribute Portfolio aims to attract travelers looking for fresh travel experiences that reflect their own individuality. From boutique resorts like Inn at Rancho Santa Fe in California, to urban locales such as Apollo Hotel in Amsterdam, each Tribute Portfolio hotel offers experiences filled with details and elements worth sharing. Tribute Portfolio is proud to offer access to Marriott International's award-winning loyalty program, Marriott Rewards which includes Ritz Carlton Rewards. Members can now link their Starwood Preferred Guest accounts at members.marriot.com for instant elite status matching and unlimited points transfer. For more information on Tribute Portfolio, please visit www.tributeportfolio.com.
About Pantone
Pantone provides a universal language of color that enables color-critical decisions through every stage of the workflow for brands and manufacturers. More than 10 million designers and producers around the world rely on Pantone products and services to help define, communicate and control color from inspiration to realization – leveraging advanced X-Rite technology to achieve color consistency across various materials and finishes for graphics, fashion and product design. Pantone Standards feature digital and physical color specification and workflow tools. The Pantone Color Institute™ provides customized color standards, brand identity and product color consulting as well as trend forecasting inclusive of Pantone Color of the Year, Fashion Runway Color Trend Reports, color psychology and more. Pantone B2B Licensing incorporates the Pantone Color System into different products and services, enabling licensees to communicate and reproduce approved Pantone values and improve efficiencies for their users. Pantone Lifestyle brings color and design together across apparel, home, and accessories. Learn more at www.pantone.com and connect with Pantone on Instagram, Facebook, Pinterest, and LinkedIn.
About The Pantone Color Institute™
The Pantone Color Institute is the business unit within Pantone that highlights top seasonal runway colors, forecasts global color trends, advises companies on color for product and brand visual identity. Through seasonal trend forecasts, color psychology, and  consultative color consulting, the Pantone Color Institute partners with global brands to leverage the power, psychology, and emotion of color in their design strategy.
The Biggest Contest in the World of Photography: An AGORA images Contest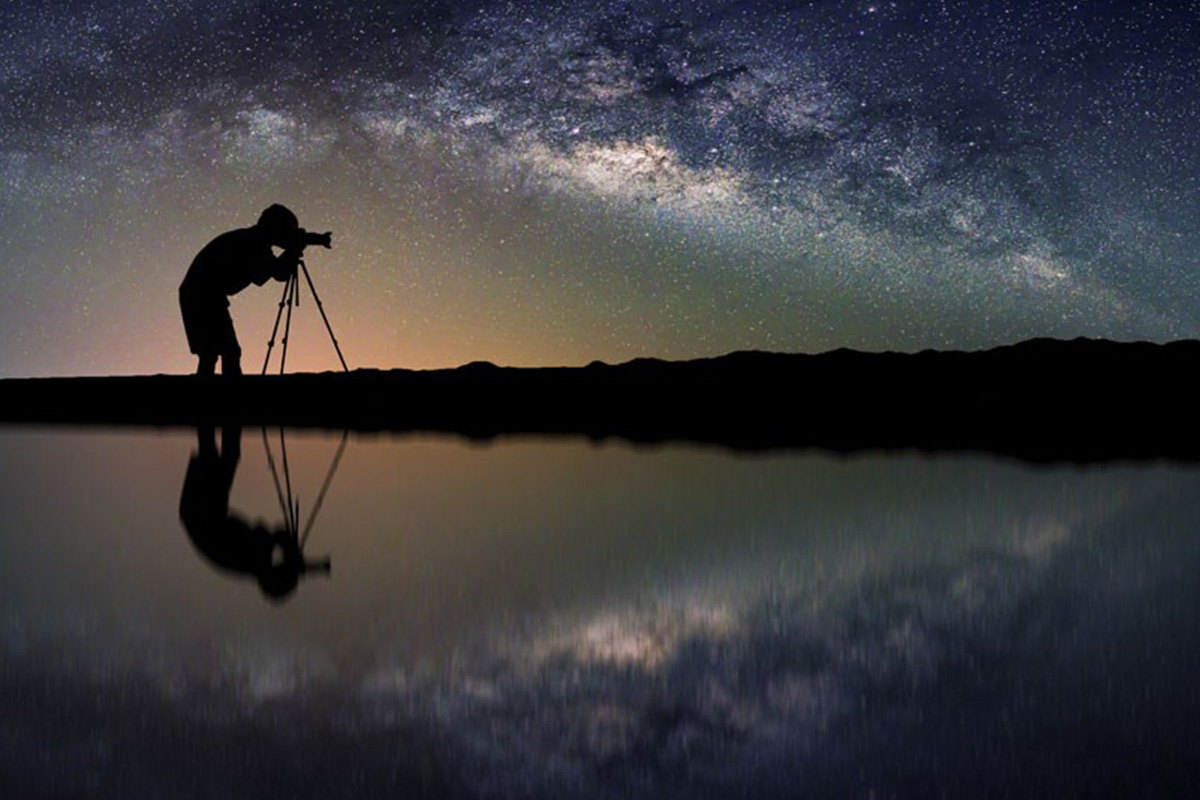 Reading Time:
2
minutes
The world's greatest photo of the year will win $25,000 in the AGORA Awards 2019
On January 4th the biggest international photography contest will open for submissions. The winner of this year-long contest stands to take away $25,000 for a single image. What's more, anyone from anywhere in the world can participate with their best shots, for free.
Photographers of all levels can participate simply by downloading the free app on the Apple Store or Google Play and can upload as many of their best photos as they like to the contest once it is launched. In the fall of 2019 50 finalists will be announced, after which the AGORA community will vote for their favorite shot to determine who wins. The AGORA Awards 2019 winner will be announced in November during an offline ceremony and streamed live to the rest of the world.
With the Awards, AGORA images is disrupting the world of photography; proposing, unlike others, a photo contest with no categories. For this reason the contest will reveal the year's top visual trend, and thus forth every year in the contests to come. Aiming for global photographic democracy, the app values everyone's unique point of view, allowing the international community of millions to participate and later vote for their favorite image. As Octavi Royo, CEO and co-founder, puts it: "What we are doing in AGORA and in the Awards is starting a creative revolution. We believe everyone has the chance to win with their best photo."
The world's greatest images in AGORA photo contests
AGORA images has already awarded a total of over $50,000 through its photo contests. The app launches contests weekly, giving the 52 weeks of the year a theme such as #Love, #Eyes, #Travel and #Landscape. With over 2 million users in 193 countries and over 6 million photos uploaded, the photography app is rapidly becoming the place to participate in the curation of the world's best visual content.
For more information download the app, visit the website and check out the Facebook and Instagram accounts.
GIIS Chinchwad Amongst 0.1% Schools in India to Receive Cambridge Affiliation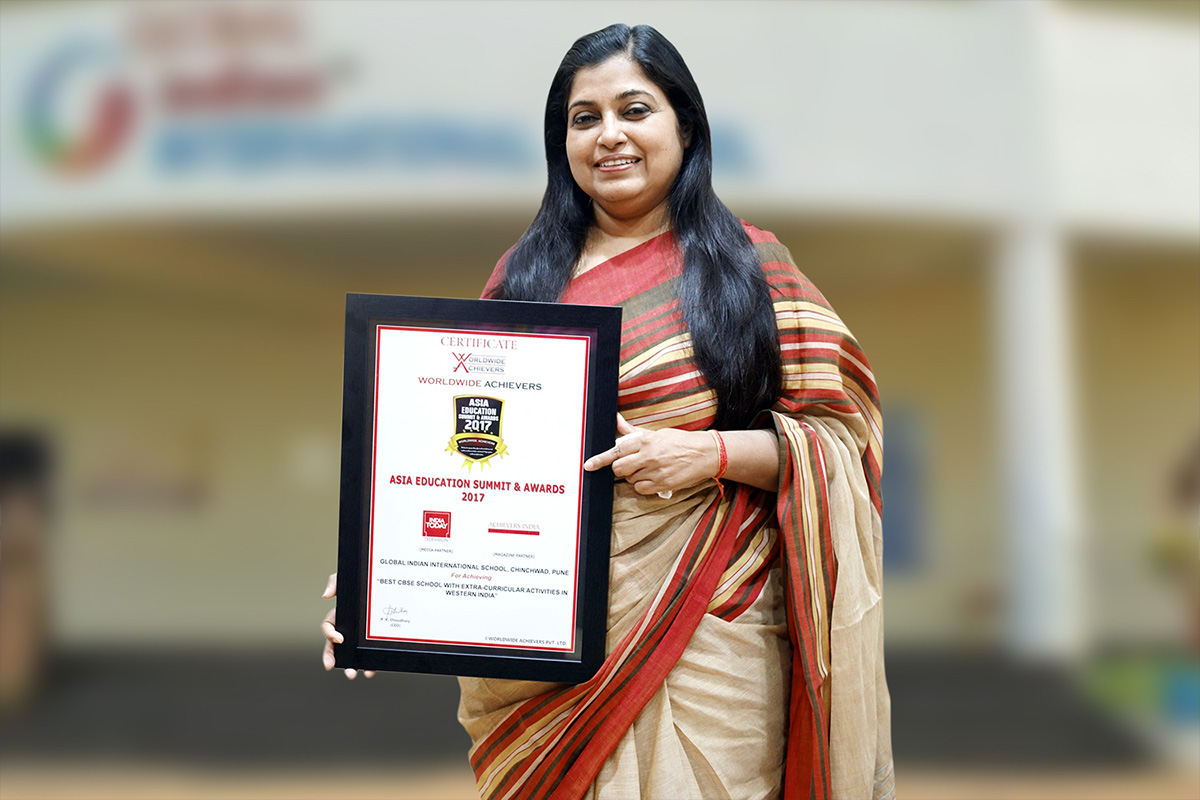 Reading Time:
2
minutes
GIIS now becomes a part of select 400 Cambridge schools with this affiliation nationwide and a part of 10,000 Cambridge schools in 160 countries across the globe
Global Indian International School (GIIS), Chinchwad recently recognised as 'Future 50 Schools Shaping Success in the country' is a leading chain of schools known for its quality education and academic excellence. GIIS Chinchwad's announces their affiliation to the Cambridge Assessment International Education Board. The School proudly joins the Cambridge community of 0.1% out of 3,39,000 private schools in India. GIIS Chinchwad offers a distinctive range of world-class educational facilities for the holistic development of students in curricular and co-curricular studies. Under the leadership of Dr. Amrita Vohra, Principal, GIIS Chinchwad, the school is set to discover new skylines and cater to the students from Grade 1 to Grade 12.
The Cambridge curriculum at GIIS is based on the fundamental ethos of creating learners who accept challenges with the confidence of a critical thinker. The Cambridge International opens itself to a global mind-set which transcends boundaries drawn by political lines where students take up collaborative projects across borders as part of their core syllabus.
It also prepares students whose first language is not English to competently and confidently function as an English language user which is the principal language of international exchange and business. As a consequence, Cambridge programs are recognized all over the world for preparing students for their higher education, careers and forthcoming lives.
Expressing her thoughts Dr. Amrita Vohra, Principal, GIIS Chinchwad, said, "We are very glad toannounce our association with Cambridge Boardwhich will take the school to newer horizons. This association will address the increasing demand for educational institutionstoimpart quality education with a wider outreach. There are about 10,000 Cambridge schools across 160 countries and it gives us immense pride to be a part of this league. A unique focus that the board emphasizes is the development of knowledge base of students rather than their marks. Our assessments are designed in a way that evaluates students' oral and problem-solving skills, in addition to the written examinations. GIIS-Cambridge curriculum will provide programs, resources and events that will help students prepare best for their future livesas global citizens."
Some extracurricular activities added to the curriculum are martial arts, chess, contemporary dance, music/singing, sports, yoga, art, speech and drama. Professionals and industry experts across these diverse activities will be imparting their valuable insights and expertise in these areas.
Global Indian International School (GIIS) Chinchwad, a CBSE-based ISO certified institute is a part of Global Schools Foundation. In their early achievements, the school has also been ranked as the second best school in Pune City by the Education World India Ranking 2017 in the Day Coed category. The school is a proud recipient of the prestigious International School Award bestowed upon by the British Council, UK. The school has also been awarded by the India Today Group for excellence in CBSE education, Pune and also by the Worldwide Archivers Group for Best school in Western India for Extracurricular activities.
MICAWOR – 2018 PULIMA Art Festival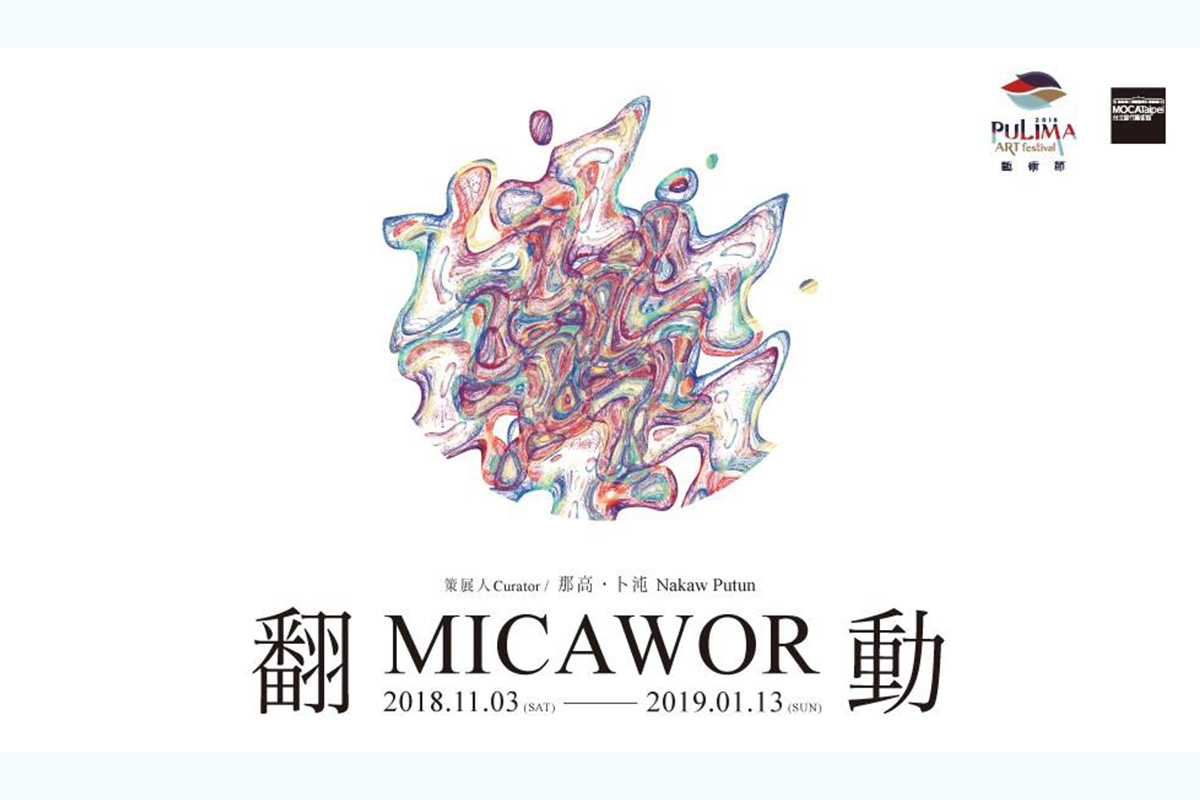 Reading Time:
2
minutes
Pulima Art Festival, which takes place every two years, is Taiwan's first national art event dedicated to showcase the new facet of indigenous contemporary art. 2018 Pulima Art Festival, organized and sponsored by Indigenous Peoples Cultural Foundation, is taking place in Museum of Contemporary Art, Taipei this year. The 2018 Pulima Festival, themed "MICAWOR — Turning Over" and curated by artistic director, Nakaw Putun, invites a total of 26 groups of Taiwanese and international artists, and organizes 8 performances, Performing Arts Competition for New Talents, as well as a series of international forums, artist lectures, workshops and up to 250 exciting events. The Festival presents and shares the creative energy of indigenous artists to all participants and is ready to flip visitors' imagination of indigenous contemporary art.
Attractive events include the Pulima Art Award Exhibition presenting 21 Pulima Art Award winners' works and Invitational exhibition. It includes an expansive multi-channel project image up to 17 feet width — "In Pursuit of Venus [infected]" by the internationally renowned artist Lisa Reihana (New Zealand); "Lighting the Tobacco", a combination of sculptural installation and video projection by Sakuliu that reflects the loss of traditional culture; and the installation work of Labay Eyong (grand prize winner of 2nd and 3rd Pulima Art Award), entitled "Mother Land", combining "mother" and "land" as a metaphor for the infinite loop that integrates and merges land and life.
Moreover, International indigenous cooperation and connection is a major goal of this year's Festival. A series of contemporary performances is presented by Bulareyaung Dance Company (B.D.C) and TAI Body Theatre with New Zealand choreographer and Australia cross-discipline artist in the opening ceremony. Also, this year's Pulima Art Festival has collaborated "A Festival in Festival" program that collaborate with YIRRAMBOI First Nations Arts Festival, the premier international indigenous contemporary art festival in Melbourne. During the YIRRAMBOI Festival Week, Australian artists bring a series of workshops, performances, talks, concerts, exhibitions, etc. to demonstrate the art scene of First Nations and present the fabulous Australian art. "We hope the program open more possibilities of sharing cultures and bring fabulous diversity of indigenous creativity to all participant/people/audience/visitors!" the curator says.
MORE INFORMATION
Exhibition Date: Nov. 3rd Sat. 2018 — Jan. 13th Sun. 2019
Venue: Museum of Contemporary Art, Taipei
Exhibition Website: www.pulima.com.tw

SOURCE Indigenous Peoples Cultural Foundation