Cellwize Announces Investment from DTCP to Fuel Global Growth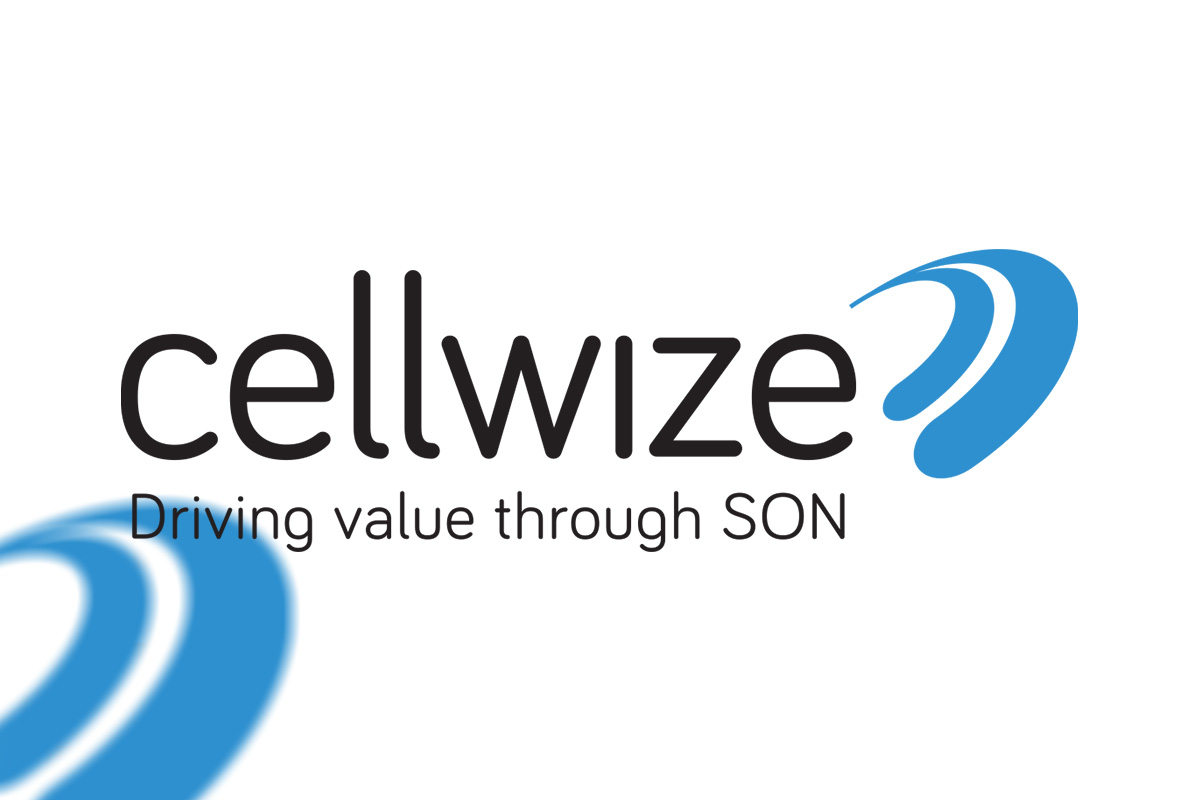 Reading Time:
2
minutes
Cellwize, a global leader in mobile network automation and orchestration, today announced an equity funding investment from DTCP (Deutsche Telekom Capital Partners), an investment management group with c. $1.6 billion assets under management and advisory from Deutsche Telekom and other institutional investors. The investment will support Cellwize's evolution toward enabling the immense growth of the industry with the advent of 5G.
As mobile network operators (MNOs) prepare to roll out next generation networks, with competitive pressures and increasing multi-layered complexity driving OPEX up, advanced network automation is paramount. Cellwize has evolved its proven technology into a fully open and modular architecture that orchestrates 'zero-touch' closed-loop functionalities and incorporates machine learning and artificial intelligence capabilities.
"Cellwize has consistently been recognized for its high-quality technology and service reliability by a long list of MNOs. Given the increase in network density and complexity, driven by the adoption of 5G, Cellwize is ideally positioned to help its customers automate and orchestrate their next generation network experience," said Vicente Vento, CEO and Co-Founder of DTCP. "Our investment decision is strongly based on the company's superior technology."
The investment from DTCP will be used for the expansion of Cellwize's global footprint and to continue the company's support of emerging 5G network rollouts. This announcement follows a year of record results for Cellwize, in which the company launched its new 5G enabled architecture, significantly grew its business and continued to add world-leading MNOs to its customer base.
"At Cellwize, we understand that the industry is on the cusp of disruptive change and entering an era of intelligent connectivity where technology will think and respond for us. The next phase of automation will incorporate machine learning, making the self-driving network more intelligent, maximizing cost efficiencies and improving subscriber experience, delivering in an agile methodology that corresponds to the dynamic nature of the market," said Ofir Zemer, CEO of Cellwize. "Mobile operators will focus on transforming existing operations, by streamlining and automating processes, to build the foundation for autonomous operations."
The investment in Cellwize is made from DTCP's Special Situations Fund which focuses on investments in cloud, internet, network infrastructure & services and software companies alongside strong financial and strategic co-investors. 
ABOUT CELLWIZE
Cellwize develops innovative mobile network automation and orchestration solutions that provide mobile network operators and digital enterprises with the ability to deliver continuous digital services across wireless technologies. Advanced solutions from Cellwize transform rigid, pre-set networks into adaptive, user-centric and responsive "organisms" that continuously match capacity, optimize coverage and provide a superior personalized user experience. Cellwize solutions are enabling the 5G journey for customers across North America, Latin America, Europe and APAC.
For more information, visit http://cellwize.com/ or contact info@cellwize.com, read the latest posts at http://www.cellwize.com/news and follow the company on Twitter: @twitter
ABOUT DTCP
DTCP is an investment management group with c. $1.6 billion assets under management and advisory from Deutsche Telekom and other institutional investors, and a portfolio of over 60 companies. The group provides venture and growth capital, special situation investments, and advisory services to the technology, media and telecommunication sectors. It operates and invests in Europe, the US and Israel. To learn more about DTCP, visit www.telekom-capital.com or @TelekomCapital on Twitter.
Finablr UAE Exchange With Ripple Launching Blockchain payment solutions By Q1 2019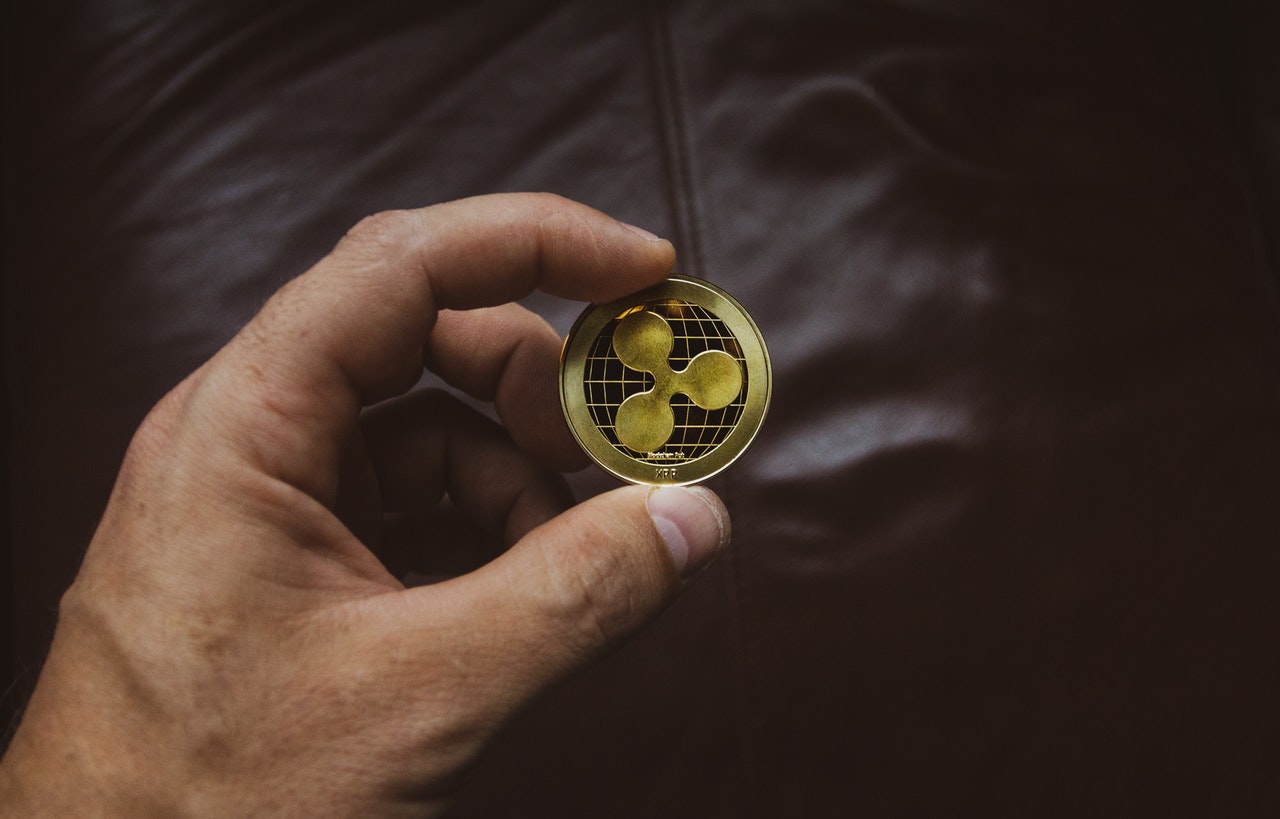 Reading Time:
1
minute
Marketing & Innovation: Understanding Millennials – eSports, Daily Fantasy Sport, Virtual sports
UAE Exchange based in Abu Dhabi is set to begin blockchain payment service in the first quarter of 2019. According to the latest report, UAE Exchange in partnership with Ripple strives to capture the huge Asian market.
Consequently, RippleNet will be used in UAE Exchange's payment and transfer services. Executive director and chief executive at Finablr, Promoth Manghat said that
"We expect to go live with Ripple by Q1, 2019 with one or two Asian banks. This is for remittances to start with, from across the globe into Asia."
UAE Exchange Employs RippleNet To Provide Blockchain Solution
Finablr is the international Foreign exchange, remittance and billing firm where UAE exchange is also a networking firm. Back in February 2018, UAE Exchange partnered with Ripple to become the major firm in the Middle East providing blockchain based payment solutions based on Ripple Technology.
By employing RippleNet, UAE Exchange will soon stand under the roof of 100 plus banks already benefiting from the RippleNet. Manghat sees a huge potential of blockchain in near future and he aims to explore in the industry before it reaches to masses.
"Blockchain holds tremendous promise for the industry but there is progress to be made before we see it go fully mainstream,"
UAE Exchange outlined the millions of funds that were being transferred to the Asian marketing in remittance and to do this, various firms were using their mobile app or websites. As a result, blockchain technology can help enhance instant payment solutions. Moreover, blockchain is not just one aspect UAE exchange is looking at, they are more keen to focus on other aspects like 'becoming partner of choice of banks and technology companies'.
Source: ripplecoinnews.com
The Launch of SERA "World Social Entrepreneurship Summit & Social Caring Pledge Scheme Ceremony" in Hong Kong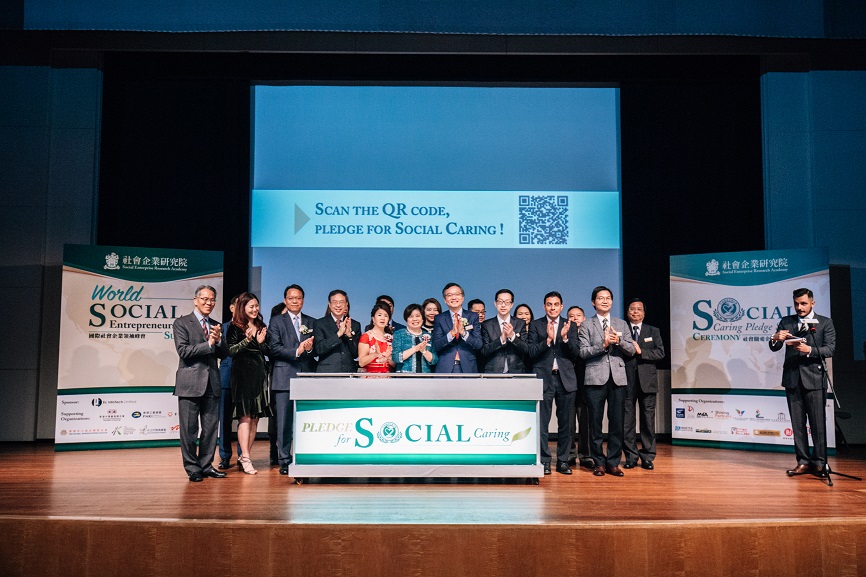 Reading Time:
4
minutes
International Social Entrepreneurs and local Hong Kong business leaders come together to draw awareness of Corporate Social Responsibility in Asia and potential transformation to Social Business
On December 15th, "World Social Entrepreneurship Summit" (the Summit) with "Social Caring Pledge Scheme Ceremony", was held at Hong Kong Convention and Exhibition Centre, hosted by Social Enterprise Research Academy (SERA). In the presence of over 250 guests, including members from political, academic and business communities, as well as overseas entrepreneurial experts, SERA directed a summit with "Social Entrepreneurship" as its theme of the discussion and called 40 corporate leaders to action through the Social Caring Pledge Scheme Ceremony, agreeing to the protocol of driving social responsibility in on both a corporate and individual level, taking initiatives to promote betterment in communities, and amplifying the impact brought by social innovation.
The principal goal of the Summit was to provide a cross-cultural platform for corporate decision makers to discuss the benefits of involving socio values in the business model and how solving socio-environmental issues could maximize corporate value. This event invited the Member of Executive Council and the Chairman of the Community Investment and Inclusion Fund Committee Executive Dr The Honourable LAM Ching-choi, BBS, JP as the officiating guest and welcomed Former President of United Nations Global Compact Network Mr. Gustavo Perez Berlanga from New York, Managing Director of The Big Issue Group Mr. John Montague from UK, Co-founder & CEO of myHarapan & the Youth Trust Foundation Ms. Nurfarini Daing from Malaysia, and Co-founder & CEO of Instellar & UnLtd Romy Cahyadi as guest speakers at the summit. In addition, in attendance at the ceremony were Dr. Wingco Lo JP, Honorary President of The Y.Elites Association; Ms. Pauline Ngan BBS JP,Deputy of the 13th National People's Congress of the People's Republic of China; Mr. Addy Wong MH, Chairman and CEO of Centaline Property Agency Ltd Asia Pacific; Dr. Chow Pak Chin BBS JP,Founding Chairman of The HKMA Charitable Foundation; Dr. Mona Chau, Chairman of Hong Kong Chinese Women's Club; Mr. Wayne Chan, Director of Savills Project Consultancy Limited, and et al.
World Social Entrepreneurship Summit
The Executive Director of SERA, Ms. Bonnie Liao, was present to give an opening speech. During the opening speech, Ms. Liao brought out a comparative scene of the worldwide social enterprises while introducing the status quo of social entrepreneurship in Asia, encouraging all the attendees to support social responsibility together.
With a speech titled "Sustainable Supply Chain and Social Enterprises", Mr. Gustavo Berlanga shared with the audience his journey in social responsibility and sustainability in Toks, a multi-unit restaurant chain based in Mexico. He addressed the 3 stages in the evolution of Corporate Social Responsibility: Philanthropy, Social and Environmental Impacts, and Supply Chain Sustainability. Moreover, through the specific example of the Santa Rosa facility and Sustainable Coffee Project, Mr. Berlanga demonstrated that "responsible business is good business".
In the speech named "The Story of UK's first 'Social Merchant Bank'", Mr. Montague presented his insightful elaboration on the upgrade of The Big Issue's business model. According to Mr. Montague's report, with The Big Issue Invest, The Big Issue Group has been empowered to benefit society more effectively, by managing social impact investment funds and providing social impact loans. The value of social businesses could be better realized through the integrated access to network, funding and business support.
The lady guest speaker, Ms. Nurfarini Daing, had her speech titled "The Value of Social Innovation and Entrepreneurship", sharing her precious experience from various angles. She demonstrated that the powerful influence of Social Innovation could be directed not only to society but also to individuals' development, especially for the youth; moreover, myHarapan has helped developing social entrepreneurs among the grassroot communities, with a focus on nurturing a mutually supported and benefited ecosystem among schools, citizens, the business community and government.
As the final guest speaker, Mr. Romy Cahyadi integrated different points of view to deliver a mind-refreshing speech called "Social Enterprises Landscape in Indonesia". Mr. Cahyadi introduced 52 important players in the Indonesian social entrepreneurship space; then, the challenges and opportunities existing in Indonesia were thoroughly examined. Finally, the strategic positioning of Instellar was explained.
The presentation section was followed by an interactive discussion among guest speakers and audience members, with Dr. Ilex K.K. Lam as the moderator. Dr. Lam directed a comparative and profound discussion, while letting several thoughtful questions from the audience get answered by the guests.
Social Caring Pledge Scheme Ceremony
SERA also hosted the Social Caring Pledge Scheme Ceremony, witnessed by the international guests and local leaders from diverse fields. The pledge embodies the promise of devotion to the communities and making every stakeholder better off. 40 corporates/entrepreneurs enrolled in the scheme and agreed to dedicate their effort to protecting morals and rights in efficient and innovative ways.
The main thrust of the pledge is amplifying the impact bought by social innovation, promoting social awareness among corporates and individuals, and sustaining the confidence of social enterprises so asto proceed further. The participants committed to the following statements:
Pledge 1: We will undertake initiatives to promote environmental protection.
Pledge 2: We will eliminate the discrimination of employment and occupation.
Pledge 3: We will eliminate all forms of forced and compulsory labor.
Pledge 4: We will promote community involvement and development.
Pledge 5: We will work against corruption in all its forms, including extortion and bribery.
Pledge 6: We will provide quality, health and safety products and/or services to customers.
The Social Caring Pledge Scheme Ceremony, hosted by SERA, has received ongoing support greatly from different sectors. The Pledge Scheme is signed and recognized by Nobel Laureates Professor Harald zur Hausen and Professor Kurt Wuthrich, and is also supported by Mr. Gustavo Berlanga, Former President of UN Global Compact and SERA Honorary President. Being widely supported by leaders from all aspects, the scheme has accumulatively welcomed over 300 enterprises. The Pledge Scheme award presentation ceremony is an industry-wide, well-received biannual occasion which will surely proceed further based on its solid foundation.
Datamatics Recognized as the Best Cognitive Technology Provider by Computer Society of India, Mumbai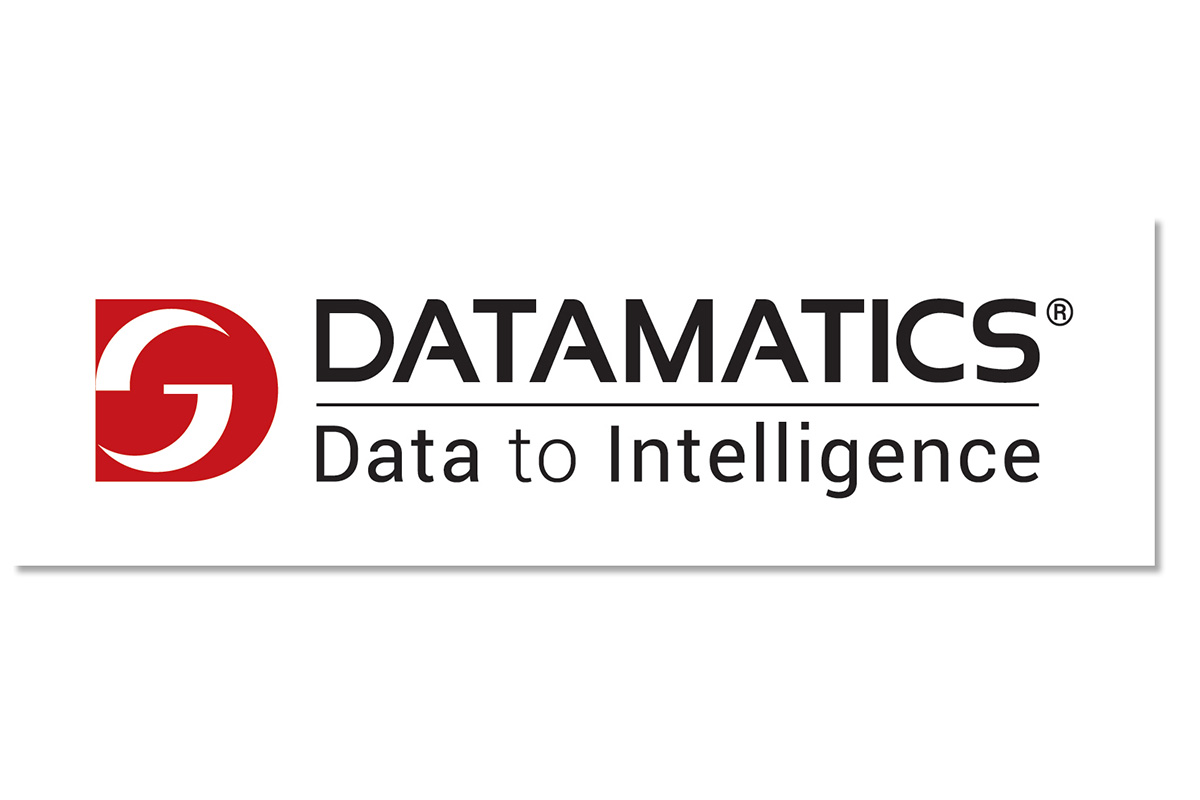 Reading Time:
1
minute
Datamatics Global Services Ltd. (DGSL), a global IT & BPM company, announced today that it has been recognized as the Best Cognitive Technology Provider of the Year 2018 at IT Innovation & Excellence Awards by Computer Society of India, Mumbai.
Datamatics is recognized for its Robotic Process Automation (RPA) product, TruBot which helped a leading bank in India to automate their credit limit extension process. Datamatics TruBot enabled the client to automate an end-to-end complex, repetitive, and error prone process of Cash Credit and Overdraft Facility limit extension that has a high impact on end-customer credibility. The automation helped the client to execute all credit limit extensions in real time with 100% accuracy.
Commenting on the occasion, Mitul Mehta – SVP & Head-Marketing & Communications, Datamatics Global Services Ltd., said, "TruBot has enabled numerous banks in India and around the world to automate several critical processes across retails assets, retails liabilities, global trade services, corporate banking and direct banking. We are happy to be recognized as the best cognitive technology provider by Computer Society of India."
Datamatics TruBot is a versatile, multi-skilled bot that automates a range of repetitive and rule-based processes without any manual intervention. TruBot has 95 customers globally and has automated more than 800 processes across multiple industries including Banking, Insurance, Manufacturing and Healthcare.