Survey Finds 70% of Tax Professionals Stalling on Making Tax Digital For VAT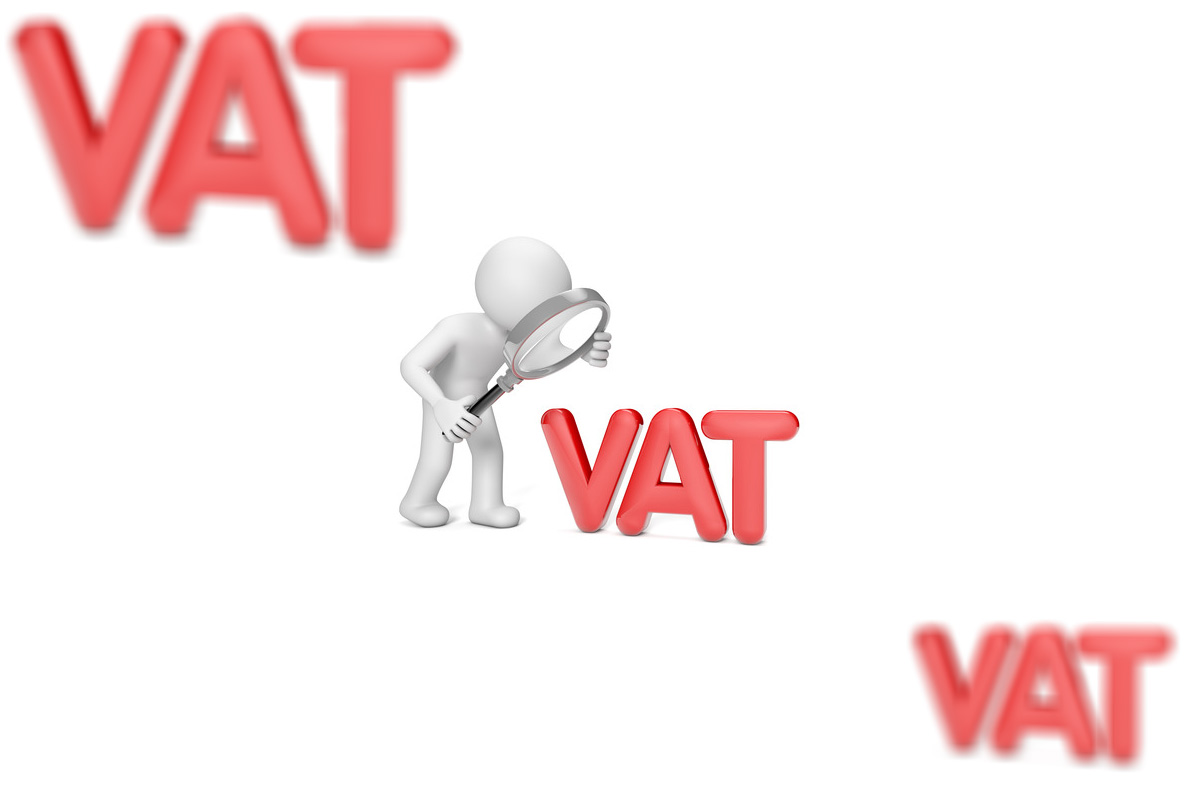 Reading Time:
2
minutes
A recent Thomson Reuters® survey of UK tax professionals' attitudes and readiness for Making Tax Digital (MTD) for VAT has revealed companies are still unsure how to prepare for the deadlines. MTD for VAT is the latest step in HMRC's aim to move towards a digital relationship with customers and become "the most digitally advanced tax administration in the world".
Asked about the status of their MTD for VAT implementations, 70% of the 146 tax and accounting professionals surveyed stated they had developed plans, but not started implementation. The survey also found that 37% of respondents will now hold fire on changing policies until they hear more from HMRC about the revised October 2019 MTD for VAT deadline for "businesses with complex requirements".
Paused or poised on MTD?
Nearly three quarters of respondents (72%) in the November 2018 survey stated that concerns about software and digital records maintenance are their greatest worries in preparing for MTD. The decision to delay implementation means many will miss out on the benefits digital tax reporting can bring. This could potentially lead to a greater risk of businesses needing to take a "sticking plaster" approach to meet the deadlines.
When asked, 62% of respondents admitted VAT processes are still tracked manually, despite 80% saying they use the HMRC portal to submit VAT returns, compared with 53% in summer 2018. Increased use of the portal is positive, but it is clear that finance departments are unsure on the technological and process changes they need to make moving forward.
Breaking out of the spreadsheet – seize the opportunity
When storing VAT data, 55% of accountants said they use spreadsheets, with 23% preferring other in-house software, up from 30% in summer 2018. Post implementation, a third (34%) believe that they will still use Excel to store digital records relating to VAT, suggesting they are considering a "quick fix approach to MTD for VAT". However, choosing a complete tax compliance software platform gives companies access to features such as exception reporting, full data audit trails including manual adjustments, group and divisional reporting, as well as being ready for future digital tax requirements, such as corporation tax submissions.
Kim Hau, senior proposition manager for ONESOURCE Indirect Tax at Thomson Reuters said, "There is a real opportunity for tax accountants to embrace software that does much more than simply file a return. By accepting the inevitable move towards digital tax reporting, companies can use the new October 2019 deadline to implement indirect tax compliance software that will bring benefits such as automation, reporting, cost savings and improved compliance. It will mean businesses are ready for 2019, 2020 and other future tax changes, rather than taking a quick fix 'sticking plaster' approach."
Increasingly accountants are relying on technology partners to keep them informed on Making Tax Digital – 40% reported this to be the case, up from 16% in summer 2018. Asked how MTD was being communicated within their organisations, 44% stated it had been communicated at an organisational level, but not to them personally. This suggests that training is yet to start within teams on how processes and individual responsibilities may change in respect of VAT.
Thomson Reuters
Thomson Reuters is the world's leading provider of news and information-based tools to professionals. Our worldwide network of journalists and specialist editors keep customers up to speed on global developments, with a particular focus on legal, regulatory and tax changes. Thomson Reuters shares are listed on the Toronto and New York Stock Exchanges. For more information on Thomson Reuters, visit tr.com and for the latest world news, reuters.com.
Beyond Limits Supports Diversity and Inclusion at Wonder Women Tech Conference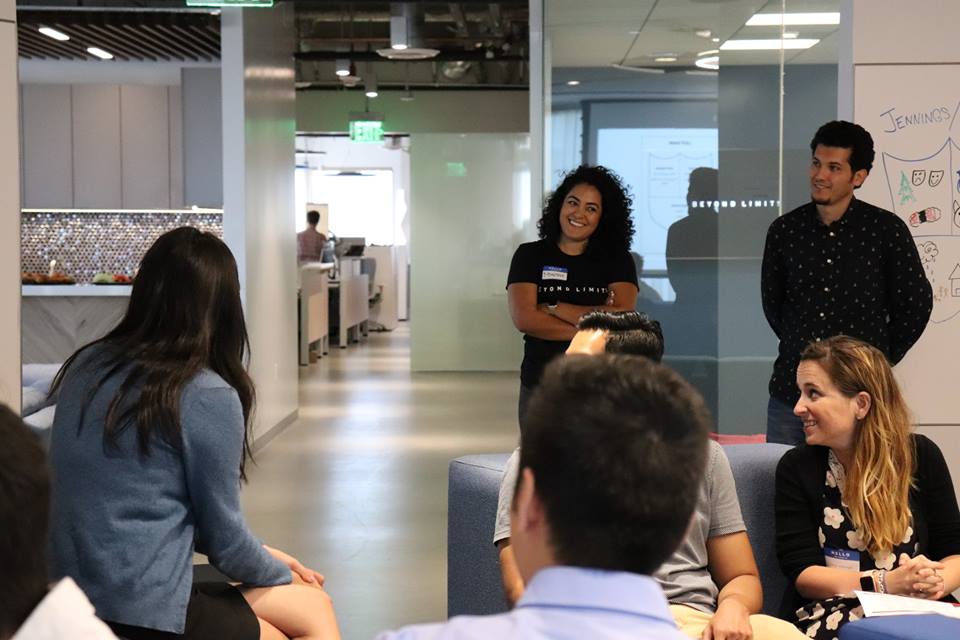 Reading Time:
2
minutes
Beyond Limits, a leading developer of advanced artificial intelligence (AI) solutions, today announced its participation at the Wonder Women Tech National Conference 2018. The event will take place from October 5–6 at the Long Beach Convention Center. The conference will be hosted by Wonder Women Tech (WWT) to promote underrepresented entrepreneurs and innovators in science, technology, engineering, arts, and math (STEAM). The two-day conference will feature keynote speeches and discussion panels on some of today's hottest tech topics and address the unique challenges that minorities of all ages, ethnicities, and genders face in the tech industry.
Beyond Limits' outreach goals are closely aligned with those of WWT, a nonprofit organization that supports, promotes, and encourages underrepresented people in technology industries via national and international conferences and programming. As a company that recruits and benefits from talented people in the STEAM community, Beyond Limits is proud to collaborate with WWT to raise awareness for workplace diversity and inclusion. The company's commitment to these issues is based on the collective welfare of its employees and awareness that diversity and inclusion are competitive advantages.
According to the World Economic Forum, 60 percent of college graduates are women, but account for only 35 percent of the total number of undergraduate degrees in science, technology, engineering, and math (STEM). 40 percent earn degrees in mathematics, while a mere 18 percent earn degrees in engineering or computer science. A 2010 research report conducted by the American Association of University Women (AAUW) concludes that this disparity is the result of young women's social environment, specifically at home and at college, and well-documented issues with gender bias and sexual harassment.
"Diversity impacts everyone," said Mario Portugal, Beyond Limits head of recruiting. "We welcome the opportunity to support talented people of all genders, cultures and backgrounds with STEAM skills, and we'll continue to do so in the future."
In addition to Wonder Women in Tech, Beyond Limits' commitment to diversity has included recruiting and networking events hosted by WomenHack LA and Reed Smith's Diversity Summit. These events are designed to create awareness about the importance of diversity and connect top talent in product management, software development, and UI/UX design to tech companies that value inclusion and diversity.
Launched in 2014, Beyond Limits produces cognitive AI systems with human-like reasoning available to transform the performance of industrial and enterprise operations and systems. The company leverages advanced technologies developed at Caltech's famed Jet Propulsion Laboratory (JPL) for the NASA space program, as well as breakthrough technology innovations originated by Beyond Limits scientists and engineers.
Beyond Limits is the only AI company in the world with advanced technology proven in extreme environments from space missions to subsurface oil and gas exploration. Today, Beyond Limits goes beyond conventional AI, applying cognitive AI software inventions to solve complex industrial and enterprise problems, bringing cognitive advantages to energy, fintech, healthcare, and logistics.
Beyond Limits was selected as a Silver Stevie® Award Winner in the 2018 American Business Awards®, a winner for the Tech Trailblazers Award in the category of artificial intelligence, and has been covered in the Wall Street Journal, Financial Times, Forbes, Fortune, Entrepreneur, ZDNet and the International Business Times.
Funraise releases new user interface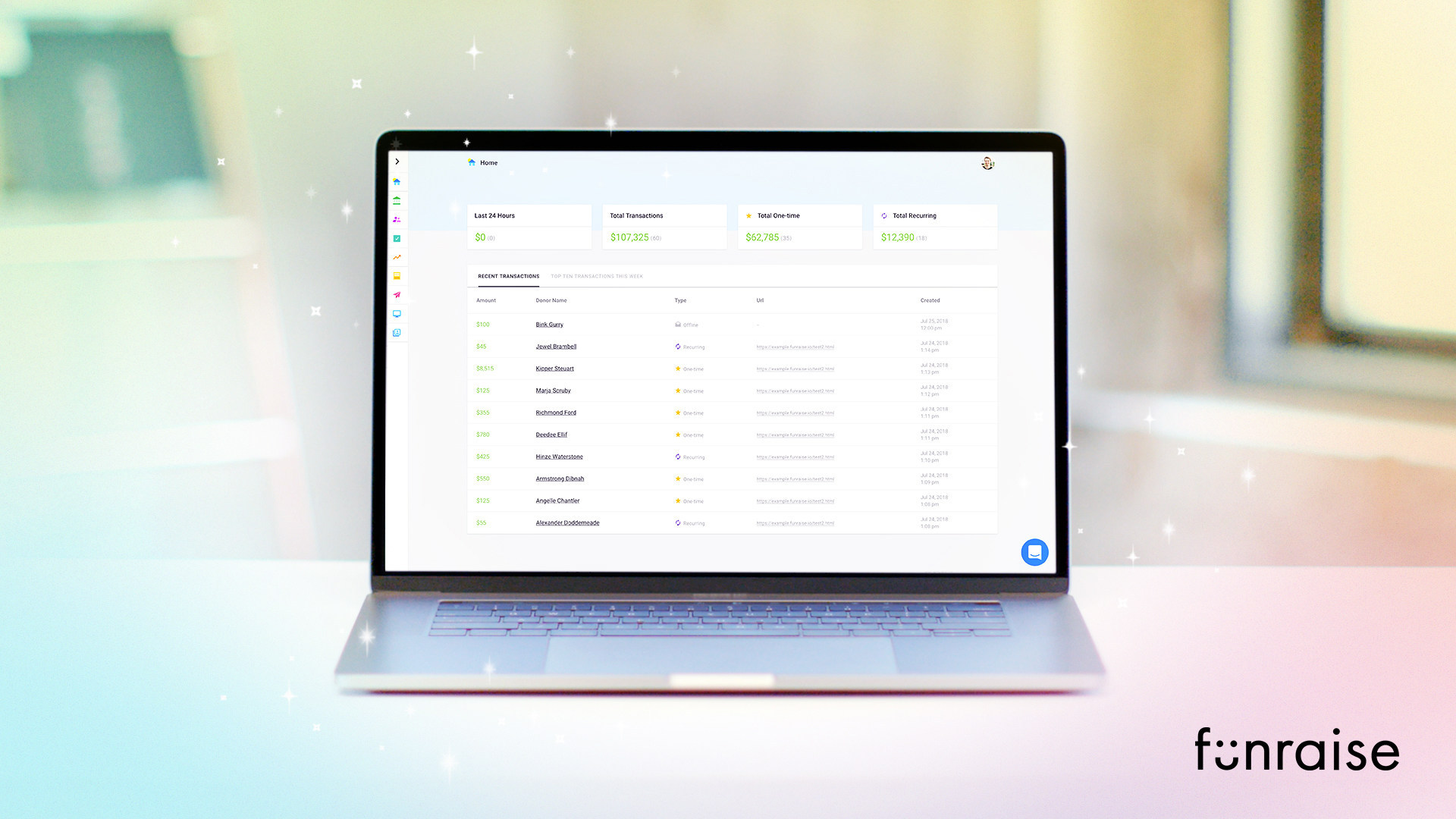 Reading Time:
2
minutes
Ahead of giving season, the all new UI and data-efficient backend offers contextual, seamless experiences, and faster response time
Funraise, a technology company building software for nonprofits, is rolling out a new UI for its platform. The dramatically enhanced visual and functional experience is part of a significant overhaul to the company's backend architecture, creating a more comprehensive and intuitive experience for users. Nonprofits will be able to access the new UI beginning today, and can expect increased performance and functionality as part of the release.
Funraise, which creates delightful and functional software, has grown from a simple donation form to the "swiss army knife" of nonprofit software over the last few years. Launching the new UI alongside a more efficient backend enables users to move elegantly through the Company's suite of fundraising tools, including its CRM, campaign sites, marketing optimization tools, donation forms, peer-to-peer programs, and integrations with third-party apps.
"Our customers are increasing their dependency on Funraise, asking for more features every day. As we continue to build and respond to these needs, we're excited to deliver the world class experience nonprofits deserve," said Funraise's Chief Product Officer, and CoFounder Tony Sasso. "This release features an evolved UI that also increases our capacity to launch products that work harmoniously together," said Sasso.
Some of the new features users can expect from the new Funraise UI include:
Clean, intuitive design that's efficient and consistent across the platform
Contextual experiences, including "flyouts," making it easier to navigate
Faster performance and response time
Highly predictable behaviors and reactions within the platform
Stable and data-efficient backend that ensures data consistency
Jason Swenski, Funraise's Chief Technology Officer and CoFounder, described some of the technology behind the release: "We have built components in isolation, creating highly stable and cost efficient development platform to work from. This is something that top tier technology companies do," he noted. "We made a conscious decision at Funraise to constantly iterate and improve our toolkit so that we can deliver the best products, faster," added Swenski. This development process sets the Company apart within the technology and nonprofit sectors.
Funraise, now three years old, was born out of the founders' desires to have better fundraising software for their nonprofit. "Funraise is now truly an all-in-one platform offering best-in-class software, and we're excited to see the response from our customers on this new UI," said CEO and CoFounder Justin Wheeler.
Google Bringing the Grow with Google Tour to Edmonton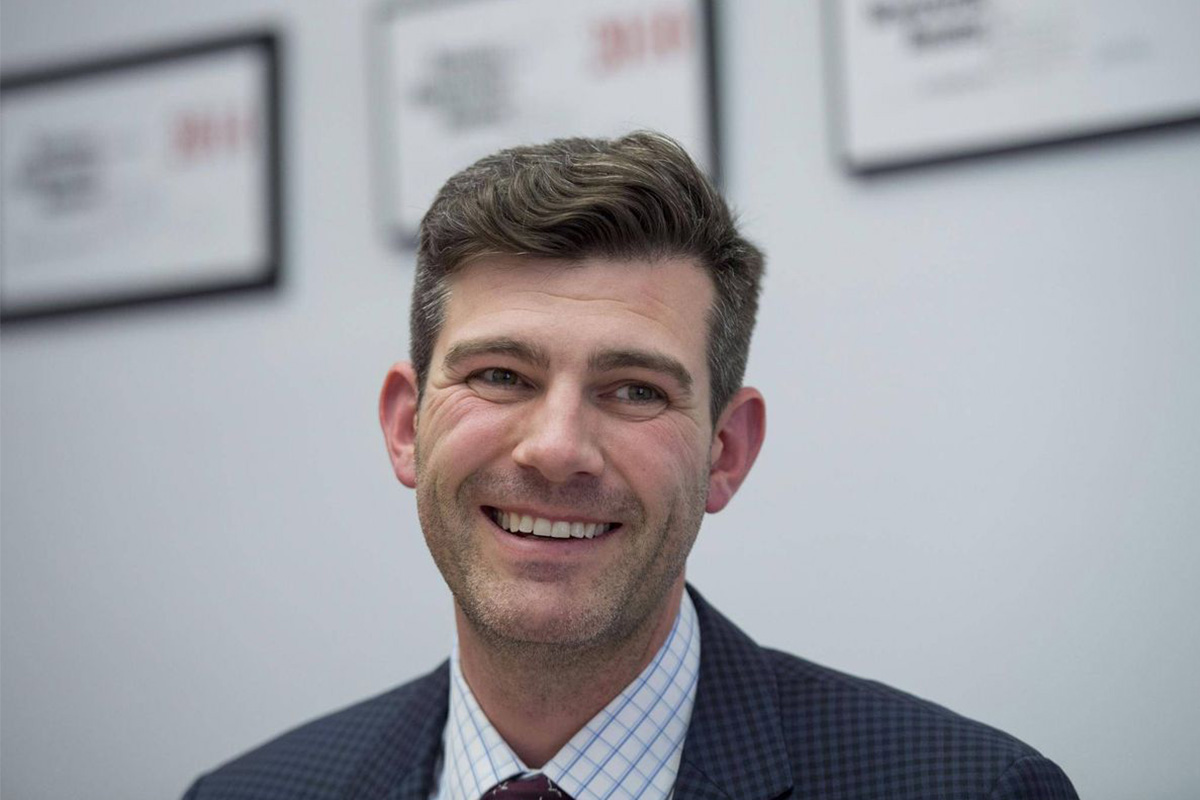 Reading Time:
2
minutes
Google announced today that the Grow with Google tour is coming is to Edmonton, AB, as part of its larger Grow with Google initiative to help Canadians create economic opportunity through digital skills training across the country.
Google will host a free, one-day event in Ford Hall at Rogers Place from 10am to 5pm on Wednesday, September 26th. The event will feature four different Google-led workshops, one-on-one coaching sessions and hands-on help for up to 400-500 anticipated attendees. The workshops will provide small business owners and entrepreneurs with the tools needed to get their businesses online, including setting up a Google My Business profile to get found on search and maps, online marketing, website analytics, and email, slides and spreadsheet basics.
Google is partnering with community organizations, including the City of Edmonton, EdmontonChamber of Commerce, West Edmonton, Business Association, Startup Edmonton, Edmonton Business Association, TEC Edmonton, Business Link, Futurpreneur Canada, Alberta Women Entrepreneurs to customize the event to local needs and create a lasting support system for attendees. Following the Grow with Google event, Google will explore ongoing partnership opportunities with area organizations to help with developing digital skills.
"Edmonton is home to a vibrant entrepreneurial community that can really benefit from the latest digital skills and tools needed to scale their businesses in Edmonton and beyond," said Mayor Don Iveson.  "The path to a more resilient economy requires us all to constantly adapt and evolve, which is why Grow with Google is such a valuable resource for business owners, entrepreneurs and individuals looking to learn new digital skills."
Media are encouraged to come to the event to capture opening remarks from Google executives and local politicians before the workshops commence. To learn more about the free event and for registration, visit g.co/GrowEdmonton.
CONTACT: For more information or to confirm attendance, please contact: Sarah Pattillo, 416-567-7844 / spattillo@google.com
On-site camera opportunities:
Remarks from Google executives and local politicians
Interactive Google-led workshops for small business owners
Outdoor Grow with Google activation
| | |
| --- | --- |
| When:          | Wednesday, September 26th, 2018 |
| | Press Moment at 10:00am |
| | Workshops from 10:30am – 4:30pm |
| | |
| Where:        | Ford Hall, Rogers Place |
| | 10220 104 Ave |
| | Edmonton, AB |
| | T5J 0H6 |