Survey Finds 70% of Tax Professionals Stalling on Making Tax Digital For VAT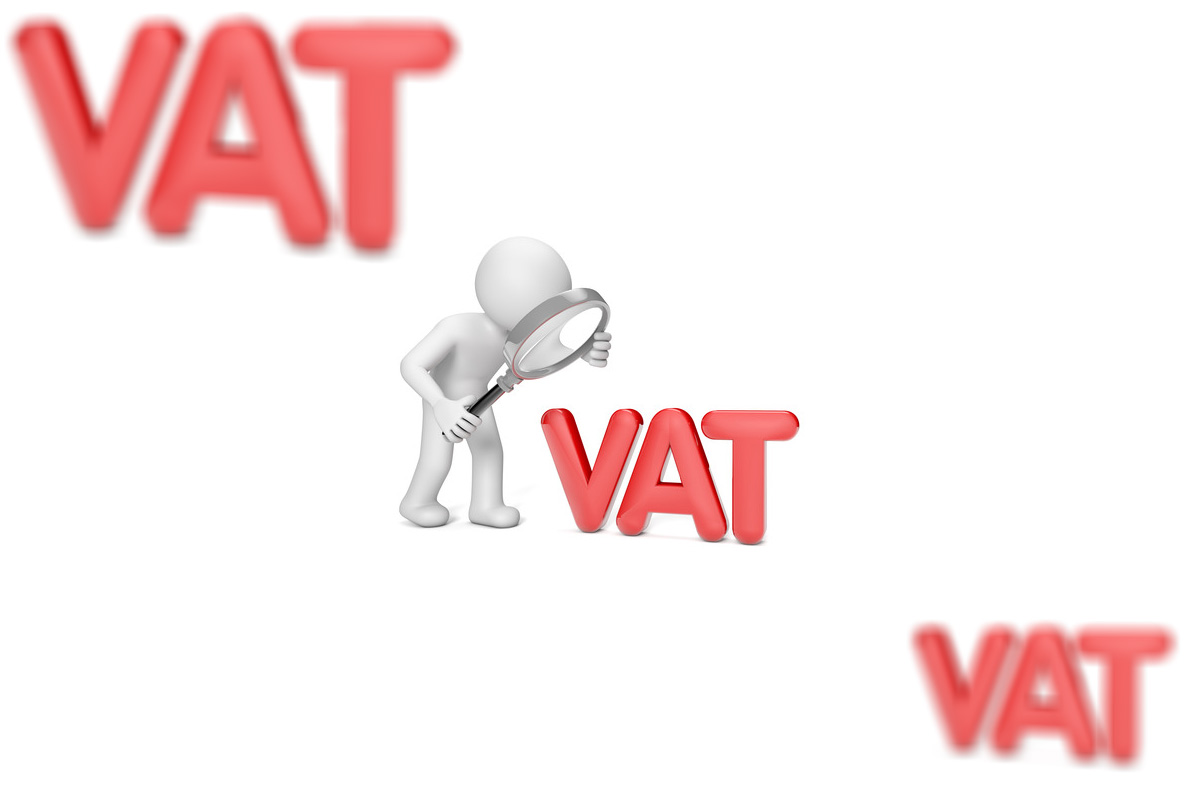 Reading Time:
2
minutes
A recent Thomson Reuters® survey of UK tax professionals' attitudes and readiness for Making Tax Digital (MTD) for VAT has revealed companies are still unsure how to prepare for the deadlines. MTD for VAT is the latest step in HMRC's aim to move towards a digital relationship with customers and become "the most digitally advanced tax administration in the world".
Asked about the status of their MTD for VAT implementations, 70% of the 146 tax and accounting professionals surveyed stated they had developed plans, but not started implementation. The survey also found that 37% of respondents will now hold fire on changing policies until they hear more from HMRC about the revised October 2019 MTD for VAT deadline for "businesses with complex requirements".
Paused or poised on MTD?
Nearly three quarters of respondents (72%) in the November 2018 survey stated that concerns about software and digital records maintenance are their greatest worries in preparing for MTD. The decision to delay implementation means many will miss out on the benefits digital tax reporting can bring. This could potentially lead to a greater risk of businesses needing to take a "sticking plaster" approach to meet the deadlines.
When asked, 62% of respondents admitted VAT processes are still tracked manually, despite 80% saying they use the HMRC portal to submit VAT returns, compared with 53% in summer 2018. Increased use of the portal is positive, but it is clear that finance departments are unsure on the technological and process changes they need to make moving forward.
Breaking out of the spreadsheet – seize the opportunity
When storing VAT data, 55% of accountants said they use spreadsheets, with 23% preferring other in-house software, up from 30% in summer 2018. Post implementation, a third (34%) believe that they will still use Excel to store digital records relating to VAT, suggesting they are considering a "quick fix approach to MTD for VAT". However, choosing a complete tax compliance software platform gives companies access to features such as exception reporting, full data audit trails including manual adjustments, group and divisional reporting, as well as being ready for future digital tax requirements, such as corporation tax submissions.
Kim Hau, senior proposition manager for ONESOURCE Indirect Tax at Thomson Reuters said, "There is a real opportunity for tax accountants to embrace software that does much more than simply file a return. By accepting the inevitable move towards digital tax reporting, companies can use the new October 2019 deadline to implement indirect tax compliance software that will bring benefits such as automation, reporting, cost savings and improved compliance. It will mean businesses are ready for 2019, 2020 and other future tax changes, rather than taking a quick fix 'sticking plaster' approach."
Increasingly accountants are relying on technology partners to keep them informed on Making Tax Digital – 40% reported this to be the case, up from 16% in summer 2018. Asked how MTD was being communicated within their organisations, 44% stated it had been communicated at an organisational level, but not to them personally. This suggests that training is yet to start within teams on how processes and individual responsibilities may change in respect of VAT.
Thomson Reuters
Thomson Reuters is the world's leading provider of news and information-based tools to professionals. Our worldwide network of journalists and specialist editors keep customers up to speed on global developments, with a particular focus on legal, regulatory and tax changes. Thomson Reuters shares are listed on the Toronto and New York Stock Exchanges. For more information on Thomson Reuters, visit tr.com and for the latest world news, reuters.com.
Business Opportunities after Brexit: NRW-British Economic Meeting in Birmingham
Reading Time:
1
minute
Enterprises in the United Kingdom and the German Federal State of North Rhine-Westphalia (NRW) have been trusted partners for decades. Brexit shall not change this: The Ministry of Economic Affairs, Innovation, Digitalization and Energy of North Rhine-Westphalia along with the heads of the Chamber of Industry and Commerce of North Westphalia have organised an Economic Meeting at Conference Aston in Birmingham on January 24th. This is a free event where German and British enterprises, representatives from universities and departments of economic development will gather to search for answers on how to continue and enhance the valuable and strong economic relationship between both economies despite Britain's exit from the EU.
After the most recent rejection of the EU's Brexit deal, the risk of a hard Brexit with no agreement has risen sharply. According to Dr. Fritz Jaeckel, General Director of the Chamber of Industry and Commerce of North Westphalia, British and German businesses and universities should take the chance and come together in order to talk directly to each other. Via exchanging views and worries on both sides, opportunities and practical solutions might become visible. This free event is a unique opportunity to enhance future economic relationships and networks which should not be missed.
For further information and registration: www.ihk-nw.de/nrw-british-meeting
YogaSix Extends Its Reach Across Nation with Launch of Franchise Opportunity
Reading Time:
2
minutes
YogaSix, a modern fitness boutique offering a fresh perspective on one of the world's oldest practices, announced the next step in expanding its unmatched mind-body experience with the launch of its franchise opportunity. With seven open studios and another 50 units sold thus far, the brand is on pace to meet its goal of opening 300 locations across the U.S. over the next few years. Upcoming studio openings include Albuquerque, New Mexico which is slated to open in February 2019 and the brand's corporate studio in Yorba Linda, California, set to open in March 2019.
Backed by powerhouse boutique fitness curator Xponential Fitness, YogaSix aims to debunk the stereotype that often surrounds the practice of yoga and deliver its life-enhancing benefits to all ages, shapes, sizes and genders. Utilizing modern language instead of Sanskrit and offering six core formats – Y6 101, Y6 Stretch, Y6 Slow Flow, Y6 Hot, Y6 Power, and Y6 Sculpt Flow – YogaSix's classes are meant to encompass every fitness level, whether the focus is on deep stretching, stress relief, or breaking a sweat.
"Many people have come to see yoga as either exclusive, confusing or tiresome, but at YogaSix we are breathing new life into the practice," said Lindsay Junk, President of the company. "Our mission at YogaSix is to change the way people think about and understand yoga, and give them a mind body-experience that is empowering, energizing and most importantly, fun."
Developed in San Diego in 2012, YogaSix quickly gained popularity as it spread to New Mexico and the Midwest. With thousands of students visiting per week, YogaSix is already changing the way people experience yoga and will continue to do so as the first-to-market yoga franchise. Backed by two decades of fitness franchising experience and a corporate team that will provide significant support for site selection, build out, marketing, retail, sales and operations, as well as extensive training, YogaSix is primed for expansion. The brand is seeking qualified franchise partners with a passion for fitness and health and who exhibit strong leadership and business skills.
"As the boutique fitness industry continues to explode with vigorous, high-intensity workouts, YogaSix offers a unique business opportunity and the first of its kind in the franchising space," adds Lindsay Junk. "YogaSix delivers a workout from which anyone can benefit, so we're excited to spread our take on yoga across the nation."
YogaSix offers franchise partners the opportunity to capitalize on a fresh brand in an emerging market with tremendous support, infrastructure and knowledge. The total investment to open a YogaSix franchise is $216,900 – $399,750. For more information on the YogaSix franchise opportunity, please visit:
Right of Reply Appoint UK Broker Stanford Capital Partners in Preparation for London Stock Market Float
Reading Time:
1
minute
Right of Reply ("RoR" or "the Company"), the fast-growing technology company with its blockchain-powered reputation management platform, today announces that it has appointed Stanford Capital Partners as advisors for its expected stock market listing in the New Year.
Tom Brooks, CEO, said, "As we get closer to our stock market listing, we wanted to appoint brokers with the right combination of independence and experience with the markets and with helping fast-moving new companies like ours. We believe we have found just such a combination with our appointment of Patrick Claridge and his seasoned team of professionals at Stanford Capital Partners as our brokers."
Patrick Claridge, Managing Partner of Stanford Capital Partners, said, "The need to prevent reputational damage and tackle its consequences have never been more necessary, particularly with the widespread use of social media and the internet. The right of reply is enshrined in law, yet nearly impossible to obtain in the real world. Right of Reply will provide the tools needed for everyone to be able to exercise their legal rights and we are looking forward to working with them on this vitally important mission."