Centrica Equips Its Engineers With 7500 Panasonic Rugged Tablets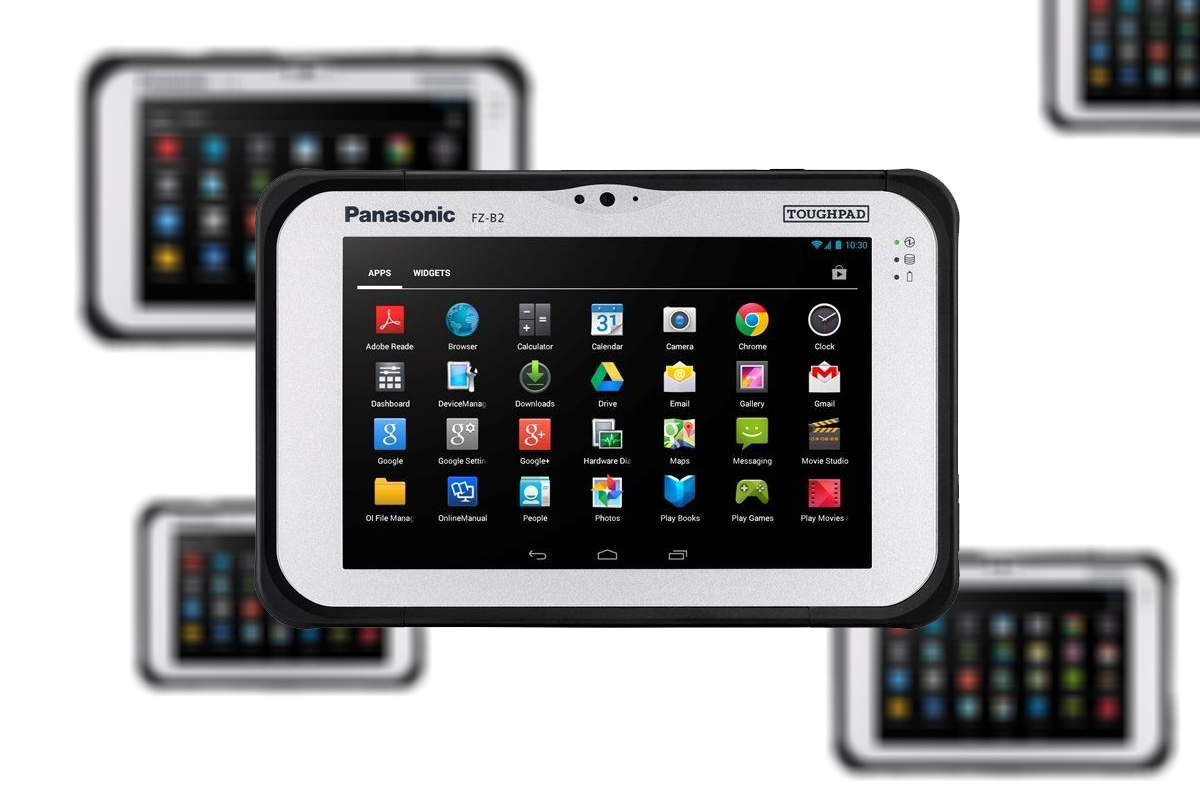 Reading Time:
4
minutes
Centrica, the leading energy and services company operating brands such as British Gas and Dyno, has rolled out 7,500 Panasonic FZ-G1 rugged tablets to its team of UK engineers to improve working methods and ultimately to enhance its customer service.
For the past eight years the company's engineers have been using the Panasonic Toughbook CF-19 rugged notebooks as their main technology tool for job scheduling, maintenance, viewing diagrams and communications as they carry out service and repairs at customers' homes and businesses. However, the company wanted to move to a tablet-based device for more intuitive applications for working methods, more flexibility and because its engineers were already very familiar with this type of technology.
The devices have been rolled out ahead of the busiest period for British Gas engineers, who fixed more than 1.2 million boilers last winter.
Speaking about the new devices, Matthew Bateman, Managing Director for Field Operations at British Gas said: "Technology has been at the forefront of how we're working to enhance the service we deliver for our customers, and how our engineers carry out work."
"The use of tablet technology gives us more options in terms of application functionality and will introduce different and quicker methods of working, and improved communication for our engineers which in turn will benefit our customers."
The Panasonic FZ-G1 tablet incorporates high quality front and rear cameras together with optimised WWAN antennae.
Kevin Tristram, UK General Manager of Panasonic Toughbook, added: "As Europe's leading provider of rugged mobile devices, Panasonic has a relationship with Centrica that stretches back over 25 years. We have built that relationship by combining high quality devices with unparalleled levels of service and a constant focus on the future needs of mobile workers. We look forward to supporting the mobile computing needs of Centrica and its customers with this next generation of rugged tablet computing."
The Panasonic FZ-G1 tablet
Centrica has invested in the latest 4th generation of the fully rugged Panasonic FZ-G1 tablet, featuring improved performance and communication capabilities, with an increased 14 hour battery life and the Windows 10 Pro operating system to further enhance its reputation with mobile workforces as the 10.1 inch tablet of choice. The device has proven popular with a wide range of industries including retail and manufacturing, as well as organisations with large workforces in the field, such as utilities, logistics, assessors and field service as well as the emergency services.
About Centrica plc
Centrica plc is an international energy and services company. Everything we do is focused on satisfying the changing needs of our customers. We supply energy and services to more than 25 million customer accounts through strong brands such as British Gas, Direct Energy and Bord Gáis Energy supported by around 15,000 engineers and technicians.
About Panasonic System Communications Company Europe (PSCEU)
Panasonic System Communications Company Europe's (PSCEU) goal is to improve the working lives of business professionals and help their organisations' efficiency and performance through world leading technology. We help organisations capture, compute and communicate all sorts of information: image, voice, and textual data. With around 350 staff, engineering design expertise, global project management capability and a large European partner network, PSCEU offers unrivalled capability in its markets.
PSCEU is made up of six product categories:
Broadcast & ProAV gives you the freedom to tell the story with its high quality products and solutions, which ensure smooth operation and excellent cost-performance across a range of remote cameras, switchers, studio cameras and ENG P2HD. The cinema camera range of VariCam models and the EVA1 are capable of true 4K and High Dynamic Range (HDR) making them the ideal solution for cinema, television, documentary and live event production.
Communication Solutions offers world leading telephony systems, SIP terminal devices and professional 'network' scanners giving you the freedom to focus on the communication and not the connection.
Computer Product Solutions help mobile workers improve productivity with its range of TOUGHBOOK rugged notebooks, Toughpad business tablets and electronic point of sales (EPOS) systems. As European market leaders, Panasonic TOUGHBOOK had a 67% revenue share of sales of rugged and durable notebooks and Panasonic Toughpad held a 56% revenue share of sales of rugged business tablets in 2016 (VDC Research, March 2017).
Industrial Medical Vision manufactures applications for various segments such as medical, life science, ProAV or industrial. The product portfolio includes complete and OEM camera systems, providing the freedom to see what can't be seen.
Security Solutions, built on a heritage of providing evidential quality CCTV footage. Delivering the highest image quality in all environmental conditions using our highly reliable, advanced technology cameras and image recording systems, giving you the freedom to feel secure.
Visual System Solutions offers the widest range of professional displays and projectors and allows Audio Visual professionals the freedom to create. It leads the European high brightness projector market with a 39% market revenue share (Futuresource >5klm FY17 Q3, excl. 4K & digital cinema).
About Panasonic
Panasonic Corporation is a worldwide leader in the development of diverse electronics technologies and solutions for customers in the consumer electronics, housing, automotive, and B2B businesses. Celebrating its 100th anniversary in 2018, the company has expanded globally and now operates 591 subsidiaries and 88 associated companies worldwide, recording consolidated net sales of Euro 61.4 billion for the year ended March 31, 2018. Committed to pursuing new value through innovation across divisional lines, the company uses its technologies to create a better life and a better world for its customers. To learn more about Panasonic: http://www.panasonic.com/global
Hemp Holdouts: Seven States Slow to Reform Hemp Laws After Farm Bill
Reading Time:
1
minute
Idaho's state legislative session ended earlier this month with a tinge of disappointment. Despite overwhelming bipartisan support to legalize industrial hemp, the legislature was unable to pass a resolution to relax the state's hemp ban. Adding to the frustration felt by hemp advocates was the shared inability of both the state's House and Senate to approve measures legalizing hemp, as they failed to reconcile their competing bills.
That failure could prove problematic over the coming year: Aside from the lost opportunity to take advantage of the socioeconomic benefits afforded by legalization, there remains a heightened legal risk of transporting hemp through the state.
Though the 2018 Farm Bill made hemp federally legal, for the time being it remains codified as a Schedule I controlled substance under Idaho state law. At least one truck driver this year has been arrested by Idaho State Police for transporting hemp, yet charged with trafficking in cannabis. Until Idaho reconciles their laws, many consider the state a dead zone for the hemp industry.
Source: New Frontier Data/Hemp Business Journal
Fintech Startup, Paramount Financial Technologies, Announces Company Launch, Community Banks Sign-on as First Investors
Reading Time:
1
minute
Paramount Financial Technologies (PFT), a newly formed fintech startup, publicly announced today its company launch in New England with community banks as its first investors.
PFT helps community banks solve critical challenges like growing core deposits, improving branch network performance, increasing business relationships, and managing performance. One of PFT's most popular tools, under the umbrella of its flagship product, MarketOpp 360, is their Branch Opportunity Grid, which helps clients understand which branches have the greatest opportunities for deposit and loan growth and provides a detailed guide for actions to take.
"Community banks are investing in us because our solutions have been market-tested for twenty years," said Michael Purchia, President and Founder of Paramount Financial Technologies. "Since the early days of banking analytics, we've been building and refining our tools to provide time-sensitive solutions. We integrate client data with AI-based market intelligence and analytics so our clients can make the best business decisions."
Timothy Felter, Chief Financial Officer of Newburyport Bank, said, "Our executive team is partnering with PFT for our New Hampshire expansion. Their commercial and consumer market intelligence, and on-the-ground insights, are invaluable."
To learn more about PFT and sign-up for our weekly newsletter with the latest banking news and insights, visit www.pfintech.net. You can also follow us on www.pfintech.net and Twitter.
SOURCE Paramount Financial Technologies
Phivida Announces the Launch of Wikala's Private Beta for Its eCommerce Platform
Reading Time:
2
minutes
Phivida Holdings Inc. (CSE: VIDA OTCQX: PHVAF) ("Phivida" or the "Company") announces the private beta launch of the Wikala eCommerce platform, featuring cannabis accessories from reputable manufacturers.
"The interest in the private beta release has been phenomenal so far and we look forward to working closely with our customers and creating the most trusted cannabis online marketplace in this industry," says David Moon, CEO of Wikala. "We've been working at maximum pace to get to this stage, and it's encouraging to think that this is only the beginning of where Wikala and Phivida can go."
Wikala is a stand-alone eCommerce platform that is set to become the first website in the global cannabis and hemp-CBD space to offer independent sellers' personal storefronts where they can list their goods within an existing marketplace. The private beta signup is still open and the platform will be available for use for a select number of beta users, based on their geography, for the next 55 days. During that time, the Wikala team will monitor user feedback and prepare the software for the next release.
The core features included in the private beta release are a fraction of the company's ultimate vision, however, they are a necessary first step and include all of the basic features of an eCommerce website, including a product comparison tool that is yet to be seen in the cannabis market.
"The potential of Wikala is in its modularity and the fact that we can develop new creative features quickly and without having to rely on third party software," continued Mr. Moon. "This allows us to use the Open Beta release to set the stage for the next milestone, which is to open the sellers' portal and allow individual businesses to open their stores on Wikala."
Wikala's next milestone is the public release of the platform, expected on July 15, 2019, which will feature a refurbished design for mobile devices, a coupon system for discounts, advanced smart search and various additional functionalities that provide a glitch-free user experience from shopping to product delivery. The July 15 public launch is expected to be the platform's Open Beta.
SOURCE Phivida Holdings Inc.