Centrica Equips Its Engineers With 7500 Panasonic Rugged Tablets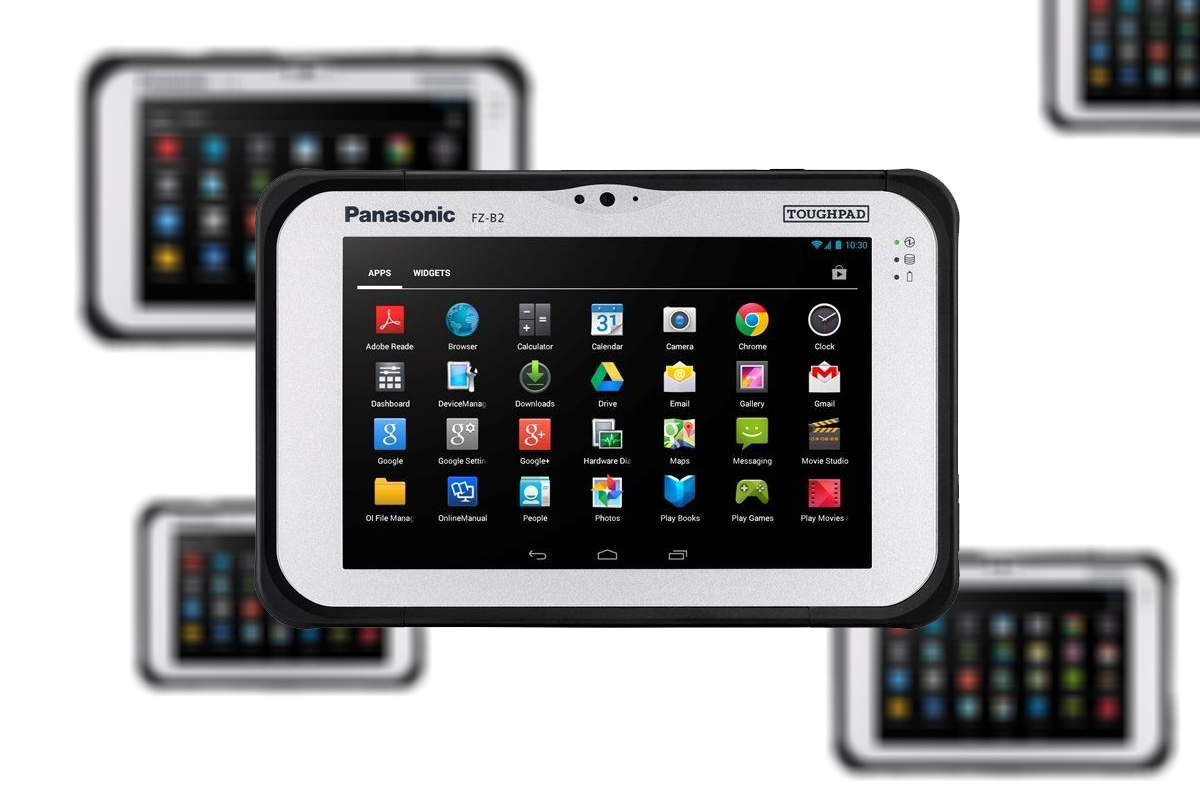 Reading Time:
4
minutes
Centrica, the leading energy and services company operating brands such as British Gas and Dyno, has rolled out 7,500 Panasonic FZ-G1 rugged tablets to its team of UK engineers to improve working methods and ultimately to enhance its customer service.
For the past eight years the company's engineers have been using the Panasonic Toughbook CF-19 rugged notebooks as their main technology tool for job scheduling, maintenance, viewing diagrams and communications as they carry out service and repairs at customers' homes and businesses. However, the company wanted to move to a tablet-based device for more intuitive applications for working methods, more flexibility and because its engineers were already very familiar with this type of technology.
The devices have been rolled out ahead of the busiest period for British Gas engineers, who fixed more than 1.2 million boilers last winter.
Speaking about the new devices, Matthew Bateman, Managing Director for Field Operations at British Gas said: "Technology has been at the forefront of how we're working to enhance the service we deliver for our customers, and how our engineers carry out work."
"The use of tablet technology gives us more options in terms of application functionality and will introduce different and quicker methods of working, and improved communication for our engineers which in turn will benefit our customers."
The Panasonic FZ-G1 tablet incorporates high quality front and rear cameras together with optimised WWAN antennae.
Kevin Tristram, UK General Manager of Panasonic Toughbook, added: "As Europe's leading provider of rugged mobile devices, Panasonic has a relationship with Centrica that stretches back over 25 years. We have built that relationship by combining high quality devices with unparalleled levels of service and a constant focus on the future needs of mobile workers. We look forward to supporting the mobile computing needs of Centrica and its customers with this next generation of rugged tablet computing."
The Panasonic FZ-G1 tablet
Centrica has invested in the latest 4th generation of the fully rugged Panasonic FZ-G1 tablet, featuring improved performance and communication capabilities, with an increased 14 hour battery life and the Windows 10 Pro operating system to further enhance its reputation with mobile workforces as the 10.1 inch tablet of choice. The device has proven popular with a wide range of industries including retail and manufacturing, as well as organisations with large workforces in the field, such as utilities, logistics, assessors and field service as well as the emergency services.
About Centrica plc
Centrica plc is an international energy and services company. Everything we do is focused on satisfying the changing needs of our customers. We supply energy and services to more than 25 million customer accounts through strong brands such as British Gas, Direct Energy and Bord Gáis Energy supported by around 15,000 engineers and technicians.
About Panasonic System Communications Company Europe (PSCEU)
Panasonic System Communications Company Europe's (PSCEU) goal is to improve the working lives of business professionals and help their organisations' efficiency and performance through world leading technology. We help organisations capture, compute and communicate all sorts of information: image, voice, and textual data. With around 350 staff, engineering design expertise, global project management capability and a large European partner network, PSCEU offers unrivalled capability in its markets.
PSCEU is made up of six product categories:
Broadcast & ProAV gives you the freedom to tell the story with its high quality products and solutions, which ensure smooth operation and excellent cost-performance across a range of remote cameras, switchers, studio cameras and ENG P2HD. The cinema camera range of VariCam models and the EVA1 are capable of true 4K and High Dynamic Range (HDR) making them the ideal solution for cinema, television, documentary and live event production.
Communication Solutions offers world leading telephony systems, SIP terminal devices and professional 'network' scanners giving you the freedom to focus on the communication and not the connection.
Computer Product Solutions help mobile workers improve productivity with its range of TOUGHBOOK rugged notebooks, Toughpad business tablets and electronic point of sales (EPOS) systems. As European market leaders, Panasonic TOUGHBOOK had a 67% revenue share of sales of rugged and durable notebooks and Panasonic Toughpad held a 56% revenue share of sales of rugged business tablets in 2016 (VDC Research, March 2017).
Industrial Medical Vision manufactures applications for various segments such as medical, life science, ProAV or industrial. The product portfolio includes complete and OEM camera systems, providing the freedom to see what can't be seen.
Security Solutions, built on a heritage of providing evidential quality CCTV footage. Delivering the highest image quality in all environmental conditions using our highly reliable, advanced technology cameras and image recording systems, giving you the freedom to feel secure.
Visual System Solutions offers the widest range of professional displays and projectors and allows Audio Visual professionals the freedom to create. It leads the European high brightness projector market with a 39% market revenue share (Futuresource >5klm FY17 Q3, excl. 4K & digital cinema).
About Panasonic
Panasonic Corporation is a worldwide leader in the development of diverse electronics technologies and solutions for customers in the consumer electronics, housing, automotive, and B2B businesses. Celebrating its 100th anniversary in 2018, the company has expanded globally and now operates 591 subsidiaries and 88 associated companies worldwide, recording consolidated net sales of Euro 61.4 billion for the year ended March 31, 2018. Committed to pursuing new value through innovation across divisional lines, the company uses its technologies to create a better life and a better world for its customers. To learn more about Panasonic: http://www.panasonic.com/global
World Vegan Day: Evanna Lynch supports first ever app to help you go vegan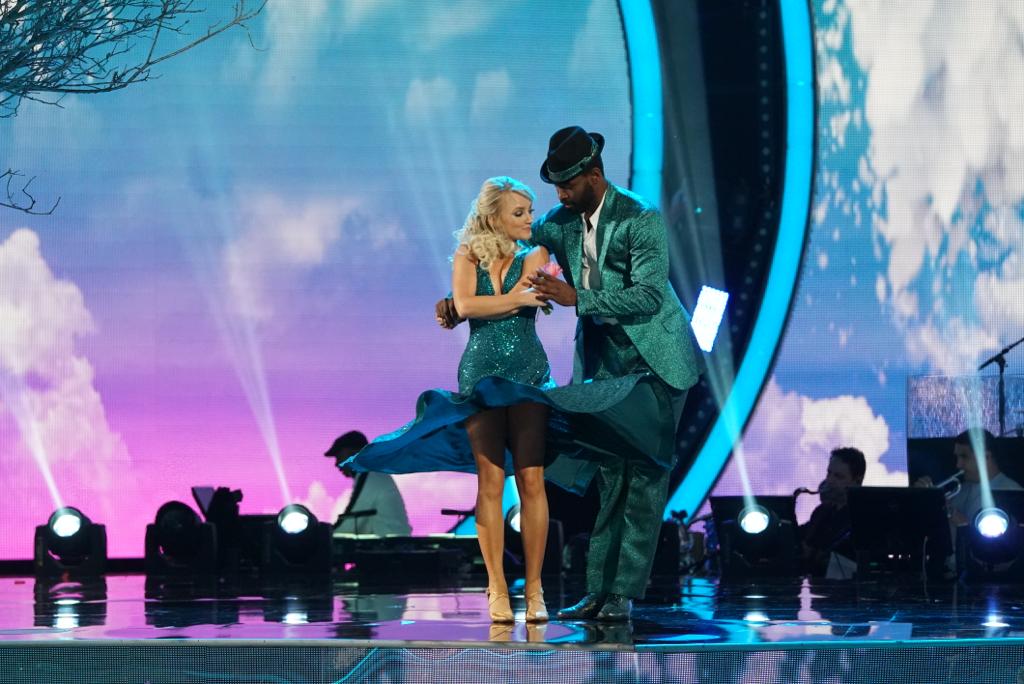 Reading Time:
2
minutes
Dancing with the Stars contestant and Harry Potter actress Evanna Lynch is today supporting the launch of a first of its kind mobile app to help people go vegan.
Educational charity The Vegan Society has released the free VeGuide app – which is now available on Android and iOS devices – to mark its 74th birthday this World Vegan Day (1 November).
Aside from performing alongside Keo Motsepe on the ABC show, Evanna is a long-term vegan and animal rights advocate who also runs her own vegan podcast, the ChickPeeps.
The pair are happily through to the quarter-finals next week and will be dancing a Rumba for 'Country Night' and also taking part in a team dance.
Evanna Lynch said: "VeGuide is an amazing tool for new and transitioning vegans and the only app designed to help you transition to veganism in 30 days.
"The educational videos tell you about the life of a vegan, how to overcome obstacles and how to deal with cravings for cheese or chocolate. The amazing thing about it is that you can learn a little bit every day and discover veganism gradually.
"Whether you're vegan or not, you'll certainly find VeGuide useful so please download it now and share with everyone you know."
The app is an introduction to the vegan lifestyle through a combination of interactive content with shopping, nutrition and recipe information, tailored for a US audience.
Budding vegans will be encouraged to stay on track with facts and motivational quotes, specifically tailored to the reasons why they said they wanted to go vegan.
The video content of the app is presented by the prominent YouTuber Mic the Vegan, and includes quizzes and a rewards programme.
Danielle Saunders, Digital Content Officer at The Vegan Society, said: "We are so excited to launch an app we developed specifically with the vegan-curious in mind.
"VeGuide was designed to provide a platform that's more suited to the younger audience, which our research showed are the most likely age group to have an interest in veganism.
"We feel the development of VeGuide marks a new phase for The Vegan Society and a new way of embracing veganism for the general public."
A Mintel survey showed that US consumers try meat alternatives because they consider them to be healthy, enjoy the taste, want to add variety to their meals or try to reduce their meat consumption.
Vegan milk is predicted to represent almost a half (40%) of the dairy and dairy alternative beverages industry by 2021 in America.
World Vegan Day and Month commemorate the founding of The Vegan Society and celebrate how far the vegan movement has come.
World Vegan Month is the best time to start your vegan journey. VeGuide is available to download for free on Google Play and the App Store now.