As growth remains sluggish, technology and innovation are key to drive agile growth, EY insurance outlook 2019 reveals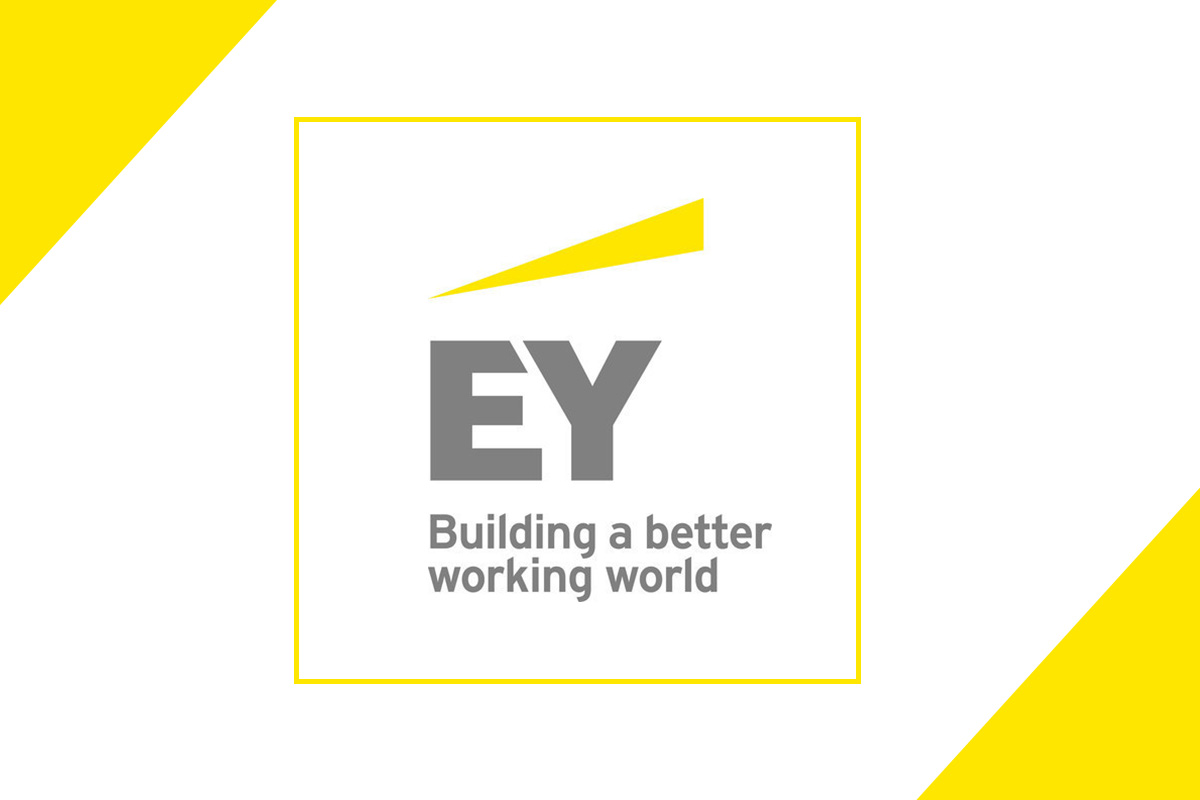 Reading Time:
3
minutes
Global insurance sector growth is expected to remain weak, and companies must focus on technology and innovative initiatives that optimize costs, drive wider distribution and market reach and explore local niche market segments, to spur growth reveals EY Insurance Outlook 2019. The latest editions of EY insurance outlook series ‒  covering the three regions, Americas, Asia-Pacific and Europe ‒ are the result of several think tank sessions of EY industrial and functional professionals as well as strategists and technologists, and cover the major trends, disruptions and innovations that are impacting the global insurance industry.
David Hollander, EY Global Insurance Leader, says:
"We are at an exciting and opportune time as insurers are investing more than ever to transform their business models to take advantage of subtly different growth opportunities around the world. The EY teams are energized by the possibilities that exist for insurance ‒  deliver better ways of working, drive a clearer sense of purpose, adopt more effective use of technology and leverage our industry's distinctive ability to promote financial wellness."
Life versus P&C insurance outlook 2019
While global life and property and casualty (P&C) insurance show sluggish growth overall, non-life/P&C insurance has shown considerably higher performance in Americas and Asia- Pacific markets. Life insurers are facing growth challenges globally due to regulatory issues, outdated distribution and lack of relevant products to the changing customer needs. To address these challenges the EY Insurance Outlook 2019 report lays out specific strategic and tactical actions that include expanding the product value proposition toward financial wellness, partnering with InsurTech companies for wider reach, innovating and developing new products rather than just regulatory compliance and digital transformation to support innovation and speed to market.
Non-life/P&C sector has shown considerable growth; however, it can face headwinds due to projected prolonged economic slowdown. To navigate these, the report identifies key opportunities that include using advanced technologies like artificial intelligence (AI) and Internet of Things (IoT) for accurate analytics, adapting to rising customer expectations, partnering with InsurTech for innovation and routes to market, and exploiting fast-growing niche segments like health and cyber in Asia-Pacific.
The EY Insurance Outlook 2019 has, among others, recommended the following top imperatives for companies in the sector to facilitate growth and profitability:
1. Digital transformation is no longer optional, but necessary to optimize costs and invest in relevant, innovative areas
Today's intense margin pressures mean that cost efficiency, a perpetual goal of all insurers, is more important than ever. Across all regions, insurers should carefully design operating models and deploy technologies that can deliver short- and long-term cost and performance improvements. The report identifies the top technologies for insurers to think about in terms of their transformation programs:
Blockchain for authentication, underwriting and claims attribution
IoT for accurately underwriting policies using real-time data and reducing or eliminating claims using allied services
AI for enhancing customer experience cost-efficiently and streamlining claims management, especially for simpler cases (e.g., auto damage)
2. Distribution: think human and digital – not human or digital
Spurred by experiences in other industries, customers expect to increase their transactions with insurers through direct and online channels that have the advantages of increased transparency and improved experience. Further, the research reveals that customers seek advice from experts before making substantial investment decisions. In the Americas and Europe many insurers are investing in InsurTech as a way to improve distribution and optimize costs. The additional complexity of the Asia-Pacific region comes from the critical importance of agents and bancassurance partners in the value chain.
With often deeply historic roots, insurers often find themselves grappling with the challenge of what role to play in an emerging technology-driven ecosystem and how to work with InsurTechs. The report finds that an imperative for insurers is to make the critical decision about what capabilities they should own and manage themselves and what to outsource. Further, insurers must digitize their antiquated customer experiences and develop a streamlined, omnichannel proposition, supplemented by new advisory services that will build trust and further cement customer loyalty.
3. Life insurers key value proposition: financial wellness, not just insurance
It's clear that today's consumers are buying less life insurance and fewer annuities than in the past. Shifting customer preferences are the key determinants to these changes – with millennials, for example being less inclined to maximize wealth (e.g., through investing in insurance), instead preferring to invest in experiences such as travel and recreation.
The report suggests that to remain viable, life insurance products must dramatically change and become something consumers understand, want and value. To address this shift in generational views requires a multipronged strategy focused on holistic financial wellness for example, new affordable and relevant products must be developed that cater to all aspects of financial wellness including protection, retirement and health, and even provide the means to manage day-to-day finances. Further effective communication and education are imperative to build traction.
Hollander says: "In the future, digital trust will be the bedrock on which business value will be created for consumer-focused businesses. To achieve that, insurers must move beyond "thinking about digital" and start "thinking digital." This will give insurers the agility to seize emerging opportunities and adapt to rising customer expectations."
New Agreement – Recyclable Cap Format for Water Coolers
Reading Time:
4
minutes
Celsius Holdings, Inc. (Nasdaq: CELH), maker of the leading global fitness drink, CELSIUS® has announced an agreement with Lavit, LLC ("Lavit"), an eco-friendly, beverage technology company, to offer its energy drinks for Lavit's cold, still and sparkling water coolers in select office locations.
Under the terms of the agreement, Celsius will initially offer its orange flavor in Lavit's EcoCaps™, a recyclable variation on Keurig's single-use disposable K-Cup model that are designed to work specifically with Lavit's water coolers. Lavit's on-demand beverage coolers eliminate the need to stock office refrigerators with bottles and cans of beverages and offer healthier alternatives to sugary sodas. The EcoCaps will utilize the same formula as Celsius' popular powder format. Each EcoCap is made from 100% aluminum, and thus 100% recyclable.
Celsius' energy drink includes no artificial preservatives or flavors, no aspartame or high fructose corn syrup and is clinically-proven to accelerate metabolism, burn calories and body fat and provide healthy energy, making it an excellent alternative to coffee or energy drinks.
"Our relationship with Lavit further adds to our distribution network and represents a powerful way for us to increase brand awareness and exposure of our beverages, reaching a population of consumers in a new environment," commented John Fieldly, President and Chief Executive Officer of Celsius Holdings, Inc. "With Lavit, we are able to offer our energy drinks conveniently to offices nationwide and meet the growing demand for alternative beverages in the workplace."
"Lavit is thrilled to add CELSIUS® healthy energy drinks to our growing cold still and sparkling platform," commented Sam Murray, CEO of Lavit. "Their refreshing and functional line fits perfectly with Lavit's goal of providing better for you beverages and enhanced waters for workplaces that are striving to provide healthy hydration and sustainable solutions."
Lavít (pronounced "LA-veet"), founded in 2011 and headquartered in New York City, is an eco-friendly, beverage technology company seeking to disrupt the multi-billion-dollar bottling industry. The company's Water Cooler™ helps personalize the way people stay hydrated by allowing them to craft the cold beverage of their choice in seconds with just a push of a button. Beverage options include still or sparkling water or they can choose from a growing roster of popular brands and flavors – all with zero preservatives and just 10 calories or less per 12-ounce serving. Users craft their beverages by inserting fully recyclable aluminum flavor capsules (EcoCaps™) into a Lavit cooler and then adjusting flavor intensity and carbonation level. For every EcoCap sold, Lavit donates to onedrop.org, providing clean drinking water for those in need around the world. Learn more at www.drinklavit.com.
Celsius Holdings, Inc. (Nasdaq: CELH) was founded in April 2004, and it is a global company that has a branded portfolio consisting of two beverage lines; each offering proprietary, functional, healthy-energy formulas that are clinically-proven to offer significant health benefits to its users. The CELSIUS® Original Line comes in nine delicious sparkling and non-carbonated flavors in sleek 12oz cans and is also available in single-serve powder packets in four on-the-go, enjoyable flavors. The CELSIUS® Stevia Line is an extension of the original line offering naturally-caffeinated and naturally-sweetened and is available in five refreshing sparkling and non-sparkling flavors.
New to the portfolio is CELSIUS HEAT™, which offers an additional 100mg of caffeine than the Original and Stevia extension, for a total of 300mg per can. It also contains 2,000mg of L-citrulline, a vasodilator. CELSIUS HEAT™ is sold in 16oz cans, is available in five carbonated flavors and was developed for those seeking a bolder version of the Original and Stevia line extension – which are sold in 12oz cans and appeal to the masses as an active lifestyle brand. As with all CELSIUS® products, CELSIUS HEAT™ is a thermogenic and is an ideal 16oz energy drink given it is proven-to-function and is healthier than competitive 16oz traditional energy drinks with high sugar content. CELSIUS HEAT™ targets millennial fitness enthusiasts, avid gym goers, professional trainers, competitive athletes, the military and first responders.
CELSIUS® has zero sugar, no preservatives, no aspartame, no high fructose corn syrup, and is non-GMO, with no artificial flavors or colors. The CELSIUS® line of products is Certified Kosher and Vegan. CELSIUS® is also soy and gluten-free and contains very little sodium. CELSIUS® is sold nationally through dominant fitness channel distributors and retailers, The Vitamin Shoppe, GNC, Amazon.com, Walmart.com, Target, 7- Eleven, Sprouts, The Fresh Market and other key regional retailers such as HEB, Publix, Winn-Dixie, Harris Teeter, Shaw's, Food Lion, CVS and many more.
*CELSIUS®' functional claims are backed by six published university studies. The first study was conducted in 2005 and additional studies from the University of Oklahoma were conducted over the next five years. The studies were published in peer-reviewed journals and validate the unique benefits that CELSIUS® provides.
Forward-Looking Statements 
This press release may contain statements that are not historical facts and are considered forward-looking within the meaning of the Private Securities Litigation Reform Act of 1995. These forward-looking statements contain projections of Celsius Holdings, Inc.'s future results of operations and/or financial position, or state other forward-looking information. In some cases, you can identify these statements by forward-looking words such as "anticipate," "believe," "could," "estimate," "expect," "intend," "may," "should," "will," "would," or similar words. You should not rely on forward-looking statements since Celsius Holdings' actual results may differ materially from those indicated by forward-looking statements as a result of a number of important factors. These factors include, but are not limited to: general economic and business conditions; our business strategy for expanding our presence in our industry; anticipated trends in our financial condition and results of operation; the impact of competition and technology change; existing and future regulations affecting our business; and other risks and uncertainties discussed in the reports Celsius Holdings has filed previously with the Securities and Exchange Commission. Celsius Holdings does not intend to and undertakes no duty to update the information contained in this press release.
SOURCE: Celsius Holdings, Inc.
Growatt Donates Inverter to Indore Cancer Foundation's Rooftop Solar Plant Project
Reading Time:
2
minutes
Growatt, a Shenzhen, China-based manufacturer of PV inverters, announced that it donated one unit of its inverter, Growatt 20KTL3-S, to the Indore Cancer Foundation Charitable Trust (ICF), a not-for-profit charitable organization in central India, for its rooftop solar power plant project.
The ICF was established in 1988, with its focus on head & neck cancers, the most common cancers among Indian male adults, promoting medical education to the public and conducting clinical researches. To reduce carbon footprint and power the facility with clean solar energy, the ICF initiated the installation of a 20kW solar power plant on the rooftop. After learning about the initiative, Growatt donated a 20kW inverter and worked with other parties to finish the project.
Growatt has been committed to corporate social responsibility ever since its foundation. It applies responsible practices in the workplace and has been awarded the SA8000 certification. Growatt supports social and charitable causes through donations and has contributed to many photovoltaic projects that are aimed at poverty reduction, as well as those in schools in remote areas with limited access to the grid. The donation to ICF is another example of Growatt's commitments to the society.
The plant has now been commissioned and connected to the grid. This 20kW rooftop project is expected to produce an energy output of approximately 32,000kWh annually, which will provide electricity power for the whole facility and help cut the bills. The ICF expressed their special thanks to Growatt for donating the inverter.
"Growatt entered the Indian solar market in 2011. After years of growth we are now one of the top inverter brands in the rooftop solar market. With great power comes great responsibility. Growatt is committed to social responsibility and we are honored to make this donation and contribute to the rooftop solar plant of the ICF," says Frank Qiao, Growatt co-founder and sales director. "Its annual power generation will help reduce CO2 emissions equivalent to 400 to 500 trees planted. This is definitely another achievement of the ICF in their noble work they've been doing for decades."
Related Links
SOURCE Growatt
WIND EXPO 2019: Industry leaders gather in Japan at the dawn of emerging offshore wind power
Reading Time:
2
minutes
Reed Exhibitions Japan Ltd. will be holding WIND EXPO 2019 – Japan's largest wind energy exhibition & conference from Feb. 27 at Tokyo Big Sight, Japan.
The 7th edition will be attracting 160 exhibitors from 13 countries and held inside "World Smart Energy Week 2019". Along with the other energy-related concurrent shows, 1590 exhibitors and 70,000 industry professionals are expected to gather for the 3 days.
The highlight of this year is the field of offshore wind power which is already common in Europe. While in Asia, Taiwan is a promising market, though Japan also has considerable potential. In Japan, the revision of Port and Harbour Law in 2016 led to introduction of a system guaranteeing occupation of a port area for 20 years for offshore wind power generation. In addition, a new law was come into effect last November stipulating the rules for occupying the general sea area for 30 years. According to Japan Wind Power Association, offshore wind power projects currently under the environmental assessment procedure are expected to be 5 GW and the new bill to use the general sea area has created room for another possible 7GW. Therefore, the association considers the goal of 10 GW of offshore wind power generation by 2030 would be achievable. For instance, Japanese electric power companies and overseas power generation operators such as Ørsted are also jumping into the growing market. Offshore wind power market in Japan at the dawn will develop bright futures.
Following the rise of such market trends, Offshore Wind Power Zone in WIND EXPO 2019 has accommodated a large number of related technologies such as SEP ships, cable laying ships, seabed ground survey, offshore wind power generation system, and floating foundation, etc. In addition, major Japanese and overseas companies such as MHI Vestas Offshore Wind, GE, Seajacks, Senvion, Penta-Ocean Construction, and Nippon Steel & Sumikin Engineering, etc. will be exhibiting their latest technologies.
The show also features a wide array of Technical Conference. On the second day, the Special Session will be delivered by Cabinet Office, Government of Japan about the current situation of offshore wind power generation, while Ministry of Land, Infrastructure, Transport and Tourism will introduce its policies and initiatives to promote expanded introduction in Japan. Penta-Ocean Construction will also mention its offshore wind projects in the same session. Besides, more sessions by the industry leaders from Japan and abroad will be delivered throughout the show.
With the line-up of exhibitors and conferences, WIND EXPO is sure to be the hub for business in the growing Japanese wind energy industry. Save your dates and do not miss this indispensable opportunity to expand business in Japan.
Visitor registration:
SOURCE: Reed Exhibitions Japan Ltd.