Study finds consumers will return 50 per cent of online clothing purchases during holidays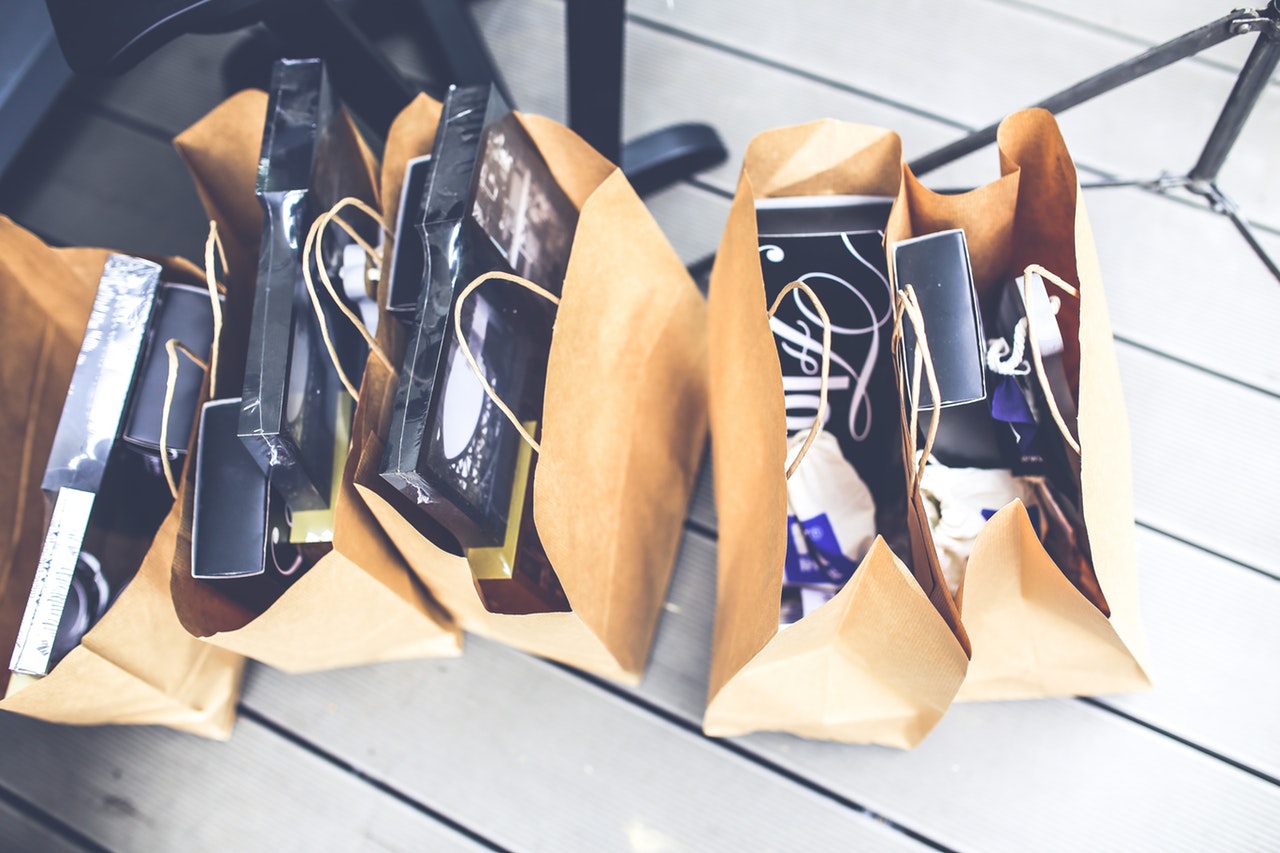 Reading Time:
2
minutes
A new study, conducted by Adobe Analytics, has shown that customers have returned clothings worth $1.39 Billion that they bought during the holiday season. e-commerce sales touched $14.12 billion during this holiday season, an increase of 20 per cent. However, half of these purchases will be returned, the study shows. Americans are expecting to return clothes ordered online due to poor fit.
Having the wrong fit has significant consequences for brands, with nearly three-quarters (72 per cent) of those surveyed having returned items ordered online that did not fit, this is a wide-reaching issue. In fact, as first-time customers, nearly half of shoppers (45 per cent) would not return to a new brand if the clothing they ordered did not fit, or if they received the wrong size. Customers have caught on to this problem too, as 50 per cent of those surveyed are expecting to return clothing ordered online this holiday shopping season.
A majority of people, about 91 per cent, are not satisfied with the fit of clothing ordered online. "Brands have been playing a costly guessing game when addressing the sizing and fit of their customers for decades. If apparel companies do not rethink their strategy, they will continue to haemorrhage billions of dollars every year in returns and dissatisfied customers," said Greg Moore, CEO of BodyBlock AI. "By taking a BodyFirst approach, companies can efficiently design for the true shapes of their customers and sell the right trim and size to each customer; resulting in increased consumer confidence, conversions, and reduced returns. BodyBlock AI helps brands create a better customer experience and increase their sustainability quotient."
Solving the fit problem will be highly beneficial for brand loyalty and retaining new and current customers alike. An overwhelming 89 per cent of shoppers surveyed were likely (28 per cent) to very likely (61 per cent) to order more clothes from a brand if the first item they ordered fit well. This would bode well for new and returning customers as 88 per cent of those surveyed said they would shop online more if they did not have to worry about fit. In fact, 17 per cent of shoppers surveyed would do all of their clothing shopping online if they didn't have to worry about poor fit, and 40 per cent said they would do at least 50 per cent more shopping online. If clothing ordered online fit perfectly, 87 per cent were very likely (58 per cent) to likely (29 per cent) to buy more of that same item, or more from that same brand.
Hemp Holdouts: Seven States Slow to Reform Hemp Laws After Farm Bill
Reading Time:
1
minute
Idaho's state legislative session ended earlier this month with a tinge of disappointment. Despite overwhelming bipartisan support to legalize industrial hemp, the legislature was unable to pass a resolution to relax the state's hemp ban. Adding to the frustration felt by hemp advocates was the shared inability of both the state's House and Senate to approve measures legalizing hemp, as they failed to reconcile their competing bills.
That failure could prove problematic over the coming year: Aside from the lost opportunity to take advantage of the socioeconomic benefits afforded by legalization, there remains a heightened legal risk of transporting hemp through the state.
Though the 2018 Farm Bill made hemp federally legal, for the time being it remains codified as a Schedule I controlled substance under Idaho state law. At least one truck driver this year has been arrested by Idaho State Police for transporting hemp, yet charged with trafficking in cannabis. Until Idaho reconciles their laws, many consider the state a dead zone for the hemp industry.
Source: New Frontier Data/Hemp Business Journal
Fintech Startup, Paramount Financial Technologies, Announces Company Launch, Community Banks Sign-on as First Investors
Reading Time:
1
minute
Paramount Financial Technologies (PFT), a newly formed fintech startup, publicly announced today its company launch in New England with community banks as its first investors.
PFT helps community banks solve critical challenges like growing core deposits, improving branch network performance, increasing business relationships, and managing performance. One of PFT's most popular tools, under the umbrella of its flagship product, MarketOpp 360, is their Branch Opportunity Grid, which helps clients understand which branches have the greatest opportunities for deposit and loan growth and provides a detailed guide for actions to take.
"Community banks are investing in us because our solutions have been market-tested for twenty years," said Michael Purchia, President and Founder of Paramount Financial Technologies. "Since the early days of banking analytics, we've been building and refining our tools to provide time-sensitive solutions. We integrate client data with AI-based market intelligence and analytics so our clients can make the best business decisions."
Timothy Felter, Chief Financial Officer of Newburyport Bank, said, "Our executive team is partnering with PFT for our New Hampshire expansion. Their commercial and consumer market intelligence, and on-the-ground insights, are invaluable."
To learn more about PFT and sign-up for our weekly newsletter with the latest banking news and insights, visit www.pfintech.net. You can also follow us on www.pfintech.net and Twitter.
SOURCE Paramount Financial Technologies
Phivida Announces the Launch of Wikala's Private Beta for Its eCommerce Platform
Reading Time:
2
minutes
Phivida Holdings Inc. (CSE: VIDA OTCQX: PHVAF) ("Phivida" or the "Company") announces the private beta launch of the Wikala eCommerce platform, featuring cannabis accessories from reputable manufacturers.
"The interest in the private beta release has been phenomenal so far and we look forward to working closely with our customers and creating the most trusted cannabis online marketplace in this industry," says David Moon, CEO of Wikala. "We've been working at maximum pace to get to this stage, and it's encouraging to think that this is only the beginning of where Wikala and Phivida can go."
Wikala is a stand-alone eCommerce platform that is set to become the first website in the global cannabis and hemp-CBD space to offer independent sellers' personal storefronts where they can list their goods within an existing marketplace. The private beta signup is still open and the platform will be available for use for a select number of beta users, based on their geography, for the next 55 days. During that time, the Wikala team will monitor user feedback and prepare the software for the next release.
The core features included in the private beta release are a fraction of the company's ultimate vision, however, they are a necessary first step and include all of the basic features of an eCommerce website, including a product comparison tool that is yet to be seen in the cannabis market.
"The potential of Wikala is in its modularity and the fact that we can develop new creative features quickly and without having to rely on third party software," continued Mr. Moon. "This allows us to use the Open Beta release to set the stage for the next milestone, which is to open the sellers' portal and allow individual businesses to open their stores on Wikala."
Wikala's next milestone is the public release of the platform, expected on July 15, 2019, which will feature a refurbished design for mobile devices, a coupon system for discounts, advanced smart search and various additional functionalities that provide a glitch-free user experience from shopping to product delivery. The July 15 public launch is expected to be the platform's Open Beta.
SOURCE Phivida Holdings Inc.