Study finds consumers will return 50 per cent of online clothing purchases during holidays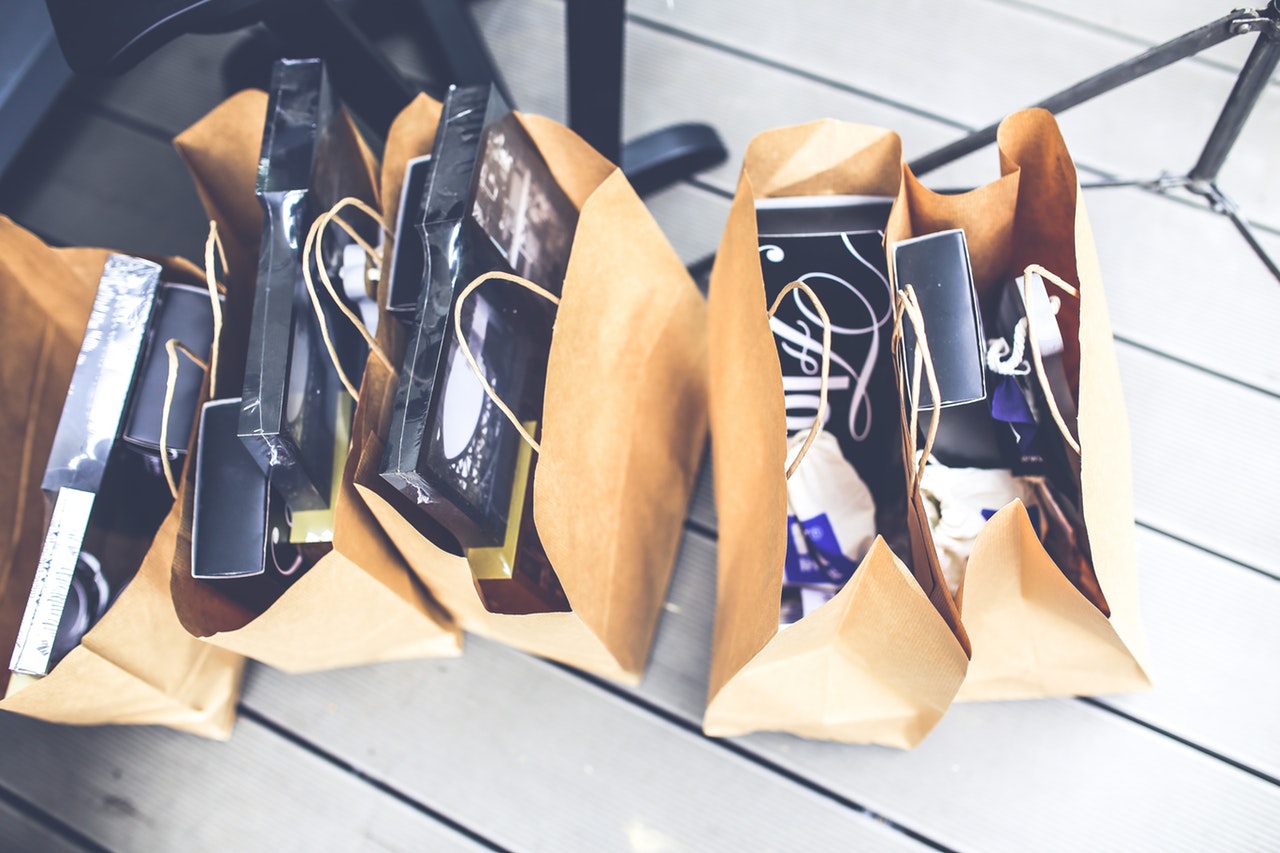 Reading Time:
2
minutes
A new study, conducted by Adobe Analytics, has shown that customers have returned clothings worth $1.39 Billion that they bought during the holiday season. e-commerce sales touched $14.12 billion during this holiday season, an increase of 20 per cent. However, half of these purchases will be returned, the study shows. Americans are expecting to return clothes ordered online due to poor fit.
Having the wrong fit has significant consequences for brands, with nearly three-quarters (72 per cent) of those surveyed having returned items ordered online that did not fit, this is a wide-reaching issue. In fact, as first-time customers, nearly half of shoppers (45 per cent) would not return to a new brand if the clothing they ordered did not fit, or if they received the wrong size. Customers have caught on to this problem too, as 50 per cent of those surveyed are expecting to return clothing ordered online this holiday shopping season.
A majority of people, about 91 per cent, are not satisfied with the fit of clothing ordered online. "Brands have been playing a costly guessing game when addressing the sizing and fit of their customers for decades. If apparel companies do not rethink their strategy, they will continue to haemorrhage billions of dollars every year in returns and dissatisfied customers," said Greg Moore, CEO of BodyBlock AI. "By taking a BodyFirst approach, companies can efficiently design for the true shapes of their customers and sell the right trim and size to each customer; resulting in increased consumer confidence, conversions, and reduced returns. BodyBlock AI helps brands create a better customer experience and increase their sustainability quotient."
Solving the fit problem will be highly beneficial for brand loyalty and retaining new and current customers alike. An overwhelming 89 per cent of shoppers surveyed were likely (28 per cent) to very likely (61 per cent) to order more clothes from a brand if the first item they ordered fit well. This would bode well for new and returning customers as 88 per cent of those surveyed said they would shop online more if they did not have to worry about fit. In fact, 17 per cent of shoppers surveyed would do all of their clothing shopping online if they didn't have to worry about poor fit, and 40 per cent said they would do at least 50 per cent more shopping online. If clothing ordered online fit perfectly, 87 per cent were very likely (58 per cent) to likely (29 per cent) to buy more of that same item, or more from that same brand.
Finablr UAE Exchange With Ripple Launching Blockchain payment solutions By Q1 2019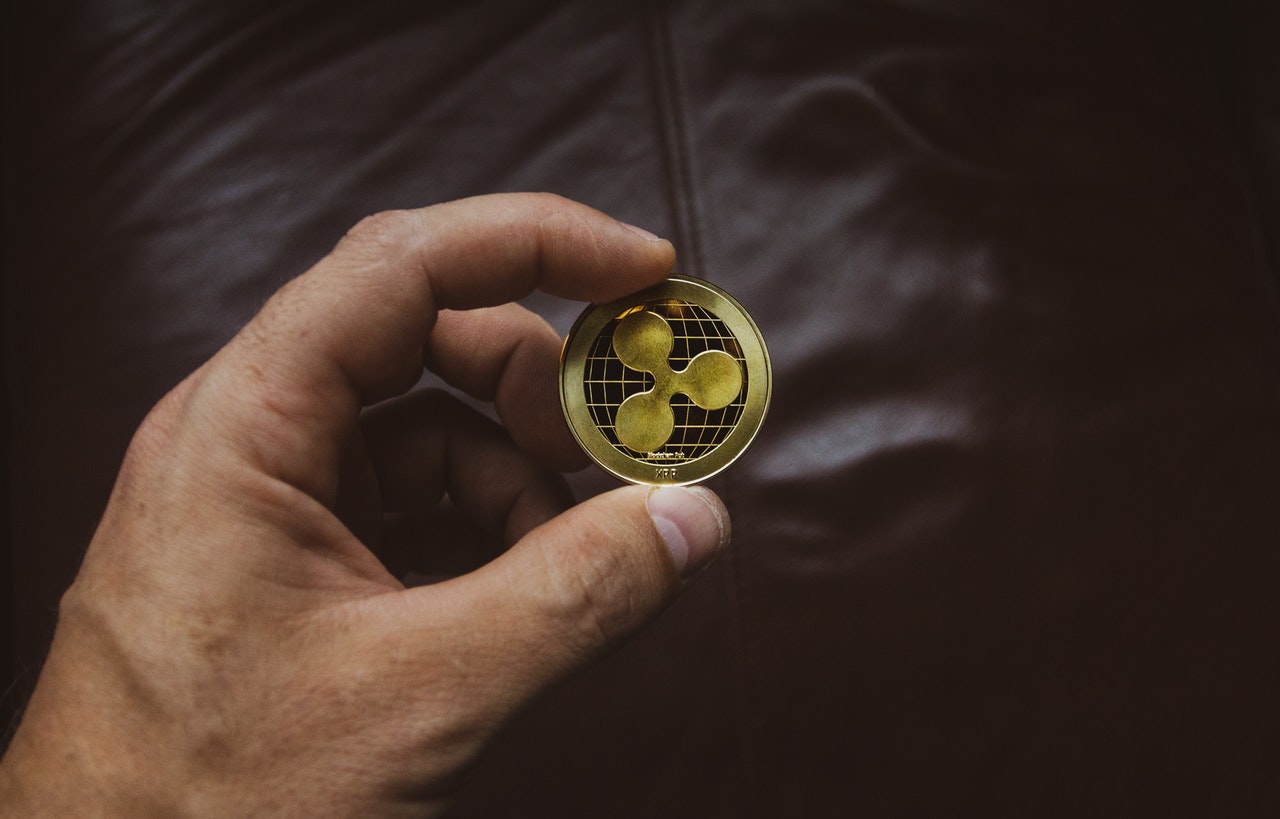 Reading Time:
1
minute
Marketing & Innovation: Understanding Millennials – eSports, Daily Fantasy Sport, Virtual sports
UAE Exchange based in Abu Dhabi is set to begin blockchain payment service in the first quarter of 2019. According to the latest report, UAE Exchange in partnership with Ripple strives to capture the huge Asian market.
Consequently, RippleNet will be used in UAE Exchange's payment and transfer services. Executive director and chief executive at Finablr, Promoth Manghat said that
"We expect to go live with Ripple by Q1, 2019 with one or two Asian banks. This is for remittances to start with, from across the globe into Asia."
UAE Exchange Employs RippleNet To Provide Blockchain Solution
Finablr is the international Foreign exchange, remittance and billing firm where UAE exchange is also a networking firm. Back in February 2018, UAE Exchange partnered with Ripple to become the major firm in the Middle East providing blockchain based payment solutions based on Ripple Technology.
By employing RippleNet, UAE Exchange will soon stand under the roof of 100 plus banks already benefiting from the RippleNet. Manghat sees a huge potential of blockchain in near future and he aims to explore in the industry before it reaches to masses.
"Blockchain holds tremendous promise for the industry but there is progress to be made before we see it go fully mainstream,"
UAE Exchange outlined the millions of funds that were being transferred to the Asian marketing in remittance and to do this, various firms were using their mobile app or websites. As a result, blockchain technology can help enhance instant payment solutions. Moreover, blockchain is not just one aspect UAE exchange is looking at, they are more keen to focus on other aspects like 'becoming partner of choice of banks and technology companies'.
Source: ripplecoinnews.com
How consumers lose over $100 billion in life insurance annually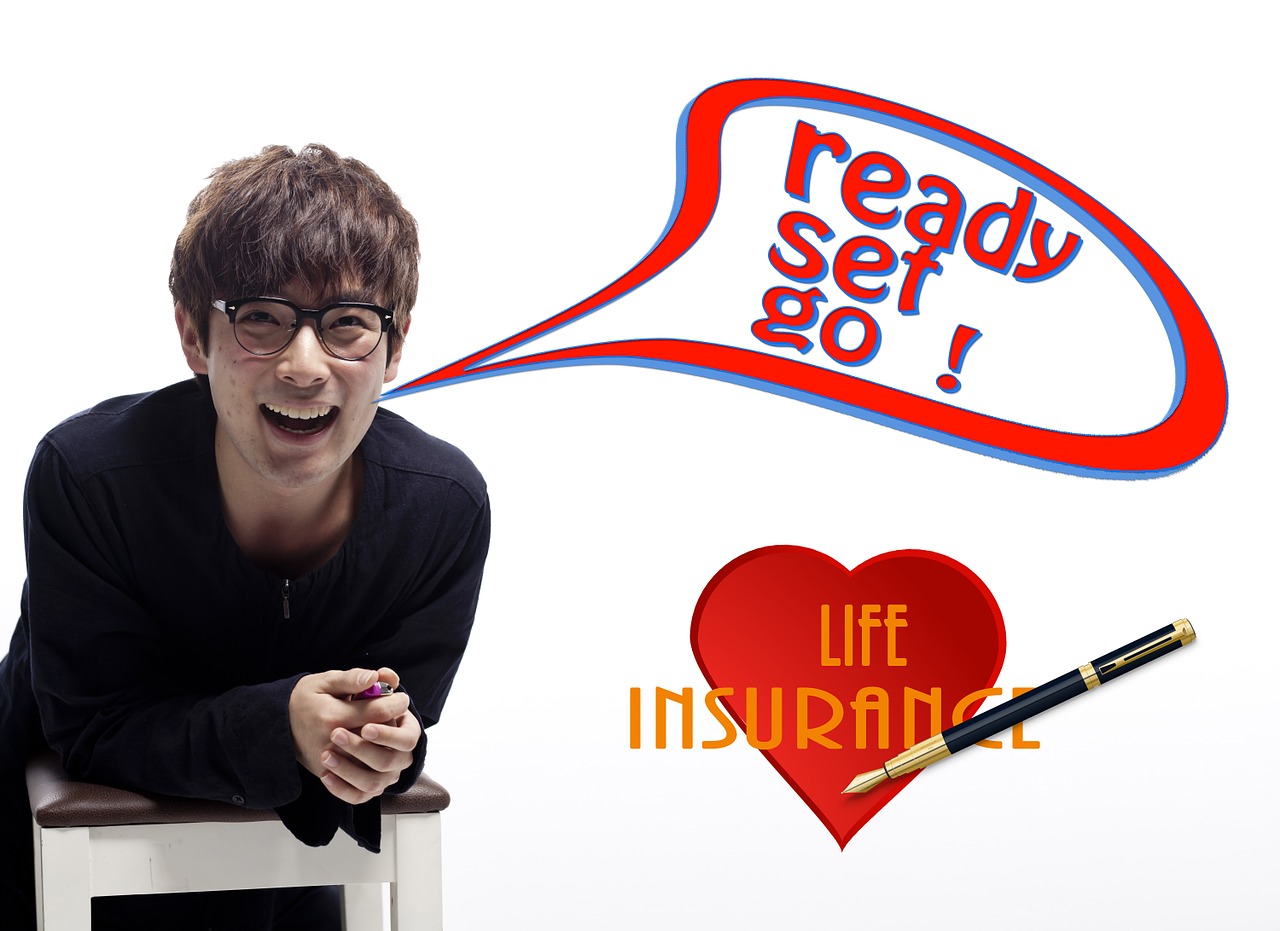 Reading Time:
1
minute
In 2008, an estimated $112 billion worth of life insurance policies simply lapsed due to non-payment of premiums. It is estimated that over 50 per cent of seniors are not aware that a life insurance policy can be sold to a third party. It is also estimated that 80 per cent of all life insurance policies issued will simply lapse.
For starters, there is still a need for consumer awareness. The majority of policyholders and financial advisors are simply unaware that a life settlement option exists. Further, life insurance companies, in most cases, are not required to inform their clients of the life settlement option. As a result, people may be paying their premiums for decades only to have the policy lapse when premiums become too burdensome.
This can be a terrible shame for seniors but can be especially tragic for cancer patients who could use the money to fund treatments or care.
Companies that buy life insurance policies tend to offer the resources that help policyholders make the best decision, even if that decision is to not opt for a life settlement and instead pursue the "accelerated death benefit" or simply keep the policy active. If a policyholder over the age of 65 is curious about the value of their policy on the secondary market, they can use a life settlement calculator to get an instant estimate.
Keep America Beautiful Celebrates its 65th Anniversary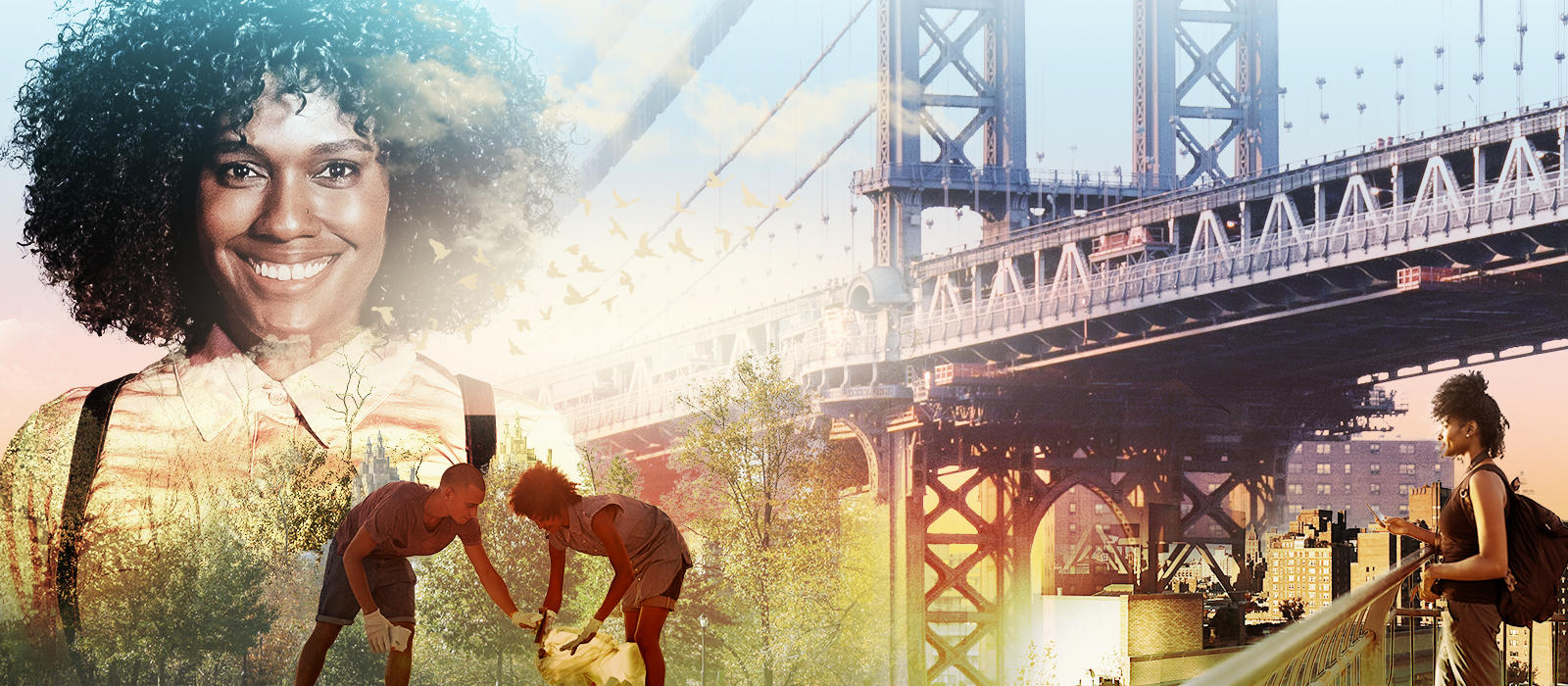 Reading Time:
4
minutes
Keep America Beautiful – the iconic national community improvement nonprofit organisation was founded on 17 December 1953, when a group of corporate, civic and environmental leaders gathered to unite the public and private sectors to foster a national cleanliness ethic. Today, the remarkable scope and influence of Keep America Beautiful still touch millions of Americans every year in its effort to end littering, improve recycling, and beautify America's communities.
On its 65th anniversary celebrations, Keep America Beautiful reintroduced itself to America with a new public service advertisement (PSA) – "Let's Talk About America" – which made its national launch earlier in 2018.
"Keep America Beautiful thanks its many media partners for sharing the 65th anniversary PSA, which invites people to look at us with fresh eyes and new energy," said Keep America Beautiful President & CEO Helen Lowman. "We're living in a particularly unique time as we face environmental and other challenges, domestically and abroad. Keep America Beautiful offers a place in which everyone can come together to care for the communities where we live."
Keep America Beautiful is demonstrating to a new generation of community stewards — those who were not alive when the historic "People Start Pollution. People Can Stop It." campaign was released in the 1970s — that it continues to make a substantial economic, environmental and social impact.
To celebrate the anniversary while evolving into the future, Keep America Beautiful also launched a new brand identity, including its #DoBeautifulThings mission video, symbolising the organisation's commitment to create cleaner, greener and more beautiful communities.
Public Service Messaging
The Keep America Beautiful message of beautification and cleanliness continued with support from First Lady Lady Bird Johnson, who championed the Keep America Beautiful mission for cleaner highways and roadways. In 1967, the First Lady helped Keep America Beautiful launch a litter awareness campaign with canine TV star Lassie, who demonstrated the ease in which everyone could "put litter in its place."
Keep America Beautiful, in 1971, became a part of advertising history with one of the most powerful public service announcements ever created: the landmark "People Start Pollution. People Can Stop It."  Changing Behaviours, Quality of Life
As the public service campaigns influenced the behaviour of Americans and made Keep America Beautiful synonymous with local cleanup efforts, the organisation's focus expanded to embrace other elements of community improvement. Behaviour-based research became a priority in 1968 as Keep America Beautiful conducted a national study of litter's origins and causes. That research became the foundation for the Clean Community System, which evolved into the present-day Keep America Beautiful Behaviour Change System.
In the 1980s, as Keep America Beautiful transitioned from a public awareness campaign to a national community improvement system, city and town improvement organisations started to adopt the Keep America Beautiful Behaviour Change System to develop and implement behaviour change programs to reduce litter and change attitudes about solid waste. Keep America Beautiful's national network of community-based affiliates now number more than 600 in communities — large and small — across the nation.
National Programs and Tools
Keep America Beautiful volunteers take part in cleanup, recycling and beautification programs that positively affect the quality of life where they live and work. Millions are educated in the successful implementation of the Keep America Beautiful proven behaviour change programs.
These programs include the Keep America Beautiful signature event – the Great American Cleanup, which is the country's largest annual community improvement program. Entering its 22nd year, this program mobilises more than 3.5 million volunteers and participants who take part in more than 20,000 hands-on projects targeted at areas of greatest need in communities large and small, urban and rural.
America Recycles Day, a Keep America Beautiful national initiative is the only nationally recognised day focused on recycling. Taking place on and surrounding Nov. 15, America Recycles Day recognises the economic, environmental and social benefits of recycling, and provides an educational platform to raise awareness about the value of reducing, reusing and recycling – every day – throughout the year.
The Keep America Beautiful education platform includes Waste in Place, an elementary school curriculum supplement that has been reaching students and teachers since 1979. These environmentalists of tomorrow are taught the sense of individual responsibility for and ownership of one's local environment that is the hallmark of Keep America Beautiful.
"The touchstone of Keep America Beautiful has always been educating the public about individual responsibility and the impact each one of us has on our local environment," said Lowman. "The mission of Keep America Beautiful is still rooted in the pride people take in their own communities and made successful by people working together every day to make positive change happen at the grassroots level with national support from corporate sponsors."
About Keep America Beautiful
Keep America Beautiful, the nation's iconic community improvement nonprofit organisation, inspires and educates people to take action every day to improve and beautify their community environment. Celebrating its 65th Anniversary in 2018, Keep America Beautiful strives to End Littering, Improve Recycling and Beautify America's Communities. We believe everyone has a right to live in a clean, green, and beautiful community, and shares a responsibility to contribute to that vision.
Behaviour change – steeped in education, research and behavioural science – is the cornerstone of Keep America Beautiful. We empower generations of community and environmental stewards with volunteer programs, hands-on experiences, educational curricula, practical advice, and other resources. The organisation is driven by the work and passion of more than 600 Keep America Beautiful affiliates, millions of volunteers, and the collaborative support of corporate partners, social and civic service organisations, academia, municipalities, elected officials, and individuals. Join us on Facebook, Instagram, Twitter and YouTube.
Donate and take action at kab.org.