132 million people estimated to require support next year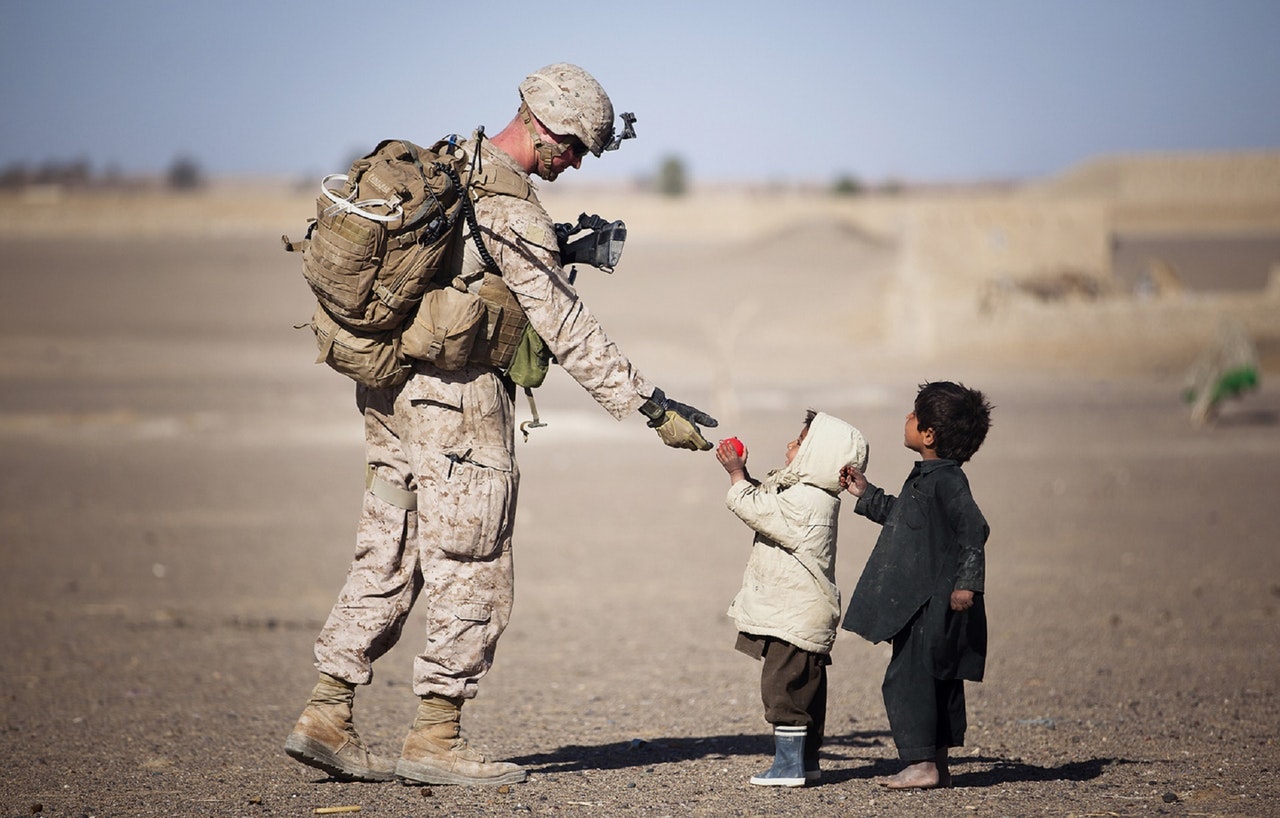 Reading Time:
2
minutes
UN Emergency Relief Coordinator Mark Lowcock has said in a meeting that as many as 132 million people will require support in 2019.
The UN and its partner organisations aim to provide support for 93.6 million people. The usual suspects generate so many needy people: political reasons like war and environmental reasons like drought and tropical storms.
"Something like one person in 70 around the world is caught up in crisis and urgently needs humanitarian help or protection," Mr. Lowcock said. "We have a larger number of people displaced, mostly by conflict than we have seen in the world before, nearly 70 million."
The UN's Global Humanitarian Appeal for 2019 amounts to $21.9 billion; it is expected to increase to $25 billion, once Syria's financial needs have been calculated.
So far, donors have pumped in a record $13.9 billion in funding, which is about 10 per cent more than at the same time last year, according to the UN Office for the Coordination of Humanitarian Affairs (OCHA).
Ongoing violence between Government forces and Houthi opposition in Yemen is estimated to leave about eight million people desperately needing support.
Highlighting the near-economic collapse of Yemen's economy which will require long-term financial support from the international community if it is to recover, Mr. Lowcock warned that next year, three-quarters of the country's population—24 million people—are likely to need help.
"The country with the biggest problem in 2019 is going to be Yemen," he said, before insisting that the UN's coordinated response plans help the humanitarian community "to deliver, more and better" to millions of people.
In total the UN is seeking $4 billion for its Yemen appeal, Mr. Lowcock said, adding that "there's going to need to be billions of dollars'" additional support for the Government of Yemen from the international community, because oil revenues are down 85 per cent.
"Unless they get help the problems associated with plummeting currency are going to happen again," the UN official said, while also stressing the need to tackle the root causes of conflicts everywhere.
Apart from Yemen, Syria, the Democratic Republic of the Congo (DRC), Ethiopia, Nigeria and South Sudan will also be home to a number of people requiring all sorts of support, Mr. Lowcock said.
The environmental reasons are not far behind. The UN official said that there is an 80 per cent chance in 2019 of an El Nino event, which is linked to extreme weather events.
While the impact is not expected to be as widespread as in 2016, it is still likely to be a "significant" event and affect some 25 countries with drought, tropical cyclones and floods including South Africa, Malawi and Madagascar, Mr. Lowcock warned.
Both the political and environmental reasons for this crisis are man-made. The focus should also be on eliminating the causes.
Keep America Beautiful Celebrates its 65th Anniversary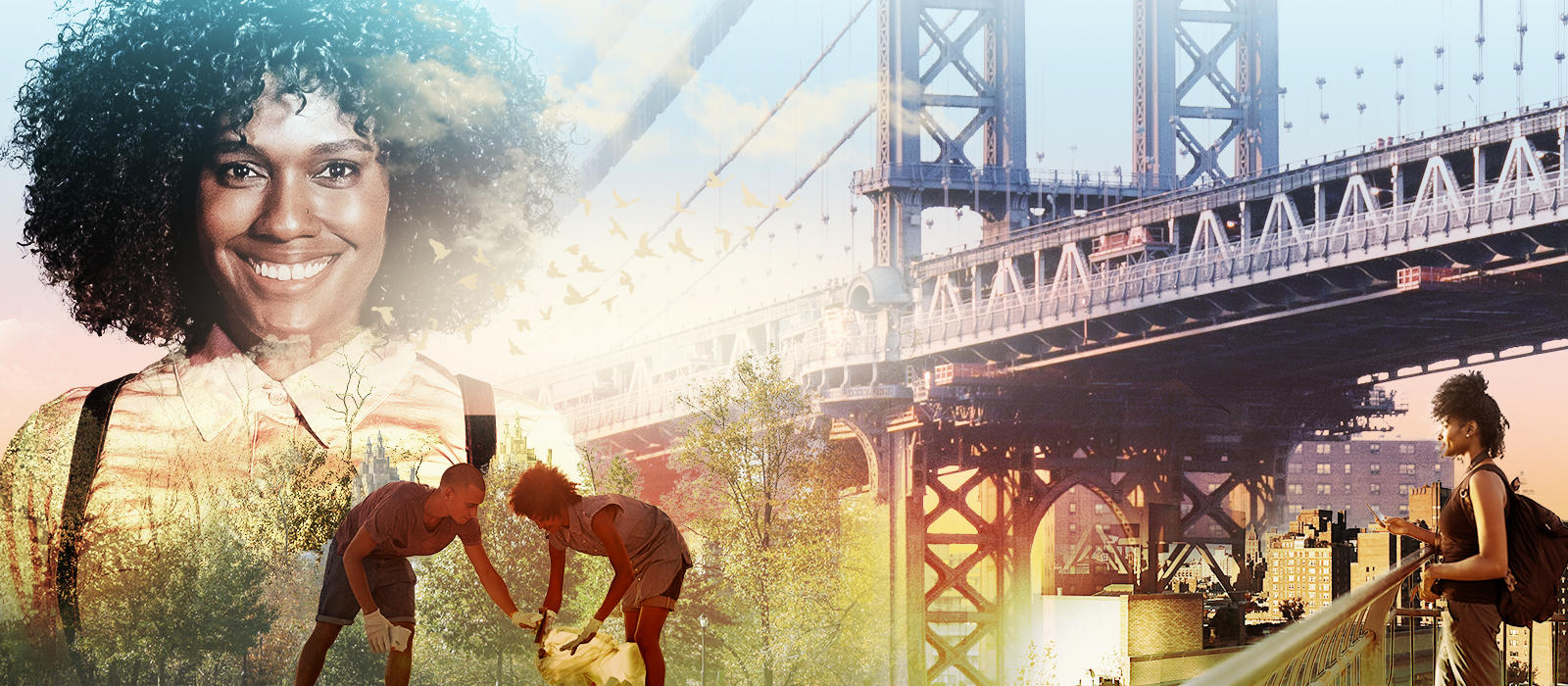 Reading Time:
4
minutes
Keep America Beautiful – the iconic national community improvement nonprofit organisation was founded on 17 December 1953, when a group of corporate, civic and environmental leaders gathered to unite the public and private sectors to foster a national cleanliness ethic. Today, the remarkable scope and influence of Keep America Beautiful still touch millions of Americans every year in its effort to end littering, improve recycling, and beautify America's communities.
On its 65th anniversary celebrations, Keep America Beautiful reintroduced itself to America with a new public service advertisement (PSA) – "Let's Talk About America" – which made its national launch earlier in 2018.
"Keep America Beautiful thanks its many media partners for sharing the 65th anniversary PSA, which invites people to look at us with fresh eyes and new energy," said Keep America Beautiful President & CEO Helen Lowman. "We're living in a particularly unique time as we face environmental and other challenges, domestically and abroad. Keep America Beautiful offers a place in which everyone can come together to care for the communities where we live."
Keep America Beautiful is demonstrating to a new generation of community stewards — those who were not alive when the historic "People Start Pollution. People Can Stop It." campaign was released in the 1970s — that it continues to make a substantial economic, environmental and social impact.
To celebrate the anniversary while evolving into the future, Keep America Beautiful also launched a new brand identity, including its #DoBeautifulThings mission video, symbolising the organisation's commitment to create cleaner, greener and more beautiful communities.
Public Service Messaging
The Keep America Beautiful message of beautification and cleanliness continued with support from First Lady Lady Bird Johnson, who championed the Keep America Beautiful mission for cleaner highways and roadways. In 1967, the First Lady helped Keep America Beautiful launch a litter awareness campaign with canine TV star Lassie, who demonstrated the ease in which everyone could "put litter in its place."
Keep America Beautiful, in 1971, became a part of advertising history with one of the most powerful public service announcements ever created: the landmark "People Start Pollution. People Can Stop It."  Changing Behaviours, Quality of Life
As the public service campaigns influenced the behaviour of Americans and made Keep America Beautiful synonymous with local cleanup efforts, the organisation's focus expanded to embrace other elements of community improvement. Behaviour-based research became a priority in 1968 as Keep America Beautiful conducted a national study of litter's origins and causes. That research became the foundation for the Clean Community System, which evolved into the present-day Keep America Beautiful Behaviour Change System.
In the 1980s, as Keep America Beautiful transitioned from a public awareness campaign to a national community improvement system, city and town improvement organisations started to adopt the Keep America Beautiful Behaviour Change System to develop and implement behaviour change programs to reduce litter and change attitudes about solid waste. Keep America Beautiful's national network of community-based affiliates now number more than 600 in communities — large and small — across the nation.
National Programs and Tools
Keep America Beautiful volunteers take part in cleanup, recycling and beautification programs that positively affect the quality of life where they live and work. Millions are educated in the successful implementation of the Keep America Beautiful proven behaviour change programs.
These programs include the Keep America Beautiful signature event – the Great American Cleanup, which is the country's largest annual community improvement program. Entering its 22nd year, this program mobilises more than 3.5 million volunteers and participants who take part in more than 20,000 hands-on projects targeted at areas of greatest need in communities large and small, urban and rural.
America Recycles Day, a Keep America Beautiful national initiative is the only nationally recognised day focused on recycling. Taking place on and surrounding Nov. 15, America Recycles Day recognises the economic, environmental and social benefits of recycling, and provides an educational platform to raise awareness about the value of reducing, reusing and recycling – every day – throughout the year.
The Keep America Beautiful education platform includes Waste in Place, an elementary school curriculum supplement that has been reaching students and teachers since 1979. These environmentalists of tomorrow are taught the sense of individual responsibility for and ownership of one's local environment that is the hallmark of Keep America Beautiful.
"The touchstone of Keep America Beautiful has always been educating the public about individual responsibility and the impact each one of us has on our local environment," said Lowman. "The mission of Keep America Beautiful is still rooted in the pride people take in their own communities and made successful by people working together every day to make positive change happen at the grassroots level with national support from corporate sponsors."
About Keep America Beautiful
Keep America Beautiful, the nation's iconic community improvement nonprofit organisation, inspires and educates people to take action every day to improve and beautify their community environment. Celebrating its 65th Anniversary in 2018, Keep America Beautiful strives to End Littering, Improve Recycling and Beautify America's Communities. We believe everyone has a right to live in a clean, green, and beautiful community, and shares a responsibility to contribute to that vision.
Behaviour change – steeped in education, research and behavioural science – is the cornerstone of Keep America Beautiful. We empower generations of community and environmental stewards with volunteer programs, hands-on experiences, educational curricula, practical advice, and other resources. The organisation is driven by the work and passion of more than 600 Keep America Beautiful affiliates, millions of volunteers, and the collaborative support of corporate partners, social and civic service organisations, academia, municipalities, elected officials, and individuals. Join us on Facebook, Instagram, Twitter and YouTube.
Donate and take action at kab.org.
Home safety tips for holiday celebrations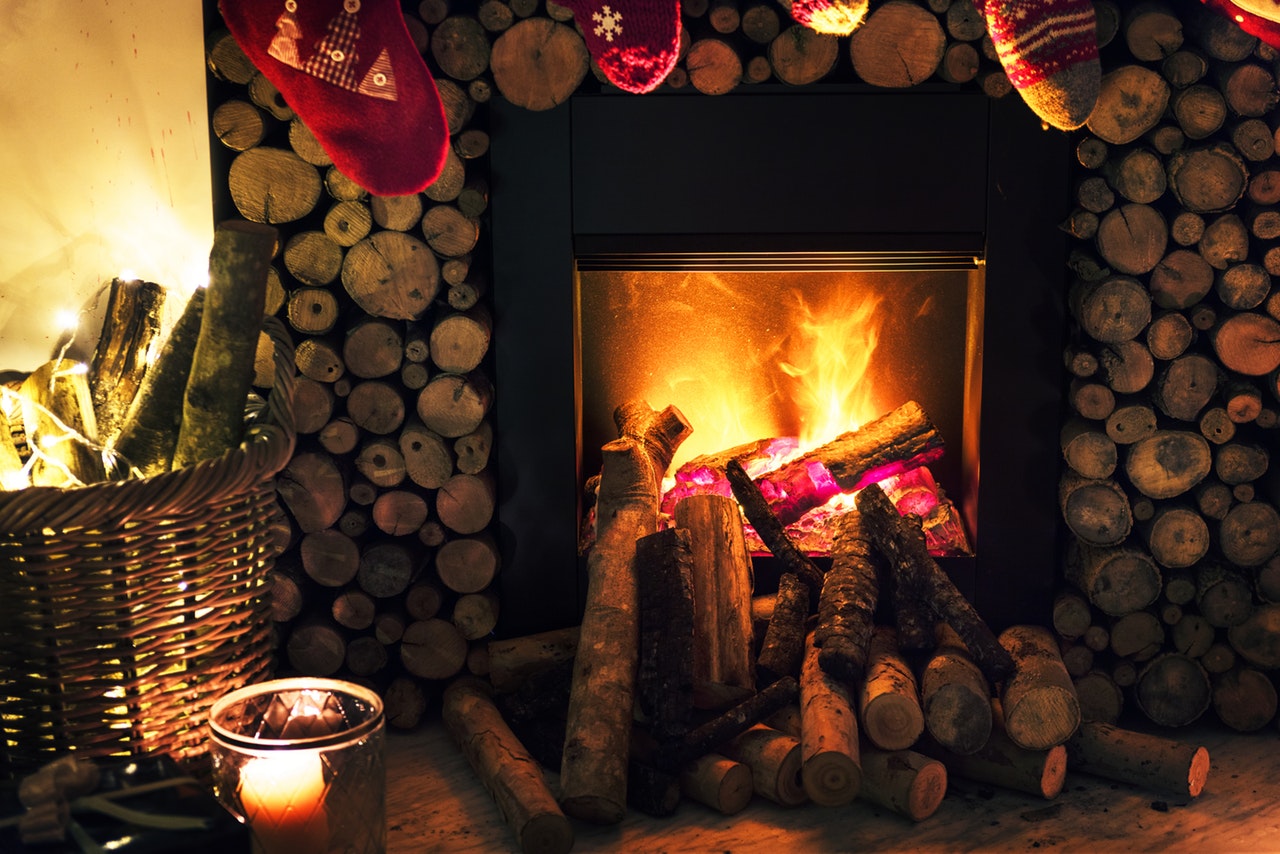 Reading Time:
1
minute
American Home Furnishings Alliance, an American umbrella organization of furniture manufacturers and suppliers, has issued some useful tips on protecting the furniture and people during the holiday season.
Here are the tips.
Take care with candles and fireplaces.
Keep holiday candles away – at least a foot away – from flammable furniture, trees, festive greenery, fabrics, and clothing. Make the children aware of the danger of candles. Don't leave pets unattended in rooms where candles are burning. Finally, extinguish all candles before leaving. For your information, furniture with an Upholstered Furniture Action Council (UFAC) tag can limit the risk of fire. 2. Do not overload electric system. Overloading your electrical system can lead to tragedy.  Too many extension cords and power strips result in electrical overloading.
Ensure smoke detectors are working.
Test the smoke detectors before the holiday season. Ensure that the batteries are charged.
Use specialized furniture. 
Experts suggest securing any furniture over 30 inches tall to the wall with a furniture tip restraint if young children will be present, and never place a television on furniture that was not designed to accommodate electronics.
Secure area rugs.
Loose area rugs, carpets with frayed or damaged edges and bulky or sliding mats can be dangerous for those unfamiliar with your home or guests with mobility issues. Inspect the floor coverings carefully.
Follow these steps to ensure a safe and peaceful holiday season.
Curacao and Viking Law to conduct Christmas giveaway and toy drive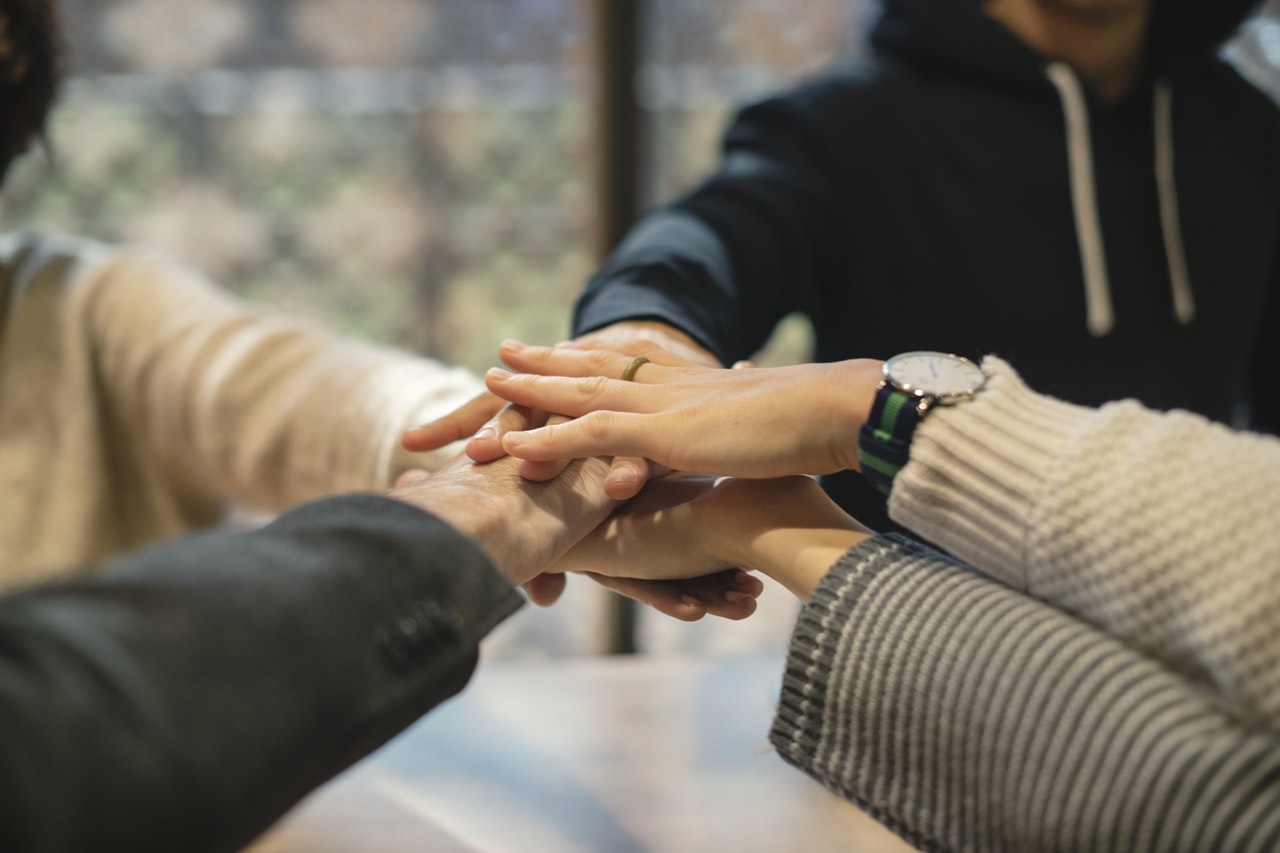 Reading Time:
1
minute
Curacao, the largest Hispanic-centric retailer in California, and Viking Law, a CA-based firm, are joining hands to spread the Christmas spirit and distribute free toys, ornaments, trees and holiday food to hundreds of low-income Latino families as part of the "Santa Comes to Reseda" 2018 celebration.
This is the 10th consecutive year that these firms are jointly conducting this charity event.
"Curacao is committed to giving back to its community, and we are extremely proud to make this Christmas Giveaway and Toy Drive possible through our Curacao Foundation," said Ariela Nerubay Curacao's CMO. "We look forward to having Latino parents and children join us for a fun day of activities, free food and toys and put a smile on all of them."
Alex Djarbekian, head of Viking Law Firm, said: "We understand how important it is to support the Latino community and ensure they can join the Christmas festivities regardless of their financial situation and immigration status. And, this year, we are committed to bringing a Christmas tree and toys to as many low-income families in the region as possible."
Families will be able to join us for breakfast, lunch and a day of snowplay, singing and music on Sunday, December 16th, from 10AM to 3PM, at the Reseda Boulevard Church of Christ (Fellowship Hall, 7806 Reseda Boulevard, Reseda CA 91335). As a first-come first-served celebration, families and children are encouraged to pre-register by calling (818) 342-4755.
This is one of the several annual programs created by the Curacao Foundation —a nonprofit organization founded in 2002 by retailer Curacao–, to support the Hispanic community throughout the year. A percentage of every purchase at Curacaco this holiday season will go to support our many social and charity programs that enhance the quality of life of our Latino customers across the nation.