SME100 Winners Among the Country's Fastest Growing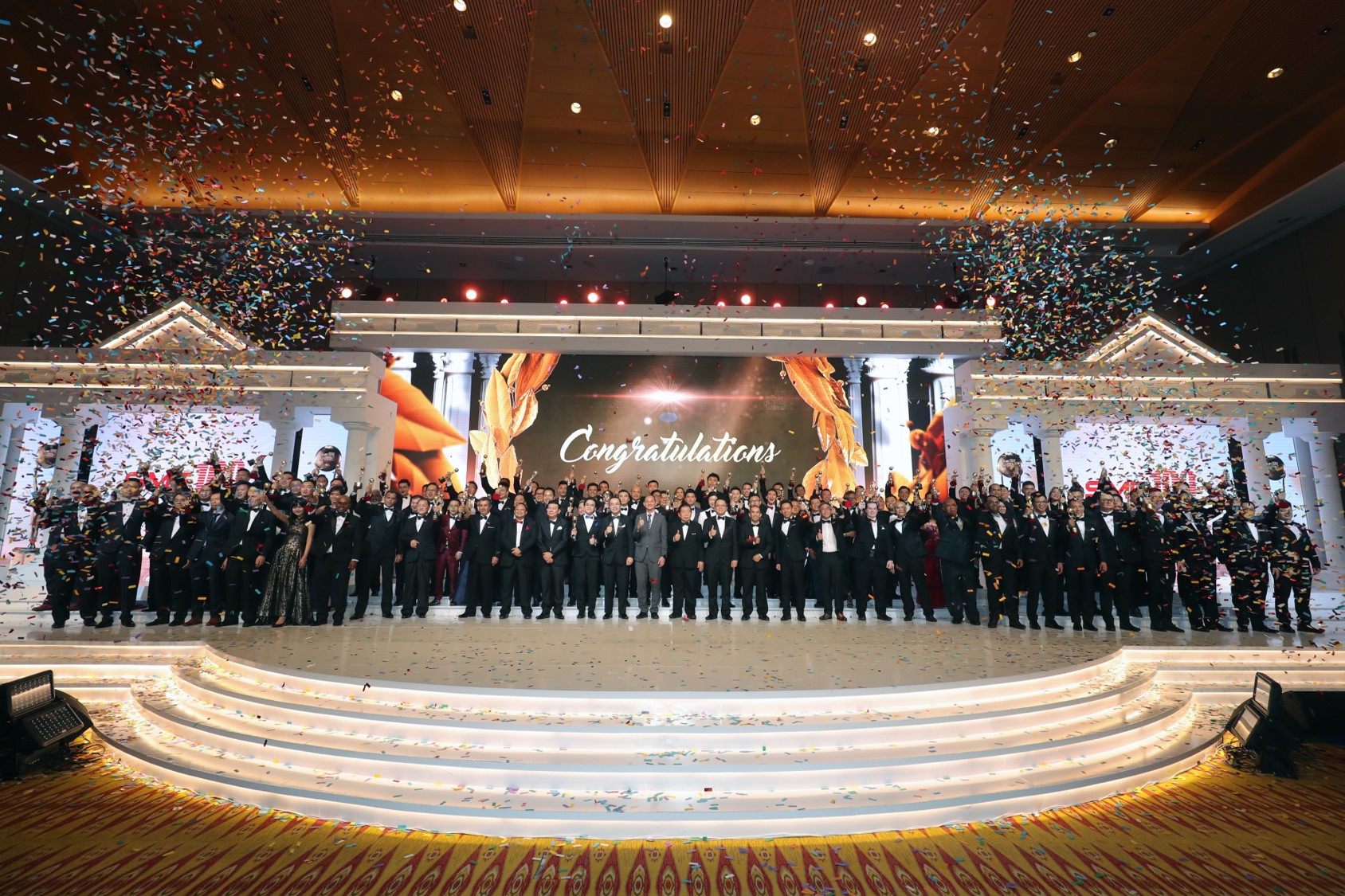 Reading Time:
4
minutes
Despite the global economic uncertainty, the small and medium enterprises (SME) sector in Malaysia remain buoyant, with participants of the SME100 survey registering a 73.1 percent growth in revenue and a 97.67 percent growth in profit.
The SME100 survey is conducted by SME Magazine (one of brands under Business Media International), with the top 100 companies by business performance recognised with the SME100 awards. The survey and awards are conducted every year since 2009. This year, the SME100 awards are officiated by Dr Ong Kian Ming, Deputy Minister of International Trade and Industry.
"We saw a lot of uncertainties last year leading to the general election. However, from June onwards, we can see visible signs of reinvestments and growth among our SMEs," says Dato' William Ng, group publisher of Business Media International, the publishers of SME Magazine.
"We trust that with the first Pakatan budget having been announced, there will be greater certainty, which will lead to more robust growth and stronger consumer sentiments. This in turn, hopefully, will translate into stronger growth across all sectors," Ng added.
In officiating the awards, Dr Ong reiterated the importance of the SME sector, and pledged his Ministry's support for SMEs to benefit from Industry 4.0.
SERVICES, IT SECTORS LEAD
Among the winners that make up the SME100 Awards, the Professional and Business Services sector make up the highest number at 17 percent, followed closely by the Telecommunications and ICT sector at 15 percent. Tied at third place is the Food and Beverages sector and the Construction, Property Development and Building Materials sector at 8 percent.
Rapid growth of the technology sector has kept the sector among the top 3 sectors. Professional and Business Services sector took a great leap to the first spot propelled by its relative resilience and variable costs structure.
"The challenge for SMEs over the next 5 years is how to overcome disruption, find their niche and benefit from the rapid transition into Industry 4.0. Many of our SMEs are poorly prepared. We have a tight learning curve, which will determine if we remain an ASEAN powerhouse, or a footnote in history," Ng said.
TOP 10 ANNOUNCED
While the top 100 companies in the survey were selected to receive the SME100 awards, the most outstanding 10 were also named. They are (in alphabetical order):
Agape Superior Living Sdn Bhd
Brilliant Watch Sdn Bhd
Core Home Management Sdn Bhd
Federal Oats Mills Sdn Bhd
Konsortium E-Mutiara Bhd
MFE Formwork Technology Sdn Bhd
Myworld Rewards (M) Sdn Bhd
Source Code Asia Sdn Bhd
Techlab Security Sdn Bhd
Wiseyes Solutions Sdn Bhd
NEW CATEGORIES AND PROGRAMMES INTRODUCED BY THE SME100®
SME100, together with CTOS Data Systems Sdn Bhd, also announced its new category, the SME100-CTOS Credit Excellence Award. The title is awarded for consistent credit excellence including history of business, viability and sustainability based on financial reports, credibility and reputation of the business owner and overall growth of the company.
The new category named its first ever winners, they are:
Baccus Marketing Sdn Bhd
EZ Flex Consulting Sdn Bhd
FTK Solution Sdn Bhd
Kluang Coffee Powder Factor Sdn Bhd
Smart Trends International Sdn Bhd
In an interview about the new category, Dennis Martin, CEO of CTOS Data Systems Sdn Bhd says, "we hope that this award will encourage SMEs to be proactive instead of reactive when it comes to manging their credit risk exposure and ensuring healthy business cash flow."
Also present at the SME100 awards ceremony were SME Corporation Malaysia's Acting CEO, Rizal Nainy, who attended to receive the SME100-SAMENTA Contribution to SMEs Award 2018.
The SME100 awards are sponsored by Affin Bank Berhad, CTOS Data Systems Sdn Bhd, Malaysia Airlines Berhad and Acer Sales and Services Sdn Bhd
COMMENTS FROM WINNERS
"One of the best parts in life is helping people to achieve superior living." – Dato' Sri Dr How Kok Choong, Group CEO, Agape Superior Living Sdn Bhd.
"Our hardworking affirmation with SME100 Award brings us to another milestone in timepiece industry." — Ronnie Ng Kee Soon, CEO, Brilliant Watch Sdn Bhd.
"We are a Malaysian home grown brand with a vision to bring Captain Oats to the world. Let's Go Oats!" — Michael Chew, Executive Director, Federal Oats Mills Sdn Bhd.
"We are honored with this award and hope our vision will be beneficial for the nation." – Abdul Majid Akram Bin Mohamed Mackeen, CEO, Inneonusa Sdn Bhd.
"I am deeply honoured by this outstanding recognition, which inspires us to strive towards greater heights." — Dato' Dr Emmanuel Benson, Group Chairman & CEO, Smart Trends International Sdn Bhd.
"In order to succeed, you need to first believe that what you wish is attainable." — Dato' Sri Gey Ka Hong, CEO, Wiseyes Solutions Sdn Bhd.
About Business Media International
Business Media International is a leading business-to-business media owner with products ranging from printed publications and online portals to exhibitions and business awards. These include brands such as SME Magazine, HR Asia, Capital Asia, Mega Career Fair, SME Solutions Expo, Post Graduate Education Fair, ITX Asia, SME 100 and more.
Table 1: SME100 in Brief
| | |
| --- | --- |
| Number of Industries | 20 |
| Average revenue | RM16,199,030.39 |
| Average revenue growth | 73.1% |
| Average net profit growth | 97.67% |
Table 2: SME100 Winners by Industry
| | |
| --- | --- |
| Agriculture, Livestock, Plantation and Commodities | 1 |
| Automotive | 1 |
| Chemical and Plastics | 1 |
| Construction, Property Dev and Building Materials | 8 |
| Consumer Goods | 2 |
| Education and Training | 7 |
| Electrical and Electronics | 1 |
| Financial Service | 2 |
| Food and Beverages | 8 |
| Furniture and Woodbased Manufacturing | 1 |
| Healthcare, Pharmaceutical and Biotechnology | 7 |
| Hospitality, Food Service and Tourism | 4 |
| Industrial and Commercial Products | 5 |
| Oil&Gas, Mining and Energy | 1 |
| Personal Services | 6 |
| Professional and Business Services | 17 |
| Retail | 3 |
| Telecommunications and ICT | 15 |
| Trading and Wholesaling | 3 |
| Transportation and Logistics | 7 |
SOURCE Business Media International
The Biggest Contest in the World of Photography: An AGORA images Contest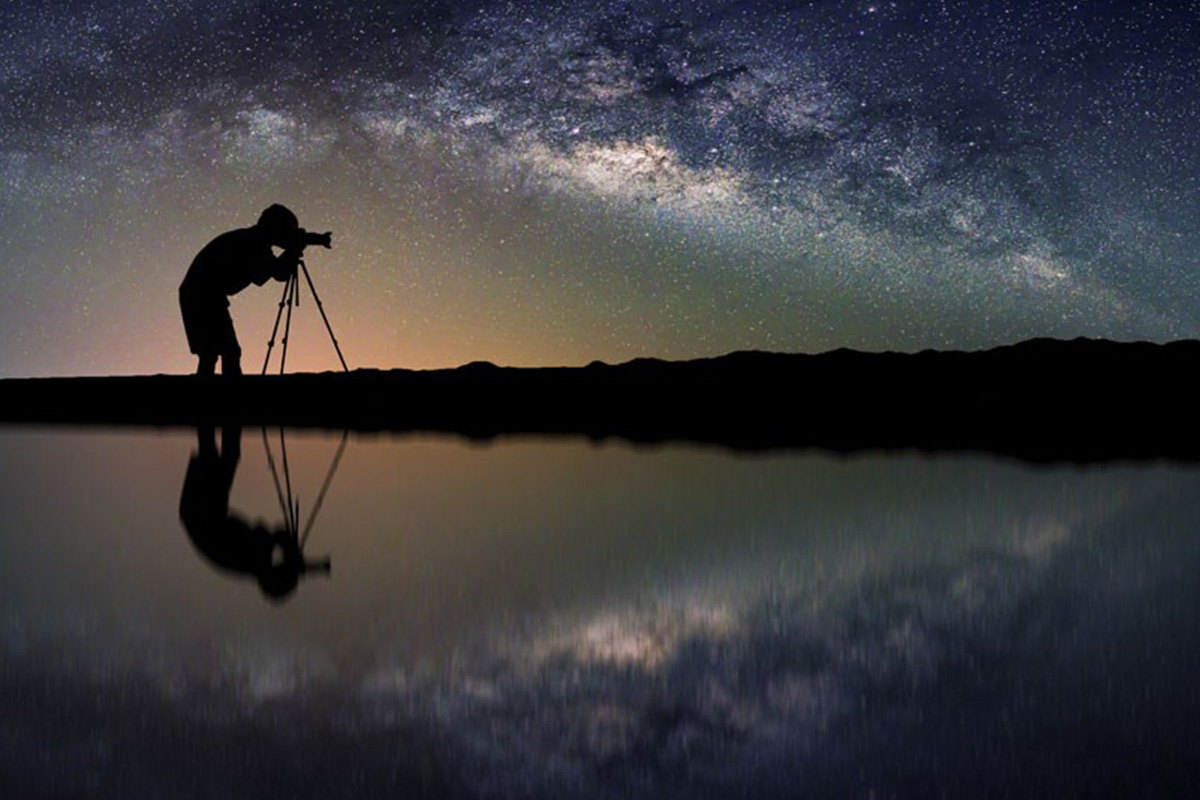 Reading Time:
2
minutes
The world's greatest photo of the year will win $25,000 in the AGORA Awards 2019
On January 4th the biggest international photography contest will open for submissions. The winner of this year-long contest stands to take away $25,000 for a single image. What's more, anyone from anywhere in the world can participate with their best shots, for free.
Photographers of all levels can participate simply by downloading the free app on the Apple Store or Google Play and can upload as many of their best photos as they like to the contest once it is launched. In the fall of 2019 50 finalists will be announced, after which the AGORA community will vote for their favorite shot to determine who wins. The AGORA Awards 2019 winner will be announced in November during an offline ceremony and streamed live to the rest of the world.
With the Awards, AGORA images is disrupting the world of photography; proposing, unlike others, a photo contest with no categories. For this reason the contest will reveal the year's top visual trend, and thus forth every year in the contests to come. Aiming for global photographic democracy, the app values everyone's unique point of view, allowing the international community of millions to participate and later vote for their favorite image. As Octavi Royo, CEO and co-founder, puts it: "What we are doing in AGORA and in the Awards is starting a creative revolution. We believe everyone has the chance to win with their best photo."
The world's greatest images in AGORA photo contests
AGORA images has already awarded a total of over $50,000 through its photo contests. The app launches contests weekly, giving the 52 weeks of the year a theme such as #Love, #Eyes, #Travel and #Landscape. With over 2 million users in 193 countries and over 6 million photos uploaded, the photography app is rapidly becoming the place to participate in the curation of the world's best visual content.
For more information download the app, visit the website and check out the Facebook and Instagram accounts.
Datamatics Recognized as the Best Cognitive Technology Provider by Computer Society of India, Mumbai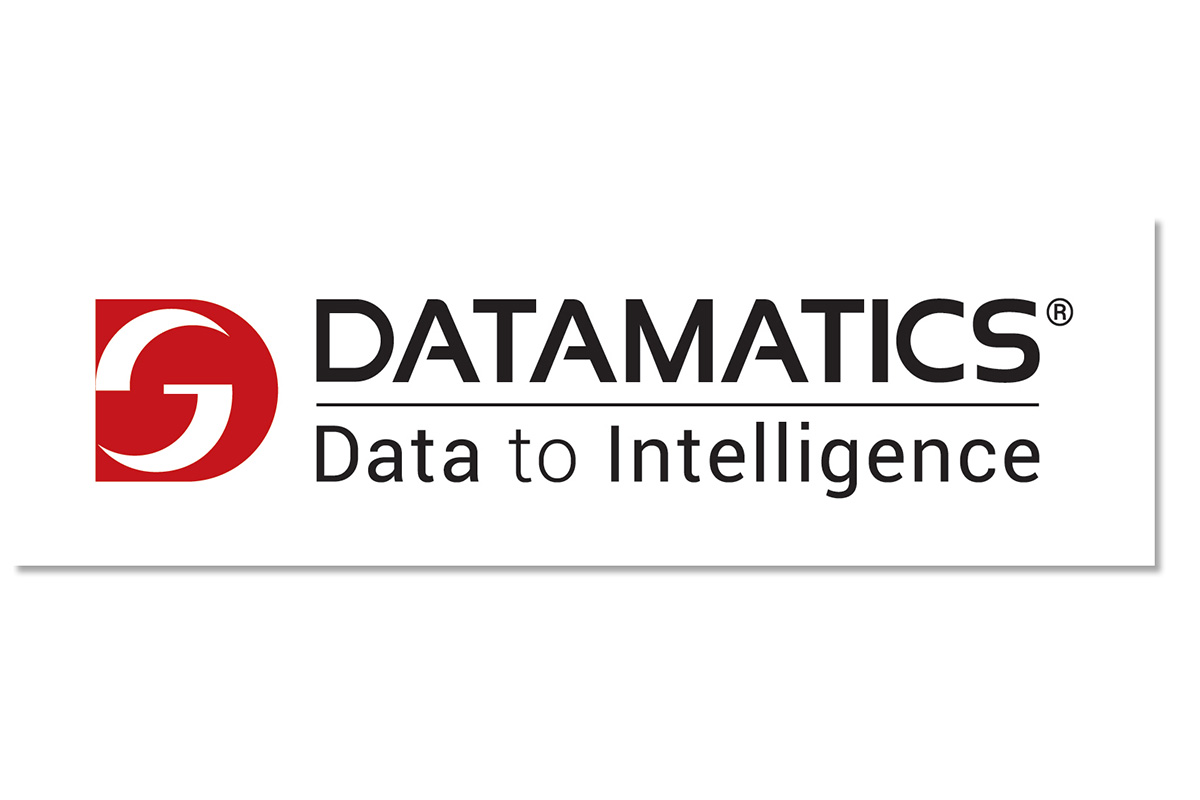 Reading Time:
1
minute
Datamatics Global Services Ltd. (DGSL), a global IT & BPM company, announced today that it has been recognized as the Best Cognitive Technology Provider of the Year 2018 at IT Innovation & Excellence Awards by Computer Society of India, Mumbai.
Datamatics is recognized for its Robotic Process Automation (RPA) product, TruBot which helped a leading bank in India to automate their credit limit extension process. Datamatics TruBot enabled the client to automate an end-to-end complex, repetitive, and error prone process of Cash Credit and Overdraft Facility limit extension that has a high impact on end-customer credibility. The automation helped the client to execute all credit limit extensions in real time with 100% accuracy.
Commenting on the occasion, Mitul Mehta – SVP & Head-Marketing & Communications, Datamatics Global Services Ltd., said, "TruBot has enabled numerous banks in India and around the world to automate several critical processes across retails assets, retails liabilities, global trade services, corporate banking and direct banking. We are happy to be recognized as the best cognitive technology provider by Computer Society of India."
Datamatics TruBot is a versatile, multi-skilled bot that automates a range of repetitive and rule-based processes without any manual intervention. TruBot has 95 customers globally and has automated more than 800 processes across multiple industries including Banking, Insurance, Manufacturing and Healthcare.
Greengate Power's 113 MW Stirling Wind Project in Alberta Awarded 20-Year Contract by AESO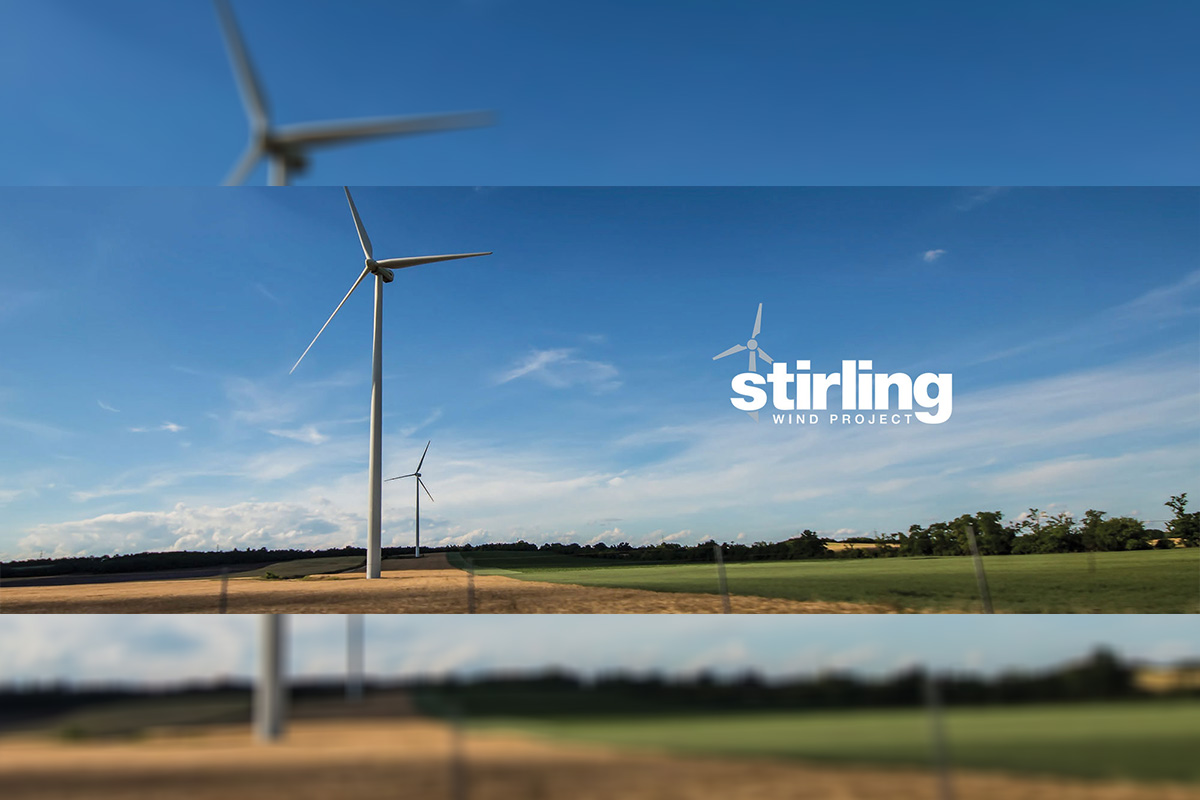 Reading Time:
1
minute
Greengate Power Corporation ("Greengate") is pleased to announce that its 113 MW Stirling Wind Project ("Stirling Wind") was awarded a 20-year Renewable Electricity Support Agreement ("RESA") by the Alberta Electric System Operator ("AESO"). Stirling Windis jointly-owned by Greengate, Potentia Renewables Inc. ("Potentia") and Paul First Nation with Potentia owning a majority interest. With the award of this key contract, the project is expected to be under construction in the near future.
Stirling Wind is located in the County of Warner No.5 and Lethbridge County approximately 30 km southeast of the City of Lethbridge. Located on a large plateau of cultivated and grazing land, the project has an excellent wind resource which is among the best in Alberta. Under the terms of the RESA, Stirling Wind will receive a guaranteed price for all the power it produces for a period of 20 years.
"The Stirling Wind Project is among the first successful renewable energy project partnerships between industry and a first nations community in Alberta. We applaud the Government of Alberta for the continued success of its Renewable Electricity Program which is delivering long-term, low-cost clean power for Albertans," said Dan Balaban, President and Chief Executive Officer of Greengate. "Stirling is the third wind energy project successfully developed by Greengate in Alberta and demonstrates Greengate's continued leadership in Alberta's fast-growing renewable energy sector. We look forward to completing Stirling with our partners so that its social, economic and environmental benefits can be realized by all involved."