Diamyd Medical Raises SEK 58.4 Million in Funds Through Redemption of Warrants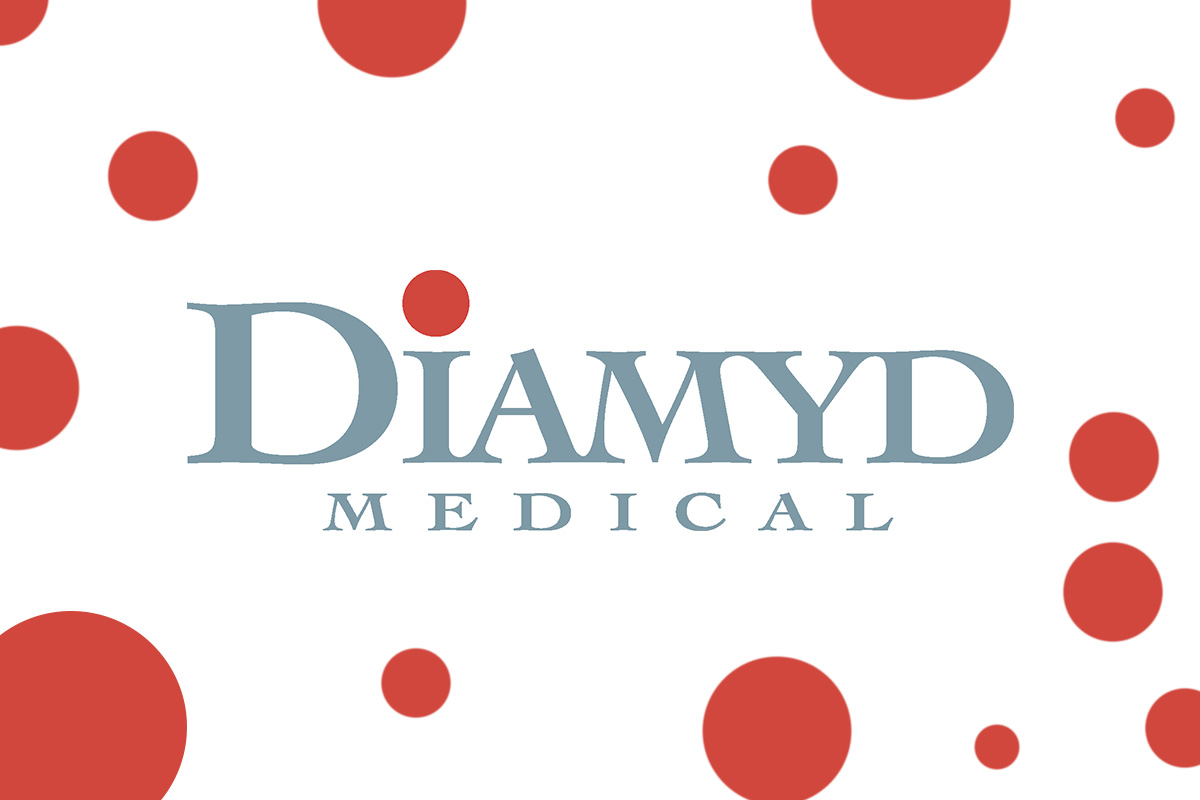 Reading Time:
2
minutes
During 1 to 30 November 2018, holders of warrants of series TO 1 B and TO 2 A of Diamyd Medical AB have been able to subscribe for shares through warrants. A total of 426 037 A shares and 12 409855 B shares have been subscribed for, which means a subscription rate of 95.6 percent. Diamyd Medical thus raises approximately SEK 58.4 million before issue costs.
"We are delighted at the outcome of the redemption of warrants," says Ulf Hannelius, CEO of Diamyd Medical. "The proceeds, together with existing cash, will finance both the DIAGNODE-2 trial until results in 2020 as well as our other ongoing activities. With our strengthened cash position, full focus is on preparing a marketing authorization application for the diabetes vaccine Diamyd® ahead of results in 2020.
Diamyd Medical issued 852 074 warrants of series TO 2 A and 25 989 268 warrants of series TO 1 B in connection with a rights issue in 2017. Two (2) warrants of each series entitled the holder to subscribe for of one (1) new share of that respective series at a price of 4.55 SEK per share during the period 1-30 November 2018. A total of 426 037 A shares and 12 409 855 B shares were subscribed for. The Company thus raised proceeds of approximately SEK 58.4 million before issue costs. Consequently, all 852 044 warrants of series TO 2 A and 24 819 710 warrants of series TO 1 B of a total of 25 989 268 were utilized, resulting in a subscription rate of 95.6 percent. Following the registration of the new shares at the Swedish Companies Registration Office, the share capital will amount to SEK 7 015 397.92. The total number of shares increases from 56 333 904 to 69 169 796, divided into 2 556 223 A-shares and 66 613 573 B-shares.
Serial Digital Entrepreneur Adam Ludwin, Joins the Board of Influencer in Preparation for Global Expansion
Reading Time:
2
minutes
Digital marketing expert and award winning entrepreneur Adam Ludwin, has joined SaaS influencer marketing platform Influencer as a director of the Board in preparation for the companies rapid expansion.
Growing by 450% YOY, and winning many leading global brands in the past year including Boohoo, Alibaba and Protein World, to name a few, Influencer is now looking to expand their offering within their platform, bringing new innovations that allow brands and creators to build deeper relationships, something that Co Founder & CEO Ben Jeffries believes will "Disrupt the whole Influencer Marketing industry," and that Co Founder, CMO and world renowned creator Caspar Lee says will "Take influencer marketing back to its roots, bringing more relevancy back to influencer marketing for brands, creators and audiences."
Adam Ludwin's most notable recent achievements include the growth and scale up of Captify, a company he co-founded in 2011, and currently one of the fastest growing adtech companies in the world, with 200+ staff across 10 cities in 7 countries, and the growth of Inflecto, a fast growth performance marketing agency he founded in 2013, which focuses on user and customer acquisition, with offices in London, New York and Los Angeles.
The success of Captify's growth led Adam to be named 'Scale Up Entrepreneur of the Year' at the Great British Entrepreneur awards in November, not long after being named 'Young Entrepreneur of the Year', just a few years previously.
Adam will be working closely with both founders on the growth of the company, ensuring Influencer continues to have the best technology in the market, whilst also planning the start of their international expansion, allowing them to take their offering to new markets across the globe.
In a statement on joining the Influencer board, Adam Ludwin said:
"I've been following Influencer's rapid growth over the past 18 months and I'm incredibly excited to join the board and support Ben and Caspar on their aggressive growth plans."
"Their unique and differentiated tech platform has the ability to connect brands and creators in a way the world has never seen before, disrupting the whole landscape."
Ben Jeffries commented:
"We couldn't be more thrilled to have Adam joining Influencer as our 3rd partner. He brings with him a wealth of experience, having scaled up both Captify and his first company Inflecto so successfully. Adam will be paramount in shaping the next chapter for Influencer."
Caspar Lee added:
"We're so excited to work closely with Adam on the growth of influencer. His experience is incredibly valuable in order to achieve our goal of building more impactful relationships between creators and brands, bringing relevancy and control back to Influencer marketing."
SOURCE Influencer
Kurl-on to Invest 200 Crores in Innovation and new Technology to Double Product Portfolio in the Next Two Years
Reading Time:
3
minutes
– To consolidate brand's growth in home furniture & furnishings segment
– Introduces 'STR8' technology for the first time in India, caters to a growing majority leading hectic lifestyles with less physical exercise and sleep disorders
Kurl-on, India's leading & largest selling mattress, home furniture and furnishing brand, today announced the launch of 'STR8 Technology'- a first-of-its-kind innovation that provides the right balance of firmness and softness in mattresses enabling appropriate muscle relaxation and growth, much needed for the vast majority of people today, leading hectic lifestyles with very less exercise. Additionally, it makes the mattress 20-40% lighter, making it easy to use and maintain. The new technology to be introduced in Kurl-on's coir mattresses at first, before it is gradually extended to the foam and spring mattresses as well will be a key differentiator for Kurl-on's mattresses besides reiterating the brand's synonymous association with quality, when it comes to mattresses.
Announcing the new technology and the company's growth plans, Kurl-on announced increased focus on innovation and new technology to expand its portfolio of products that cater to the modern, young and globally exposed Indian consumer and plans to launch more than 125 diverse, new products and innovative technology across the mattress and home furniture category in the next two years. The expansion plans are part of Kurl-on's broader growth strategy in the last few years to emerge from being India's largest mattress brand, to a holistic home furniture & furnishings brand, with the category seeing a significant growth in sales in the last year. Kurl-on had earlier this year launched a range of sofas, catering to the hitherto untapped semi-premium sofa market in India.
Kurl-on will also rapidly expand its retail presence across the country to 2000 stores by 2020, through both multi-brand and franchise outlets as well as its two exclusive brand outlets- 'Kurl-on Homes' and the newly launched 'Home Komfort by Kurl-on', targeting the mass, mid-priced market and the high-end, premium market respectively. The company aims to expand the Kurl-on Home stores from 430 at present to 1000 in the next two years and Home Komfort to another 100 outlets. The retail expansion, together with the increase in product portfolio will enable Kurl-on consolidate its growth and emergence as a serious and larger home furniture & furnishings brand, besides being a leader in the mattress market.
Ashutosh Vaidya, Chief Marketing Officer, Kurl-on, said, "Our sales last year was 1050 crore and we are targeting to grow at the rate of twice the industry growth. The 'Kurlopedic technology' we launched two years back has seen huge success in the market and the product sales has grown 1.7 times in the last two year. From being a brand synonymous with mattresses, we are gradually emerging to offer a range of products and solutions that provide greater comfort at home."
"Kurl-on has been steadily expanding its product portfolio in the home furniture segment and we have 18 product categories and SKUs at present, including the recent launch of sofas. All of these products will be available at the exclusive brand outlets, besides our strong network of 1300+ franchise outlets across India. Our ten manufacturing units across regions are equipped with the best infrastructure and we have installed capacity of 5000 per day. This will allow us cater to the growing demand of customers across regions to invest in better quality of products for their homes, to invest in better comfort at home," he added.
Speaking of the new product, Ashutosh Vaidya, Chief Marketing Officer, Kurl-on, further added, "The Indian sleep scorecard says Indians are more prone to insomnia and sleep disorders more than ever before, thanks to hectic work routines, media intrusion and changing lifestyles. We have seen the market evolve and as a brand, we have grown with our customer to provide more and better quality of products, driven completely by consumer adoption and behaviour insights. We continue with the same approach to bring out futuristic products with modern technology, designed for the new age consumer, who seeks better comfort and is willing to invest in the same. STR8 is a breakthrough technology since it not only makes the mattress significantly lighter but makes the mattress firm and resilient, thus enhancing quality of sleep, muscle relaxation and muscle growth."
Residential mattress market directly linked to the growth in housing demand is estimated at 78% of the total mattress market, estimated at 10,000 crore by 2022. The Indian mattress market is still largely dominated by the unorganized segment with a large number of regional players. Being a market leader in the segment, Kurl-on is spearheading the path in building better consumer awareness and making available a wider and better choice that addresses modern health and fitness requirements. Add to this, a growing market for home furniture and comfort products, Kurl-on's growth strategy is well positioned to transition the largely unorganized market and establish itself as a national market leader in the larger home comfort space.
PremFina to Become Official Sponsor of Cultural Awareness Network iCAN
Reading Time:
1
minute
PremFina Ltd ("PremFina" or the "Company"), the U.K.'s first premium finance company to offer a proprietary white-labelled solution for insurance brokers, is pleased to announce its official sponsorship of the Insurance Cultural Awareness Network ("iCAN").
Founded in May 2017, iCAN is an industry-wide independent network that supports multicultural inclusion across the UK insurance sector. The network's mission is to promote diversity and inclusion ("D&I") and to help its members navigate their way through the insurance industry in their careers.
The Company is joining the Association of British Insurers ("ABI"), Allianz, Lloyd's, QBE and Zurich as official sponsors of iCAN, to further promote the importance of D&I in the insurance sector. PremFina's sponsorship means the Company will contribute content and various materials to iCAN, as well as engage with industry allies on how they can better promote D&I in the workplace.
"PremFina has built itself on innovation and our success comes from having a diverse team," said Bundeep Singh Rangar, chief executive officer (CEO) of PremFina. "Our staff is at the heart of what we do at PremFina and we are proud to support iCAN's mission."
The news comes after PremFina recently announced it will be joining as a founding member in the newly-established trade association Insurtech UK, which aims to support growth and innovation within the UK insurtech industry.
SOURCE PremFina Limited