TheStreet, Inc. Enters into Agreement to Sell its Institutional Business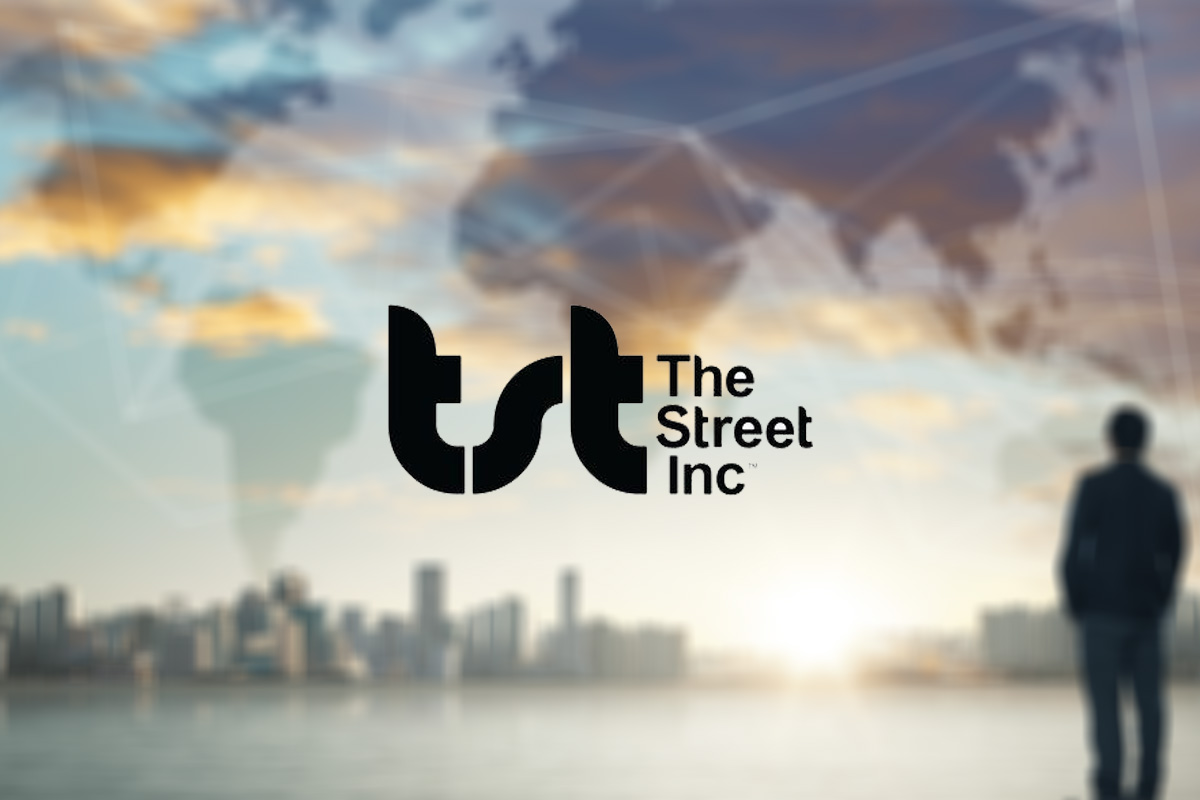 Reading Time:
3
minutes
TheStreet, Inc. (Nasdaq: TST), a leading financial news and information company, today announced that it has entered into a definitive purchase agreement (the "Agreement") to sell its institutional business units, The Deal and BoardEx (the "B2B Business"), for $87.3 million to Euromoney Institutional Investor PLC ("Euromoney"), the global business information and events group. The Agreement was unanimously approved by TheStreet's Board of Directors (the "Board") upon recommendation of the special committee of independent directors. The decision to sell the institutional business is part of the Board's ongoing review of strategic alternatives to enhance shareholder value.
The Company expects that a substantial portion of the net proceeds from the sale will be distributed to TheStreet's stockholders. The Board is evaluating the various ways to complete this distribution, including, among other factors, the timing and amount of such distribution.
"The primary goal of our Board and management team has always been to maximize shareholder value, and the sale of our B2B business to Euromoney is a unique opportunity to do just that," said David Callaway, President and Chief Executive Officer. "Our Board decided this was the best path to maximize value following our recent sale of RateWatch."
The Deal and BoardEx, which reported revenue of $23.8 million in 2017, has offices located in New York, London, Wisconsin, Washington DC, San Francisco and Chennai, India. TheStreet acquired The Deal in 2012 and BoardEx in 2014.
Following the close of the sale of the B2B Business, the Company will continue to execute on its business plan of providing exceptional coverage of the financial markets with a focus on subscription revenue. The Company's consumer businesses, led by its namesake website, TheStreet.com, houses premium subscription products that target varying segments of the retail investing public. The Company has reported improving metrics for its B2C subscription business over the last few quarters including an increase in new orders, average price, bookings, conversion and renewal rates. The Board will also continue to explore strategic alternatives for its consumer business.
The Company also expects to reduce its public company costs and corporate overhead following closing of the sale of its B2B Business given the reduction in overall headcount and operations. With that in mind, David Callaway, the Company's current Chief Executive Officer, has announced his intention to resign following the completion of the transaction. The Company will then be led by Eric Lundberg as Chief Executive Officer, who will also continue his role as Chief Financial Officer, and Margaret de Luna, current President of the Company's consumer business, who will assume the role of President and Chief Operating Officer.
Jim Cramer, Founder and Director, remarked, "The Company is in a better place since Dave took over and we thank him for his contributions and efforts. I have full confidence in Eric and Margaret's ability to manage the consumer business on a standalone basis and I look forward to continuing to build upon our recent success while the Board explores strategic opportunities for the Company."
The sale of the B2B Business is subject to the approval of a majority of the outstanding shares of common stock in TheStreet under Delaware law and is expected to be submitted for stockholder approval in the first quarter of 2019. No other regulatory approvals are expected to be required to complete the transaction and no dissenters or appraisal rights are triggered by the transaction.
Moelis & Company LLC acted as the sole financial advisor to TheStreet on the transaction. Orrick, Herrington & Sutcliffe LLP acted as legal advisor to TheStreet.
Conference Call
TheStreet management will hold a conference call for investors this morning, Thursday, December 6, 2018 at 9:00 a.m. EST. To participate in the call, please dial 877-830-2649 (domestic) or 785-424-1824 (international). The conference code is 4291735.
Amnet New York and Taazu Announce Merger
Reading Time:
1
minute
Amnet New York Inc, the 3rd largest US based travel company servicing the Japanese market, today announced the merger with Taazu Inc, a New York based travel technology platform.
Amnet, founded in 1988 and based in New York with offices across the US, has a leading market share in the US & Japancorridor. Powered by Taazu's technology platform, the merged entity will meet customer demand for a larger set of services across multiple channels and geographies.
"We are excited about the merger of Amnet and Taazu. This combination will help us scale our services to the global markets. Amnet's offerings and large customer base along with Taazu's technology platform is a winning combination", said Fujio Nakagawa, President and Chief Executive Officer of Amnet.
Giri Devanur, Chief Executive Officer of Taazu, commented, "Amnet has established itself as a prominent player providing the highest quality offerings to business and leisure travelers. This merger will help us build an omni-channel travel platform offering end-to-end travel services and scale our business to $100 million by 2020."
Nobuyuki Mokkoh, member of Taazu's Board of Directors, who provided M&A advisory services, commented, "This is a perfect synergistic merger. A combined Amnet and Taazu will be able to quickly scale to become a powerhouse in the global travel industry". Panamax Capital, LLC provided financial advisory services to Taazu.
SOURCE Taazu Inc.
insightsoftware Announces Acquisition of BizNet Software
Reading Time:
2
minutes
insightsoftware, the global leader in enterprise resource planning (ERP) and enterprise performance management (EPM) reporting solutions, today announced the acquisition of BizNet Software, a leading software developer of Excel-based reporting and analytics solutions. Terms of the deal were not disclosed.
insightsoftware is the market leader in financial reporting and enterprise performance management, supporting more than 155,000 enterprise users in 5,500 companies across 130 countries worldwide. The acquisition adds to insightsoftware's Excel-based reporting expertise and gives BizNet's customers and channel partners access to a broader portfolio of reporting, visual analytics, and planning and budgeting solutions that connect to a wider range of ERP and EPM systems.
Based in Dallas, BizNet Software was founded to leverage the power of Microsoft Excel to facilitate the creation and sharing of interactive reports in minutes to save time, increase accuracy and enable users to answer many of their own business questions without being an Excel expert or requiring IT support. Selling both directly and through a network of channel partners, the company has more than 2,800 customers ranging from mid-market businesses to large corporations with a particular focus on the financial, distribution, manufacturing, and non-profit industries.
"With BizNet's capabilities, insightsoftware is expanding our family of market-leading reporting products and fortifying our ability to offer 'right for me' customer solutions, regardless of their company size, the ERP/EPM they use, or their reporting environment preference," said Mike Lipps, CEO of insightsoftware. "The combination creates the ultimate advantage for our customers, as well as our partners and distributors, around the world."
"BizNet's growth and success over more than two decades is because we recognized a real customer need in the market – users were wasting too much time collecting data and building reports in Excel instead of spending time analyzing the data to gain insight and drive more informed business decisions," said George McMann, founder and CEO of BizNet Software. "We share insightsoftware's vision for financial reporting and enterprise performance management, so this deal opens a whole new world of opportunities for our customers and partners to access complementary reporting and analysis solutions across a wide range of ERP and EPM systems."
SOURCE insightsoftware
eToro Signals Tokenized Future With Acquisition of Smart Contract Infrastructure Provider Firmo
Reading Time:
2
minutes
Global multi-asset investment platform eToro has today announced that it has acquired Firmo, for an undisclosed amount. Firmo enables smart contracts for derivatives to be securely enabled on any major blockchain.
Commenting on the news Yoni Assia, Co-founder and CEO of eToro, said: "The acquisition of Firmo will enable eToro to accelerate the growth of our tokenized assets offering. Blockchain and the tokenization of assets will play a major role in the future of finance. We believe that in time all investible assets will be tokenized and that we will see the greatest transfer of wealth ever onto the blockchain."
eToro was founded in 2007 with the vision of opening up the global markets so that everyone can trade and invest in a simple and transparent way. While this core vision remains the same, new technology namely blockchain, means that the eToro business has, and will continue to, evolve.
Yoni Assia continued: "While our expansion has been largely organic to date, as the eToro business continues to grow we are on the lookout to acquire businesses which will help us stay at the forefront of fintech innovation. We believe that the market is particularly exciting at the moment."
The Firmo team will act as an internal innovation unit tasked with bringing to life the goal of tokenizing all assets on eToro. This will involve research and development of infrastructure for the representation of assets and the execution of trade processes on blockchain infrastructure.
Dr. Omri Ross, CEO and Founder of Firmo , said: "The advent of crypto and the blockchain technology that underpins it has driven an explosion in financial innovation, however, a number of challenges are preventing mass adoption and integration into legacy infrastructure. Our goal is to enable our users to trade any asset globally with instant settlement by tokenizing assets and executing all essential trade processes on the blockchain."
Firmo's underlying technology provides a platform to securely deploy financial contracts and can work with any blockchain. They have developed a formally verified, domain-specific contract language 'FirmoLang' which, with the support of Firmo's compiler can be translated onto a number of blockchain platforms such as Ethereum, EOS or NEO.
Yoni Assia said: "The Firmo team has done ground-breaking work in developing practical applications for blockchain technology which will facilitate friction-less global trading. The adoption of smart contracts on the blockchain increases trust and transparency in financial services. We are incredibly proud and excited that they will be joining the eToro family. We believe that together we have a very bright future and look forward to pursuing our shared goal to become the first truly global service provider allowing people to trade, invest and save."
SOURCE eToro