TheStreet, Inc. Enters into Agreement to Sell its Institutional Business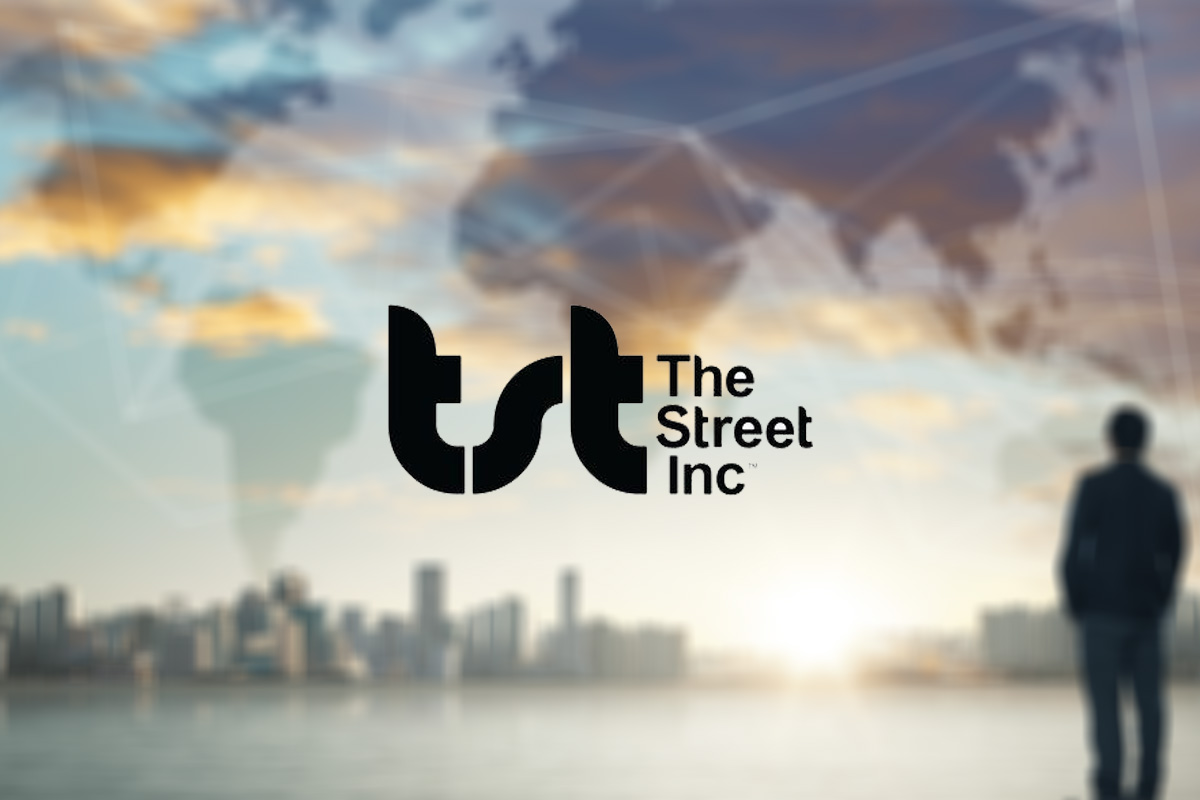 Reading Time:
3
minutes
TheStreet, Inc. (Nasdaq: TST), a leading financial news and information company, today announced that it has entered into a definitive purchase agreement (the "Agreement") to sell its institutional business units, The Deal and BoardEx (the "B2B Business"), for $87.3 million to Euromoney Institutional Investor PLC ("Euromoney"), the global business information and events group. The Agreement was unanimously approved by TheStreet's Board of Directors (the "Board") upon recommendation of the special committee of independent directors. The decision to sell the institutional business is part of the Board's ongoing review of strategic alternatives to enhance shareholder value.
The Company expects that a substantial portion of the net proceeds from the sale will be distributed to TheStreet's stockholders. The Board is evaluating the various ways to complete this distribution, including, among other factors, the timing and amount of such distribution.
"The primary goal of our Board and management team has always been to maximize shareholder value, and the sale of our B2B business to Euromoney is a unique opportunity to do just that," said David Callaway, President and Chief Executive Officer. "Our Board decided this was the best path to maximize value following our recent sale of RateWatch."
The Deal and BoardEx, which reported revenue of $23.8 million in 2017, has offices located in New York, London, Wisconsin, Washington DC, San Francisco and Chennai, India. TheStreet acquired The Deal in 2012 and BoardEx in 2014.
Following the close of the sale of the B2B Business, the Company will continue to execute on its business plan of providing exceptional coverage of the financial markets with a focus on subscription revenue. The Company's consumer businesses, led by its namesake website, TheStreet.com, houses premium subscription products that target varying segments of the retail investing public. The Company has reported improving metrics for its B2C subscription business over the last few quarters including an increase in new orders, average price, bookings, conversion and renewal rates. The Board will also continue to explore strategic alternatives for its consumer business.
The Company also expects to reduce its public company costs and corporate overhead following closing of the sale of its B2B Business given the reduction in overall headcount and operations. With that in mind, David Callaway, the Company's current Chief Executive Officer, has announced his intention to resign following the completion of the transaction. The Company will then be led by Eric Lundberg as Chief Executive Officer, who will also continue his role as Chief Financial Officer, and Margaret de Luna, current President of the Company's consumer business, who will assume the role of President and Chief Operating Officer.
Jim Cramer, Founder and Director, remarked, "The Company is in a better place since Dave took over and we thank him for his contributions and efforts. I have full confidence in Eric and Margaret's ability to manage the consumer business on a standalone basis and I look forward to continuing to build upon our recent success while the Board explores strategic opportunities for the Company."
The sale of the B2B Business is subject to the approval of a majority of the outstanding shares of common stock in TheStreet under Delaware law and is expected to be submitted for stockholder approval in the first quarter of 2019. No other regulatory approvals are expected to be required to complete the transaction and no dissenters or appraisal rights are triggered by the transaction.
Moelis & Company LLC acted as the sole financial advisor to TheStreet on the transaction. Orrick, Herrington & Sutcliffe LLP acted as legal advisor to TheStreet.
Conference Call
TheStreet management will hold a conference call for investors this morning, Thursday, December 6, 2018 at 9:00 a.m. EST. To participate in the call, please dial 877-830-2649 (domestic) or 785-424-1824 (international). The conference code is 4291735.
ASSA ABLOY Acquires Lorient in the UK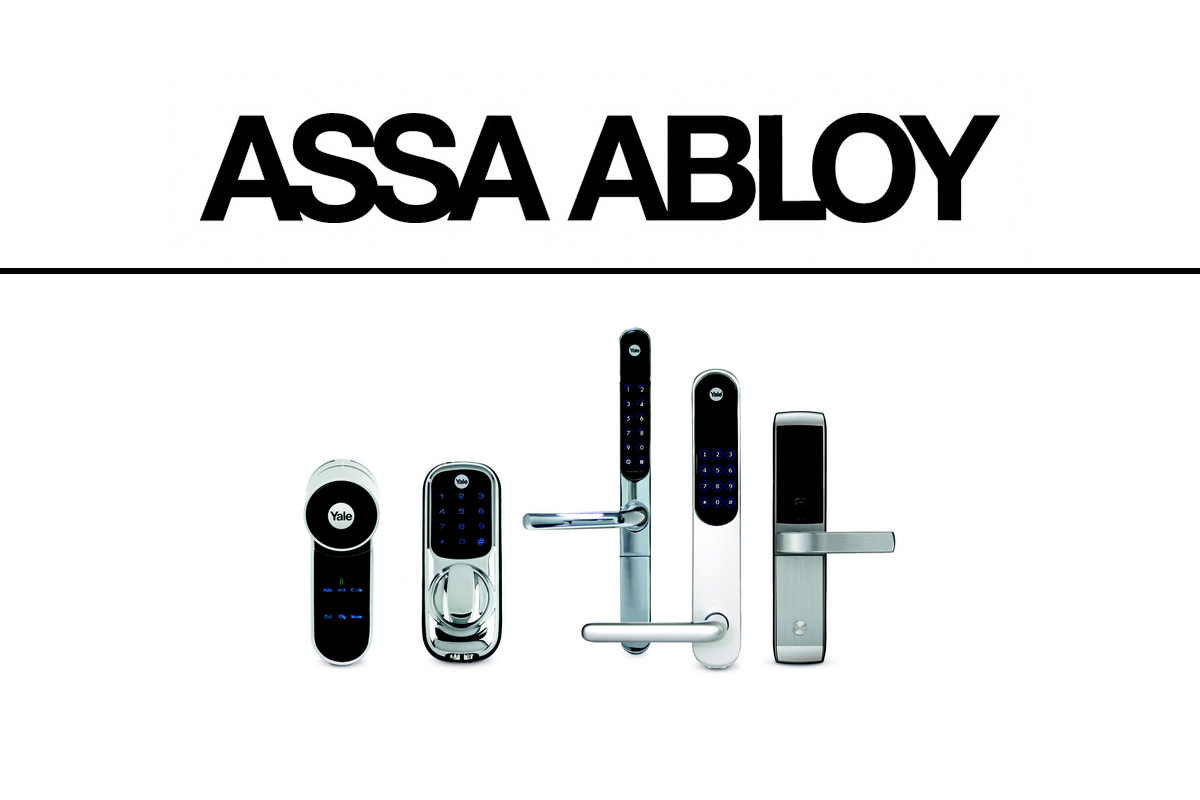 Reading Time:
1
minute
ASSA ABLOY has acquired Lorient, a leading designer and manufacturer of high performance door sealing systems based in the UK with half of sales exported outside of the UK and EU.
"I am very pleased to welcome Lorient and their employees into the ASSA ABLOY Group. This acquisition delivers on our strategy to strengthen our position in the mature markets through adding complementary products and solutions to our core business," says Nico Delvaux, President and CEO of ASSA ABLOY.
"Lorient is a very attractive addition to the EMEA division thanks to its strong position in the UK fire protection market. It allows us to offer a comprehensive door sealing portfolio alongside innovative drop-down seals and finger protection solutions from Planet GDZ, which we acquired earlier this year in Switzerland," says Neil Vann, Executive Vice President of ASSA ABLOY and Head of the EMEA division.
Lorient was established in 1979 and has approximately 135 employees. The head office is located in Newton Abbot, Devon, UK.
Sales for 2018 are expected to reach about GBP 19 million (approx. SEK 220 million) with a good EBIT margin and the acquisition will be accretive to EPS from start.
EQT Real Estate Expands French Portfolio With Office Acquisition in Paris for EUR 42 Million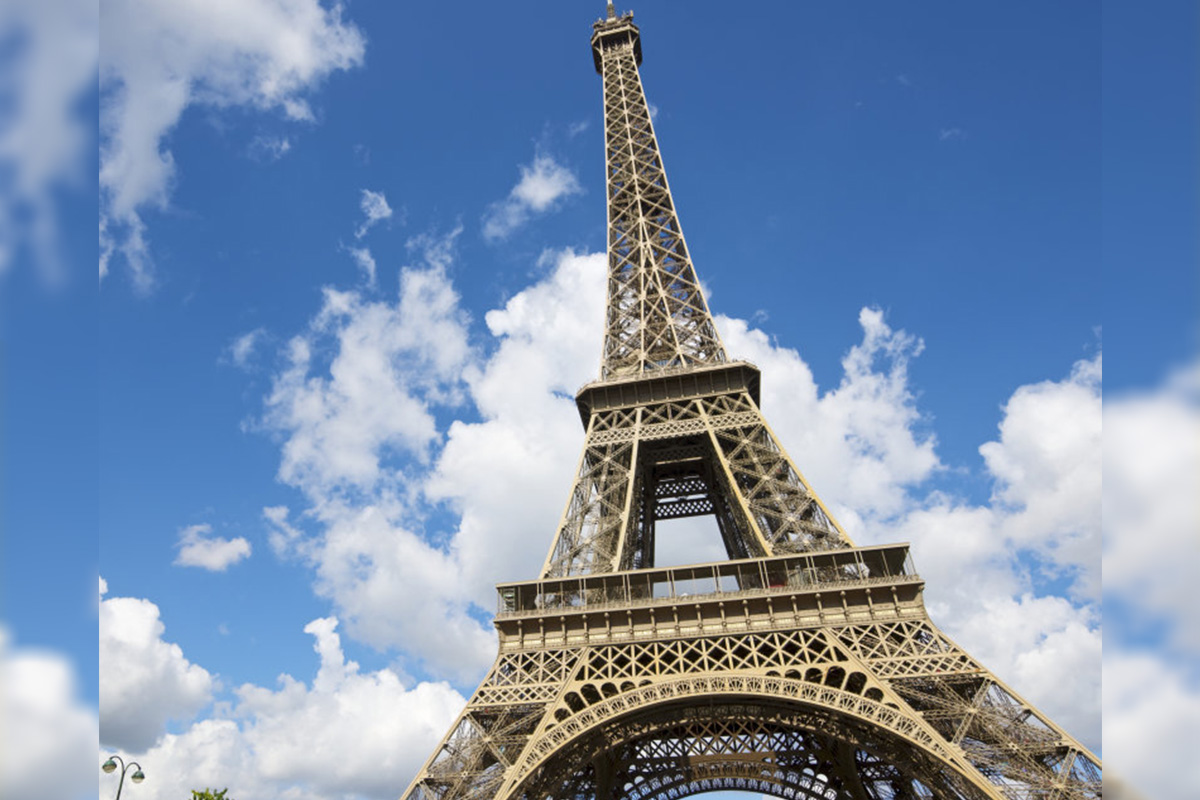 Reading Time:
2
minutes
The transaction represents EQT Real Estate's fourth acquisition in Paris – a 9,050 square metre vacant office property for a price of EUR 42 million
The property is located on rue Mozart in Clichy Saint-Ouen, North Paris, less than 200 metres away from a new Metro station due to open in 2020
The investment represents the EQT Real Estate I fund's ninth investment to date
The EQT Real Estate I fund (or "EQT Real Estate") continues to invest in established European office markets and today announces the acquisition of a vacant office property located in Clichy Saint-Ouen, North Paris. The property was acquired from a French pension fund advised by investment manager AEW.
Clichy Saint-Ouen is a mature sub-market in Paris with strong transport links. It will be further improved by the extension of Metro line 14 in 2020, which will place it just three stops from Paris'Central Business District. The asset, built in 2001, comprises 9,050 square metres of office and storage space, and 199 parking spaces. The property is fully vacant and has been recently stripped out. The acquisition aligns with the firm's strategy to focus on gateway cities with strong demographics driving sustainable GDP and office-based employment growth.
Olivier Astruc, Managing Director at EQT Partners and Investment Advisor to EQT Real Estate I, says: "This investment in Clichy, North Paris, further demonstrates the strategy to create modern offices suited to occupiers' needs for affordable and accessible grade A office space. EQT Real Estate has now completed four transactions in Paris, building a portfolio exceeding 60,000 square metres and EUR 500 million in gross development value. We continue to see strong demand from institutional investors, and EQT Real Estate's strategy will allow us to continue to unlock value in key European sub-markets."
During the acquisition process, EQT Real Estate I was advised by Savills, George V Notaires, De Pardieu Brocas Maffei, JLL Project & Development Services and Beadmans. Funds managed by ACOFI Gestion financed the acquisition, advised by Etude Panhard and Allen & Overy. The vendor was advised by Prud'homme & Baum and investment manager AEW.
EMBRAER S.A.: Kazakhstan's Air Astana Receives Its First E190-E2 Jet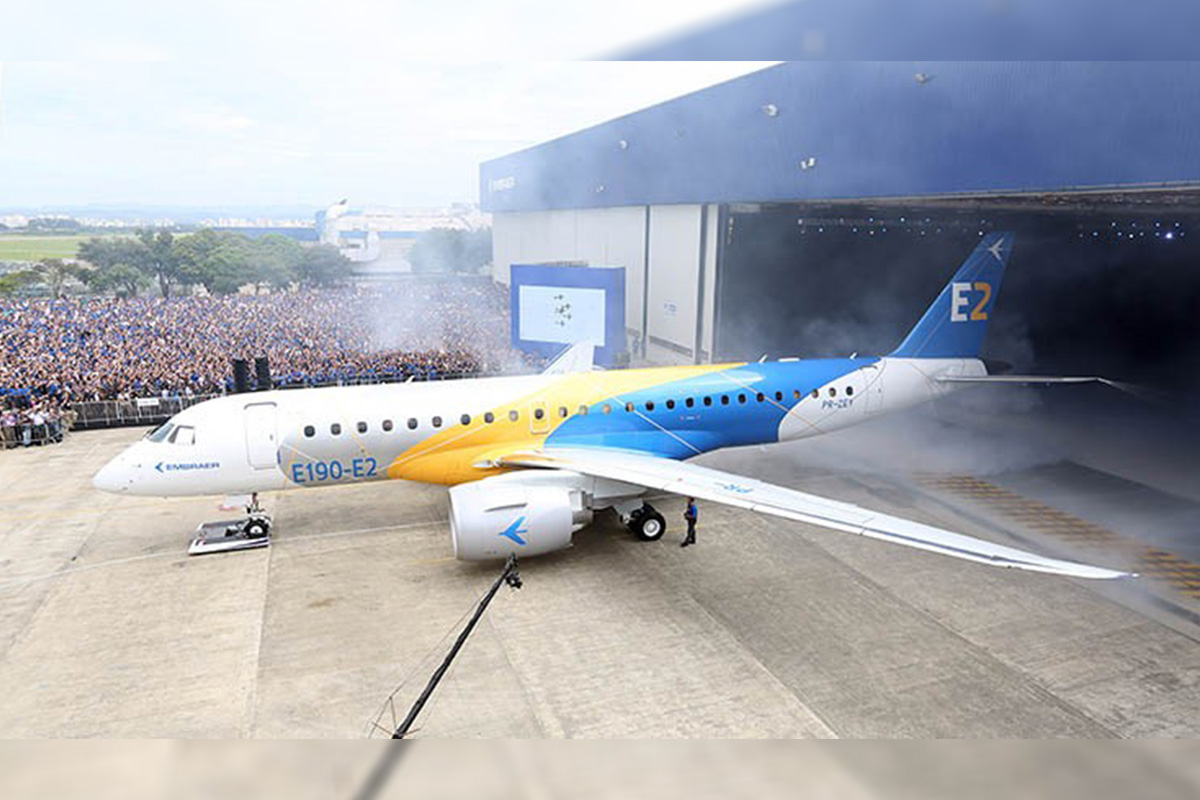 Reading Time:
3
minutes
Air Astana, the flag carrier of Kazakhstan, presented its first E190-E2 jet in a ceremony held today in Astana. The airline will receive four additional E190-E2s next year, with the last of the five aircraft, leased by AerCap, being delivered in the final quarter of 2019. The Kazakhstan airline will start flying the new aircraft on domestic and Commonwealth of Independent States (CIS) routes later this month.
"All of us at Air Astana are pleased to receive our first E190-E2, and we look forward to a smooth entry into service and a simple transition for our pilots. We know Embraer's E-Jets well, and have high expectations for their new generation aircraft in terms of economics, environmental impact, and levels of comfort and convenience for our customers," said Peter Foster, President of Air Astana.
Air Astana's first E190-E2 features a "snow leopard" livery, designed and hand painted by Embraer in the 'Profit Hunter' style. Air Astana's snow leopard joins the now famous Eagle, Tiger, and Shark E2s with the distinctive 'Profit Hunter' nose art. For Air Astana however, the paint scheme is designed to draw global attention to the threat of extinction faced by the wild cat. The snow leopard is an official symbol of Kazakhstan and is native to the country's southern mountain ranges.
Foster continued. "Our passengers, staff, and in fact the whole of Kazakhstan will appreciate the amazing depiction of the snow leopard on our new jet. The snow leopard embodies the resilience and ambition of our nation, and we all strive to save these magnificent creatures from extinction and for posterity".
"We are honored to deliver our most advanced commercial aircraft to our good friends at Air Astana", said John Slattery, President & CEO, Embraer Commercial Aviation. "For a manufacturer, there is no better reward than to see a customer's business continuously growing with our products. Air Astana's decision to embrace the E2 program is a further measure of trust in Embraer and in the E-Jets family of commercial aircraft."
The delivery marks the beginning of Air Astana's fleet renewal. Currently the airline operates fleet of E190s aircraft, the first of which was delivered in 2011.
The E190-E2 is the first of three new aircraft types that will make up the Embraer E2 family of aircraft developed to succeed the first-generation E-Jets. Compared to the first-generation E190, the E190-E2 burns 17.3% less fuel and nearly 10% less than its direct competitor. This makes it the most efficient single-aisle aircraft on the market. The E190-E2 brings more flexibility with maximum range of up to 3,293 miles (5,300 km), about 621 miles (1,000 km) more than the first-generation E190.
The E190-E2 also generates significant savings for airlines in terms of maintenance costs, with a reduction of up to 25%. It has the longest maintenance intervals with 10,000 flight hours for basic checks and no calendar limit in typical E-Jets utilization. This means an additional 15 days of aircraft utilization over a period of ten years.
Pilots of the first-generation E-Jets require only two-and-a-half days of training without the need for a full flight simulator in order to fly the E2, which decreases the training burden and saves both time and money for the airlines. The E2 cockpit features advanced Honeywell Primus Epic 2 integrated avionics. Combined with the closed-loop fly-by-wire controls, the systems work together to improve aircraft performance, decrease pilot workload and enhance flight safety.
From the passenger's perspective, the E2 cabin features a comfortable two-by-two layout. The absence of a middle seat enables passengers to have an enjoyable flight experience with more legroom and additional luggage storage space.
Embraer is the world's leading manufacturer of commercial jets with up to 150 seats. The Company has 100 customers from all over the world operating the ERJ and E-Jet families of aircraft. For the E-Jets program alone, Embraer has logged almost 1,800 orders and 1,400 deliveries, redefining the traditional concept of a regional aircraft. Today, E-Jets are flying in fleets of 70 customers in 50 countries.