PetSafe® Honored with Two Industry Recognition Awards from Pet Business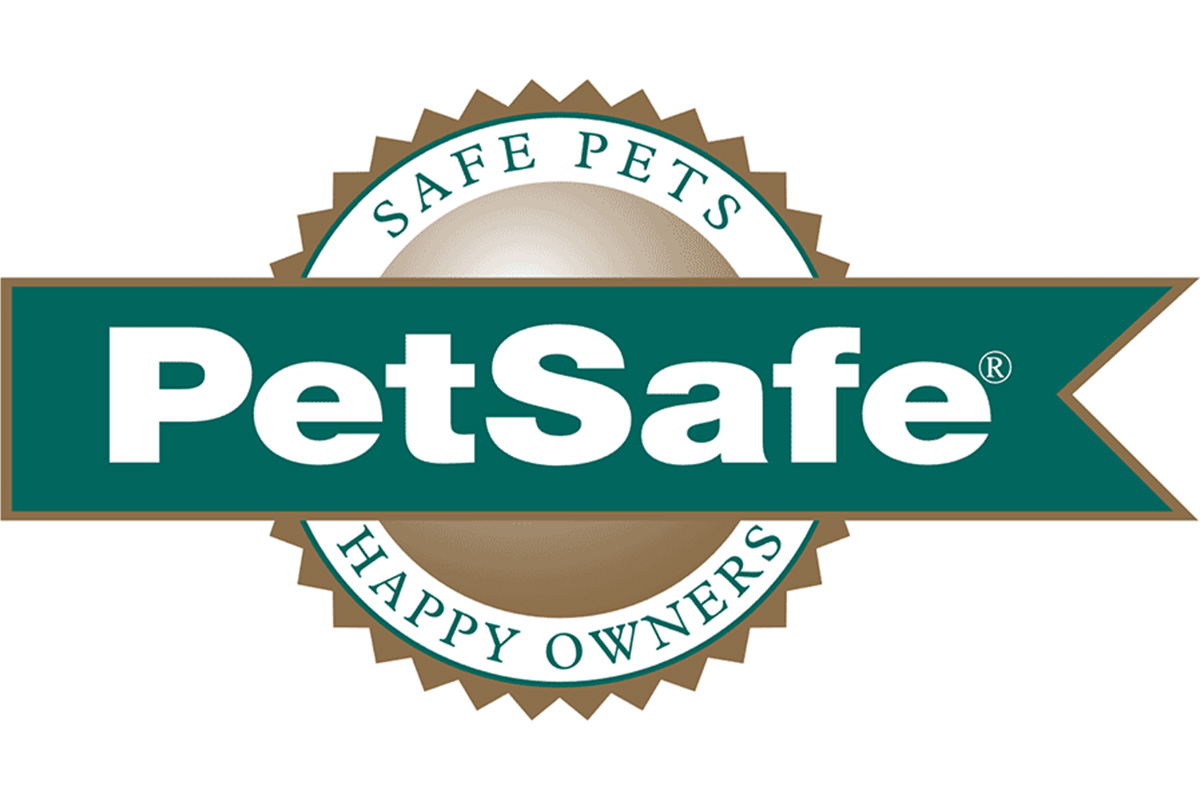 Reading Time:
2
minutes
PetSafe® brand, a global leader in the manufacturing of pet product solutions, was recently honored with two 2018 Industry Recognition Awards by Pet Business, which is recognizing this year's most groundbreaking pet products. PetSafe® won awards in the Dog Bowl Category for its PetSafe® Drinkwell® 2 Gallon Pet Fountain and the Dog Training Category for its PetSafe® Remote Trainers product line.
In its 17th year, Pet Business' Industry Recognition Awards highlights the most innovative, functional pet products advancing the industry. Editors at Pet Business, regarded as one of the most trusted publications in the pet industry, carefully select winners after sourcing the most exciting, cutting-edge products from a wide variety of categories throughout the year.
"Improving the relationship between pets and their parents is the focus of each of our product innovations," said Celeste Vlok, marketing manager for the PetSafe® brand. "This recognition from Pet Business showcases the value our products are offering. We are excited to share more product solutions in 2019 to help pets and their owners live happy together."
The PetSafe® Drinkwell® 2 Gallon Pet Fountain, an automatic water fountain, took the prize in the Dog Bowl Category. Not your ordinary water bowl, the Drinkwell® 2 Gallon Pet Fountain encourages hydration with a free-falling stream with customizable water flow. This fountain, tailored for big dogs and/or households with multiple pets, features fresh, filtered water and an easy-to-clean design.
PetSafe®'s Remote Trainers line received the honor in the Dog Training Category. The remote trainers line features an electronic collar that promotes safe, effective obedience training through a stimulation, tone, or vibration activated by a remote control that reaches up to 1,000 yards. Creating easy communication between owners and their dogs, remote trainers help teach basic commands and discourage nuisance behaviors.
The PetSafe® Drinkwell® 2 Gallon Pet Fountain and PetSafe® Remote Trainers are available for purchase at petsafe.com and major pet retailers across the U.S.
Global campaign offers Pope Francis $1 million to try vegan for Lent to save the planet
Reading Time:
3
minutes
Paul McCartney, Moby, Chris Packham, Mena Suvari, Evanna Lynch and many other celebrities back the campaign led by 12-year-old activist Genesis Butler
A major global campaign has been announced  – and backed by a host of celebrities, environmentalists and scientists – is calling on Pope Francis to try vegan for Lent to "help fight climate change with diet change." In return, Million Dollar Vegan – the campaign behind the project – is offering $1 million to a charity of the pope's choice should he pledge to eat a plant-based diet for Lent.
The campaign seeks to highlight the devastating impact of animal agriculture, which according to the Food and Agriculture Organization of the United Nations, has a greater impact on global warming than the fuel emissions from the entire global transport sector combined, is a leading driver of deforestation and biodiversity loss, and causes suffering to billions of farmed animals.
In a letter written to the pope by 12-year-old animal rights and environmental campaigner Genesis Butler with the help of the Million Dollar Vegan team – and printed today in national newspapers in 15 countries across five continents – Butler urges Francis to try vegan for Lent. The letter outlines the connection between climate change and pollution and highlights the inefficiency of animal farming and how it contributes to world hunger, the extinction of wildlife and the suffering of farmed animals. These are all issues that Pope Francis has spoken out on in his 2015 encyclical letter Laudato Si.'
"Farming and slaughtering animals causes a lot of suffering and is also a leading cause of climate change, deforestation, and species loss," Butler wrote in the letter. "When we feed animals crops that humans can eat, it is wasteful. And with a growing world population, we cannot afford to be wasteful."
Butler has asked to meet Pope Francis so that she can discuss the issues raised in her letter. The campaign has already led her to meet well-known vegans including Evanna Lynch ("Harry Potter" and "Dancing with the Stars") and poet and writer Benjamin Zephaniah. She has also met with musical Moby, actress Mena Suvari, and Joseph Poore of Oxford University, and has the backing of environmentalists George Monbiot and Chris Packham. Paul McCartney, a long-time vegetarian and co-founder of the Meat Free Monday campaign, also supports Million Dollar Vegan and has signed the letter to the pope.
As part of the campaign, a petition has also been created to ask the pope to try vegan for Lent. If he agrees, the Blue Horizon International Foundation will donate $1 million to the charity or charities of the pope's choice.
"We are launching this deliberately bold, audacious campaign to jolt our world leaders from their complacency," said Matthew Glover, the CEO of Million Dollar Vegan and co-founder of the hugely successful Veganuary campaign. "For too long they have failed to act on evidence of the damage caused to people and the planet by animal agriculture. Worse, many have defended and subsidized that very industry. But the evidence now is stark and compelling, and we cannot afford for them to remain silent any longer. We are thankful that Pope Francis has spoken out on these issues and that is why we are humbly asking him to try vegan for Lent and set an example of how each of us can align our principles of caring and compassion with our actions."
Million Dollar Vegan is encouraging people of all backgrounds to try vegan for Lent and has produced a free Vegan Starter Kit – written in multiple languages and with country-specific content – that is available to download. It contains helpful information about following a vegan diet, including nutrition advice, recipe sites, vegan products, inspiring books and films, and the best places to eat out.
A major report published by the U.N. in 2018 warned there are just 12 years to limit a climate change catastrophe, with drastic measures needed imminently to keep global warming to a maximum of 1.5 degrees Celsius. Research from Oxford University has shown that a plant-based diet is the single biggest way to minimize our environmental impact.
Each person who goes vegan for Lent will save emissions equivalent to a flight from London to Berlin, and if every Catholic on the planet takes part, it will be equivalent to the whole of the Philippines not emitting CO2 for a year, according to Dr. Joseph Poore of Oxford University.
SOURCE: Million Dollar Vegan
No Doggie Dentures Here: WHIMZEES All-Natural Daily Dental Chews for Dogs Reminds Pet Parents It's Time to Brush for Pet Dental Health Month
Reading Time:
2
minutes
New dental chew shapes and educational social media campaign make daily dental care more manageable for pet parents and more fun for pets
When was the last time you brushed your dog's teeth? If it's been a while, you're not alone. According to the American Veterinary Medical Association, 99 percent of dog owners don't brush their dog's teeth, but WHIMZEES™ all-natural daily dental chews for dogs wants to show that it's never too late to start.
Just in time for National Pet Dental Health Month this February, WHIMZEES is reminding pet parents to recommit to their dogs dental health. Just as humans brush twice daily, the brand is encouraging the same sense of daily routine for dogs by inviting pet parents to pick a time each day — dubbed WHIMZEES O'CLOCK — Time to Brush!
With fun videos of dogs chewing a WHIMZEES dental chew at the chime of a cuckoo clock, the brand is hoping to inspire more pet parents across the country to not only remember their dog's dental wellbeing, but have fun with it!
"Gone are the days of dogs battling a toothbrush! Just as fruit-flavored toothpastes help get our kids excited about brushing their teeth, WHIMZEES does the same for dogs—they make dental care fun for them and easy for us!" said Kristof Vlaeminck, senior director of global brand marketing for WHIMZEES. "We want to change how pet parents think about their dog's dental care and show how it only takes a minute a day—and one WHIMZEES a day—to help your dog have healthier gums, cleaner teeth, fresher breath, and overall wellbeing."
Giving dog owners a fresh take on the toothbrush (one their dog won't run from come cleaning time), WHIMZEES introduced Brushzees, the new shape of clean. Like all WHIMZEES chews, its unique shape helps ensure proper blood flow through dogs' gums and helps clean hard-to-reach spots as dogs chew. Brushzees contain no artificial ingredients, colors, flavors, preservatives, gluten, wheat, grain, GMOs, or meat.
Recent scientific studies show that WHIMZEES are 80 percent more effective in reducing plaque than leading competitors1 and have a three times longer chewing time for three times more fun. Using limited, all-natural ingredients, WHIMZEES provide "Triple Care Dental Health" by helping to reduce tartar, plaque, and bad breath.
To learn more about WHIMZEES and watch the WHIMZEES O'clock videos, visit the brand on Facebook @WHIMZEESUSand Instagram @WHIMZEESUS.
Petland Charities Partners with RCHS
Reading Time:
2
minutes
Contract to feed all dogs at shelter beginning February 1
The Ross County Humane Society (RCHS) and Petland Charities are excited to announce their partnership to provide food for the dogs housed at the shelter during 2019.
The program, which begins February 1, will provide Petland's private label Heartland Naturals dog food at no cost to the shelter.
RCHS Executive Director Jenn Thomas is excited by the opportunity Petland has provided the shelter. "While we've had food donations in the past to feed our dogs, that program recently became unfeasible for us. Petland Charities stepping up will save our shelter thousands of dollars we would have otherwise spent on food that can now be redirected to other aspects of providing care, like medical needs and outreach."
Petland Charities also provided the shelter staff with a one-hour educational session on Heartland Naturals food, ingredients, feeding requirements, and other details about the program.
"We are grateful for this opportunity to provide consistent, nutritional food to the dogs at RCHS. Jenn does a fantastic job promoting the shelter and finding homes for dogs in the community and we are happy to be able to support her efforts any way we can," said Petland Charities Executive Director Steve Huggins.
In addition to the food donation contract, for every dog adopted at Ross County Humane Society Petland Charities will be providing a free bag of Heartland Naturals food in addition to a $50 gift card to help the adopter purchase necessary supplies for their newly adopted furry friend. Since March of 2016, Petland has redeemed more than $50,000 in gift cards from RCHS adopters.
The average adoption fee for an adult dog at Ross County Humane Society is $132 which includes the above listed, as well as first vaccines, deworming, microchipping, 2019 Ross County dog tags, and having the dog spay/neutered.
The shelter is open Monday thru Saturday 10 am- 4 pm at 2308 Lick Run Road, Chillicothe, Ohio 45601. Adoption applications as well as information about all of the dogs available for adoption can be found on the website www.rosscountyhumanesociety.org.
Petland Charities is a 501c3 organization, that partners with the communities Petland corporate stores call home to raise funds for local shelters, K9 units, service dogs and dogs for veterans.