PetSafe® Honored with Two Industry Recognition Awards from Pet Business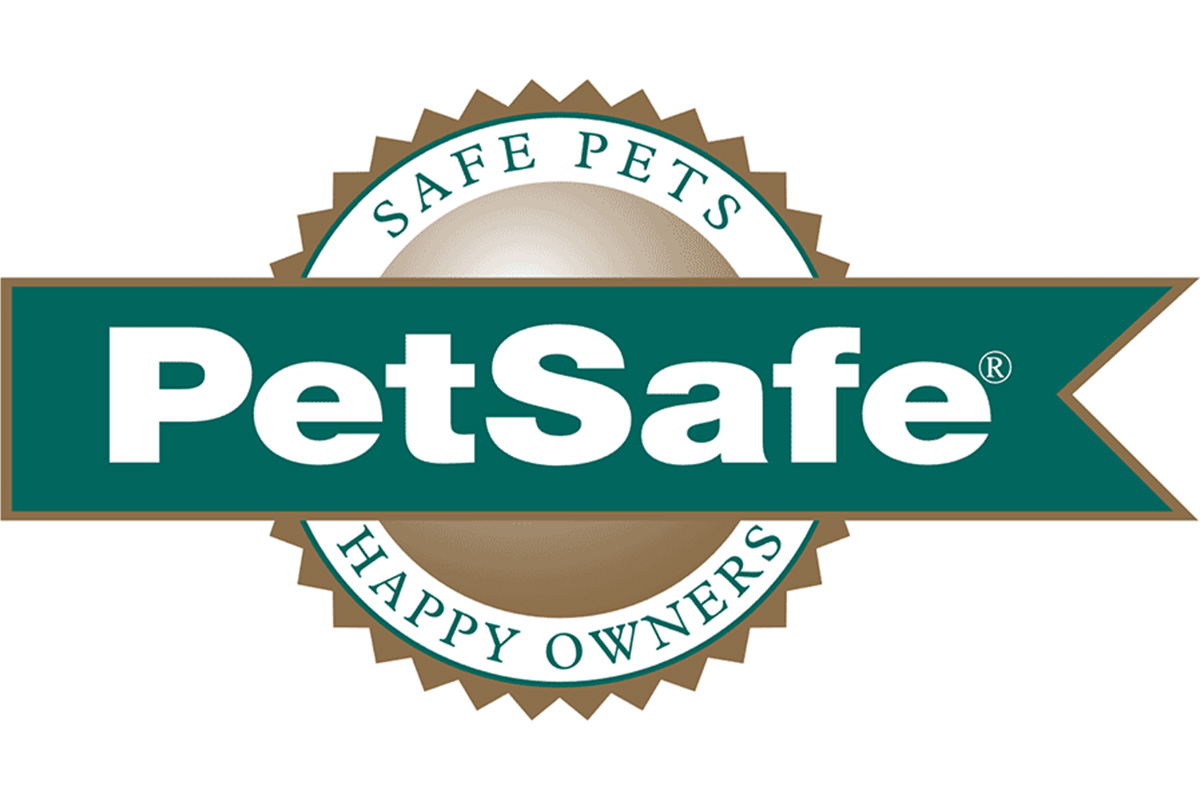 Reading Time:
2
minutes
PetSafe® brand, a global leader in the manufacturing of pet product solutions, was recently honored with two 2018 Industry Recognition Awards by Pet Business, which is recognizing this year's most groundbreaking pet products. PetSafe® won awards in the Dog Bowl Category for its PetSafe® Drinkwell® 2 Gallon Pet Fountain and the Dog Training Category for its PetSafe® Remote Trainers product line.
In its 17th year, Pet Business' Industry Recognition Awards highlights the most innovative, functional pet products advancing the industry. Editors at Pet Business, regarded as one of the most trusted publications in the pet industry, carefully select winners after sourcing the most exciting, cutting-edge products from a wide variety of categories throughout the year.
"Improving the relationship between pets and their parents is the focus of each of our product innovations," said Celeste Vlok, marketing manager for the PetSafe® brand. "This recognition from Pet Business showcases the value our products are offering. We are excited to share more product solutions in 2019 to help pets and their owners live happy together."
The PetSafe® Drinkwell® 2 Gallon Pet Fountain, an automatic water fountain, took the prize in the Dog Bowl Category. Not your ordinary water bowl, the Drinkwell® 2 Gallon Pet Fountain encourages hydration with a free-falling stream with customizable water flow. This fountain, tailored for big dogs and/or households with multiple pets, features fresh, filtered water and an easy-to-clean design.
PetSafe®'s Remote Trainers line received the honor in the Dog Training Category. The remote trainers line features an electronic collar that promotes safe, effective obedience training through a stimulation, tone, or vibration activated by a remote control that reaches up to 1,000 yards. Creating easy communication between owners and their dogs, remote trainers help teach basic commands and discourage nuisance behaviors.
The PetSafe® Drinkwell® 2 Gallon Pet Fountain and PetSafe® Remote Trainers are available for purchase at petsafe.com and major pet retailers across the U.S.
1st June 2019: Drink Beer and Save Animals!
Reading Time:
2
minutes
Fieldwork Brewing and Bay Area Beverage Company Lead Over 50 Craft Breweries, Wineries and Cideries to Support Animal Welfare at Award-Winning East Bay Beer Festival Which Sold Out the Past Three Years
Berkeley Humane has announced its sixth annual craft beer festival that raises badly needed funds to save the lives of cats and dogs. Recently voted Best Fundraising Event in the East Bay, Pints for Paws will take place on Saturday, June 1, 2019 from 2-5pm at 2700 Ninth Street, Berkeley. This annual event is organized by volunteers, so all funds raised go directly to the medical and behavioral needs of Berkeley Humane's dogs and cats. To learn more or to purchase tickets for Pints for Paws: https://berkeleyhumane.org/pints-for-paws.
"There's nothing more powerful than our community coming together to support a good cause," said Barry Braden, event chair and co-founder of Fieldwork Brewing Company. "And when the cause is the impressive work being done by Berkeley Humane it makes this beer event all that much more special. Fieldwork is proud to be a presenting sponsor again this year."
6th Annual Pints for Paws™( Source: Youtube – Berkeley Humane)
At this dog-friendly event, tickets include unlimited tastings of unique craft breweries, cider makers, and artisan winemakers all while enjoying live music and a friendly neighborhood vibe. The event will also feature a silent auction with autographed memorabilia from popular Bay Area sports teams, including a team signed basketball from the Warriors. New this year, Off the Grid is providing an international food truck experience including cuisine from South Africa and the Caribbean, with plenty of vegetarian and vegan options.
"Pints for Paws brings together the business community and local residents who love animals," says Jesse Arreguín, mayor of Berkeley. "This volunteer-led event is a true community celebration that highlights Berkeley Humane's dedication to caring for dogs and cats that just need a second chance."
Berkeley Humane transports over 1,200 animals annually from municipal shelters all around the Bay Area and Central Valley who first need medical or behavior care in order to be adopted. The funds raised from this festival support Berkeley Humane's commitment to provide complete care for shelter animals––from rescue to rehabilitation to placement––to dramatically increase their chances of finding new loving homes.
"Pints for Paws attracts people from all over the Bay Area who come together to make miracles happen," said Jeffrey Zerwekh, executive director of Berkeley Humane. "The people who attend this event provide us the financial resources so that we can save the lives of animals that are injured, abused, or sick and eventually place them with new loving families. It just does not get any better than that."
Unlike beer festivals that donate only a portion of proceeds to charities, 100% of the funds raised by Pints for Paws support Berkeley Humane's programs and community services. Funds raised will be dedicated to saving the lives of cats and dogs in the Bay Area and Central Valley by allowing the organization to provide medical care, training, nutritious meals, enrichment activities, and lots of love to animals in need.
To learn more or to purchase tickets for Pints for Paws in Berkeley, CA on June 1, please visit: https://berkeleyhumane.org/pints-for-paws
SOURCE: Berkeley Humane
Pope Francis responds to 12-year-old climate change activist's plea to go vegan for Lent
Reading Time:
2
minutes
Genesis Butler and Million Dollar Vegan campaign acknowledge blessing and ask to share a vegan meal at the Vatican
As we begin the first day of Lent, 12-year-old climate change campaigner Genesis Butler has received a response from Pope Francis regarding her plea for him to try vegan for Lent as part of the Million Dollar Vegan campaign. However, Pope Francis has not confirmed whether he will do so, and therefore the campaign is now asking whether His Holiness can meet with Butler over a vegan meal at the Vatican, during the Lenten period, to discuss her concerns.
Should Pope Francis accept, Million Dollar Vegan will gladly donate $1 million to a charity (or charities) of His Holiness' choice. If the Pope prefers to meet Genesis over a vegan meal, without the $1 million donation to charity, that will also be gratefully received.
The response from Pope Francis, signed by senior priest and Assessor for General Affairs Paolo Borgia, reads: "His Holiness Pope Francis has received your letter, and he has asked me to thank you. He appreciates the concerns about care for the world, our common home, which prompted you to write to him.
"The Holy Father will remember you in his prayers, and he sends you his blessing."
A copy of the letter, as well as a photo of Butler holding it, can be found here.
Butler has recorded a new video message for Pope Francis, and is responding directly to his letter with: "Your Holiness, I am truly humbled with gratitude by your acknowledgment of my request to observe a vegan Lent. Thank you so very much for blessing me and keeping me in your thoughts and prayers. It means more to me than I can ever express in words.
[evp_embed_video url="https://picante.today/wp-content/uploads/2019/03/Genesis-Butler-video-message-requesting-to-meet-Pope-for-vegan-meal.mov"]
"Your Holiness, if it is not too much to ask, may I humbly request an opportunity to sit down and share a vegan meal with you any time during Lent? It will be an enormous honor for me and everyone in the vegan community to have an audience with Your Holiness and receive your blessings in person. Eagerly awaiting your further response. Respectfully Yours, Genesis."
People of all faiths are being encouraged to join Orthodox Christians in trying a plant-based diet for the Lenten season. A Vegan Starter Kit is available to download from the Million Dollar Vegan website, packed with helpful information about switching to a vegan diet.
Matthew Glover, CEO of Million Dollar Vegan – who also co-founded the Veganuary campaign – said: "We are grateful that Pope Francis was able to take the time to respond to Genesis, but we are now politely requesting that His Holiness take action to address the issues of climate change, loss of biodiversity, species extinction, animal suffering and world hunger – all of which are linked to animal agriculture – by meeting with Genesis and discussing these issues. We would like His Holiness to consider what Jesus would say about factory farming, and also the fact that – according to research from Oxford University – we can reduce our personal greenhouse gas emissions by around 30-50 percent by adopting a plant-based diet."
The Million Dollar Vegan campaign also launched a change.org petition calling on Pope Francis to fight climate change with diet change, which has been signed by almost 85,000 people.
SOURCE: Million Dollar Vegan
AB 1586 – the Replacing Animals in Science Education Act will update science education in the state, protect students, and save animals
Reading Time:
2
minutes
California State Assembly Member Ash Kalra (D-San Jose), accompanied by cosponsors Social Compassion in Legislation, People for the Ethical Treatment of Animals (PETA), and the Physicians Committee for Responsible Medicine, announced the introduction of AB 1586, the Replacing Animals in Science Education (RAISE) Act. Under the proposed legislation, all California schools would replace animal dissection activities with contemporary and humane teaching methods in line with industry standards and best practices.
Dissecting animals is costly, exposes students and educators to carcinogenic chemicals, hurts animals and the environment. Advances in medical-simulation technology, educators' need for better teaching and assessment tools, and growing concern about animal use in laboratory experiments have all contributed to a paradigm shift in biomedical education. Today, simulation-based learning is more widely available.
The popular understanding of dissection in schools is the dissection of frogs and worms. However, a recent survey of schools that require dissection as a part of their science curricula include fetal pigs, cats, sharks, sheep and other animals. The use of these animals can number in the hundreds per academic school year. When accounted for in totality it provides a clearer picture of both the fiscal impact to schools and the impact that the sourcing of these animals can have on the environment and fragile ecosystems.
"Learning about anatomy in schools is important scientific pedagogy but dissection presents a significant impact on the environment and our fragile ecosystems. Advancements in educational technology have expanded access to this important scientific instructional methodology without having to rely on animals," said Assembly Member Kalra. "With the development technological alternatives, virtual and computer-based science teaching practicum offer more humane teaching methods that help to better prepare students for higher education and careers in science."
Judie Mancuso, Founder and CEO of Social Compassion in Legislation, added, "The fact is, we do not need to put our young people through this. There is a better way, and California can and should move to the more modern and accepted use of digital dissection resources. There is no reason for any student to cut apart an animal or be exposed to carcinogenic formaldehyde when there is state-of-the-art 3-D software available for free. Not only is getting rid of dissection the right thing to do, it will save taxpayer money."
Top academic programs including the International Baccalaureate, the Next Generation Science Standards (which California adopted in 2013), and The College Board's Advanced Placement program do not require—or even mention—animal dissection in their curricula.
"PETA hears from scores of students who are being compelled to dissect animals, either with the threat of a failing grade or with perceived ostracism from teachers or peers," says Samantha Suiter, professor of biology and PETA's manager of science education. "Formaldehyde is used as a preservative and also found in cigarette smoke—it is classified as a human carcinogen, and repeated exposure to low levels can cause respiratory difficulty, eczema, and skin sensitization." Suiter goes on to say that "Passage of AB 1586 would end the practice of animal dissection without relying on individual students to voice their ethical concerns when they may not feel comfortable doing so. This is a step forward for science, educators, students, and animals."
John J. Pippin, M.D., F.A.C.C., director of academic affairs at the Physicians Committee, adds, "It's long past time for animal dissections to be replaced by modern, interactive dissection software that is far more comprehensive and a better educational tool."
AB 1586 is also supported by the National Hispanic Medical Association, Humane Education Coalition, Center for Healthcare Education, Inc., and the United Federation of Teachers -Humane Education Committee.
SOURCE: Social Compassion in Legislation