Cannabis Compliance Inc. and University of Guelph Join to Offer Cannabis Workshops for Graduates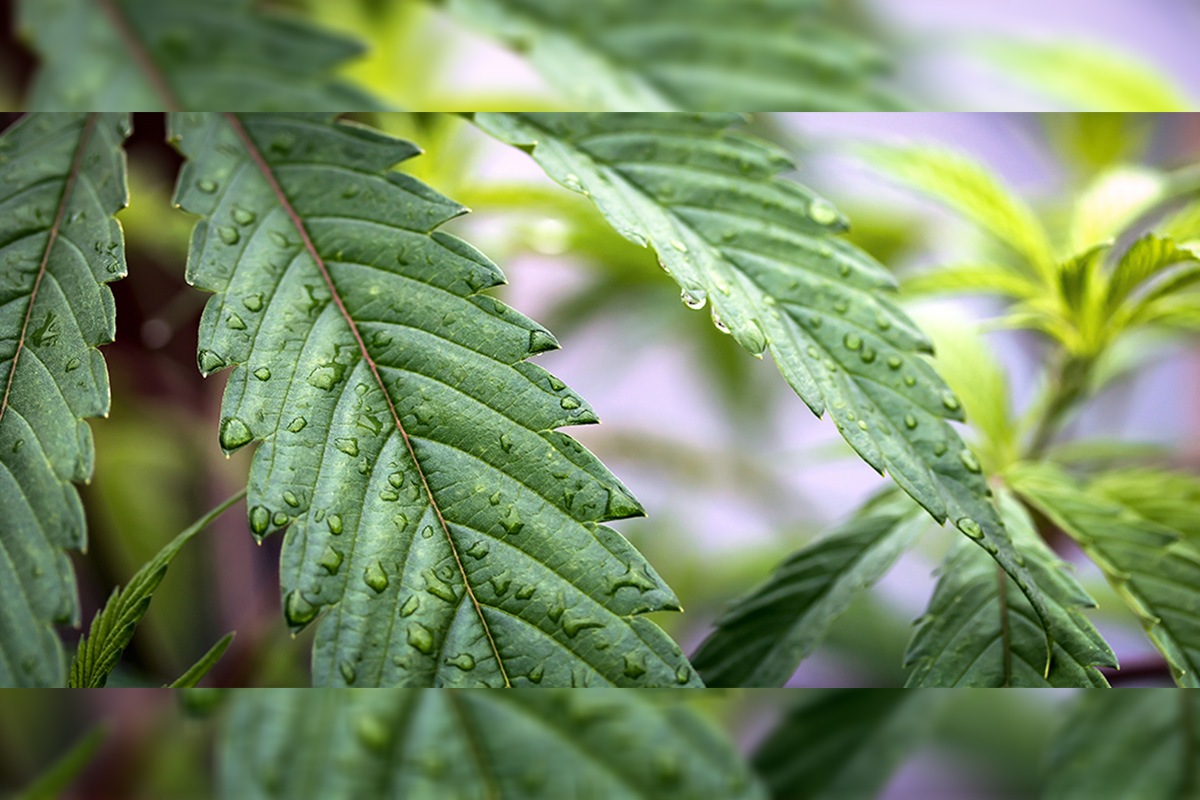 Reading Time:
1
minute
Cannabis Compliance Inc., ("CCI") of Toronto, Ontario is pleased to partner with University of Guelph to offer cannabis workshops to industry enthusiasts and professionals starting in March 2019.
CCI is one of the first cannabis consulting firms in Canada who offers subject matter expertise on licensing applications in adherence with the Cannabis Act. Their expertise spans from the licensing stages right through to quality assurance and cultivation, business planning, security and facility design, medical import and export in Canada and across the globe.
"We are thrilled to be working with the faculty of Guelph to educate industry enthusiasts and professionals on the best practices of cannabis cultivation and create an environment for early learning," said Shannon Kloet, Director Training Services, Cannabis Compliance Inc.
"We will share our knowledge and support as they work through the licensing process and provide co-branded workshops to students while their facility is being built, keeping them abreast of industry standards," she added.
The University of Guelph is one of Canada's first institutions to dedicate research to cannabis production including breeding, producing, processing and storage of cannabis.
"Everyone has an eye on cannabis right now," said Prof. Rene Van Acker, Dean of the Ontario Agricultural College of the University of Guelph. "This is a great opportunity to attract people to the horticultural and plant science fields that may not have thought about being involved in plant research before."
To find out how you can participate in the upcoming workshops contact: Shannon Kloet, Director Training Services call: 604-613-5472 or email: shannon
CBD Market Gains Momentum With Legislative Breakthroughs
Reading Time:
6
minutes
Marijuana has become a global medical phenomenon due to its therapeutic effects. Primarily, many countries are looking to legalize marijuana for medical applications as it is a suitable alternative to opioids. However, one of marijuana's derivatives, hemp, is becoming widely adopted, particularly in the U.S. Hemp has gained significant popularity among state officials and consumers after the passage of the recent U.S. Farm Bill. Even with the passage of the bill, hemp itself is still not entirely legalized, but it's derivative CBD, or cannabidiol, is fully legalized in almost every state. Hemp-derived CBD products are generally more accepted because they are the non-psychoactive cannabis-related products. Due to its therapeutic and relaxing effects, the U.S. Food and Drug Administration formally delisted CBD from the list of Schedule 1 drugs last year. In combination with the FDA's decision and the passage of the Farm Bill, the CBD market is positioned for tremendous growth. According to data compiled by Brightfield Group, the U.S. CBD market is expected to reach USD 22 Billion by 2022, outpacing the rest of the cannabis market combined. Weekend Unlimited Inc. (OTC: WKULF) (CSE: POT), Terra Tech Corp. (OTC: TRTC), Lifestyle Delivery Systems Inc. (OTC: LDSYF) (CSE: LDS), Future Farm Technologies Inc. (OTC: FFRMF) (CSE: FFT), mCig, Inc. (OTC: MCIG)
CBD has many versatile uses such as medical applications, health and wellness, beauty, and even pet treats. CBD also comes in many forms such as flowers, oils, creams, and tinctures. As the CBD industry continues to grow, new products like beverages and foods are emerging. Within medical applications, consumers are using CBD to treat conditions such as insomnia, pain, and anxiety. Recreationally, consumers are simply using CBD as a relaxation stimulant. "A few years ago almost no one knew what hemp-derived CBD was, it was sold by mostly small brands of tinctures online and through head shops. All of a sudden, CBD is everywhere – it is both a trendy, new ingredient in drinks, face creams and pet treats and an answer to the prayers of so many people suffering from medical conditions ranging from epilepsy to anxiety and chronic pain. It rides the waves of so many global food and health trends, as a substitute for opioids, towards more natural health alternatives and functional ingredients," said Bethany Gomez, Managing Director at Brightfield Group.
Weekend Unlimited Inc. (OTC: WKULF) (CSE: POT) also listed on the Canadian Securities Exchange under the ticker (CSE: POT). Yesterday the company announced breaking news that, "Northern Lights Supply in Nisku, Alberta has received its initial shipment from AGLC allowing it to set a grand opening date for February 23rd.
'Having received the store's initial order, we are currently stocking the shelves and conducting our final staff training and systems checks in order to hold our grand opening next week, on February 23rd,' said Northern Lights Supply President, Derek Shields.
Highlights include:
Northern Lights Supply will open with approximately $200,000 worth of inventory
Weekly shipments are anticipated from AGLC to replenish stock and serve customers reliably
15 Northern Lights Supply staff have been hired and trained
Community cannabis education and training seminars for local business organizations and the hospitality industry approved by AGLC to proceed
'Derek and his team have done a tremendous amount of work to reach this point and they have done so expediently. We are thrilled for the opening next week,' said Mr. Paul Chu, Weekend Unlimited President and CEO. 'The extent to which his team has worked productively with AGLC to emphasize the importance of cannabis education and outreach programs from Northern Lights Supply as it enters this new market is of paramount importance to our long-term plans as active members of the community,' added Mr. Chu.
Weekend has previously announced an arms-length agreement to acquire 49% of Northern Lights Supply. Northern Lights Supply houses 6500 sqft. of retail space and is located adjacent to the Edmonton International Airport, along Alberta's busiest corridor, serving the cities of Leduc and Beaumont.
About Weekend Unlimited Inc.: Weekend Unlimited is capitalizing on its vast industry relationships to establish a lifestyle brand featuring premium products and delivering life's highest moments. The company aggregates and scales small to medium brands, primarily in the categories of flower, extracts and edibles. Weekend Unlimited brands have best of class operations, distribution and strong revenue trajectories, making them ideal candidates for the deployment of capital and expertise through access to technologies, infrastructure and centralized systems. Learn more at www.weekendunlimited.com"
For the latest "Buzz on the Street" Show featuring Weekend Unlimited Inc. recent corporate news, please head over to:
Terra Tech Corp. (OTCQX: TRTC) operates through multiple subsidiary businesses including: Blüm, IVXX Inc., Edible Garden, and MediFarm LLC. Terra Tech Corp. recently announced that Mayor Pauline Cutter of San Leandro, CA spoke at Terra Tech's grand opening of its Blüm San Leandromedical cannabis dispensary. The ribbon cutting ceremony took place from 9:30 AM to 11:00 AMon January 11th, 2019 at the dispensary located at 1915 Fairway Drive San Leandro, CA, 94577. Terra Tech's Blum San Leandro dispensary made history as the first medical dispensary to open its doors in San Leandro, a prominent suburb city of San Francisco and Oakland, centered in the dynamic San Francisco Bay Area. With a vibrant community of more than 89,000 residents, San Leandro is known for its well-maintained neighborhoods, excellent public libraries, twenty-one public parks, quality local schools, and a wide range of shopping, dining, and entertainment options. The City also encompasses a large industrial area that is home to an advanced manufacturing industry. The Company is also constructing an extraction facility in San Leandro, which it expects to open in early 2019. Chief Executive Officer, Derek Peterson, said, "San Leandro will be a great location for Terra Tech's new medical cannabis dispensary as the city has proven to be an expanding hub of innovation and business. Having a dispensary up and running in San Leandro is the perfect way to start off 2019 by increasing Terra Tech's distribution channels in such a sought-after location. I will be speaking alongside Mayor Cutter at the event where I will touch upon the significance of this location and how it will help accelerate the growth of our company."
Lifestyle Delivery Systems Inc. (OTCQX: LDSYF) (CSE: LDS) is a technology company that licenses its technology to a state-of-the-art production and packaging facility located in Southern California. Lifestyle Delivery Systems Inc. recently announced that artwork has been finalized for the new CannaStrips™ packaging and has been delivered to the printer. LDS and its subsidiary, CSPA Group, Inc., have been struggling with the numerous changes to the state packaging regulations which were passed in the last fourteen months. The CannaStripsTM packaging was delayed by the continuous regulatory changes to packaging size, verbiage, warning, and informational placements. The State of California has stated that the most recent changes to the packaging guidelines will be effective until 2020. Those changes have been incorporated into what the Company hopes to be the final CannaStripsTM packaging artwork and reviewed by CSPA Group's distributors, Sacramento advisers and corporate and cannabis legal teams to ensure compliance with California law. There will be three different variations of CannaStripsTM to be printed. First is the THC 10mg version which will replace the product that is currently in stores. That packaging required stickers to incorporate the latest regulatory changes to keep the product compliant pending printing of the final packaging. CSPA Group is adding a CBD version with less than 2% THC and a version named 80/20 (80% CBD/20% THC). All versions of CannaStripsTM will have ten individual strips to a package.
Future Farm Technologies Inc. (OTCQB: FFRMF) (CSE: FFT) is a Canadian company with holdings throughout North America including California, Massachusetts, Florida, Maine, Puerto Rico and Newfoundland. Future Farm Technologies Inc. recently announced that it has entered into a new lease with Haymart, LLC to grow CBD-producing hemp on the same 100-acre parcel which the Company leased from Haymart for its inaugural 2018 season. The new lease covers the 2019 season and will also cover the 2020 and 2021 seasons, unless either the Company or Haymart opt out. Under the terms of the lease, Haymart will also provide farming services to Future Farm. Haymart has proven to be a key contributor to the success of Future Farm Maine and the Company is grateful for the willingness of Haymart to work creatively on the economic terms of the new lease. Future Farm and Haymart are also in discussions about working together in other aspects of the rapidly expanding market for CBD-producing hemp. "Now is the time to make the investments and secure additional licensing so that Future Farm can continue to build on our early success in Maine," says Zachary Lapan, manager of Future Farm Maine's cultivation and processing operations. "Haymart, the State of Maine and the farming community around us have always been very collaborative, and we will continue working with them to expand our current footprint."
mCig, Inc. (OTCQB: MCIG), headquartered in Jacksonville, Florida, is a diversified company servicing the legal cannabis, hemp, and CBD markets via its lifestyle brands. mCig, Inc. recently announced that its subsidiary, representing MCIG's expansion into providing supplies to growers, manufacturers, distributors, and retailers in cannabis, continues to see unparalleled growth and has once again exceeded its best quarterly sales ever. The highest quarterly sales since inception, with Revenues around USD 650,000, representing sales in Nevada and California, putting it on mark to exceed USD 2.5 Million in sales for the fiscal year ending April 30. "The management team of Cannabis Supply has been doing a great job to expend the business and achieve sales targets. We are winning business from other cannabis supply companies by offering our clients wide selection of quality products, competitive pricing and great customer service. We all see 2019 as a great year for our Cannabis Supply Division, " says Paul Rosenberg, Chief Executive Officer of MCIG.
SOURCE: FinancialBuzz.com
Canopy Growth Corporation Files Amended and Restated Third Quarter MD&A
Reading Time:
3
minutes
Canopy Growth Corporation (TSX: WEED) (NYSE: CGC) ("Canopy Growth" or "the Company") filed its Amended and Restated Management Discussion and Analysis for the three and nine months ended December 31, 2018 ("Amended MD&A") to correct the Adjusted EBITDA1 in the original MD&A for the nine months ended December 31, 2018 filed on February 14, 2019 (the "Original MD&A"), as follows.
The correction of the Adjusted EBITDA loss for the nine months ended December 31, 2018 from $69,006,000 to $155,154,000. The correction was made due to a formula error in the spreadsheet supporting the year to date Adjusted EBITDA loss calculation. The Adjusted EBITDA loss for the three months ended as December 31, 2018 was correct as reported, as were all prior quarters as released.
There are no changes required to Canopy's unaudited condensed interim consolidated financial statements for the three and nine months ended December 31, 2018 (filed on February 14, 2019). Other than as expressly set forth in the Amended MD&A, the Amended MD&A does not purport to update or restate the information in the Original MD&A or reflect any events that occurred after the date of the filing of the Original MD&A other than changes to the sections entitled Results of Operations, Third Quarter Review, and Adjusted EBITDA (Non-GAAP Measure).
Note 1: The Adjusted EBITDA is a non-GAAP financial measure that does not have any standardized meaning prescribed by IFRS and may not be comparable to similar measures presented by other companies. The Adjusted EBITDA is reconciled and explained in the Amended and Restated MD&A under "Adjusted EBITDA (Non-GAAP Measure)".
Canopy Growth is a world-leading diversified cannabis and hemp company, offering distinct brands and curated cannabis varieties in dried, oil and Softgel capsule forms. Canopy Growth offers medically approved vaporizers through the Company's subsidiary, Storz & Bickel GMbH & Co. KG. From product and process innovation to market execution, Canopy Growth is driven by a passion for leadership and a commitment to building a world-class cannabis company one product, site and country at a time. The Company has operations in over a dozen countries across five continents.
The Company is proudly dedicated to educating healthcare practitioners, conducting robust clinical research, and furthering the public's understanding of cannabis, and through its wholly owned subsidiary, Canopy Health Innovations ("Canopy Health"), has devoted millions of dollars toward cutting edge, commercializable research and IP development. Canopy Growth works with the Beckley Foundation and has launched Beckley Canopy Therapeutics to research and develop clinically validated cannabis-based medicines, with a strong focus on intellectual property protection. Canopy Growth acquired assets of leading hemp research company, ebbu, Inc. ("ebbu"). Intellectual Property ("IP") and R&D advancements achieved by ebbu's team apply directly to Canopy Growth's hemp and THC-rich cannabis genetic breeding program and its cannabis-infused beverage capabilities. Through partly owned subsidiary Canopy Rivers Corporation, the Company is providing resources and investment to new market entrants and building a portfolio of stable investments in the sector.
Notice Regarding Forward Looking Statements
This news release contains forward-looking information. Often, but not always, forward-looking information can be identified by the use of words such as "plans", "expects" or "does not expect", "is expected", "estimates", "intends", "anticipates" or "does not anticipate", or "believes", or variations of such words and phrases or state that certain actions, events or results "may", "could", "would", "might" or "will" be taken, occur or be achieved. Forward-looking information involves known and unknown risks, uncertainties and other factors which may cause the actual results, performance or achievements of Canopy Growth or its subsidiaries to be materially different from any future results, performance or achievements expressed or implied by the forward-looking information contained in this news release. Examples of such statements include statements with respect to the future market share achieved in recreational markets, product development, clinical trial work, and planned acquisition activities related to BC Tweed, and Canopy Health Innovations.  Risks, uncertainties and other factors involved with forward-looking information could cause actual events, results, performance, prospects and opportunities to differ materially from those expressed or implied by such forward-looking information, including risks associated with entering a new market dynamic in Canada or internationally, and such risks contained in the Company's annual information form dated June 27, 2018 and filed with Canadian securities regulators available on the Company's issuer profile on SEDAR at www.sedar.com. Although the Company believes that the assumptions and factors used in preparing the forward-looking information in this news release are reasonable, undue reliance should not be placed on such information and no assurance can be given that such events will occur in the disclosed time frames or at all. The forward-looking information included in this news release are made as of the date of this news release and the Company does not undertake an obligation to publicly update such forward-looking information to reflect new information, subsequent events or otherwise unless required by applicable securities legislation.
SOURCE: Canopy Growth Corporation
U.S. CBD Projections Actually Being Fueled by Baby Boomers
Reading Time:
5
minutes
In 2018 the U.S. Farm bill opened the floodgates and effectively launched the CBD business to never before seen heights, and the projections reflect the consumers' acceptance of CBD infused products. It may also be that with the millennials and the growing number of seniors buying CBD infused products, the projection may actually need to be updated!  A recent article in FORBES opined that: " with CBD sales in the US expected to reach $22 billion by 2022, as projected by (a) cannabis market research company. Congress' re-regulation of hemp has presented a good reason for many to celebrate." The article continued: "2018 was the year CBD was on everyone's lips, thanks to plenty of media buzz and the suddenly-ubiquitous presence of an array of CBD-infused beverages, lotions and self-care products. It was also the year "CBD gummies" reached No. 3 on Google's most popular search terms. And I'm willing to go out on a limb that a significant portion of those searches were made by Baby Boomers."  Active companies in the Cannabis market this week include Cannabis Strategic Ventures, Inc. (OTC:NUGS), HEXO Corp. (TSX: HEXO) (NYSE: HEXO), CannTrust Holdings Inc. (TSX: TRST) (OTC: CNTTF), Medical Marijuana, Inc. (OTC: MJNA), Tilray, Inc. (NASDAQ: TLRY).
The article continues with: "In a historic reconsideration of cannabis' Schedule 1 classification, the FDA proved willing to acknowledge that a component of cannabis actually does have therapeutic value… (the ) passage of the Farm Bill… ultimately guarantee a steady, domestic supply of CBD sourced from hemp. Like the FDA, Congress acknowledged that not all cannabis compounds are equal, and removed hemp (cannabis sativa with THC levels under 0.3%) from the restrictions of the Controlled Substance Act.  With the availability of new hemp strains specially bred for high CBD content, American farmers, processors and many others along the revenue stream are eager to produce and distribute as much of this lucrative substance as the fast-growing market can accommodate."
Cannabis Strategic Ventures, Inc. (OTCPK:NUGS) BREAKING NEWS:
Cannabis Strategic Ventures announced it has secured up to a 3 million dollar investment from TRITON FUNDS subsequent to an upcoming S1 registration statement. TRITON FUNDS is a San Diego based investment fund focused on creating a greater sense of community through investments in local companies, entrepreneurs and philanthropy. The new partnership is led by TRITON FUNDS Advisor, Mr. Robert Hymers III CPA and alumni of California State University Northridge where TRITON FUNDS was founded.
The new financing will allow Cannabis Strategic Ventures to accelerate its business priorities related to cannabis cultivation operations in California and the expansion of existing portfolio brands such as The Asher House Wellness, Fitamins and LYXR.
"Cannabis Strategic Ventures is proud to partner with TRITON FUNDS, an organization with a mission that is closely aligned with ours, and who sees the potential of the larger cannabis industry," said Simon Yu, CEO, Cannabis Strategic Ventures. "California is instrumental in setting the pace for the larger cannabis industry-both nationally and globally, and we are thrilled to have found a local partner to escalate the projects that we believe will positively impact stakeholder value to create superior, sustainable returns."
TRITON FUNDS was started by three undergraduate students from Southern California aspiring to create an investment vehicle with a millennial touch. The Firm, partners with local limited partners, an advisory board, and academic mentors to create real-world opportunities for college students to invest in growing companies.  Read this and more news for Cannabis Strategic Ventures at:  https://www.financialnewsmedia.com/news-nugs .
Other recent developments and major influences in the cannabis industry include:
HEXO Corp. (TSX: HEXO) (NYSE-A: HEXO) recently announced that it has entered into a syndicated credit facility with Canadian Imperial Bank of Commerce ("CIBC"), as Sole Bookrunner, Co-Lead Arranger and Administrative Agent and Bank of Montreal as Co-Lead Arranger and Syndication Agent (together with CIBC, the "Lenders"). Under the terms of the credit facility, the Lenders will provide HEXO up to C$65 million of secured debt financing at a rate of interest that is expected to average in the mid-to-high 5% per annum range over its three-year term.
The credit facility consists of a C$50 million term loan and a C$15 million revolving loan, with an uncommitted option to increase the facility by up to C$135 million, subject to the satisfaction of certain customary legal and business conditions.  Both loans mature in 2022. HEXO may, at its discretion, repay the balance of the loans without penalty, at any time.
CannTrust Holdings Inc. (TSX: TRST) (OTCPK: CNTTF) last week announced that it has appointed Greg Guyatt , CPA CA as Chief Financial Officer ("CFO") effective February 19, 2019 , further strengthening the Company's leadership team. Greg has a wealth of experience in mergers, acquisitions and other transactions including an IPO on the London Stock Exchange, and the spin-off of Sears Canada on the NASDAQ. In combination with his extensive experience with dual-listed issuers, this expertise will be instrumental to CannTrust's financial and strategic planning leading up to listing on the NYSE.
"We are very pleased to have Greg join CannTrust and deepen the executive leadership team as we look towards our listing on the NYSE and beyond," said Peter Aceto , Chief Executive Officer.
Medical Marijuana, Inc. (OTCPK: MJNA) announced that they have welcomed former NFL placekicker Mike Hollis as their newest spokesperson for its subsidiary Kannaway® to help spread awareness on the benefits of cannabidiol (CBD) for athletes and active consumers.
"We are excited to bring Mike Hollis on our team and look forward to seeing him spread awareness on the health benefits of our CBD products," said Kannaway® CEO Blake Schroeder. "We have added Kannaway Premium Hemp Oil to Mike's morning and nightly routines and are eager for him to share his testimonial with it."
Tilray, Inc. (NASDAQ: TLRY) this week announced the closing of a previously announced definitive agreement ("the Agreement") to acquire all of the issued and outstanding securities of Natura Naturals Holdings Inc. ("Natura"), the parent company of a licensed cultivator of cannabis. Moving forward, the Natura facility will operate under the name High Park Gardens and serve as an additional cultivation facility to serve the medical and adult-use market in Canada.
As a result of the finalized acquisition, Tilray and High Park have obtained the 662,000 square-foot greenhouse cultivation facility, of which 155,000 square feet are currently licensed. There are also options to expand the facility to further increase production capacity. Natura, through a wholly-owned subsidiary located in Leamington, Ontario, is a licensed cultivator under the Cannabis Act specializing in the greenhouse cultivation.
DISCLAIMER: FN Media Group LLC (FNM), which owns and operates Financialnewsmedia.com and MarketNewsUpdates.com, is a third party publisher and news dissemination service provider, which disseminates electronic information through multiple online media channels. FNM is NOT affiliated in any manner with any company mentioned herein. FNM and its affiliated companies are a news dissemination solutions provider and are NOT a registered broker/dealer/analyst/adviser, holds no investment licenses and may NOT sell, offer to sell or offer to buy any security. FNM's market updates, news alerts and corporate profiles are NOT a solicitation or recommendation to buy, sell or hold securities. The material in this release is intended to be strictly informational and is NEVER to be construed or interpreted as research material. All readers are strongly urged to perform research and due diligence on their own and consult a licensed financial professional before considering any level of investing in stocks. All material included herein is republished content and details which were previously disseminated by the companies mentioned in this release. FNM is not liable for any investment decisions by its readers or subscribers.  Investors are cautioned that they may lose all or a portion of their investment when investing in stocks. For current services performed FNM has been compensated forty five hundred dollars for news coverage of the current press releases issued by Cannabis Strategic Ventures, Inc by a non-affiliated third party. FNM HOLDS NO SHARES OF ANY COMPANY NAMED IN THIS RELEASE.
This release contains "forward-looking statements" within the meaning of Section 27A of the Securities Act of 1933, as amended, and Section 21E the Securities Exchange Act of 1934, as amended and such forward-looking statements are made pursuant to the safe harbor provisions of the Private Securities Litigation Reform Act of 1995. "Forward-looking statements" describe future expectations, plans, results, or strategies and are generally preceded by words such as "may", "future", "plan" or "planned", "will" or "should", "expected," "anticipates", "draft", "eventually" or "projected". You are cautioned that such statements are subject to a multitude of risks and uncertainties that could cause future circumstances, events, or results to differ materially from those projected in the forward-looking statements, including the risks that actual results may differ materially from those projected in the forward-looking statements as a result of various factors, and other risks identified in a company's annual report on Form 10-K or 10-KSB and other filings made by such company with the Securities and Exchange Commission. You should consider these factors in evaluating the forward-looking statements included herein, and not place undue reliance on such statements. The forward-looking statements in this release are made as of the date hereof and FNM undertakes no obligation to update such statements.
SOURCE: FinancialNewsMedia.com