Cannabis Compliance Inc. and University of Guelph Join to Offer Cannabis Workshops for Graduates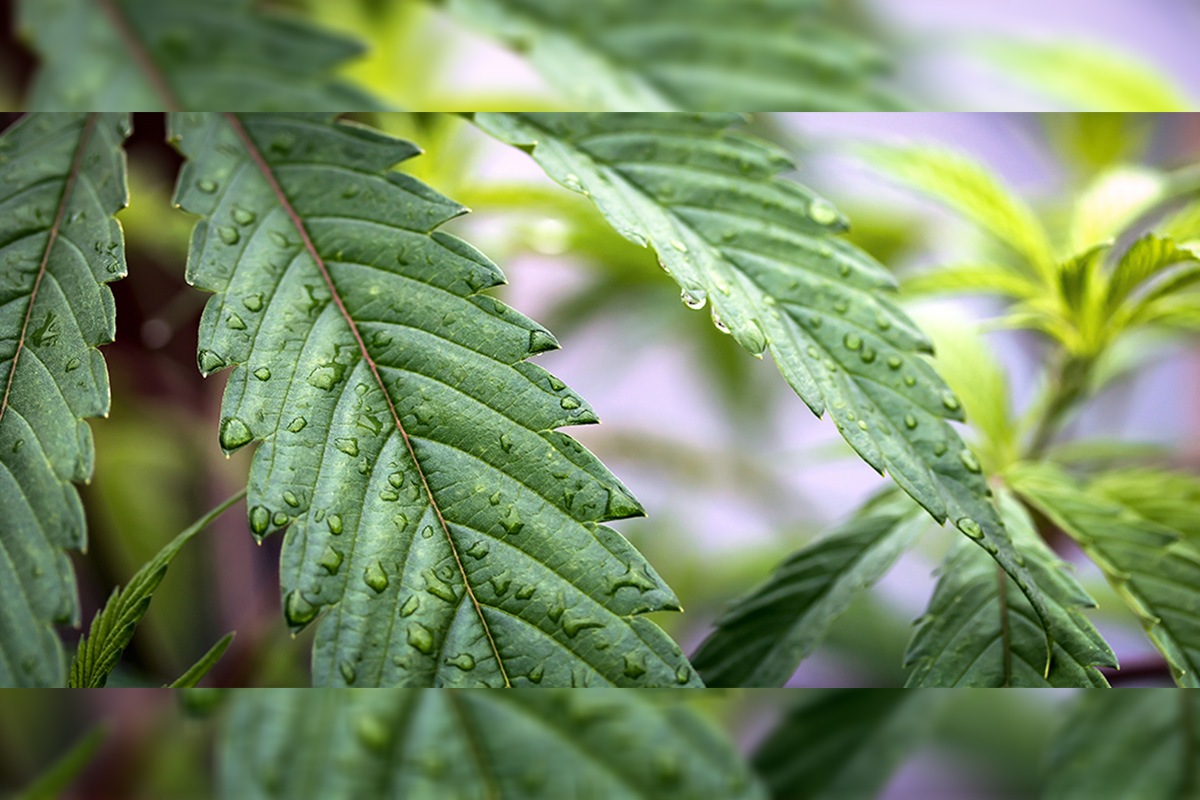 Reading Time:
1
minute
Cannabis Compliance Inc., ("CCI") of Toronto, Ontario is pleased to partner with University of Guelph to offer cannabis workshops to industry enthusiasts and professionals starting in March 2019.
CCI is one of the first cannabis consulting firms in Canada who offers subject matter expertise on licensing applications in adherence with the Cannabis Act. Their expertise spans from the licensing stages right through to quality assurance and cultivation, business planning, security and facility design, medical import and export in Canada and across the globe.
"We are thrilled to be working with the faculty of Guelph to educate industry enthusiasts and professionals on the best practices of cannabis cultivation and create an environment for early learning," said Shannon Kloet, Director Training Services, Cannabis Compliance Inc.
"We will share our knowledge and support as they work through the licensing process and provide co-branded workshops to students while their facility is being built, keeping them abreast of industry standards," she added.
The University of Guelph is one of Canada's first institutions to dedicate research to cannabis production including breeding, producing, processing and storage of cannabis.
"Everyone has an eye on cannabis right now," said Prof. Rene Van Acker, Dean of the Ontario Agricultural College of the University of Guelph. "This is a great opportunity to attract people to the horticultural and plant science fields that may not have thought about being involved in plant research before."
To find out how you can participate in the upcoming workshops contact: Shannon Kloet, Director Training Services call: 604-613-5472 or email: shannon
Hemp Holdouts: Seven States Slow to Reform Hemp Laws After Farm Bill
Reading Time:
1
minute
Idaho's state legislative session ended earlier this month with a tinge of disappointment. Despite overwhelming bipartisan support to legalize industrial hemp, the legislature was unable to pass a resolution to relax the state's hemp ban. Adding to the frustration felt by hemp advocates was the shared inability of both the state's House and Senate to approve measures legalizing hemp, as they failed to reconcile their competing bills.
That failure could prove problematic over the coming year: Aside from the lost opportunity to take advantage of the socioeconomic benefits afforded by legalization, there remains a heightened legal risk of transporting hemp through the state.
Though the 2018 Farm Bill made hemp federally legal, for the time being it remains codified as a Schedule I controlled substance under Idaho state law. At least one truck driver this year has been arrested by Idaho State Police for transporting hemp, yet charged with trafficking in cannabis. Until Idaho reconciles their laws, many consider the state a dead zone for the hemp industry.
Source: New Frontier Data/Hemp Business Journal
Phivida Announces the Launch of Wikala's Private Beta for Its eCommerce Platform
Reading Time:
2
minutes
Phivida Holdings Inc. (CSE: VIDA OTCQX: PHVAF) ("Phivida" or the "Company") announces the private beta launch of the Wikala eCommerce platform, featuring cannabis accessories from reputable manufacturers.
"The interest in the private beta release has been phenomenal so far and we look forward to working closely with our customers and creating the most trusted cannabis online marketplace in this industry," says David Moon, CEO of Wikala. "We've been working at maximum pace to get to this stage, and it's encouraging to think that this is only the beginning of where Wikala and Phivida can go."
Wikala is a stand-alone eCommerce platform that is set to become the first website in the global cannabis and hemp-CBD space to offer independent sellers' personal storefronts where they can list their goods within an existing marketplace. The private beta signup is still open and the platform will be available for use for a select number of beta users, based on their geography, for the next 55 days. During that time, the Wikala team will monitor user feedback and prepare the software for the next release.
The core features included in the private beta release are a fraction of the company's ultimate vision, however, they are a necessary first step and include all of the basic features of an eCommerce website, including a product comparison tool that is yet to be seen in the cannabis market.
"The potential of Wikala is in its modularity and the fact that we can develop new creative features quickly and without having to rely on third party software," continued Mr. Moon. "This allows us to use the Open Beta release to set the stage for the next milestone, which is to open the sellers' portal and allow individual businesses to open their stores on Wikala."
Wikala's next milestone is the public release of the platform, expected on July 15, 2019, which will feature a refurbished design for mobile devices, a coupon system for discounts, advanced smart search and various additional functionalities that provide a glitch-free user experience from shopping to product delivery. The July 15 public launch is expected to be the platform's Open Beta.
SOURCE Phivida Holdings Inc.
Flower One Upgraded to the OTCQX Best Market in the U.S.
Reading Time:
2
minutes
Flower One Holdings Inc. (the "Company") (CSE: FONE) (OTCQX: FLOOF), a leading cannabis cultivator, producer and innovator in Nevada,  is pleased to announce that its common shares are now trading on  the  OTCQX® Best Market under the symbol "FLOOF", having graduated from the  OTCQB® Venture Market.
U.S. investors can find current financial disclosure and Real-Time Level 2 quotes for the company on www.otcmarkets.com. Flower One's common shares continue to trade on its primary exchange, the Canadian Securities Exchange, under the symbol "FONE".
"Graduating to the OTCQX Market is yet another milestone achieved as we continue to execute our focused growth plan in Nevada," said Ken Villazor, President and CEO of Flower One. "Our continued success in executing our plan has led to increasing capital market interest in our unique business model, our corporate vision and our future in the U.S. cannabis market. We have witnessed increased U.S. trading volumes since we began trading on the OTCQB® Venture Market, so upgrading today to the OTCQX is a welcome progression offering our shareholders increased cross-border liquidity as well as further increasing our visibility and shareholder exposure in the United States."
The OTCQX Best Market is OTC Markets Group's premier market for established, investor-focused U.S. and international companies. To be eligible, companies must meet high financial standards, follow best practice corporate governance, demonstrate compliance with relevant U.S. securities laws, be current in their disclosure, and have an introduction from a professional third-party sponsor.
"We are pleased to welcome Flower One Holdings to the OTCQX Best Market," said Jason Paltrowitz, EVP of Corporate Services at OTC Markets Group. "Cross-trading on the OTCQX Market will provide Flower One, a constituent of the Canadian Securities Exchange's CSE25 Index, with more efficient access to research and trading among U.S. investors."
"The Canadian Securities Exchange congratulates Flower One on their graduation from the OTCQB Market to the OTCQX Market," said Richard Carleton, CEO of the CSE. "Canadian issuers taking advantage of the opportunities afforded by the OTC Markets Group can see a reduction in their cost of capital through increased U.S. liquidity."
SOURCE Flower One Holdings Inc.