Bearaby Pioneers New Category to Redefine a Good Night's Sleep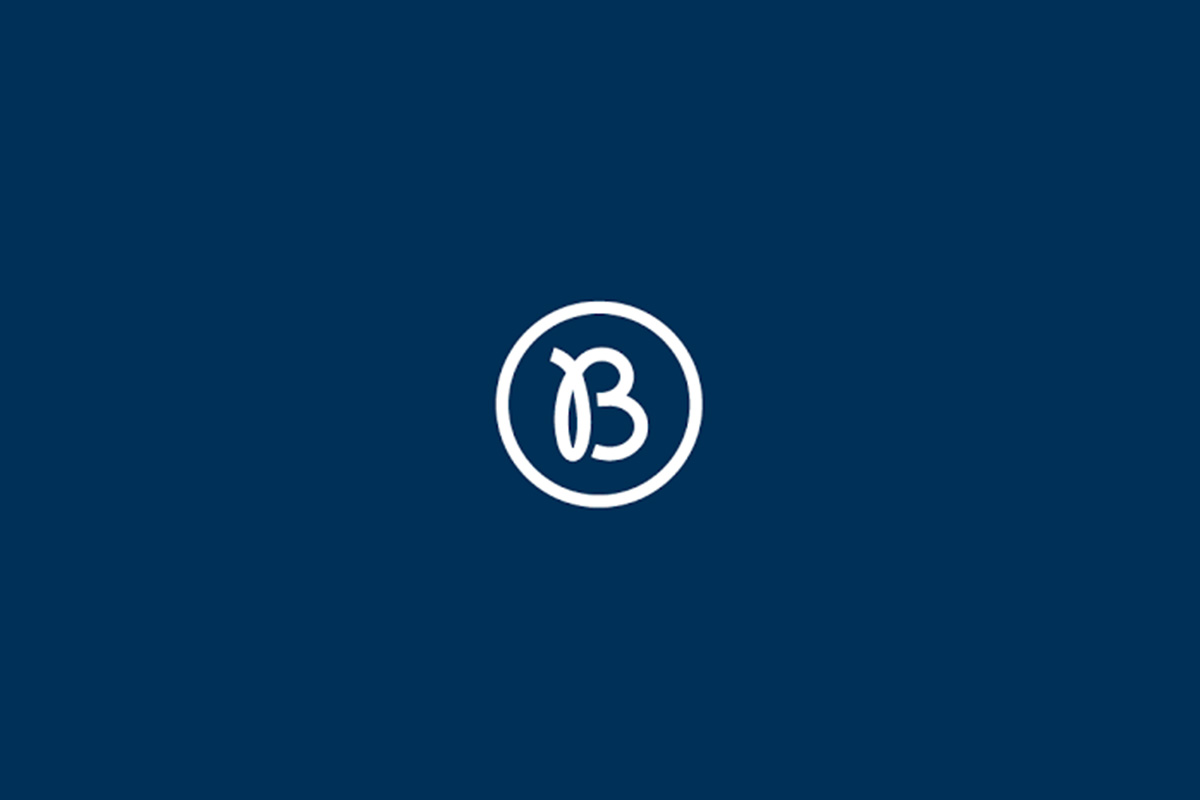 Reading Time:
2
minutes
Bearaby launches weighted bedding collection with patented innovation to give you a better night's sleep
Bearaby, the company pioneering the weighted bedding category and redefining a good night's sleep, today launches the world's first weighted bedding collection, available exclusively at Bearaby.com. The company combines the best of sleep science with innovative design and sustainable materials to create functional and stylish weighted bedding that helps you sleep and feel better. Bearaby doesn't believe one size or weight fits all, so its bedding series is fully customizable to help you achieve your best sleep — from chic and cozy blankets to king-size comforters designed for sharing.
Research shows sleeping under an evenly dispersed weight deepens sleep cycles and lowers stress and anxiety levels, helping people achieve optimal rest. Bearaby's patent-pending weave construction and body contouring design maximizes that weighted sensation of being hugged or swaddled, a concept known as Deep Touch Pressure (DTP). While DTP has been embraced by the medical community as an effective therapy for improving sleep, Bearaby makes it possible for everyone to access its benefits.
"Bearaby was born out of the inspiration to bring the benefits of weighted sleep to everyone by creating functional and sustainable weighted bedding that branches beyond blankets," said founder Kathrin Hamm. "We're on a mission to make natural deep sleep an everyday commodity, because we believe better sleeping leads to better living."
Bearaby has taken everything scientists know about sleep and weighted bedding, and combined it with sustainable textiles and contemporary design. That's led the company to secure two patents as its innovation paves the way for an entirely new category: weighted bedding.
The new Bearaby weighted bedding collection features two first-of-a-kind products: a customizable weighted comforter for nighttime (The Sleeper) and a chic weighted knit blanket (The Napper) for daytime. The Sleeper incorporates patented air channels for maximum breathability, maintaining a comfortable temperature throughout the night. The Napper is made from naturally weighted vegan yarn, woven into a stylish and functional blanket that adds 20 pounds of soothing weight without artificial filling materials. The Sleeper is available in eight sizes and weight configurations, ranging from $199 to $439 USD and The Napper is available in six colorways for $259 USD.
The entire Bearaby weighted sleep collection is made from natural, responsibly sourced materials, including the most sustainable fabric in the world, TENCEL™, which uses 10 times less water to produce than cotton.
As a direct-to-consumer brand, Bearaby eliminates the middleman and sells its collection directly through its website. That creates a more customized experience, including a personalization quiz that assesses factors such as sleep history and lifestyle to determine the size and weight of the comforter that's right for you. When the bedding is delivered to your door, it includes a handy sleep guide to walk you through the process of adjusting to sleeping under weight and helps you form healthy sleep routines. By shipping directly to you, Bearaby limits the environmental impact of its packaging. It has removed all plastic and non-critical components to create eco-friendly packaging that can easily be reused for stylish storage.
Bearaby's mission is to help people sleep better and feel better. As part of that mission Bearaby is raising awareness for mental health and has partnered with NAMI (National Alliance on Mental Illness) to sponsor one hour of the NAMI Helpline for every Bearaby purchase. The Helpline is a free, public resource that provides support to the millions of Americans affected by mental illness.
To join Bearaby's journey for better sleep, visit Bearaby.com to explore its innovative weighted bedding collection featuring comforters, blankets and sheets.
Fitbit Enhances Health and Fitness Smartwatch Experience Powered by Fitbit OS 3.0 Update, New Popular Brand Apps and Advanced Developer Tools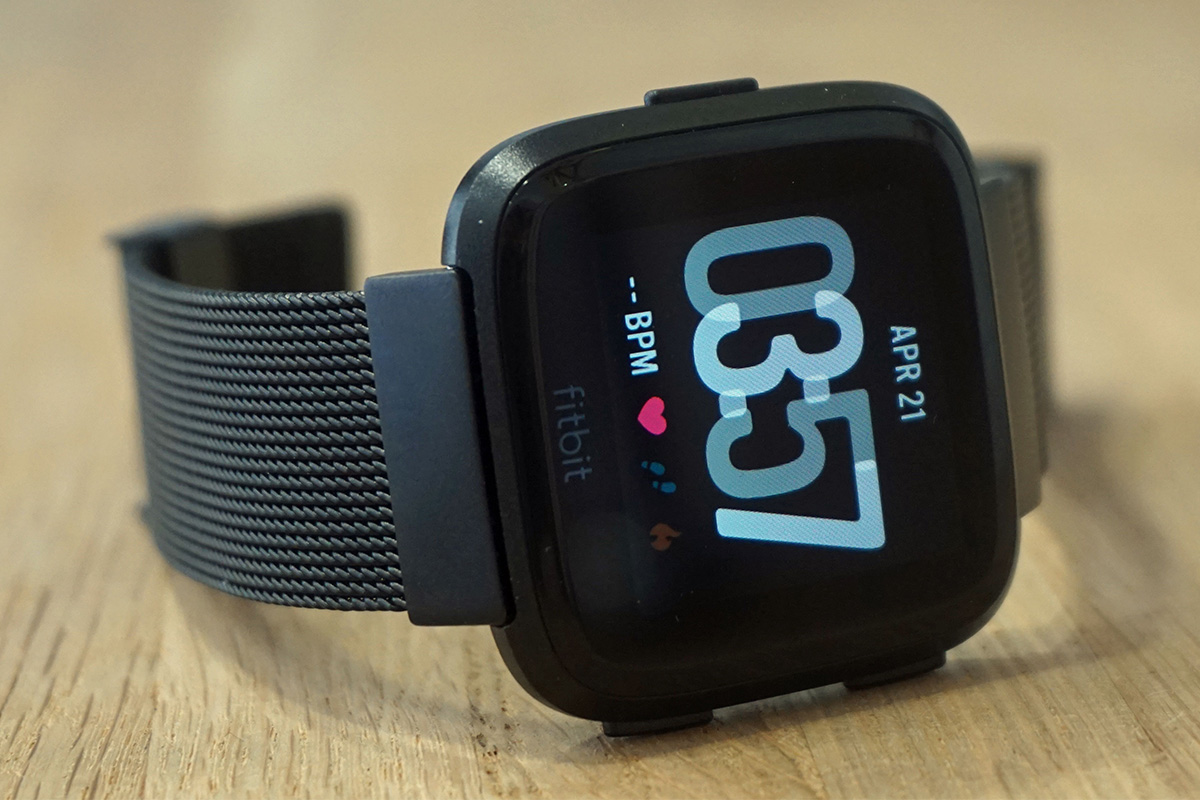 Reading Time:
4
minutes
Fitbit OS 3.0 delivers an upgraded on-device dashboard and goal-based exercise modes to Fitbit Ionic, Fitbit Ionic: adidas edition and Fitbit Versa, along with new popular brand apps and clock face
Fitbit (NYSE: FIT), the leading global wearables brand, today announced advancements to the on-device Fitbit user experience for its popular smartwatches:
Starting today, Fitbit OS 3.0 for Fitbit Ionic, Fitbit Ionic: adidas edition and Fitbit Versa smartwatches lets you see even more personal data at-a-glance, including sleep and expanded exercise view, plus adds quick logging for weight and water intake, so it's easier than ever to take action based on data right from your wrist.
10 new popular brand apps across health, fitness, smart home and lifestyle brands were announced, including achu health, Couch to 5K, Genius Wrist and MySwimPro. Others like FitBark, MINDBODY and TRX are coming soon to the Fitbit App Gallery, offering more tools to help maximize your health and simplify your life.
New Fitbit Exercise API and open-source developer tools provide Fitbit's global developer community with faster, more efficient ways to build complex and innovative health and fitness apps and clock faces for Fitbit smartwatches; new developer apps Alpine Snow and Skateboard launch starting today.
Female Health Tracking trends will arrive in the Fitbit app in early 2019, offering a comprehensive view of menstrual cycle data including symptom trends, over time.
"We are excited to announce these software and app updates as they provide Fitbit smartwatch users with more ways to take action based on their personal data to achieve their health and fitness goals," said Jon Oakes, Senior Vice President of Product at Fitbit.
Take action right from your wrist with more health data and quick logging
The Fitbit OS 3.0 update delivers an expanded on-device dashboard to easily view additional and expanded stats and data, including sleep, log water intake and weight, with expanded exercise stats, heart rate and hourly activity, allowing you more ways to take control of and manage your important personal health data right from your wrist. Goal-based exercise modes have been added to Ionic, Ionic: adidas edition and Versa, so you can set a goal for calories burned, distance or time for 15+ exercises, including running, biking, swimming and more, and see real-time stats, progress and celebrations when goals are reached.
New health and fitness apps from popular brands
Fitbit is expanding its Fitbit App Gallery with 10 new popular brand apps to deliver enhanced health and fitness experiences and provide you with more unique ways to simplify your every day. These apps integrate with Fitbit data to offer guidance and insights to help track your progress and motivate you along your health and fitness journey.
Available starting today in the Fitbit Featured App Gallery are four new popular brand apps and clock faces:
achu health: This clock face transfers your Fitbit data to achu's illness prediction technology to help you evaluate potential illness, providing alerts when your body show signs of sickness before it happens.
Couch to 5K: Pulls your Fitbit data including distance and calories burned to provide you with insights and training programs for races ranging from 5K to a marathon.
Genius Wrist: Features four apps (Gym Genius, Gym Time Pro, Workout Builder and Workout Genius) which provide structured on-device workouts, productivity and visualization tools, offering different ways for you to view your Fitbit data and workout anywhere, anytime.
MySwimPro: Offers custom guided swim workouts, training plans and video coaching for all levels, using real-time heart rate from your Fitbit device to help you improve your swim performance. Post-workout analytics pull personal workout data to track progress and measure improvement.
"We are partnering with some of the most popular health and fitness brands to develop apps that leverage Fitbit data to offer unique experiences and deliver more valuable and personal insights to help our users to live healthier lifestyles," said Tim Rosa, Chief Marketing Officer at Fitbit. "For example, apps like achu health pairs your Fitbit data with illness prediction technology to help you manage signs of sickness, and MySwimPro helps you improve swimming performance with personalized coaching plans based on your heart rate data during swimming workouts."
Additional third-party apps coming in early 2019 include:
Charity Miles: Syncs with your Fitbit activity data to raise money for 40 of the world's top charities for every mile logged.
FitBark: Helps you and your dog get healthy together by showing your daily Fitbit stats such as activity, distance and calories burned alongside those of your canine companion.
MINDBODY: Keep your fitness and wellness top of mind with the ability to check the schedule at your favorite studios and view your upcoming MINDBODY classes from your wrist.
TRX®: Guided workouts coach you through quick and effective TRX Suspension Training® workouts that track biometrics using your Fitbit data, helping you get stronger and reach your fitness goals.
Advanced developer capabilities and innovative new apps
Since Fitbit launched its App Gallery in late 2017, its growing global community of more than 44,000
developers will now have access to more advanced capabilities, including a new Exercise API that makes it faster and easier to create, build and innovate more complex, high-quality apps for Fitbit smartwatch users. A new Scientific API helps developers and researchers perform advanced data processing through a more efficient collection of math, statistical and digital signal processing functions.
Developers can now utilize their own algorithms when building health and fitness apps, in order to create more intricate apps in less time, and can easily record custom exercise sessions on the Fitbit platform. This allows developers to design Fitbit smartwatch apps for more complex activities like snowboarding, skiing and skateboarding, so you can keep track of more specific activities that aren't necessarily step-based.
For example, starting today are two innovative developer-created apps leveraging the latest APIs that will appear in the Fitbit Featured App Gallery:
Alpine Snow: Take your Fitbit device on the slopes with the ability to track distance travelled, number of runs, speed, altitude, weather conditions, calories burned and heart rate in real-time, with the session available to view in the Fitbit App along with your GPS route.
Skateboard: Track your speed, heart rate, calories burned, and distance traveled while you skateboard, based on your Fitbit data.
All new popular brand and developer apps will be available in addition to the existing suite of 15+ Exercise Modes and more than 1,200 apps and clock faces currently accessible to Fitbit smartwatch users.
Period trends coming to Female Health Tracking
Last, Female Health Tracking, a highly engaged feature by women in the Fitbit app[1], will introduce menstrual cycle trends in the Fitbit app, allowing you to see your menstrual cycle data, logged symptoms and trends all in one place no matter what Fitbit device you use.
[1] Based on Fitbit data of women who have added the feature, August & September, 2018.
Canopy Health Becomes the First American Well Client to Leverage Web and Mobile SDK for Virtual Care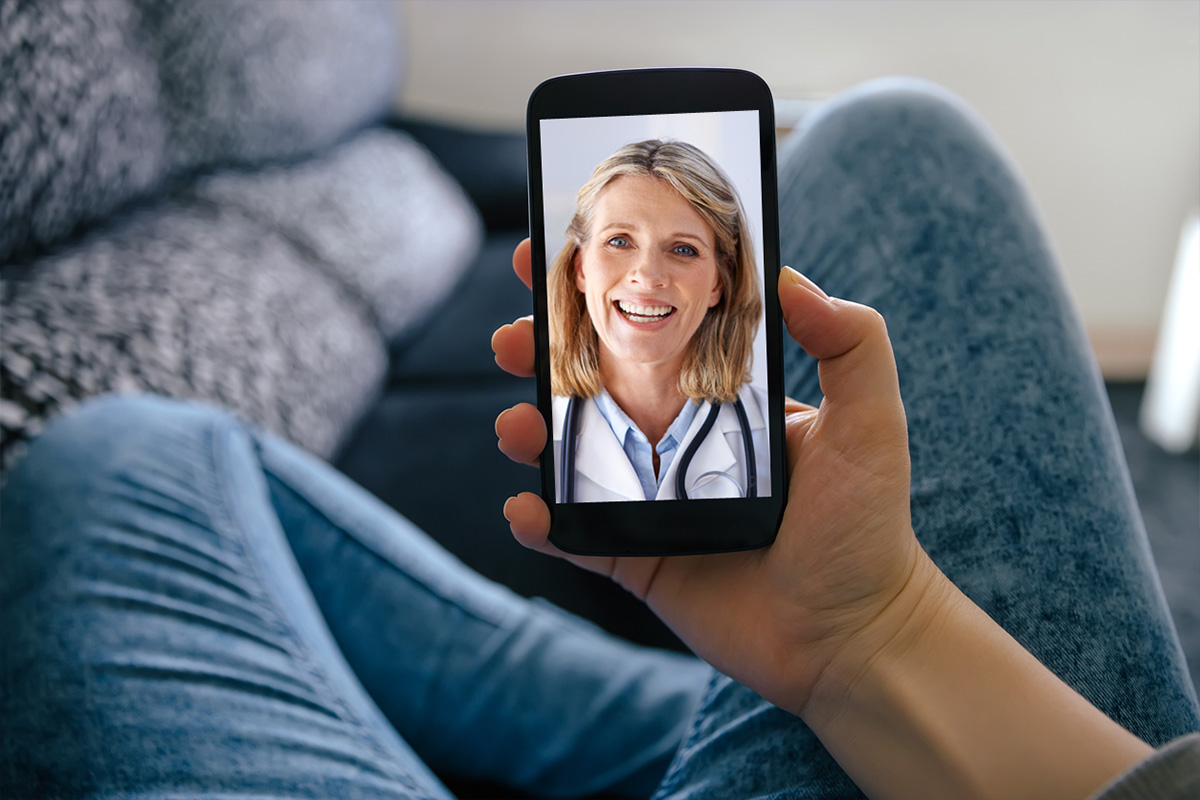 Reading Time:
2
minutes
Innovative healthcare organization utilizes American Well development tools to create and host new forward-thinking medical videoconferencing feature
Canopy Health, the Bay Area's newest and largest high-performance healthcare network, has partnered with American Well® to offer real-time videoconferencing with board-certified medical providers. Canopy Health is the first American Well health system client to launch the company's web and mobile software development kit (SDK) partnership, making virtual care available to its members. This technology partnership allows seamless integration between Canopy Health and American Well.
"We're very excited about the launch of MyCanopyHealth, our new mobile app for Canopy Health members," said Cathy Farmer, Director of Mobile and Web Delivery at Canopy Health. "One of the stand-out features is a telehealth option we call Video Visits, which is powered by American Well."
While telehealth and videoconferencing have been available for years in the healthcare industry, more convenient, intuitive, and interactive platforms have increased patient interest and utilization. American Well's 2017 Consumer Survey found that 66 percent of Americans are willing to have a virtual visit with a doctor and that 69 percent of all U.S. adults believe that virtual visits result in the most accurate diagnosis1.
Canopy Health's mission is to reinvent healthcare in the Bay Area and meet the needs of its members. With the increase in demand and popularity of telehealth, Canopy Health sought an advanced, forward-thinking technology partner to bring their MyCanopyHealth mobile app feature Video Visits to reality.
"American Well's innovative software development kit is instrumental to our digital presence and allows us to make nimble changes and updates quickly," said Aman Bhasin, Chief Information Officer at Canopy Health. "This will continue to improve the videoconferencing feature of our mobile app and the member experience as a whole."
The Canopy Health Video Visits feature allows members dealing with minor, non-emergency health issues to videoconference directly and in real-time with an experienced clinician who can assess their symptoms and determine next steps. Video Visit summaries are stored in the private and secure dashboard in the MyCanopyHealth mobile app and can be shared automatically with the member's primary care physician.
"Working with Canopy Health to develop a high-functioning and effective virtual visit feature has been an exciting and rewarding experience for our entire team," said Bill Conway, GM & SVP of Provider Solutions at American Well. "Video Visits through the MyCanopyHealth app will create a streamlined patient experience where their members will have access to skilled providers without having to log in to a different app or program. Canopy Health members can receive excellent care regardless of where or when they need it."
In addition to providing accurate results in a convenient setting, Video Visits also include cost-saving benefits to members. Industry analysts estimate that members can save between $200 and $370 per appointment through Video Visits because they allow patients to move care to lower-cost settings and reduce unnecessary ancillary and follow-up care.
To access the Video Visits feature, Canopy Health members must simply download the MyCanopyHealth mobile app from their smartphone's app store and create an account. Once logged in, members have access to all the app's digital features, including the Video Visits interface powered by American Well.
For more information about Video Visits or the MyCanopyHealth mobile app, please contact Adrian Nunn at Adrian.nunn.
St. Jude Children's Research Hospital® and iHeartMedia set radiothon fundraising record with more than $7 milli on in donations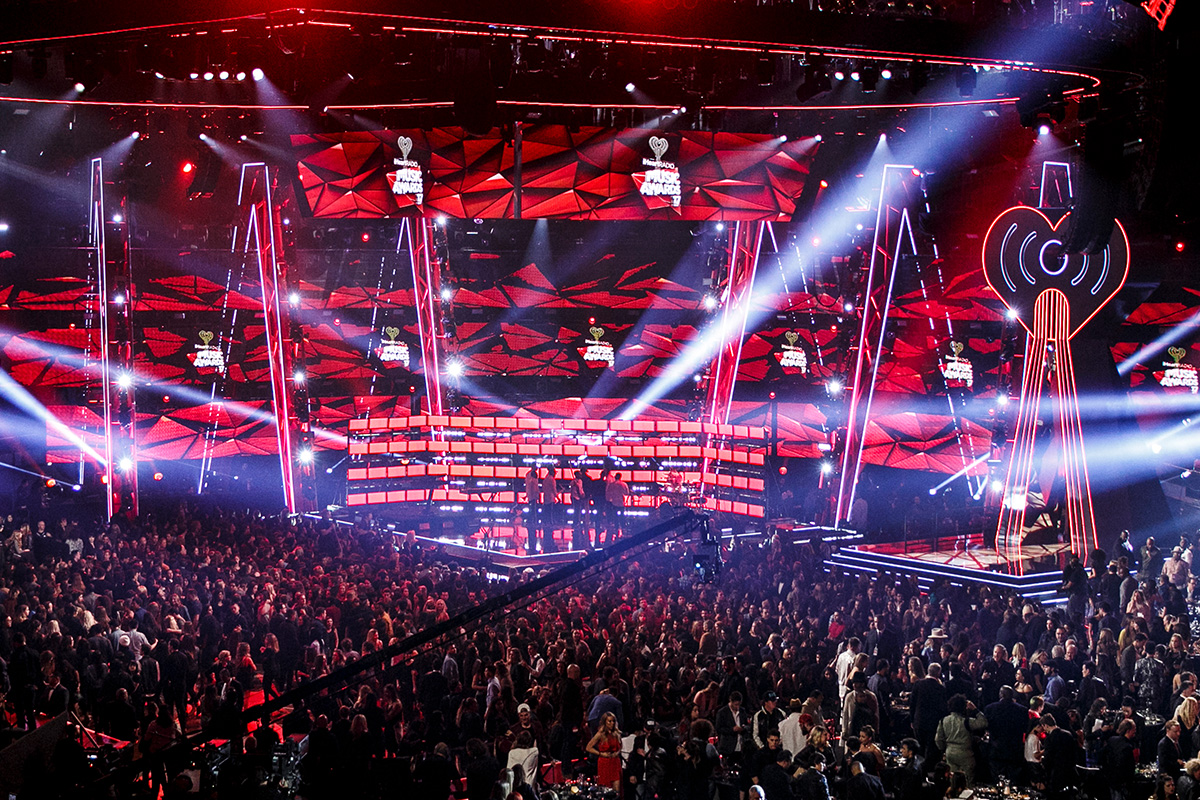 Reading Time:
2
minutes
St. Jude Children's Research Hospital® partner iHeartMedia mobilized 35 radio stations across the country and collectively raised more than $7 million during its annual Country Cares for St. Jude Kids national radiothon Dec. 6-7, shattering last year's record.
St. Jude and iHeartMedia have enjoyed a longstanding partnership for more than 30 years, generating nearly $100 million in the past decade for the hospital by relying on the power of radio and the generosity of local listeners.
This year's $7 million fundraising total marks iHeartMedia's largest national radio campaign with St. Jude, topping last year's record of $5.6 million. The fundraising event encouraged radio listeners to pledge $20 per month to become Partners in Hope to help St. Jude, which is leading the way the world understands, treats and defeats childhood cancer and other life-threatening illnesses. The event was supported across iHeartMedia markets in conjunction with The Bobby Bones Show, iHeartMedia's nationally syndicated award-winning country morning show, which alone raised nearly $2 million. Additionally, Bones' Million Dollar Show in Nashville on Jan. 14, which also benefits St. Jude, sold out within 30 minutes of going on sale. Between the annual show and other ongoing initiatives, Bones and his radio show have helped raise nearly $10 million for St. Jude to date.
Additionally, more than 100 country music artists including Reba McEntire, Florida Georgia Line, Brett Eldredge, Darius Rucker, Kelsea Ballerini, Maren Morris, Thomas Rhett and others are lending their support to the This Shirt Saves Lives campaign, which has created a giving movement through the now-iconic T-shirt being shared in photos across celebrity social channels.
The social media push has attracted thousands of new Partners in Hope and sustaining donors in support of the life-saving research and treatment being done at St. Jude. A collection of artist and influencer social posts is featured at thisshirtsaveslives.org.
"Country Cares for St. Jude Kids is a great example of the collective power of iHeartMedia's radio stations to mobilize communities to take action and improve the lives of children and families living within their own neighborhoods," said Rod Phillips, iHeartCountry's executive vice president of programming. "Through the power of storytelling and local, on-the-ground engagement, our country radio stations have come together to support St. Jude patients and families for over 30 years. We look forward to many more successful fundraising events in 2019 and beyond!"
"We are grateful for our longstanding partner iHeartMedia and the dedicated stations, on-air personalities and listeners for embracing our lifesaving mission," said Richard Shadyac Jr., president and CEO of ALSAC, the fundraising and awareness organization for St. Jude Children's Research Hospital. "This record-breaking year is a testament to all of our friends in the country music industry, including the indefatigable Bobby Bones, who all came together to touch communities across the country. Their time and efforts inspired thousands upon thousands of people from all walks of life to support St. Jude in continuing the work of treating and finding cures for children with cancer and other life-threatening diseases."
Participating iHeartMedia radio stations include: WQIK Jacksonville, KKIX Fayetteville, WNCB Raleigh, KYKR Beaumont, WCTQ Sarasota, KASE Austin, KTOM Salinas, WCOL Columbus, WMSI Jackson, WMIL Milwaukee, WMAN Madison, WKKT Charlotte, WGAR Cleveland ,WNCO Mansfield, KSSN Little Rock, WKSJ Mobile, WDSD Wilmington, KMFX Rochester, WSSL Greenville, WAMZ Louisville, KTST Oklahoma City, KWNR Las Vegas, WMZQ Washington, D.C., WAVW Port St. Lucie, WSIX Nashville, WBWL Boston, WWYZ Hartford, WDXB Birmingham, WYYD Lynchburg, WKCY Harrisonburg, WNOE New Orleans, KCCY Colorado Springs, KKSY Cedar Rapids, WKKR Auburn, KHEY El Paso, KEEY Minneapolis, WTQR Greensboro, WPOC Baltimore and KAJA San Antonio.