Bearaby Pioneers New Category to Redefine a Good Night's Sleep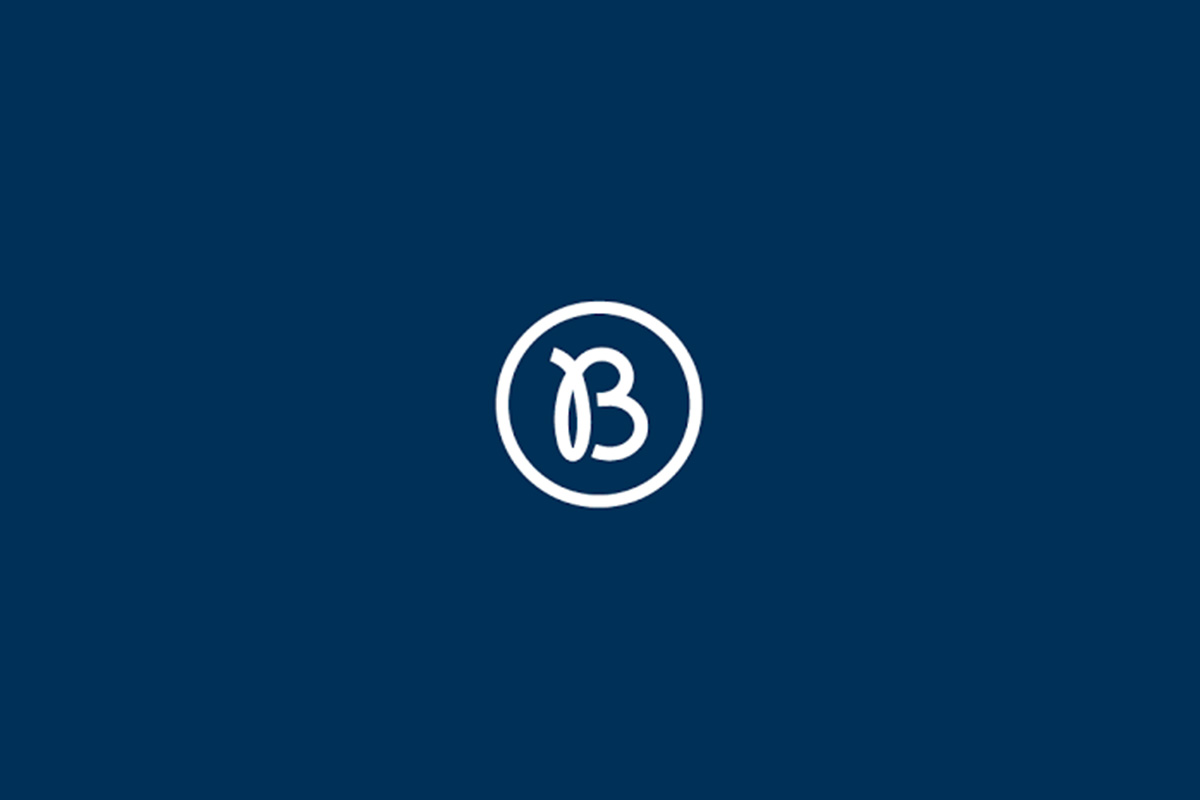 Reading Time:
2
minutes
Bearaby launches weighted bedding collection with patented innovation to give you a better night's sleep
Bearaby, the company pioneering the weighted bedding category and redefining a good night's sleep, today launches the world's first weighted bedding collection, available exclusively at Bearaby.com. The company combines the best of sleep science with innovative design and sustainable materials to create functional and stylish weighted bedding that helps you sleep and feel better. Bearaby doesn't believe one size or weight fits all, so its bedding series is fully customizable to help you achieve your best sleep — from chic and cozy blankets to king-size comforters designed for sharing.
Research shows sleeping under an evenly dispersed weight deepens sleep cycles and lowers stress and anxiety levels, helping people achieve optimal rest. Bearaby's patent-pending weave construction and body contouring design maximizes that weighted sensation of being hugged or swaddled, a concept known as Deep Touch Pressure (DTP). While DTP has been embraced by the medical community as an effective therapy for improving sleep, Bearaby makes it possible for everyone to access its benefits.
"Bearaby was born out of the inspiration to bring the benefits of weighted sleep to everyone by creating functional and sustainable weighted bedding that branches beyond blankets," said founder Kathrin Hamm. "We're on a mission to make natural deep sleep an everyday commodity, because we believe better sleeping leads to better living."
Bearaby has taken everything scientists know about sleep and weighted bedding, and combined it with sustainable textiles and contemporary design. That's led the company to secure two patents as its innovation paves the way for an entirely new category: weighted bedding.
The new Bearaby weighted bedding collection features two first-of-a-kind products: a customizable weighted comforter for nighttime (The Sleeper) and a chic weighted knit blanket (The Napper) for daytime. The Sleeper incorporates patented air channels for maximum breathability, maintaining a comfortable temperature throughout the night. The Napper is made from naturally weighted vegan yarn, woven into a stylish and functional blanket that adds 20 pounds of soothing weight without artificial filling materials. The Sleeper is available in eight sizes and weight configurations, ranging from $199 to $439 USD and The Napper is available in six colorways for $259 USD.
The entire Bearaby weighted sleep collection is made from natural, responsibly sourced materials, including the most sustainable fabric in the world, TENCEL™, which uses 10 times less water to produce than cotton.
As a direct-to-consumer brand, Bearaby eliminates the middleman and sells its collection directly through its website. That creates a more customized experience, including a personalization quiz that assesses factors such as sleep history and lifestyle to determine the size and weight of the comforter that's right for you. When the bedding is delivered to your door, it includes a handy sleep guide to walk you through the process of adjusting to sleeping under weight and helps you form healthy sleep routines. By shipping directly to you, Bearaby limits the environmental impact of its packaging. It has removed all plastic and non-critical components to create eco-friendly packaging that can easily be reused for stylish storage.
Bearaby's mission is to help people sleep better and feel better. As part of that mission Bearaby is raising awareness for mental health and has partnered with NAMI (National Alliance on Mental Illness) to sponsor one hour of the NAMI Helpline for every Bearaby purchase. The Helpline is a free, public resource that provides support to the millions of Americans affected by mental illness.
To join Bearaby's journey for better sleep, visit Bearaby.com to explore its innovative weighted bedding collection featuring comforters, blankets and sheets.
Cipla and Wellthy Therapeutics Announce Partnership to Offer Digital Therapeutics for Diabetes and Cardiovascular Diseases
Reading Time:
2
minutes
Cipla Limited (BSE: 500087) (NSE: CIPLA EQ) (hereafter referred to as "Cipla") and Wellthy Therapeutics Private Limited("Wellthy Therapeutics") today announced that they have entered into a partnership to offer a combination of pharmacotherapy and digital therapeutics for improved patient outcomes in the chronic therapies of Diabetology and Cardiology.
Under the agreement, a multi-lingual clinically-validated digital disease management platform will be made available to patients living with diabetes or cardiovascular diseases via doctors' clinics or co-packaging on select Cipla brands. The platform brings together behavioral science, real-world clinical evidence and artificial intelligence to provide real-time monitoring, coaching and advice to patients, and virtual clinical assistance to doctors.
This partnership is a result of Cipla's campaign, Innoventia, which was envisioned as a first-of-its-kind challenge by an Indian pharmaceutical company to encourage innovation-led entrepreneurship and to harness disruptive ideas in healthcare to fulfil unmet patient needs.
Umang Vohra, MD & Global CEO of Cipla, said, "The future of healthcare will be driven by increased use of technology, and this partnership gives Cipla the ability to offer this combination of prescription drugs and artificial intelligence-powered digital therapeutics to patients in cardio-metabolic health. It will allow patients to make informed decisions and take charge of their own health. By pairing our pharmacotherapy strengths with the digital approach to healthcare taken by Wellthy Therapeutics, Cipla will add to its diversified portfolio in the cardio-metabolic area to provide holistic care to patients from awareness, diagnosis and compliance to wellbeing."
Abhishek Shah, Co-founder & CEO of Wellthy Therapeutics, said, "We are excited to work with Cipla to bring digital therapeutics to patients in India. Companion digital therapeutics are redefining the treatment of chronic conditions, by helping personalize and simplify disease management for patients and driving precision clinical insights to clinicians. With the combination of Cipla's world-class formulations and clinically-validated digital therapeutics of Wellthy Therapeutics, we look forward to helping empower and inspire millions of patients to achieve better sustainable health outcomes."
SOURCE Wellthy Therapeutics
Seismic Named to Fast Company's Annual List of the World's Most Innovative Companies
Reading Time:
2
minutes
Seismic, an apparel company whose signature line of Powered Clothing™ features discreet robotic muscles, proudly announces that it has been named to Fast Company's prestigious World's Most Innovative Companies for 2019. The annual list, released today, spotlights "businesses making the most profound impact on both industry and culture." Seismic earned the No. 8 standing in the global robotics category.
Now in its eighth year, the award received the most competitive field of nominees in its history, according to Fast Company. More than three dozen editors, reporters and contributors assessed thousands of company applications and narrowed their selections to a prestigious Top 10 list of the Most Innovative Companies by sector, from advertising to wellness. The jury considered the impact each company offered in both their industry and culture at large.
Seismic is forging a new path for wearable robotics through activewear that is stylish, lightweight and comfortable, with low-profile, robotic muscle technology. Last September, Seismic unveiled its Spring 2019 apparel collection of Powered Clothing on stage at TechCrunch Disrupt, which is the world's largest technology startup conference. Designed to support core wellness, the garment augments human strength for the everyday consumer who wants to enhance core strength and posture. The bespoke suits have robotic components that provide up to 30 watts of power to each hip and the lower back to support daily activities — like sitting, standing, lifting, or carrying — and give people a physical advantage in their personal lives.
"We're honored to be recognized by the seasoned team at Fast Company," said Rich Mahoney, Seismic CEO and Co-founder. "Seismic opens up a new functionality to apparel – one powered by robotics – while maintaining our relationship with clothing in terms of comfort, aesthetic, and emotion. We see a future where simply getting dressed in the morning can dramatically improve people's lifestyles and expand what they are capable of accomplishing. I congratulate our world-class expert team at Seismic who have taken on an audacious mission to shape the future of clothing and am thrilled to receive this ranking from one of the leading publishers in business, design and innovation."
The World's Most Innovative Companies is Fast Company's signature franchise and one of its most highly anticipated editorial efforts of the year. The awards provide both a snapshot and a road map for the future of innovation across the most dynamic sectors of the economy. Fast Company's Most Innovative Companies issue is now available online and will be on newsstands beginning February 27.
For more information about Seismic, click here for a company fact sheet or click here for digital assets.
SOURCE Seismic
Access to Affordable Medical Care and National Health Protection Scheme, Priority of Government: D V Sadananda Gowda
Reading Time:
3
minutes
Steps afoot to make pharmaceuticals a 

Rs 3

 lakh crore market
Opportunity for Industry through Ayushman Bharat Programme
Technologies like AI and advanced analytics being increasingly adopted by pharmaceutical industry: FICCI-KPMG Knowledge Paper
Mr D V Sadananda Gowda, Minister of Chemicals and Fertilizers, Statistical and Programme Implementation, Government of India, said here today that the Government's focus was on improving access to affordable medical care and contribute to the National Health Protection Scheme, even as India continues to maintain its leadership position in manufacturing and supply of high-quality generic medicines.
Mr Gowda was speaking at the 4th International Conference on Pharmaceuticals and Medical Devices organized by the Department of Pharmaceuticals, Ministry of Chemicals & Fertilizers, Government of India jointly with the Federation of Indian Chambers of Commerce & Industry (FICCI).
Mr Mansukh L. Mandaviya, Minister of State for Chemicals & Fertilizers, Road Transport and Highways, Shipping, Government of India, while stressing on the development of infrastructure and affordable healthcare through initiatives like Ayushman Bharat, said that the Government was taking measures to make the Indian pharmaceutical sector a Rs. 3 lakh crore market.
Mr K J George, Minister for Large & Medium Scale Industries, Government of Karnataka, said that the state government plans to set up a special pharmaceuticals SEZ in Hassan and Pharma Parks in Bengaluru and Mangalore, which forms a part of the Government of India's aim of investing over USD 50 billion by 2025.
Dr Henk Bekedam, WHO Representative to India,  stated that considering the increased involvement of the micro, small & medium enterprises in the medical devices manufacturing sector, WHO will provide technical support to the sector to upgrade manufacturing standards.
Mr S Sridhar, Chairman, FICCI Pharma Committee said that industry believed in universal healthcare at affordable price for all Indian citizens, adding that this is a long-term plan and requires a joint effort of the government, industry and other stakeholders to collectively own this vision.
Mr Badhri Iyengar, Chairman, FICCI Medical Device Forum, said that it was important to look at having a unified healthcare regulator which could act as a bridge between the industry and the government to create one window for facilitating business.
Drug regulators from over 30 countries including Russia, Kenya, the UK, Malaysia, Indonesia, Saudi Arabia and Uzbekistan participated in the event. The event also saw participation of drug regulators from 15 states across India.
A FICCI-KPMG Knowledge Paper 'Evolution to revolution: by use of Artificial Intelligence and Advanced Analytics in pharma' was also released at the event.
Highlights of FICCI-KPMG Knowledge Paper 'Evolution to revolution: by use of Artificial Intelligence and Advanced Analytics in pharma'
Catalyzed by an exciting range of new, disruptive technologies, the pharmaceutical industry needs to reimagine its future. And the need to reimagine is being driven by shifts which are disturbing the industry's status quo – pressure to reduce costs and demonstrate greater value, swing from treatment to prevention, and personalized treatments. These shifts are challenging the overall business model of the pharmaceutical companies
Emerging technologies, AI and advanced analytics are being increasingly adopted by the pharmaceutical industry in many diverse and interesting ways
The value of technologies comes from their ability to process large amounts of complex, both structured and unstructured data, at a rapid pace to generate actionable insights and thereby reduce costs, improve time to market and gain competitive strength in the marketplace
While a lot of interesting applications are in areas related to drug discovery, applications in other areas such as drug dosage and safety, manufacturing and supply chain and commercialization is being further explored
As far as technologies are concerned, pharmaceutical companies are choosing their fields of play and also who they play with, with a growing emphasis on collaboration and partnership. Accordingly, the industry is witnessing many such partnerships and quite often with technology start-ups
Please see the link below for knowledge report: https://we.tl/t-VacA7NGXt4
SOURCE Federation of Indian Chambers of Commerce & Industry (FICCI)