HGTV Unveils Its Largest Giveaway Ever: The Stunning HGTV Dream Home 2019 in Whitefish, Montana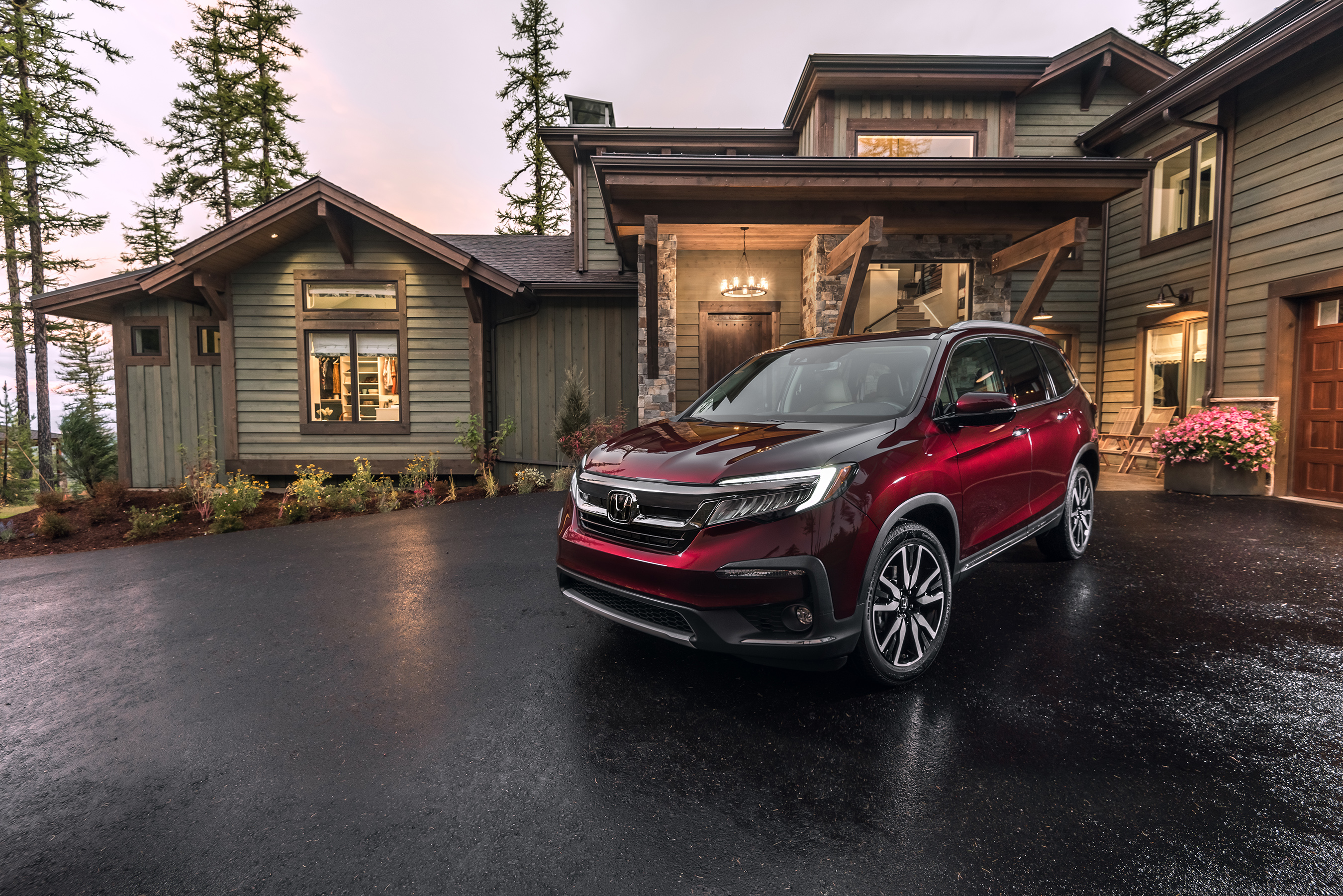 Reading Time:
2
minutes
The greatest giveaway in HGTV history is valued at more than $2.3 million
The 23rd edition of HGTV® Dream Home is taking up residence in the Rocky Mountain resort town of Whitefish, Montana, where picturesque scenery of majestic mountains and big skies make it one of the most charming towns in the West. The grand prize winner of this spectacular giveaway will receive the beautiful custom home, the redesigned 2019 Honda Pilot Elite, plus $250,000 from Rocket Mortgage® by Quicken Loans®.
The new, fully furnished home is the crown jewel in a prize package valued at more than $2.3 million – the largest giveaway in HGTV history. Constructed with the finest materials, reclaimed historical resources, and timber frame architecture characteristic to the area, the home was conceived by Timber Forge Design, built by Malmquist Construction, and designed by Brian Patrick Flynn. The sneak peek at this striking, lodge-style retreat is now available at HGTV.com/HGTVDreamHome.
"Imagine a place where the mountains meet the sky, where nature wild and untamed greets you at your doorstep, where every season brings a new adventure. That place is Montana, an amazing backdrop for HGTV Dream Home 2019," said Alison Victoria, host of the HGTV Dream Home 2019 Special, airing on New Year's Day. "We can't wait to show fans what this location and this home have to offer – an escape from the ordinary into a life worth dreaming about."
The approximately 3,650-square-foot house is situated on the edge of Glacier National Park with breathtaking views of the Rocky Mountains and Whitefish Lake in Montana's renowned Flathead Valley. Designed to cater to both an active lifestyle and big doses of fireside relaxing and entertaining, HGTV Dream Home 2019 can best be described as "mountain modern."
Packed with custom touches and local craftsmanship, the three-bedroom, three-and-a-half bath retreat boasts a great room with floor-to-ceiling accordion windows that open to an expansive outdoor living area. An upper deck and lower patio provide dining and lounging areas, grill, fireplace, and Scandinavian hot tub, all near a private entry to the Big Mountain ski slopes. Back inside, other notable features include a large mudroom essential for Montana living, a cozy pet nook, bunk room, and a "lodge" for hanging out with friends.
The official entry period for the HGTV Dream Home Giveaway 2019 will run from Friday, December 28, 2018 through Monday, February 18, 2019. Eligible viewers can visit HGTV.com for full details and the official rules.
Viewers can catch the DIY Behind the Build: HGTV Dream Home 2019 special chronicling the home's build process, which premieres Saturday, December 29 at 11 p.m. ET on DIY Network, as well as the HGTV Dream Home 2019 Special, which airs Tuesday, January 1 at 8 p.m. ET on HGTV.
Sponsors of HGTV Dream Home 2019 include Honda, Lumber Liquidators, Quicken Loans®, Wayfair, Belgard®, Cabinets To Go, Delta Faucet, CESAR® Canine Cuisine, Peloton Interactive, Inc., Trex®, The Sherwin-Williams Company, SimpliSafe Home Security, Sleep Number, and Cabot®. To learn more about the giveaway, visit HGTV.com/HGTVDreamHome.
Lenovo and Intel's Much-anticipated Legion of Champions III 2019 is Here and Raring to Go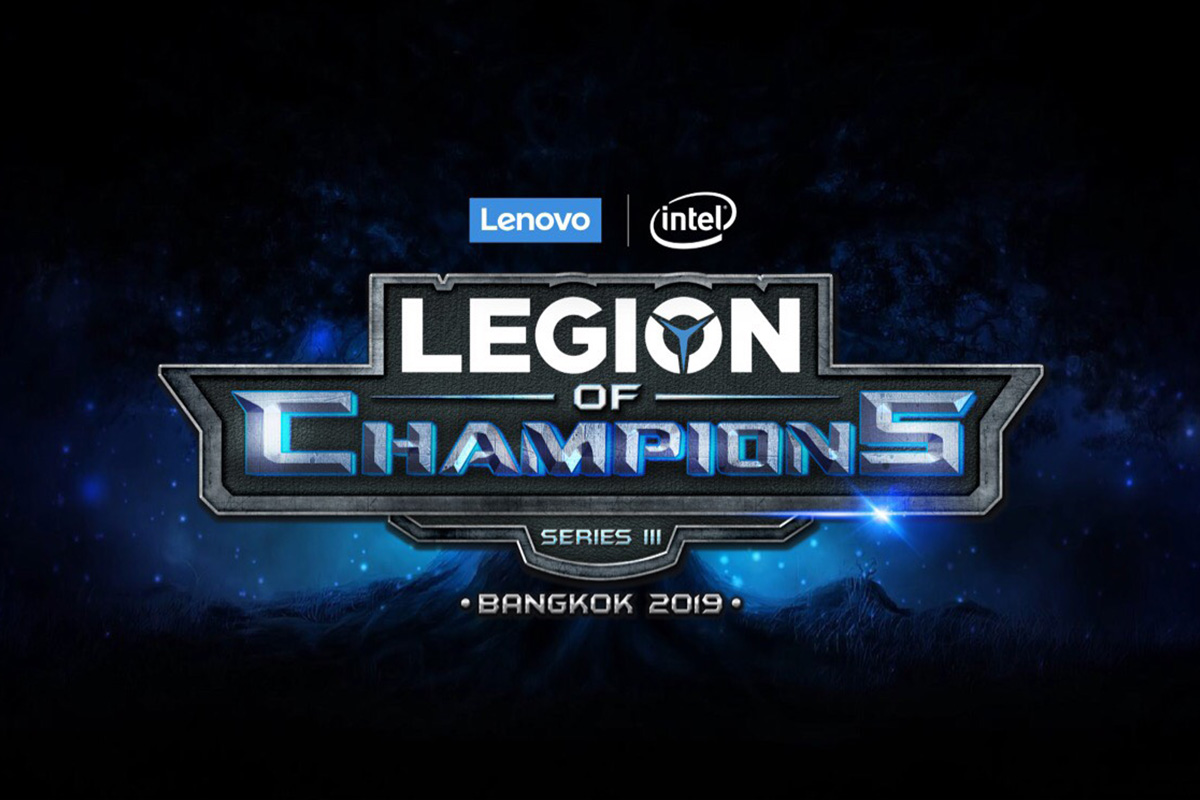 Reading Time:
2
minutes
The third edition of the eSports tournament has commenced, with 12 gaming teams from 11 markets in the region competing for glory and the right to Asia's gaming crown
Lenovo (HKSE: 992) (ADR: LNVGY), the world's leading PC and smart device manufacturer, has announced the kick-off of its Legion of Champions Series III (LoC III) Grand Finals. In partnership with Intel, this eSports competition will bring together over 60 gaming talents from 11 markets across Asia Pacific, as they seek to be crowned 2019's LoC III champions.
This year's tournament is the biggest one yet, including first-time competitors India, Japan and Korea, in addition to Hong Kong / Macau, Indonesia, Malaysia, the Philippines, Singapore, Taiwan, Thailandand Vietnam. After multiple elimination rounds at the local level, in-market winners will face-off in an intense international showdown at Central Plaza Ladprao, Bangkok, from 25-27 January, 2019.
"LoC is a testament to Lenovo's ongoing commitment to foster Asia's gaming community. With eSports' meteoric rise in legitimacy and influence in the region, our initiatives seek to further connect like-minded enthusiasts and empower the next generation of gamers," said Ken Wong, President, Lenovo Asia Pacific. "Lenovo Legion was designed with gamers' needs in mind and we will continue to provide the most exciting and relevant gaming experiences and devices."
"With the rapid growth in Esports and gaming in Asia, Intel continues to support the industry through partnerships with the ecosystem, including global and regional gaming leagues such as Legion of Champions (LoC) with Lenovo, and provide the gaming community with the best-in-class gaming experience powered by Intel technologies," said George Chacko, Global Account Director for Lenovo,Asia Pacific and Japan.
During the previous LoC, which was held earlier this year, the tournament had welcomed participation from close to 7,000 gamers and 20,000 on-site attendees. Such events have become crucial and valuable moments for Lenovo to interact with the community and better understand their gaming needs and motivations. The evolution of Lenovo Legion has been driven by feedback from the gaming community itself, with its latest innovations offering purposeful design to match the needs of the modern avid gamer – stylish and sophisticated on the outside, yet savage on the inside, delivering supreme performance for work and play.
"LoC has become an annual highlight of Asia's gaming calendar, and we are thrilled to be a part of it for the first time," said Rahul Agarwal, CEO and Managing Director, Lenovo India. "Our gaming product Legion has come a long way in nurturing the gaming community in India by providing them the chance to compete in an international championship."
Local champions and grand finalists will be competing for a total combined prize pool of USD$35,000(approximately INR 25,16,000) – the largest of any LoC tournament yet. At the end of the competition, the winning team will walk away with USD$7,000 and USD$5,000 worth of Legion Y530 notebooks, while the first and second runners-up will take home USD$3,000 and USD$2,000, respectively.
Spectators can expect to experience the grit and tenacity of the gamers as they band together to seize the championship title. Those who wish to be part of the excitement may also take part in the Rise of Legion walk-in tournaments, LAN party, and cosplay contests. Follow the epic journey at https://www.legionloc.com/.
Sling TV brings first vMVPD to Oculus Go virtual reality headset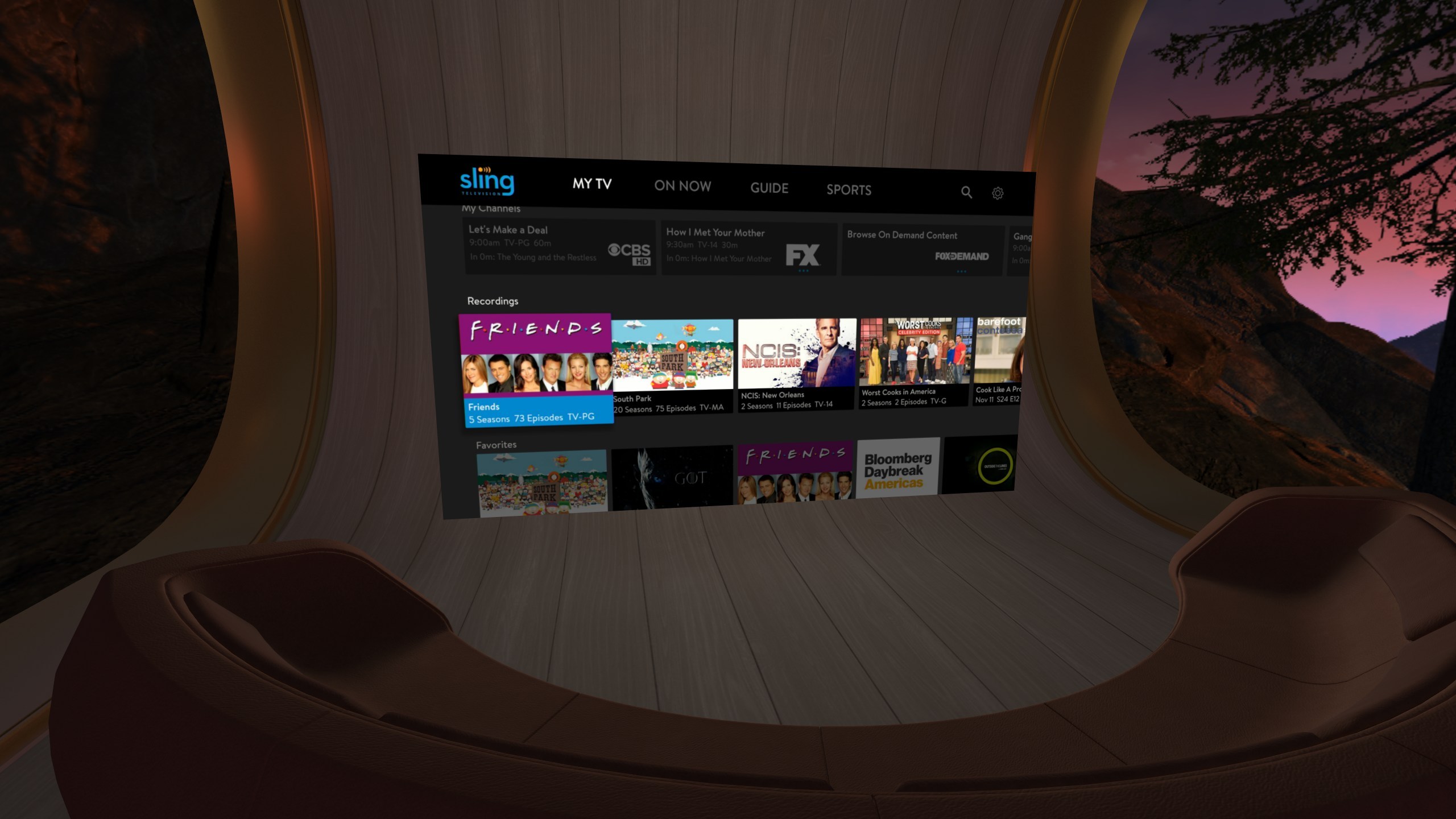 Reading Time:
1
minute
Sling TV today became the first virtual multichannel video programming distributor (vMVPD) to launch on Oculus Go, the all-in-one wireless virtual reality (VR) headset. The Sling TV experience on Oculus Go is equivalent to watching on a 180-inch television. For a limited time, customers who purchase and activate a new Oculus Go will receive an $80 credit toward Sling TV subscription services.
"No big screen, no room, no problem. Sling TV on Oculus Go gives customers an incredibly large screen, high-resolution experience anywhere they get a WiFi connection, without the need to connect to a phone or PC," said Jimshade Chaudhari, vice president, product management, Sling TV. "Oculus Go is a real game-changer in giving people a personal home theater experience wherever they are, with its crystal-clear optics and portable design."
Starting today, Oculus Go users will see Sling TV available in the Oculus app store. Internet connection and Sling TV app download required for access to service.
Customized entertainment experiences, including the most popular sports, breaking news, TV series, movies and more, are available on Sling TV starting at $25 per month. For a limited time, new owners of the Oculus Go will receive an $80 credit toward Sling TV subscription services. More information on this offer is available at sling.com/oculus.
The launch expands Sling TV's device footprint, as Oculus Go joins more than 17 platforms supported by Sling, including smart televisions, tablets, game consoles, computers, smartphones, streaming devices and now, VR headsets.
Oculus Go features premium optics with a fast-switch LCD display that renders at a resolution of 2,560 x 1,440 and the headphone-free, built-in speakers deliver a 3-D, spatial audio experience.
For more information on Sling supported devices, visit sling.com/devices.
Shiseido inaugurated an innovative digital O2O advertising solution on "HKG My Flight" mobile app launched by JCDecaux Transport at Hong Kong International Airport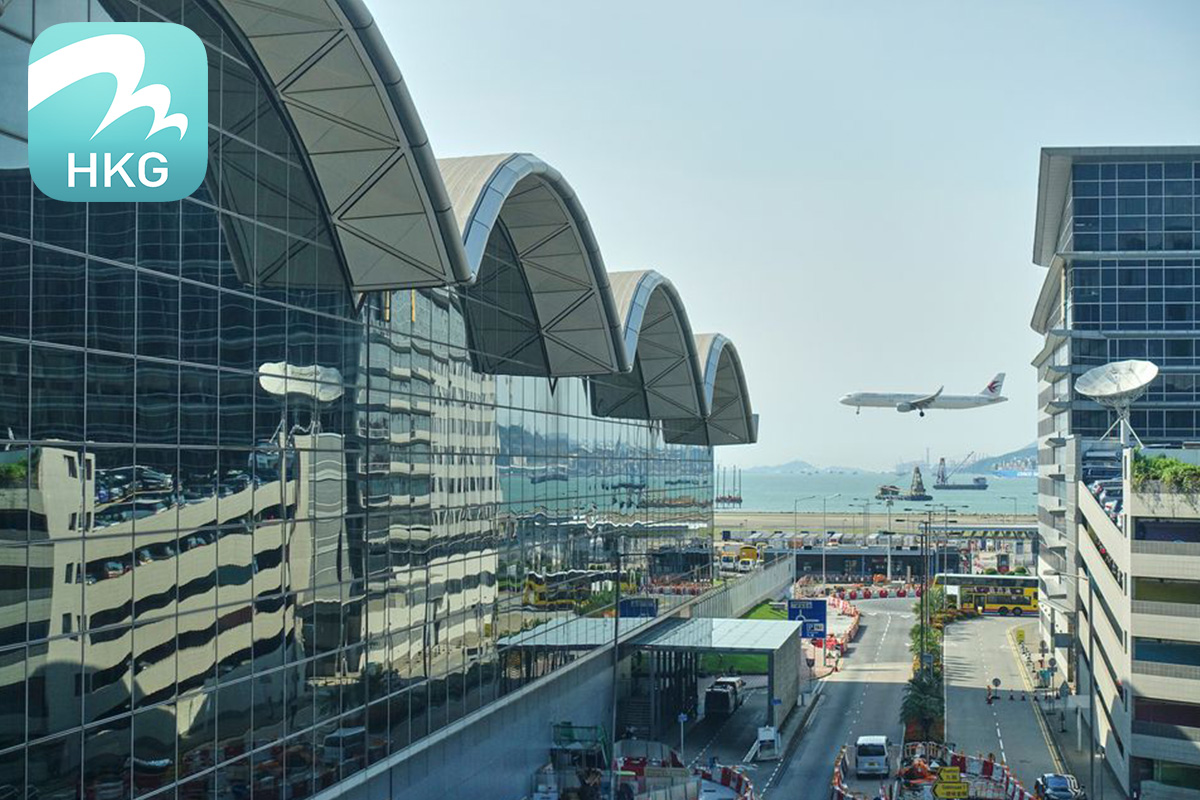 Reading Time:
2
minutes
Airport Authority Hong Kong partners with JCDecaux Transport to proudly announce the newly launched innovative digital (O2O) advertising platform on the airport authority's mobile app "HKG My Flight" to connect with passengers and maximize the audience-reach synergy of Hong Kong International Airport advertising.
The award-winning "HKG My Flight" mobile app developed by Airport Authority Hong Kong, is designed to create a personalized passenger experience via the mobile app. Air passengers can access to real-time flight information, airport navigation, and enjoy connection to free Wi-Fi upon arrival at Hong Kong International Airport.
World-renowned beauty brand Shiseido has taken the lead in capitalizing this innovative digital (O2O) advertising solution to enhance audience engagement. Shiseido's Splash Ad will appear at the landing page while the airport's mobile app is activated. When app users approach the duty free area, a push notification is sent to the mobile phone via Beacon technology to indicate a promotion is nearby. The push notification drives users to the campaign website, allowing them to register their personal data in order to redeem beauty samples at Shiseido's duty free counters. This allows online and offline merged (OMO), which perfectly demonstrates how technology is used to drive customers to shops.
Non-app users are not excluded from this campaign. As Shiseido's OOH ads on digital panels at the airport are embedded with QR Code, scanning of which mobile users can access the campaign website to enjoy the promotional offer. Through the online engagement, another call-to-action will invite mobile users to download the "HKG My Flight" mobile app.
This innovative drive-to-store O2O advertising solution will significantly benefit travel retailers and enrich passengers' airport experiences, hence producing unprecedented traffic drive to augment retail ROI for international brands' campaigns at Hong Kong International Airport.
Key information about JCDecaux Group
2017 revenue: 3,472m euro
JCDecaux is listed on the Eurolist of Euronext Paris and is part of the Euronext 100 and Euronext
Family Business indexes
JCDecaux is part of the FTSE4Good and Dow Jones Sustainability Europe indexes
No. 1 worldwide in street furniture (543,050 advertising panels)
No. 1 worldwide in transport advertising with more than 215 airports and 250 contracts in metros, buses, trains and tramways (356,320 advertising panels)
No. 1 in Europe for billboards (141,630 advertising panels)
No. 1 in outdoor advertising in Europe (672,220 advertising panels)
No. 1 in outdoor advertising in Asia-Pacific (216,290 advertising panels)
No. 1 in outdoor advertising in Latin America (77,190 advertising panels)
No. 1 in outdoor advertising in Africa (26,770 advertising panels)
No. 1 in outdoor advertising in the Middle-East (18,650 advertising panels)
Leader in self-service bike rental scheme: pioneer in eco-friendly mobility
1,074,113 advertising panels in more than 75 countries
Present in 4,033 cities with more than 10,000 inhabitants
13,040 employees